If you're a parent, you've probably found yourself having moments where you would absolutely love something easy that would keep your kids busy, even if only for a few minutes. Craft Lightning has come to your rescue with this month's theme–Busy Activities. We're creating crafts that keep your kids busy and take fifteen minutes or less to make, excluding drying time. Our girls are huge lovers of Minecraft, and Madeline especially is constantly asking for Minecraft themed activities. It didn't take long to make the leap to creating a Felt Minecraft Busy Board for them.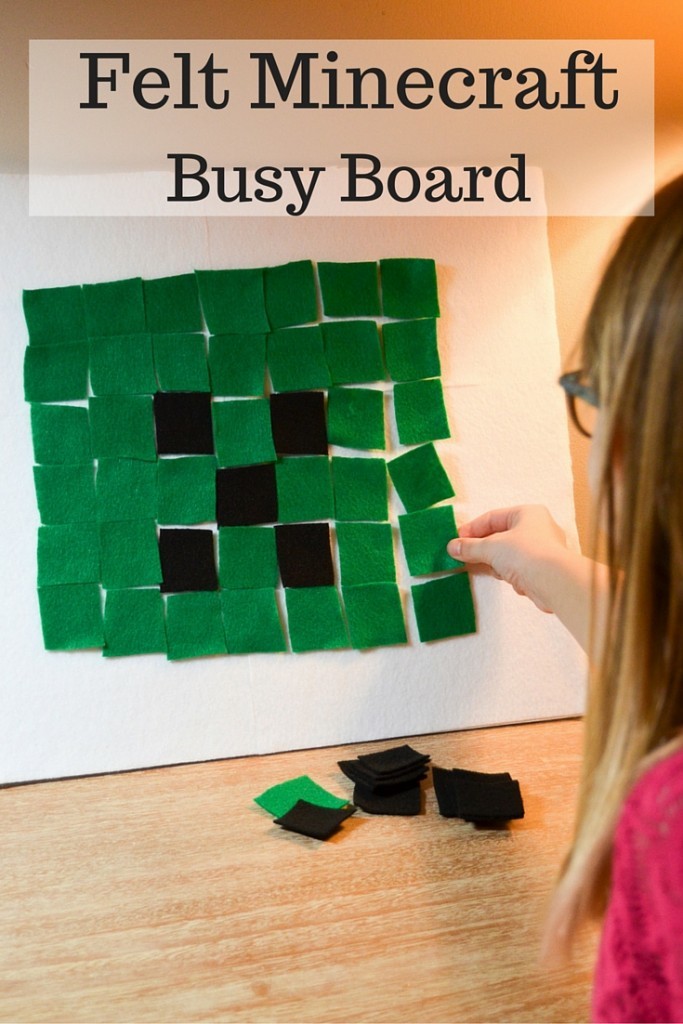 I used:
a piece of foam board
felt
scissors
decoupage
foam brush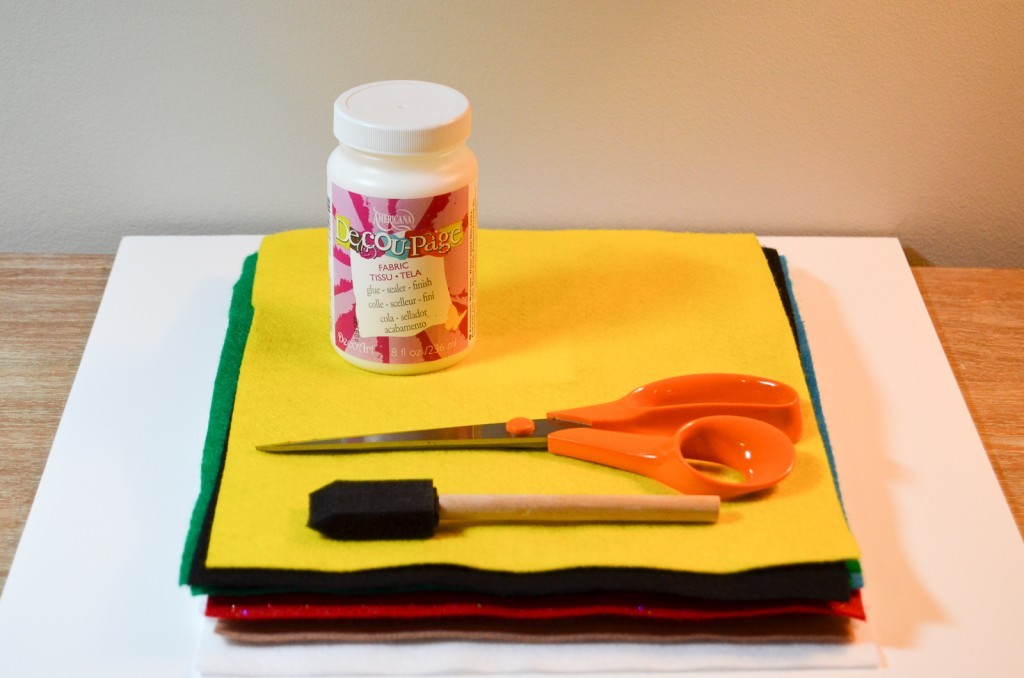 I painted the board with the decoupage and placed white felt on the front.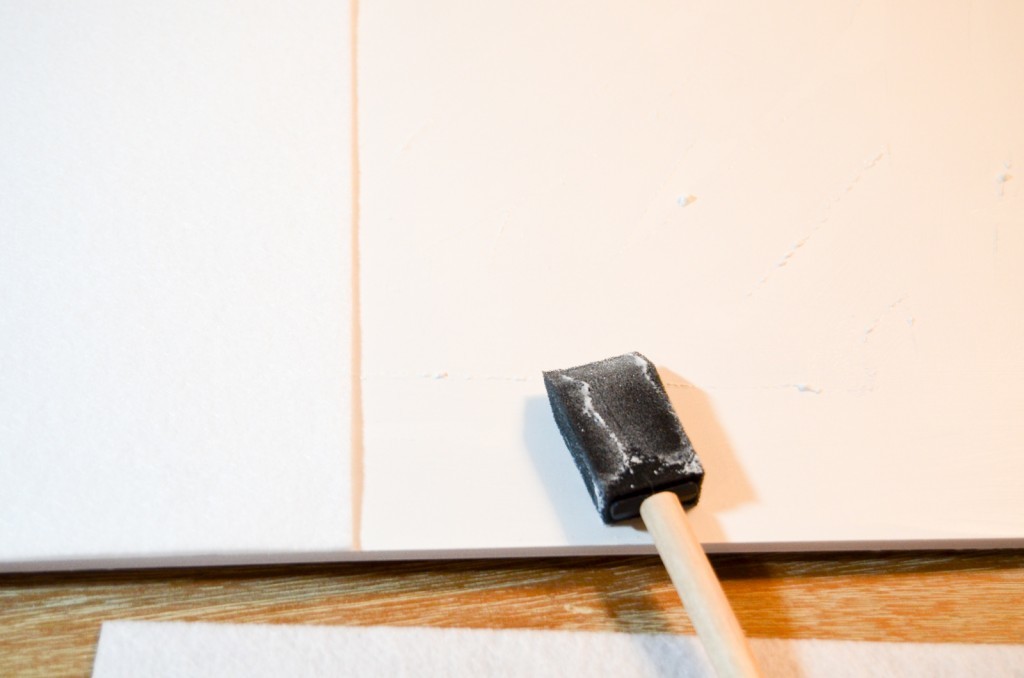 With just fifteen minutes to work with, I decided to stick with green and black squares. If you have more time, you can add in any colors you want! Madeline wanted red lava stone blocks, but that will need to wait for another day. I cut a bunch of squares measuring 1.5″.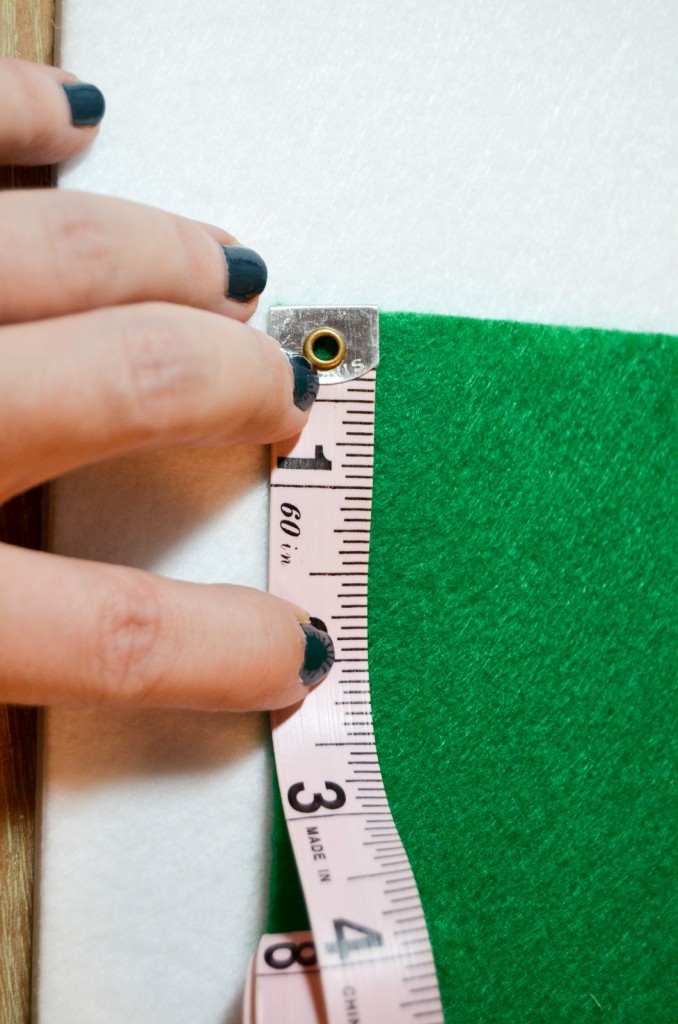 It took longer to cut the squares with scissors, but that's all I had. I still managed to cut these within the timeframe. You can obviously move faster if you have a better cutting system.
Our girls immediately started playing and chatting about what designs to make.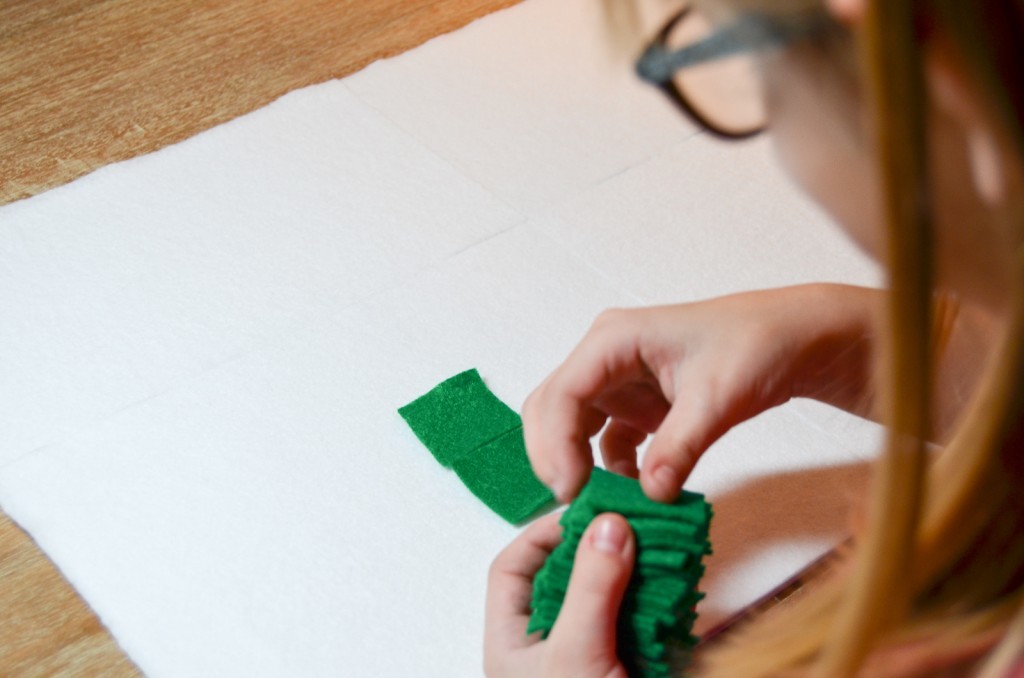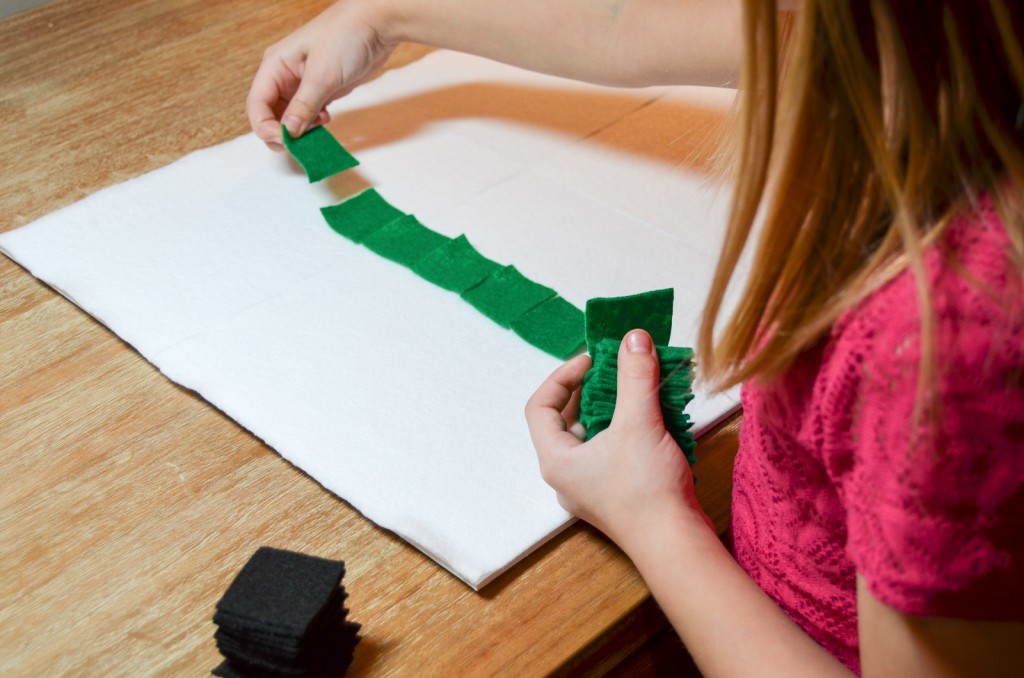 One of the fun things about the Felt Minecraft Busy Board is that there's no wrong way to play. The felt pieces will stick whether the board is laying down or is upright. The girls started with Minecraft shapes, but expanded into other designs. Once more colors are introduced, they'll do even more.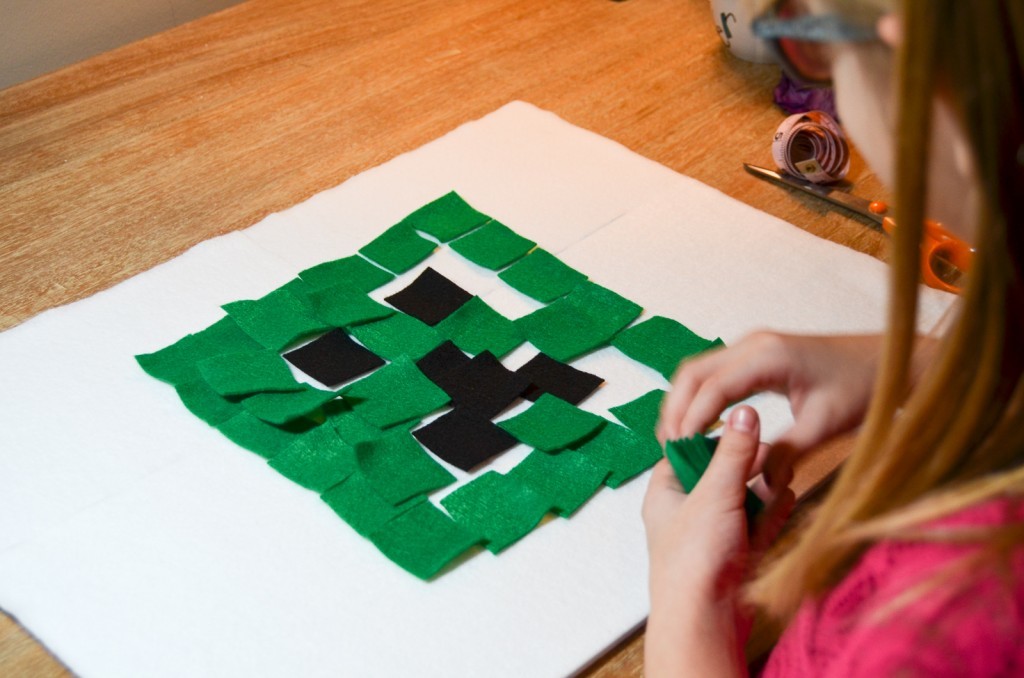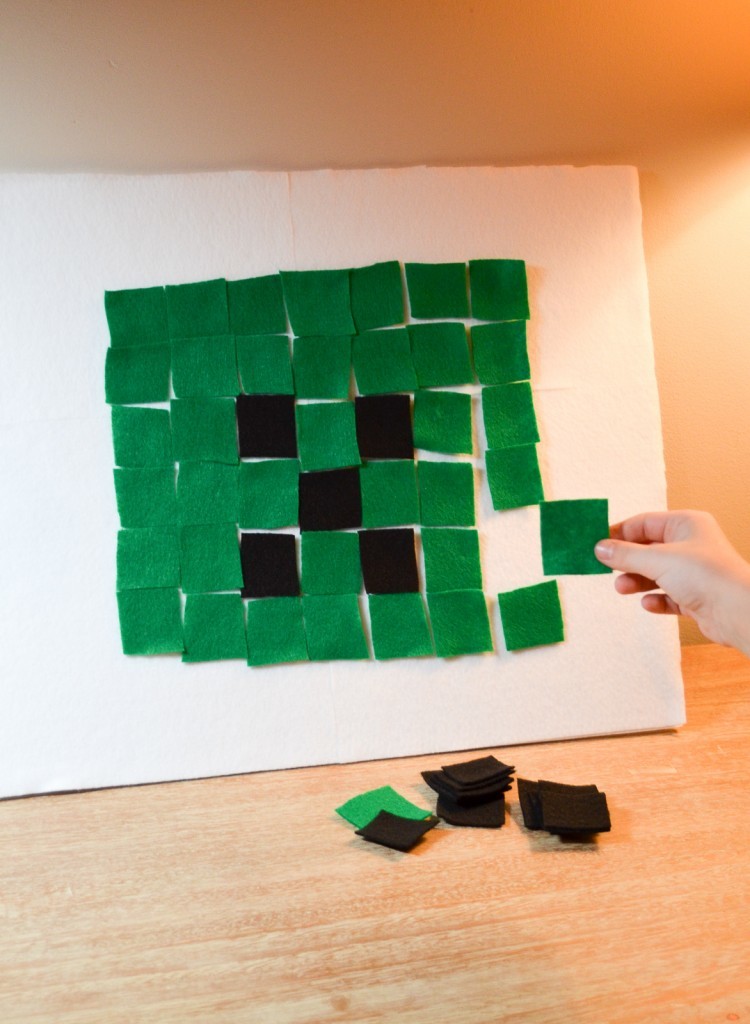 The Felt Minecraft Busy Board was a big hit and took less than fifteen minutes to put together. Spring Break is coming up and I know what I'll be pulling out!