My favorite weather is when it gets cool enough for boots and sweaters, but you don't really need a jacket yet. I'd like it even more if my allergies would calm down, but for now I'll enjoy the sunshine and low 60s. I would dress in casual fall style all year if I could. I feel like this is the time of year that I can put myself together easily. I'm comfortable and feel presentable. I just need to find a place in the world where it's fall year round!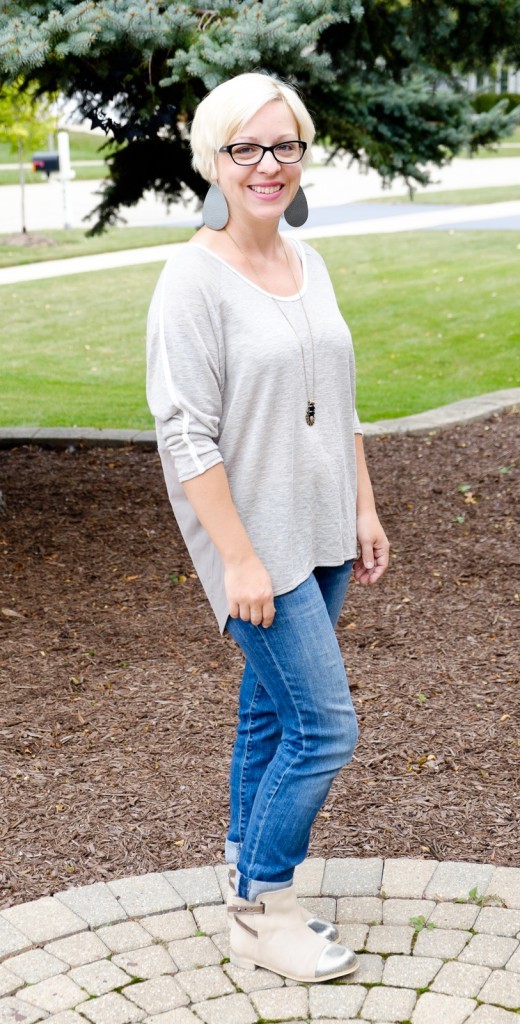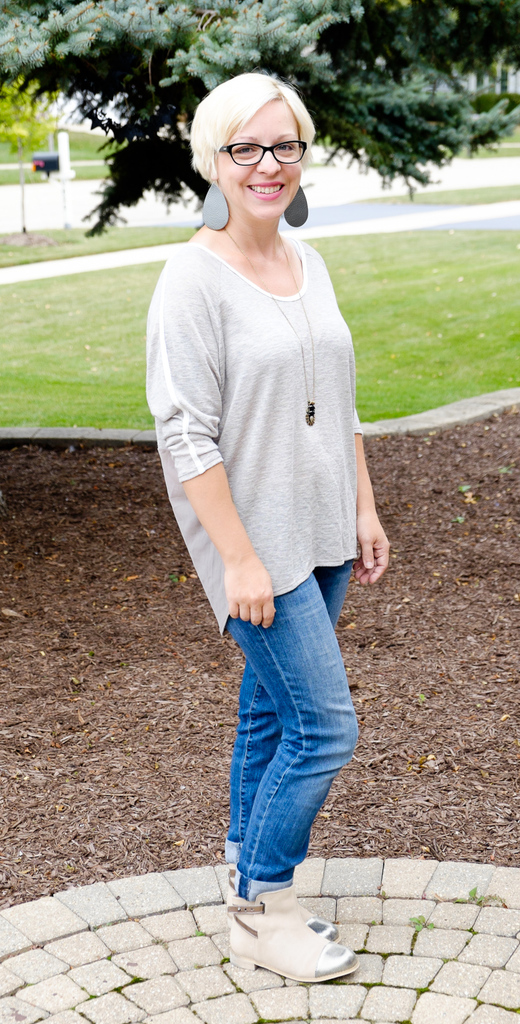 **This post contains affiliate links.**
My go-to jeans are still from Stitch Fix. They're so comfortable and handle my weight fluctuations with ease. I received the Bovina Dolman Knit Top in a recent fix and I'm so in love with it. It can easily be dressed up or down and is a fantastic transitional piece.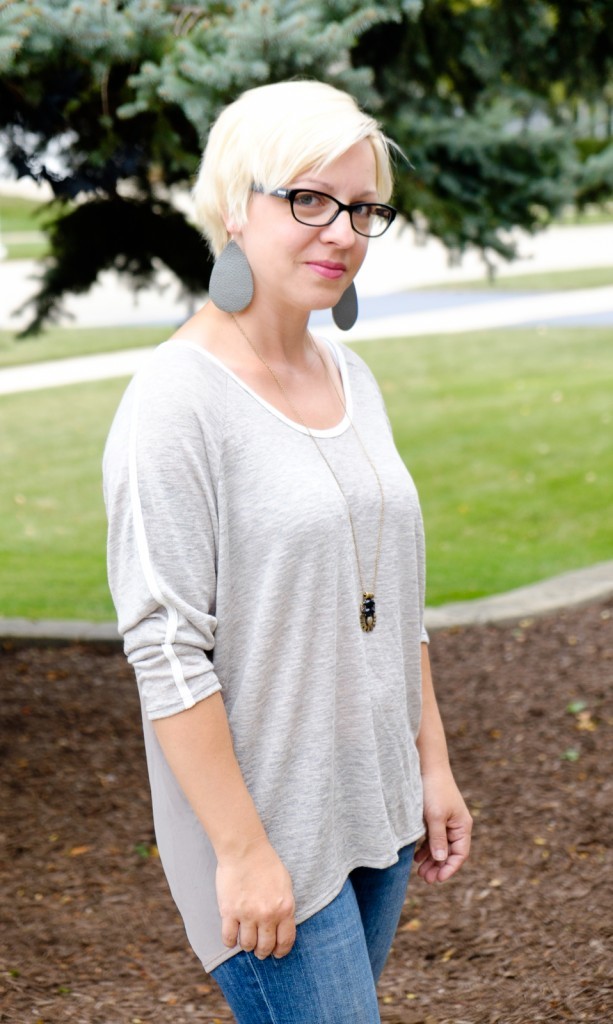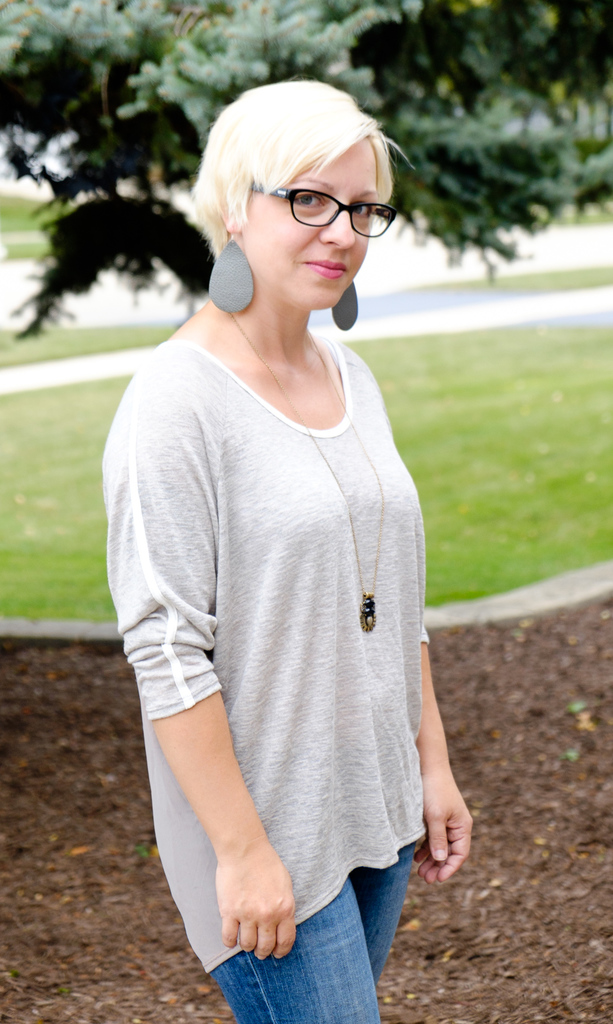 The Staten Pendant Necklace was in a recent fix, as well. I love that my girls are getting older and not grabbing at my jewelry anymore, so I'm able to wear earrings again. The leather earrings from Nickel & Suede are lightweight and absolutely gorgeous. They're an awesome addition to any outfit.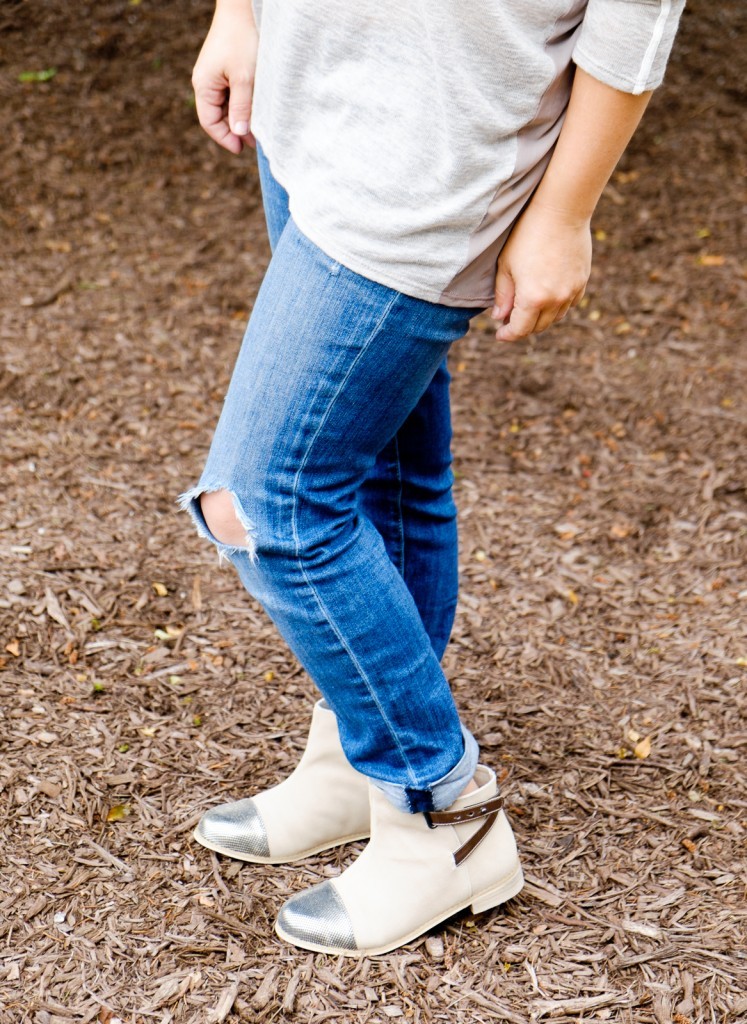 My boots are from Joyfolie. The Emerson Booties are actually in the girls' section, but sizes go high enough that I was able to get them for me. I actually ordered a half size too big in the end, but I figure I'll be able to have super heavy socks on with them this winter.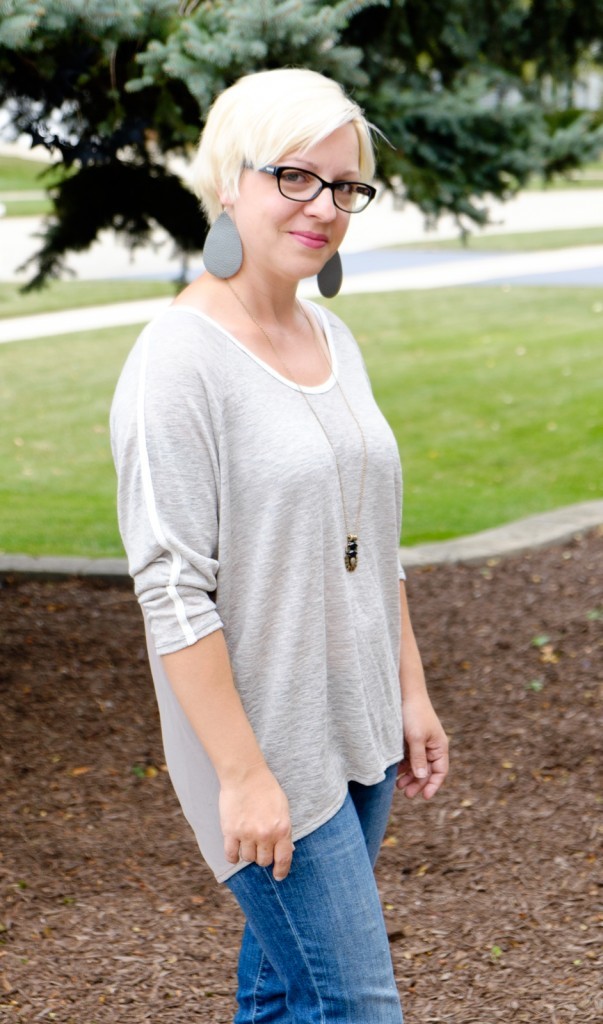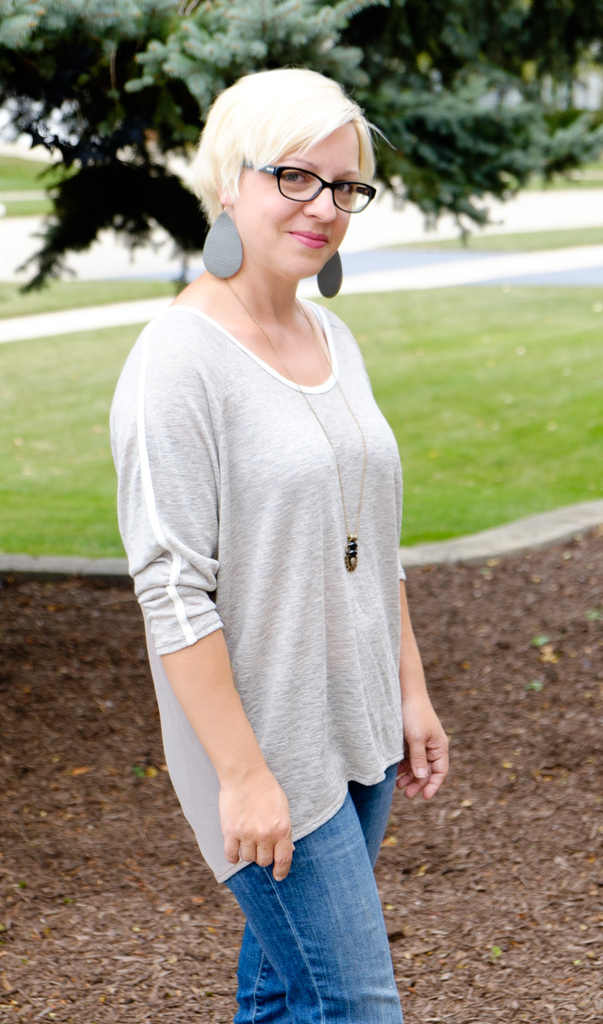 This is casual fall style in a nutshell to me–basic pieces, but there's something special about each one. I feel like I'm dressed well for anything the day may throw at me!