I've had a lot of fun playing around with paints and mixed media lately (in case you haven't noticed!), and I've been using it in a lot of my recent swap gifts. I wanted to make something with a frame for a fellow Firefly fan, and played around until I created this fairly simple Firefly Frame.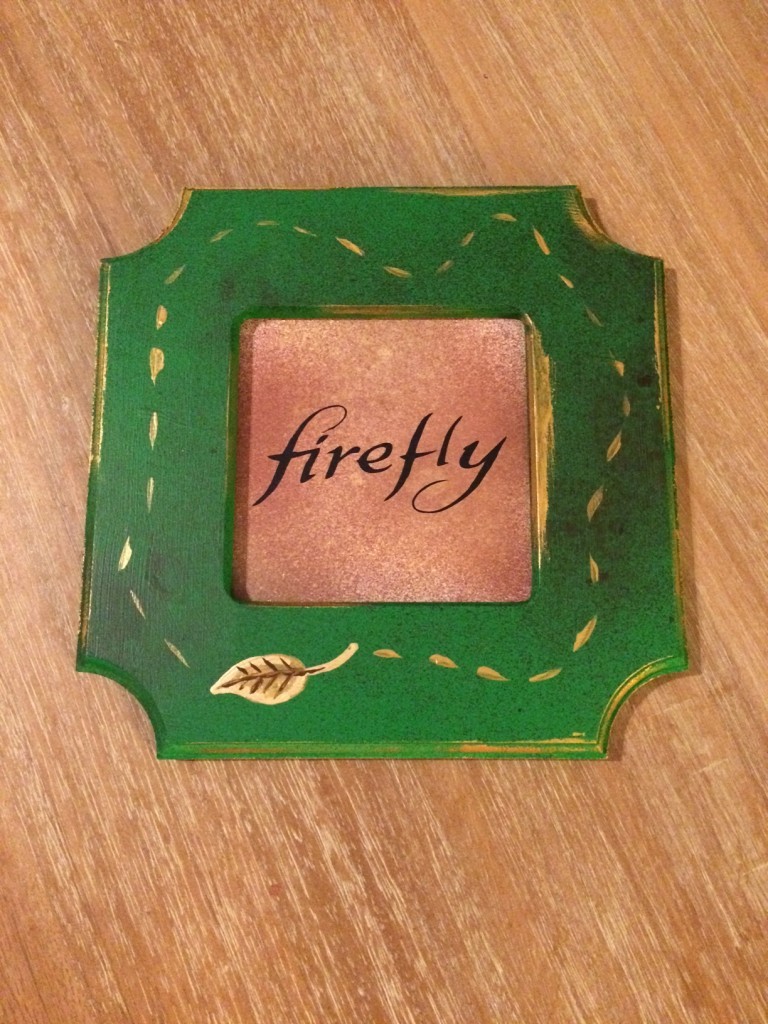 I used a frame I had in my stash, paints, black vinyl, and my Cricut Explore. I started by painting the frame green.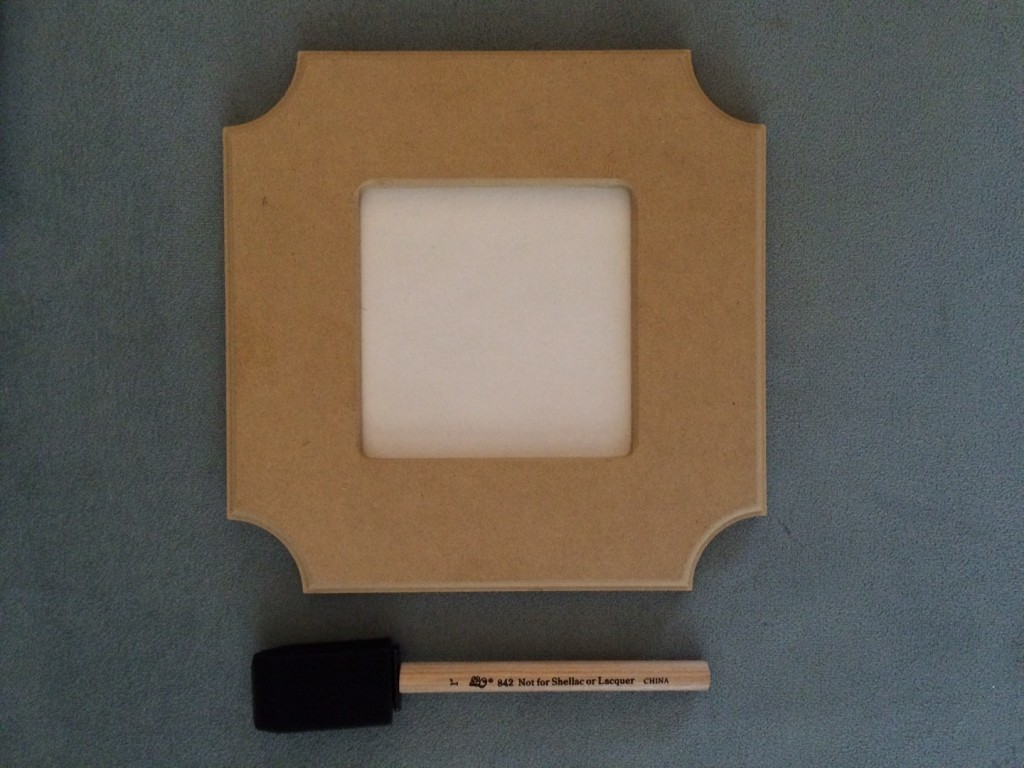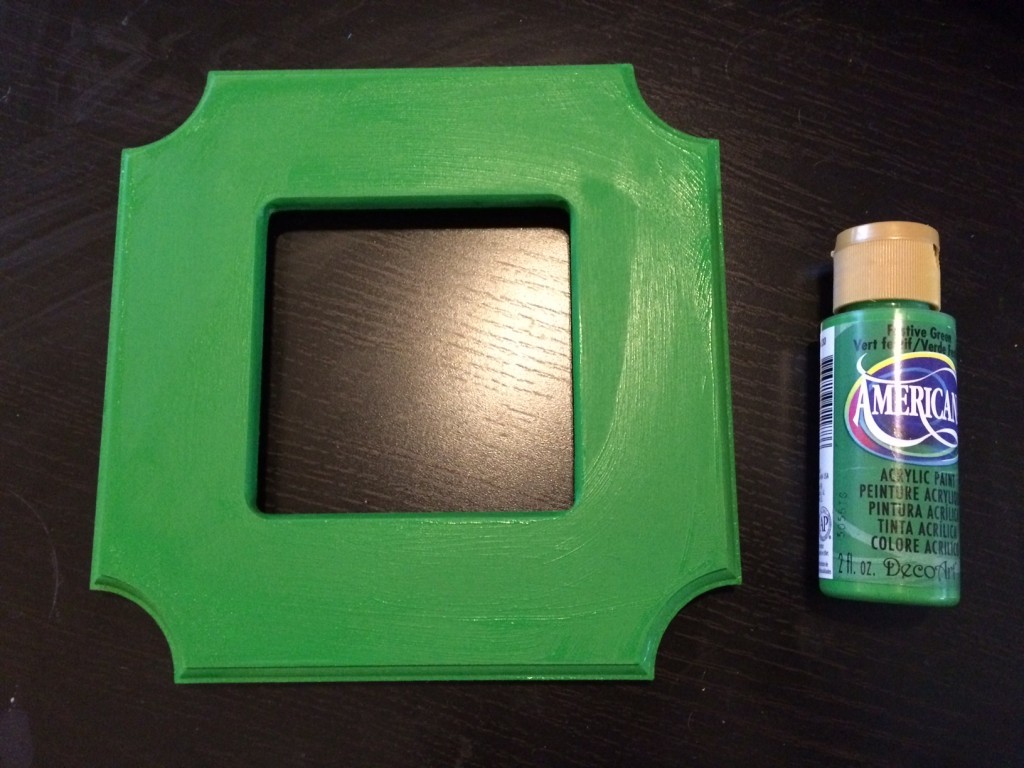 I then sprayed both the frame and the cardboard insert with Glimmer Mist and Art Anthology sprays.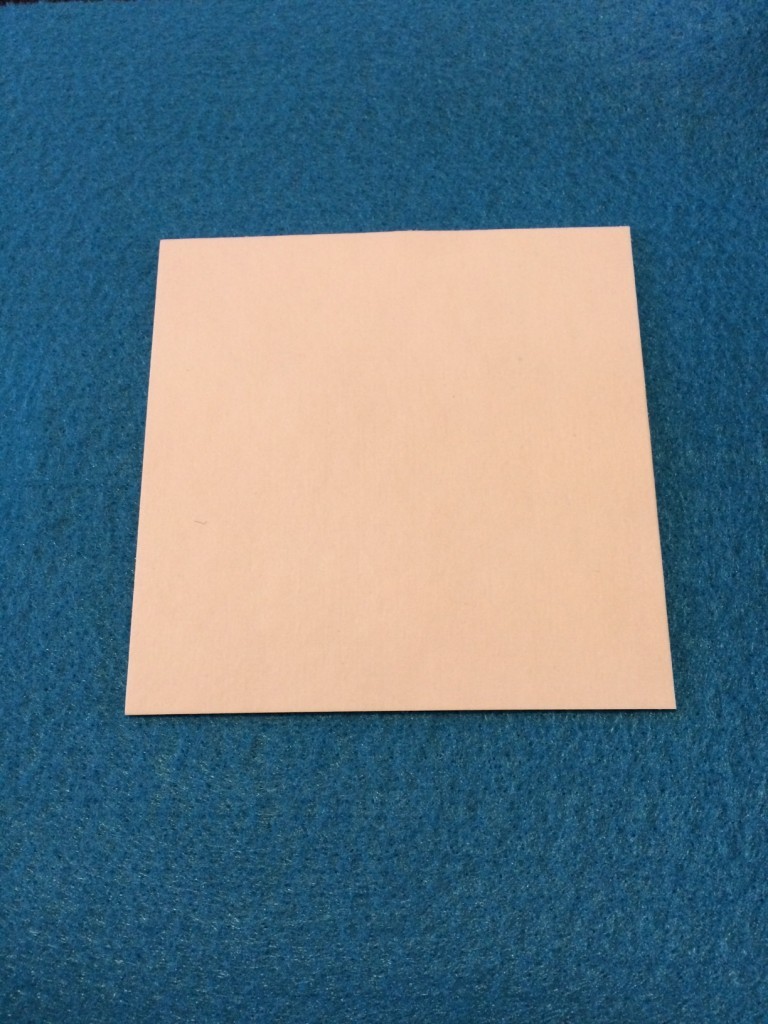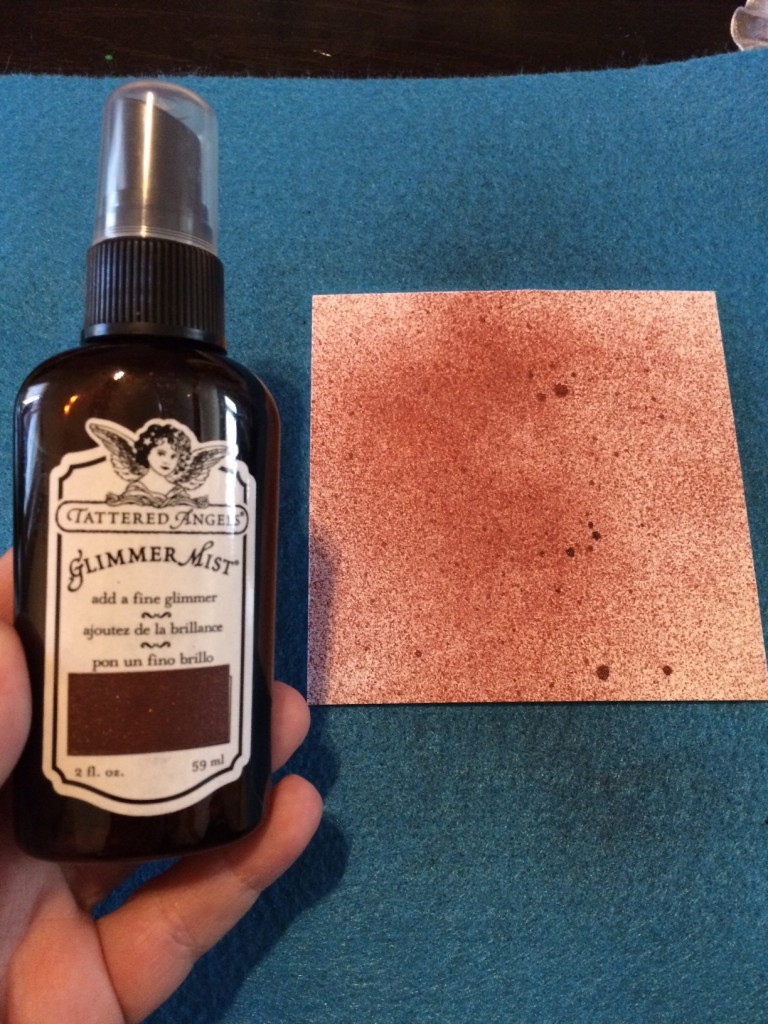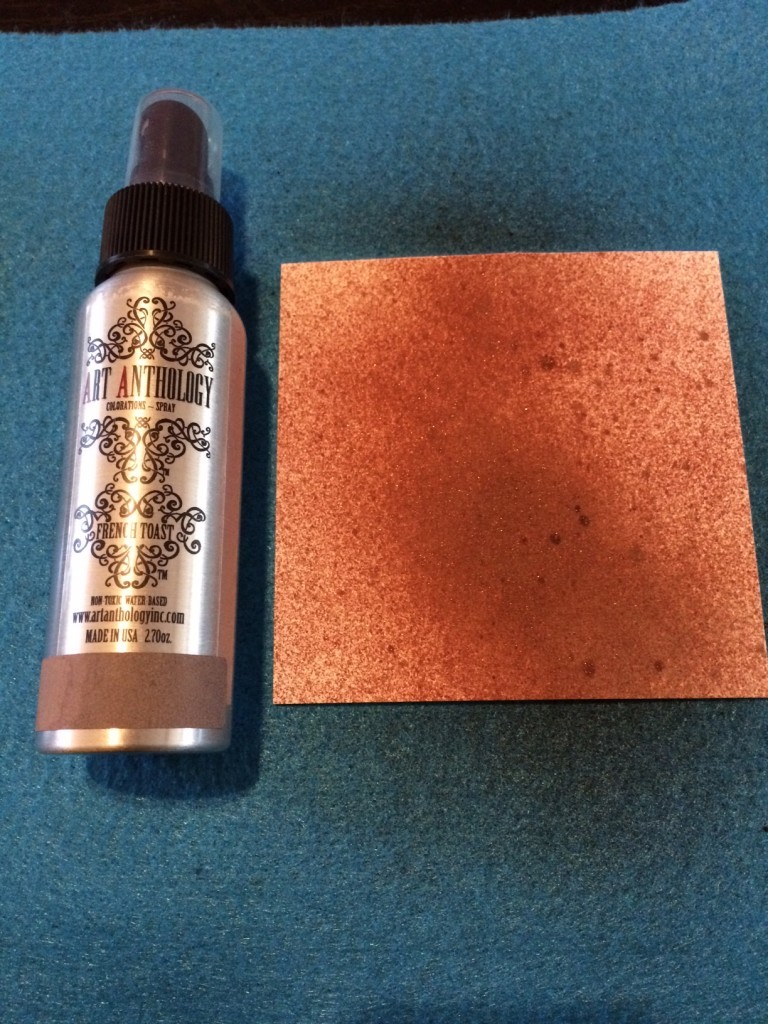 My partner likes Wash, so I thought it would be fun to paint something having to do with his line, "I'm a leaf on the wind." Using gold paint, I painted a leaf and "wind."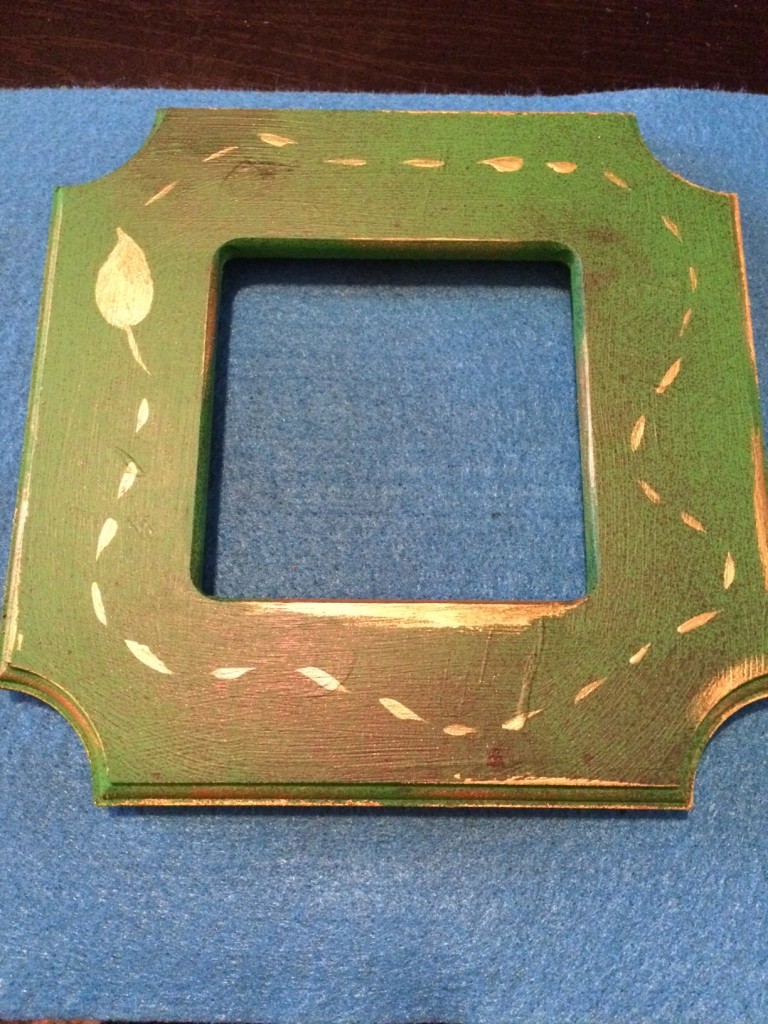 I also added gold detail to the edges.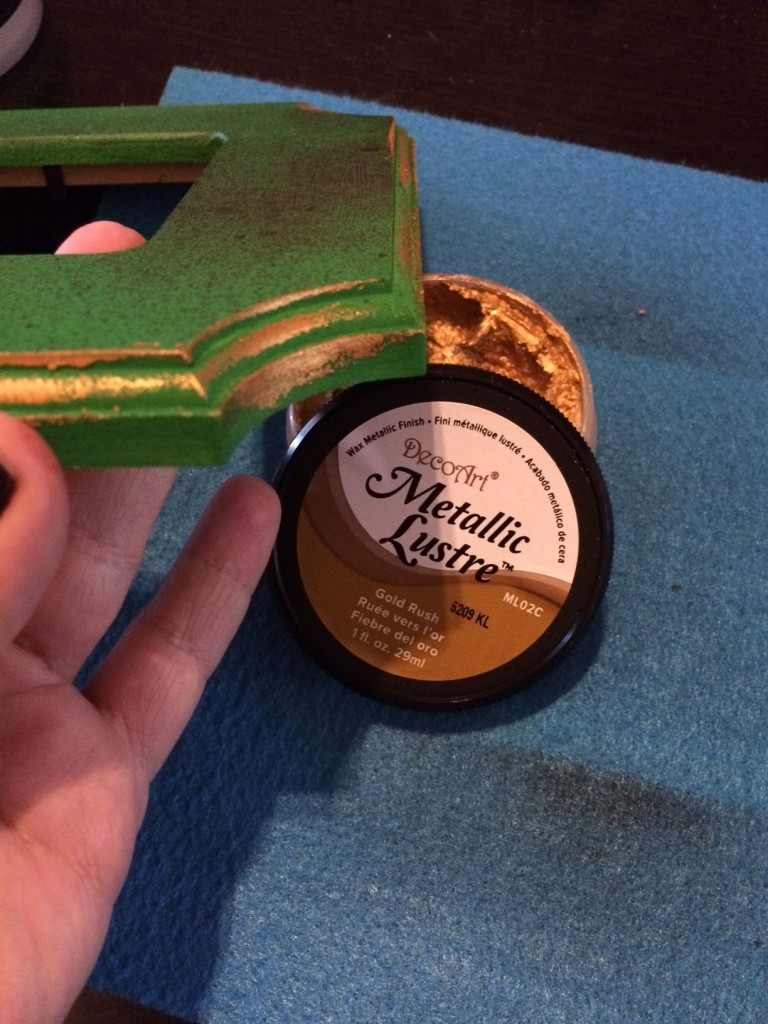 I found a free svg file of the Firefly logo and cut it out on black vinyl with my Cricut.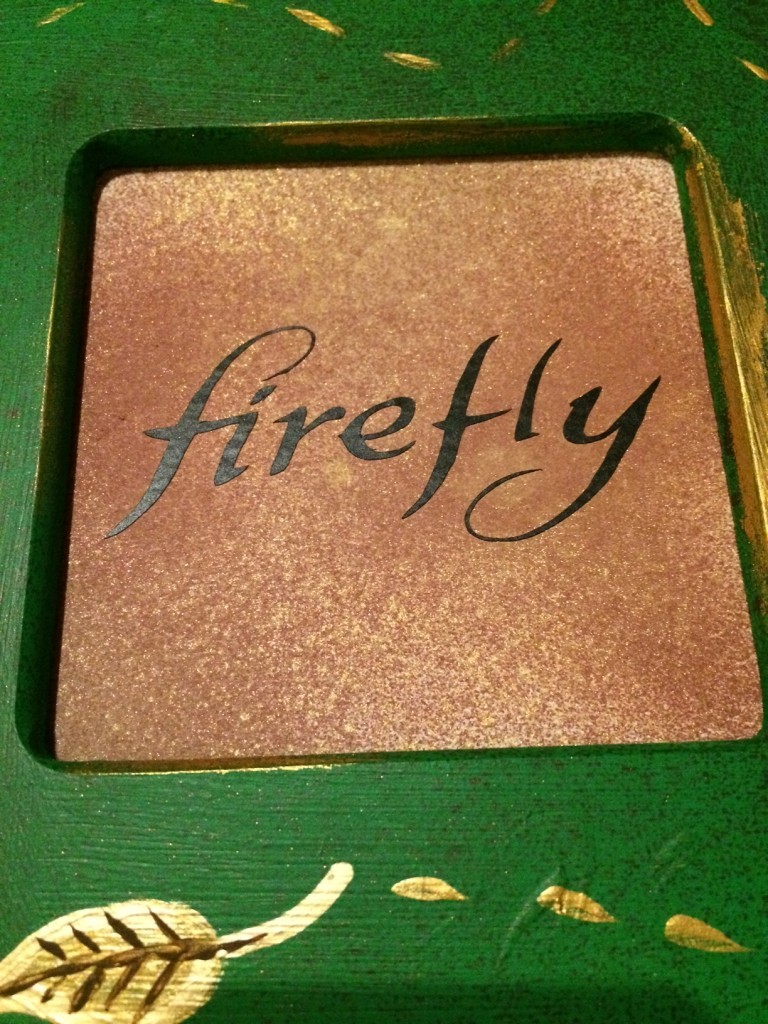 I like how my Firefly Frame turned out. It's a bit understated, but fans will get it. It has given me more ideas, too, and I'm looking forward to playing around with more versions of this!