I'm a bit of a swap junky and I love mug swaps. I originally made this mug for a swap, but I've since made it multiple times as gifts because people kept commenting on it. It's a simple design but a lot of fun. Every coffee lover needs a Coffee Love Mug!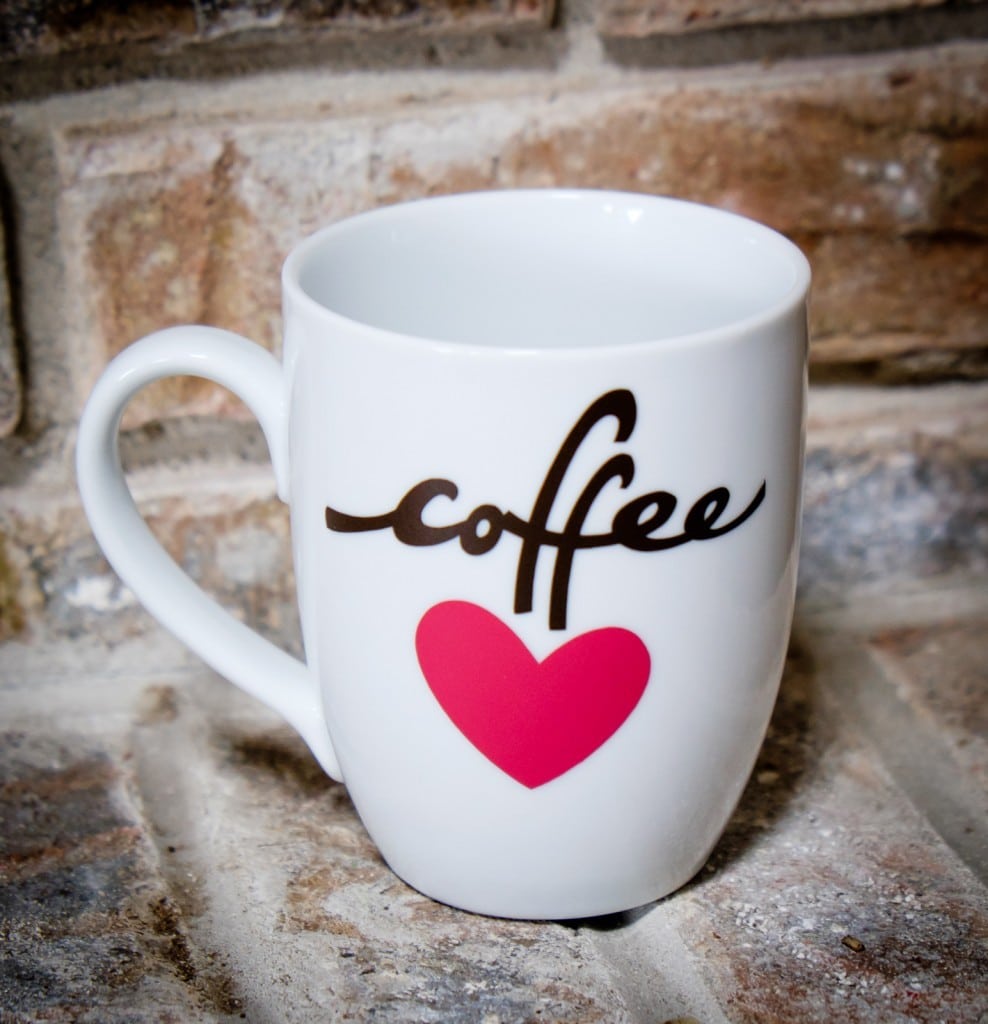 For this mug, I used my Cricut Explore, two pieces of vinyl (red and brown), transfer tape, the weeder and scraper tools, and a white mug.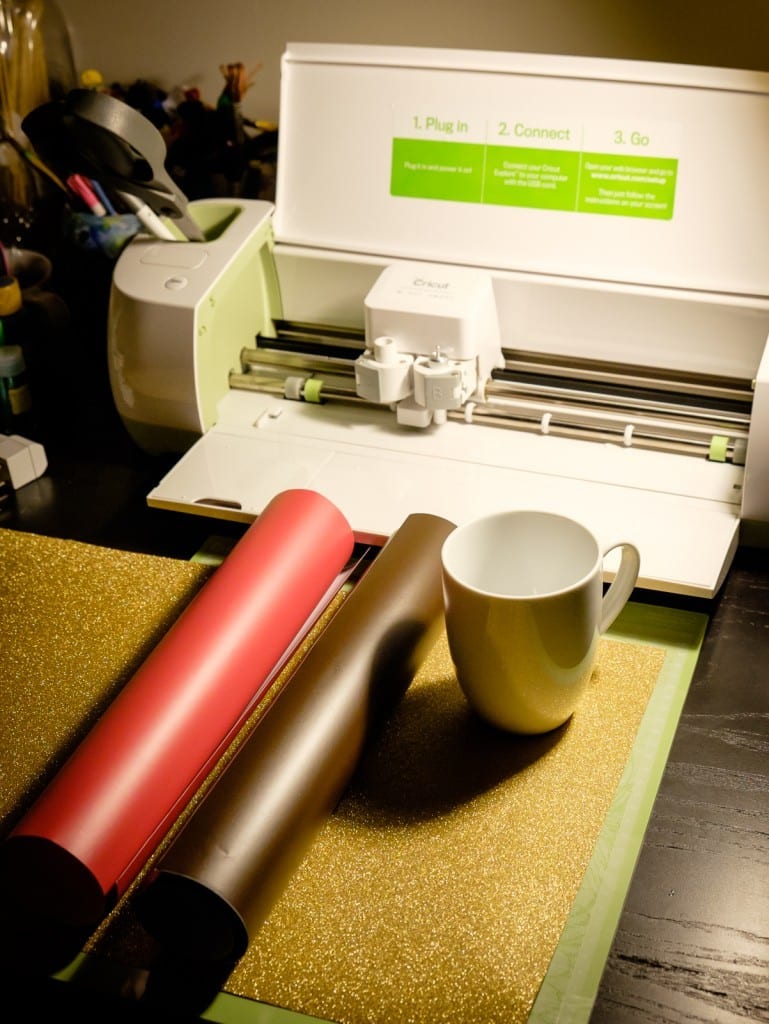 Cricut's Design Space is a lot of fun to browse through. I knew that I wanted to to do something with coffee, whether it was the word itself or a picture, and a heart. There was no shortage of images to choose from and I enjoyed playing around. I liked how these two images (#M43AC8 and #M46080) looked together and stuck with it.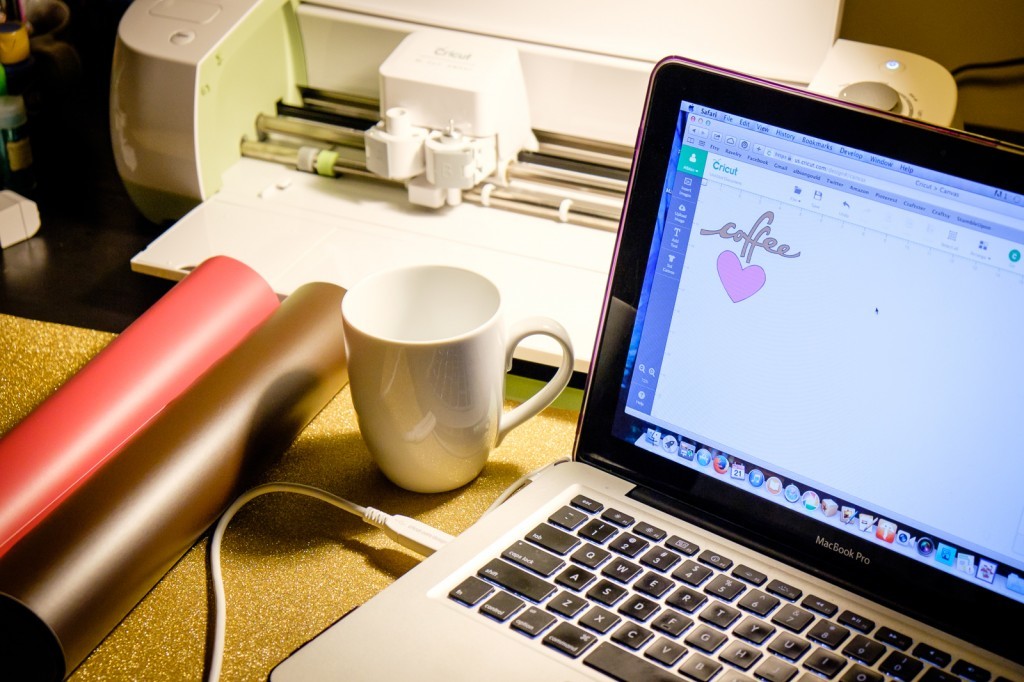 I cut out "coffee" first. I don't think I'll ever get tired of watching the Explore cut. Once the word was cut out, I pulled the vinyl away from the backing so that the word was all that was left.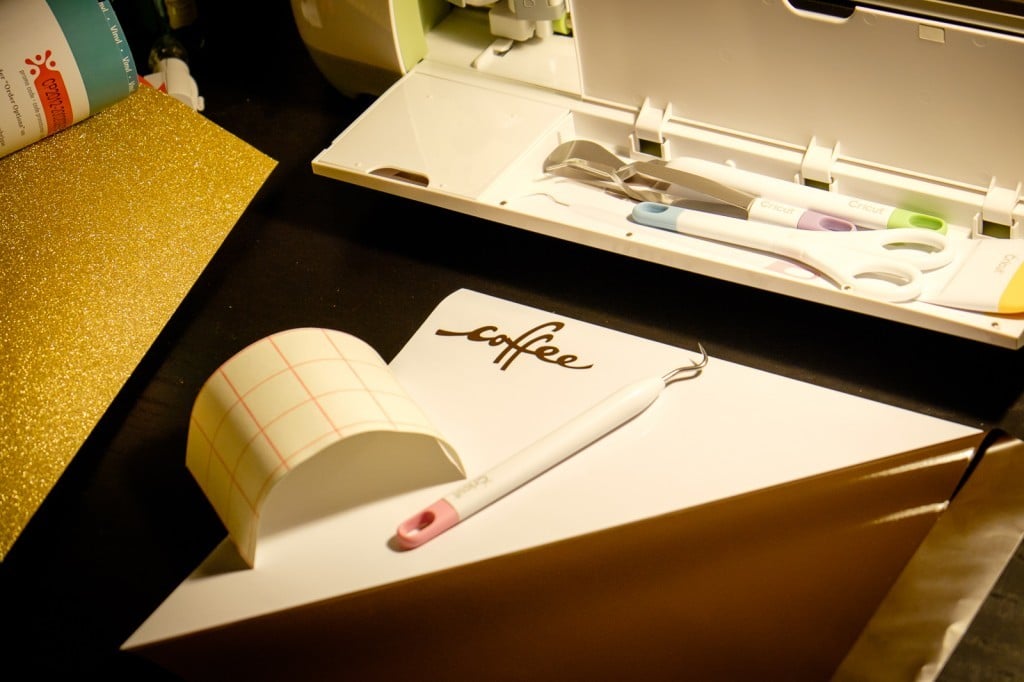 I cut a piece of transfer tape so that it covered the vinyl. I put the sticky side down and used the scraper to adhere the vinyl and tape together.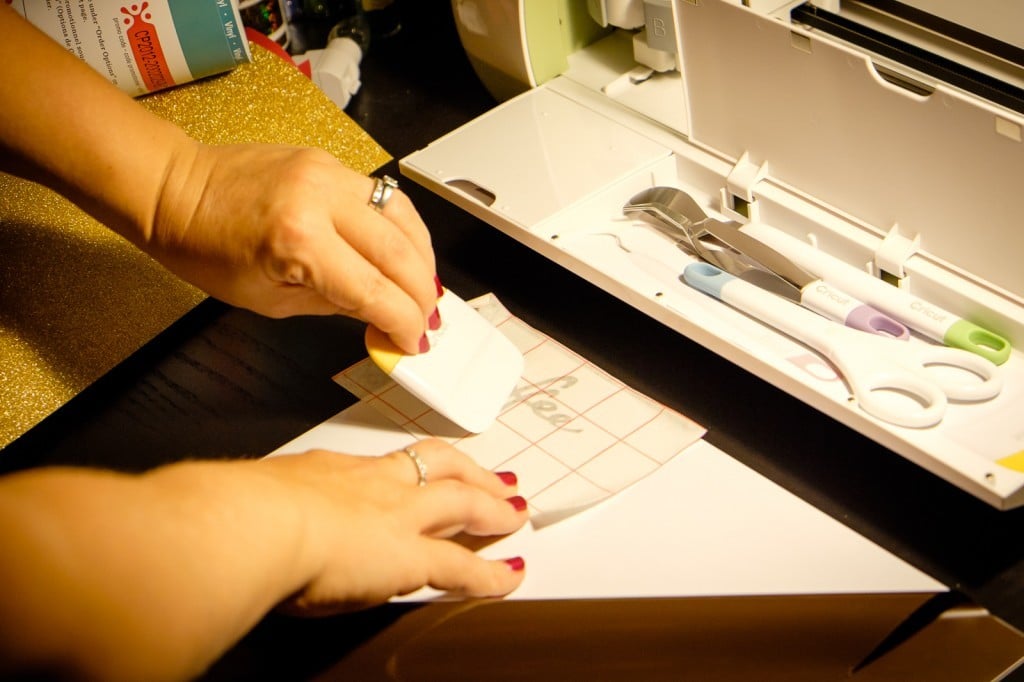 I gently pulled the tape up and the vinyl was stuck to it. I then placed it where I wanted on the mug and used the scraper to smooth and adhere the vinyl. Once the vinyl was scraped down, I pulled back the transfer tape.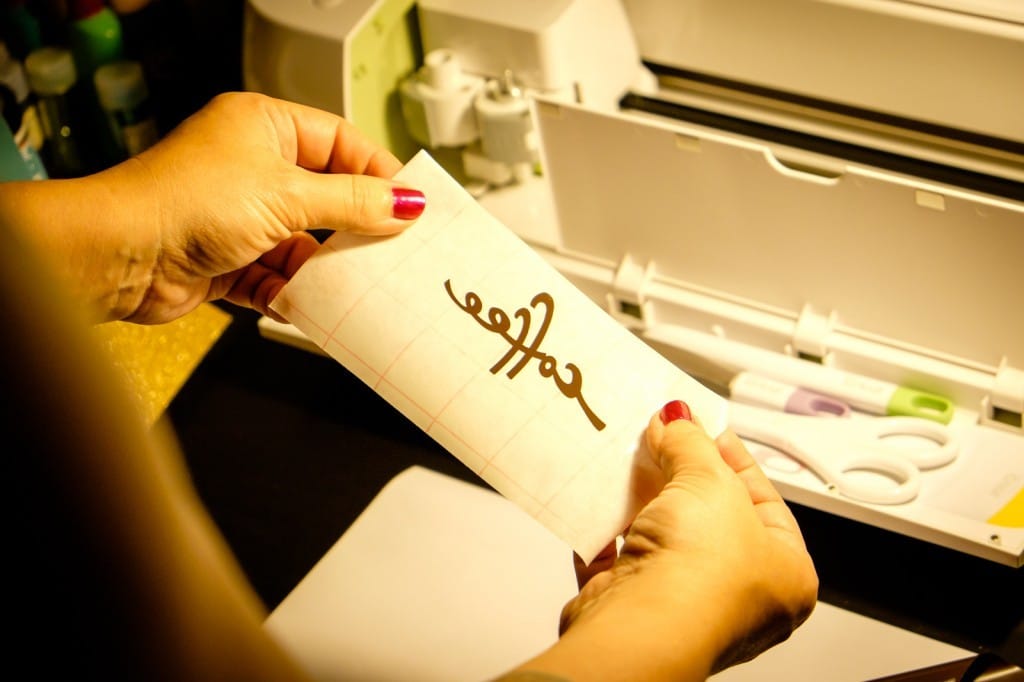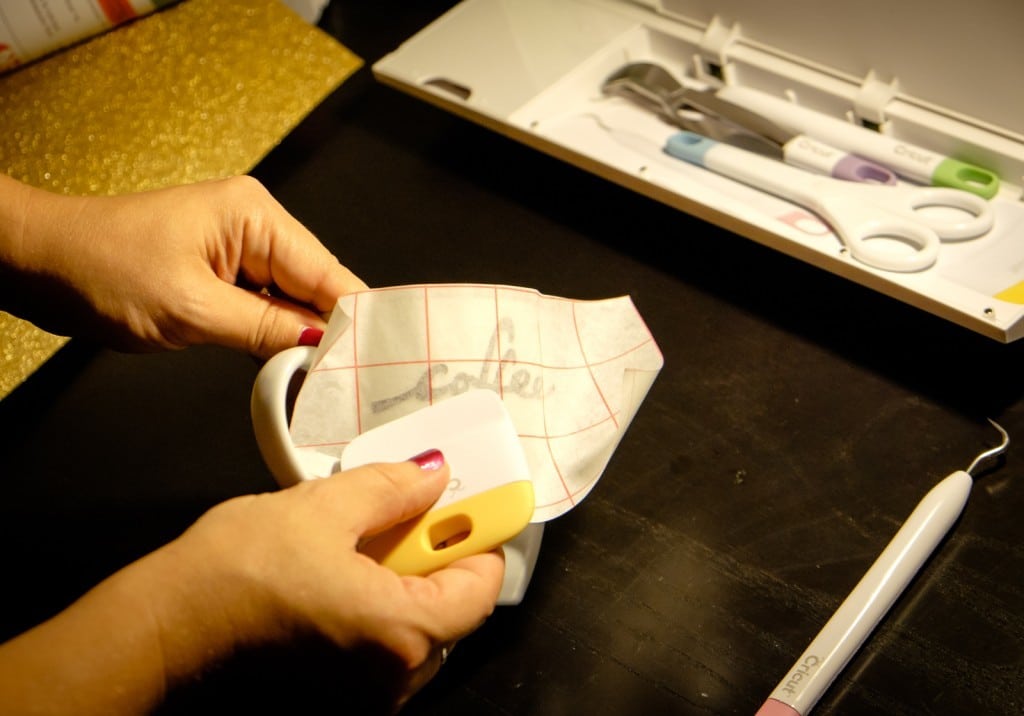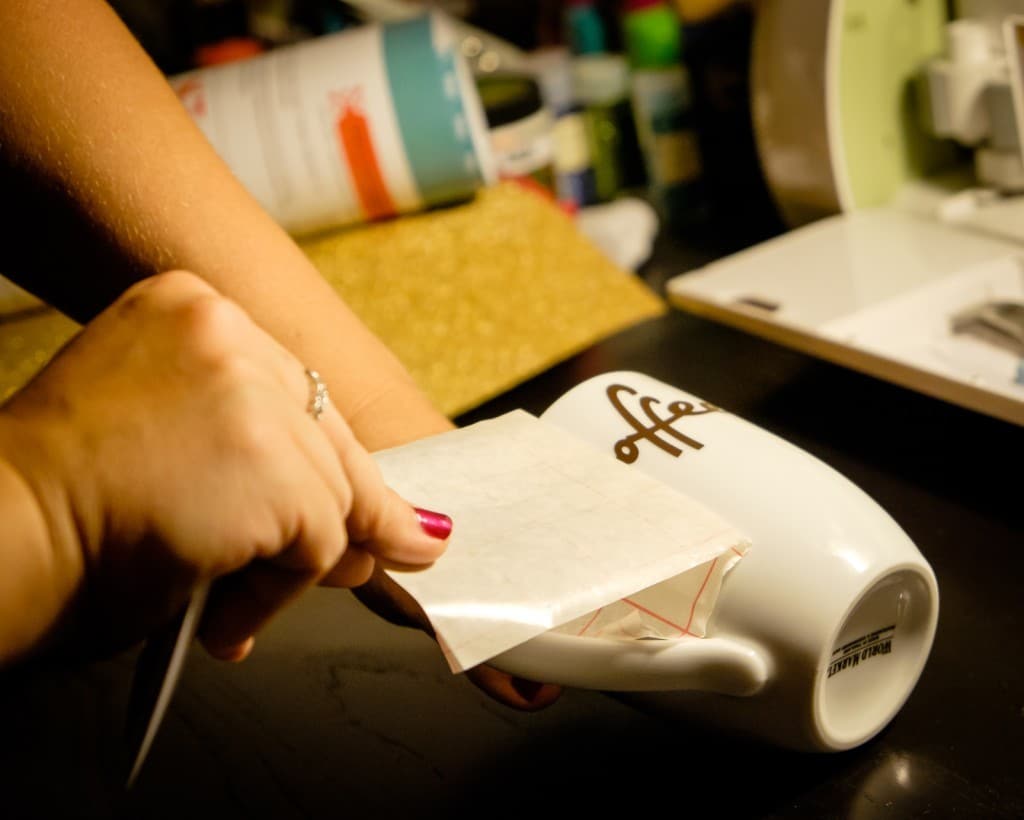 I repeated the whole process for the heart.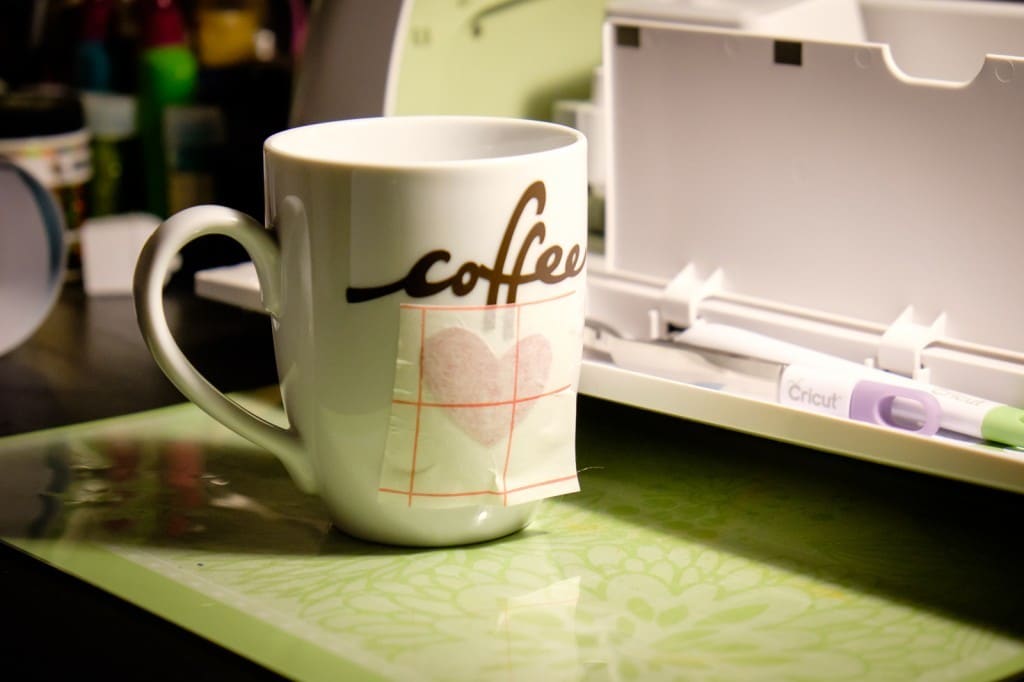 These designs weren't difficult to get onto the mug and I didn't have any trouble with bubbling. My recommendation is to hand wash and dry them if you make something similar. I couldn't get over how fun it was to make my Coffee Love Mug. It's a great gift for any coffee lover in your life!