You don't have to know me for very long to discover my love of swaps. I absolutely adore putting together packages that I think my partner will like. One of my favorite swaps is the Mug Swap that happens every year. It's such a fun swap, and you don't need to be a blogger or crafter to join in the fun. Anyone can participate and today I'm going to show you How to Create a Mug Swap Package with One Stop Shopping.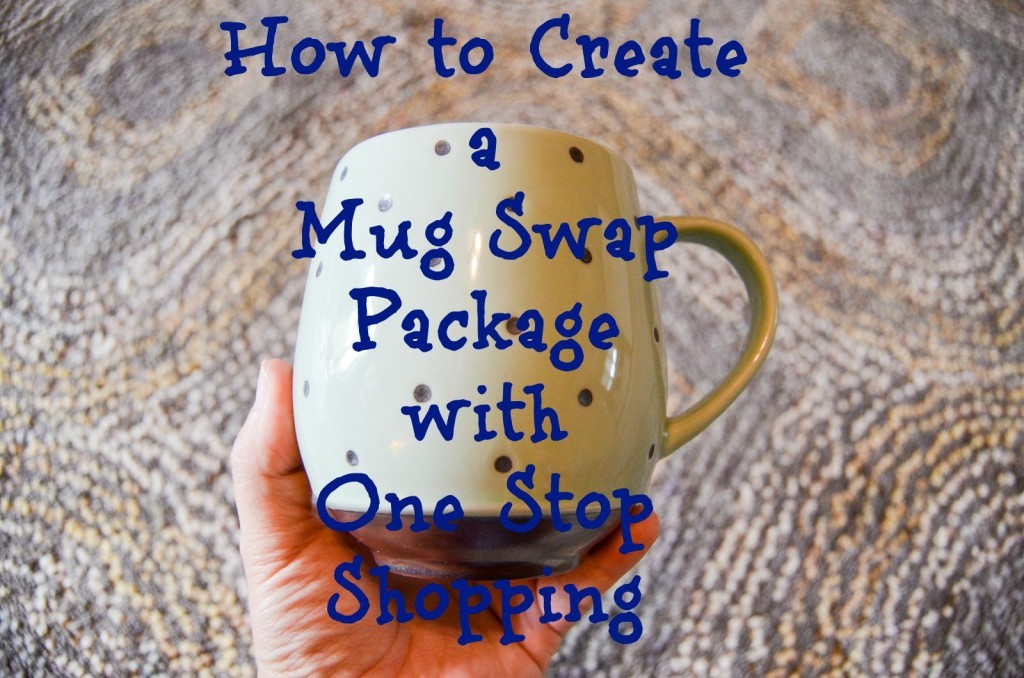 **This post contains affiliate links. I am part of the World Market Tribe.**
So, you already know I love swaps. It also shouldn't surprise you that when I say "one stop shopping," I'm talking about World Market. Their mug selection is spot on. After taking a look at my partner's likes this year, which included green, simple, and pottery, I headed to my local store. I quickly found what I thought was the perfect mug– the Dotted Mug in green.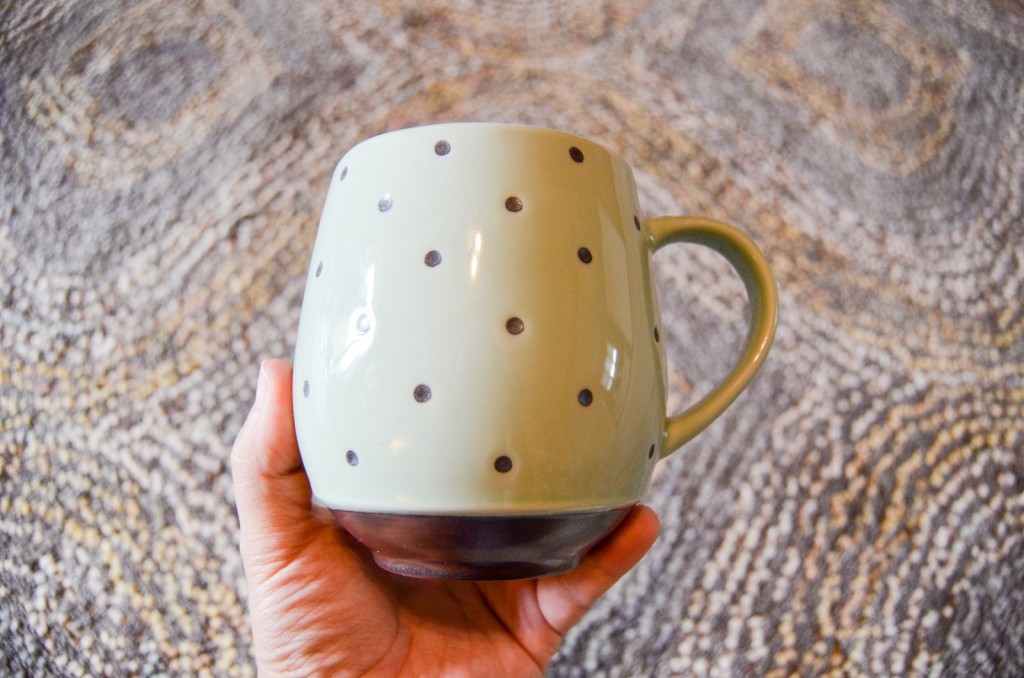 I'm a firm believer in including extras with any swap package. I always do some snooping around my partner's social media profiles to get a sense of what they'd like. Chocolate is a must unless they say otherwise. I'm a sucker for tea towels, so if there's one that goes with the package, that will always be included. After wandering the store for a bit, this is what I came up with: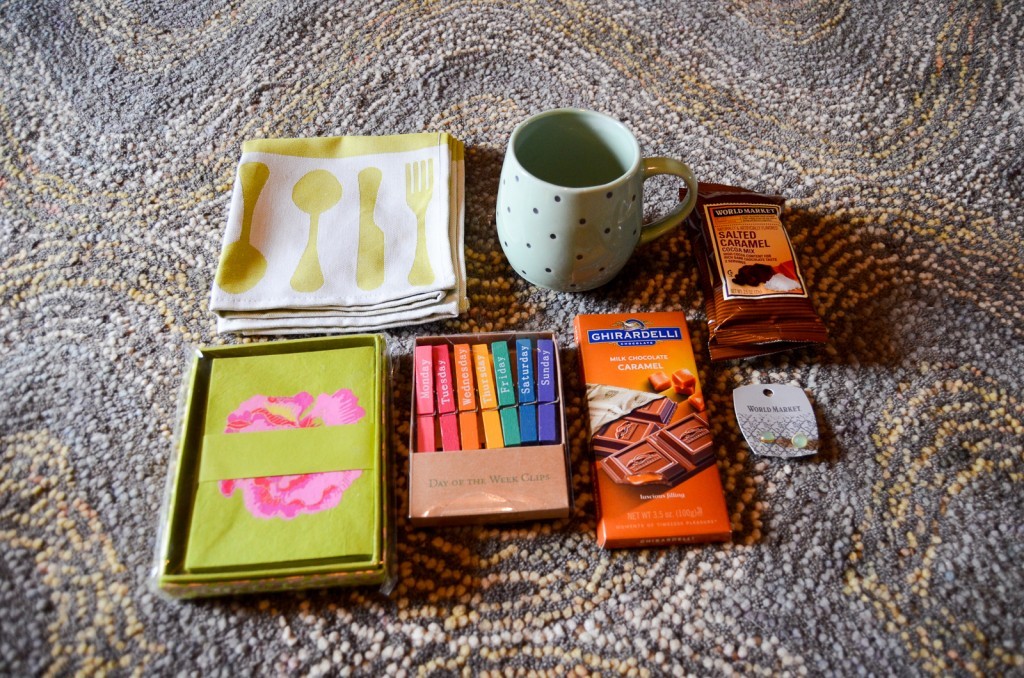 Let's start with the chocolate. My partner called caramel a food group, so I instantly knew that I was going to grab two of my favorites for her– Salted Caramel Cocoa Mix and a Milk Chocolate Caramel bar.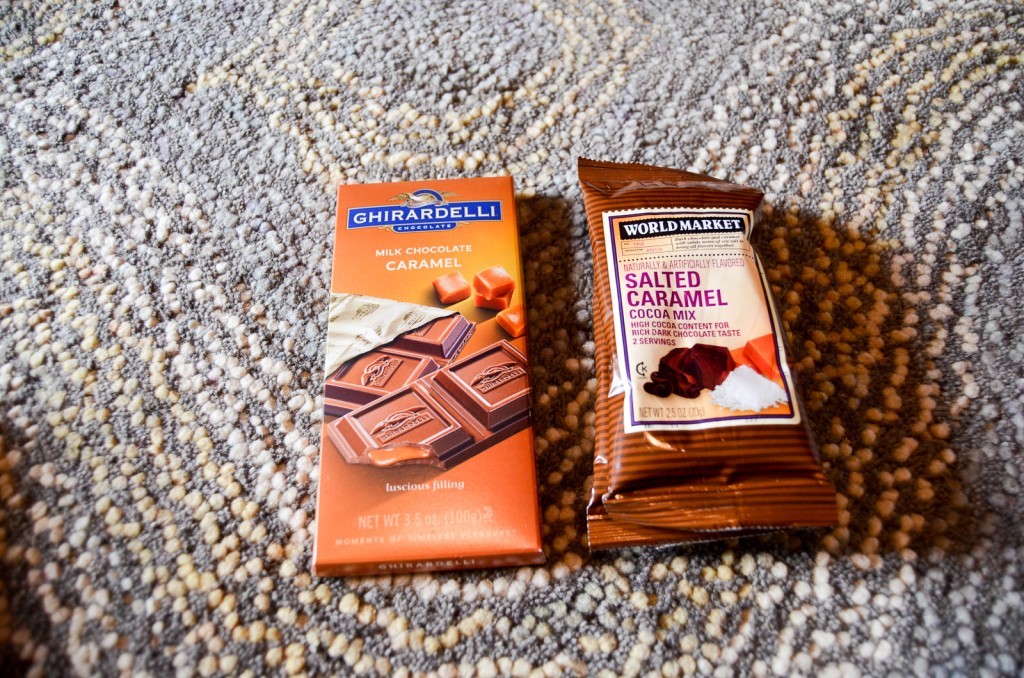 I had to find a tea towel, and again World Market didn't disappoint! I was spoiled for choice, but decided on the Green Utensils Jacquard Kitchen Towel.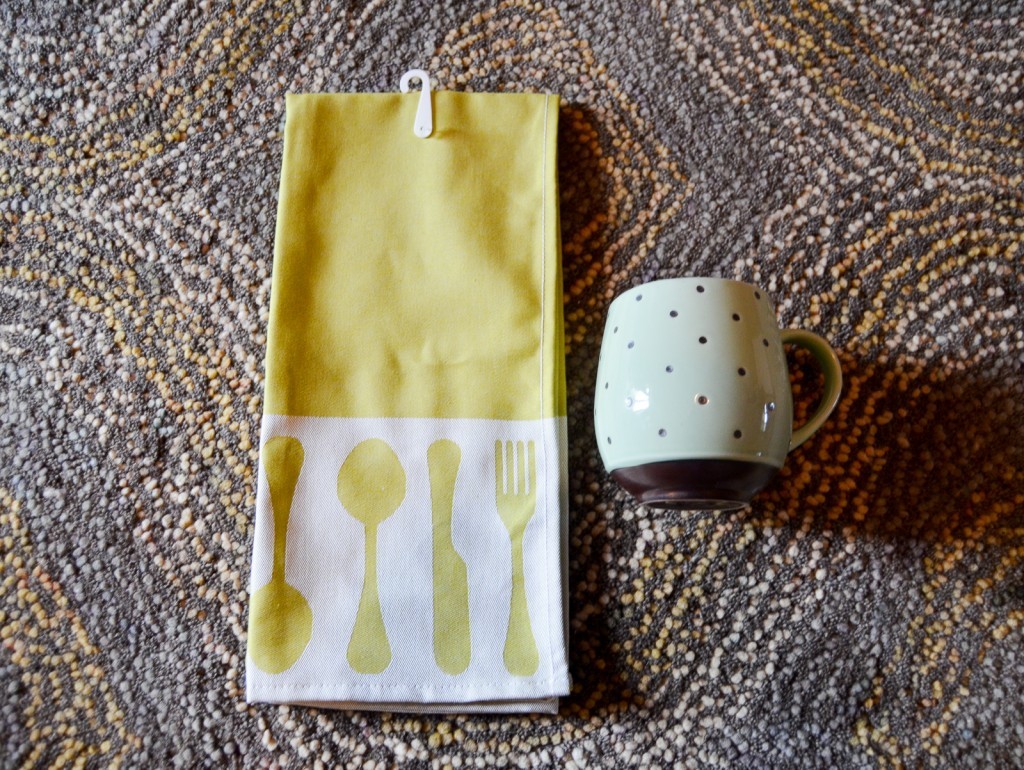 I was having so much fun choosing items for my partner that I just kept going. I love note cards and am a huge fan of World Market's jewelry section, so I headed that way next. At this point, I was trying to strike that balance of trying not to overdo it while having way too much fun browsing the store. I settled on Omar Print Flower Notecards, Day of the Week Clips, and a pair of gorgeous stud earrings.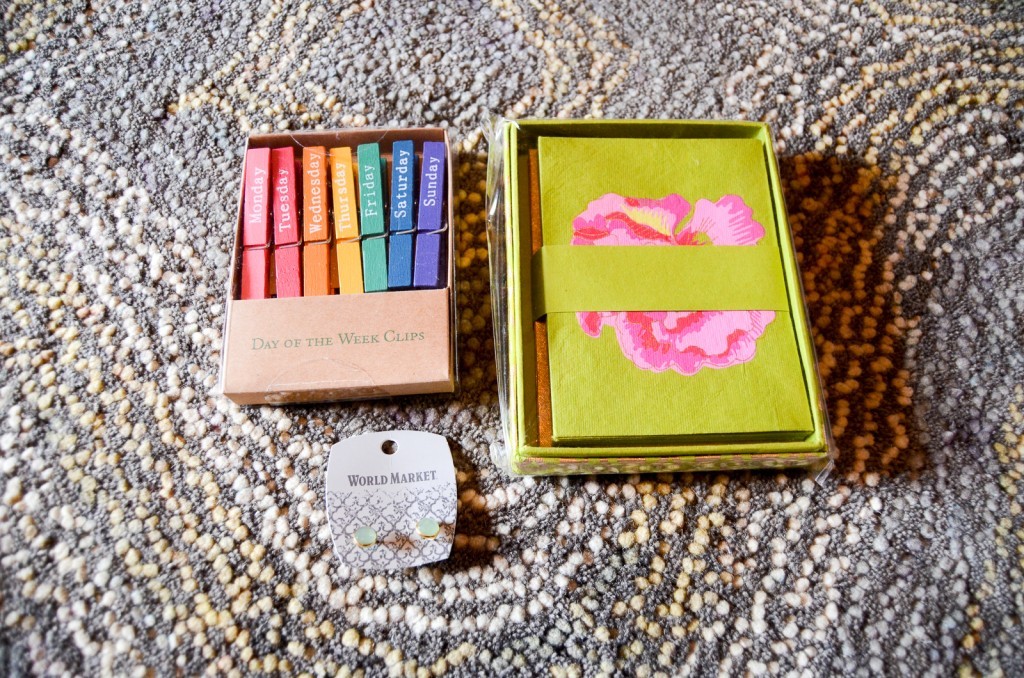 I made myself stop there, although it would have been all too easy to keep going. The last thing I needed was pretty wrapping, so I grabbed Green Mulberry Tissue Paper and plain kraft gift tags.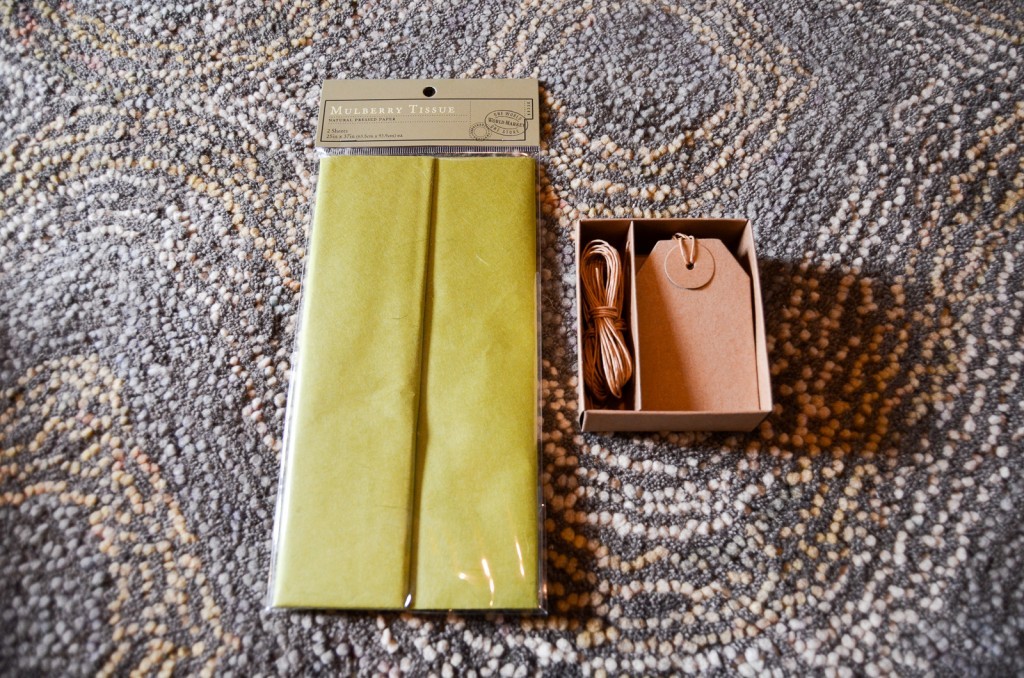 The final thing was to wrap everything. I grabbed some washi tape from my stash and quickly added some stripes to the gift tags. I added a tag to each wrapped package.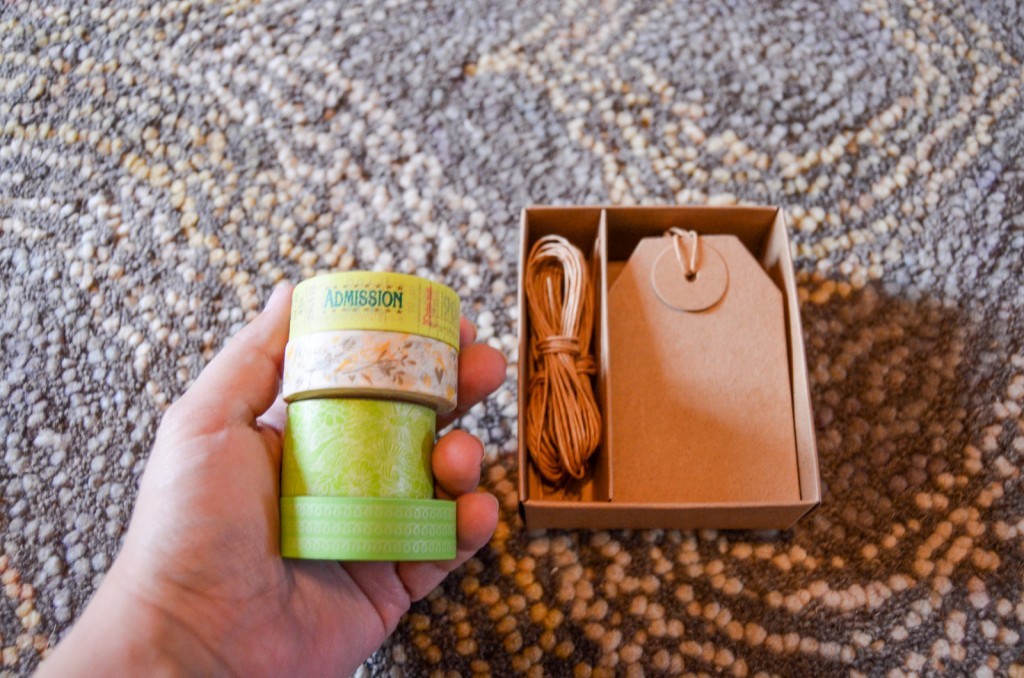 This was such a fun and easy swap package to put together. I may sound like a broken record, but World Market always helps me create a swap package that I'm proud of with one stop shopping. If you need a reminder of how to create your own Mug Swap package, pin this picture!