Entertaining at Halloween is one of my favorite things to do. You can make it as spooky or fun as you want. It's so easy to go all out, especially when you can do one stop shopping at World Market. They have a fantastic selection of Halloween decorations that will fit any kind of look you want. I've always wanted to have a Halloween drinks party, and this is the year it's happening.
**This post contains sponsored content for World Market as part of the World Market Tribe.**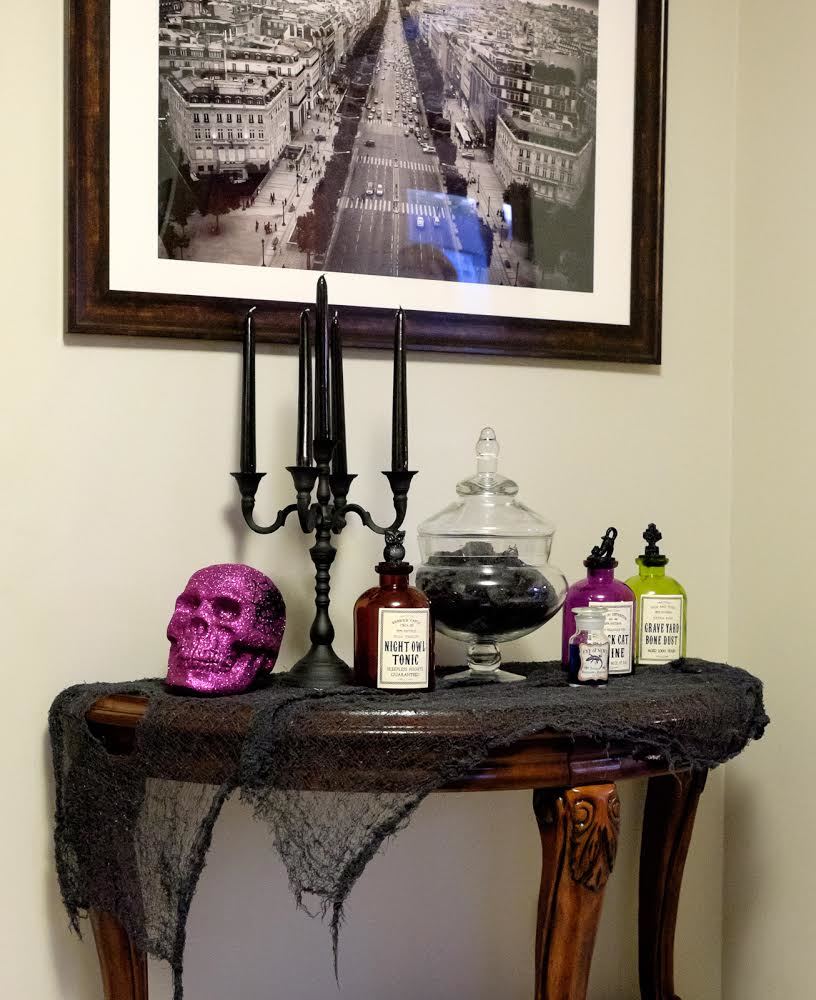 The Setup
I set the stage with a Spiderweb Tablecloth and Scary Gauze Fabric. Putting orange micro lights or the gauze fabric inside an apothecary vase adds a nice spooky element. The Potion Bottle Measuring Cups are fantastic for measuring out mixed drinks, while adding another fun element to your display. And, of course, Halloween isn't complete without a glitter skull!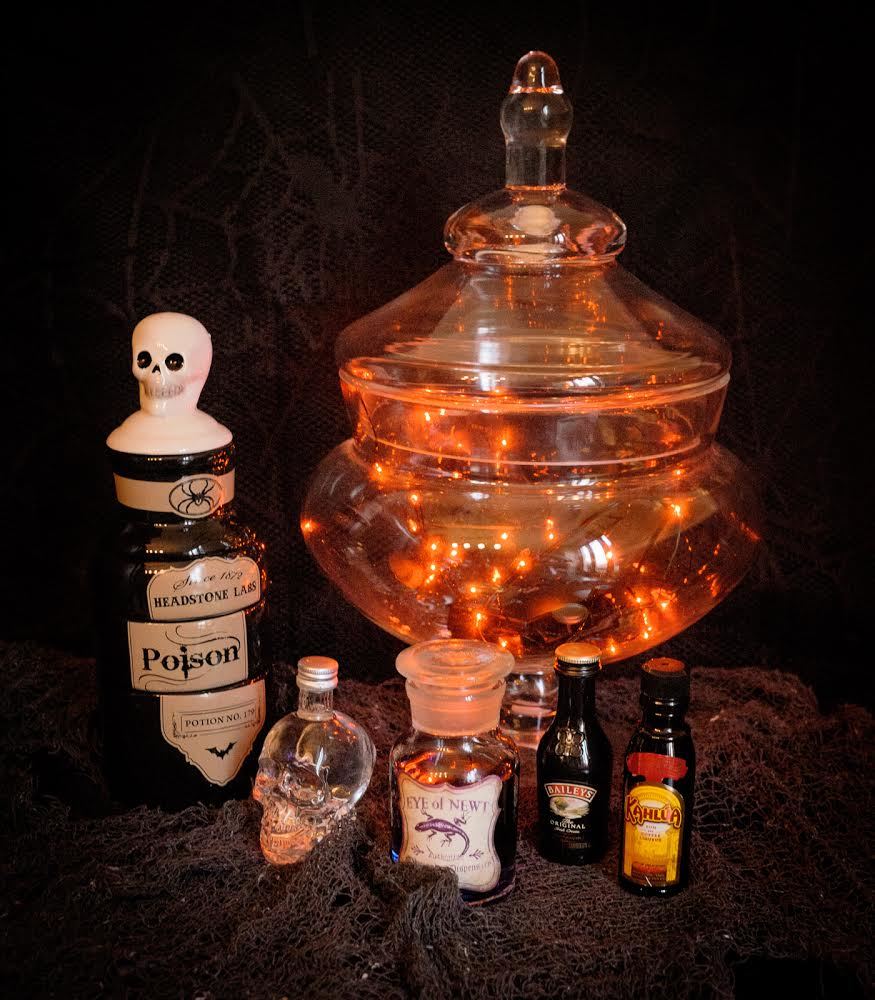 The Halloween Potion Bottles are a lot of fun and look great. And if you want spooky, nothing beats a black iron candelabra with black taper candles.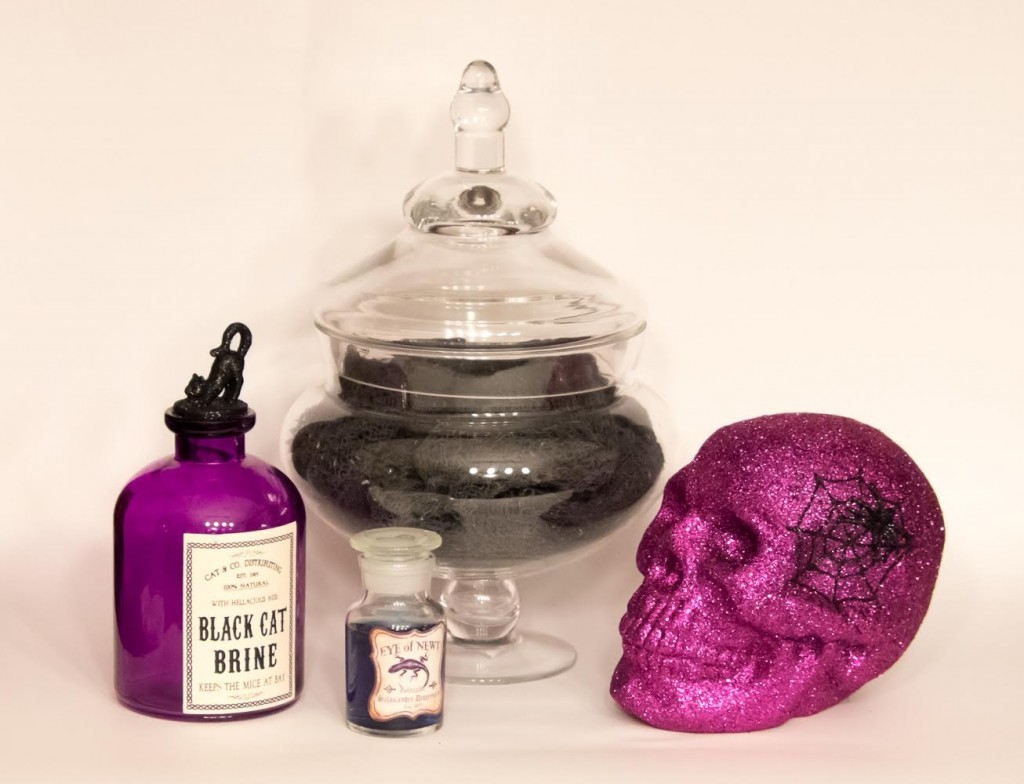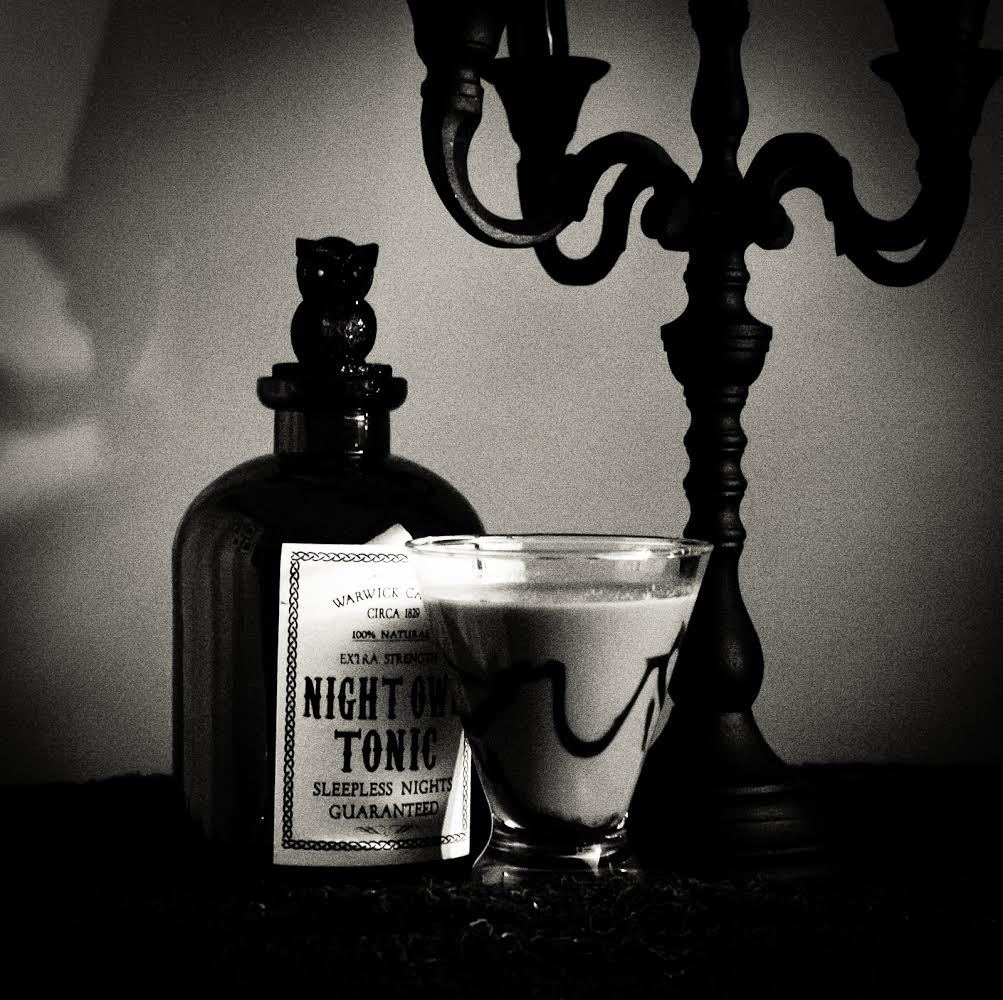 The Drinks
Every Halloween party needs some awesome drinks, and World Market can take care of you. We're going to start off with a Graveyard Mudslide for the adults. Drip some chocolate syrup around the inside of your glass. In a shaker filled with ice, add 1 oz each of vodka, Bailey's, and Kahlua (all available in the alcohol section in store). Add six drops of blue food coloring and four drops of red (for a nice grey gravestone color).  Shake. Pour the drink into a Cosmo Martini glass and enjoy.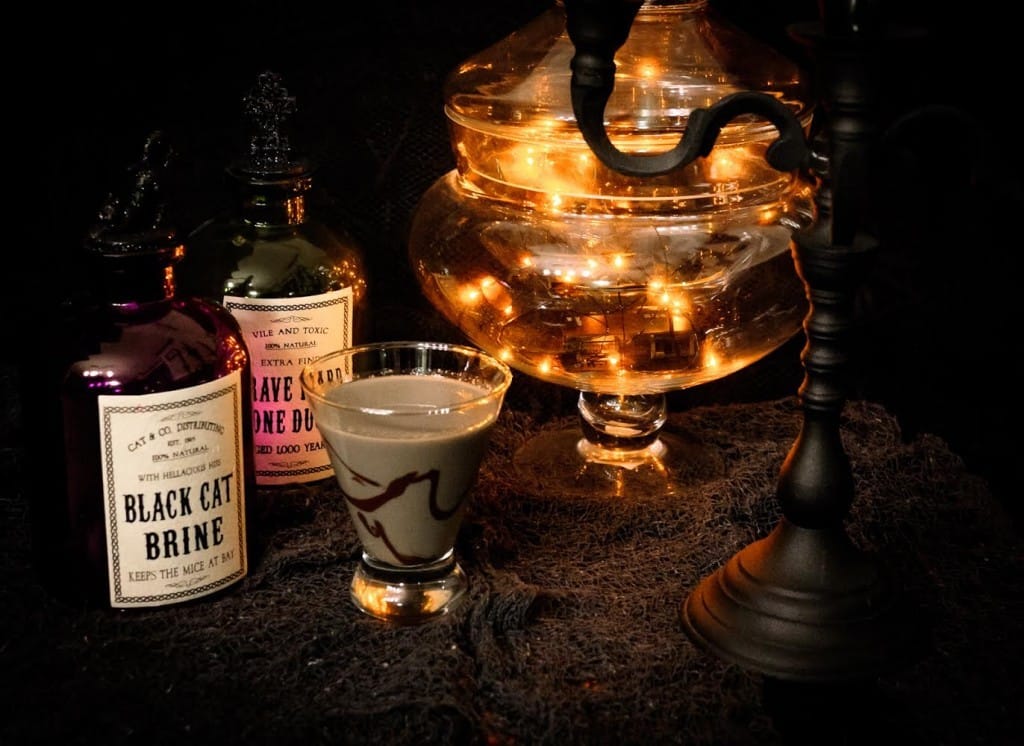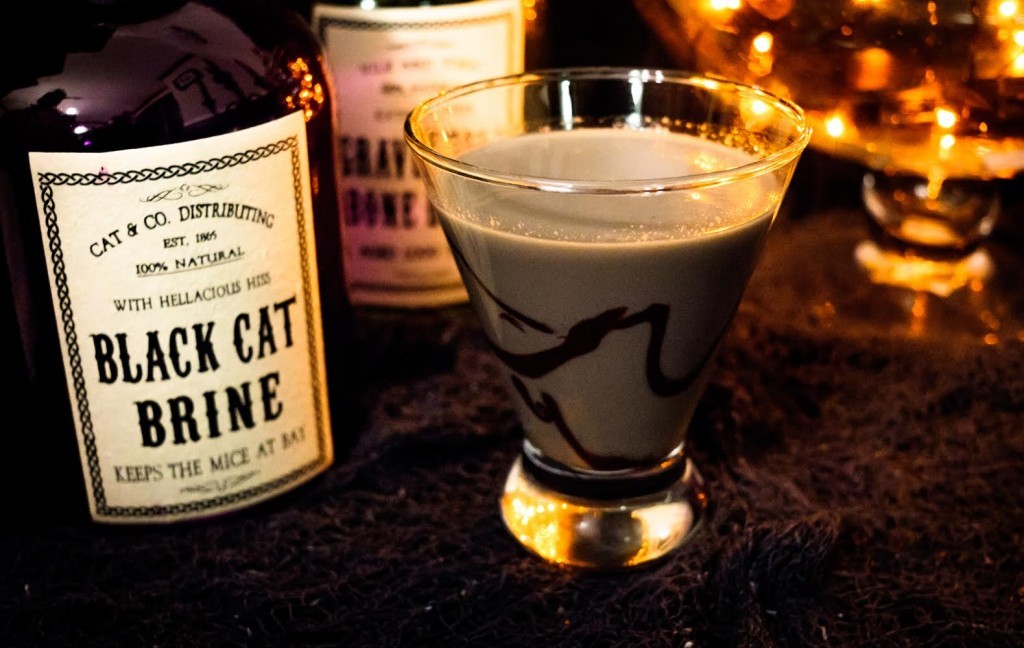 For a non-alcoholic drink, we're mixing up a Shirley Tendril. Pour an ounce of grenadine into a tall glass. Fill the rest of the glass with lemon lime soda. Put two or three drops of blue food coloring into the drink, from about a foot above the glass. This will give you the awesome tendril effect.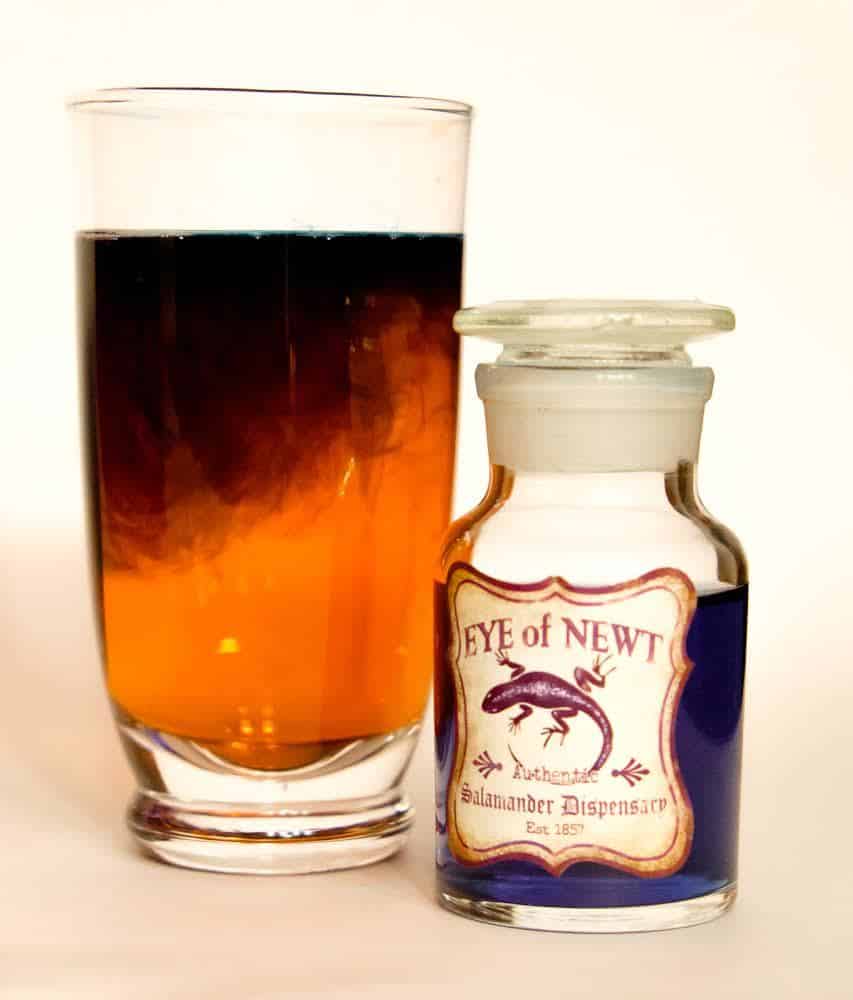 For the kids, we've got a Green Spider. Put 2-3 drops of green food coloring into a tall glass. Pour cream soda into your glass, leaving about an inch at the top. Top with a scoop of vanilla ice cream and accessorize with a marshmallow skull lollipop.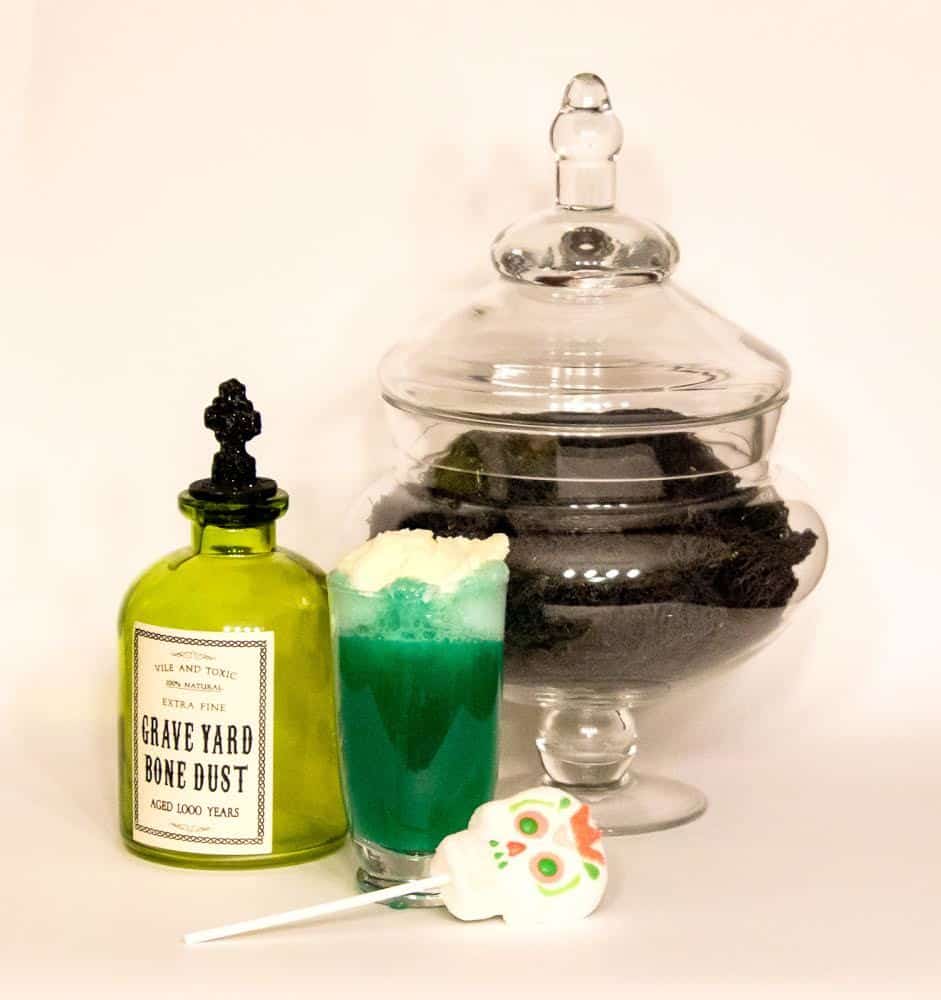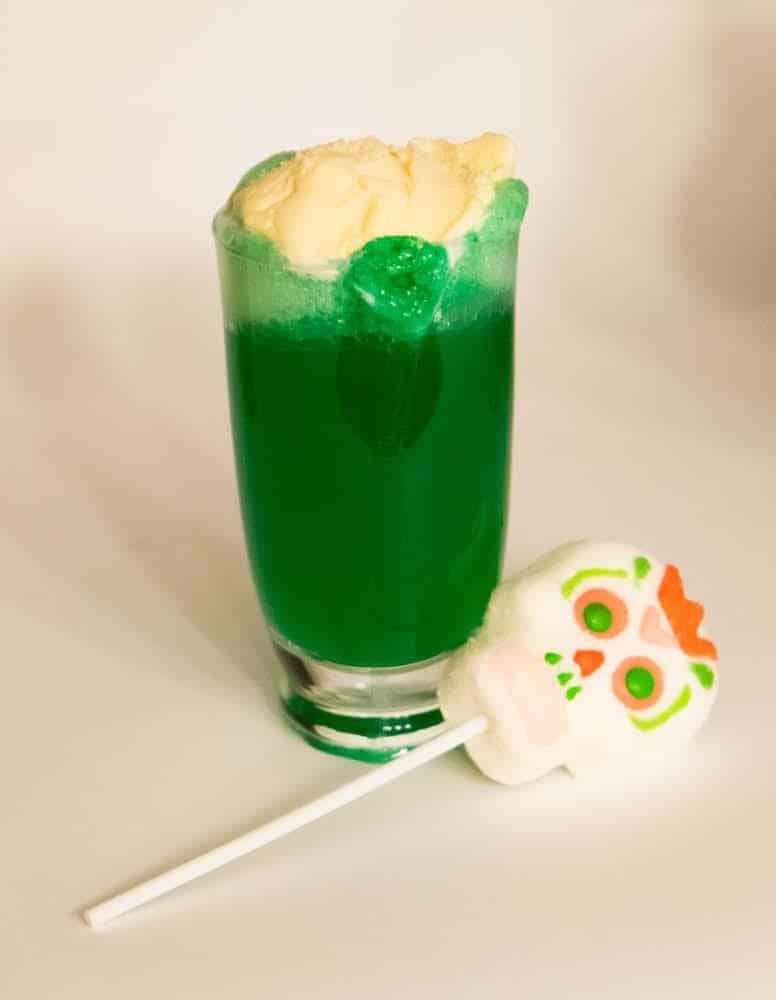 If you don't feel like a mixed drink, try a bottled assortment, including Spiced Apple Brew, Butterscotch Beer, and Pumpkin Spice Tonic (available in stores). There's no shortage of Halloween treats!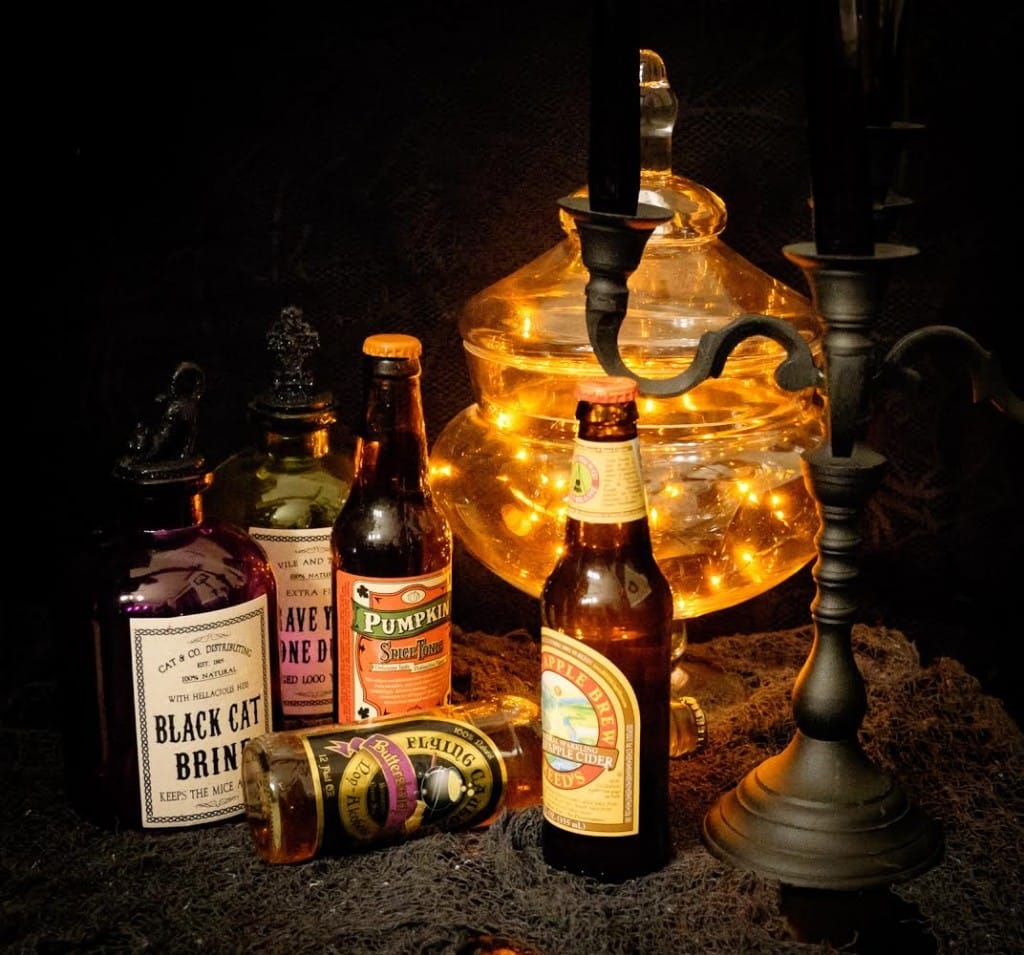 World Market has teamed up with FOX for the release of The Book of Life. It's based on the cultural celebration of "Dia de los Muertos" (a day of remembering the memories of lost loved ones). It stars the voices of Channing Tatum, Zoe Saldana, Diego Luna, Danny Trejo, Cheech Marin, and is directed by Jorge Gutierrez (El Tigre, Mad TV) and is produced by Guillermo Del Toro (Puss in Boots, Kung Fu Panda, Pan's Labyrinth).
The Book of Life is an animated movie of a Romeo and Juliet-inspired love story set during a Day of the Dead celebration: Manolo (Diego) is a young matador who wants to shed the expectations of his family to follow his dreams of being a musician and his best friend, Joaquin (Channing), is the successful pride of the town. They compete for the heart of Maria (Zoe). In order to win Maria's heart and save her life, Manolo must face his greatest fears and follow his heart to rewrite his destiny. It is in theaters October 17.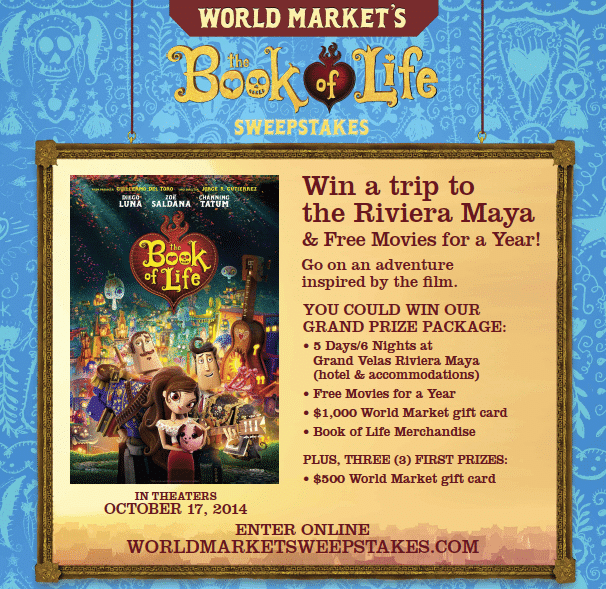 You know that World Market always offers a fantastic sweepstakes! To help celebrate The Book of Life, World Market is offering you the chance to win a trip to the Riviera Maya and free movies for a year!! Just look at what you could win!!
Grand Prize Package:

5 Days/6Nights at Grand Velas Riviera Maya (hotel & accommodations)
Free Movies for a year
$1,000 World Market gift card
Book of Life Merchandise

Plus, three (3) first prizes: $500 World Market gift card
Sweepstakes ends October 24th, 2014
Enter online at worldmarketsweepstakes.com!!