It's time for another round of Craft Lightning and I am so excited to see all of the Halloween crafts that can be made in 15 minutes or less! For those who don't know, Craft Lightning is a crafting challenge to make something in under 15 minutes, but that doesn't need to include drying time (something I make use of regularly!). I am a huge unapologetic Harry Potter fan and as I was cleaning my kids' playroom, I found an abandoned baby doll that gave me the idea to make a Harry Potter Mandrake DIY.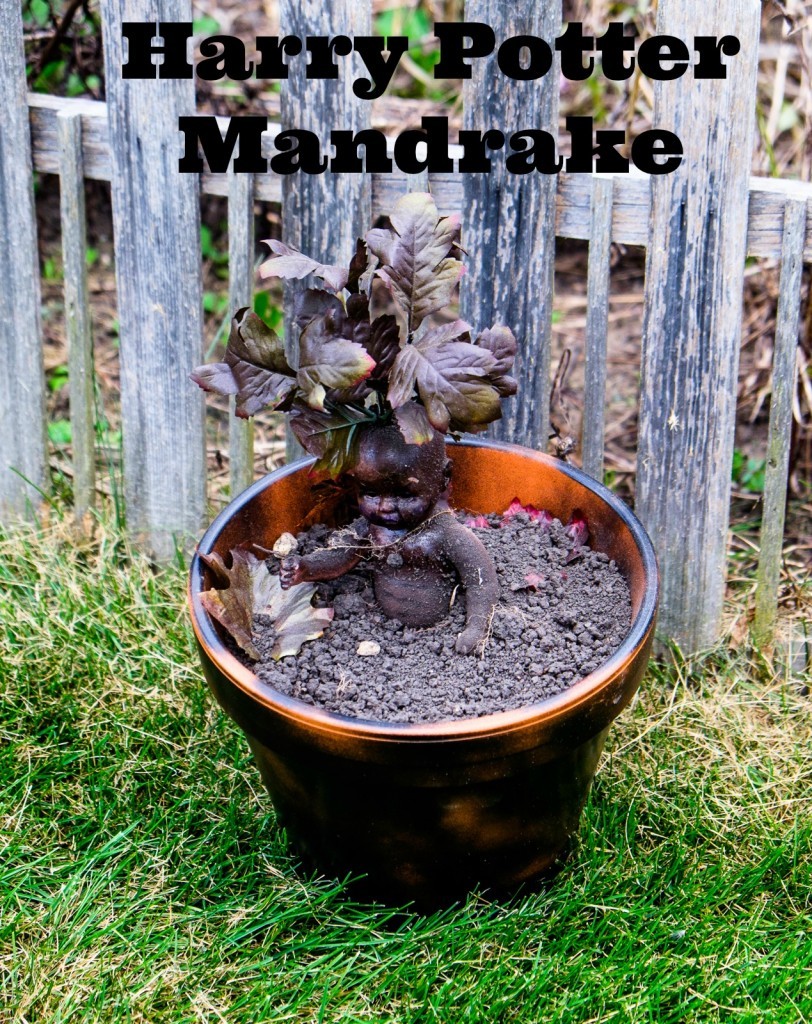 If you're unfamiliar with mandrakes, here are a couple of pictures of mandrakes from the Harry Potter movies. They feature mostly in the second book/movie but also exist in the fantasy genre as a whole.
**This post contains affiliate links**
For this mandrake craft, you will need:
Start by spray painting your pot. You don't want to completely paint it. Just do enough to make it look old, used, and dirty.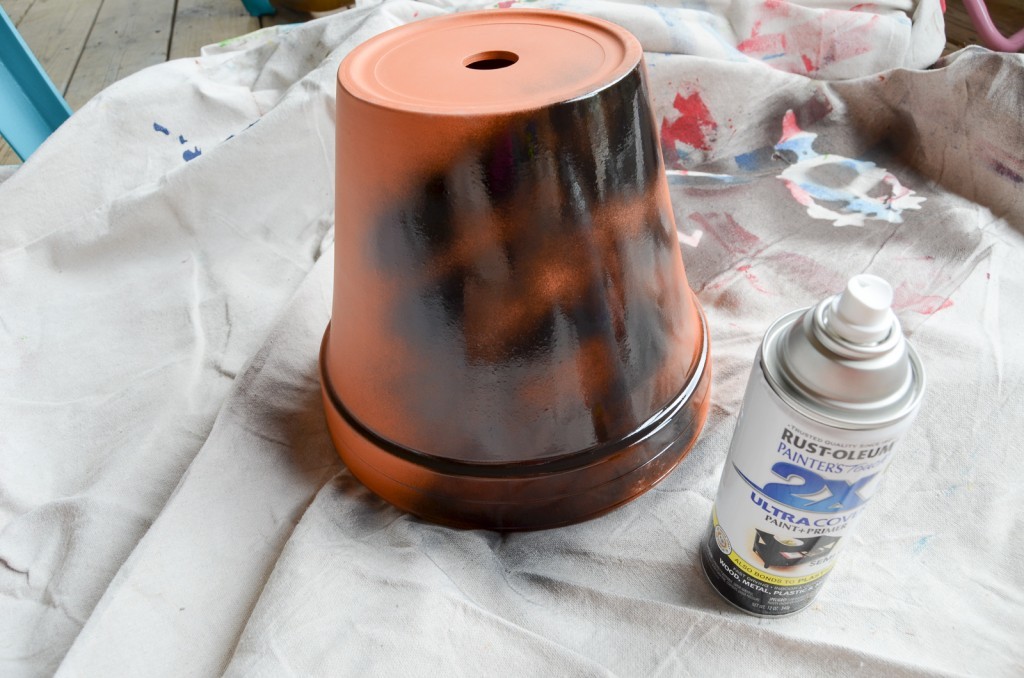 Spray paint your doll and leaves. With everything, leave a bit of color peeking through in places.
When the doll is dry, cut a small slice in the top of its head. Stick the leaves with stems in. If the stem doesn't feel secure, add a bit of glue. I also added a few scribbles with a black sharpie to try to take away more of the "cute" look. I'm just going to quickly point out that this entire craft is based on a fantasy character–this is the only craft or article I put up in the history of this blog that I got hate mail for and it was an absolute doozy that resulted from a major brand sharing my mandrake at the wrong time of year and without context.
Fill your pot with dirt and any extra leaves. Plant your mandrake.
When your mandrake has matured, it's time to harvest for use in your next potion.
I hope you enjoyed this Harry Potter Mandrake DIY! For more Harry Potter fun, check out this Deathly Hallows Mirror.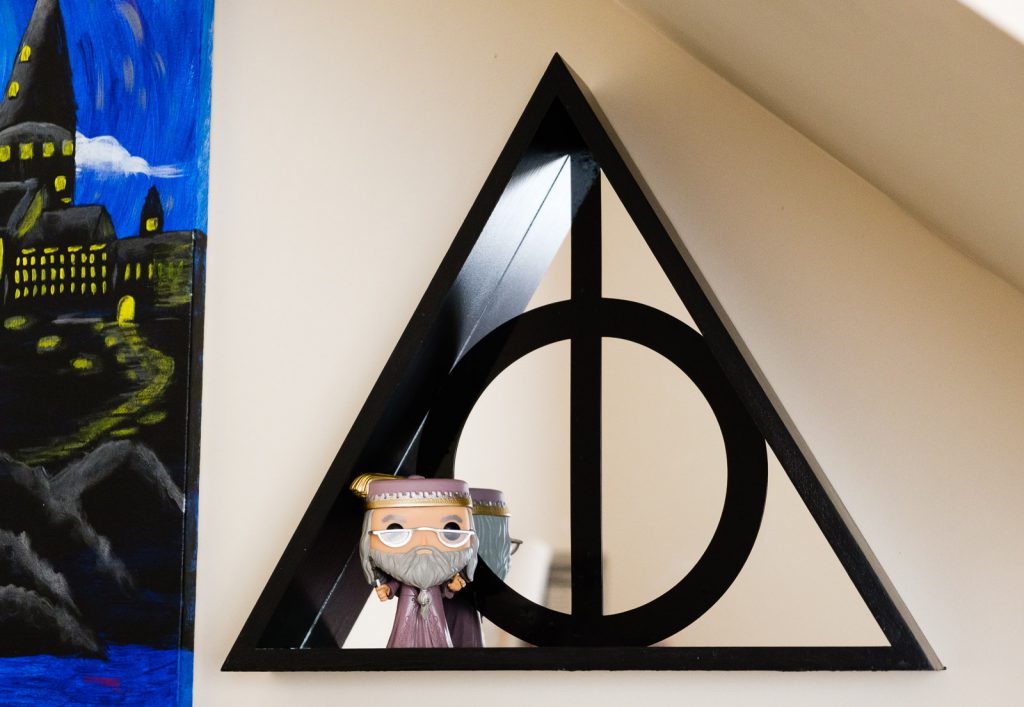 And plan to visit the Harry Potter Studios in London–it's a can't miss experience.