If you don't know yet, fall is my favorite season. I love everything about it. I love the cooling temperatures, the trees changing colors, and the smell of spice in the air. I especially love cozy family evenings with a hearty meal. I'm sharing our version of a spiced lentil and rice dish called mujadara that is perfect for those dark and cozy fall evenings.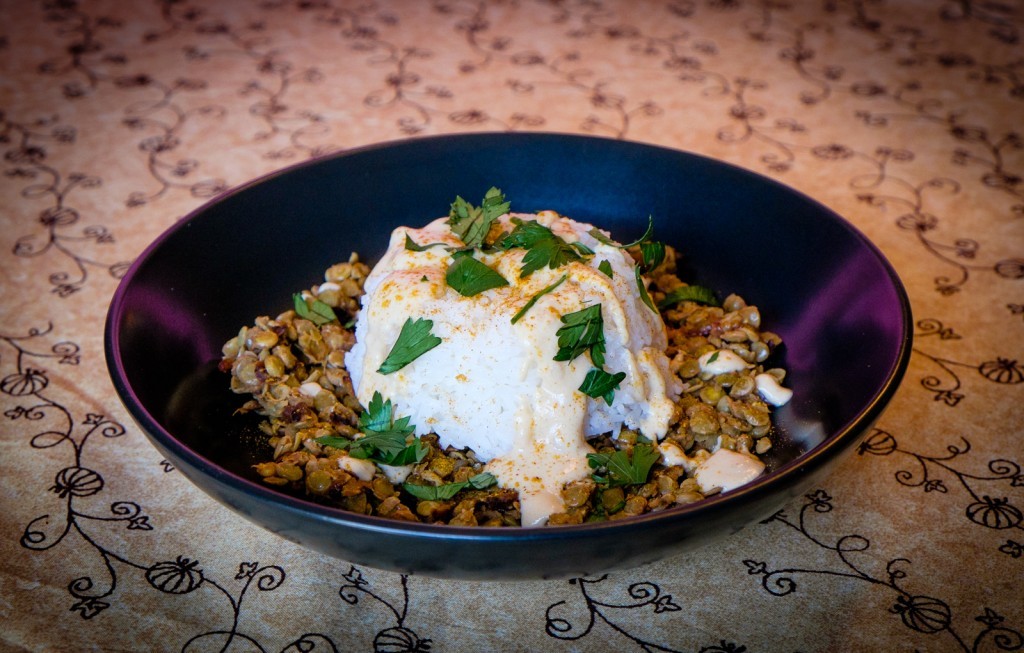 Every time we cook a dish with international flair, we head to World Market. Right now, they're featuring an awesome line-up of fall food and drink, so it was the obvious place to turn to for this dish. You will need:
1 cup lentils
3/4 cup jasmine rice
3 large onions
1 tsp ground cinnamon
1 tsp ground coriander
1 tsp ground cumin
2 oz tahini
2 oz lemon juice
handful fresh parsley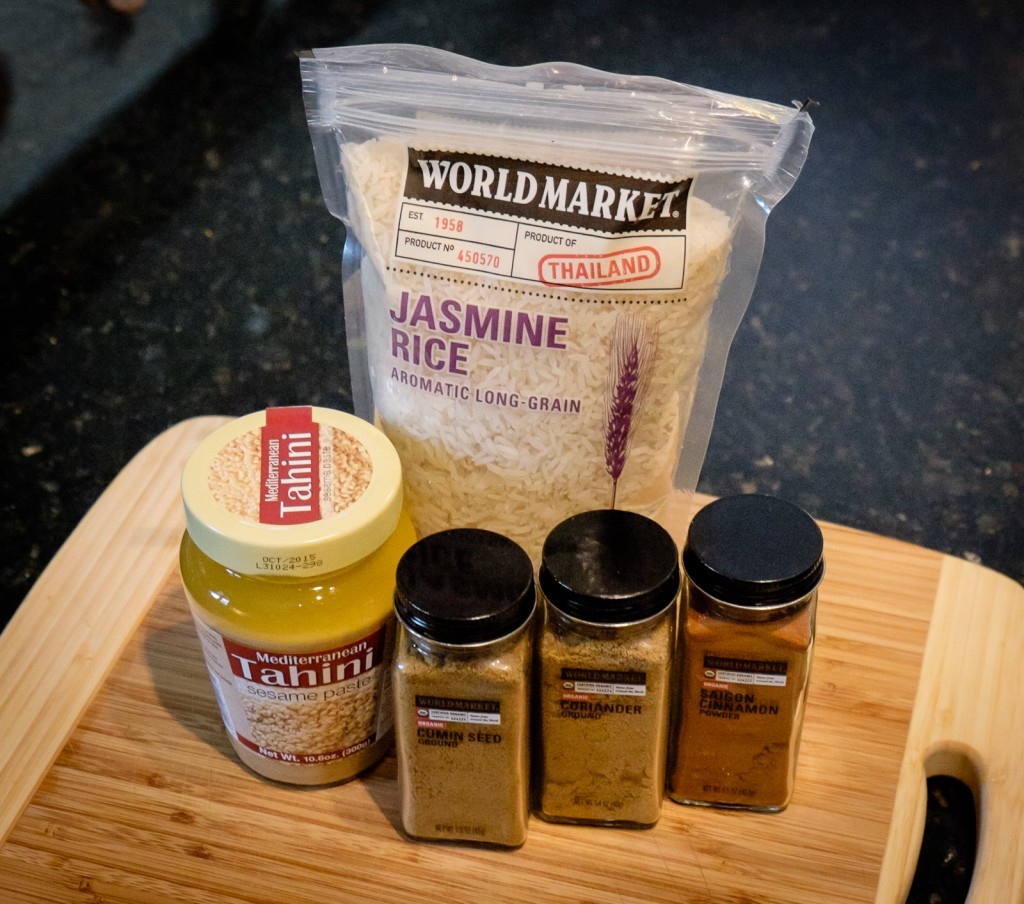 Mix the tahini and lemon juice in a small bowl. Set aside.
Cook the rice according to the package directions. We use a rice cooker, but you can use stovetop if you prefer. We are a salt-free house, but if you're not, add a couple pinches of salt to the rice before you cook it. Err on the side of a slightly wetter rice.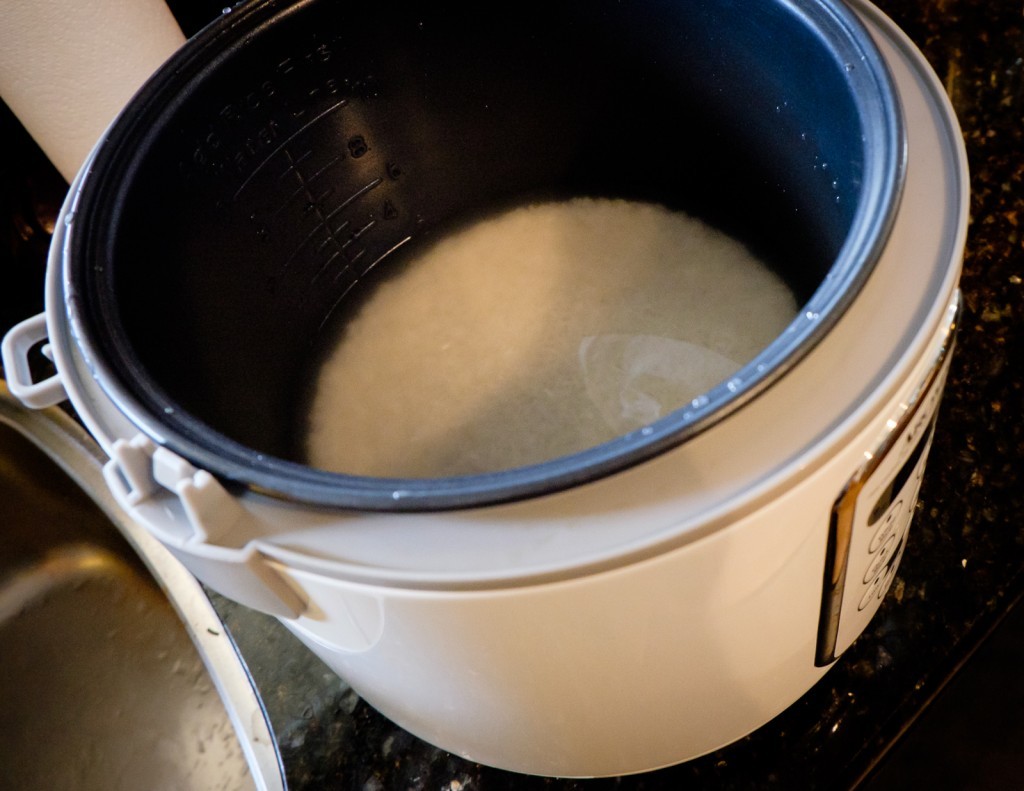 Put the lentils into a pot and cover with plenty of water. Bring to the boil and simmer for about 25 minutes, until the lentils are firm but tender.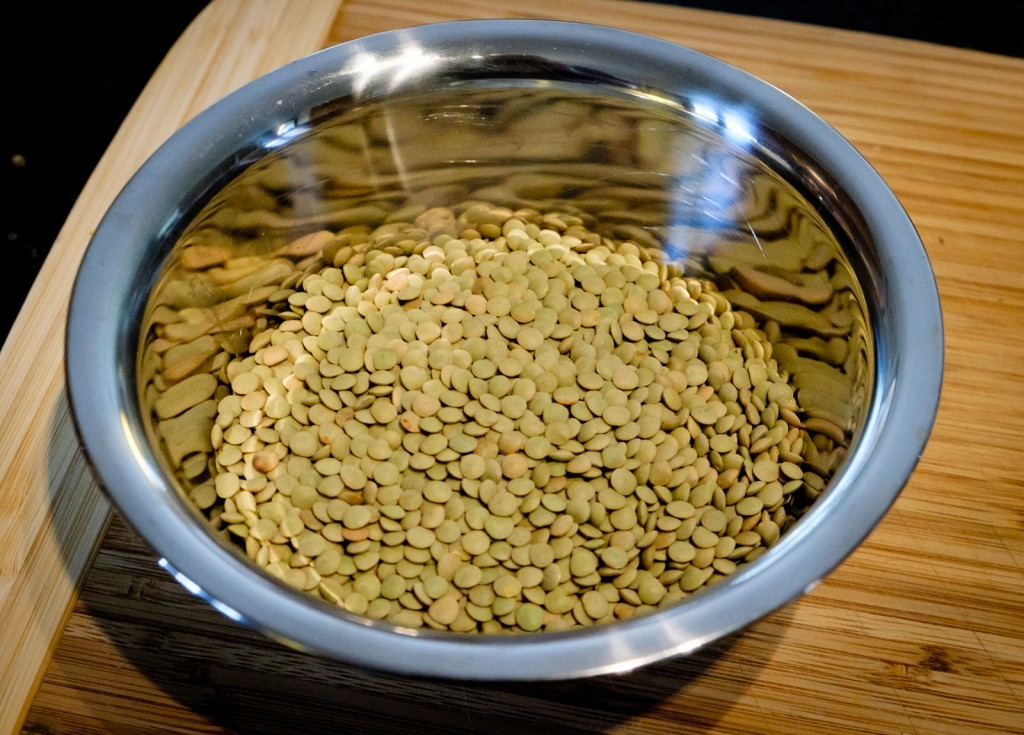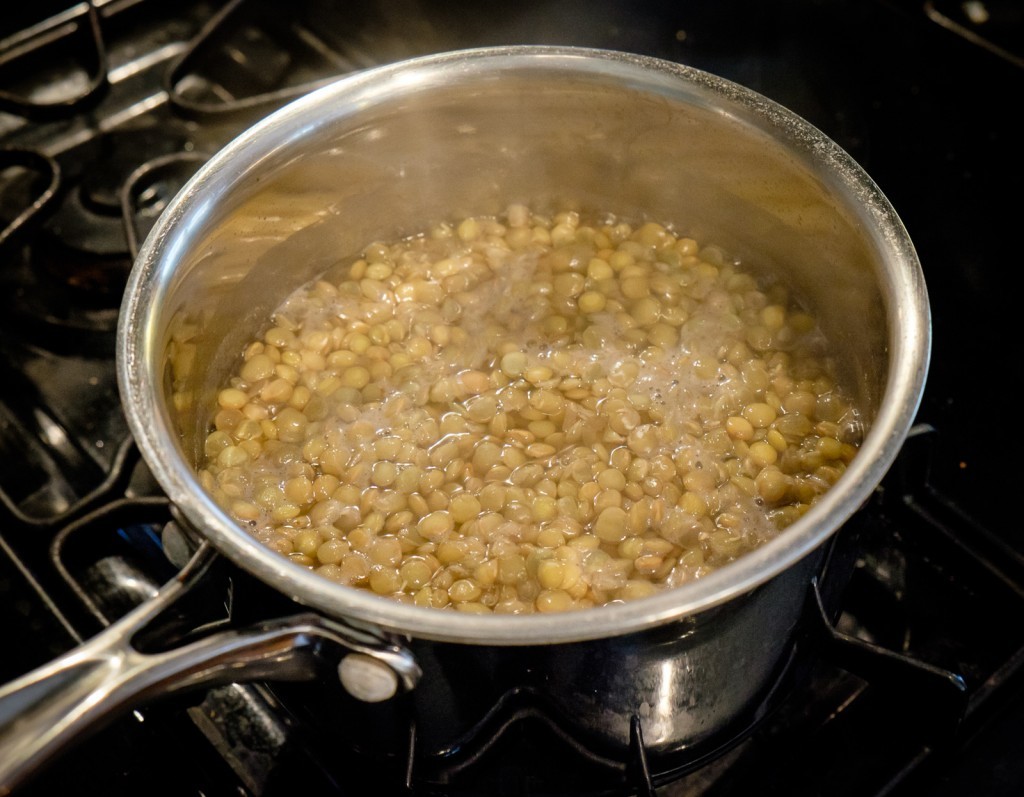 Drain the lentils.
While the lentils and rice are cooking, slice the onions finely. Fry with a couple tablespoons of vegetable oil over medium heat.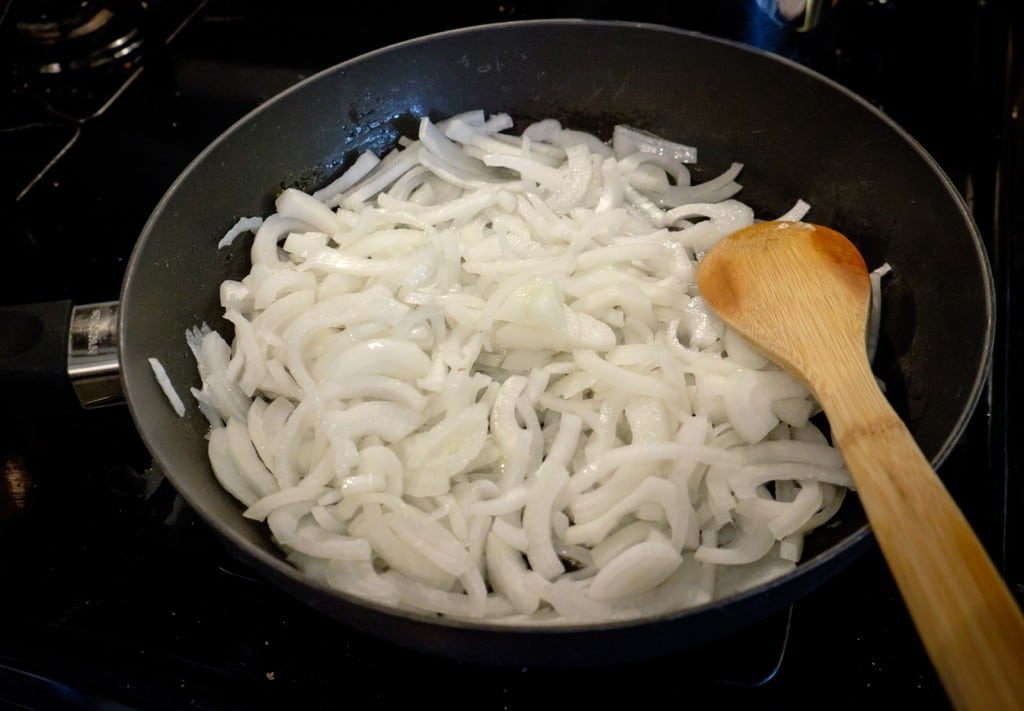 Keep going…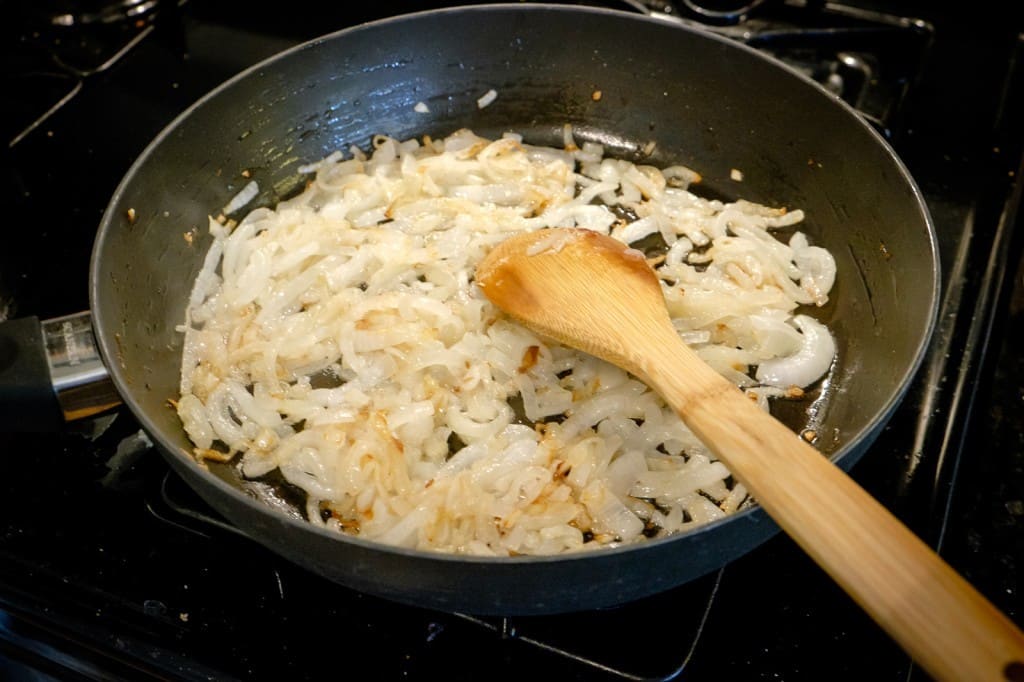 Now they're ready. You want to stop cooking them just short of burning.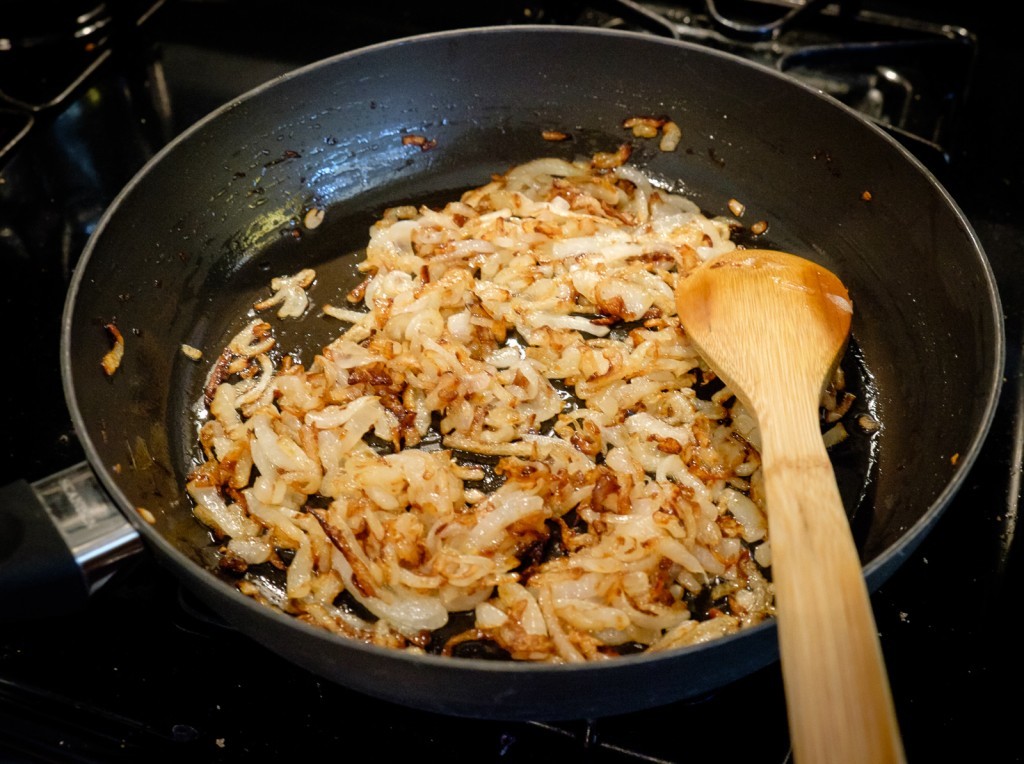 Mix the spices together and add to the onions. Fry for a minute, until the spices are incorporated.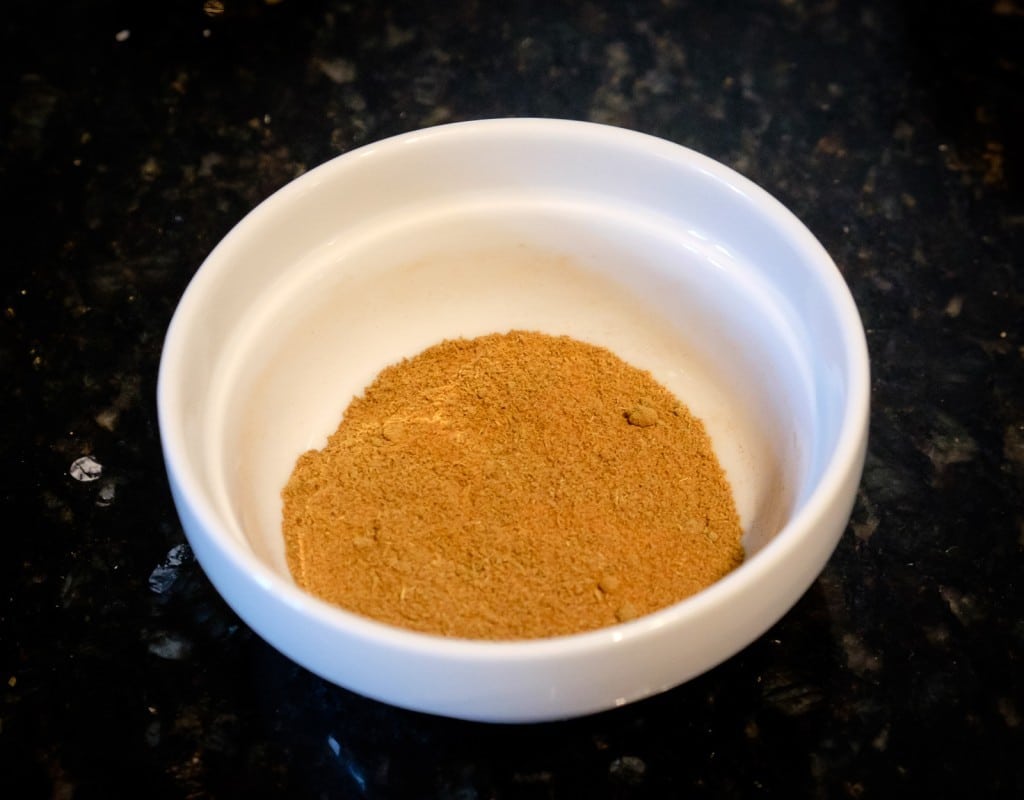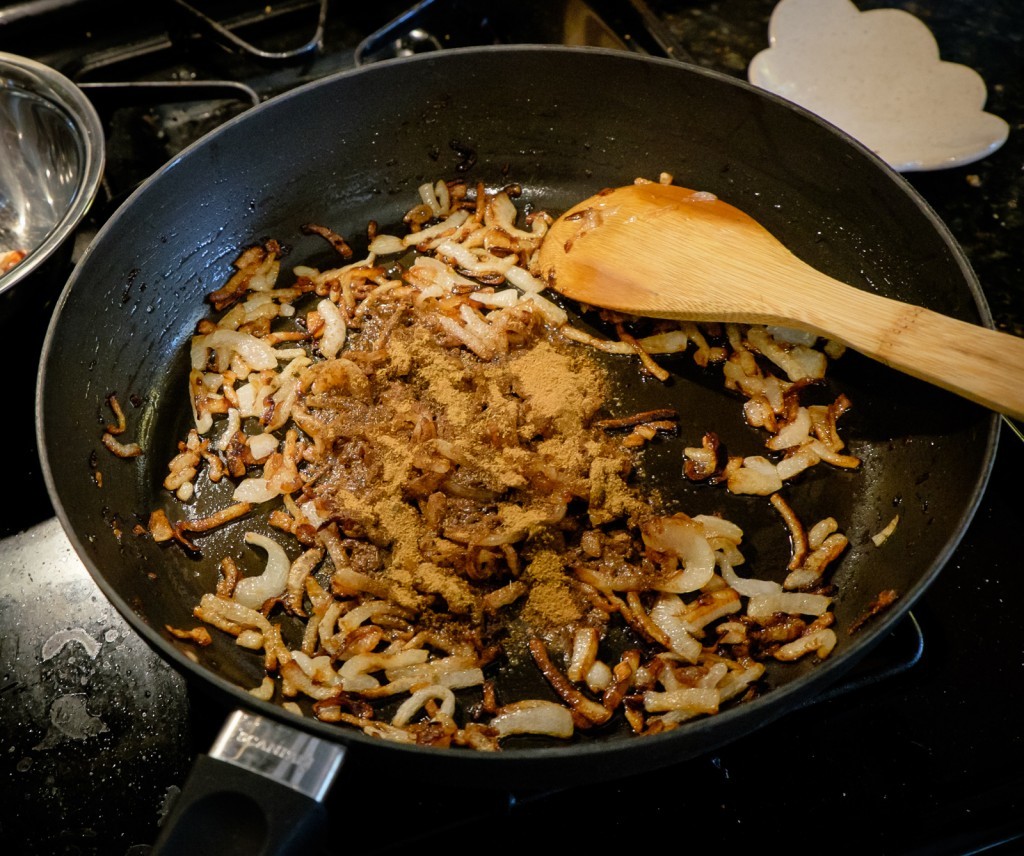 Add the lentils and mix everything together until it's totally combined.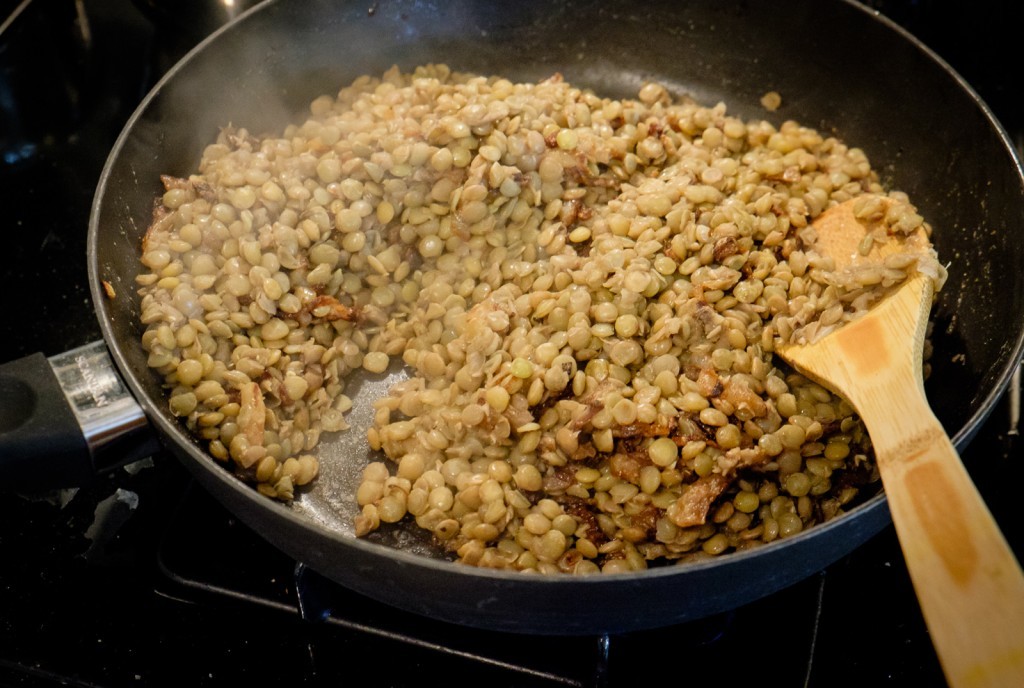 You're ready to plate! Put the lentil and onion mixture on a dish. Top with a scoop of rice. Drizzle some of the tahini and lemon juice mixture on top. Shake a little paprika or sumac on the rice. Top with some chopped parsley.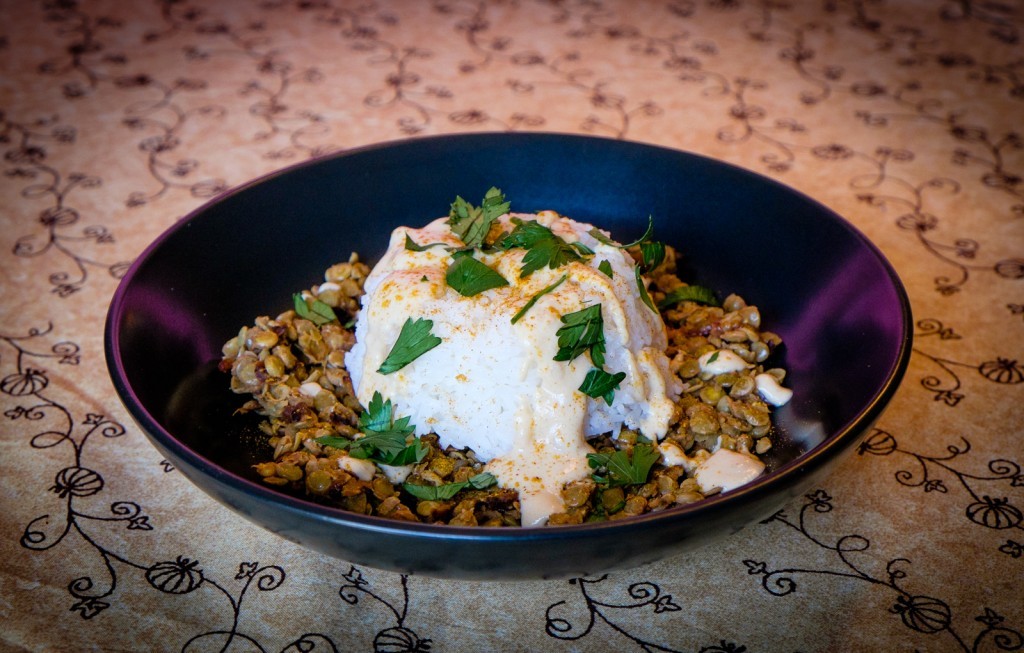 I hope you enjoy this hearty fall meal! Make sure you check out the plethora of fall harvest inspiration that World Market has to offer!