Hellooooo comfort food dessert!! Can we talk about the pure yumminess of this spiced pear berry crumble, please? I loooove baked desserts and this one is so easy to put together. It's such a great ending to any sort of meal–make it for the holidays, a potluck, or a treat for a normal weeknight. Just make it–it's worth it, I promise!!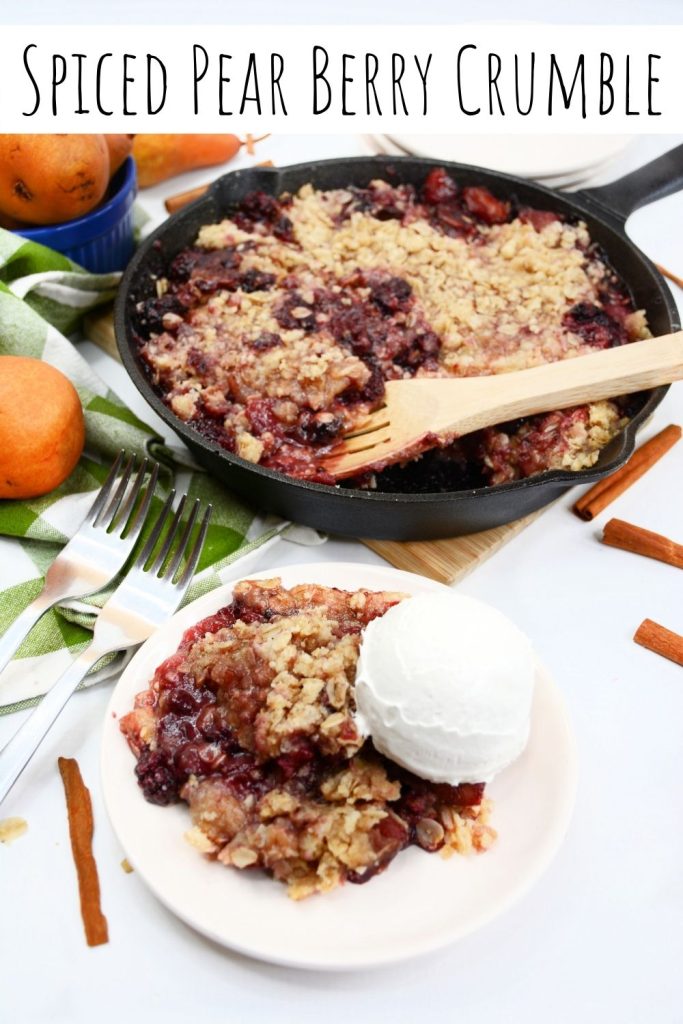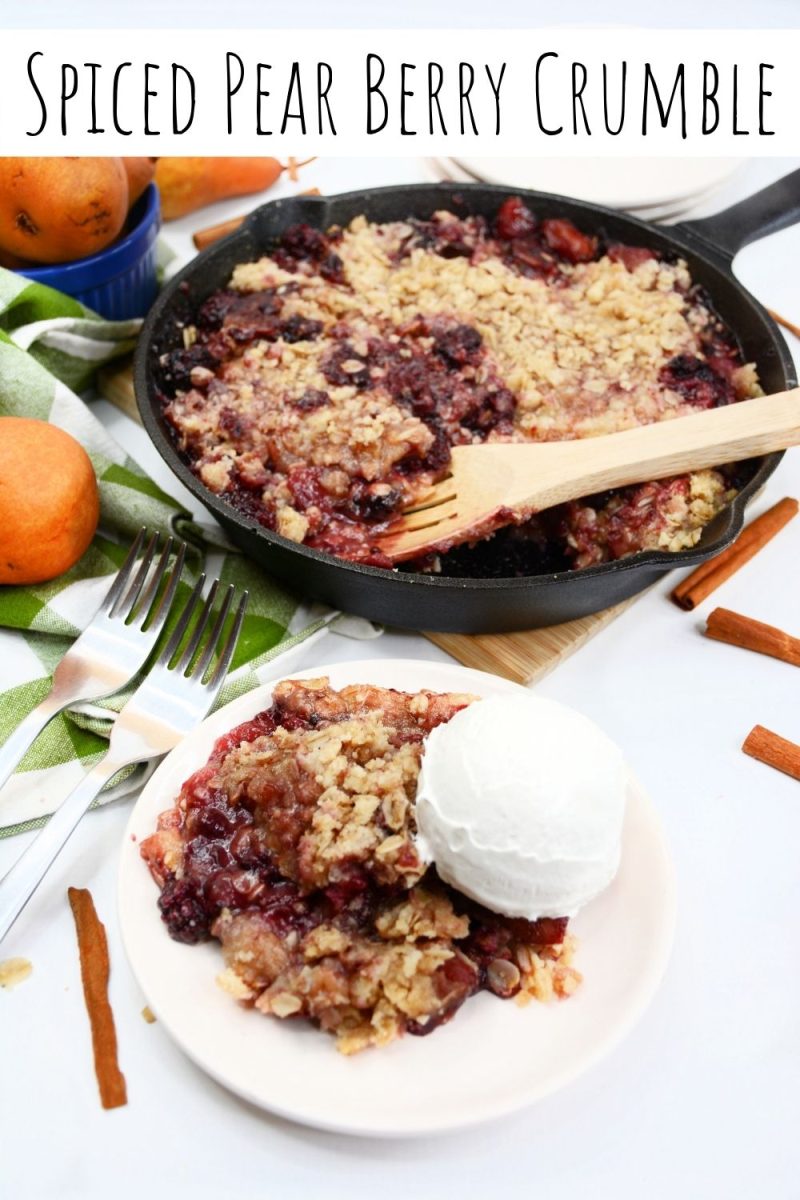 Ingredients:
Fruit Mixture:
4 medium pears, chopped
2 cups blackberries
2 tsp lemon juice
½ peach spiced chutney
¼ cup brown sugar
1 tsp cinnamon
1 tsp nutmeg
½ tsp ginger
¼ cup sugar
1 tbsp cornstarch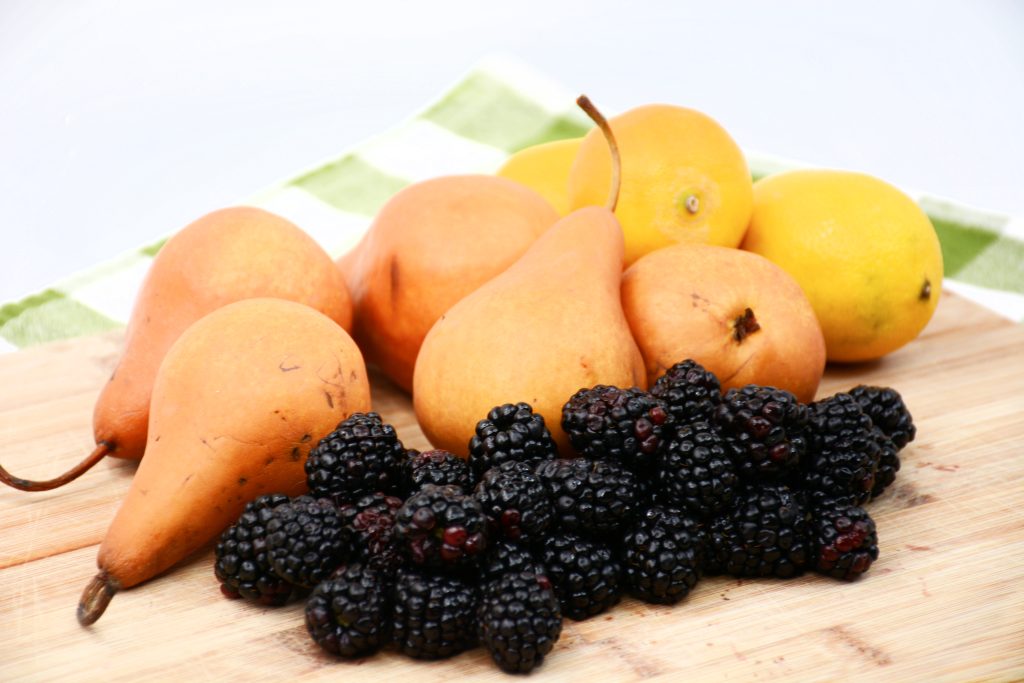 Crumble:
1 ½ cups flour
1 cup cold unsweetened butter cut into small slices
1 brown sugar
1 ½ cups oats
½ cup sugar
1 tsp cinnamon
1 tsp nutmeg
1 tsp ginger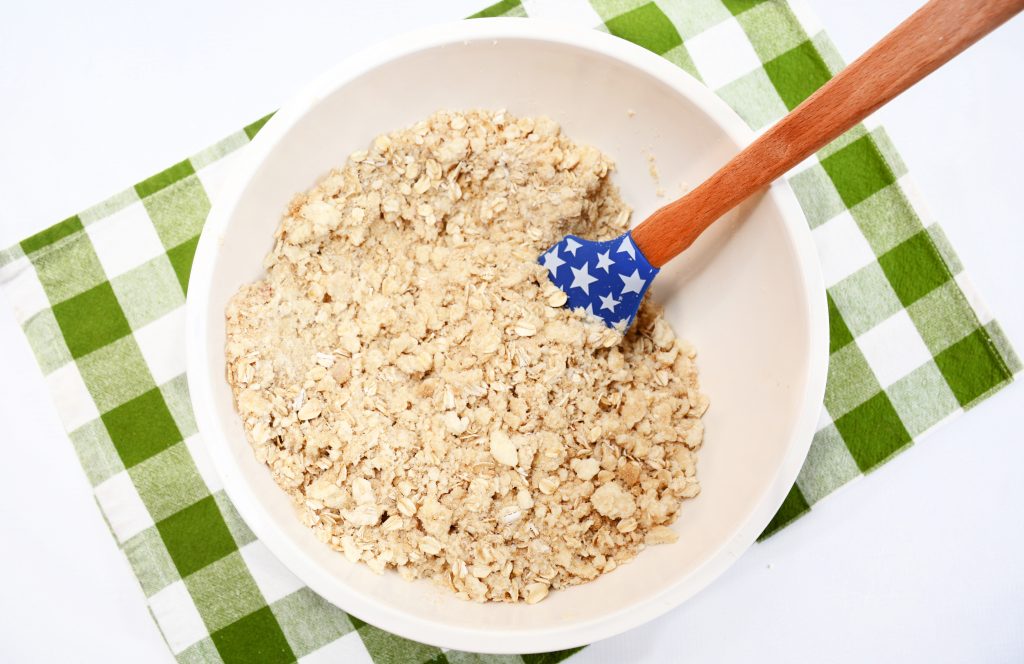 Yield: 4-5 servings
Prep Time: 15 min
Bake Time: 30 min
Total Time: 45 min
Directions:
Preheat oven to 350 degrees Fahrenheit.
In a large pot add your fruit mixture ingredients. Cook on medium to high heat for 15 minutes. Stir often to fully combine. Set to the side to thicken while you prepare the crumble.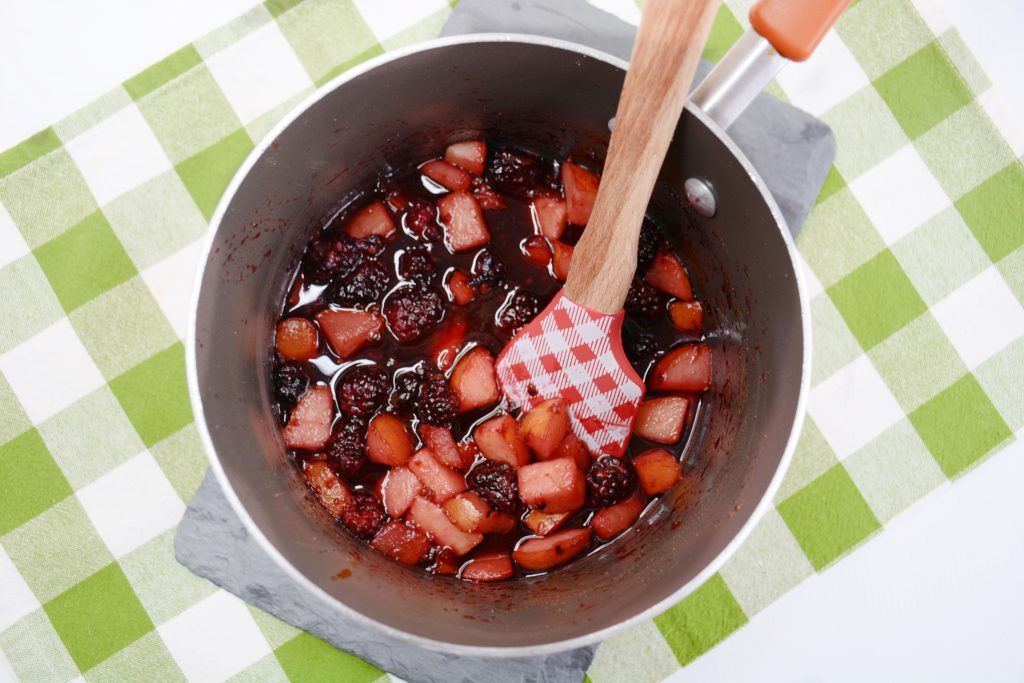 In a large bowl add your flour and cold butter slices. Using a blender (or a pastry blender–just make sure the mixture isn't too smooth), mix the butter into the flour until it resembles crumbles. Add the sugars, oats and spices and mix until combined.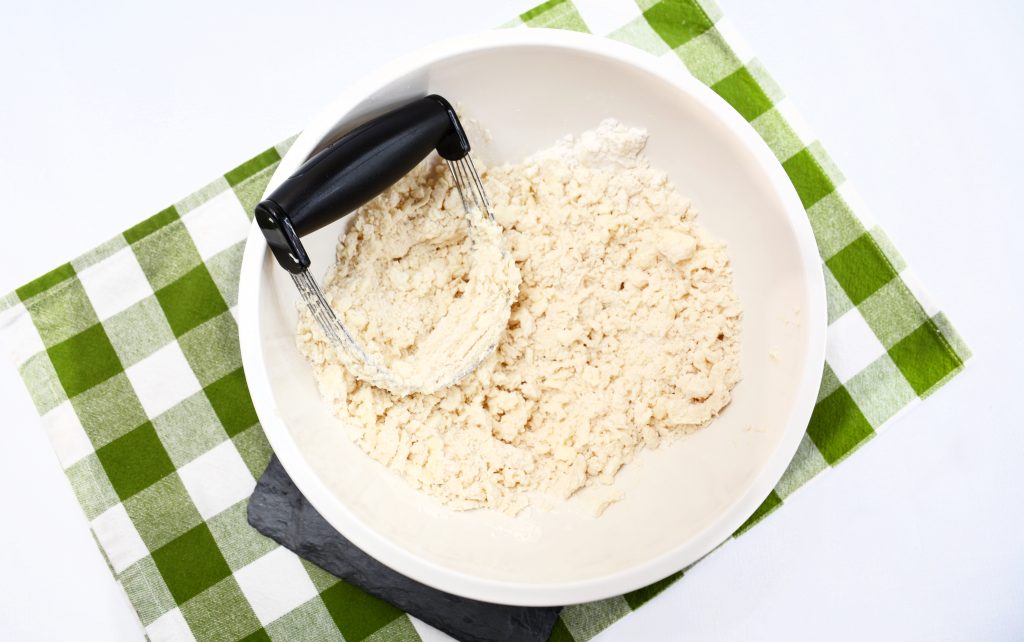 Spray your cast iron with a non stick baking spray. (Obviously I'm not going to tell you to buy a cast iron pan if you don't have one, but they are super nice to have on hand. If you don't have a cast iron for this, use what you have and adjust your cooking time.) Pour the fruit mixture into your pan.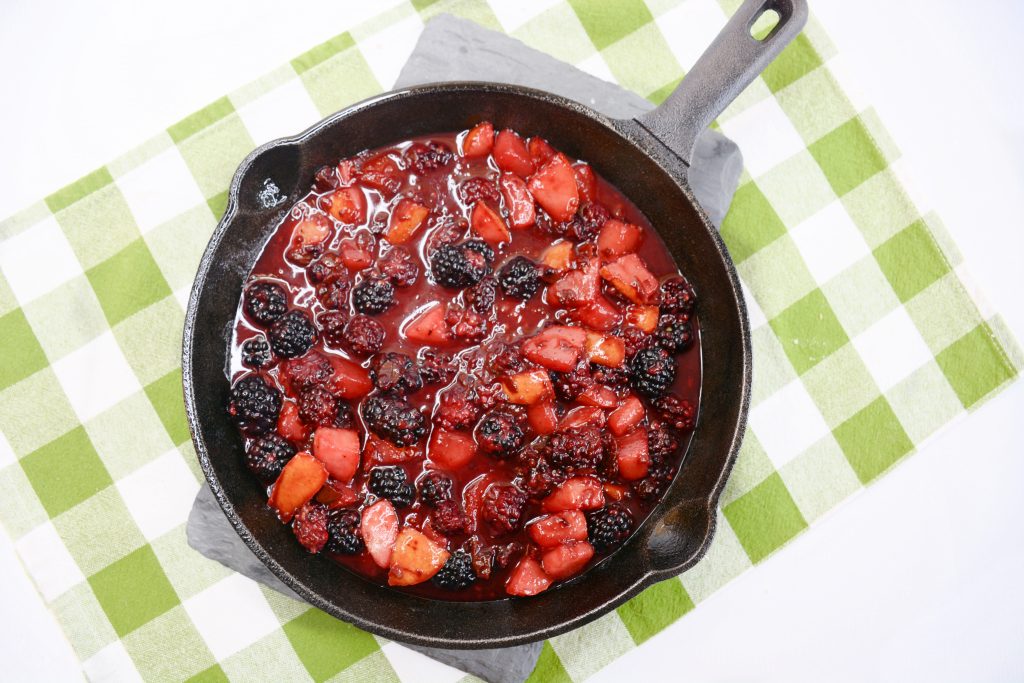 Sprinkle the oat crumble evenly over the fruit mixture.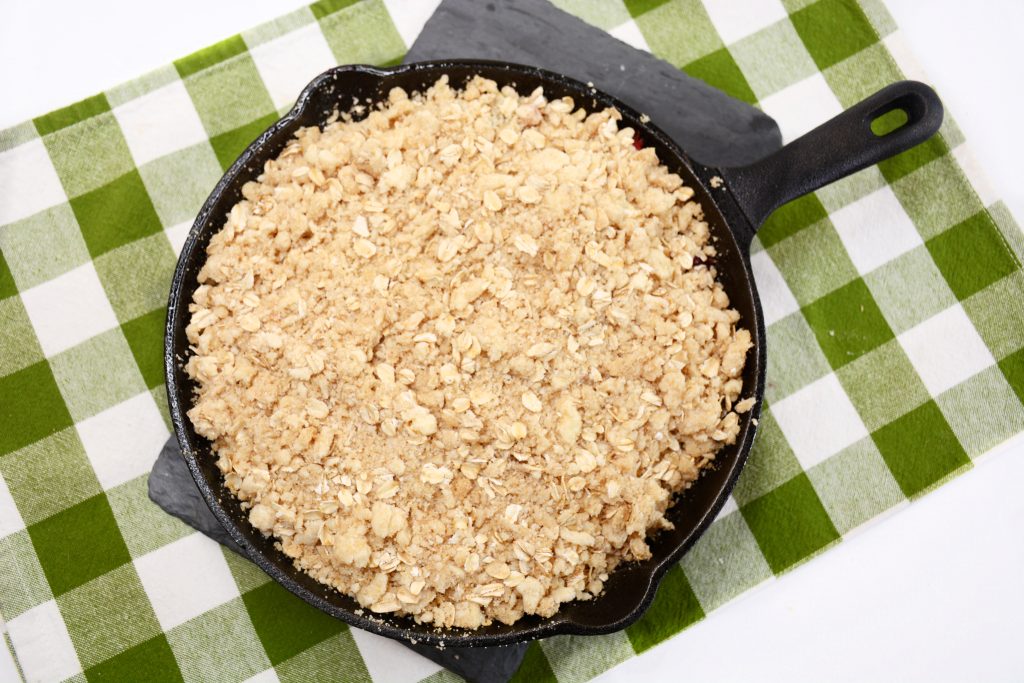 Bake for 30 minutes.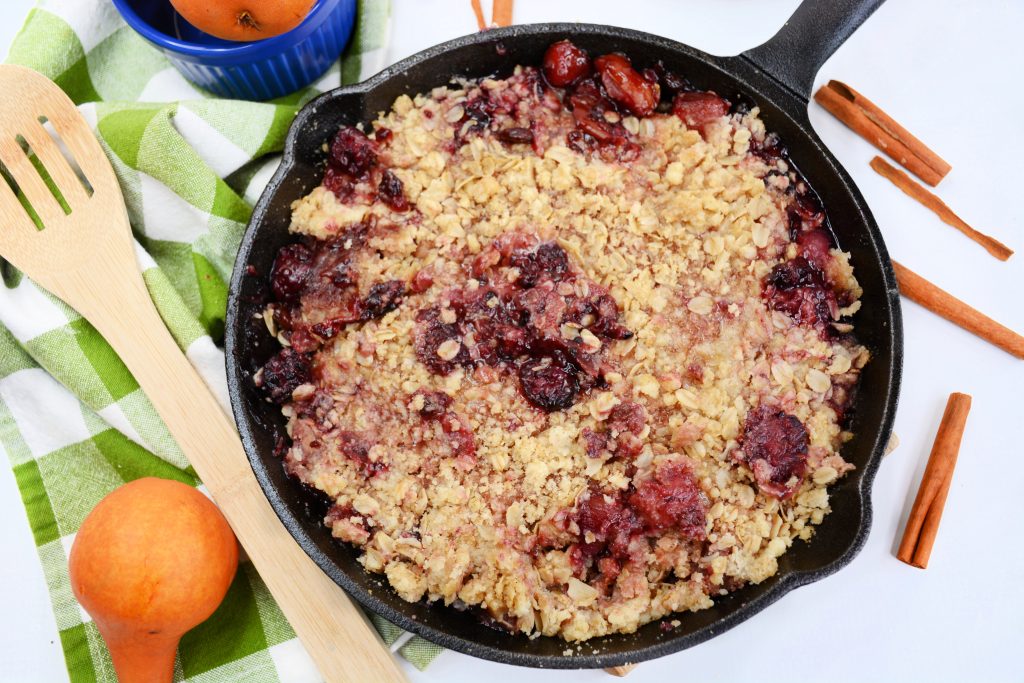 This dessert is sure to be a hit. Scoop out a serving (and I won't judge you for how big it is!) and add a scoop of ice cream on the side. Or don't. I like it as it is, personally. However you eat it, this spiced pear berry crumble will be a family favorite!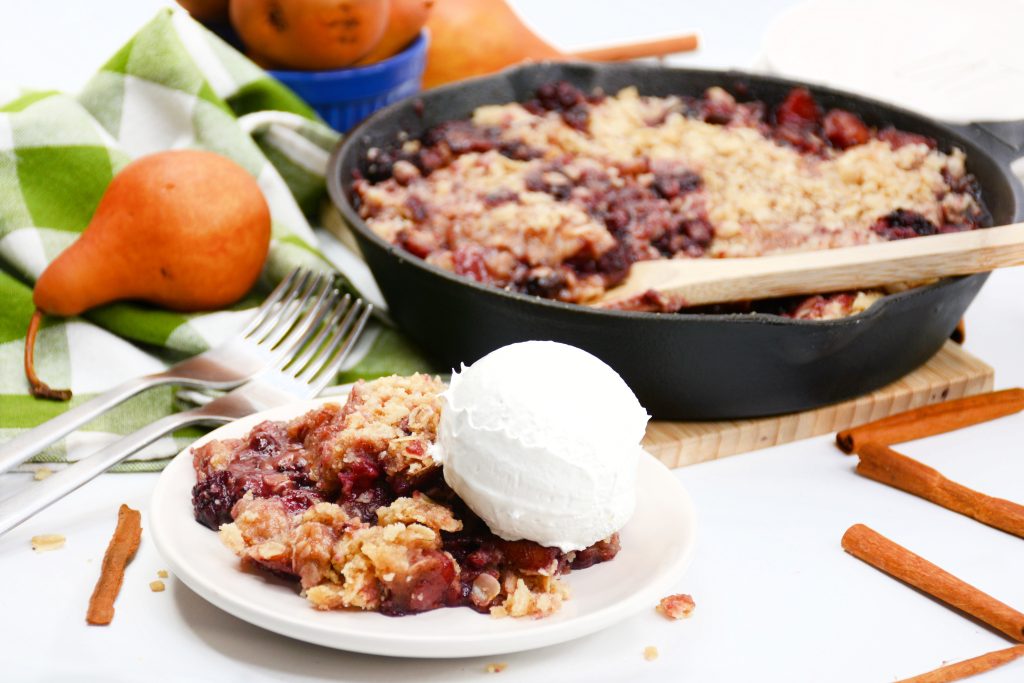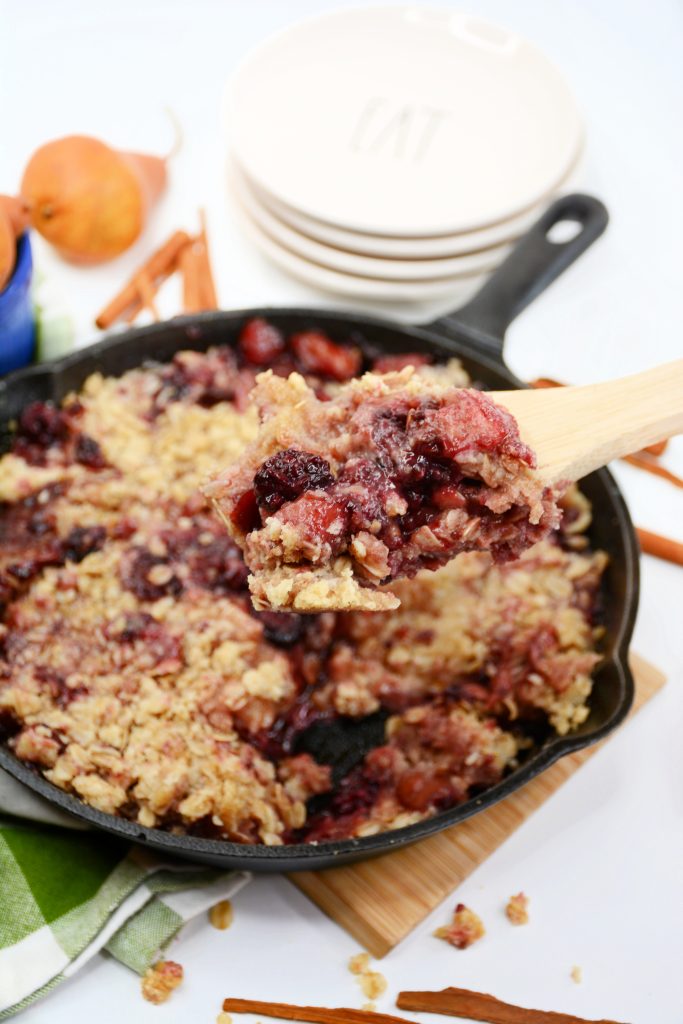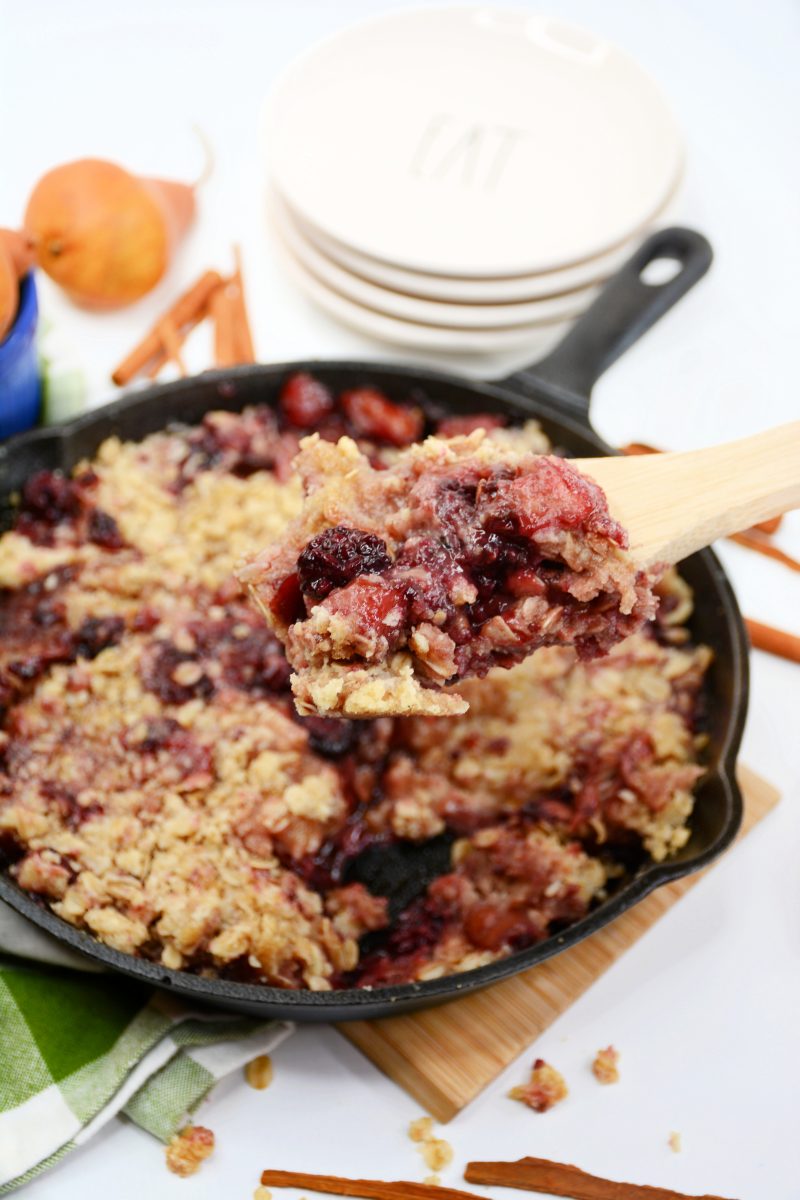 Want a full on comfort food meal? Bangers and Mash with Onion Cider Gravy will keep you happy!