I have become such a dessert junkie in the past few years, especially if I'm eating out. To be honest, I enjoy making desserts at home more than our actual meals. And I didn't realize it until recently, but certain dessert foods are comfort foods to me. It's hard to find good cheesecake in New Zealand, so it's something we need to make ourselves. Churros are another comfort treat and while they can be found here, they aren't super common. It was only a matter of time before we attempted to put two of our favourite desserts together! These Easy Churro Cheesecake Bars will have your entire family asking for them on a regular basis.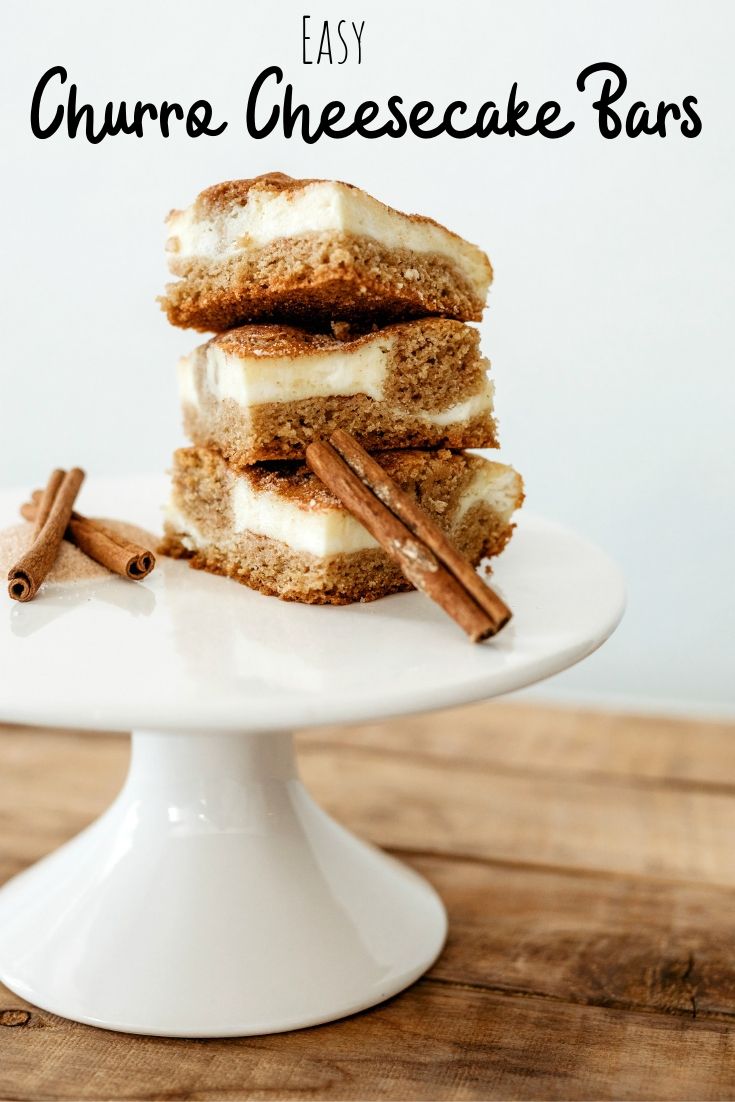 Easy Churro Cheesecake Bars Ingredients:
Cheesecake Layer:
2 8oz blocks cream cheese
1/2 cup granulated sugar
2 eggs
1tsp vanilla extract
Churro Layer:
2 1/4 cups all purpose flour
1 tsp salt
1/2 tsp baking soda
3/4 cup melted butter (unsalted)
1 cup granulated sugar
1/2 cup brown sugar
2 eggs
1 tsp vanilla extract
1 1/2 tsp ground cinnamon
Cinnamon Sugar:
2 tbsp granulated sugar
1 tsp cinnamon
Instructions:
Preheat oven to 350 degrees F
Grease a 9×13 pan.
Cheesecake Layer:
Prepare cheesecake mixture by mixing together cream cheese and 1/2 cup sugar. Beat until fluffy.
Add in eggs and vanilla. Mix until combined. Set aside.
Churro Dough Layer:
Mix together flour, baking soda, cinnamon, and salt in a bowl.
In a different bowl, beat butter, sugar, and brown sugar until fluffy.
Add in eggs and vanilla into dough mixture until combined.
Add in flour mixture to dough mixture and mix just until combined.
Spread 2/3 of dough mixture into pan. Sprinkle with half of the cinnamon sugar mixture.
Pour cheesecake mixture over top.
Add remaining dough to the top by breaking it into small pieces on top of the cheesecake layer.
Sprinkle with the rest of the cinnamon sugar.
Bake for 30-40 minutes or until edges are set and center is slightly jiggly.
Cool completely. Store in refrigerator.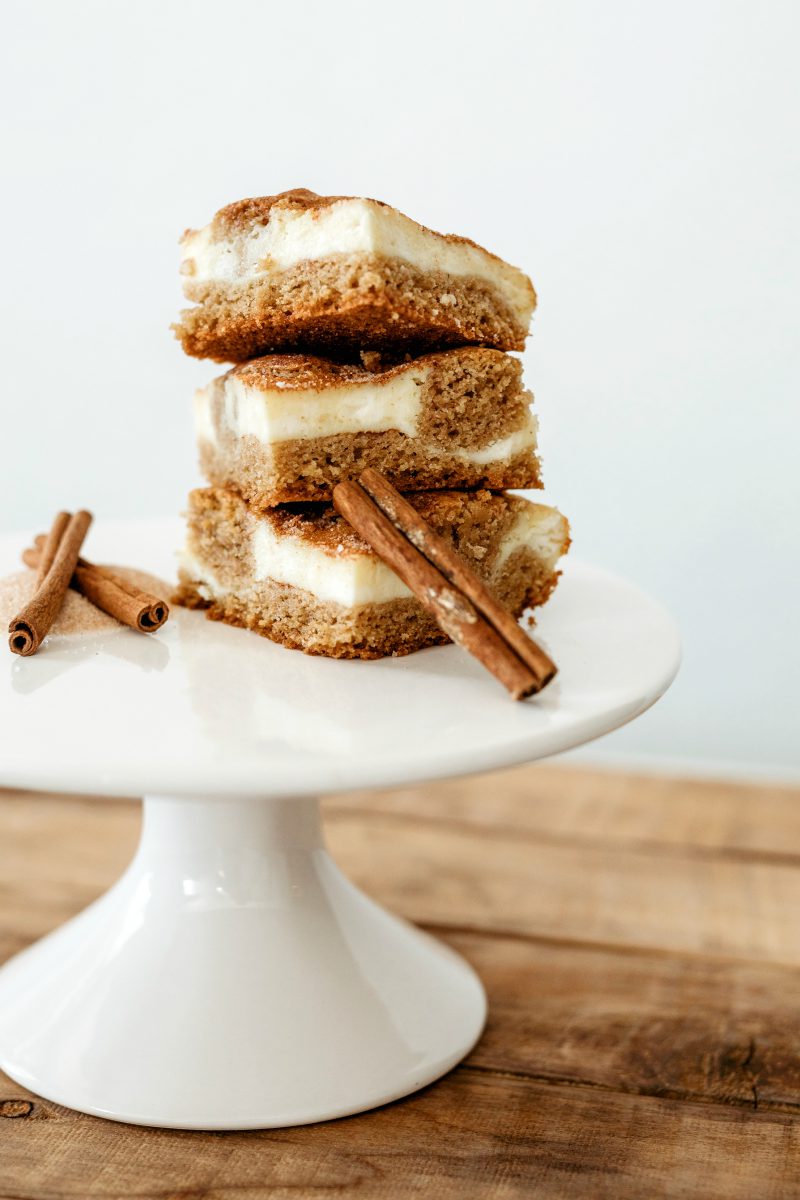 Prep Time: 30 minutes
Cook Time 30-40 minutes
Servings: 20 pieces
Looking for an easy meal to go with your dessert? Try this bangers and mash or linguine with spinach and shrimp.