Alice was unexpectedly diagnosed as coeliac a few years ago and I'm not afraid to say that we all struggled a bit with the adjustment to gluten free eating. New Zealand didn't have a ton of gluten free options and she was really missing out on treats. When Alice was researching what the options were in the States for our move back, she was thrilled to discover the existence of gluten free Oreos. These gluten free fall 7 layer bars were a lot of fun for us to make together and I was thrilled to see her so happy at the ability to have fun food again.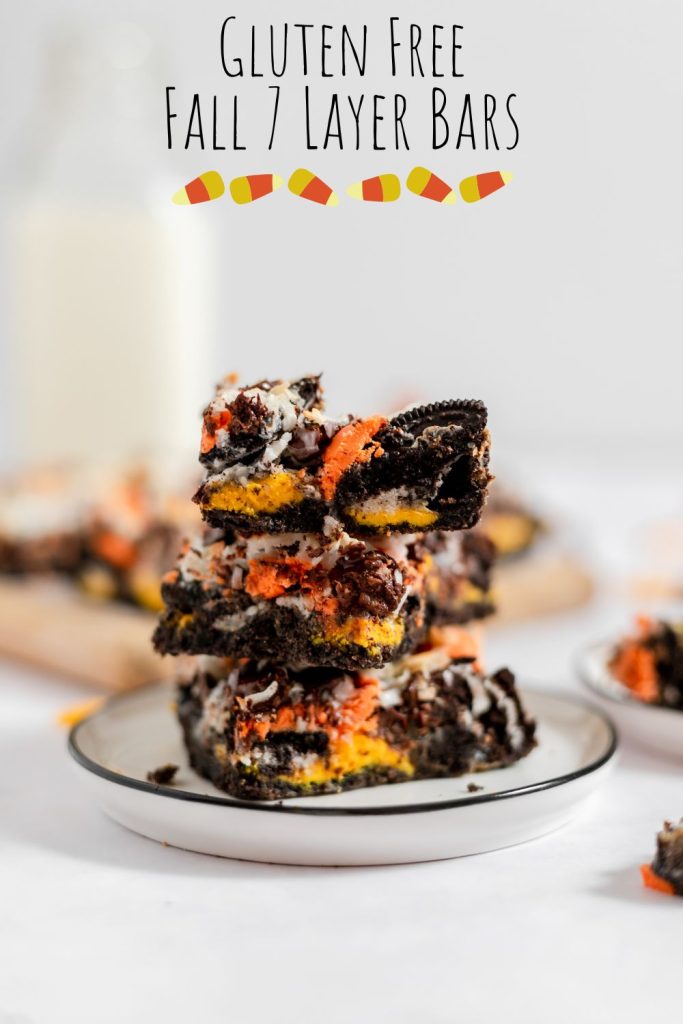 Ingredients:
28 Oreos (1 gluten-free pacakge)

¼ cup butter, melted

½ cup yellow candy melts

½ cup orange candy melts

½ cup chocolate chips

½ cup shredded, sweetened coconut

½ can (6 oz.) sweetened condensed milk
Prep time: 10 minutes
Cook Time: 30 minutes
Servings: 12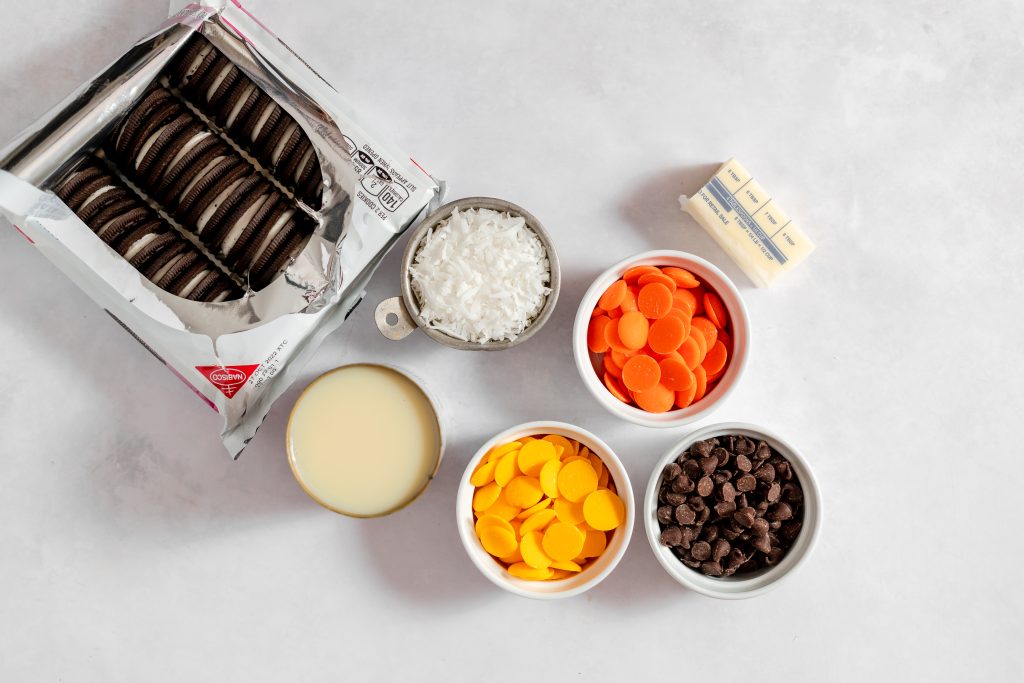 Instructions:
Preheat oven to 350º.
Line an 8×8 inch baking pan with parchment paper, and set aside.
Blend half of the oreos into crumbs.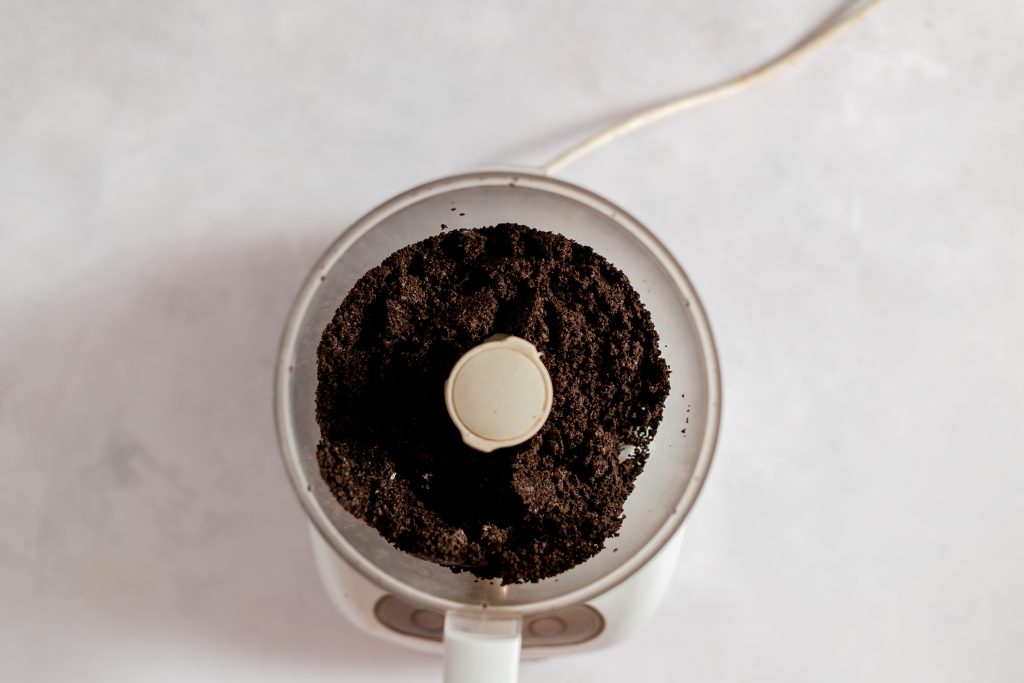 Mix with melted butter, and press into bottom of prepared pan.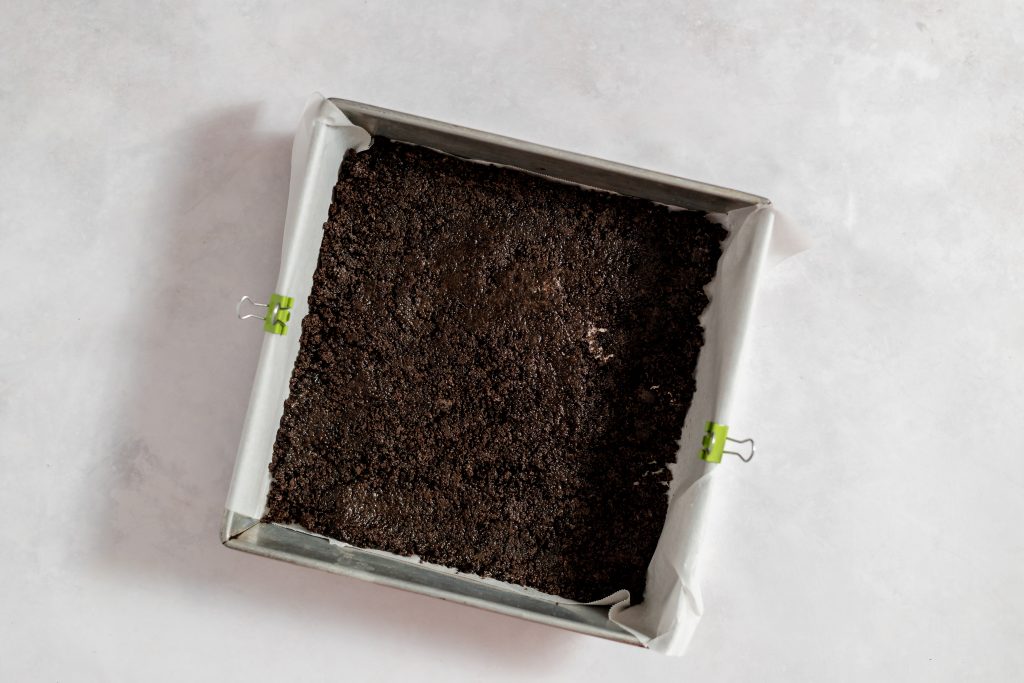 Sprinkle with yellow candy melts.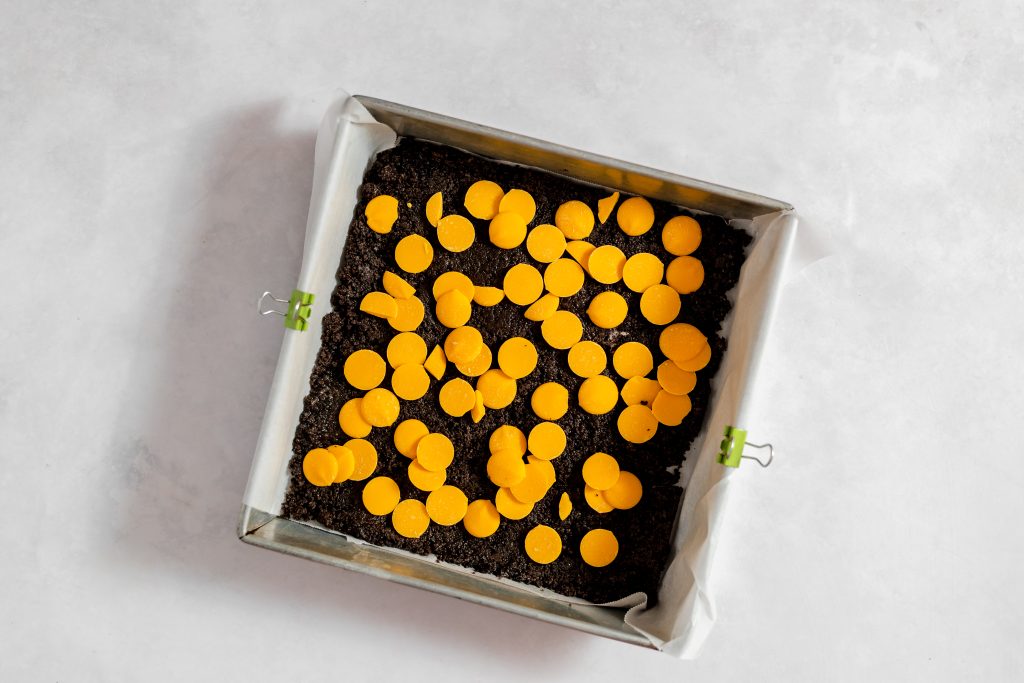 Break remaining Oreos into pieces and sprinkle over candy melts.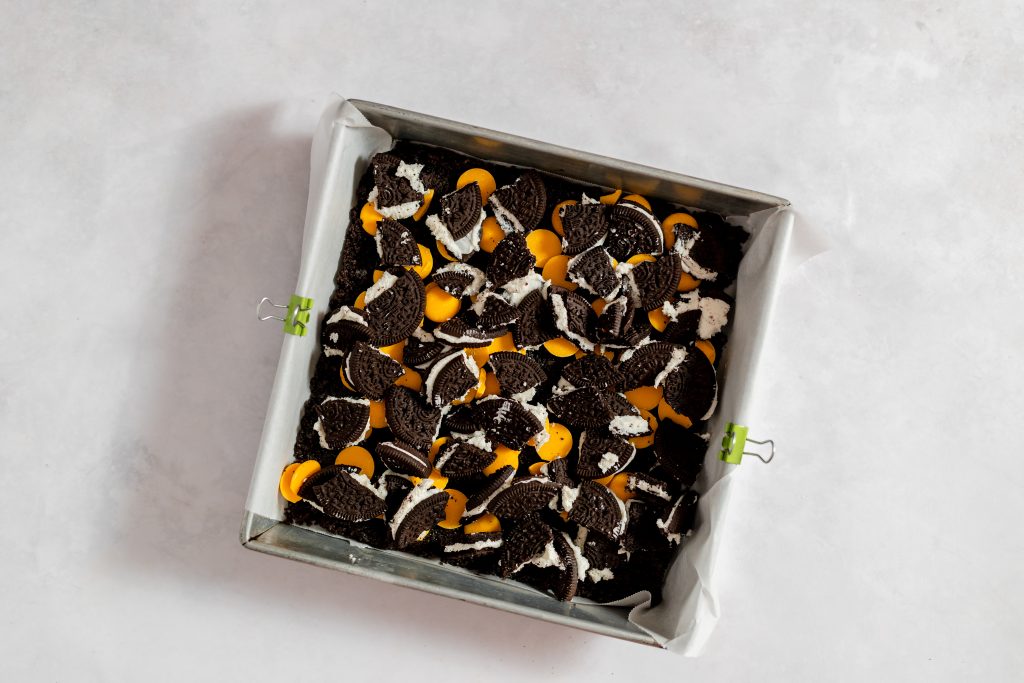 Sprinkle with orange candy melts, chocolate chips, and coconut (you can obviously skip the coconut if you're not a fan!).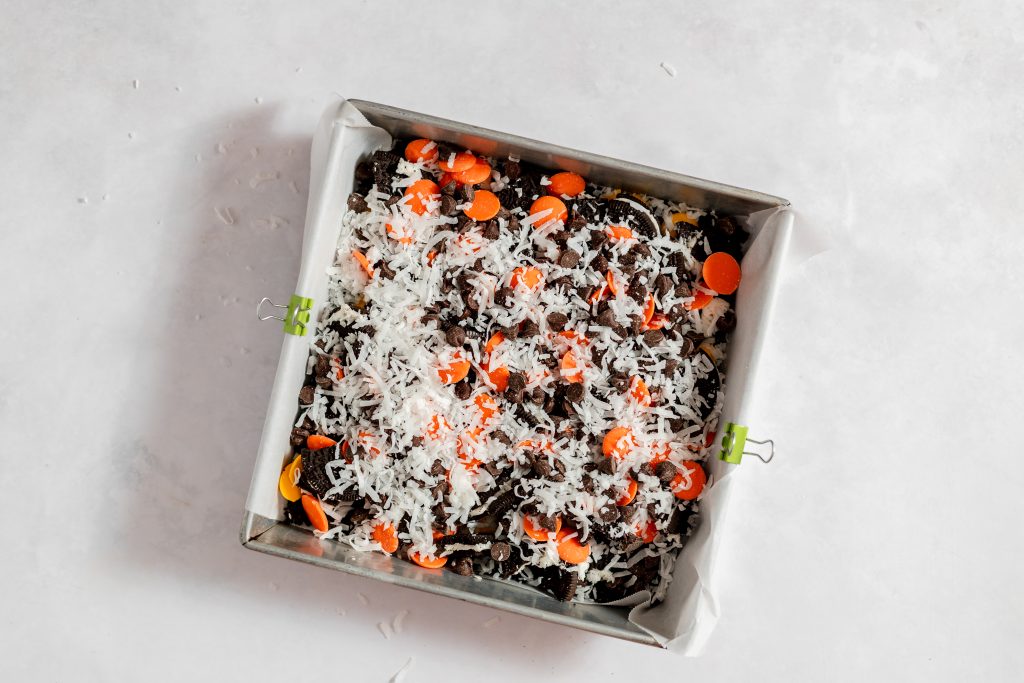 Drizzle with sweetened condensed milk.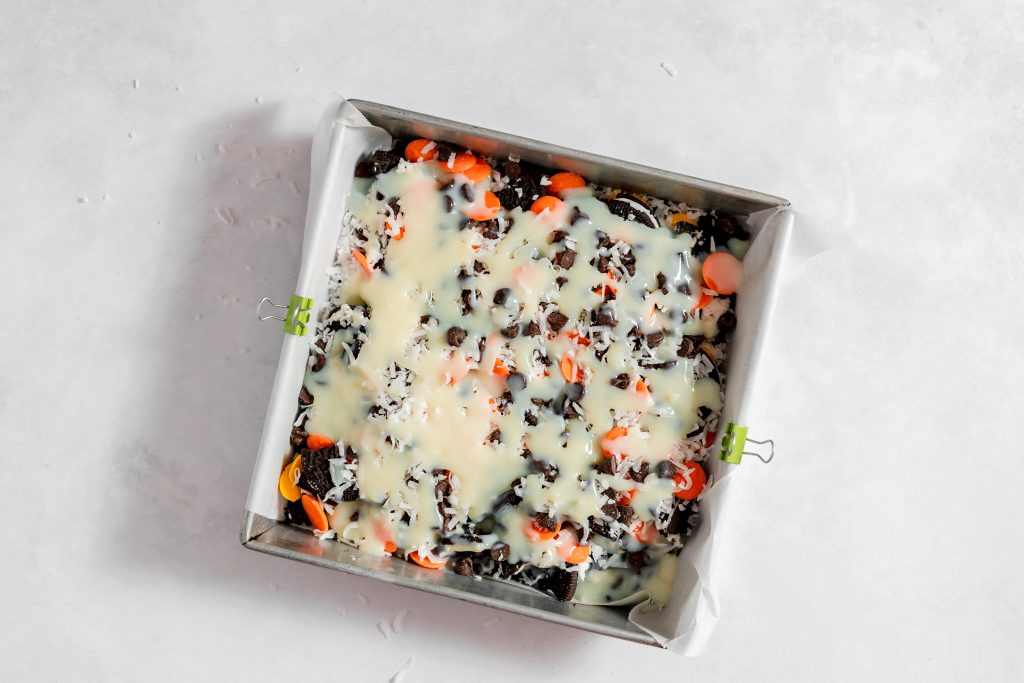 Bake in center of oven for 20 minutes until bars look set around the edges. Cool for an hour to let bars firm up before cutting.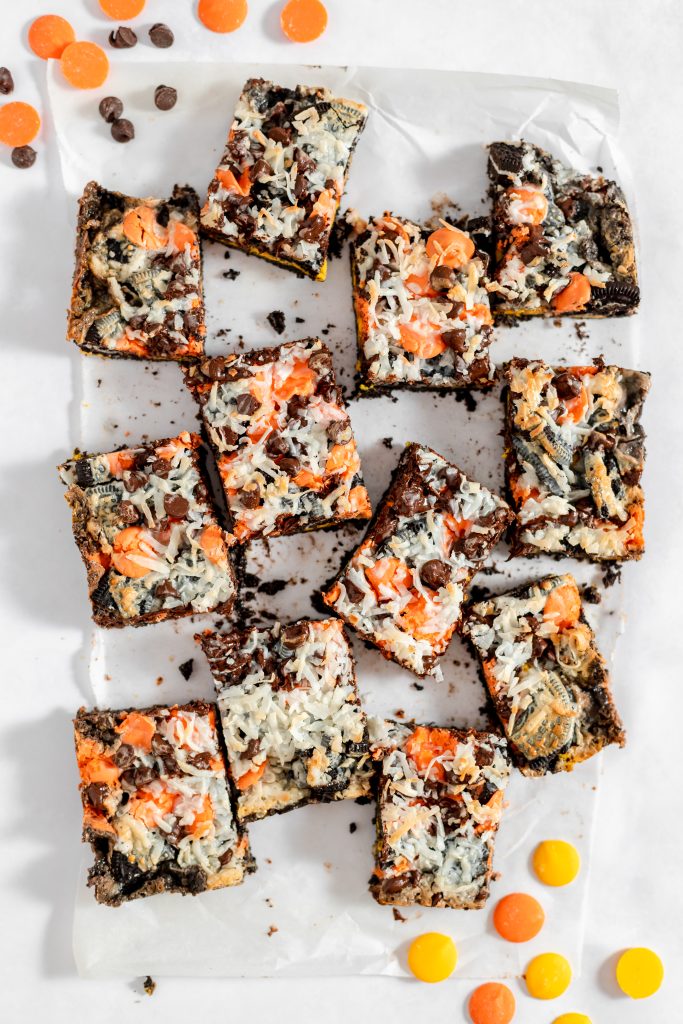 These gluten free fall 7 layer bars have been the perfect treat to start the fall season in the States. They're fun to make with kids and you can see how customizable they are. These bars are a great after school snack, dessert, party food–whatever!!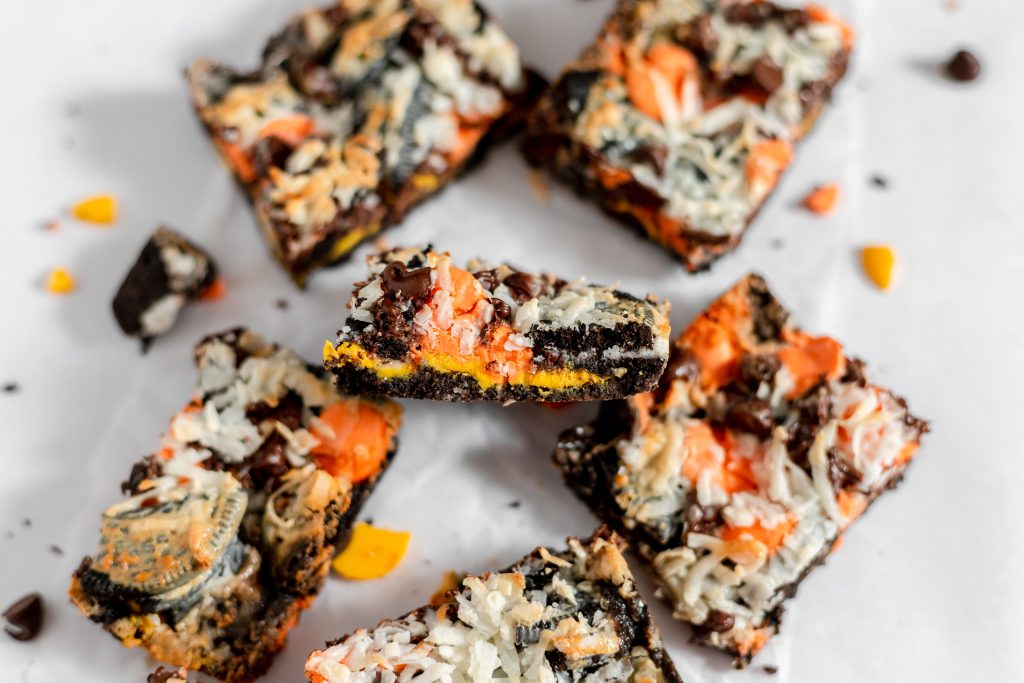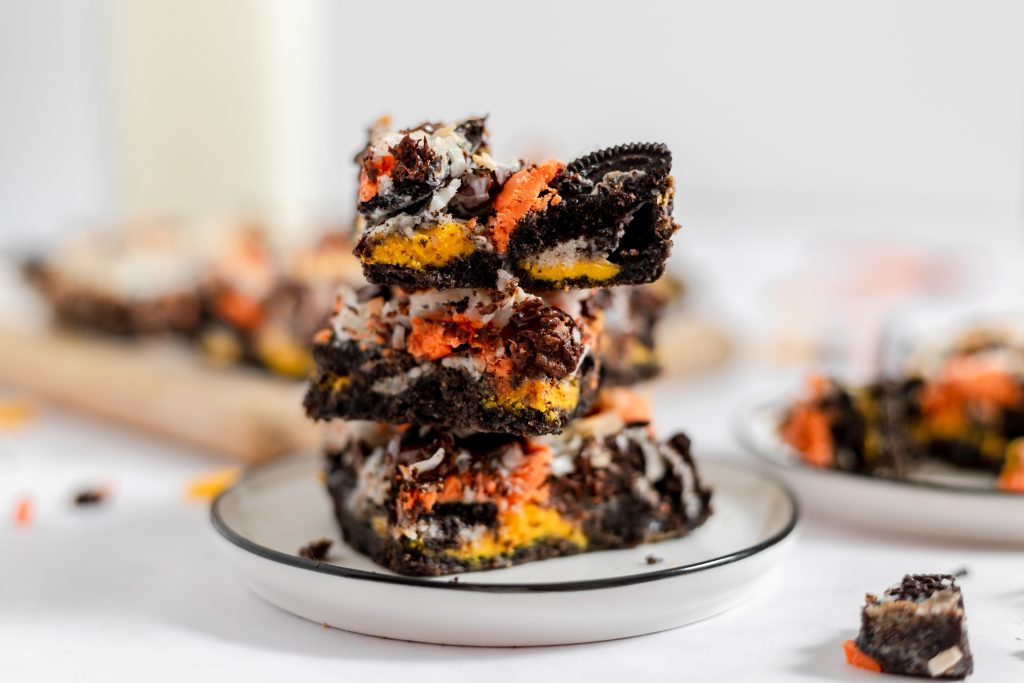 Need some chores to do while you're munching on your bar? Here's a few easy ways to get your home ready for fall.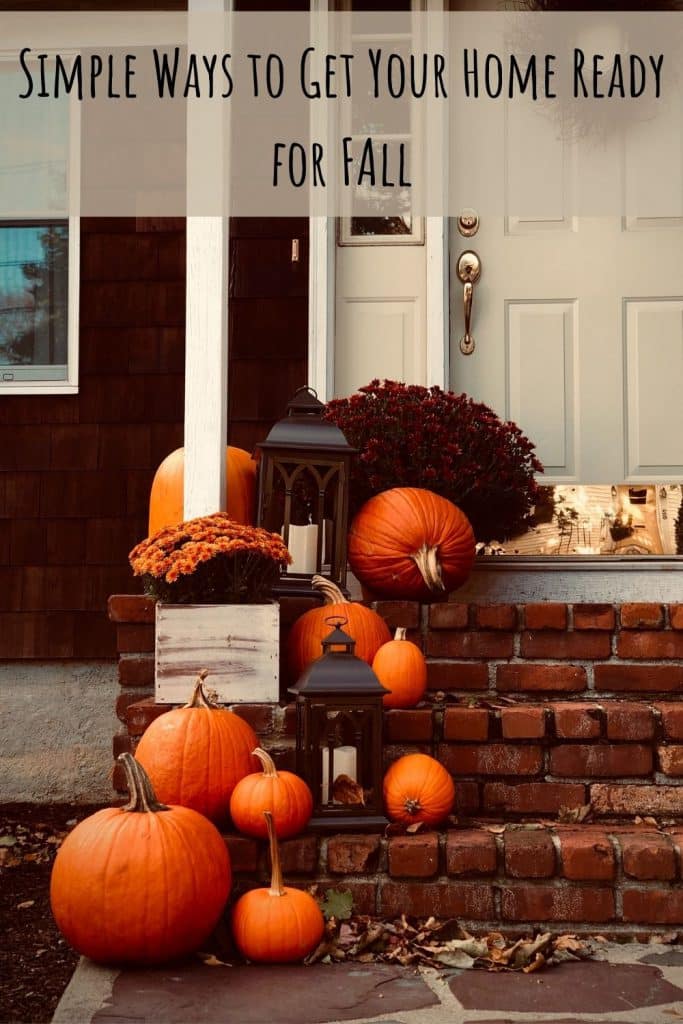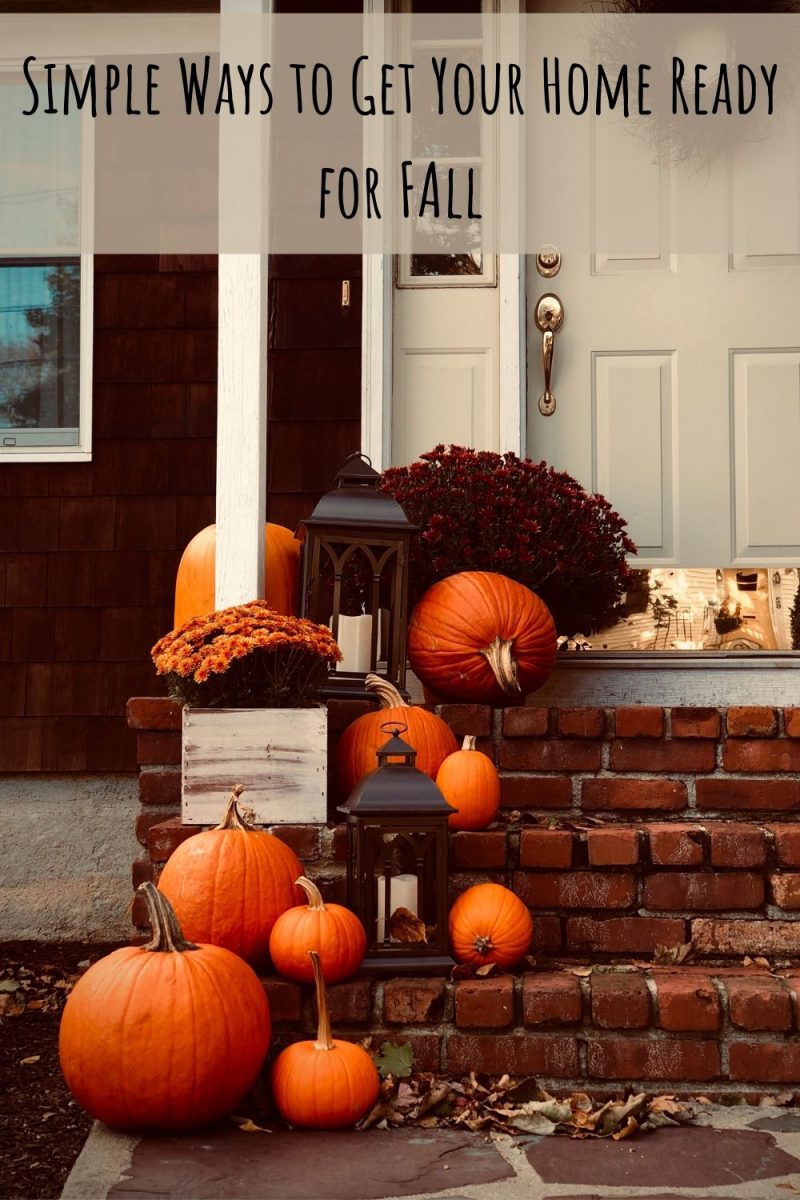 And here are some inspiring fall centerpieces for your table!