My family is all about tasty breads, especially when it's homemade. I grew up loving zucchini bread but I feel like I don't see it nearly as much any more. This Cranberry Walnut Zucchini Bread is super tasty and is so versatile–have it for breakfast, with tea, or as part of a school lunch. It never lasts long in our house!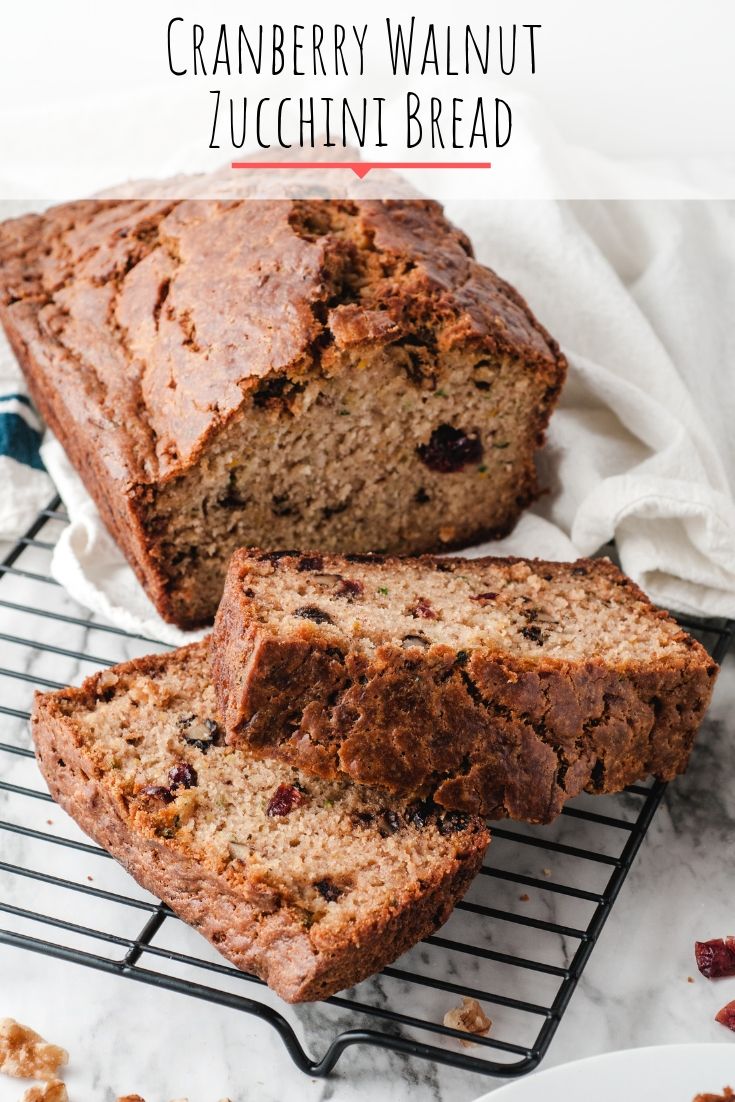 Ingredients:
2/3 cup butter, softened

1 cup sugar

4 eggs

3 cups shredded zucchini

2/3 cup water

3 1/3 cups flour

2 teaspoons vanilla

2 teaspoons baking soda

1 teaspoon baking powder

½ teaspoon salt

2 teaspoons ground cinnamon

2 teaspoons ground cloves

2/3 cup dried cranberries

2/3 cup chopped walnuts
Prep. Time 10 minutes

Cook Time: 60 minutes

Makes: 1 9×5 inch loaf

Instructions:
Preheat oven to 350F.
Grease a 9×5 inch loaf pan. Set aside.
Mix butter and sugar in a large bowl.
Stir in eggs, zucchini, water and vanilla.
Add flour, baking powder, baking soda, salt, cinnamon, and cloves and mix until well blended.
Stir in cranberries and walnuts.
Pour batter into the prepared pan.
Bake for about 1 hour, until toothpick comes out clean.
Cool 10 minutes before removing from pan. Cool completely on a wire rack before slicing.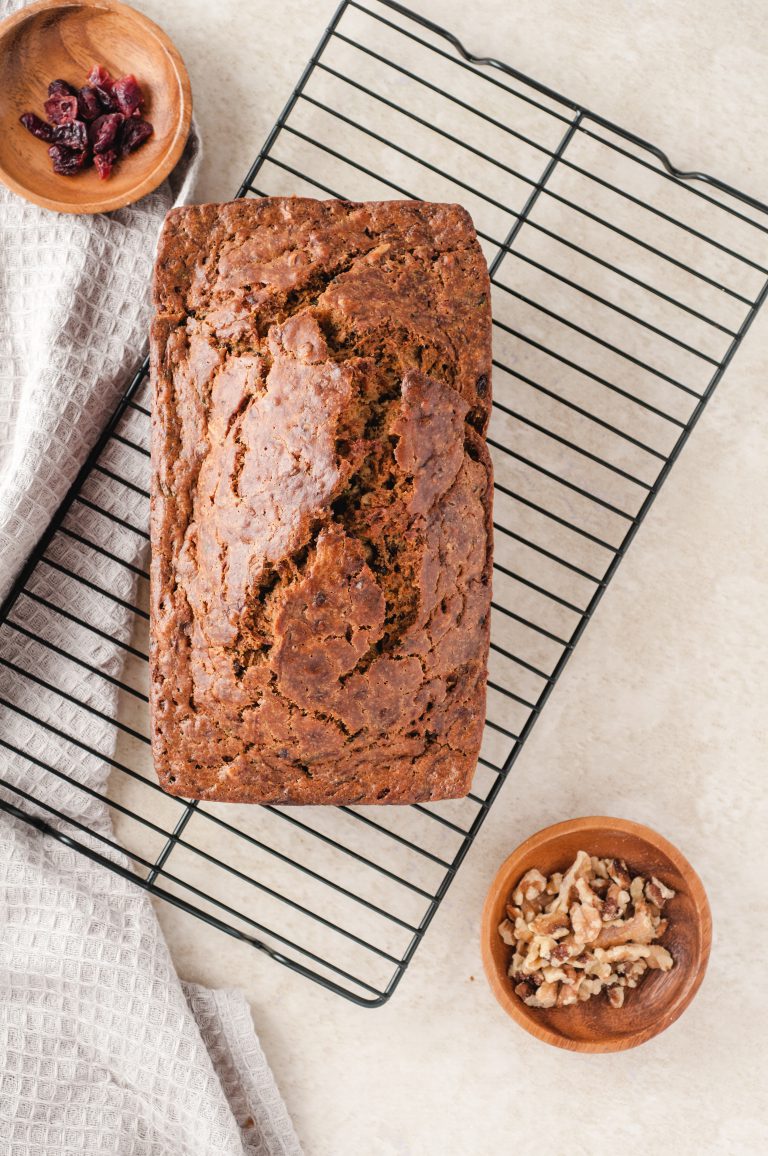 May be stored wrapped in the refrigerator for up to 4 days.
My kids love this Cranberry Walnut Zucchini Bread, but if I'm being honest, I make it mostly for me! It tastes like fall in bread form and I always love zucchini and cranberry. It's an easy bread to make, too, which is always a bonus! You can keep it plain or top it with a bit of butter or cream cheese.
Want more ways to use up your zucchini? Try these Caprese Zoodles or Chicken Zoodle Summer Salad! If you're after more tea worthy treats, try these Lamingtons.