When we had our family trip to Disneyland in December, Scott and I were able to have an evening to ourselves. Both Disneyland and California Adventure had added new attractions since the last time we were there ten years ago, and Carthay Circle Lounge was on our list to try. We are huge foodies and the small plates and cocktails at the lounge were top rated everywhere we looked. It didn't take any thought at all to spend our Date Night at Carthay Circle.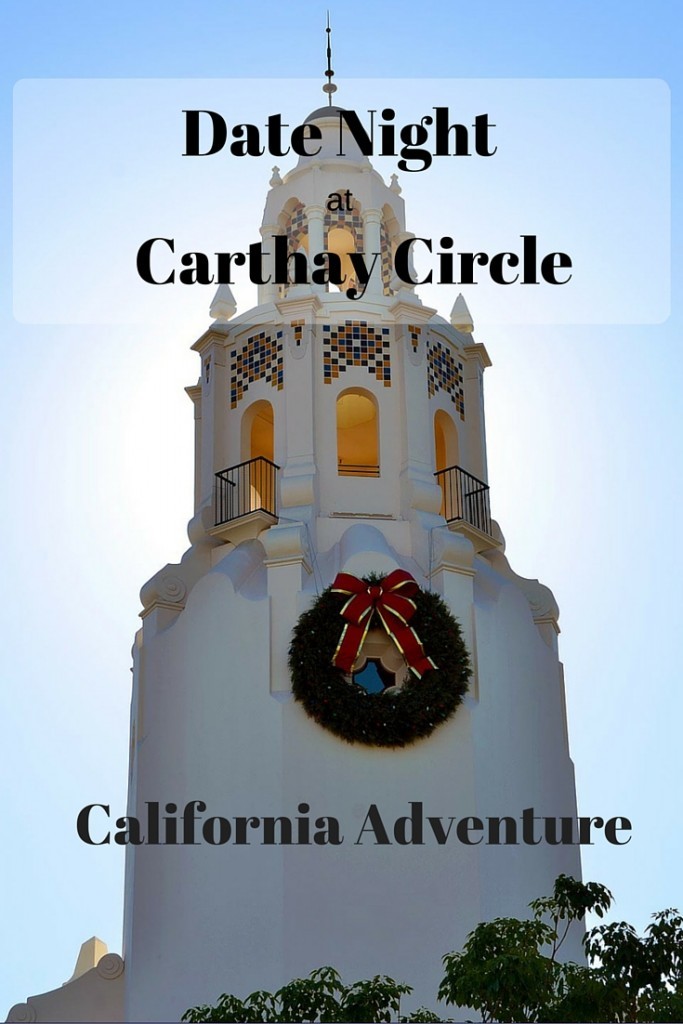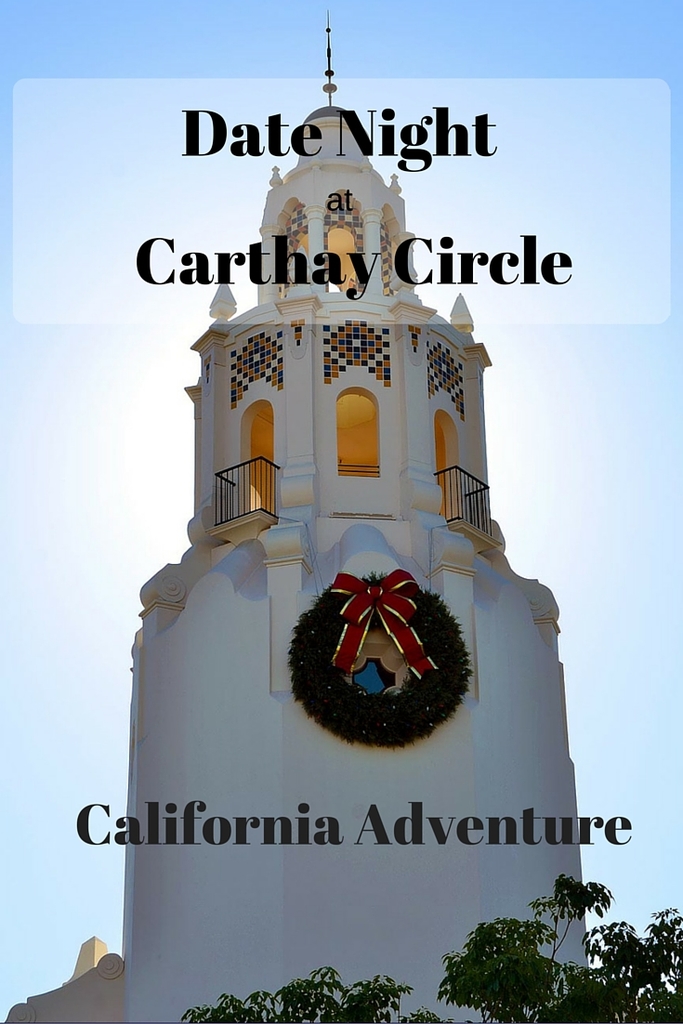 Carthay Circle Lounge doesn't take reservations. There will be a line, especially in the evening, so make sure you plan accordingly if you want to go. The atmosphere inside is very relaxed and there is no rush to leave, so while the host can give you an estimate on wait time, it is truly just an estimate. That said, when we went, we were only in line for about twenty minutes when a table became available for us.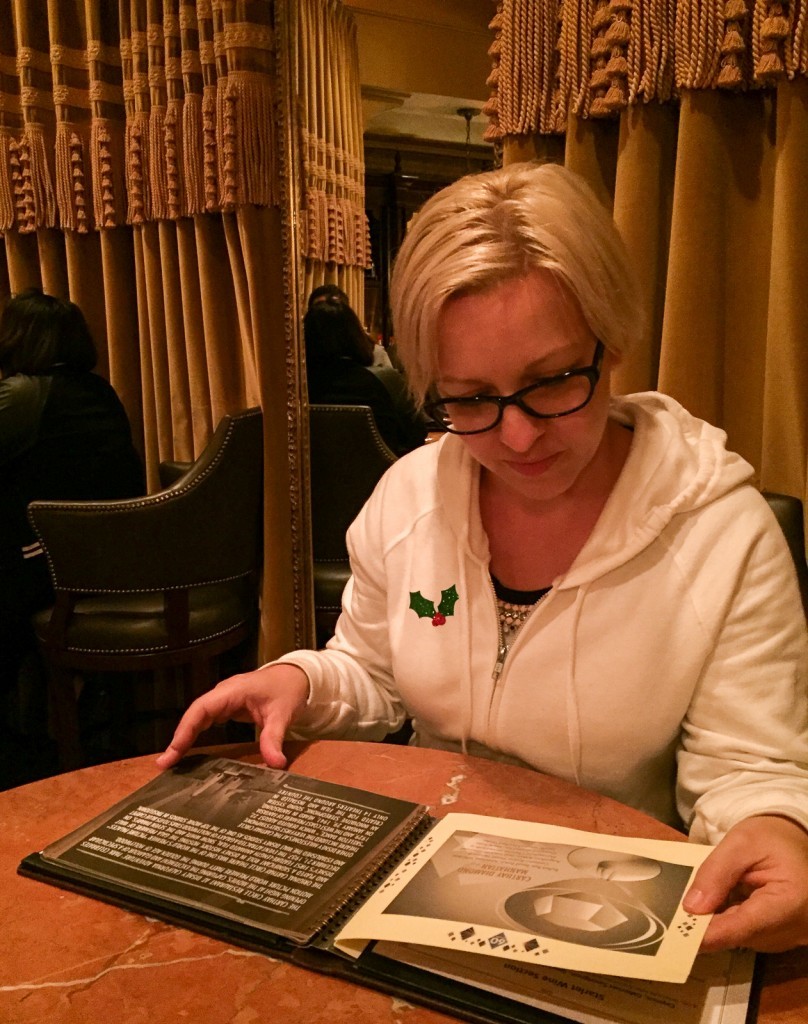 We planned this as a meal, so we wanted to sample as much as we could. It had been a long day of fun in the parks with the girls and we were ready to relax with a couple of drinks and a lot of food. I couldn't pass up the most fantastic sounding Bloody Mary to kick things off. It was gorgeous and so incredibly good. I have had dreams about that Bloody Mary ever since.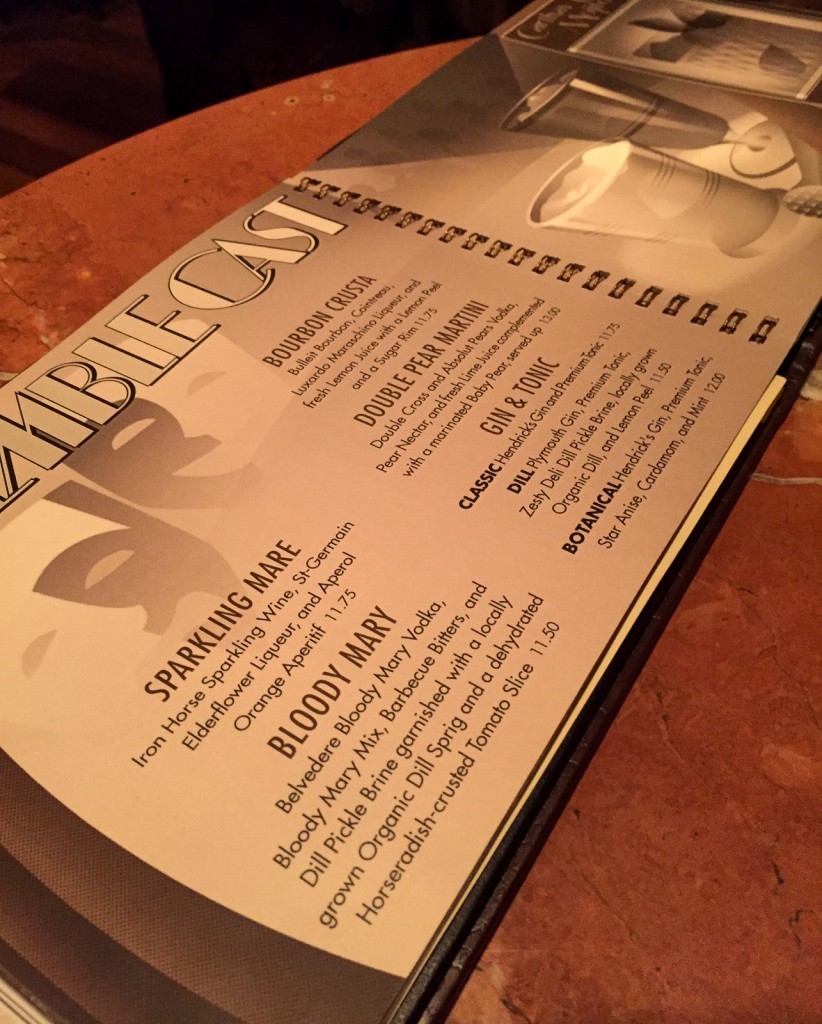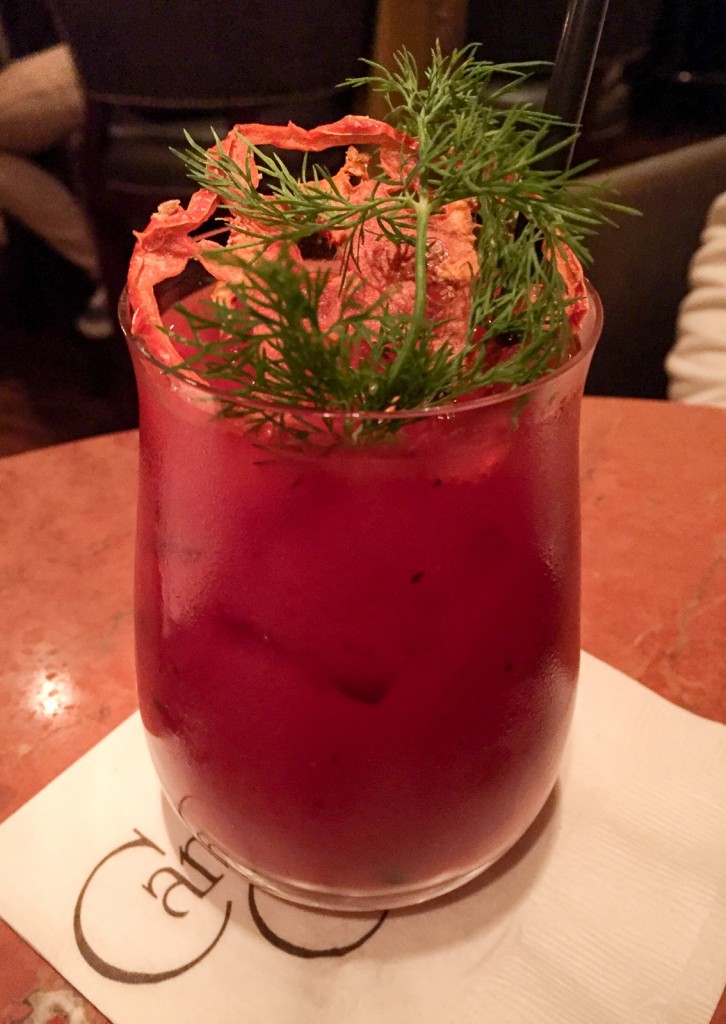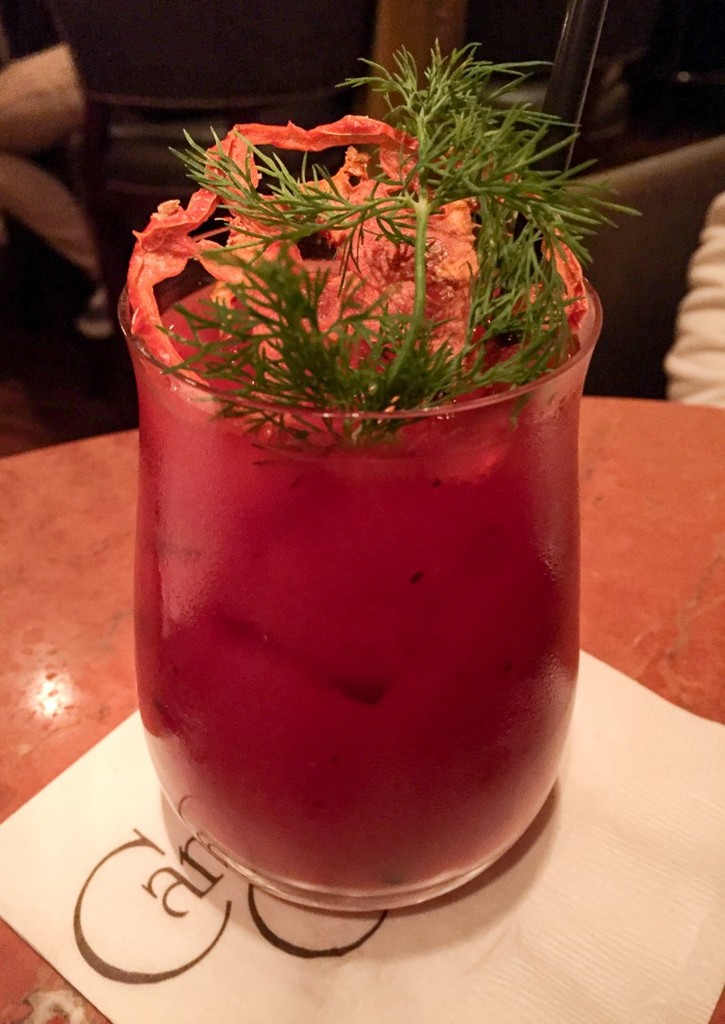 We discussed what we were thinking with our waitress and decided on three dishes, while leaving the possibility of ordering more open. We chose Vietnamese Twice-cooked Beef Tacos, Lobster Pad Thai Imperial Roll, and the Spicy Chicken Roll. They were all absolutely drool-worthy. The spicy chicken was properly spicy, so be prepared! There lobster pieces in the Imperial Roll were impressive and the Pad Thai flavor worked well. The beef tacos were a meal in themselves, with a tasty sticky beef that balanced nicely with the pineapple salsa. No, we definitely did not need to order more food! These dishes might be called small, but they're so very much not.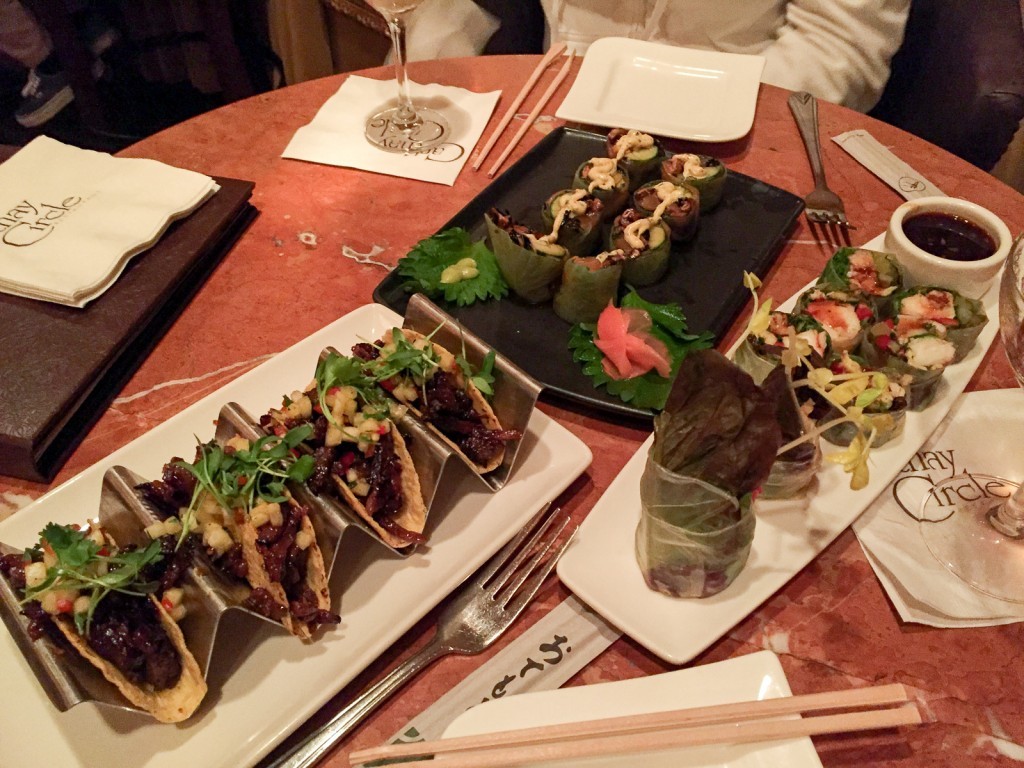 Scott indulged in a Manhattan and a Botanical Gin and Tonic. If you're a cocktail drinker, these are not only gorgeously served, but are expertly mixed, as well. I actually wished that I wasn't such a lightweight because I would have liked to try more. Carthay Circle is known for its giant ice spheres, but as part of the 60th celebration, they have special diamond ice cubes, like in the Manhattan.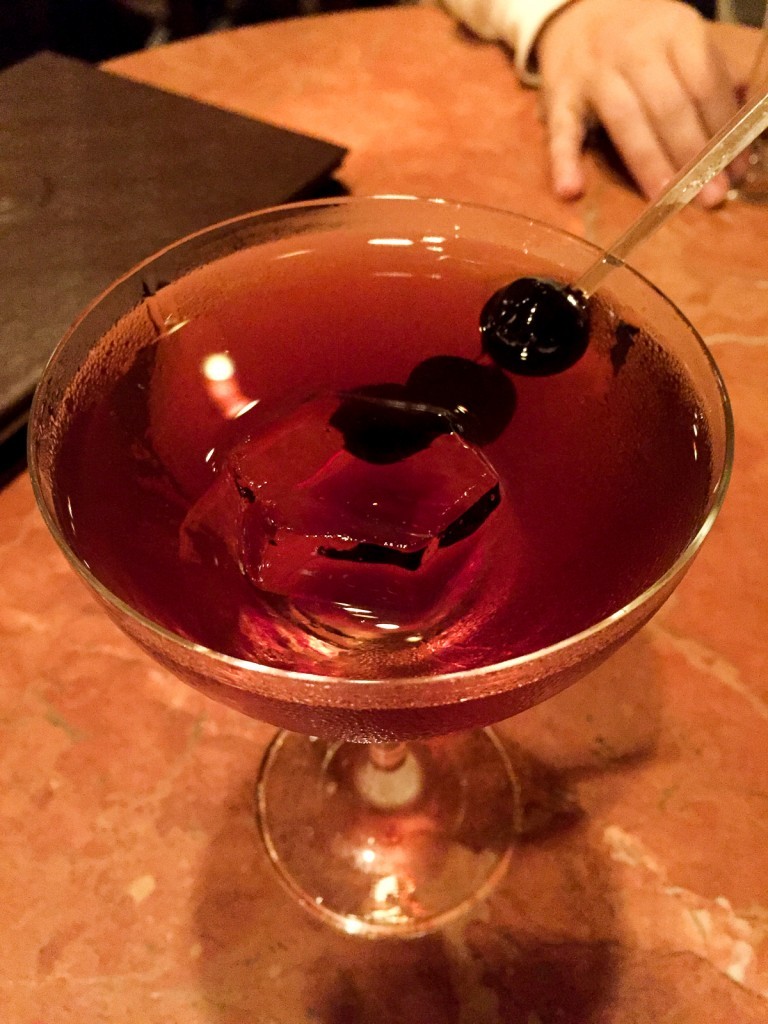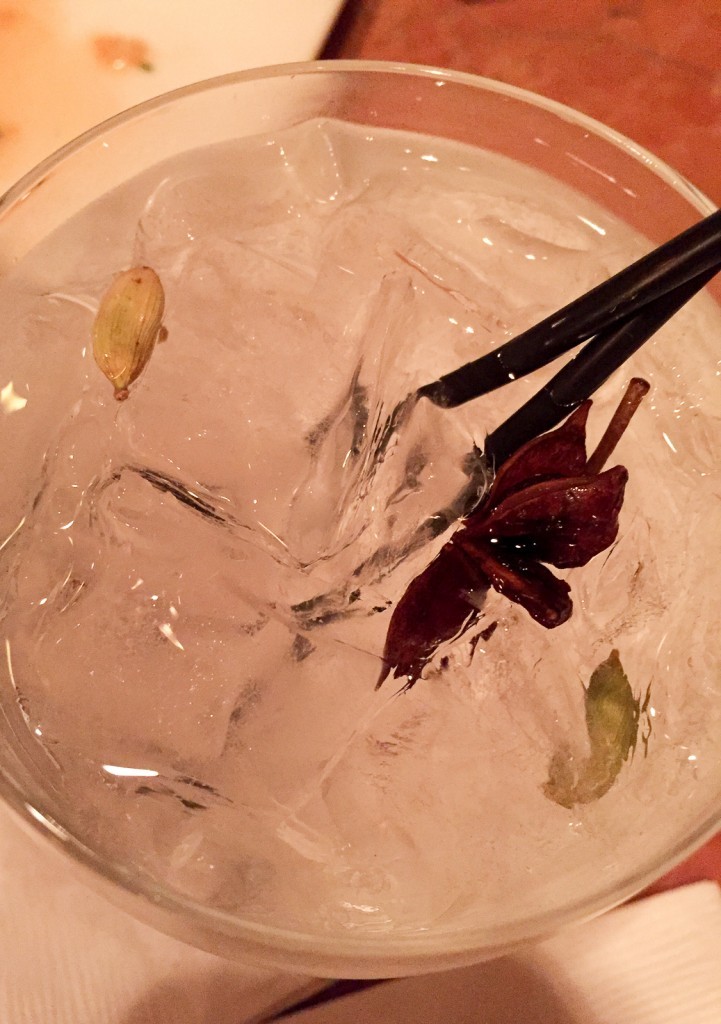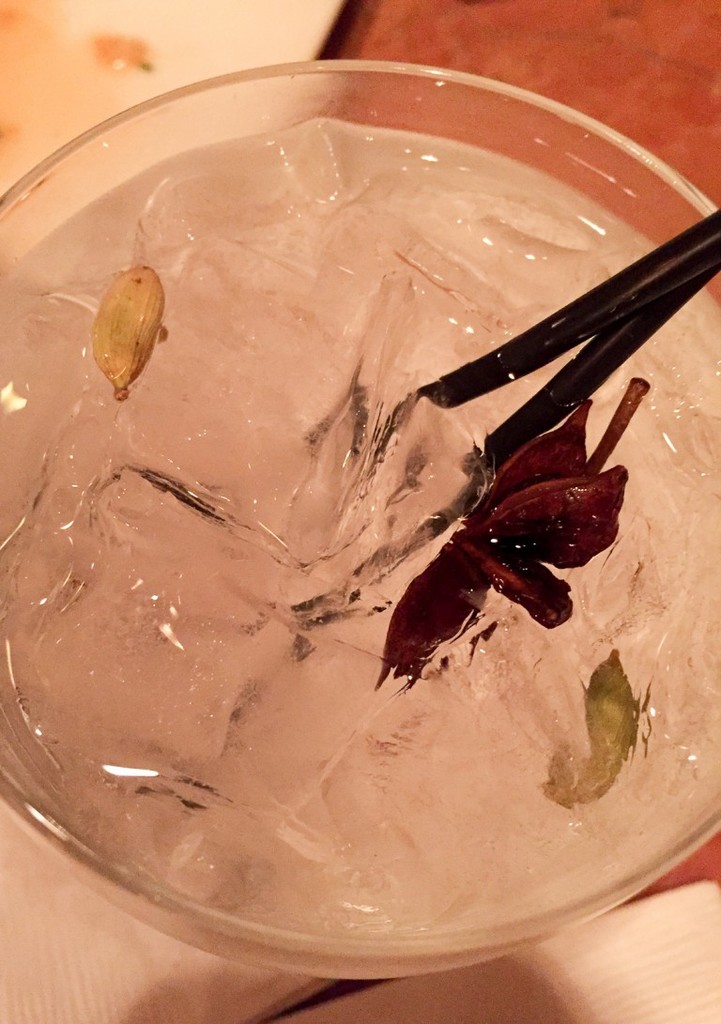 We can't ever pass up dessert at Disney, so even though we were pretty much stuffed, we ordered the Trio of Eclairs Delights. The three flavors are Strawberry Pearl, Peanut Crunch, and Chocolate Kiss. The pearls were an interesting crunch with a ton of flavor. I had never had anything like it before and really enjoyed them. The eclairs were plenty big to share and the perfect end to a great meal.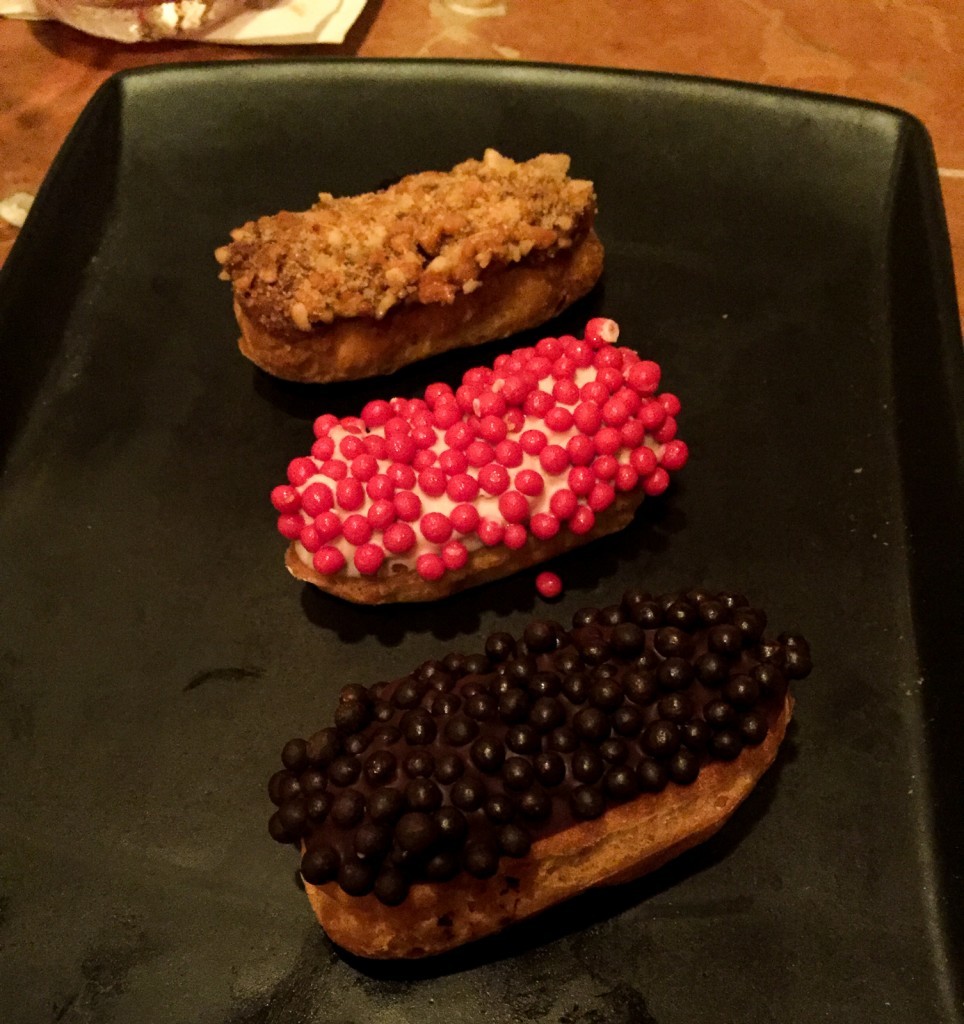 I highly recommend having a date night at Carthay Circle. Even though it's in the midst of everything Disney, it feels like a secluded restaurant and is utterly relaxed–so much so that we were taken a bit off guard when we reemerged into the crowds. The food and drinks are excellent and we enjoyed every taste. We will definitely return on our next Disney adventure!