I wanted to make a project that would work for Valentine's Day, but that I could leave out longer to cheer up a dreary winter. My girls love hearts, so I knew that they wouldn't object! This Valentine's Day Shadowbox fits the bill perfectly. It's all about being positive, and I love having that out for everyone to see.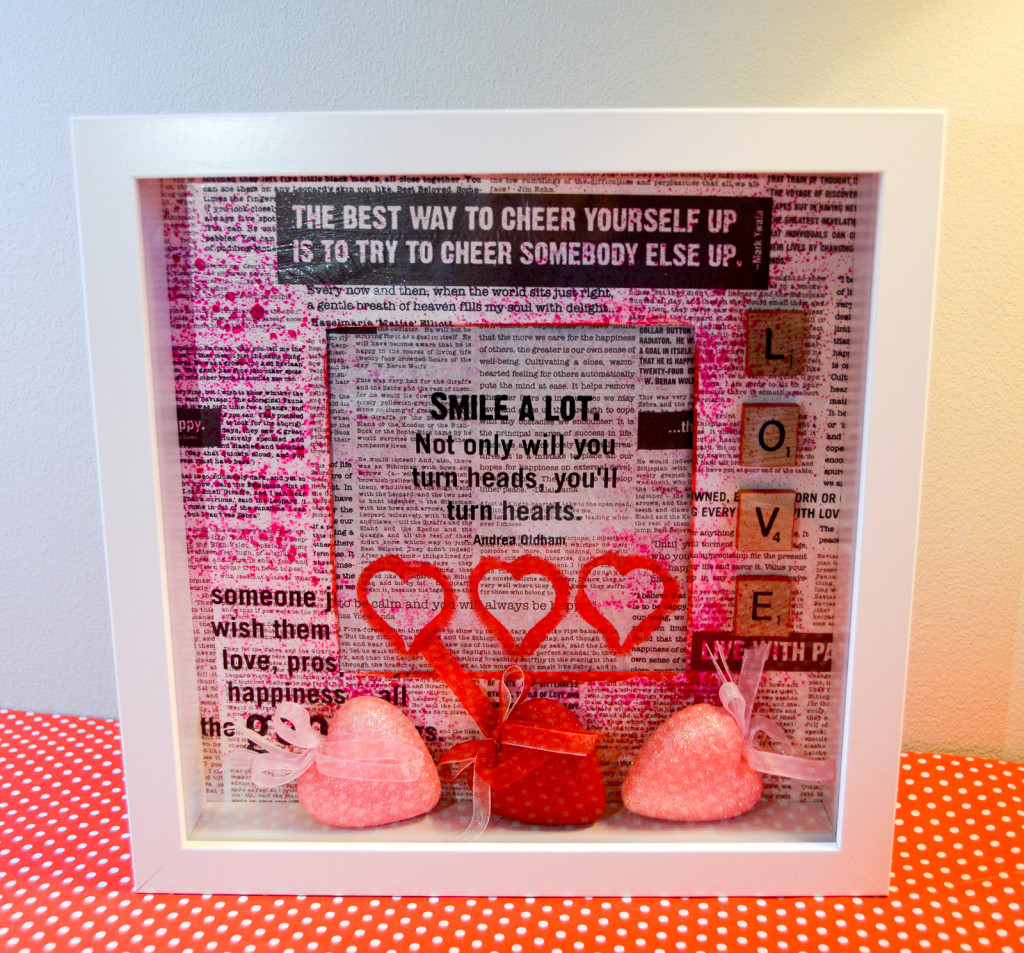 I used:
IKEA Ribba frame
Hazel & Ruby Pass the Tissue, Quote Collage
Hazel & Ruby Stencil-Mask, Child's Play
decopage
scrabble tiles
Metallic Lustre in Radiant Red
foam brush
Color Shine in Hot Pink
Glimmer Mist in Abominable Snowman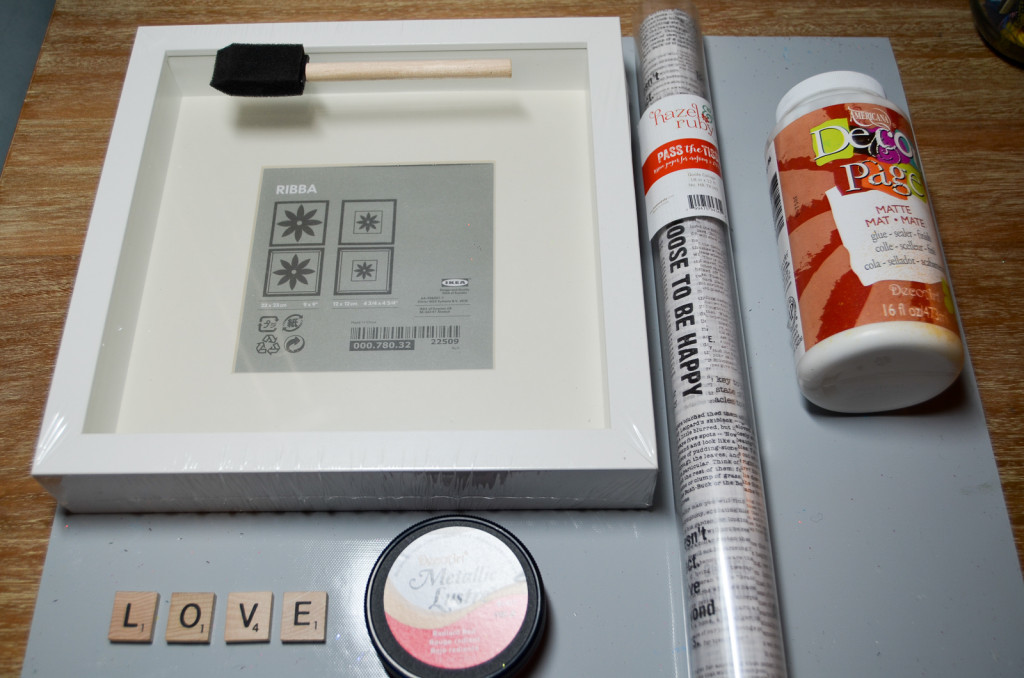 I started by decoupaging the paper onto the mat. I tried to line it up so that at least one complete quote could be read. This paper has so many fantastic quotes! I got completely carried away bye just reading them.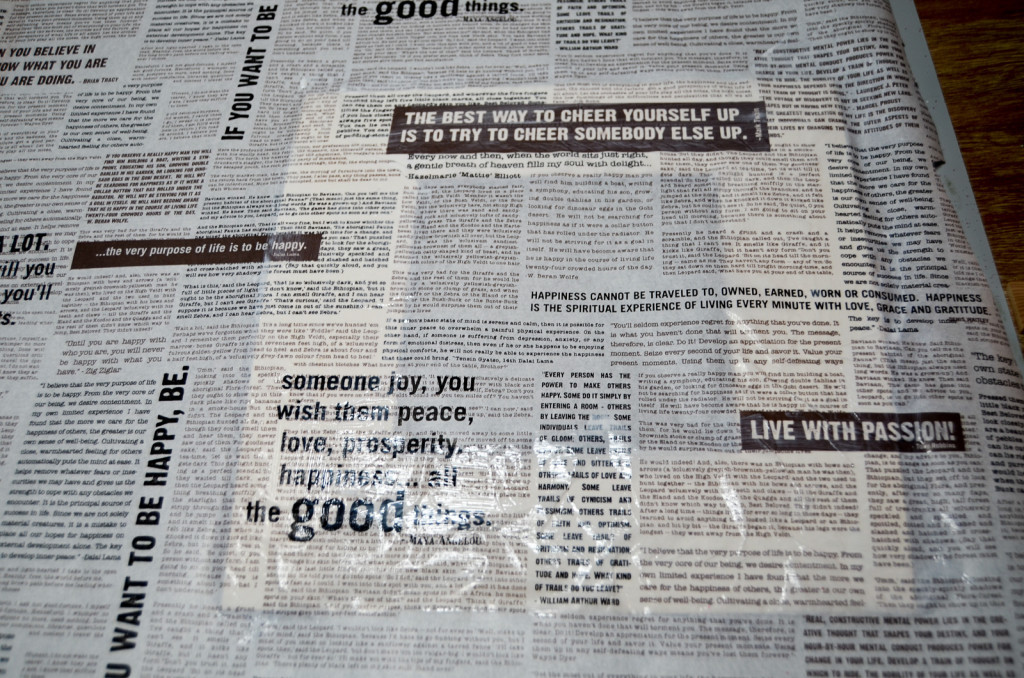 I spelled out "love" with the Scrabble tiles and used my finger to spread the metallic lustre on the edges. Any red that got onto the front could be scraped off (I never said I was a clean crafter!).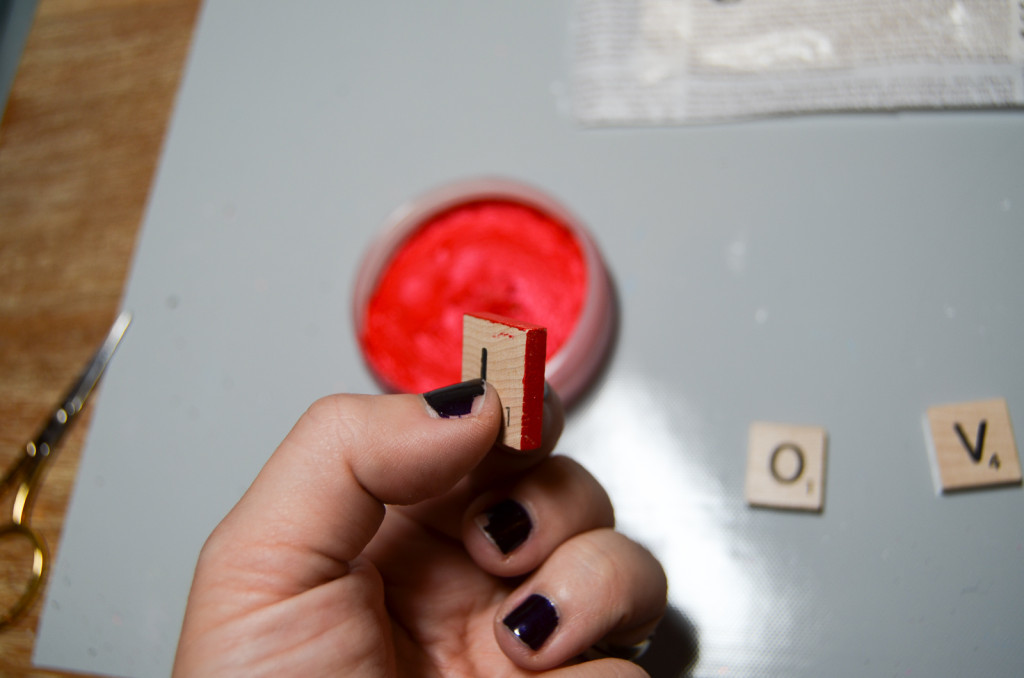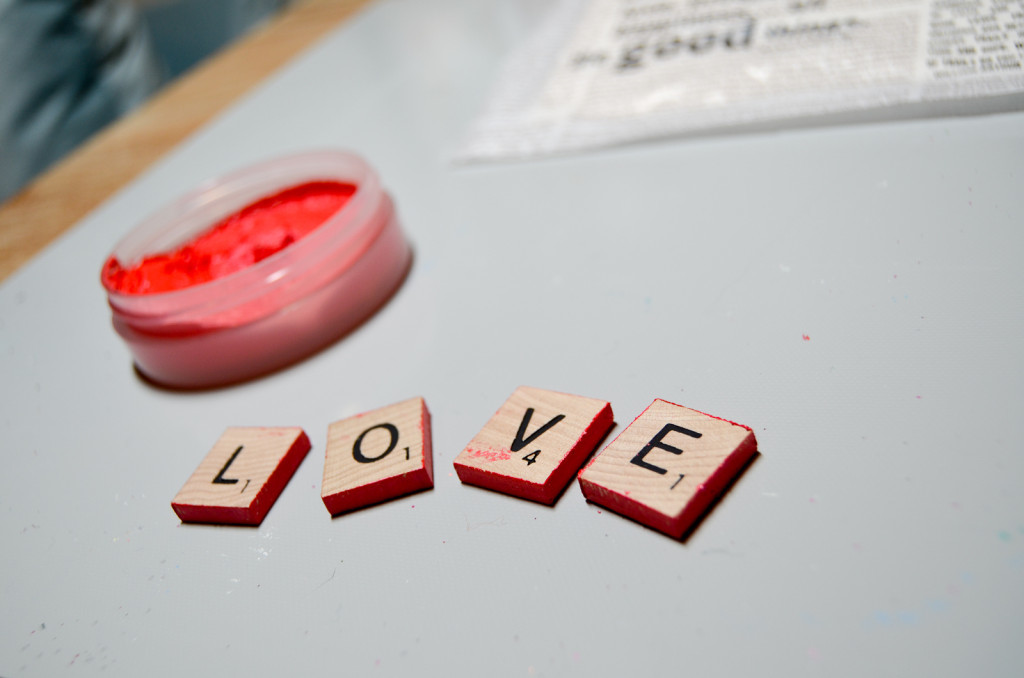 I then used the decoupage to attach the tiles to the mat.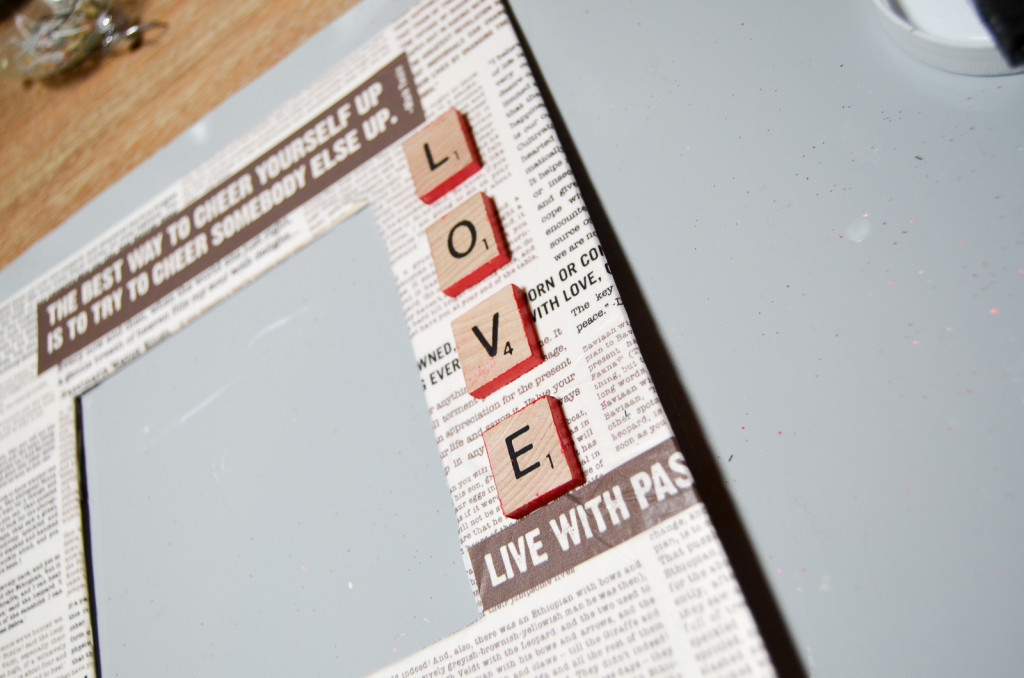 I wanted more color, so I sprayed some pink and sparkly mists onto the entire project.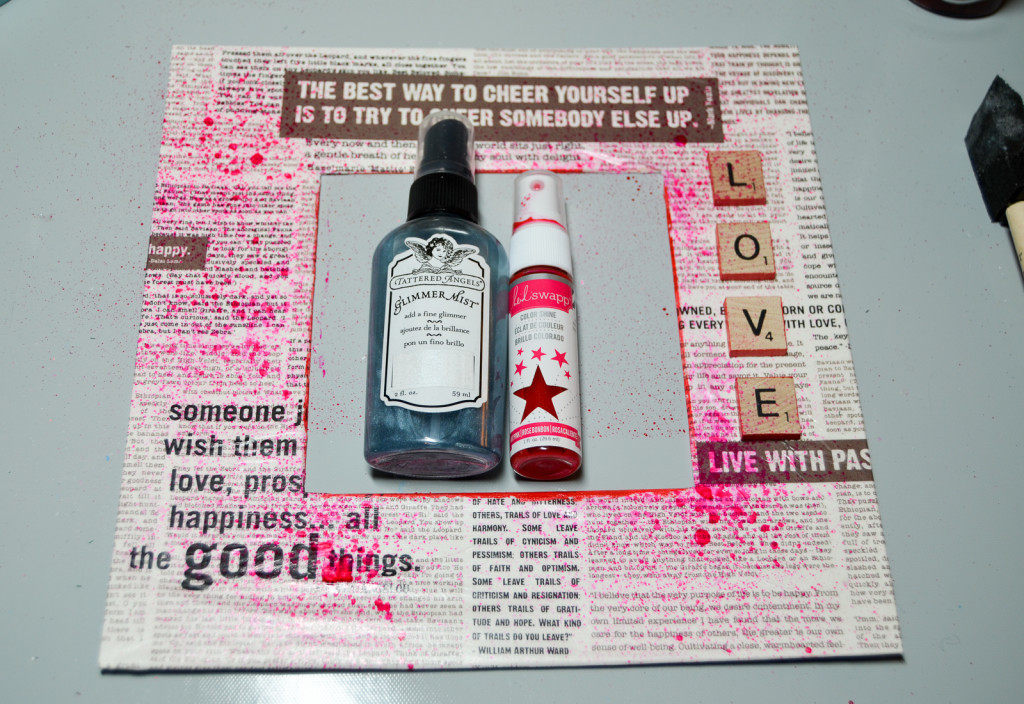 I had originally thought I was going to put a picture in the frame, but I loved all the quotes so much that I decided to use one for the center, too.
You just can't have a Valentine's Day project without hearts! I used a heart from the Child's Play Stencil-Mask set and used the Metallic Lustre around in. Three hearts easily fit along the bottom.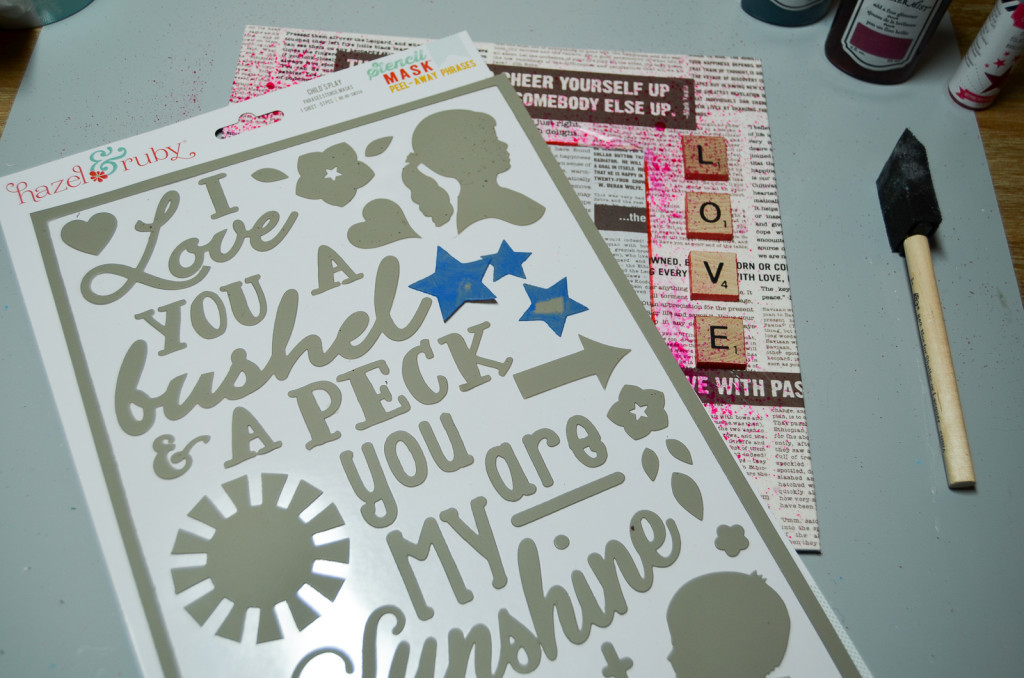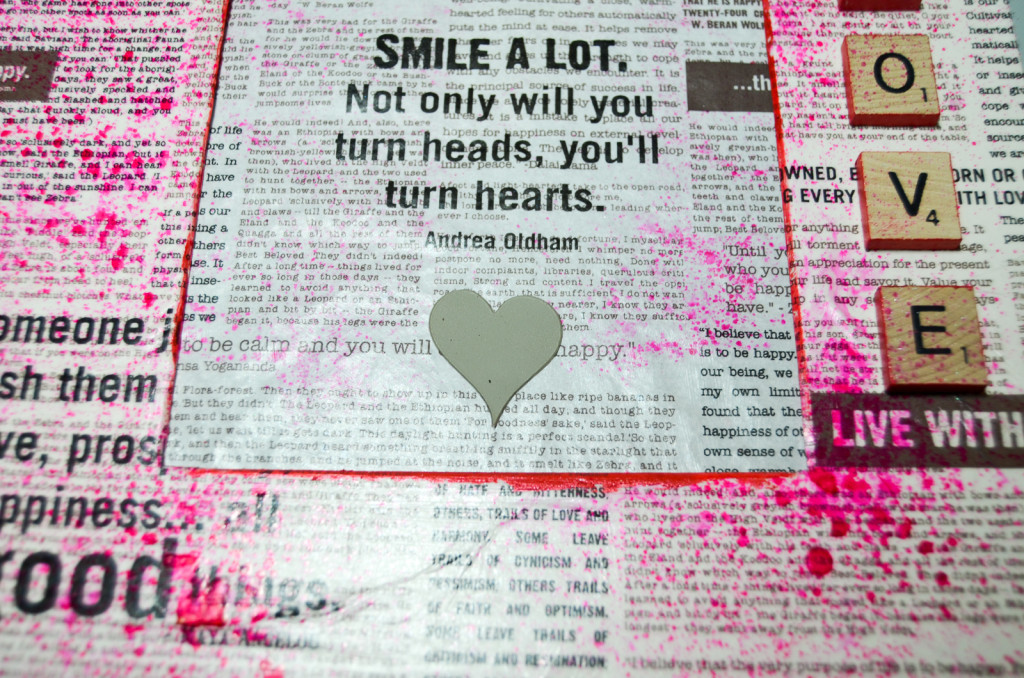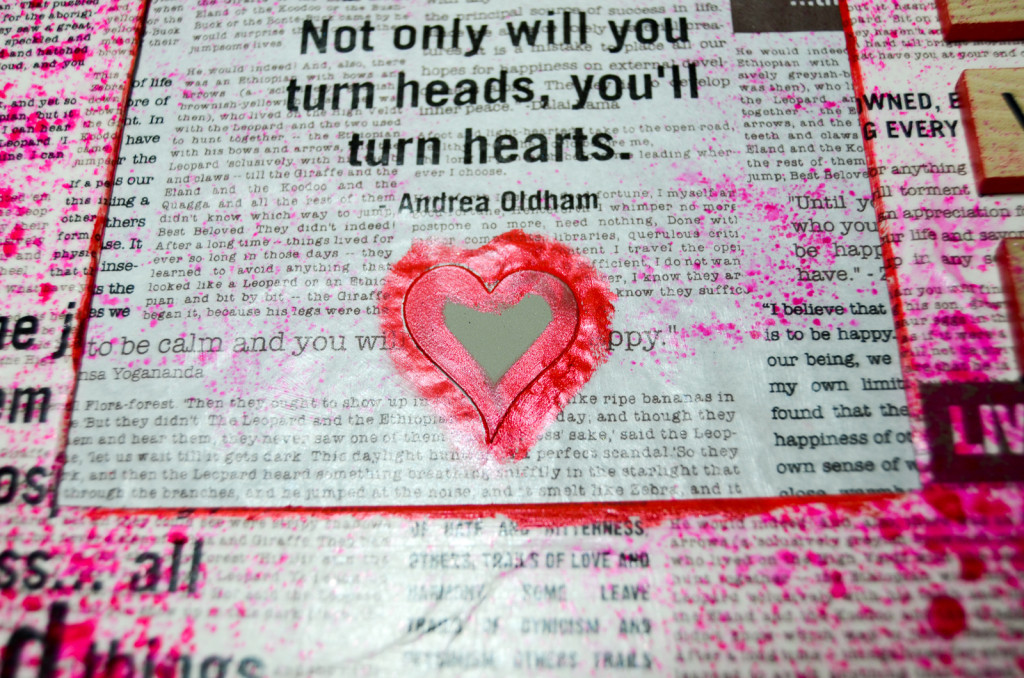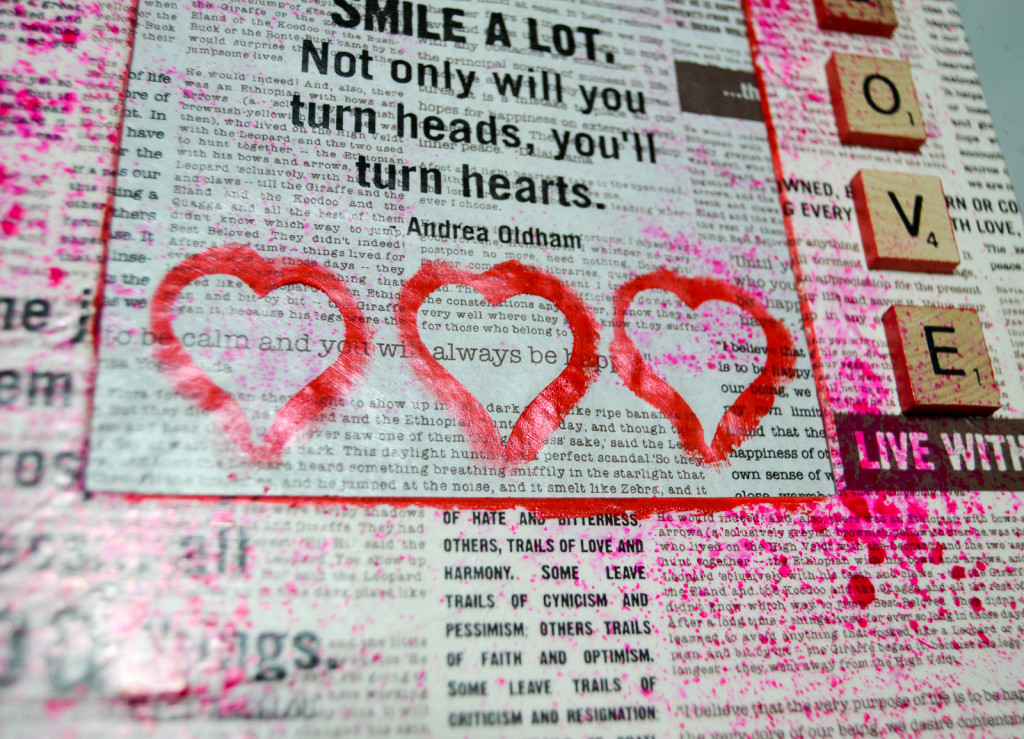 I had some heart ornaments hanging around and added them to the inside of the shadowbox as I closed it up. I love how bright and cheery my Valentine's Day Shadowbox turned out! I have the feeling that it will be part of our display long past the holiday itself.