I love Valentine's Day (no pun intended!). I've always thought of it as a kid's holiday, though, so never went in for the overly romantic stuff. I used to love decorating my box for my valentines and it was a big decision to choose just the right cards. It has been a lot of fun to see how Valentine's Day has developed for my girls. They love picking out their cards, but this year they want to do something a bit extra for their best friends. Madeline has been practicing her stitching and we came up with these Valentine's Heart Key Fobs.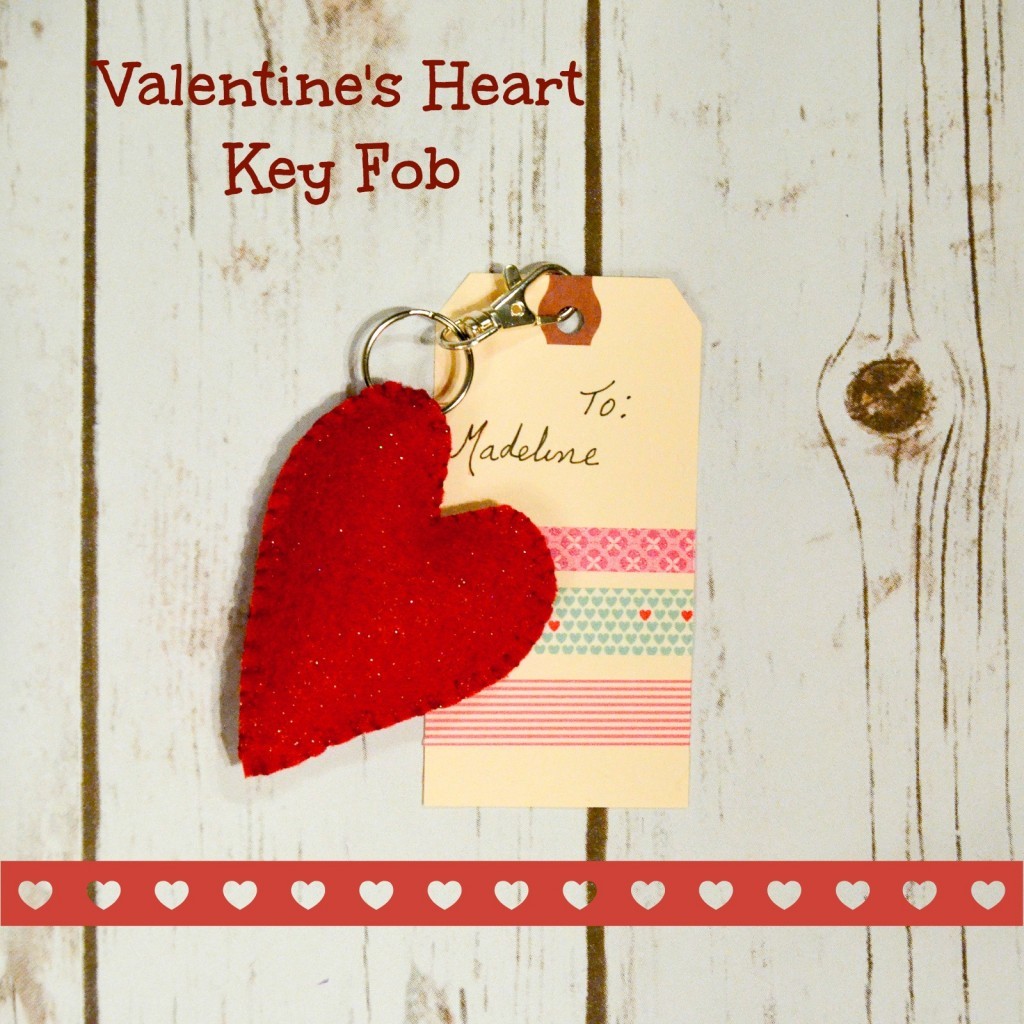 I've also joined in with a fellow group of Valentine's Day loving bloggers to bring you a blog hop of 60 DIY Valentine Ideas!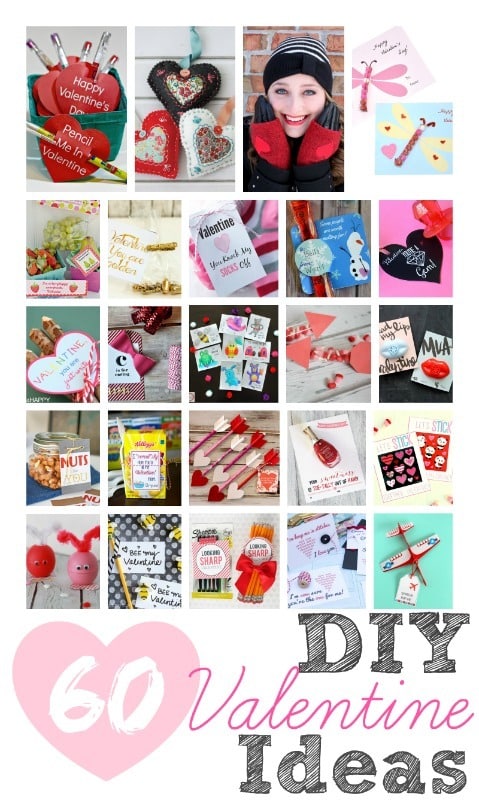 To make our Valentine's Heart Key Fobs, you will need:
red felt (we used sparkly felt)
scissors
key ring
red embroidery thread
embroidery needle
fluff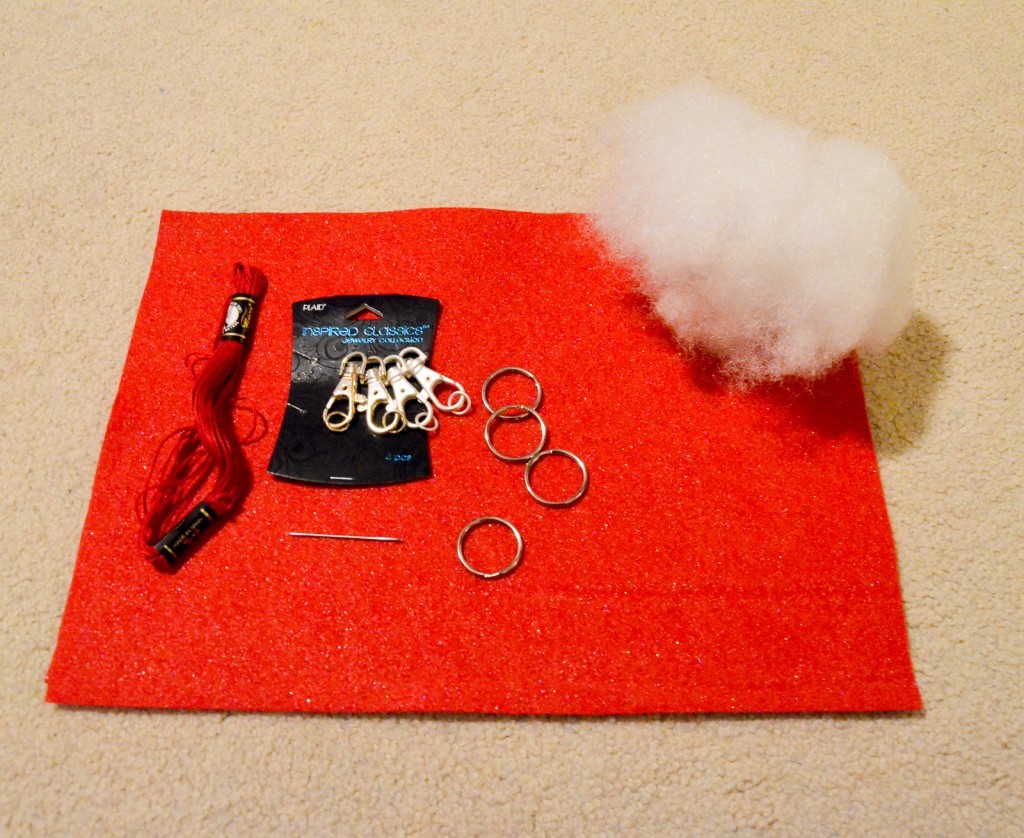 Start by cutting out as many hearts as you need–two per fob. If you need a heart template to help you out, I just happen to have one for you! Just click on the picture and it will take you to the downloadable PDF.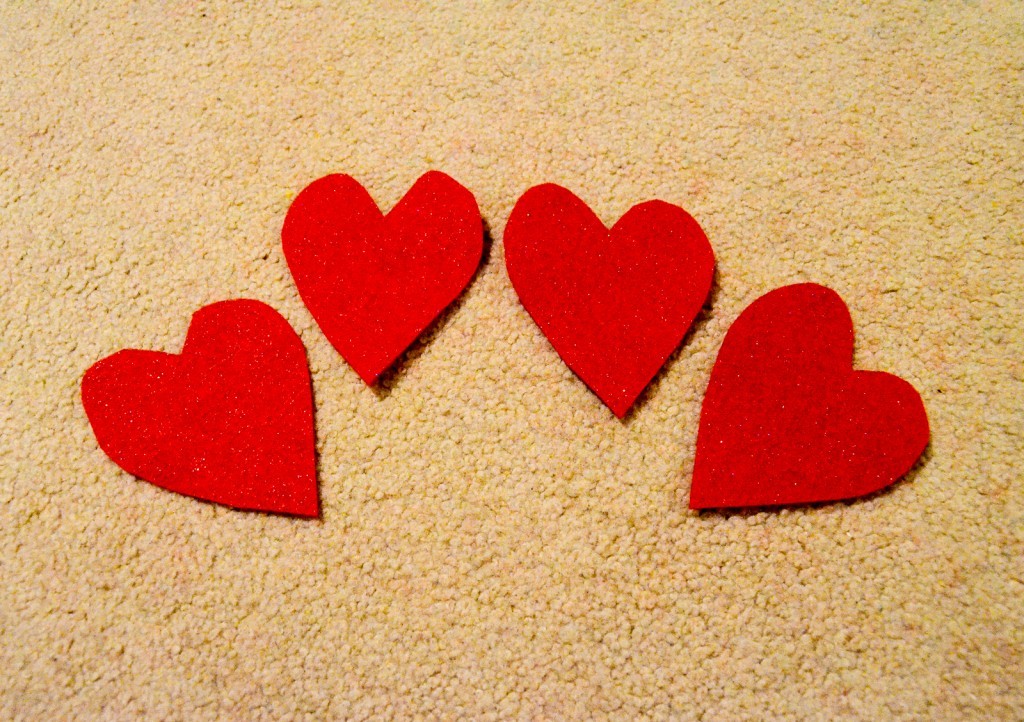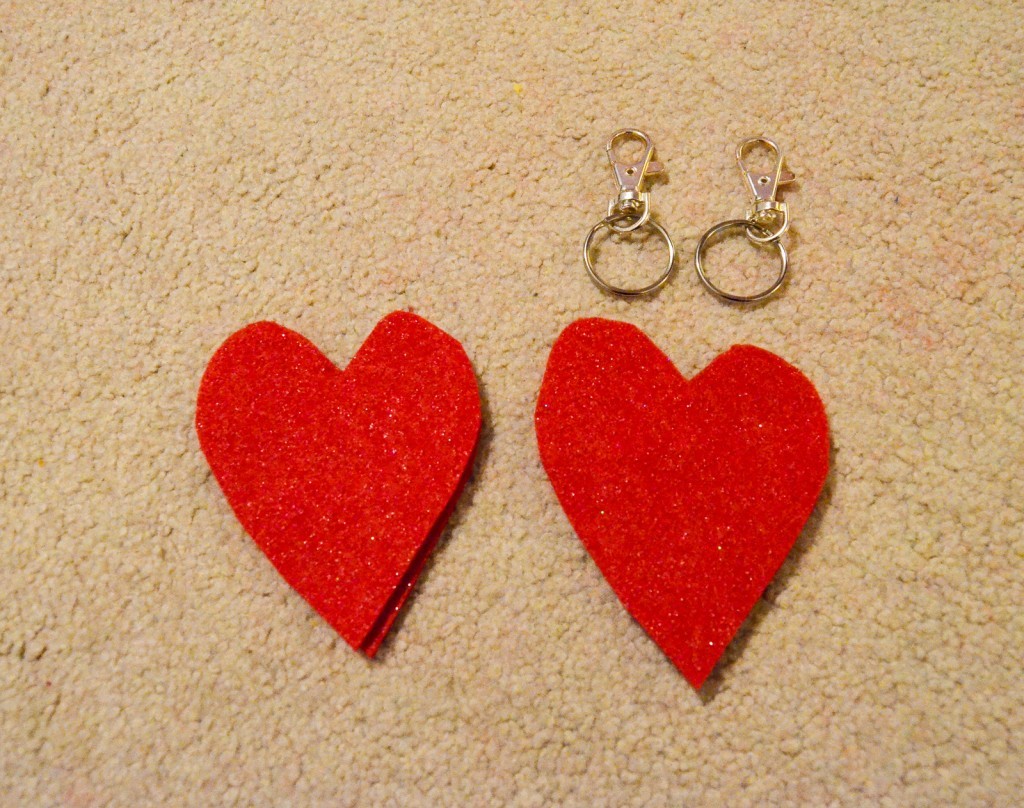 Place the key ring between the two hearts where you want it to be. Start stitching on one side of the ring, then in the portion of the heart that is inside the ring, and on the other side. The ring should move, but be secure.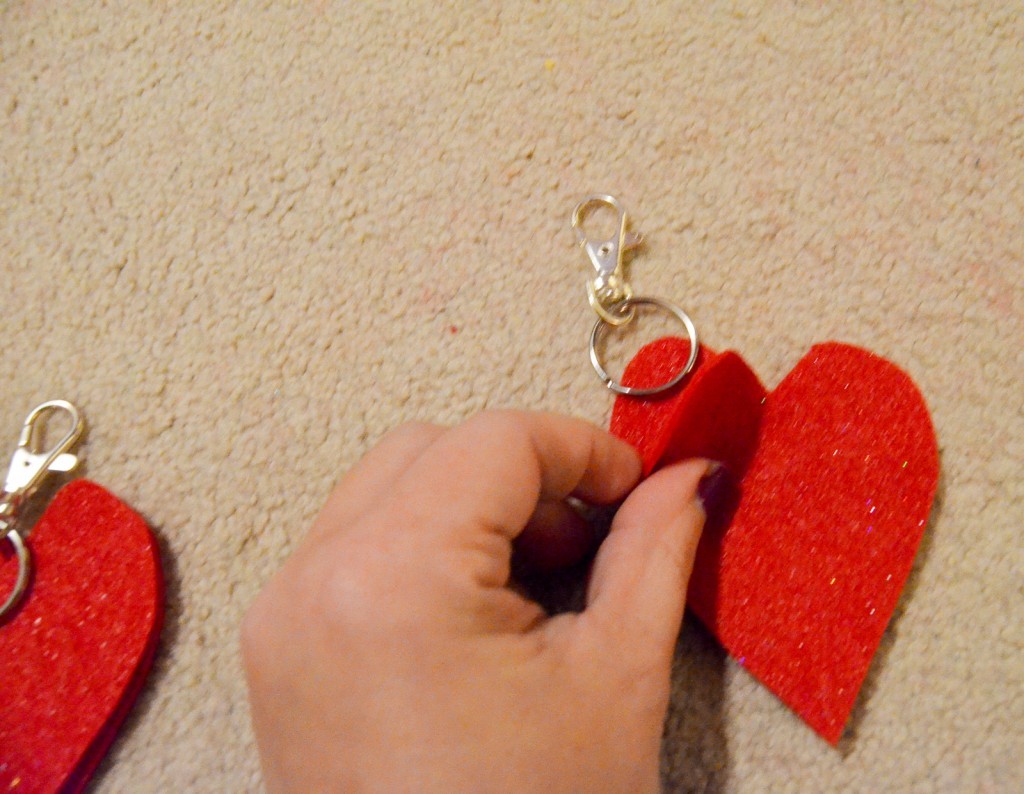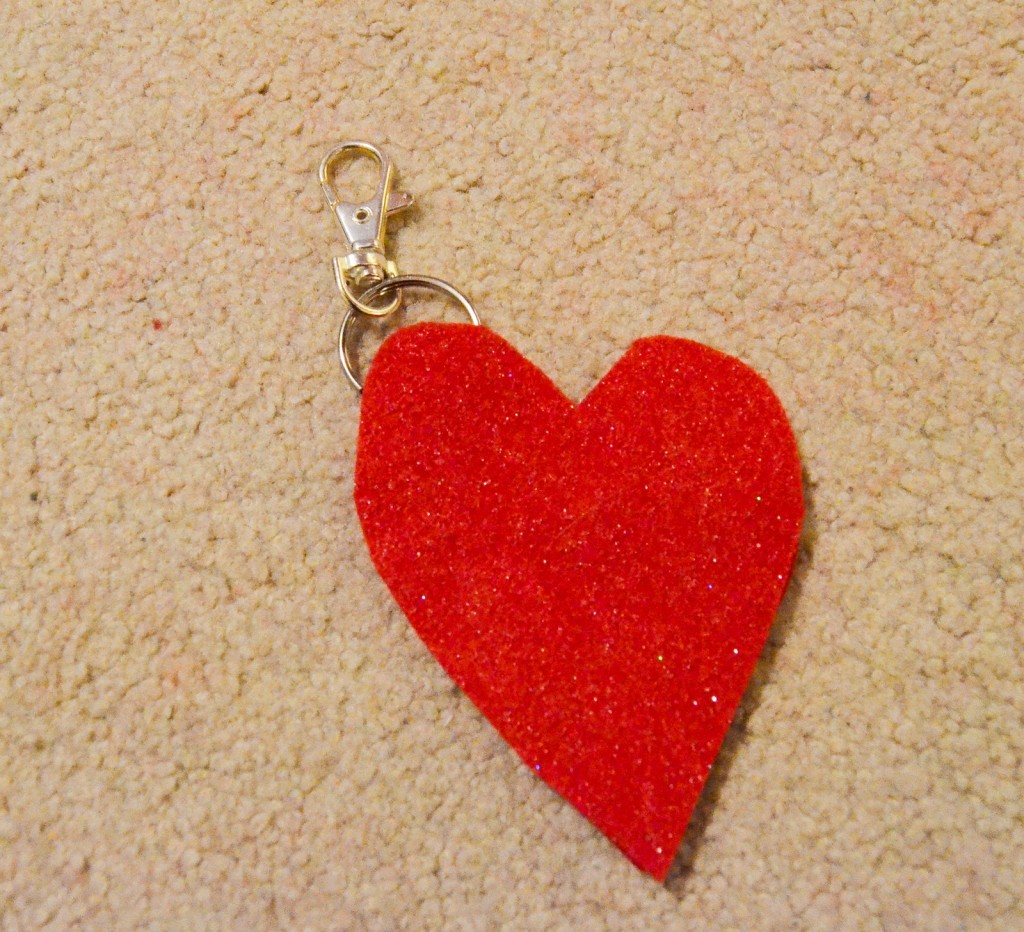 Keep stitching around until you're about 3/4 the way around. Pause there and stuff your fluff inside. Finish stitching and tie off any ends.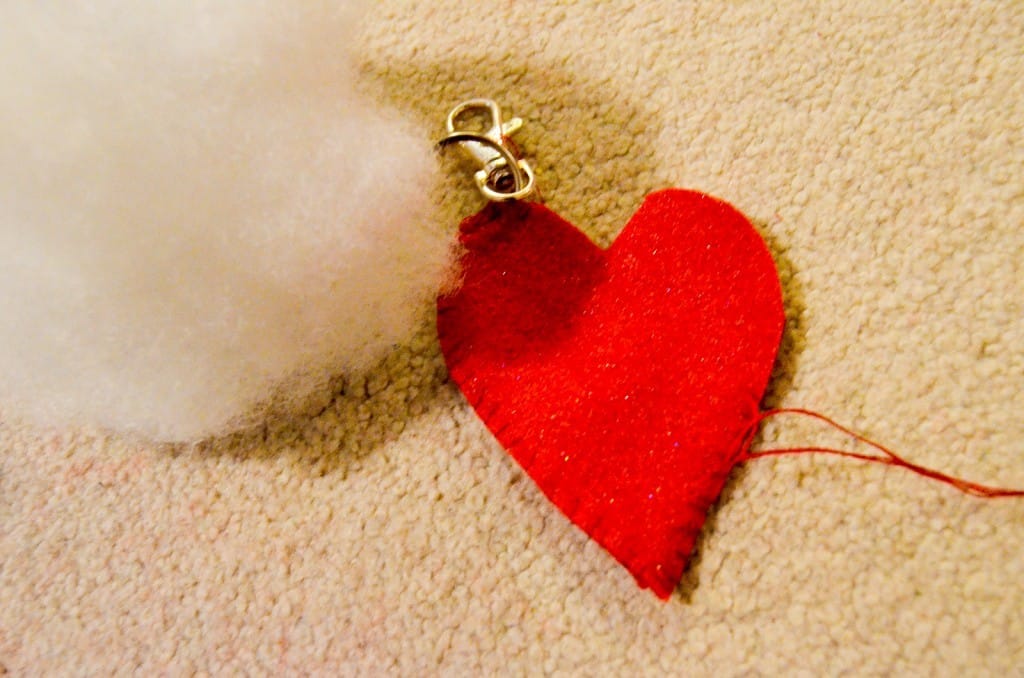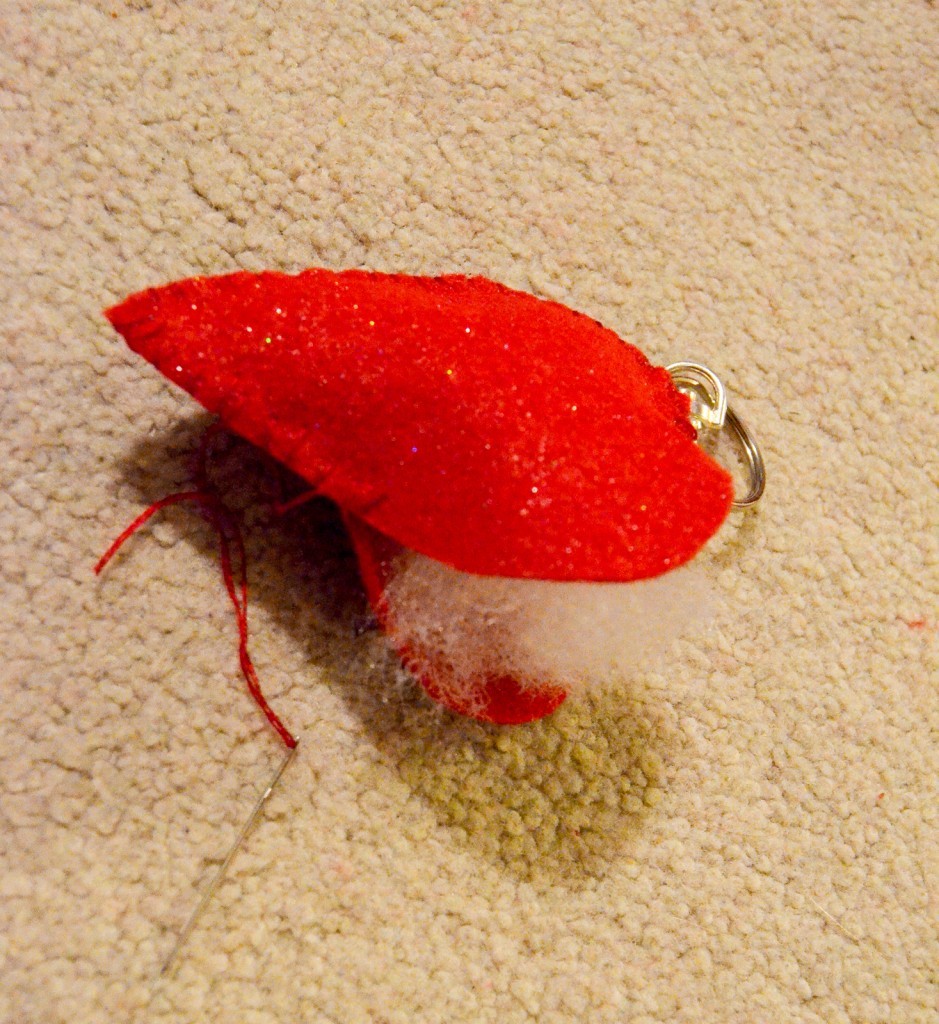 We've been having a great time making these Valentine's Heart Key Fobs. Madeline's stitching is getting so good so fast, and she is loving that she's giving her friends something she (mostly) made herself. Just add on a tag and the valentine is finished!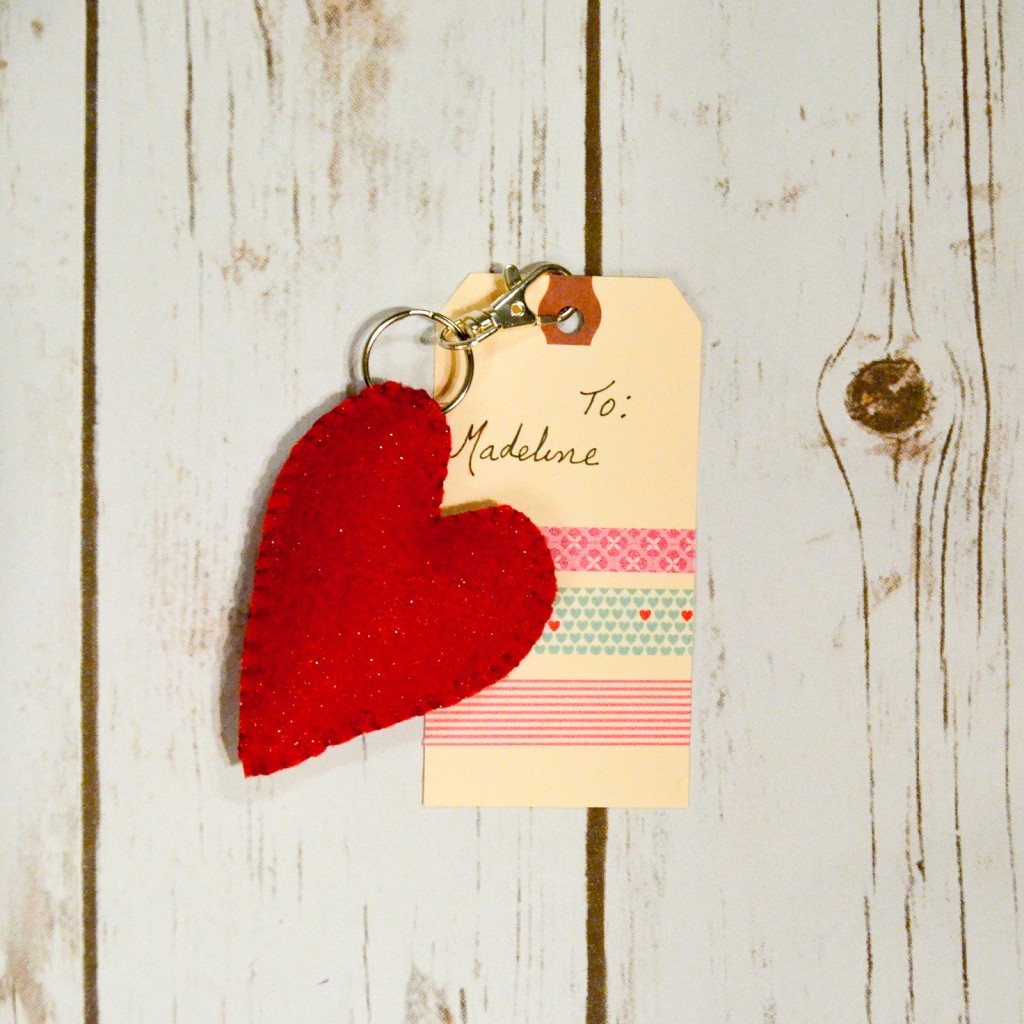 Make sure you check out all of the other DIY Valentine Ideas. They're all linked up below, so you just need to click. Happy Valentine's Day!