I'm a bit addicted to swaps and recently participated in a Kawaii Halloween Swap on Instagram. When I signed up, I didn't realize that the majority of participants were quilters. I've never quilted in my life and felt really intimidated seeing what other people were making. In the end, though, I made a few stitchy things, and I love how they turned out. This felt ghost key fob brings a grin to my face and is true to my crafting style.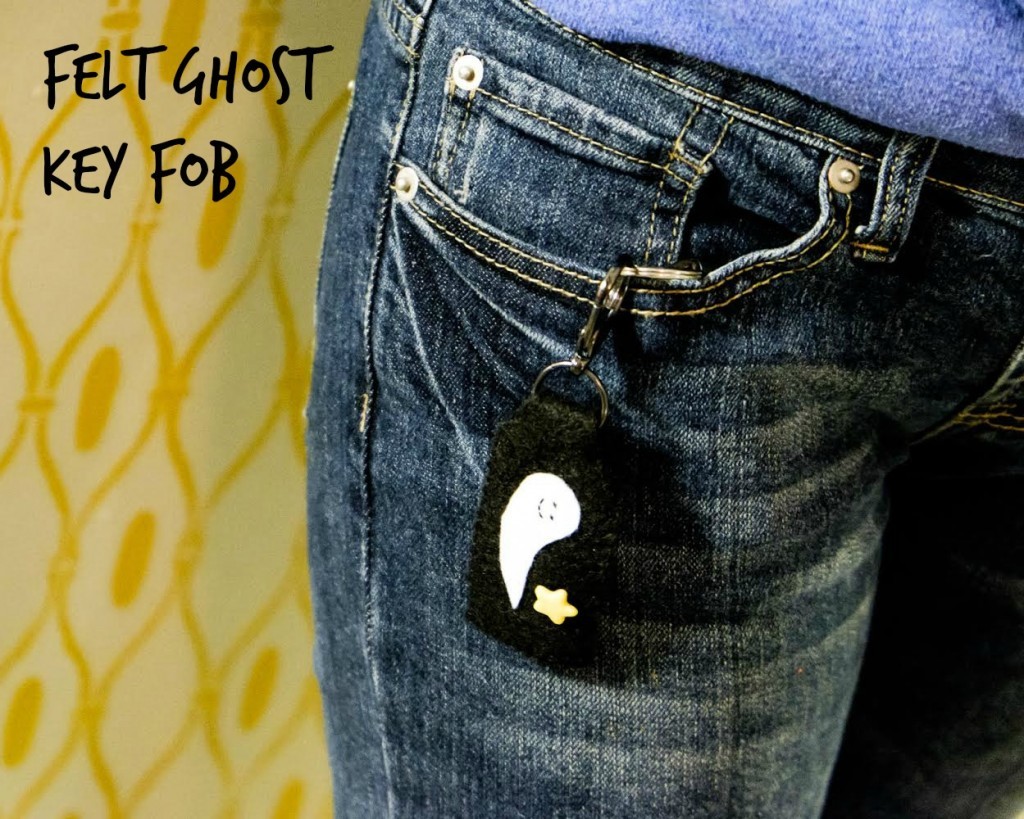 This project uses:
black felt
white felt
black embroidery thread
white embroidery thread
star button
key ring
I cut the black felt into a strip roughly one inch wide by four inches long.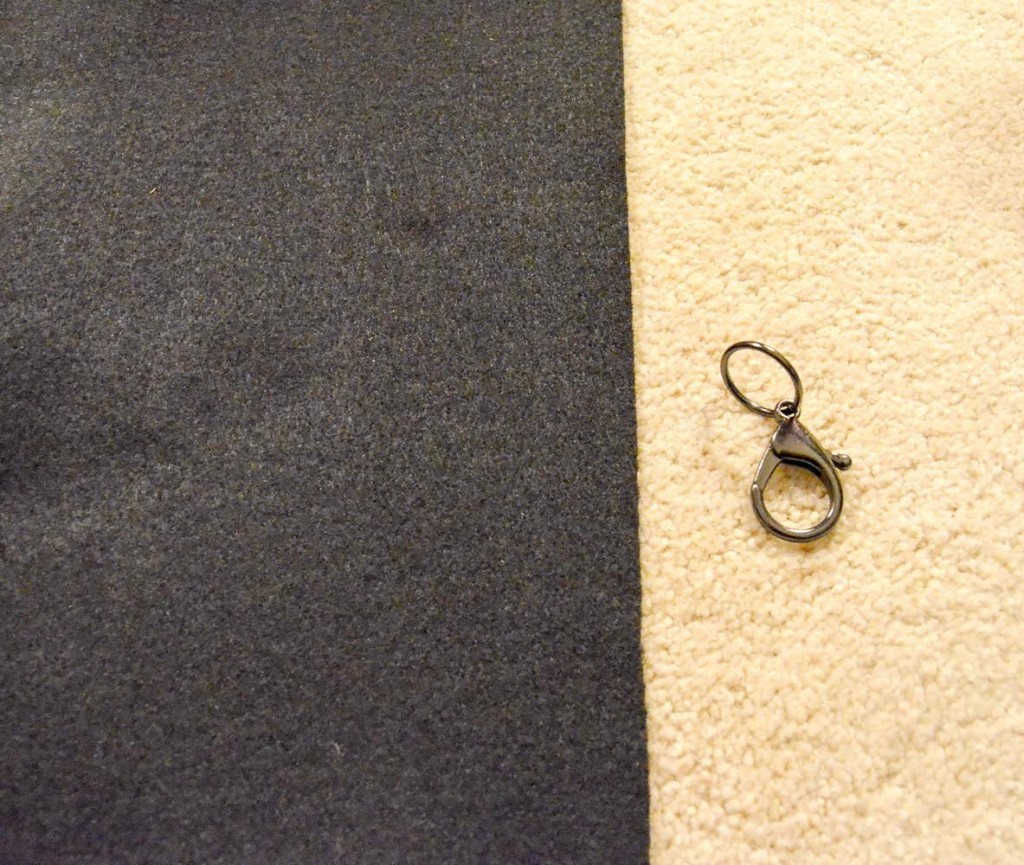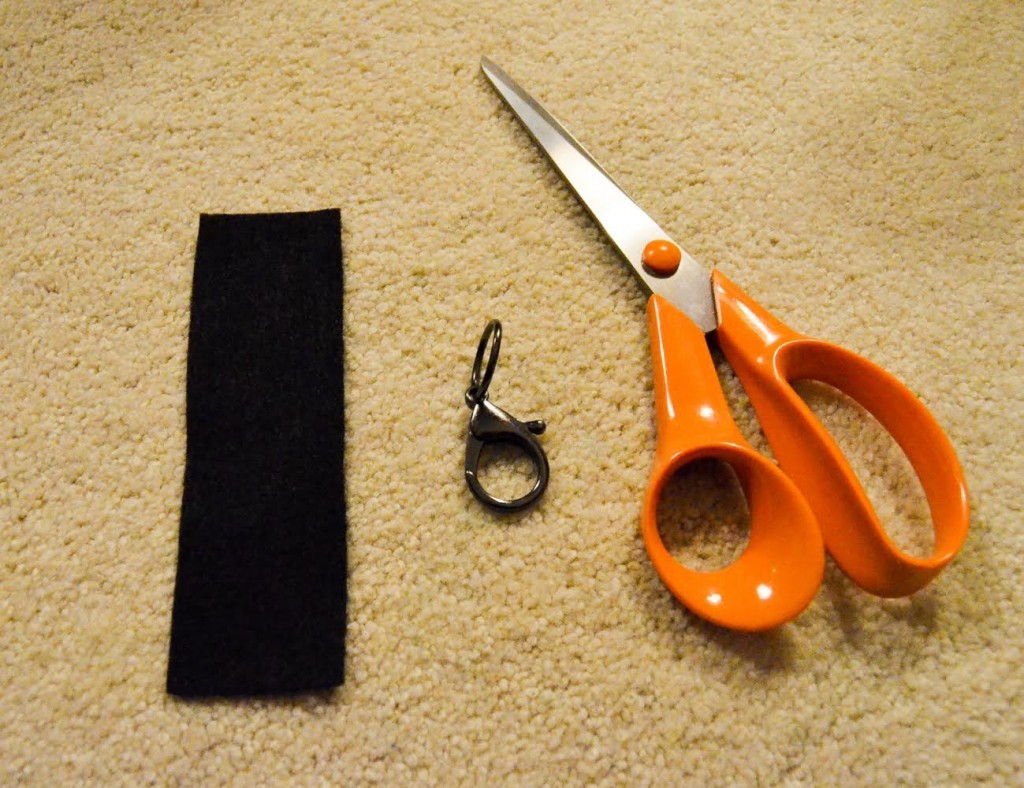 Cut a ghost shape out of white felt. I didn't use a pattern–I just winged it. The ghost should fit within roughly an inch of the black felt.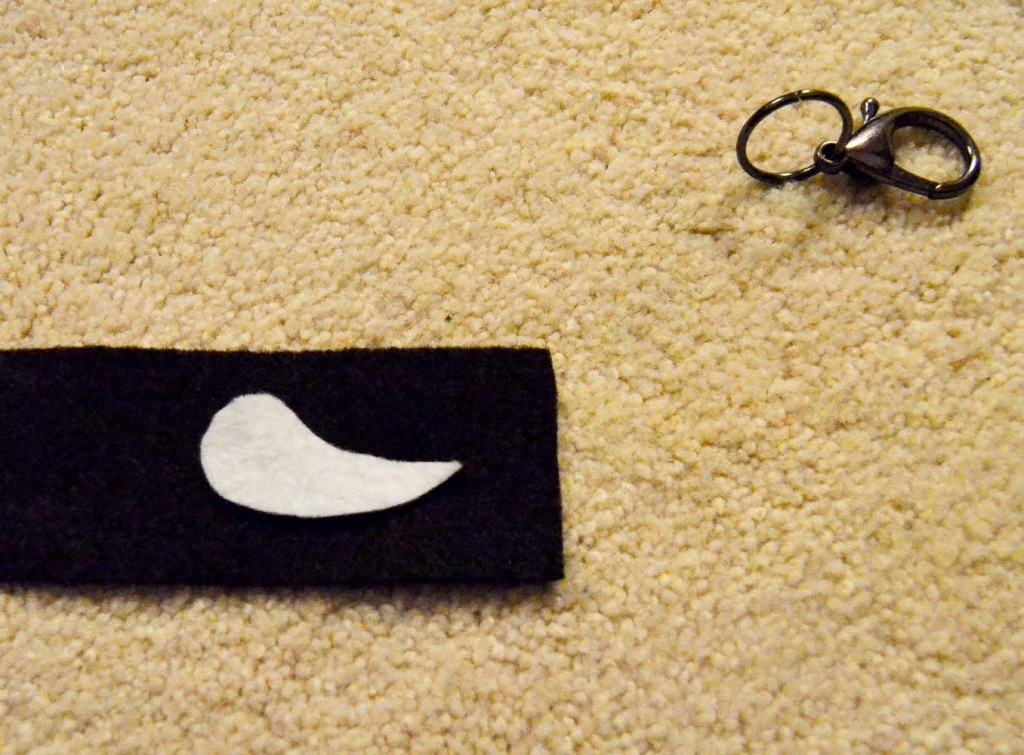 Using the white embroidery thread, stitch around the inside edge of the ghost.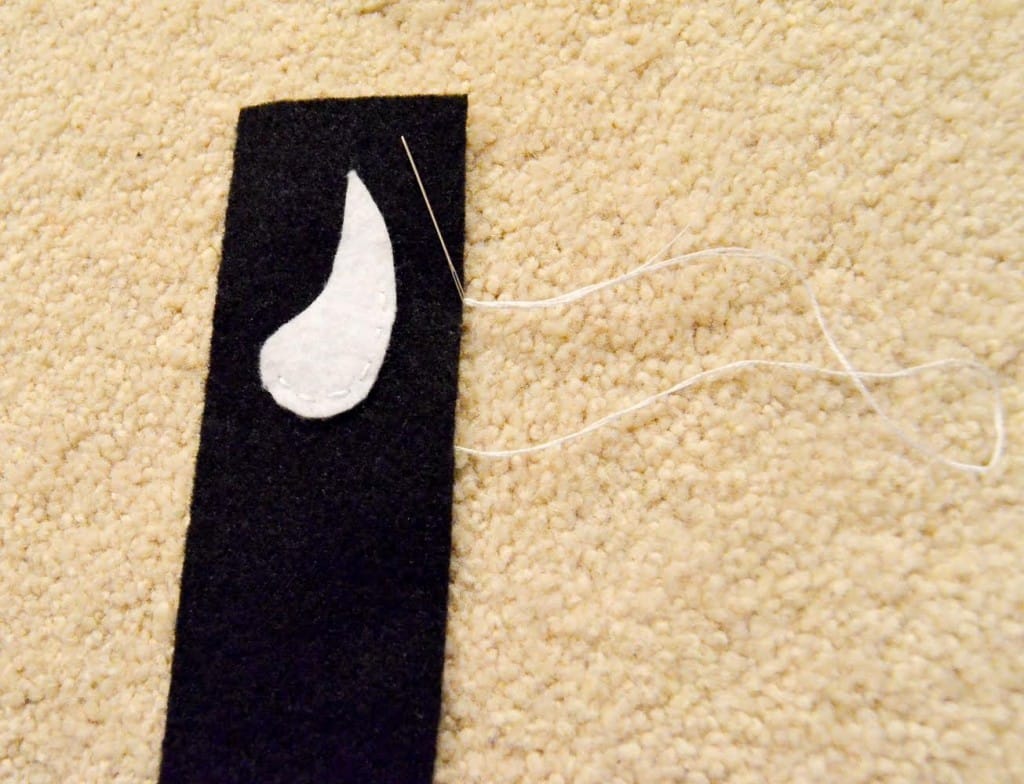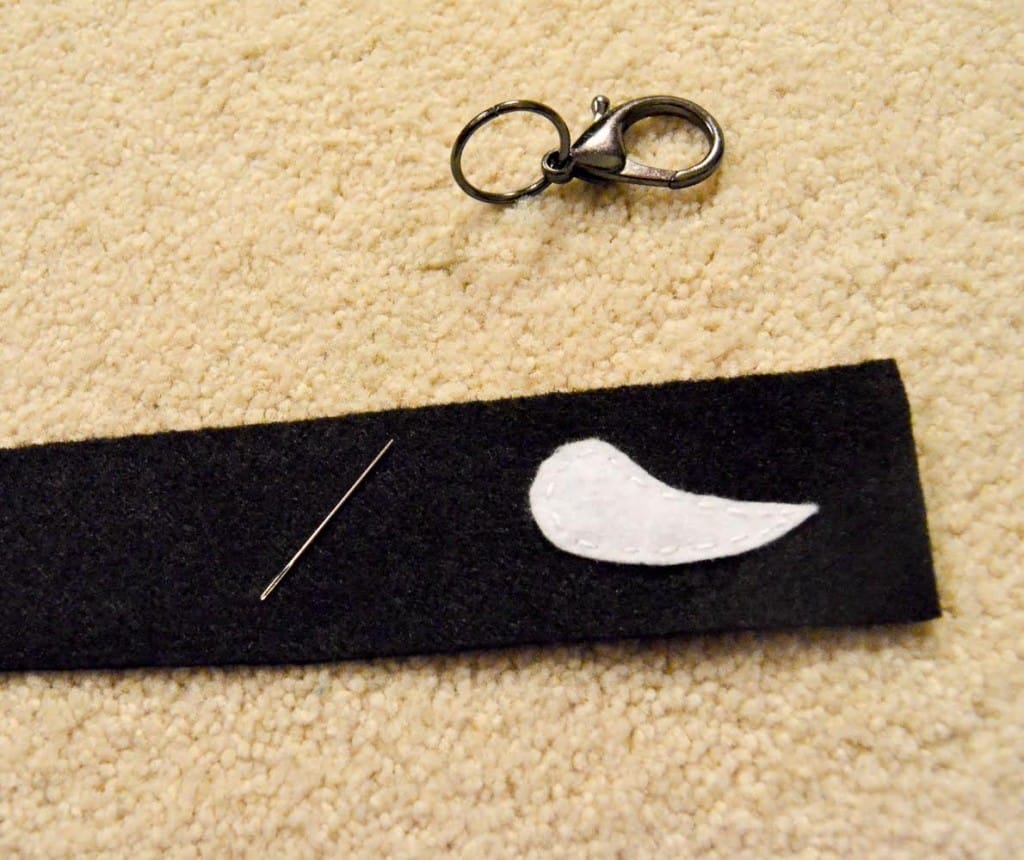 I used two small cross stitch stitches for the eyes, followed by three stitches to create a smile. Stitch these in black.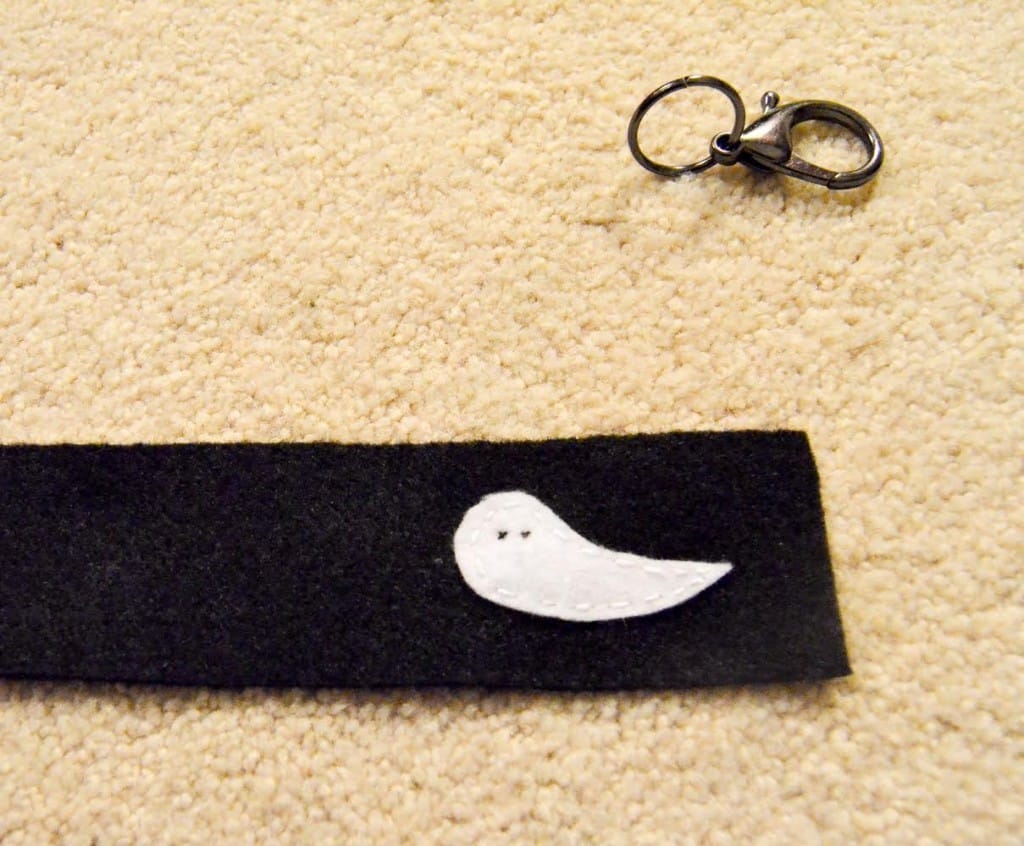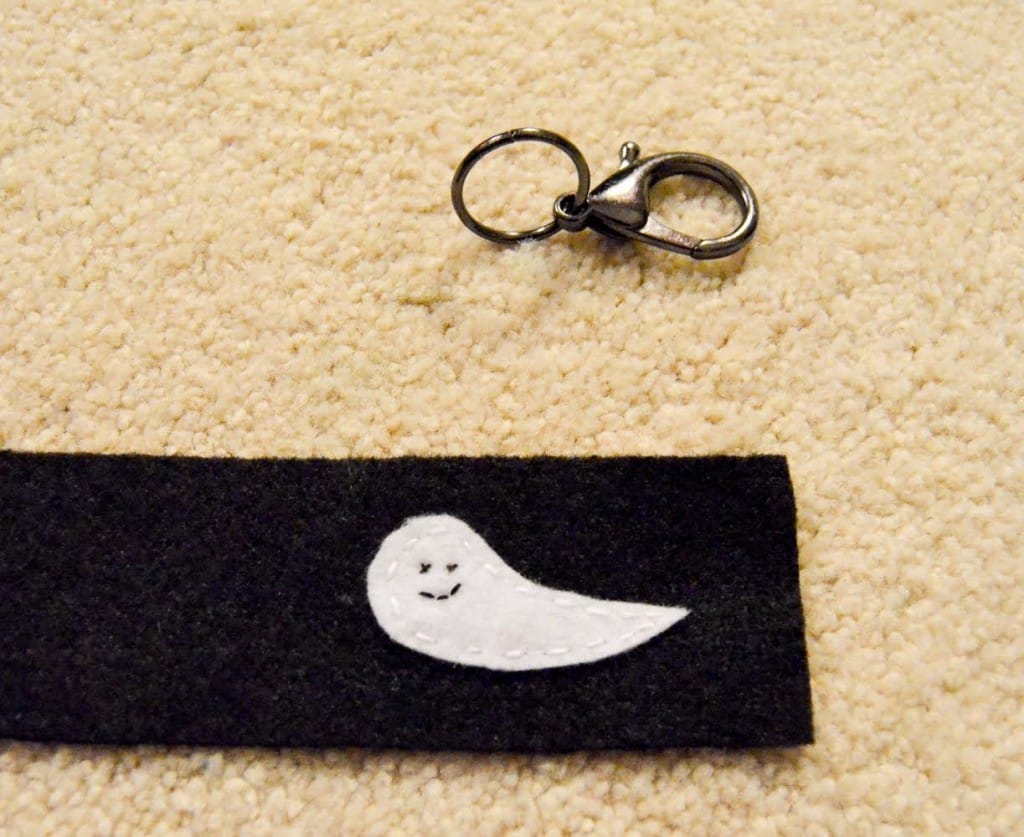 I wanted to add a little something more, and found a little star button in my stash.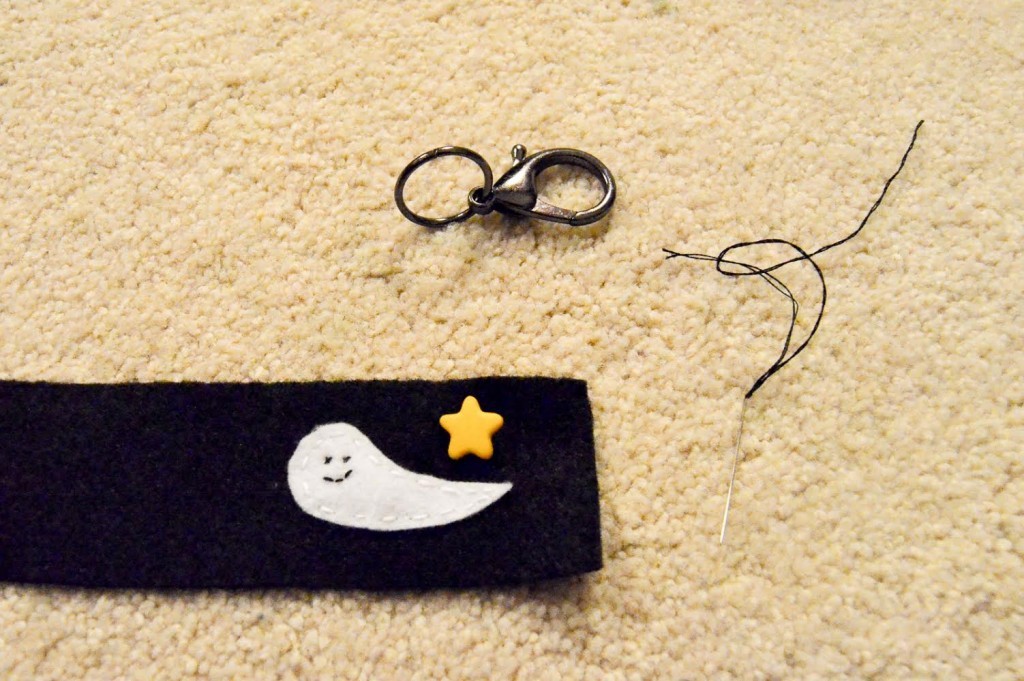 Place the fob into your key ring and leave it at the halfway point. Fold it in half so that the bottom ends meet up. It will pinch in the middle a bit. Just keep the fold in. Stitch around the black felt, leaving a little space at the ring. I stitched around the outside instead of lining it this time.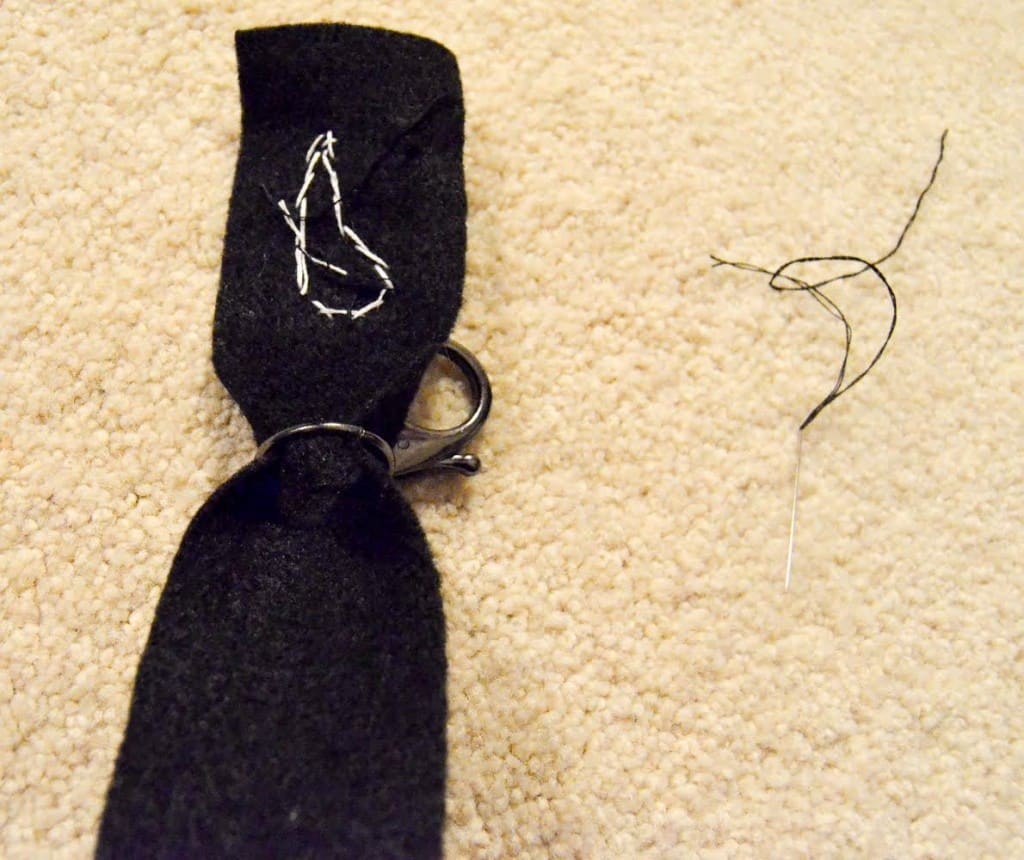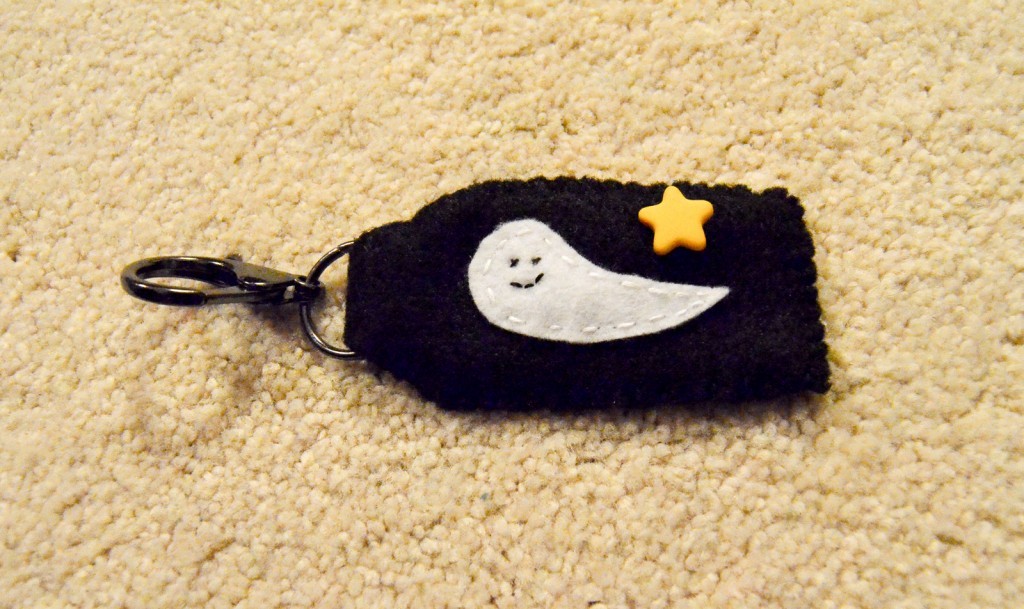 There you have it! My felt ghost key fob is pretty easy and you don't need any special tools or skills beyond being able to thread a needle. It was a fun little project to make. I hope my partner likes it as much as I do! I also made a Happy Halloween Hoop Art Trio that you should check out!