There are few shows that I go back to as often as Doctor Who. I love all of the Doctors, but I love the villains, too. The cybermen creep me out big time and I can't see people walking around with those Apple AirPods without thinking they're doomed. The Doctor is always victorious, though, and I made this fun Cyberman Head as part of a Doctor Who Halloween display where the good guys won.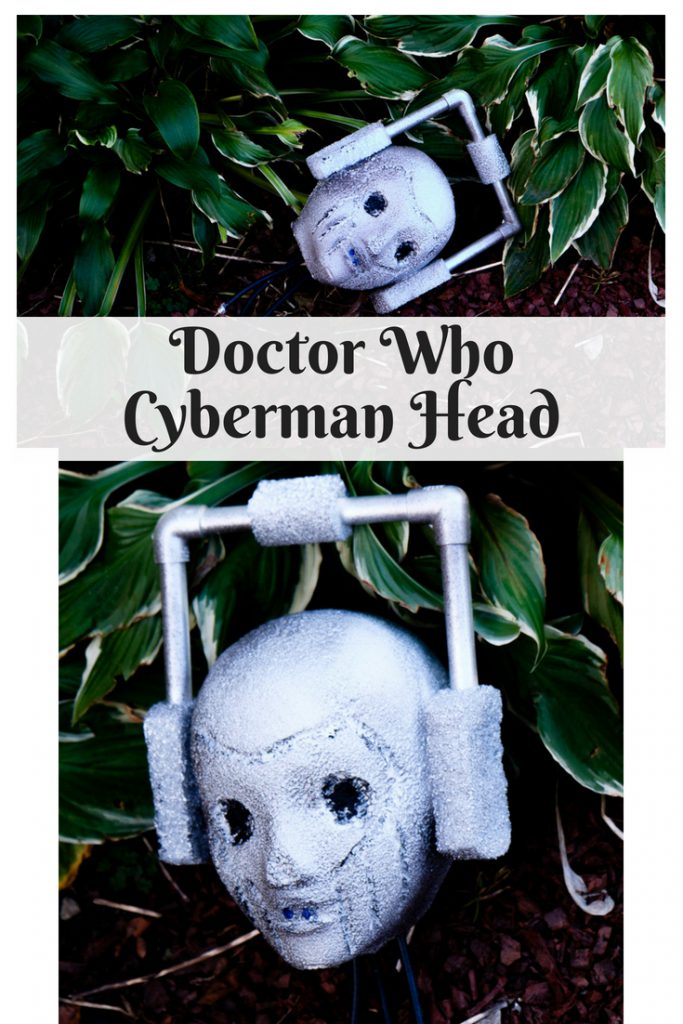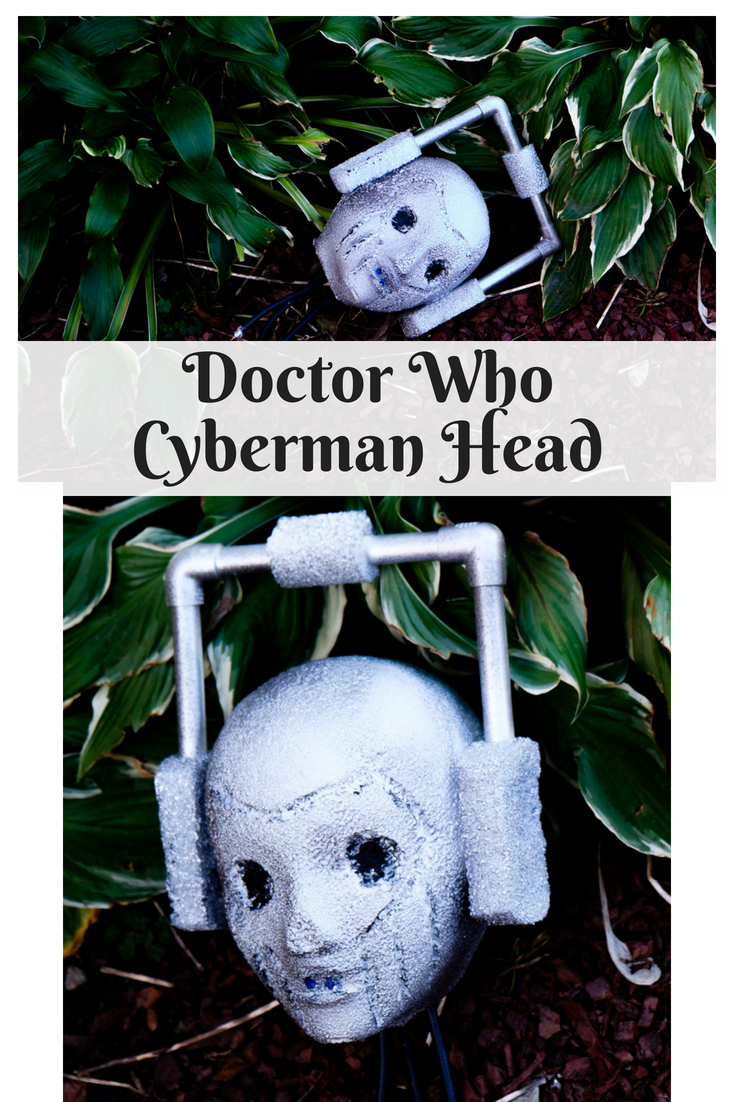 This post contains affiliate links.
To make your own Cyberman Head, you will need:
2 styrofoam discs, 23mm x 98mm (you can cut them from bigger pieces if needed)
1/2″ pvc pipe
2 90 degree elbows
foam connector set
saw
cable
The first step is to file down the mouth. I didn't want any sign of the lips and Cybermen have just a rectangular indentation for their mouths. It's an easy place to start.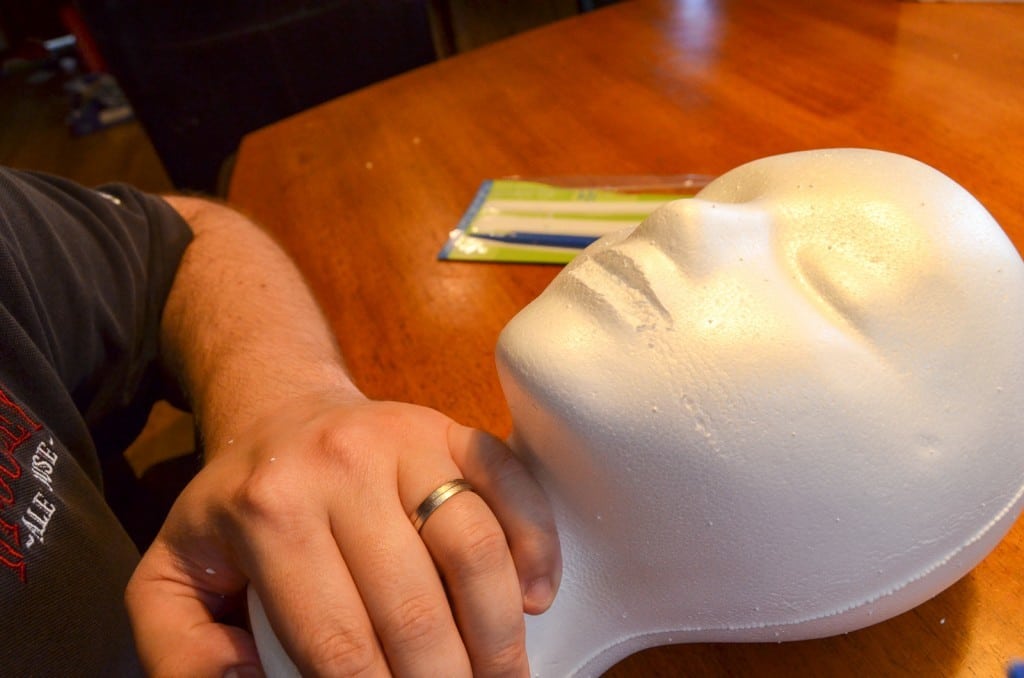 Next, start filing away around the face. We made the basic shapes and then went back in to go deeper with them. Scott and I took turns with it–it can get a bit tricky and it was nice to be able to pass it off every once in a while.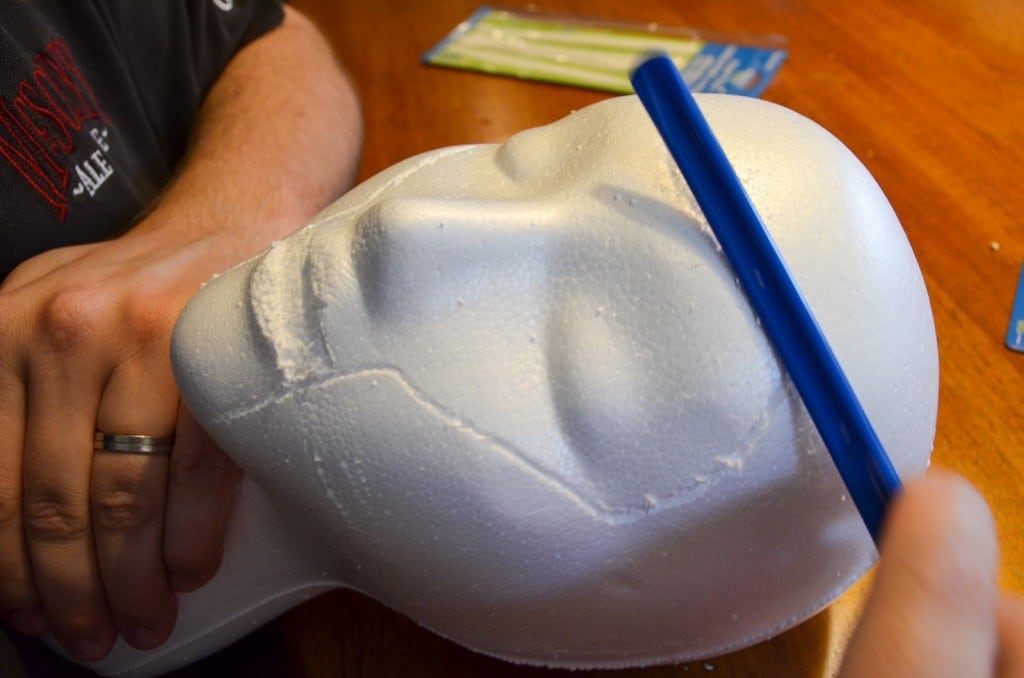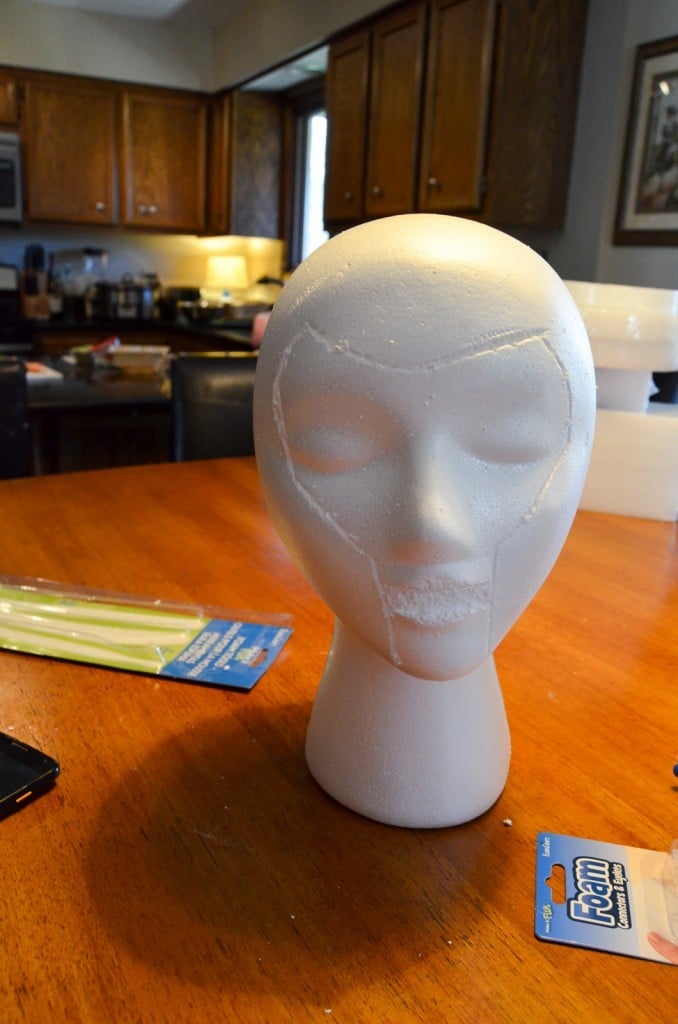 File down the nose and outline the eyes.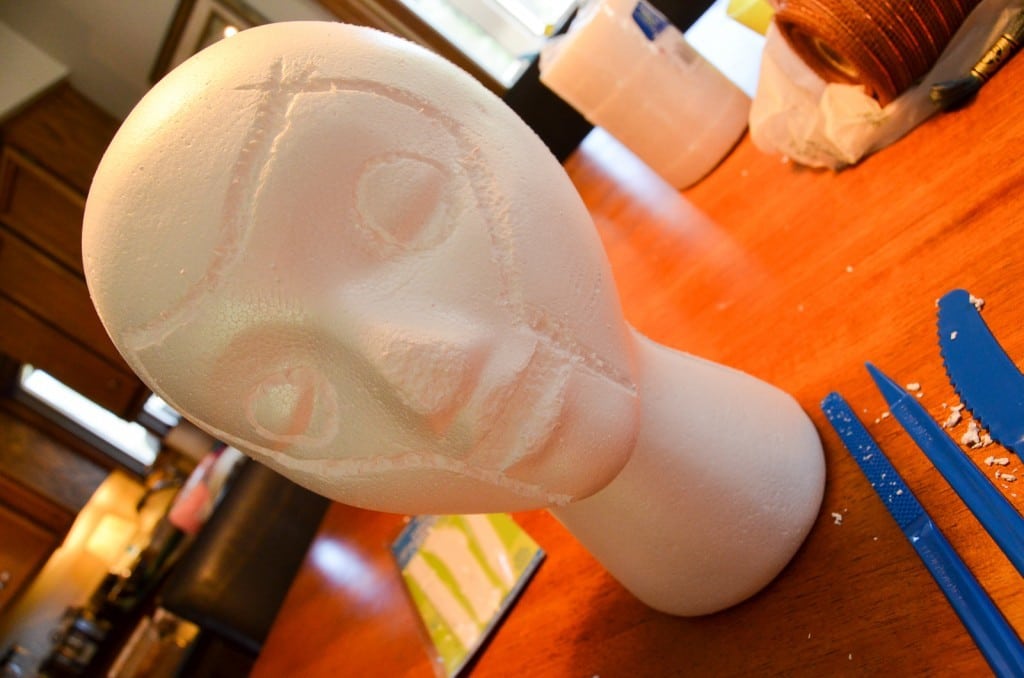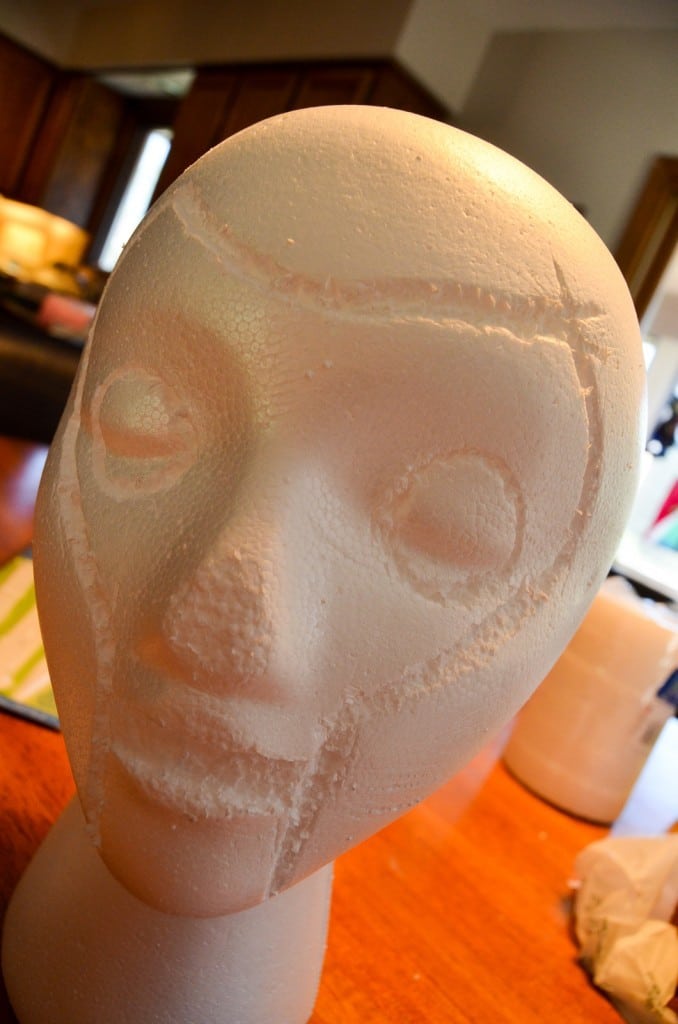 If you're looking for a break from filing, grab your two foam discs and cut the sides off. These will be the ear plates.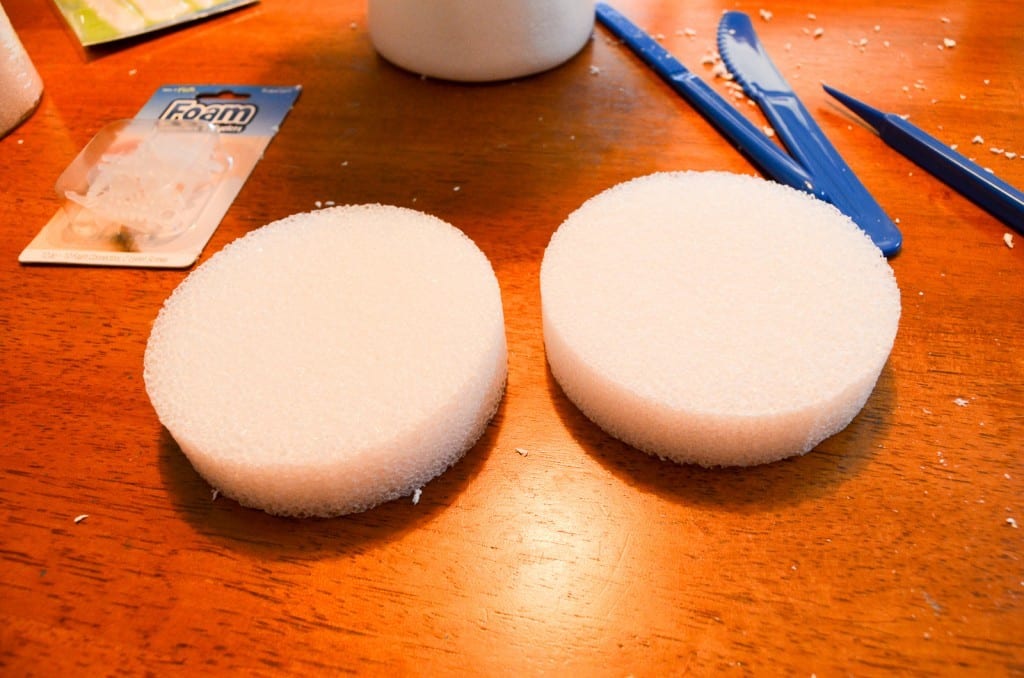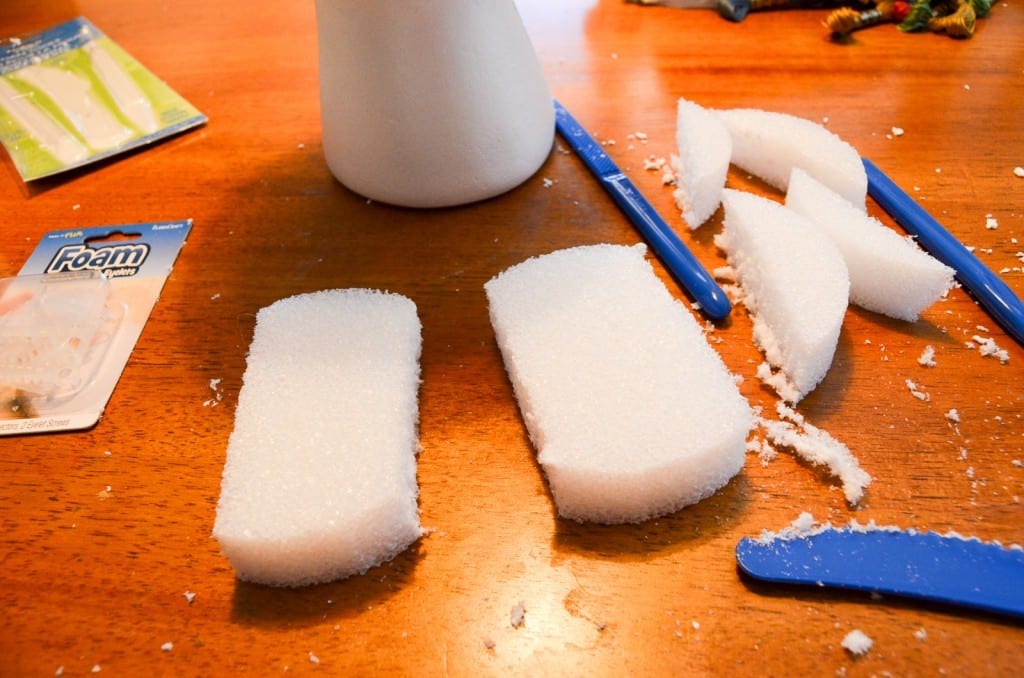 Back to filing. File down the eye circles. Add in the two lines down the sides of the face. I also flattened the chin to square off the head and filed down the area where the ear pieces will go.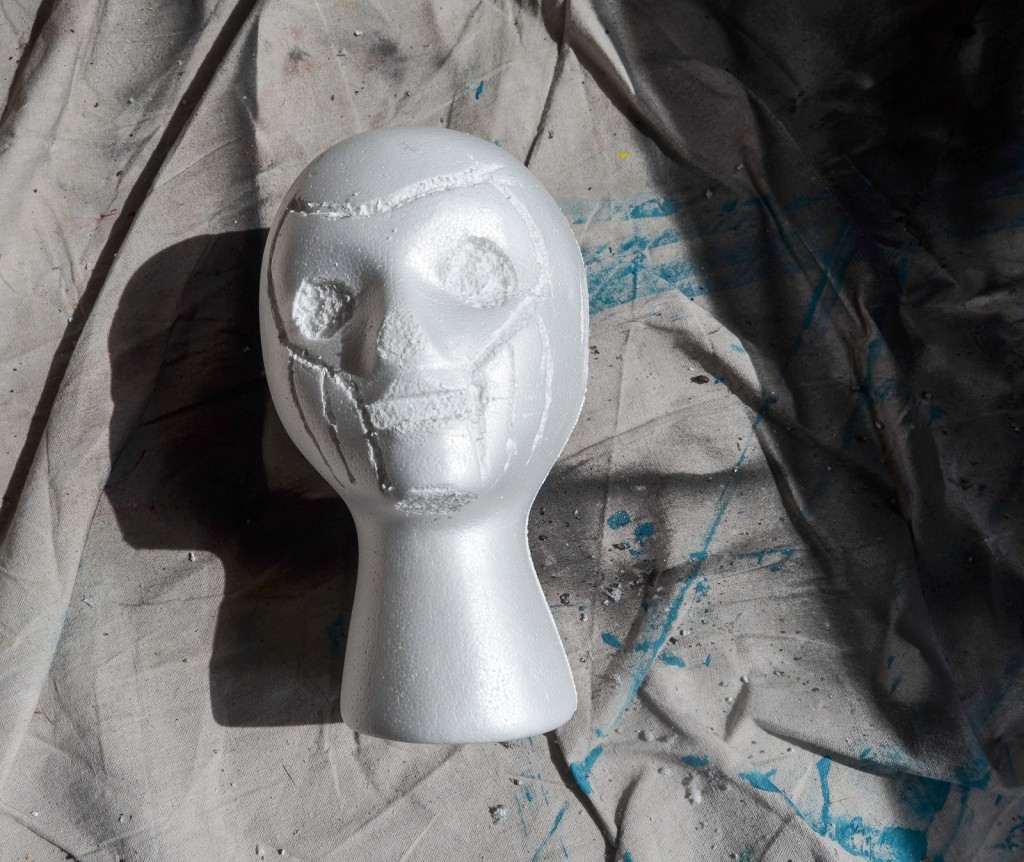 Cut your smoothfoam rod into a piece that is roughly two inches. Get your pipe, elbows, and ear pieces together.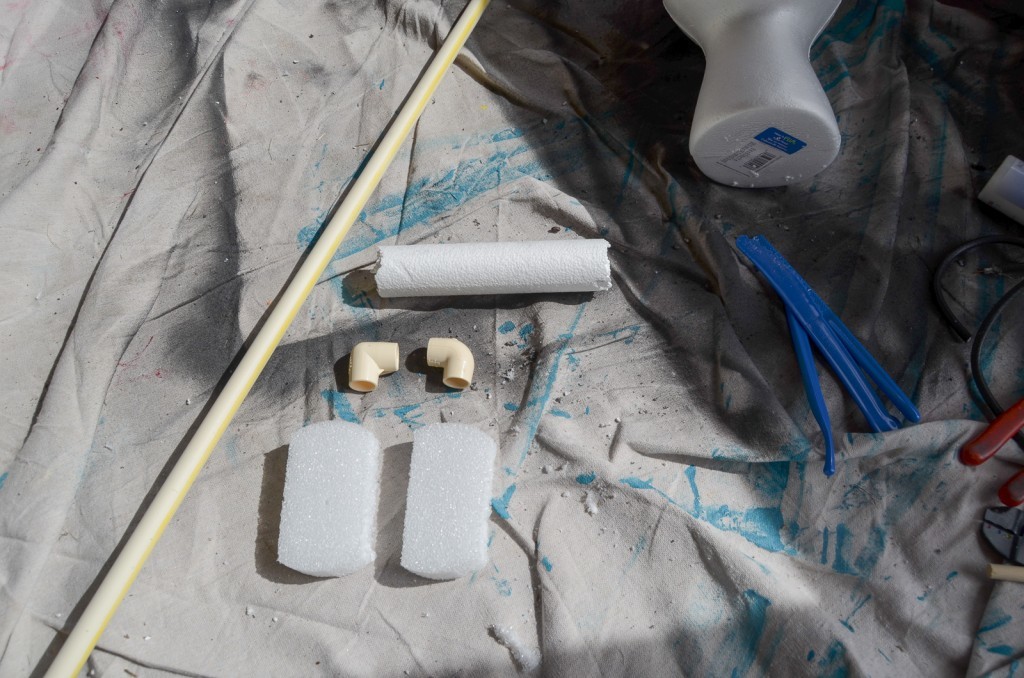 Cut three roughly three inch pieces out of the pipe. Stick the elbows on two of the pieces. Push the piece of smoothfoam through the third.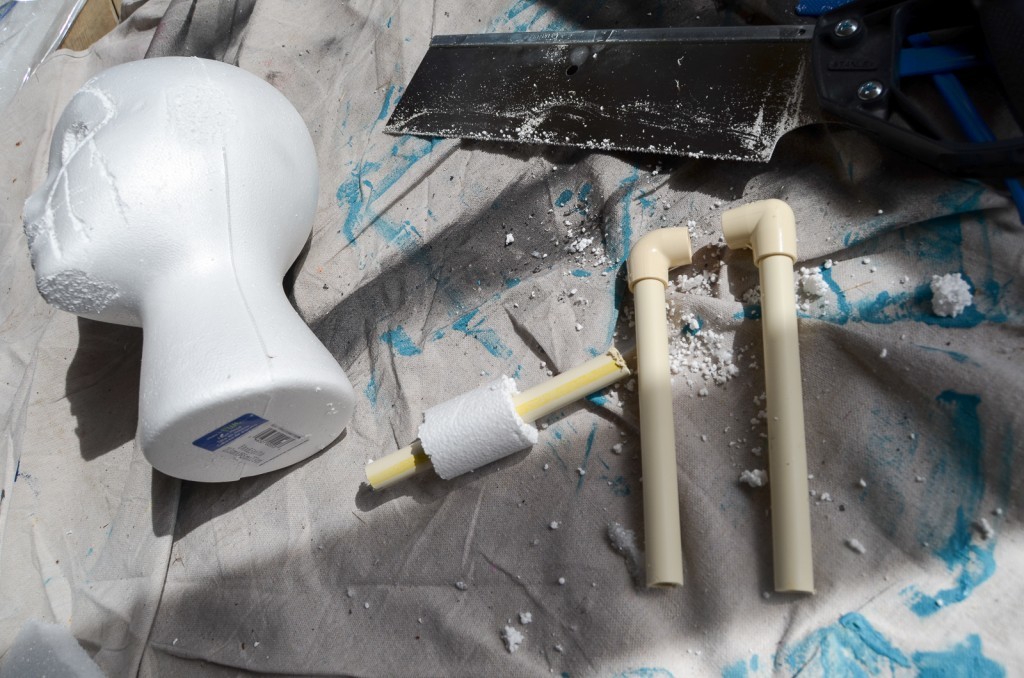 Take the two pieces with the elbows and push them into the a curved side of the ear pieces. You can put some styrofoam glue in the hole to help secure it.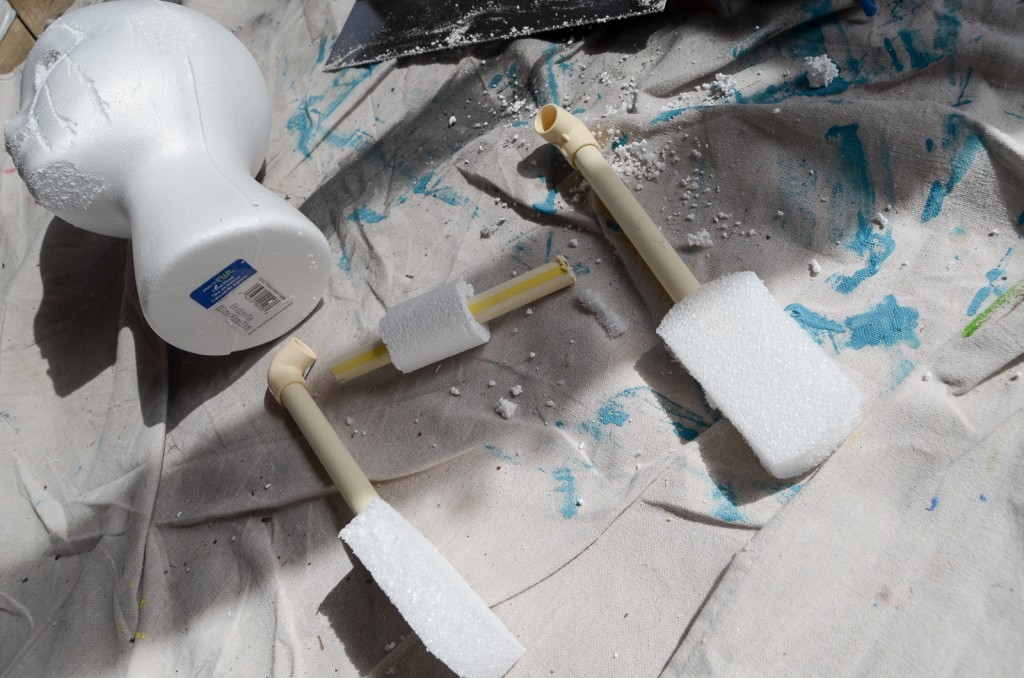 Put a connector in each ear piece.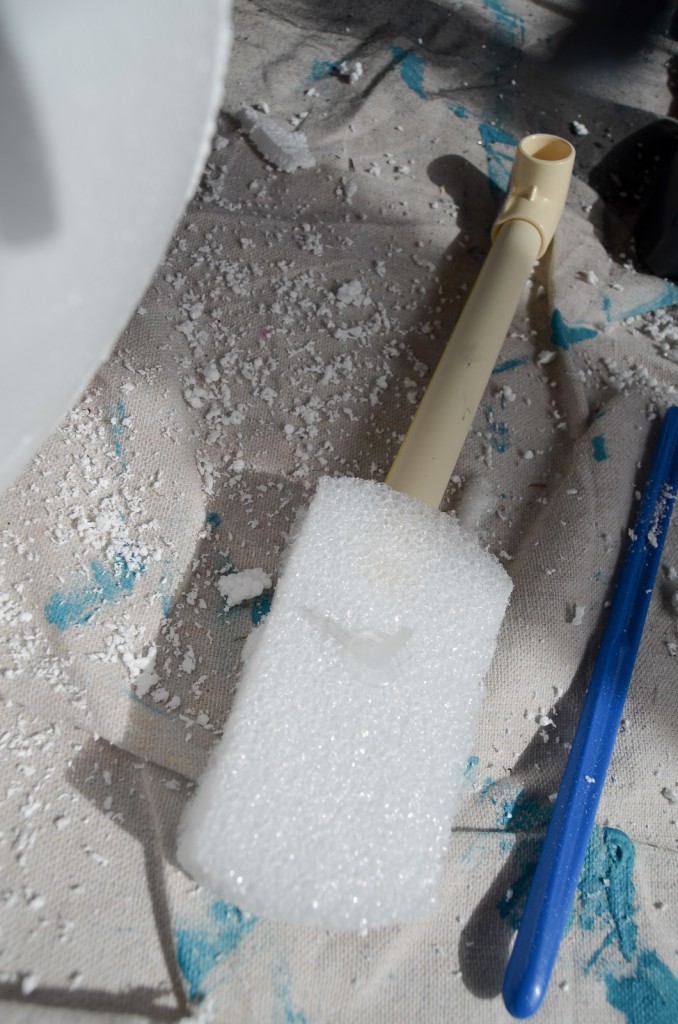 Stick the ear pieces onto the sides of the head and attach the top piece of pipe. Remove the neck so that just the head itself is left.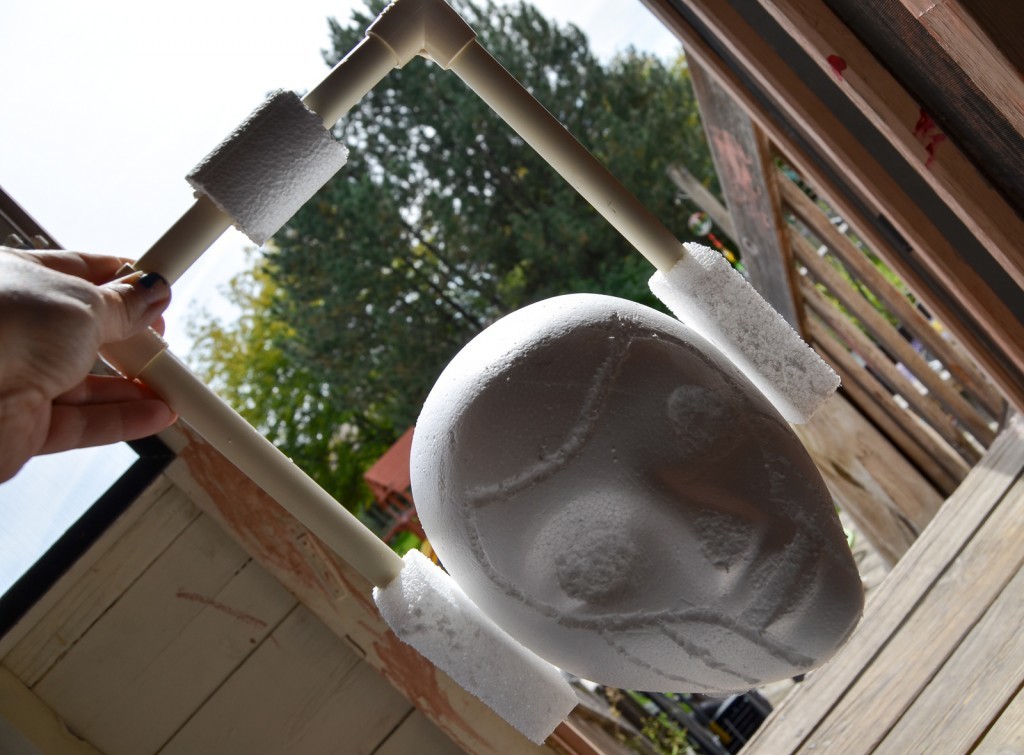 It's time to paint (finally!)! Grab the silver spray paint and cover the head and pipe pieces.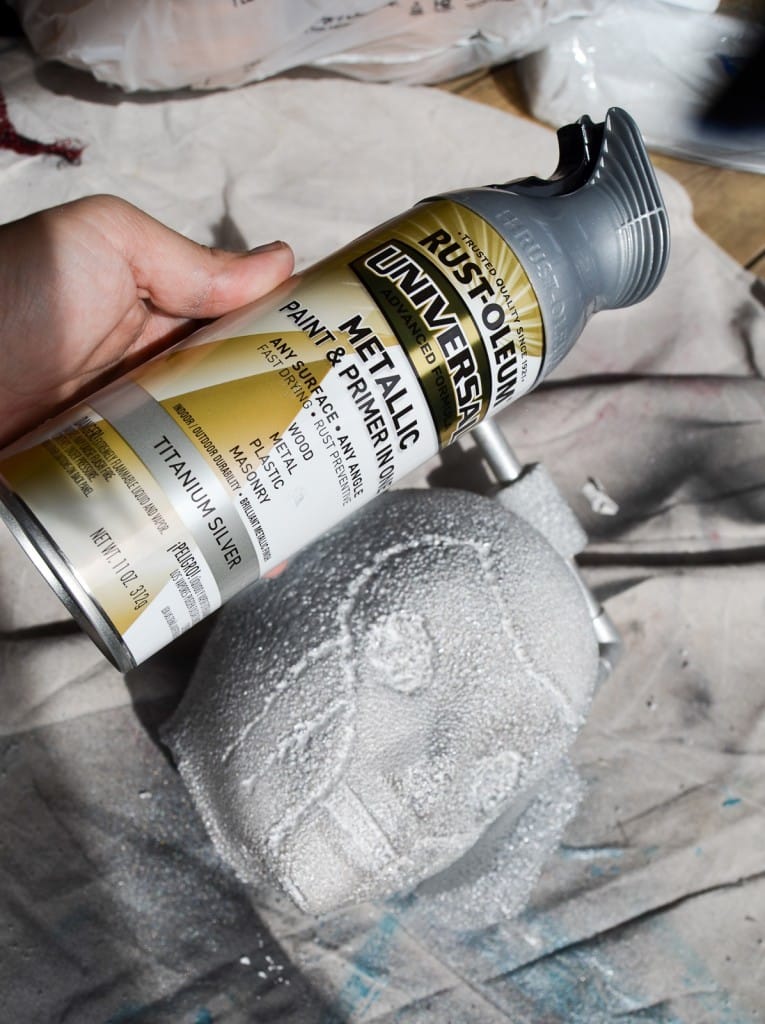 Using the black craft paint, detail the eyes, mouth, and grooves. Put two stripes of blue paint on the mouth. Because my Cyberman is damaged, I used spots of brown spray paint to create a dingy, rusty look.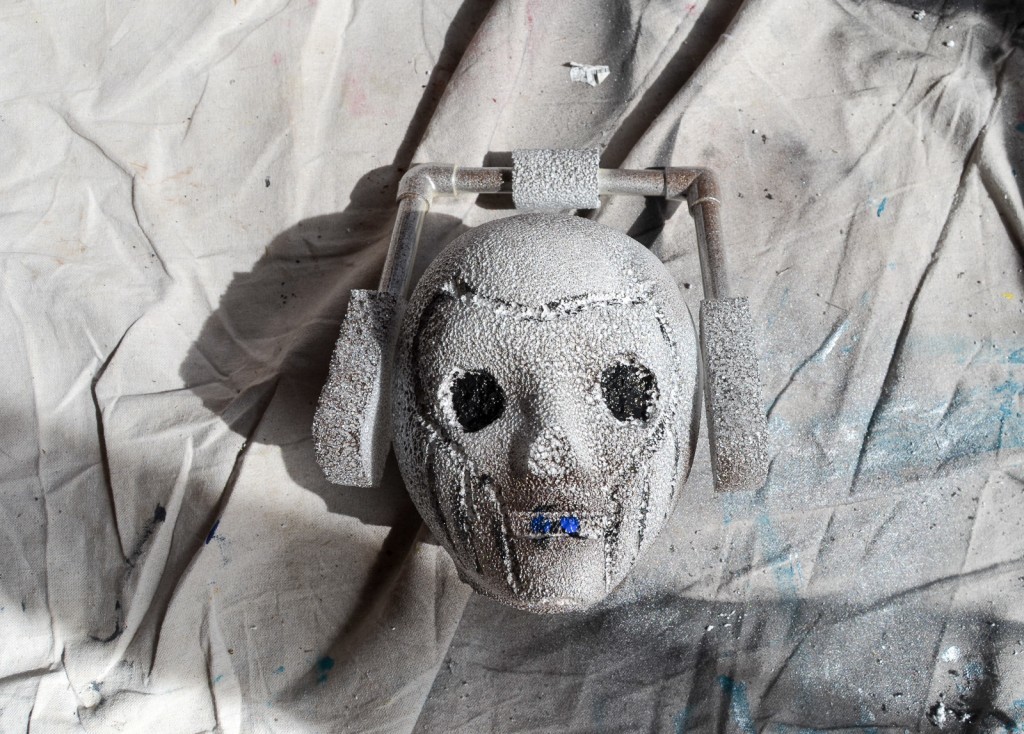 Cut as many pieces of the cable as you want and stick them in the bottom of the head.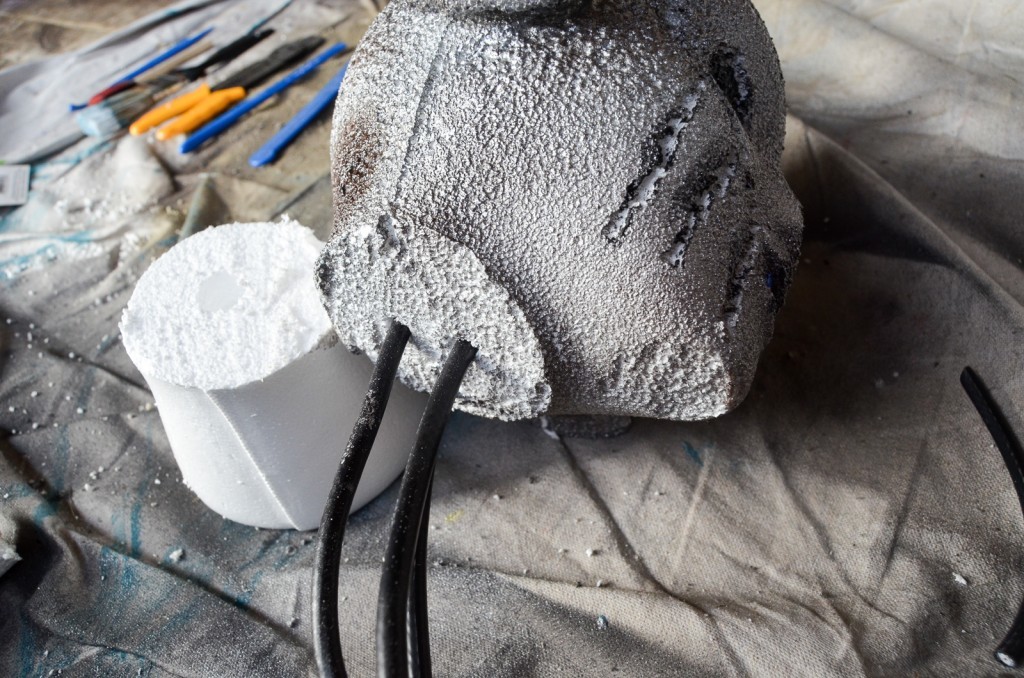 Your Cyberman Head is finished! He's perfect for every Doctor Who lover, especially as part of your Halloween display!