I'm a huge fan of pom pom wreaths. You know the ones that are big and gorgeous and covered in fluffy pom poms?? I wanted to try something a little different and less time-consuming than the big version, and my Pom Pom Heart Mini Wreath was born.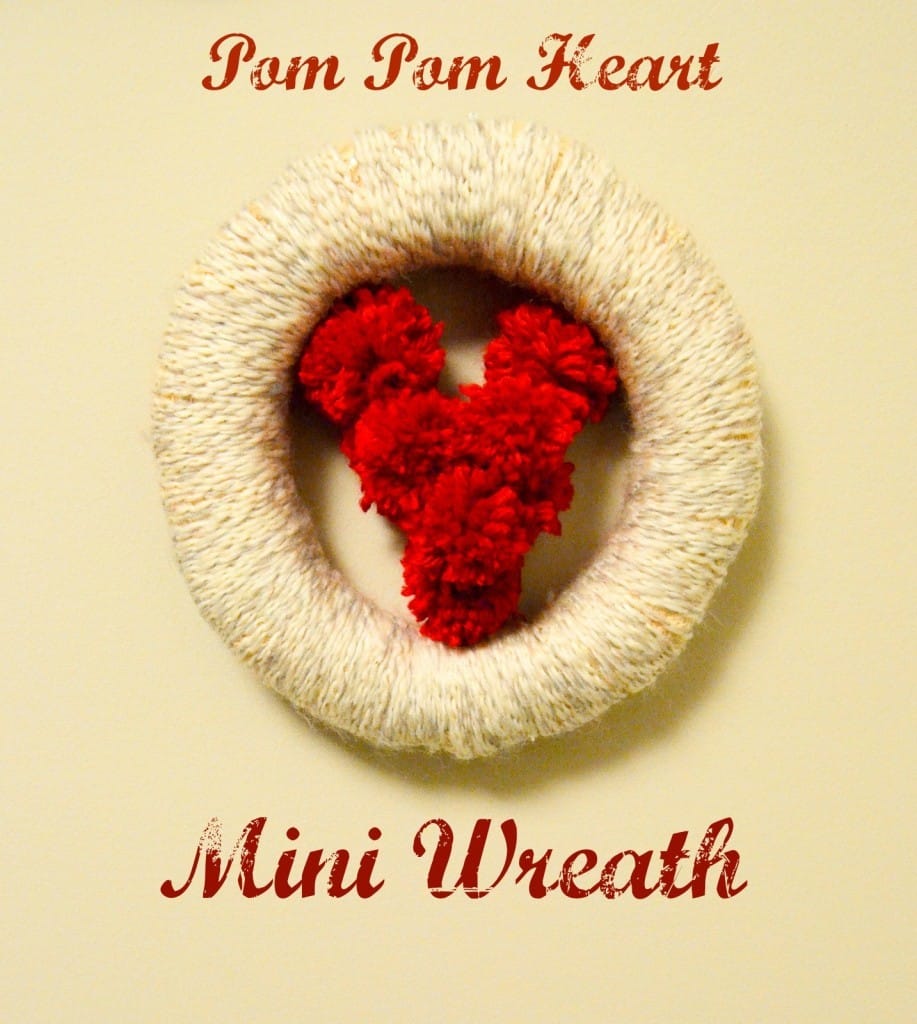 For my Pom Pom Heart Mini Wreath, you will need:
Start wrapping your wreath with the cream yarn. I leave a little tail on the back of the wreath and wrap around it, so no other supplies are needed. I suggest sitting in front of your favorite show while you wrap. The mini-wreaths don't take all that long, really, but it's still nice to have a bit of a distraction for something like this! When you get the whole way around, just tie off the end with one of the early loops. This will also create a hanging loop for you.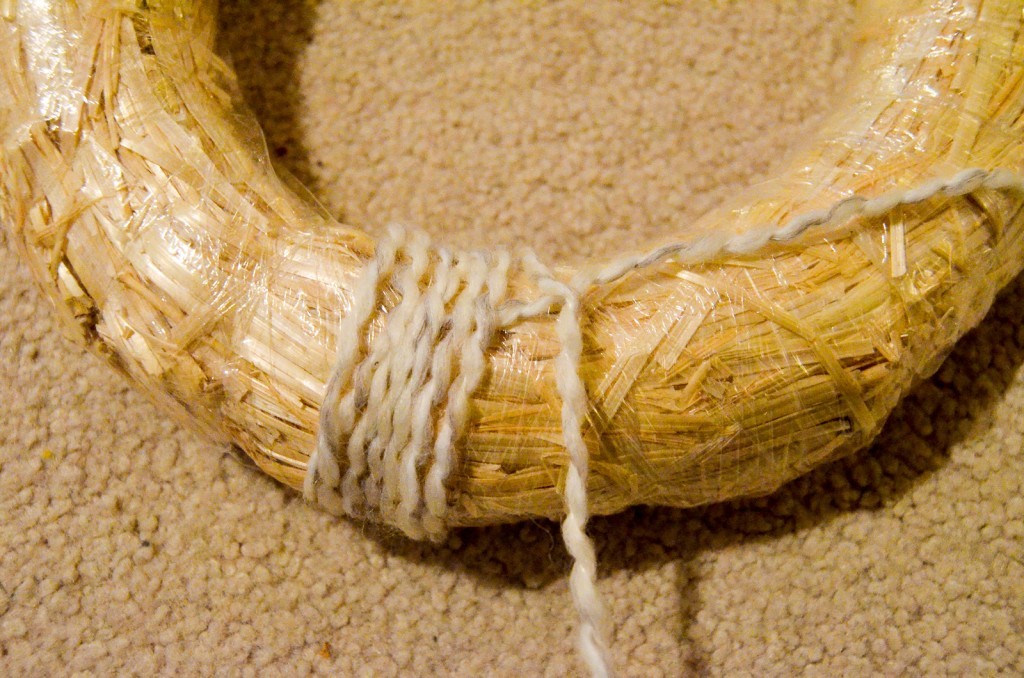 Next it's time to make the pom poms. I made five of the 1-5/8″ size and 3 of the 1 3/8″ size.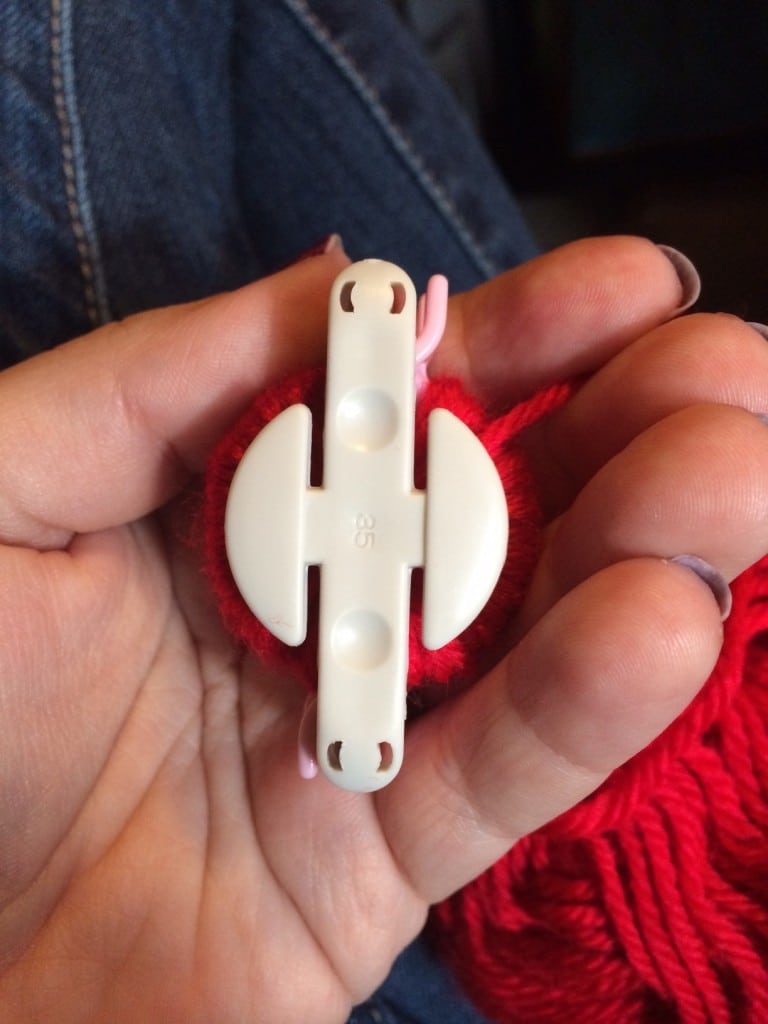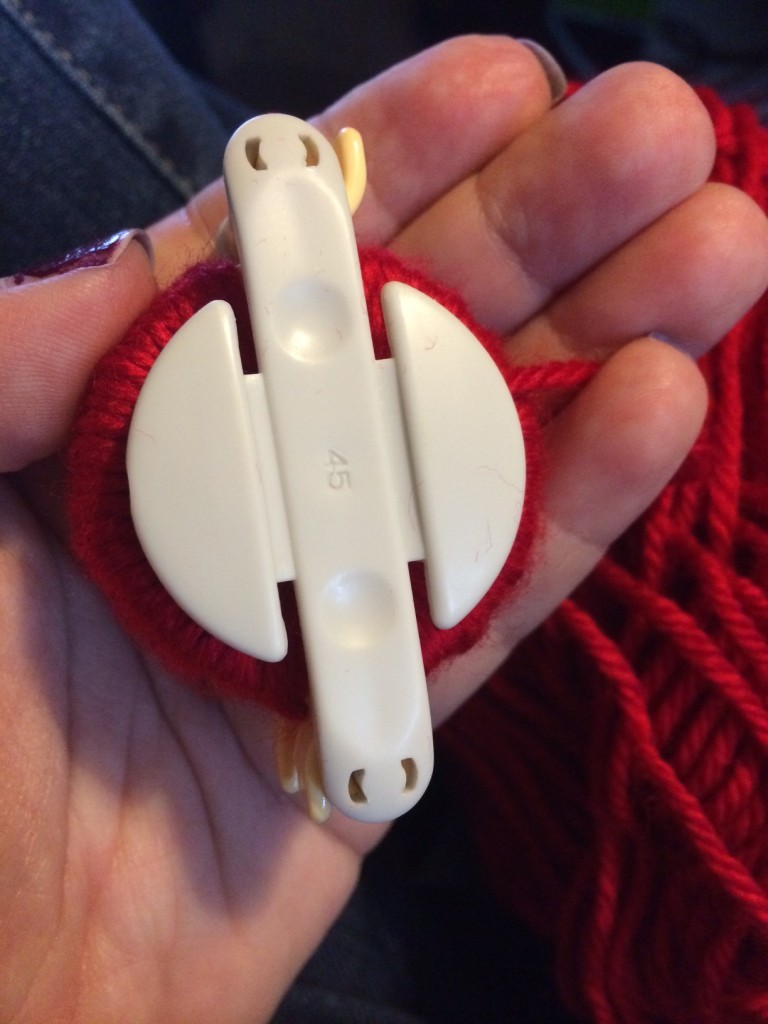 Lay out the pom pons inside the wreath in a heart shape. This will help you know where to stitch them.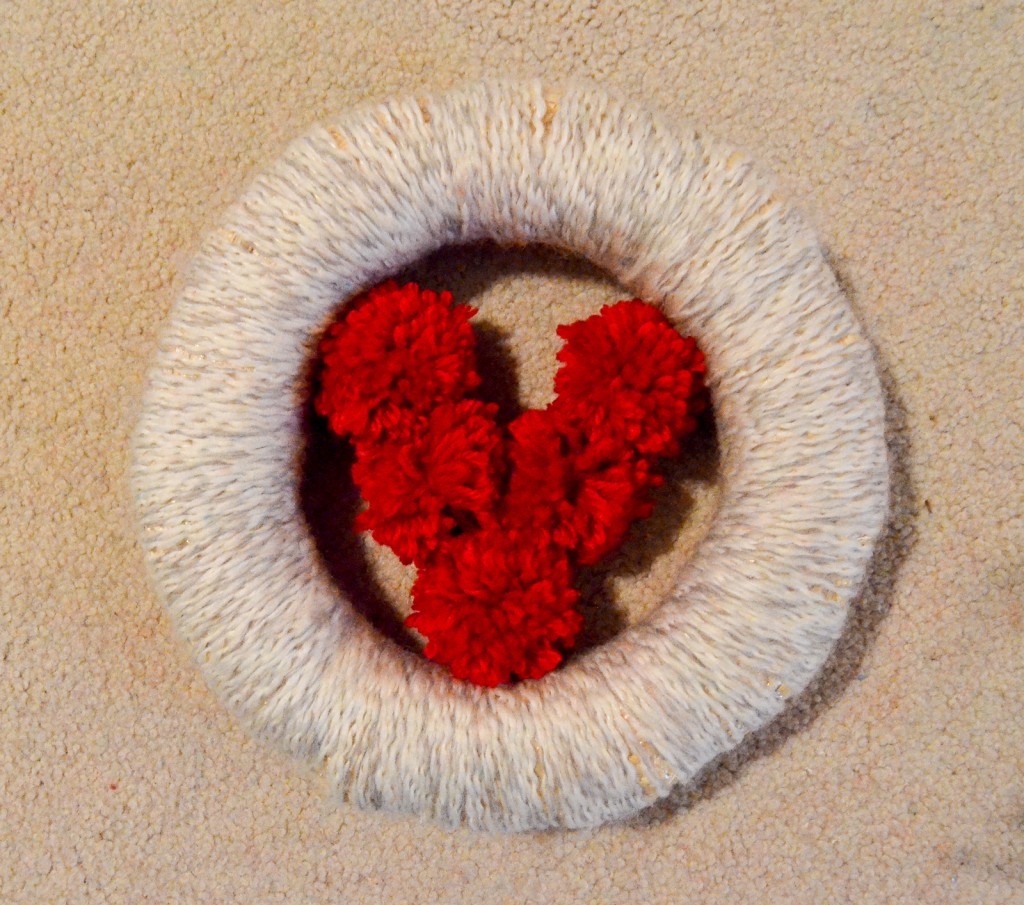 Grab your needle and thread, and stitch through a small portion of the wreath where a pom pom will be touching it. Tie it off.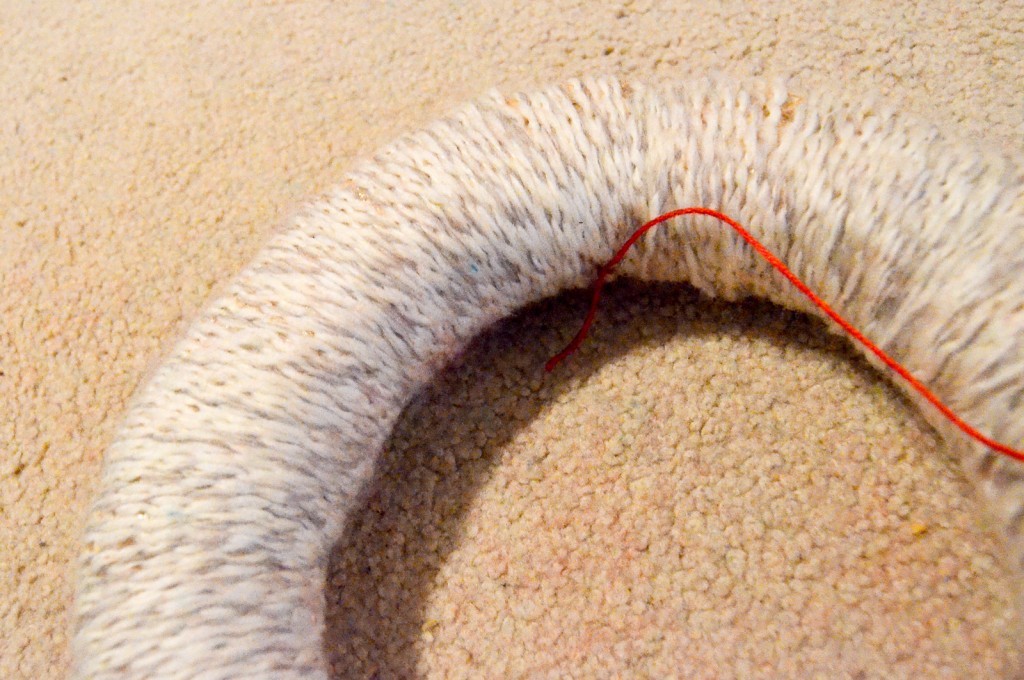 Thread your first pom pom and push it the entire way to the edge of the wreath. String up your next two pom poms and continue the side of the heart. Stitch it through the wreath where they meet.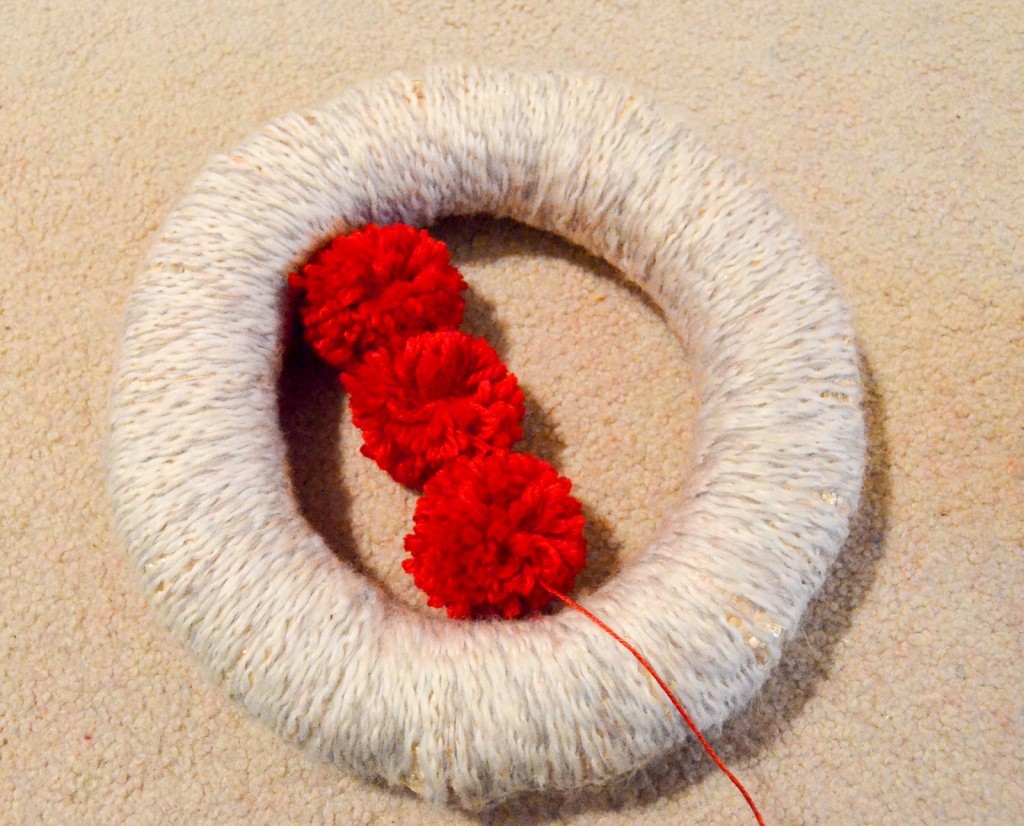 String up the last two of the larger pom pons and finish off your heart. Tie it off at the third wreath meeting point. I also did a quick stitch connecting the center two pom poms.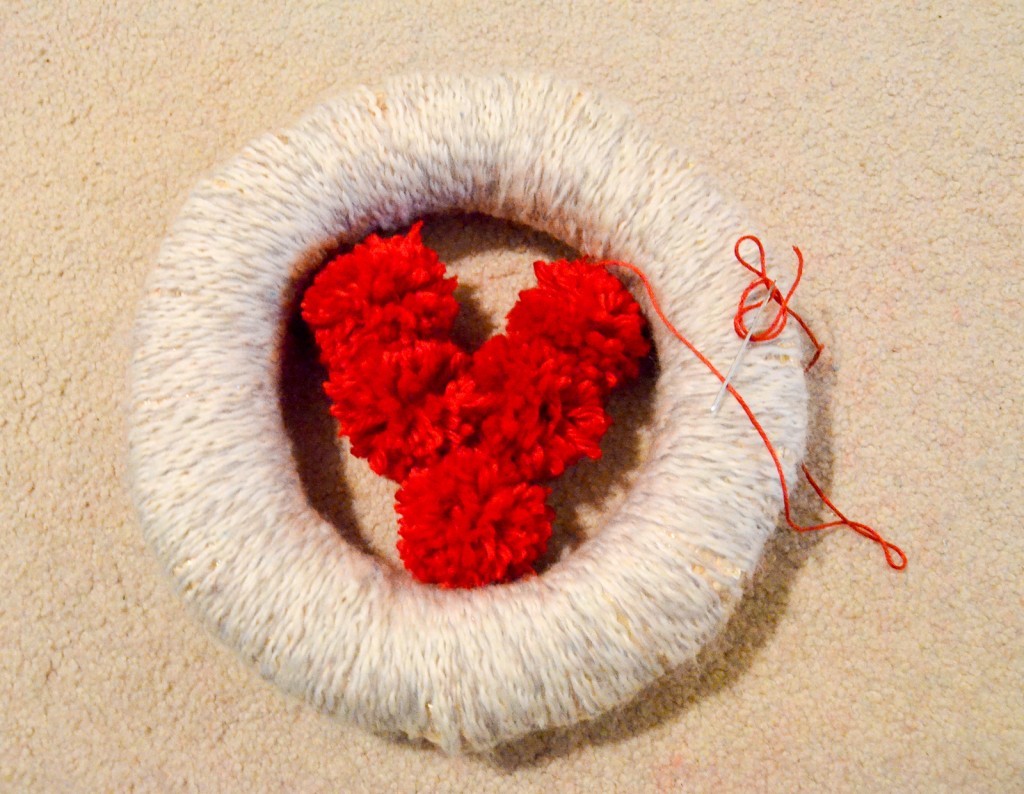 For extra dimension, I stitched the three smaller pom poms onto the center of the heart.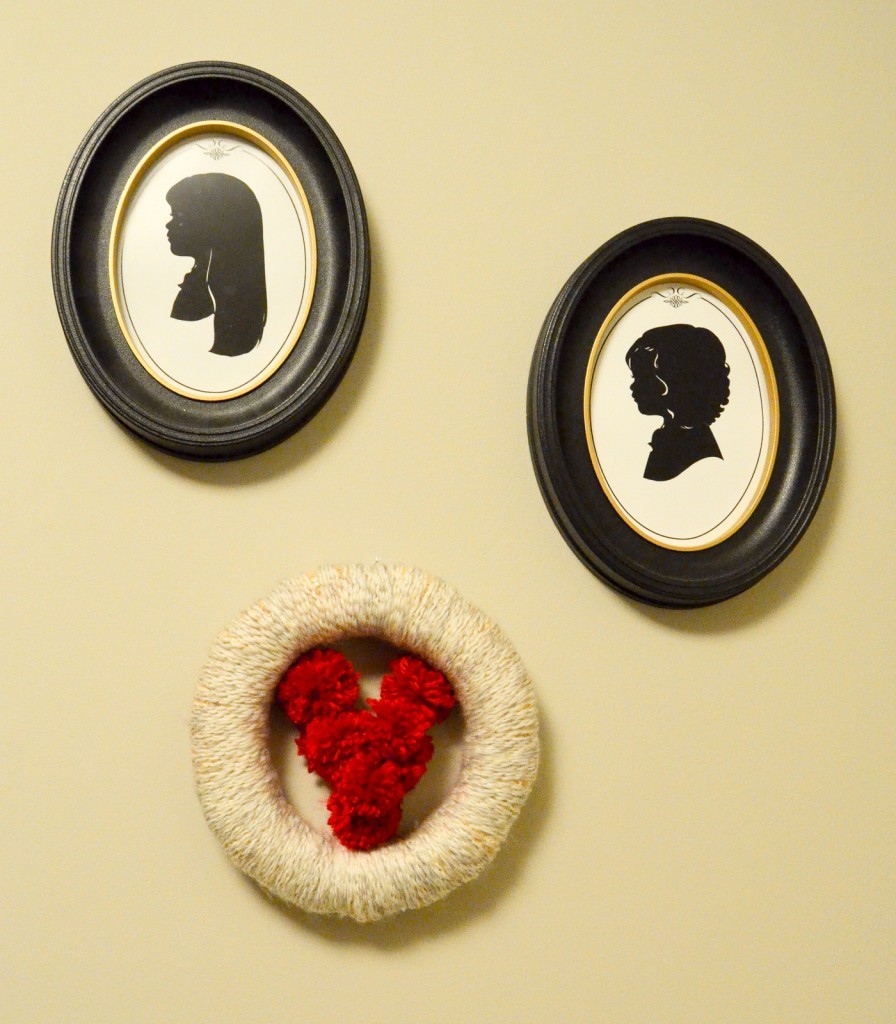 I love the fluffy heart and the pop of color. I found my Pom Pom Heart Mini Wreath pretty relaxing to make and a great addition to our wall. Madeline's favorite shape is the heart, so I suspect that this will eventually make its way to her room. And we can't forget what a great little Valentine's Day decoration this would be!