I'm a messy crafter. Everyone knows it, so I'll just say it out in the open. I also keep every scrap that's left over from all of my projects. I have mason jars full of bits of yarn, string, chain, and anything else you can think of. I've been really working on cutting down on my craft clutter, so was trying to decide if I was ever really going to use some of it. I pulled it out and started playing, and my Mixed Media Friendship Bracelet was born.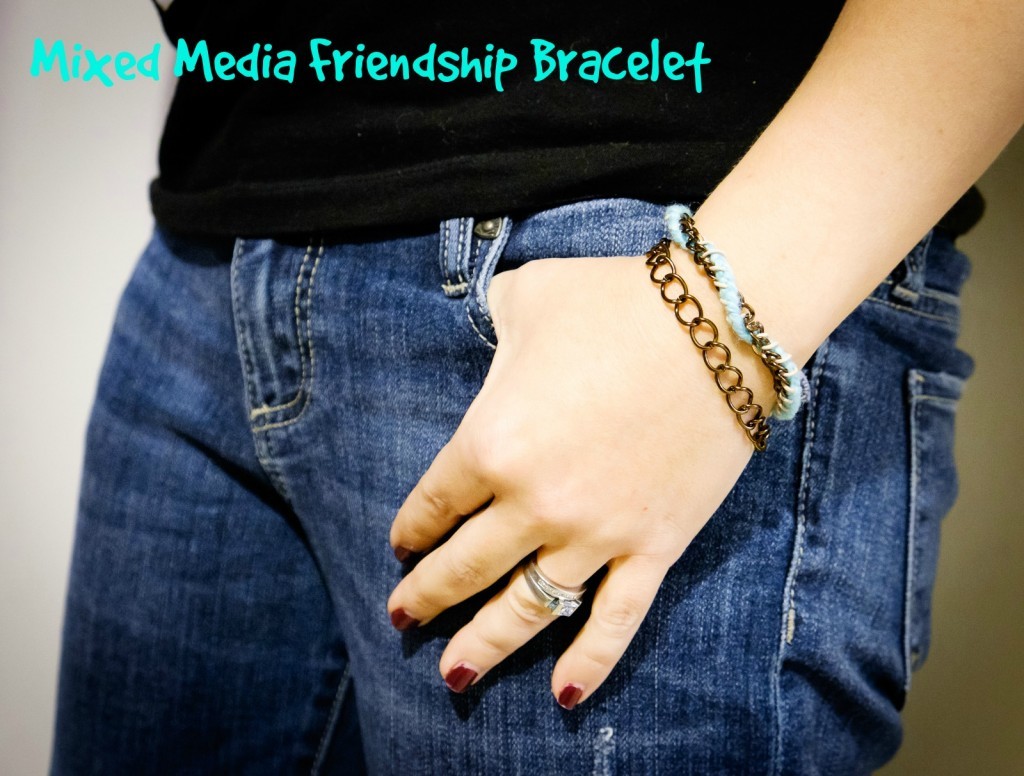 I used:
3 lengths of scrap yarn (mine were about 25″ long to start)
two different sized jewelry chain (similar found here)
round nose jewelry pliers (similar found here)
Start your bracelet with a simple braid. Classic friendship bracelet! Put the three pieces of yarn together and tie off the top. I used a bit of the leather cord. Braid the yarn tightly and keep going until it fits around your wrist.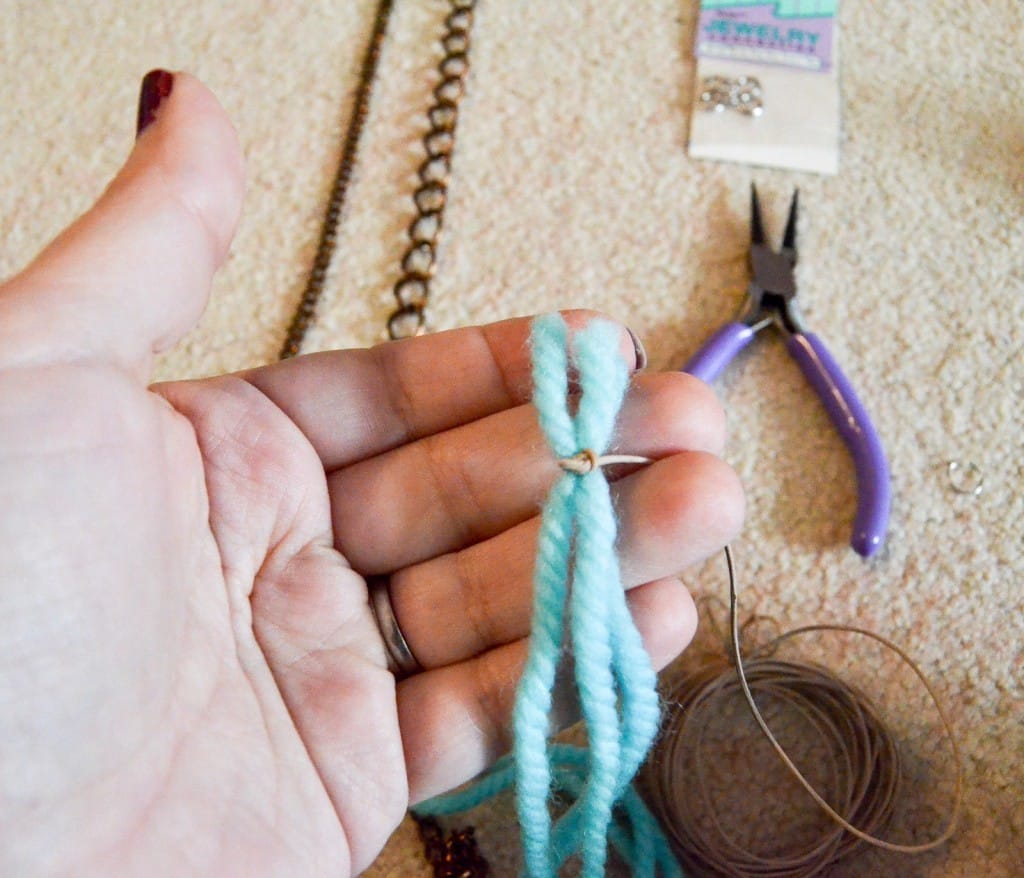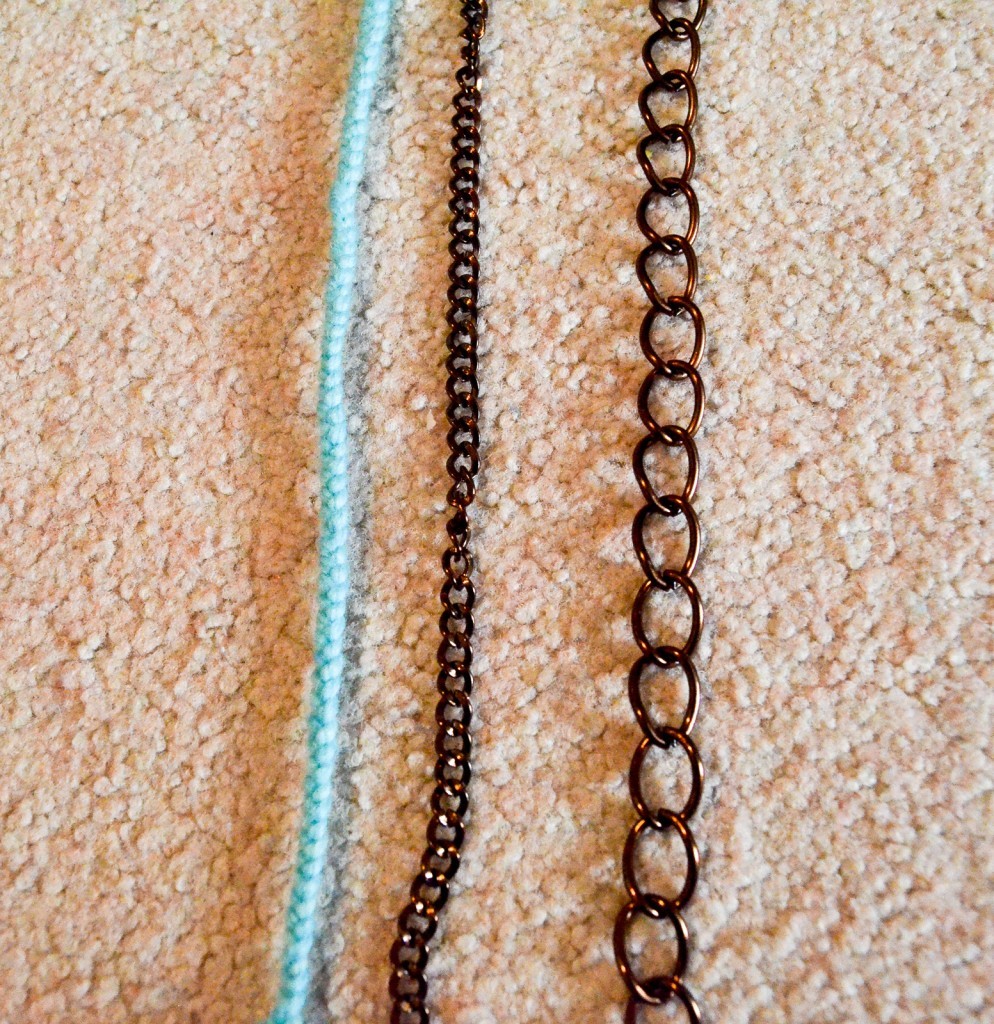 Take your leather cord and thread it through the tapestry needle. It may need a little big of a nudge, but it should fit. Get the smaller looped of your chains and put it against the braided yarn.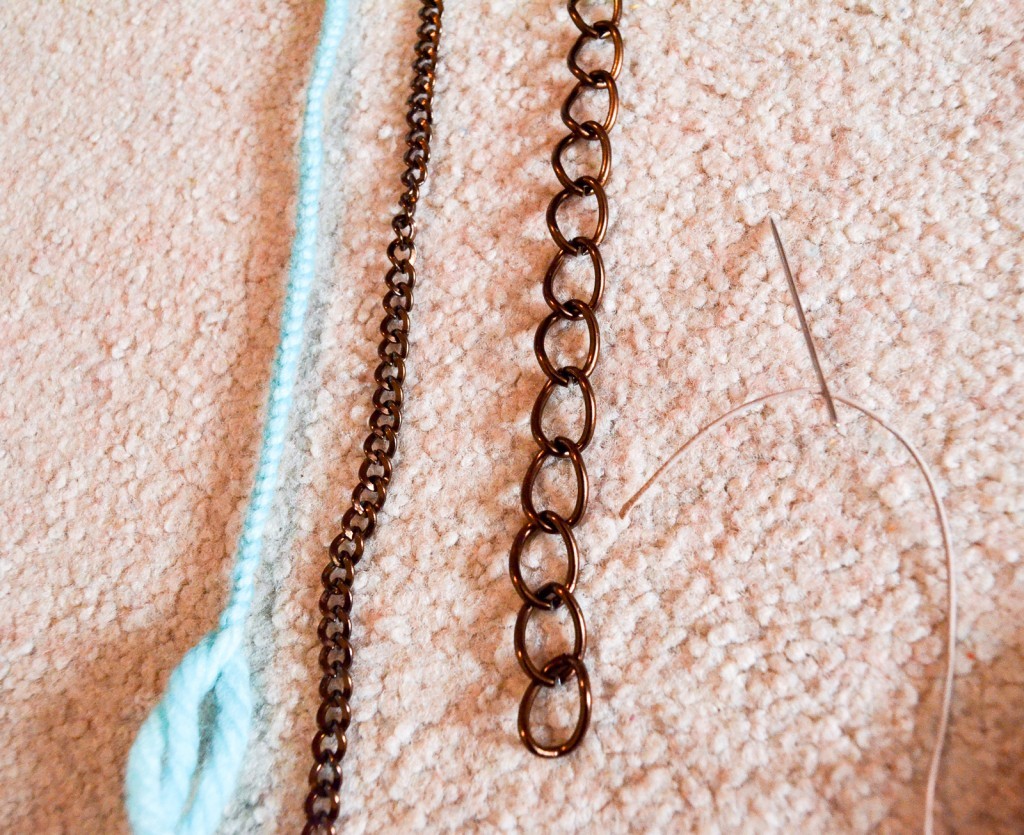 Push the needle through the top of the braid and through the first link of the chain. Circle around and bring the needle up through the braid again, just a bit lower, to line up with the next link of the chain. You're going to repeat this so that you thread the braid and the chain together, loop by loop and link by link. It should also start naturally twisting as you're doing this. Keep going until it reaches around your wrist.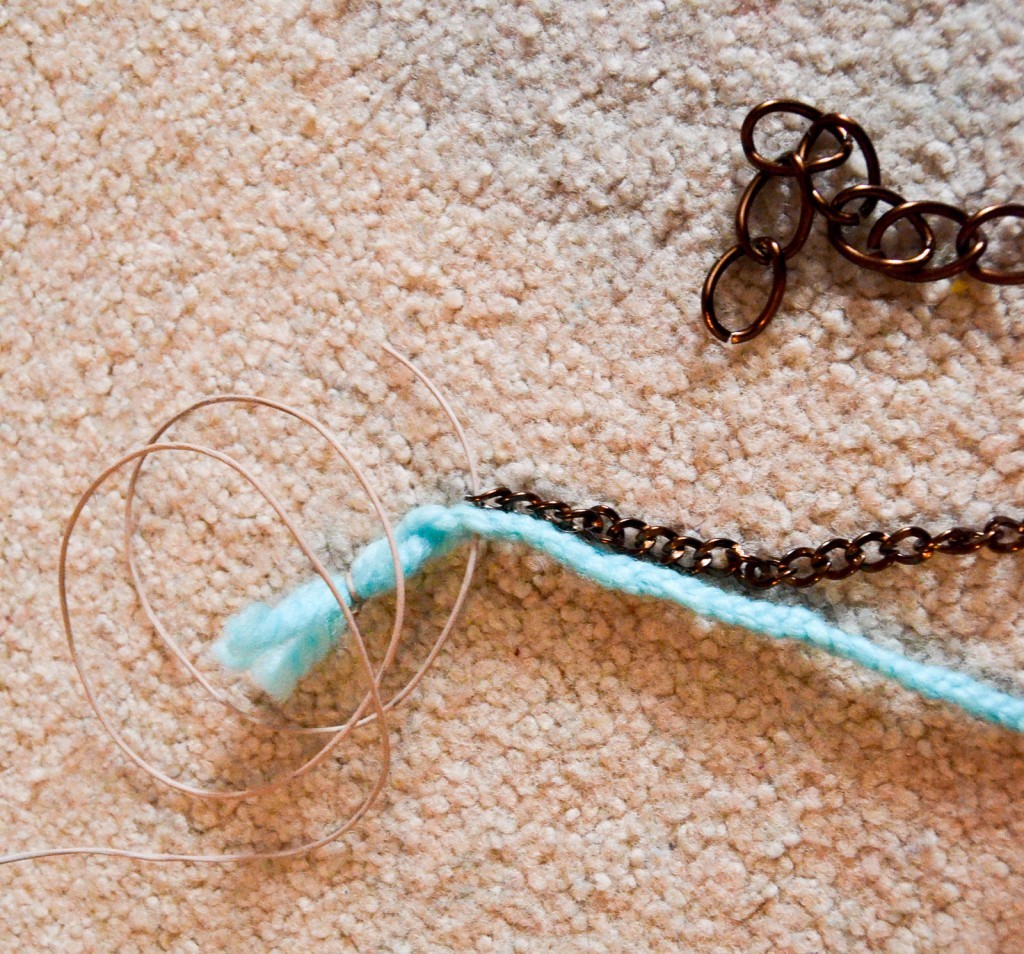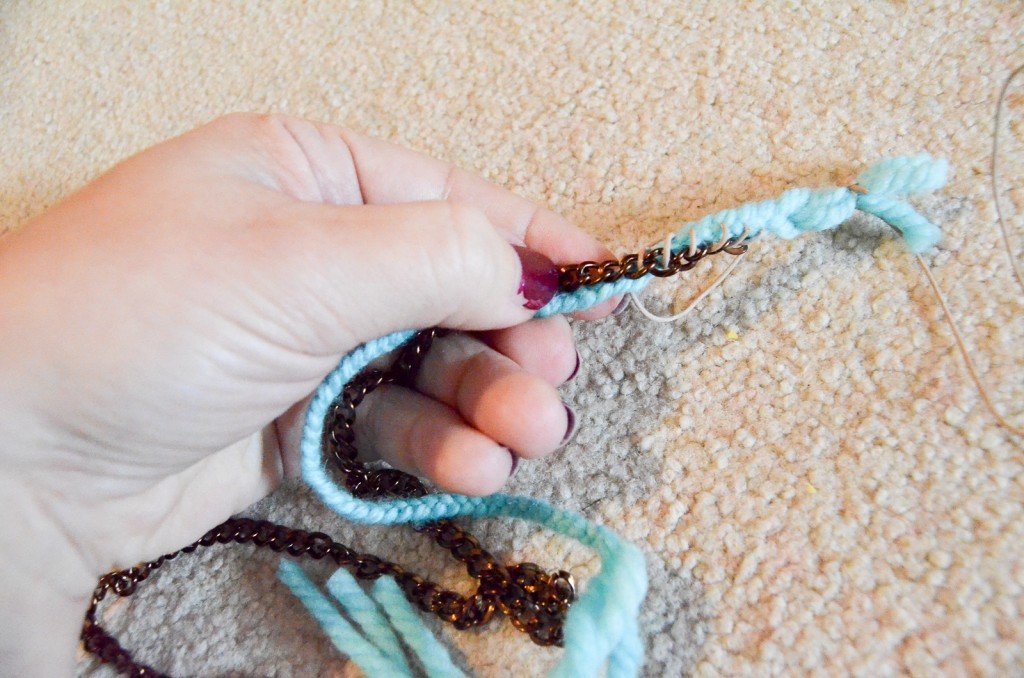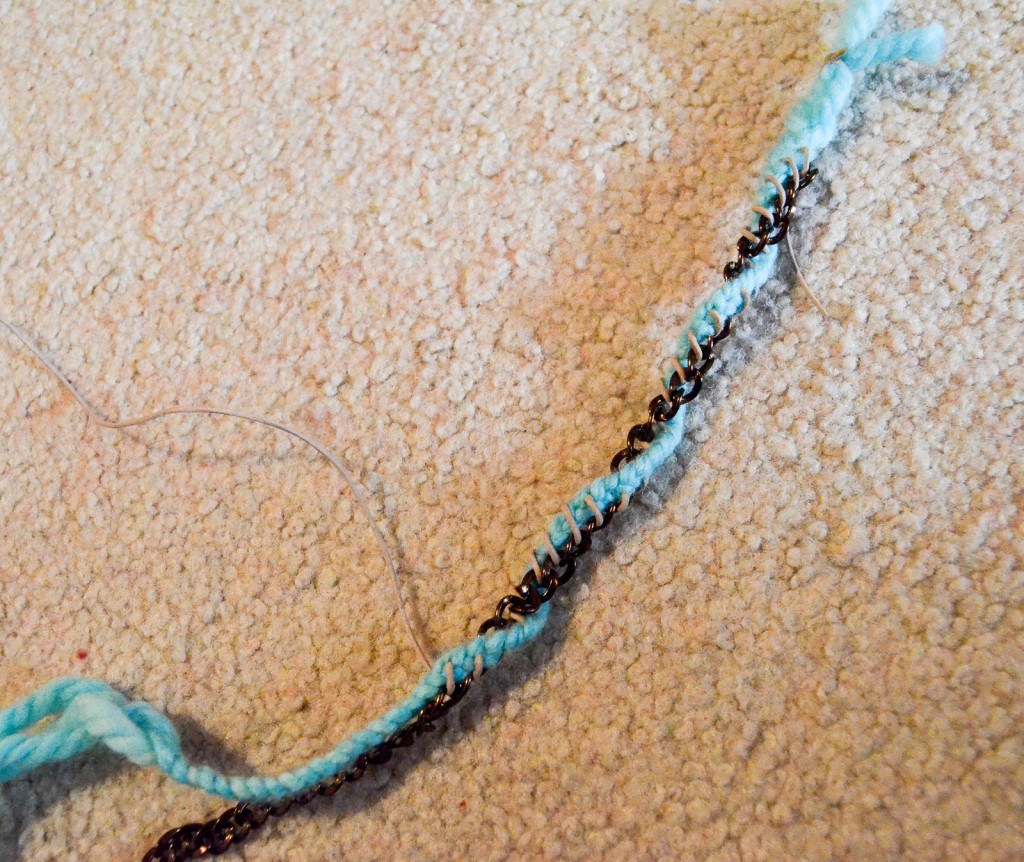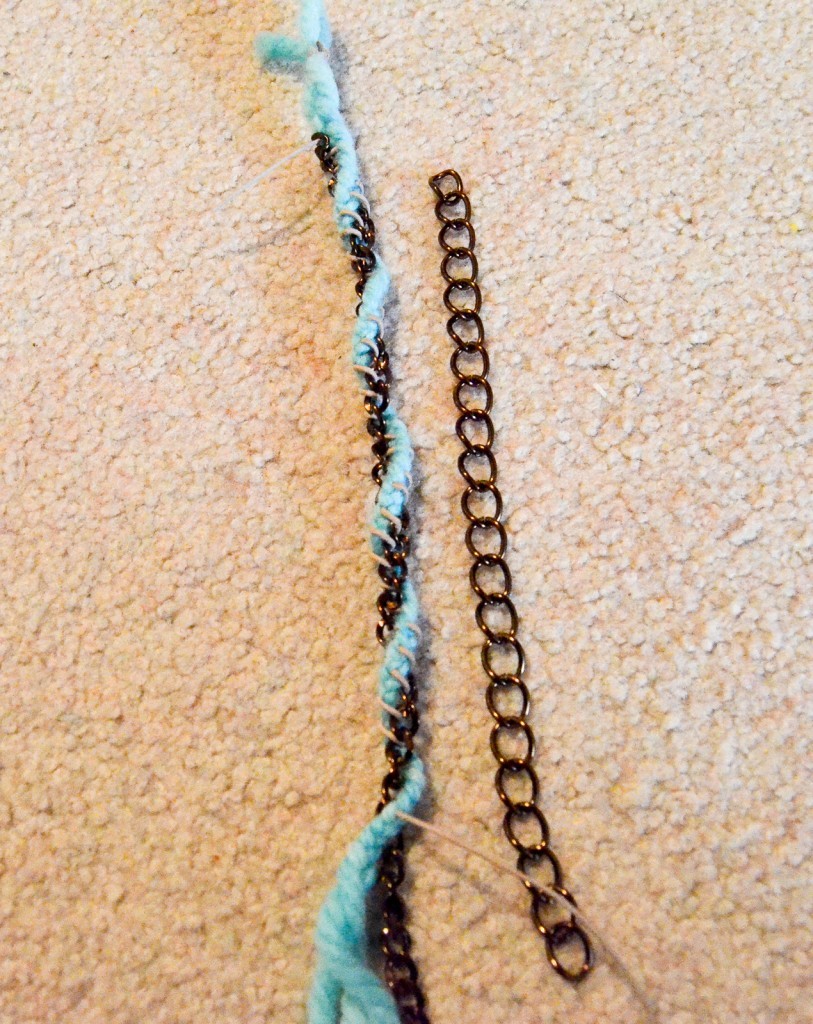 Using the pliers, attach one end of the second chain to the top of the twisted chain. Tie off the leather cord and attach the bottom the same way. I kept the standalone chain just a tad longer than the twist. Trim off any excess bits.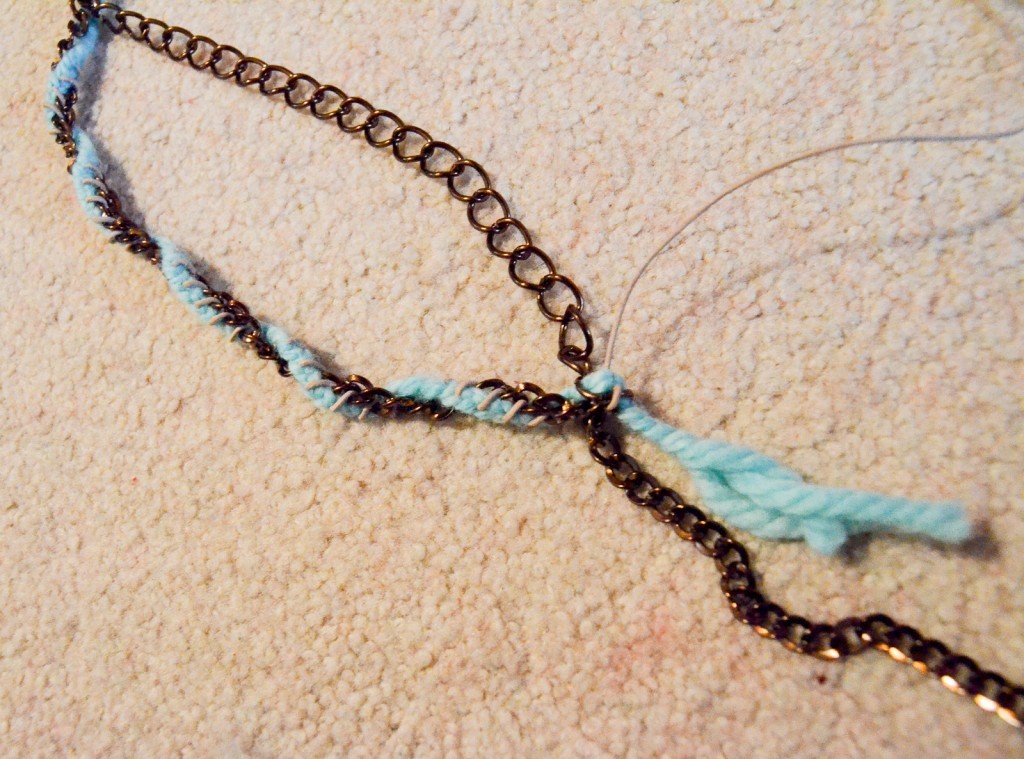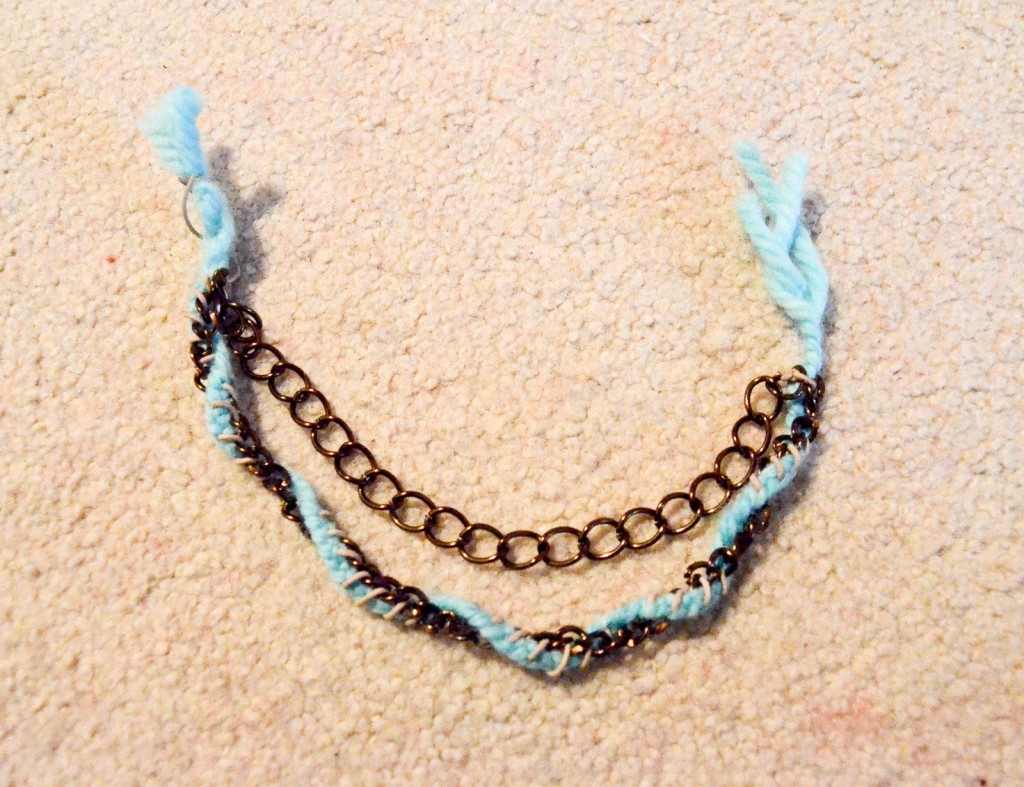 I liked the classic tied friendship bracelet look for this. You can certainly attach a clasp to it. I just liked the little pom pom look tying it gave me.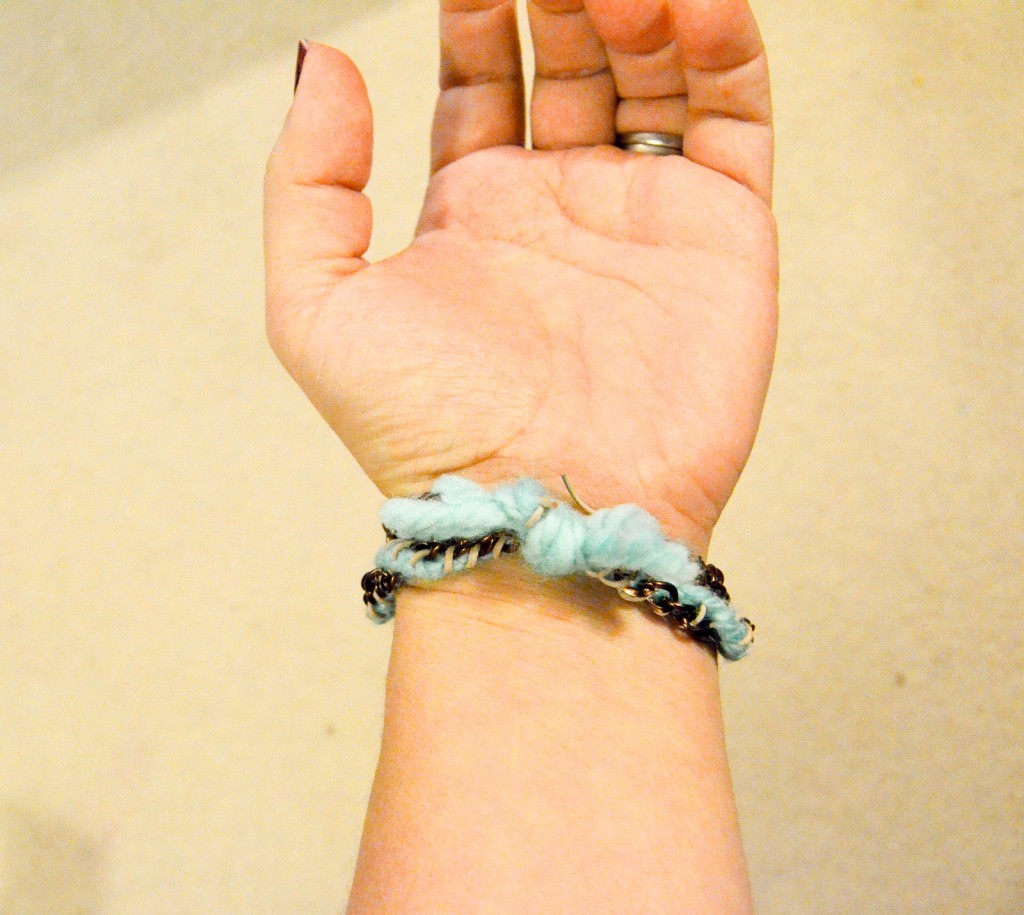 I think this is a fun little bracelet. It's perfect for using up scraps, it's so customizable, and I can imagine using it as a way to save sentimental pieces of yarn that you don't know what else to do with. I love that my Mixed Media Friendship Bracelet is a mix of my childhood and modern likes. It was a lot of fun to make, but even more fun to wear!