I have a thing for coasters–I'm pretty sure I've mentioned this a few hundred times! They can add a bit of color and fun to your table or desk while actually serving a purpose. I'm in full on Halloween decorating mode right now and decided that even my desk needs to get in on the action. The girls are partial to cute, though, so my coasters couldn't be scary. I think my Felt Halloween Coasters are the perfect combination of Halloween, cute, and easy!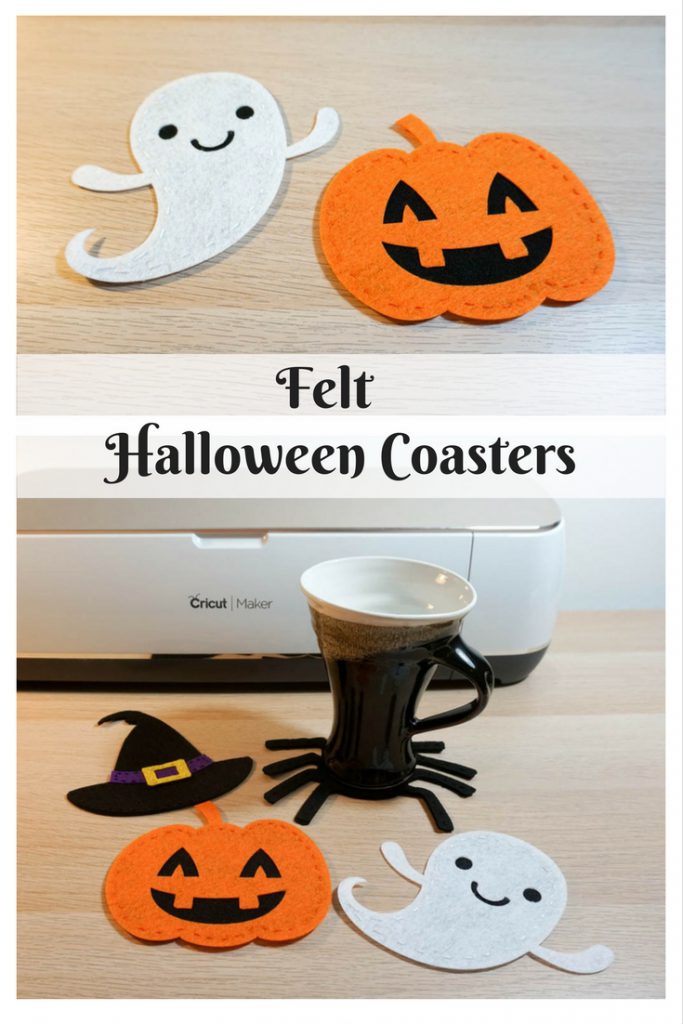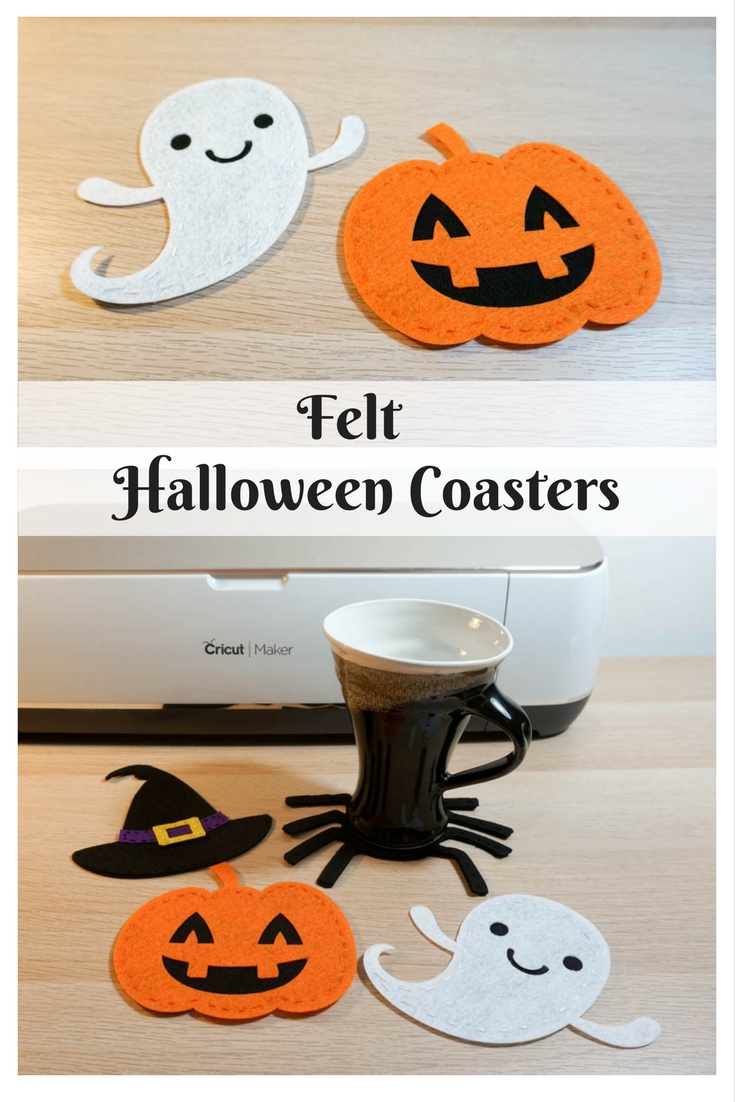 This post contains affiliate links.
Supplies:
black, white, and orange thread
white, black, purple, orange, and yellow felt (all found in the Carousel Sampler)
needle
scissors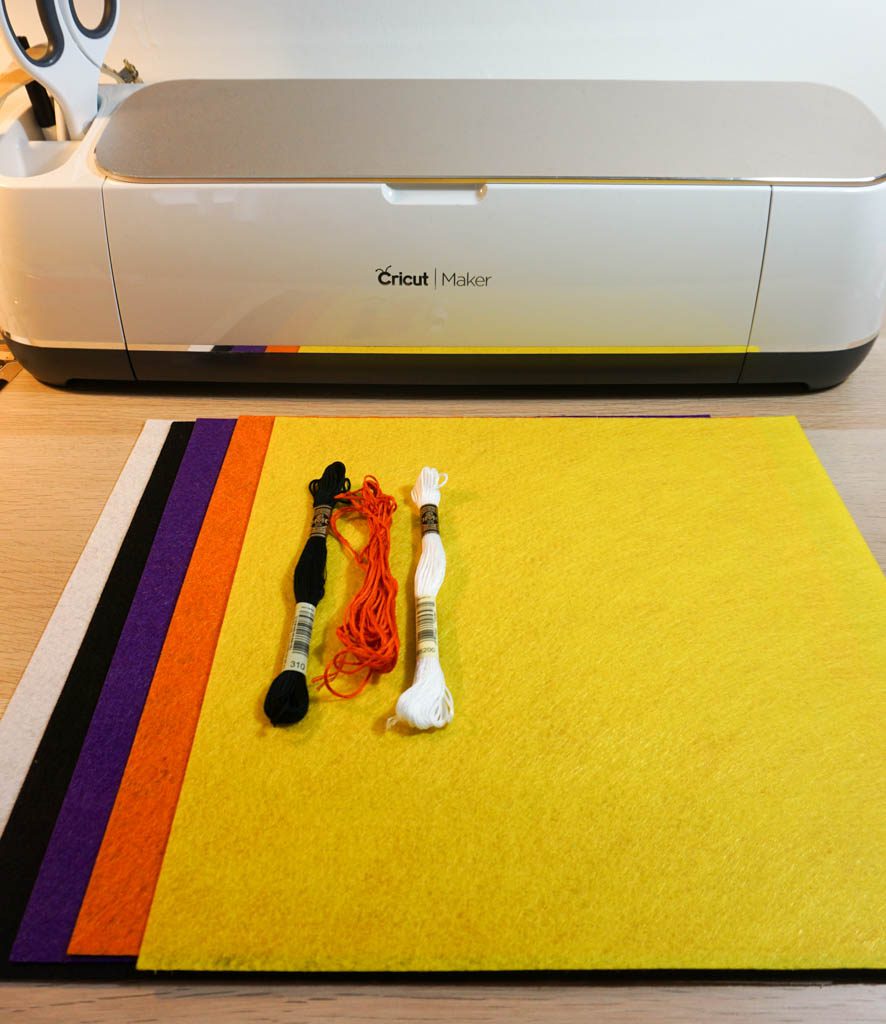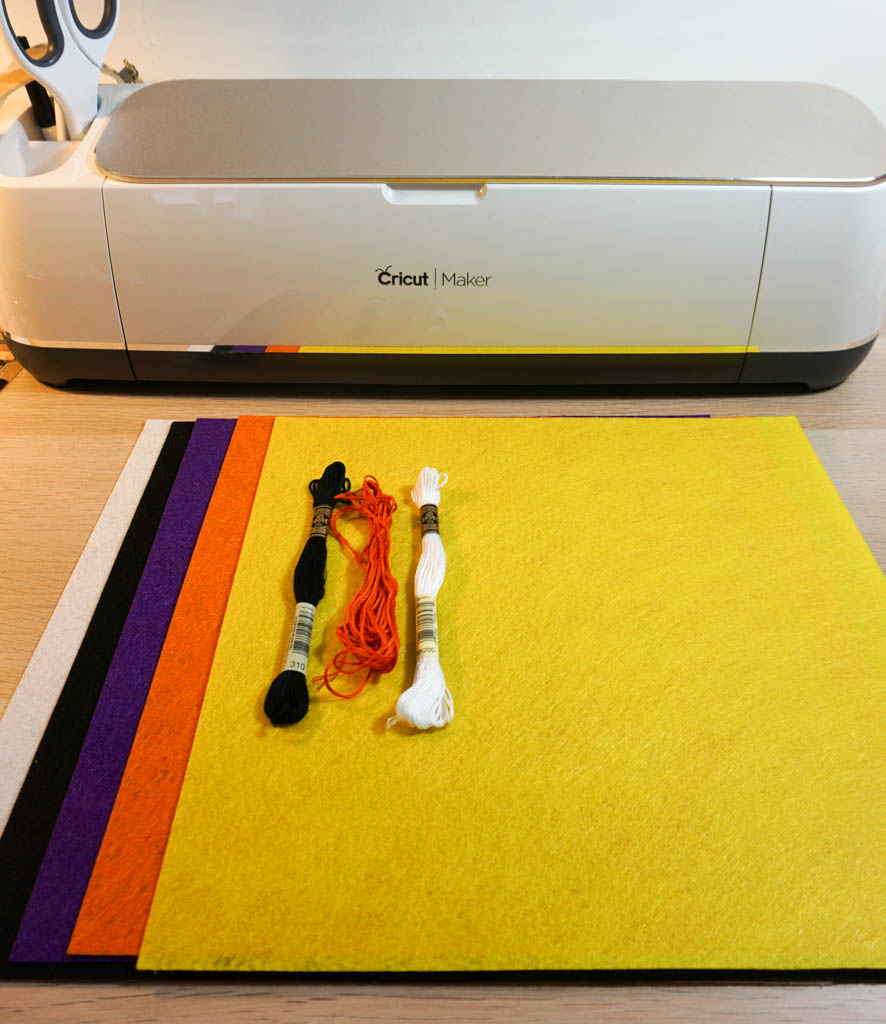 I chose a handful of fun Halloween shapes in Design Space. Each coaster needs two payers of felt, which happens automatically with the pumpkin and ghost. For the spider and hat, I cut out two copies of the shape.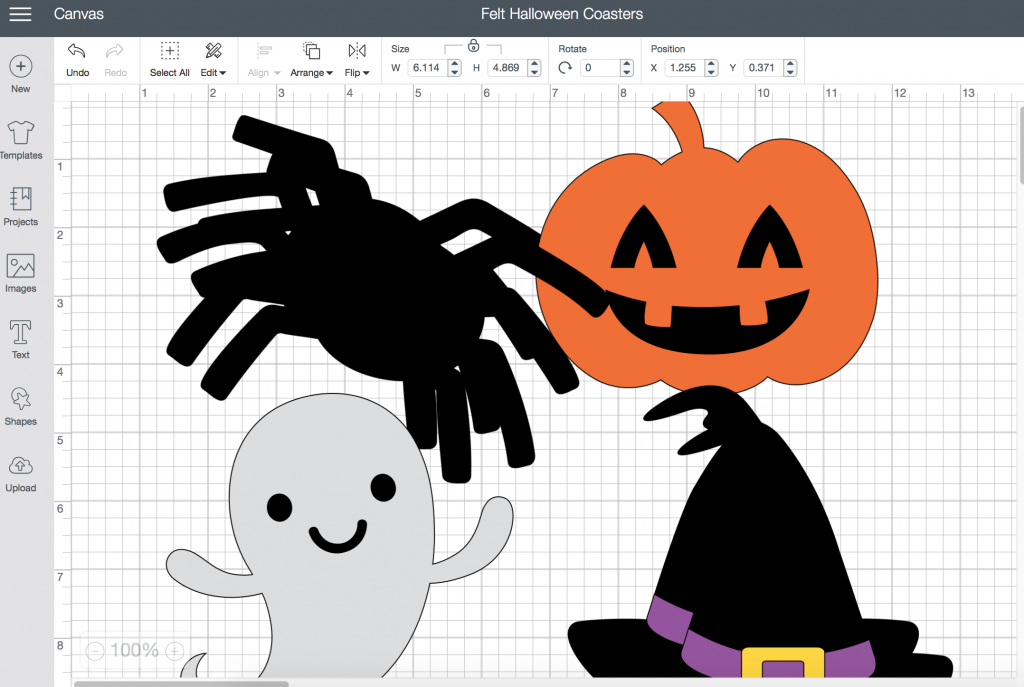 Look at how cleanly the felt cut out! I really had to move the mat around to see some of the ghost.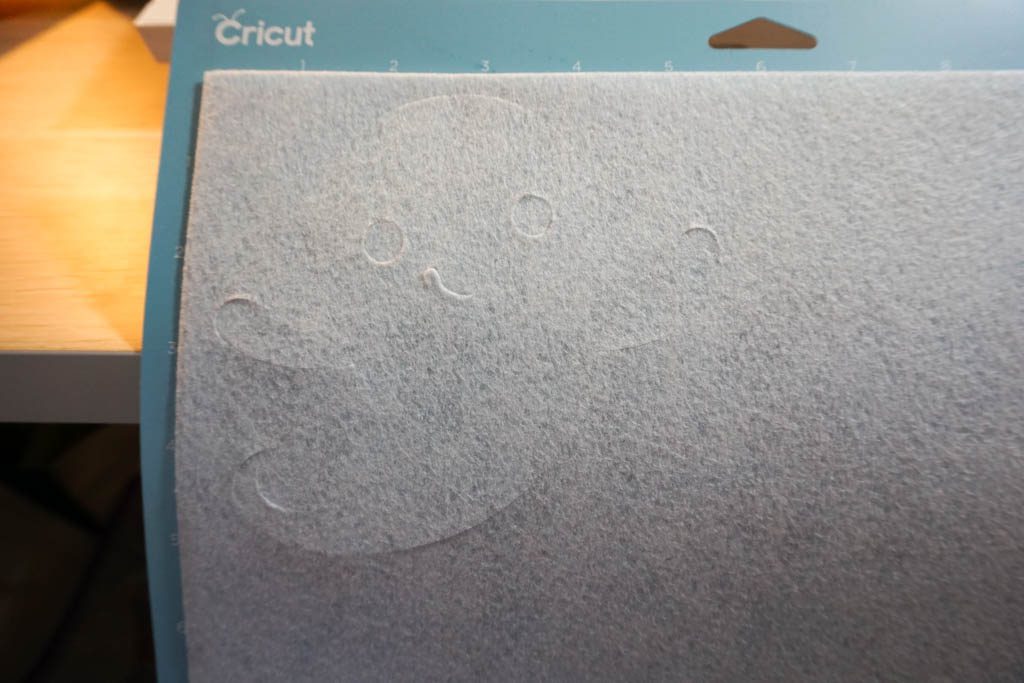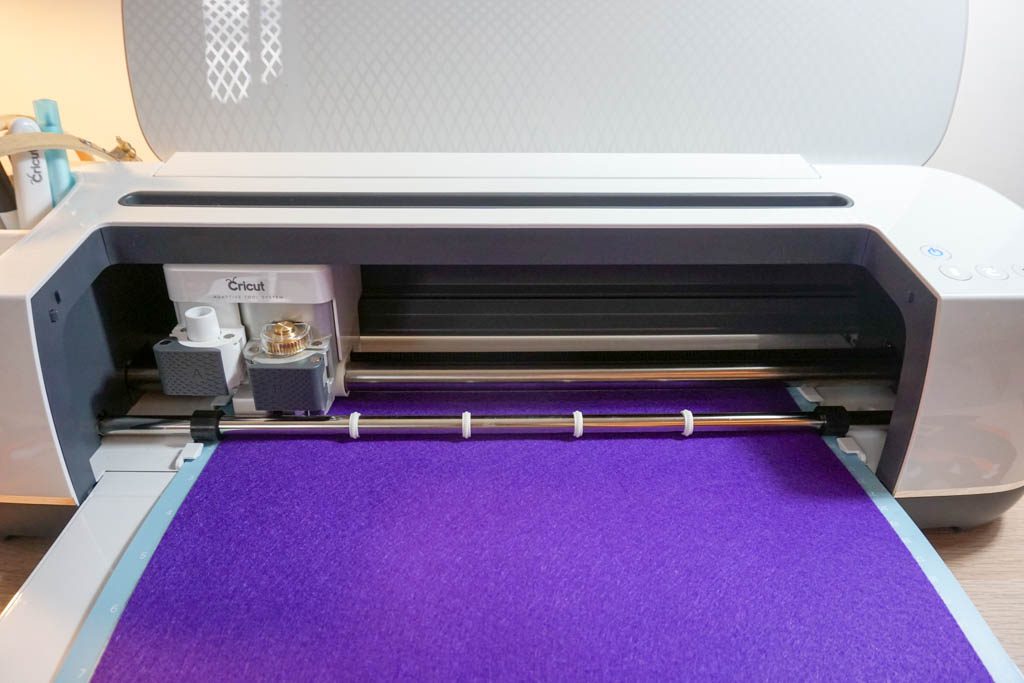 When all of the pieces are cut out, simply stitch them together!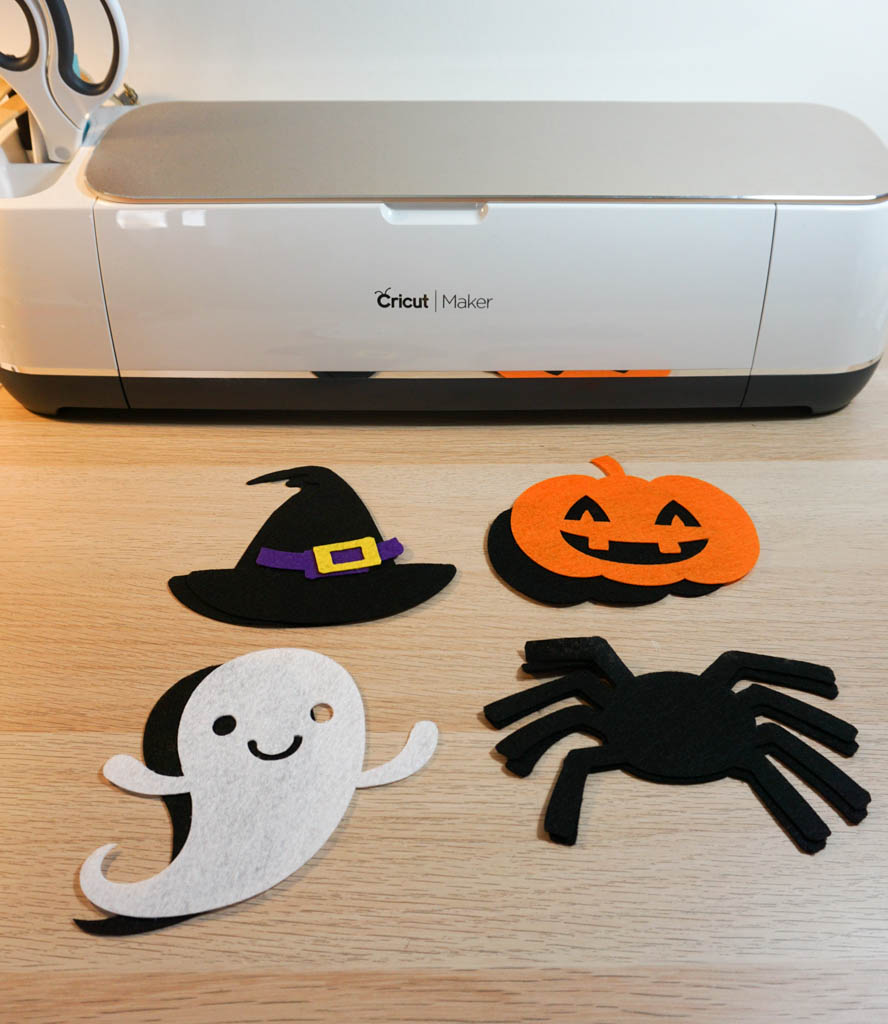 I used very basic stitches for my coasters.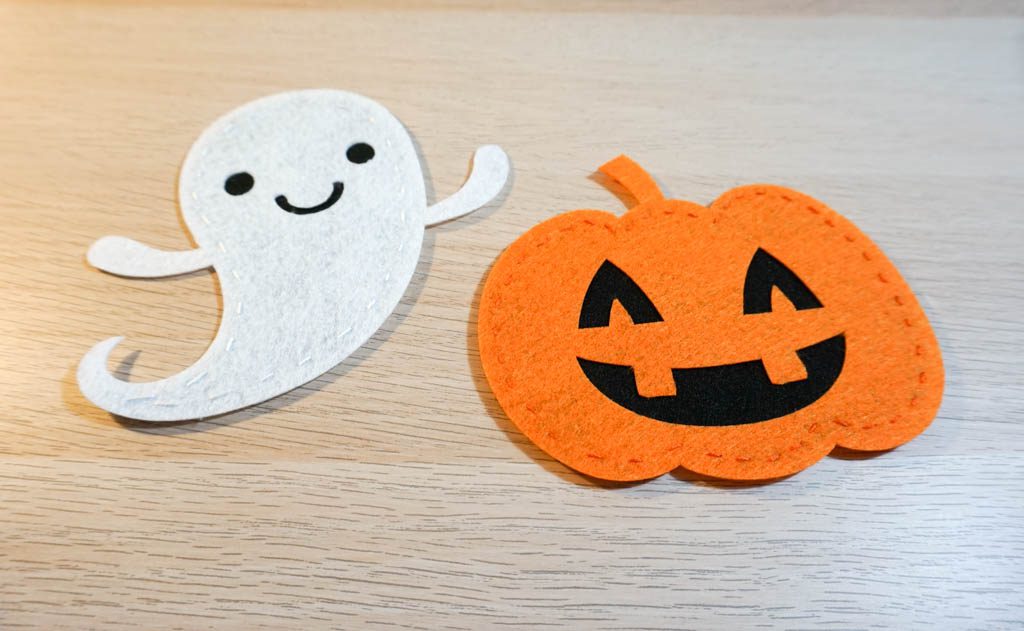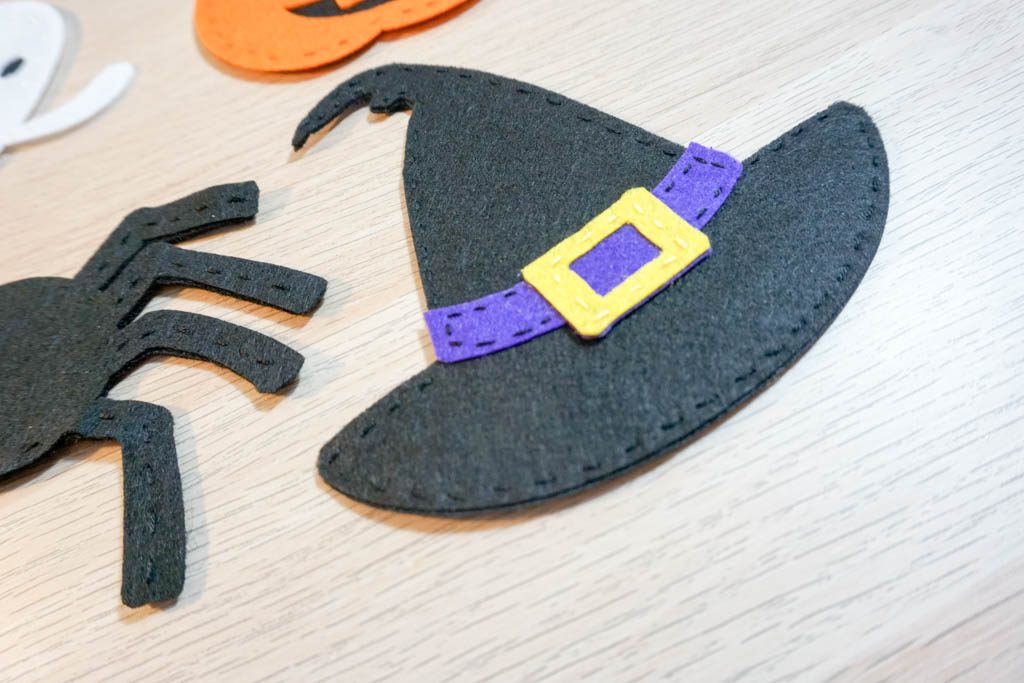 These felt Halloween coasters are a lot of fun and cute enough that the girls love using them. I do think that my favorite is the spider, though–I'm a bit partial to those legs sticking out!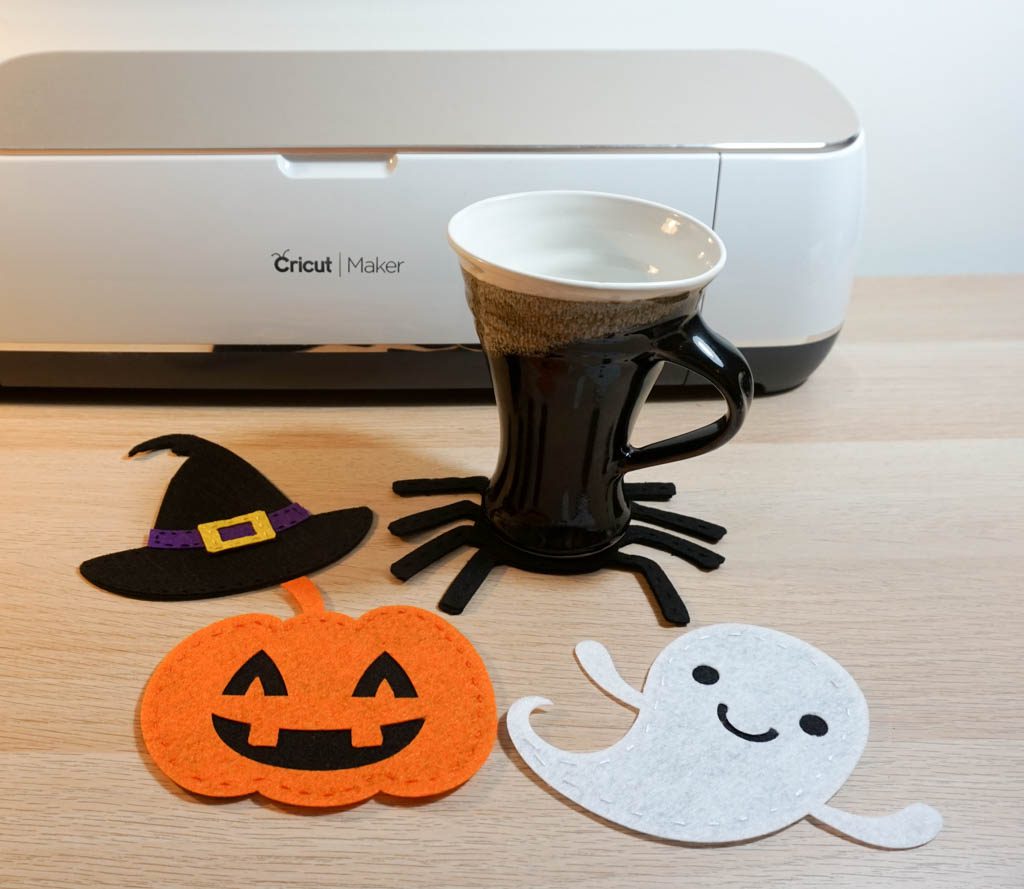 SaveSave