Linlithgow Palace was a huge hit with the girls. It's just a short train ride out of Edinburgh (so short that we didn't bother searching for seats) and makes for a lovely day. We went on a Sunday so a lot of shops in town were closed, but that only makes me want to go back all the sooner because there were craft shops I *need* to see inside. You can see the palace from the train station and walking there only takes about ten minutes if you aren't window-gazing. We made use of our Historic Scotland memberships once again to spend A Day at Linlithgow Palace.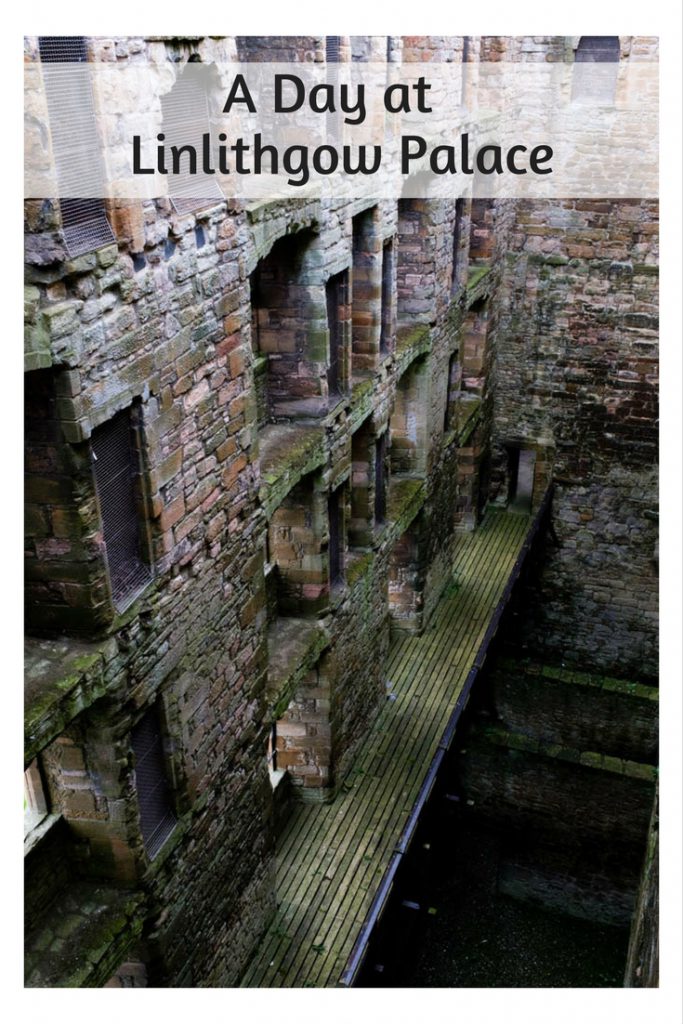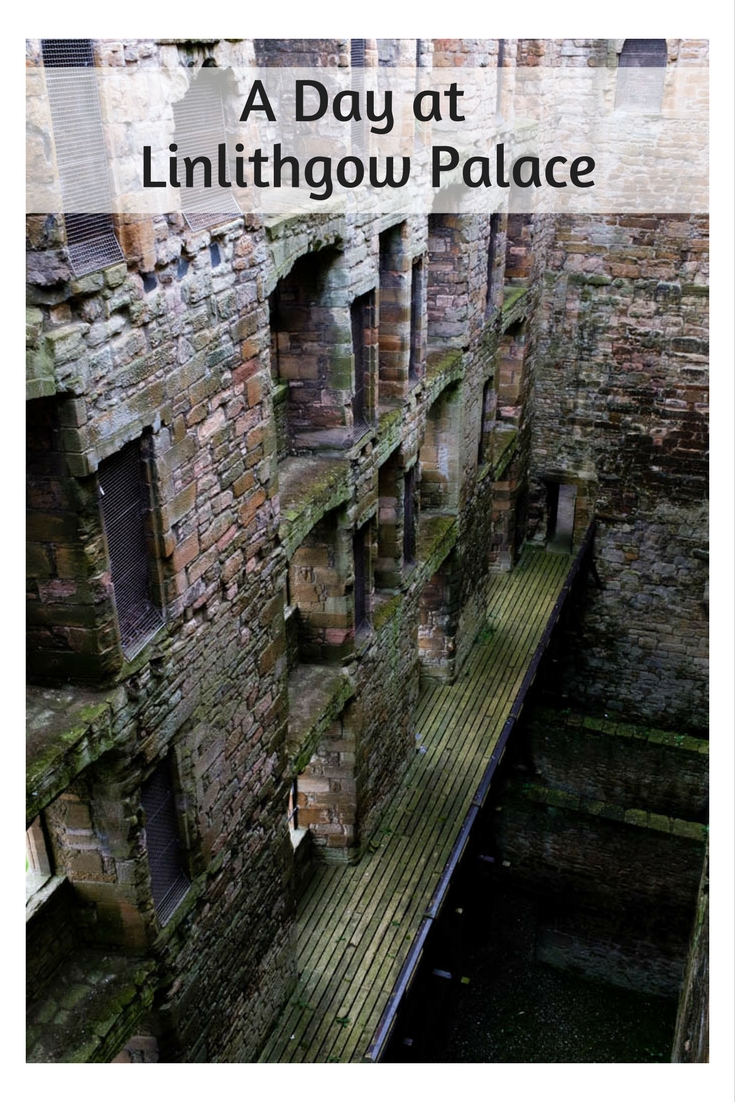 Linlithgow Palace is the birthplace of Mary Queen of Scots and was used as a retreat for royals as they were traveling between Edinburgh Castle and Stirling Castle (which seems crazy today as they're so near each other!). Local high school students dress up and lead tours around the palace. It's a lot of fun to see teens taking pride in their local historical landmark and they were full of information.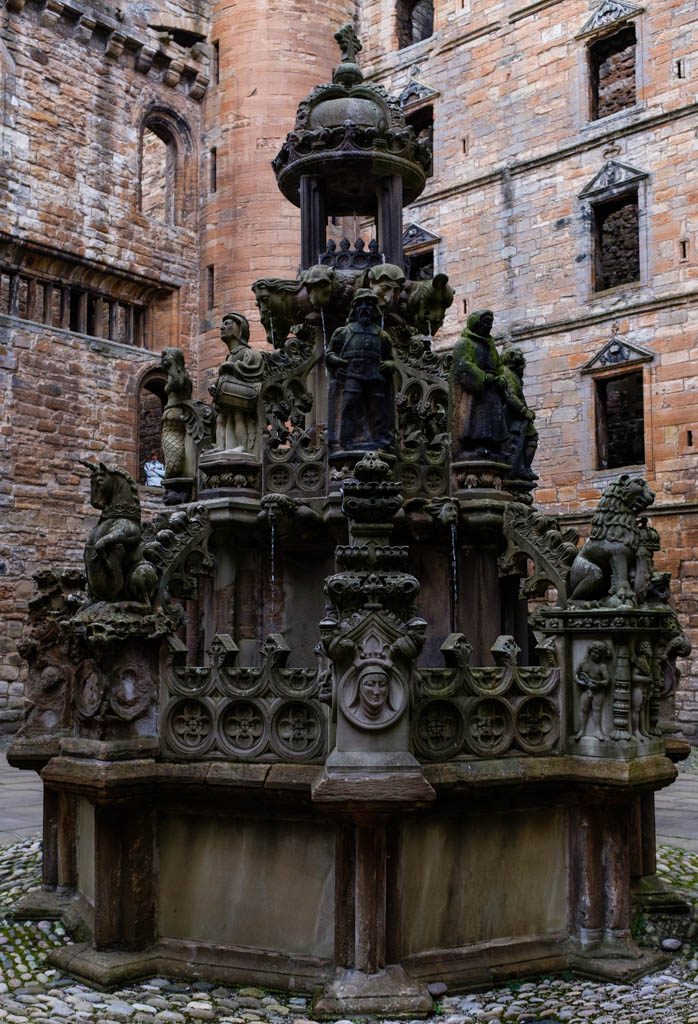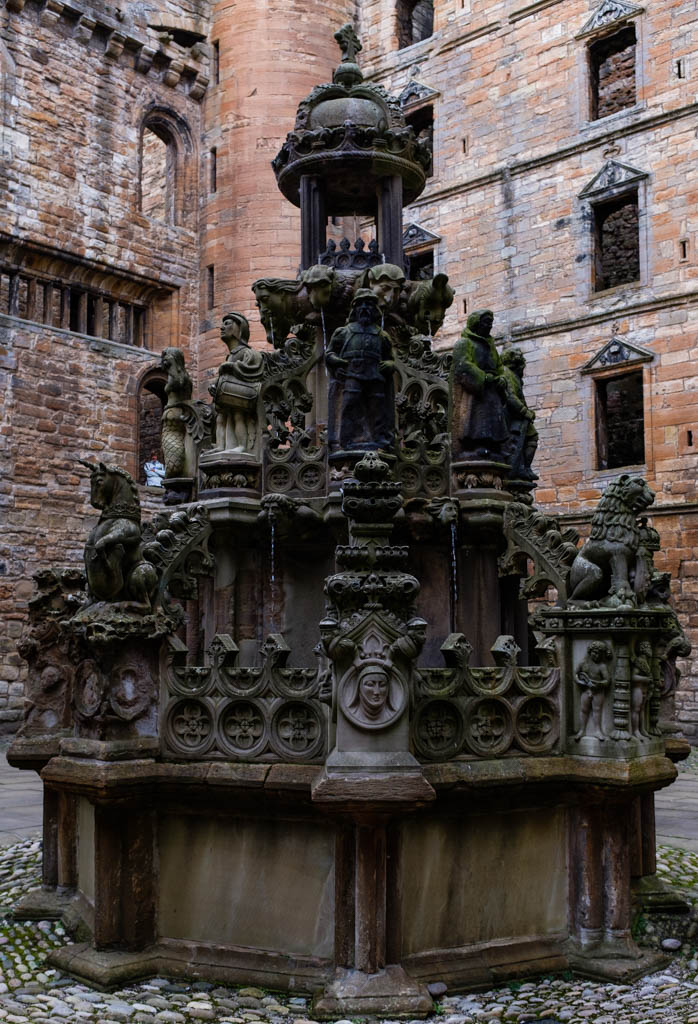 The palace is large enough for the kids to really feel like they're exploring, but has plenty of nooks and crannies to crawl inside.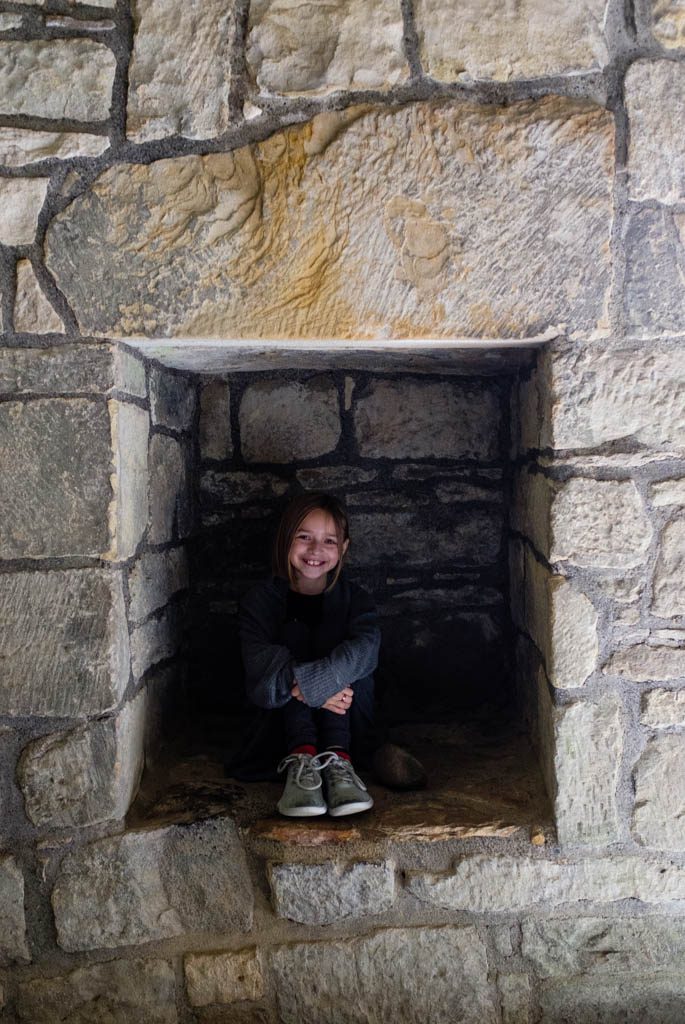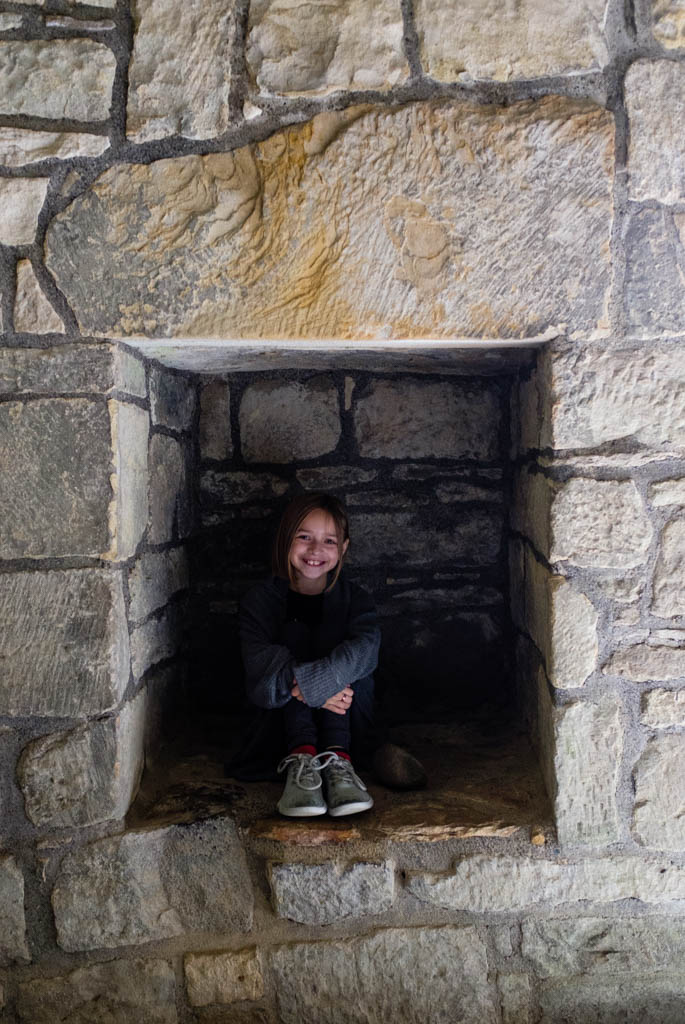 My biggest problem was just keeping up with them! They very quickly shed their jackets so I was left stumbling along behind with a gaggle of Gould Girl garments while they ran up stairwells and down corridors.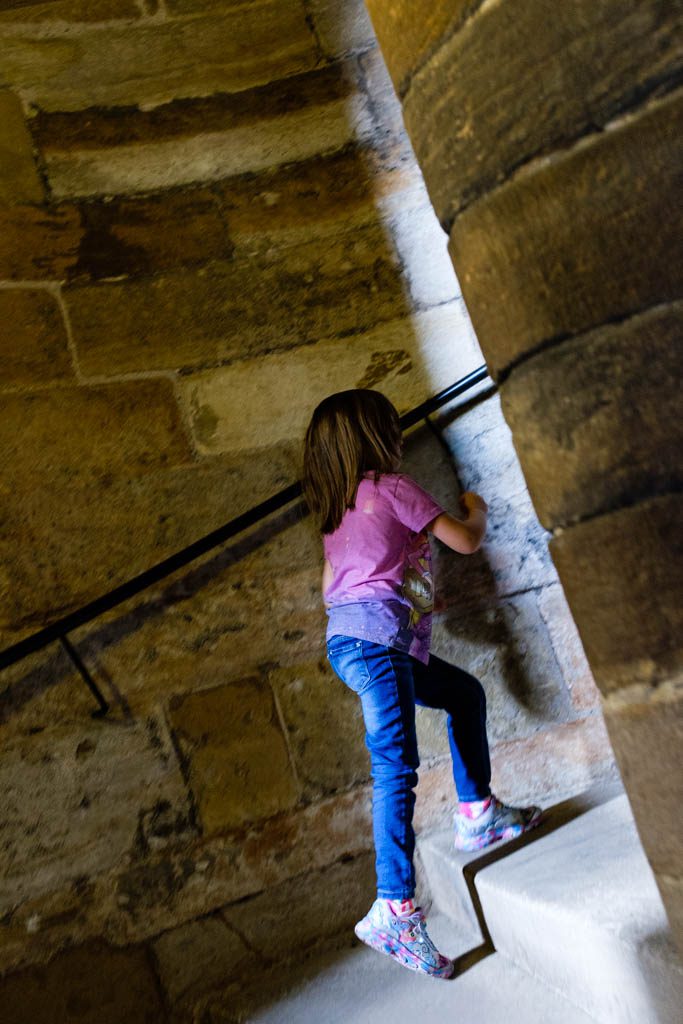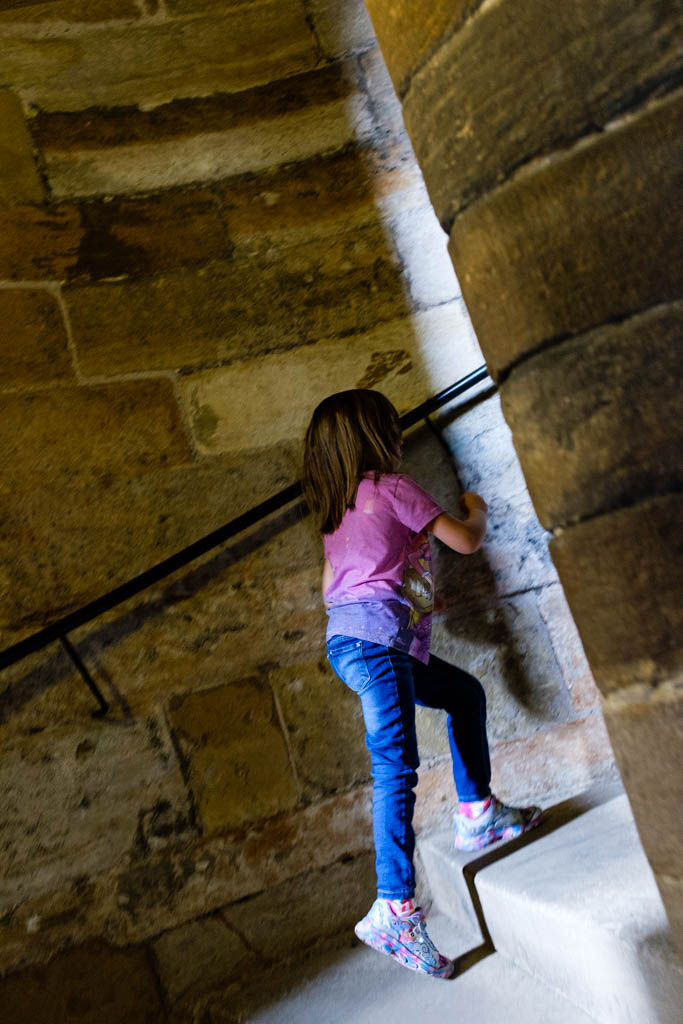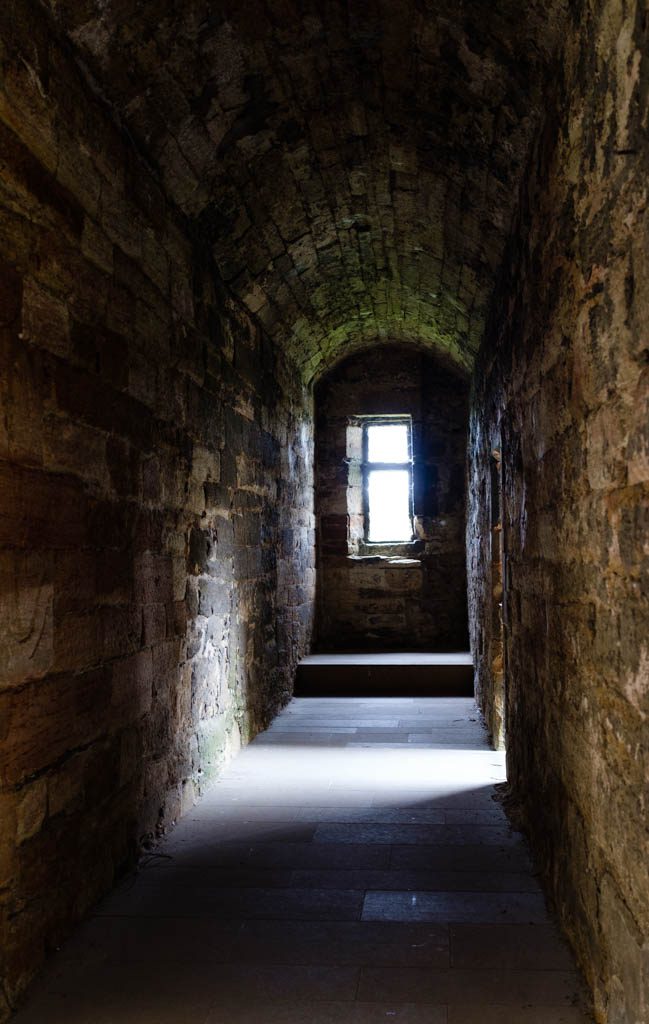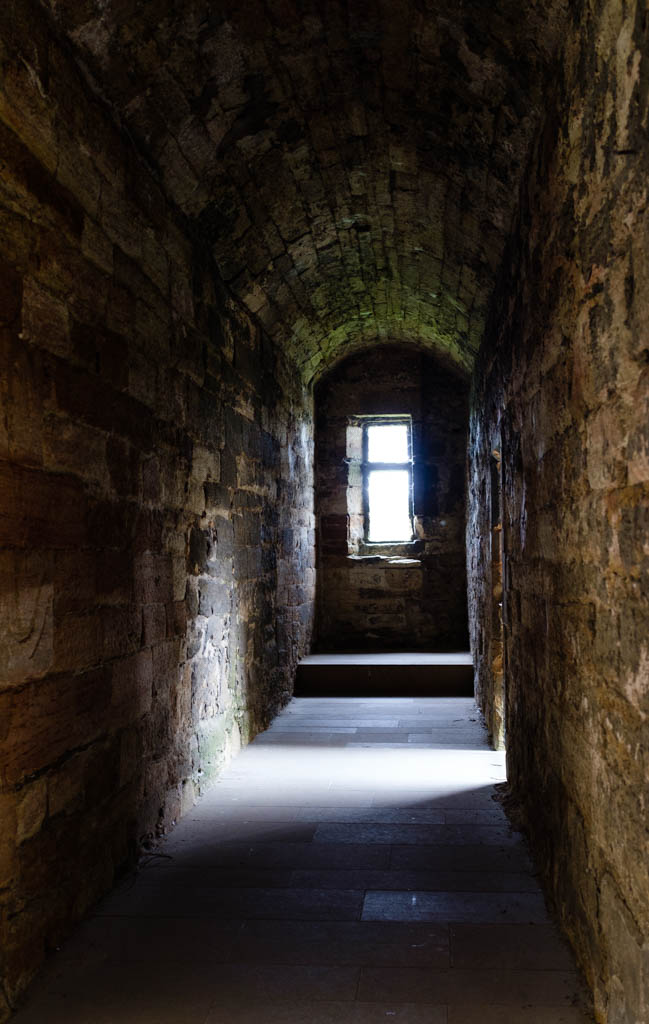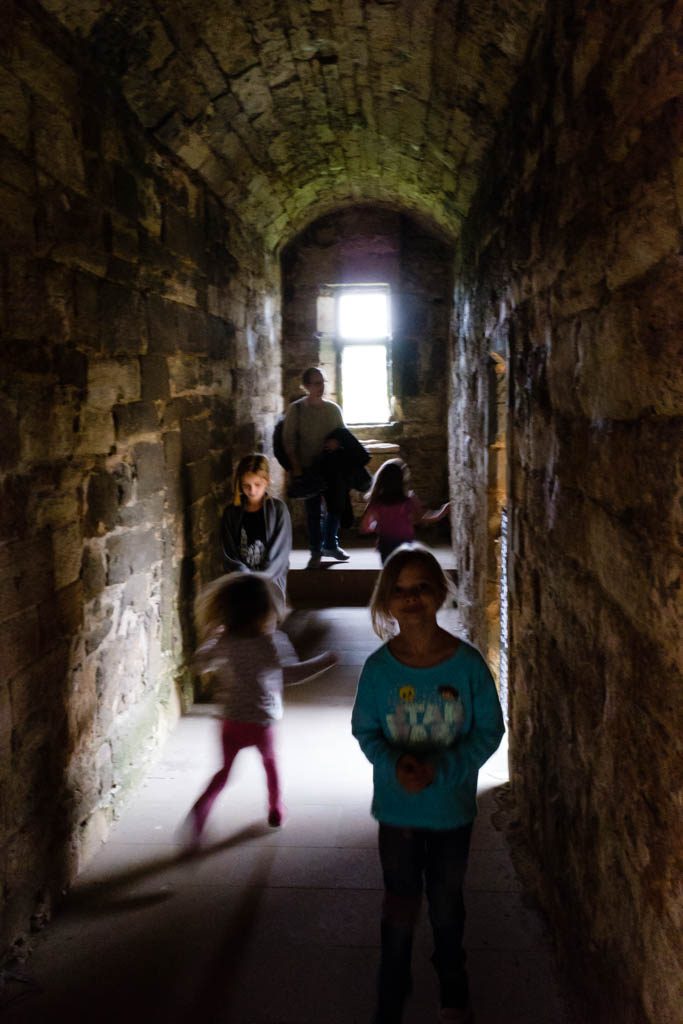 Linlithgow Palace has so many view spots and the grounds are certainly worth taking in. They're incredibly well-maintained and another fun place to run or relax.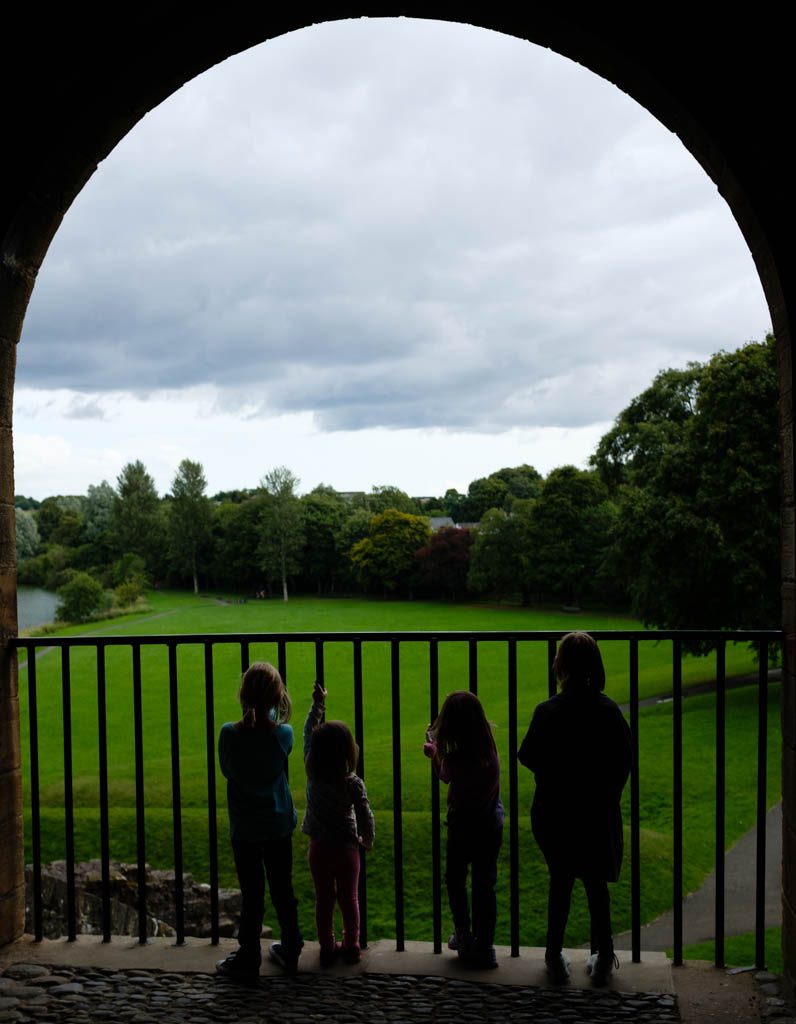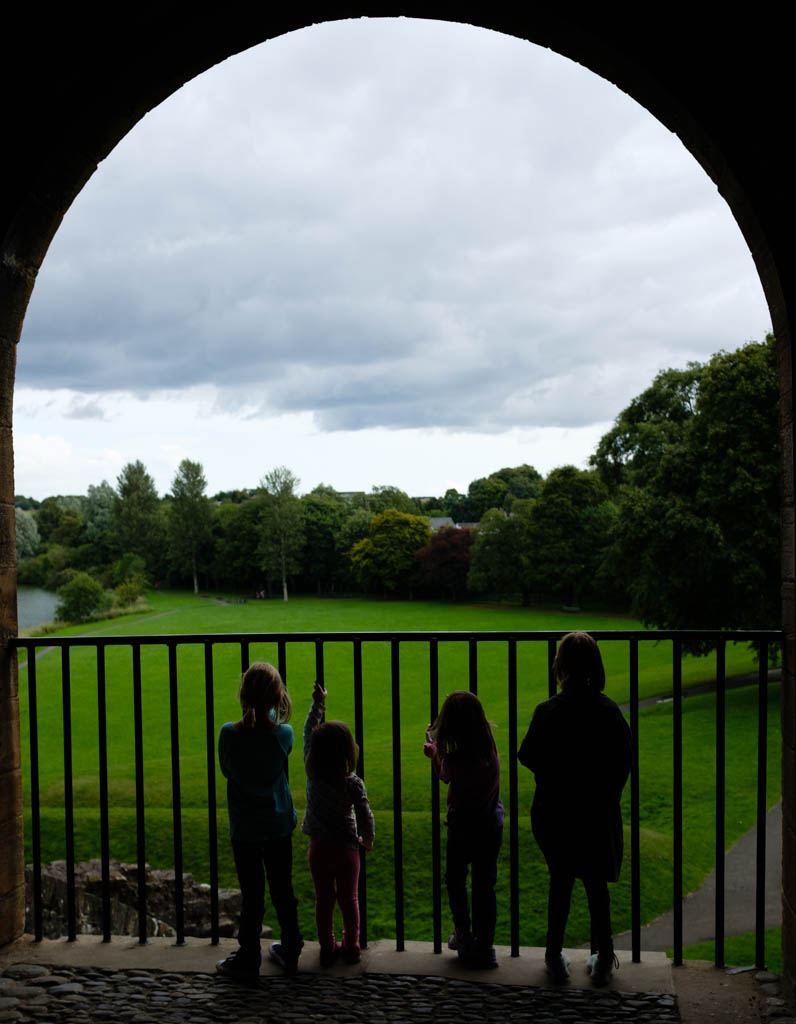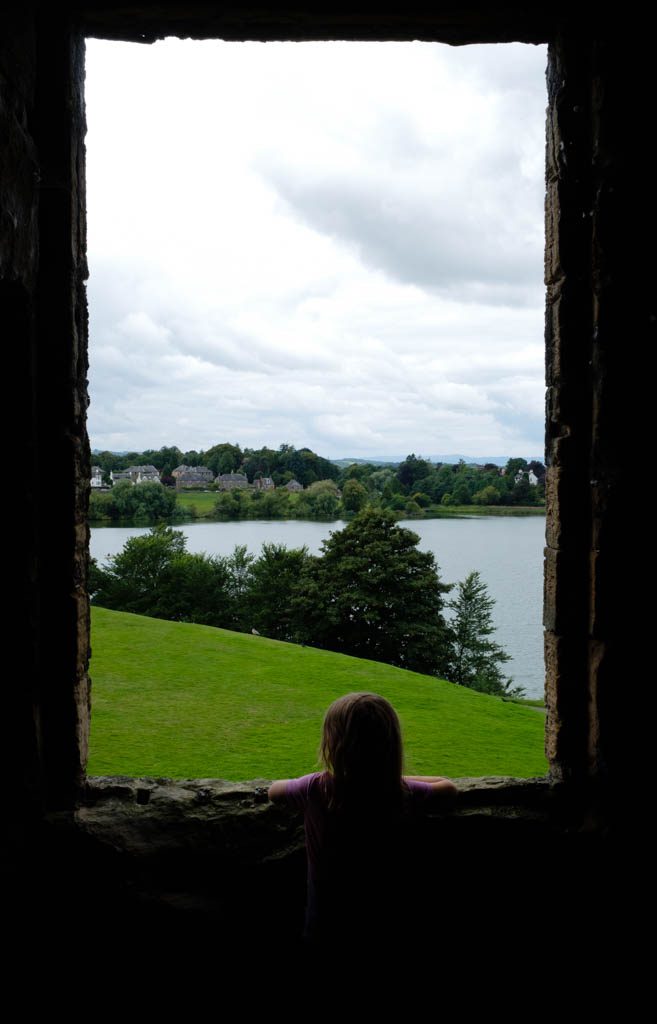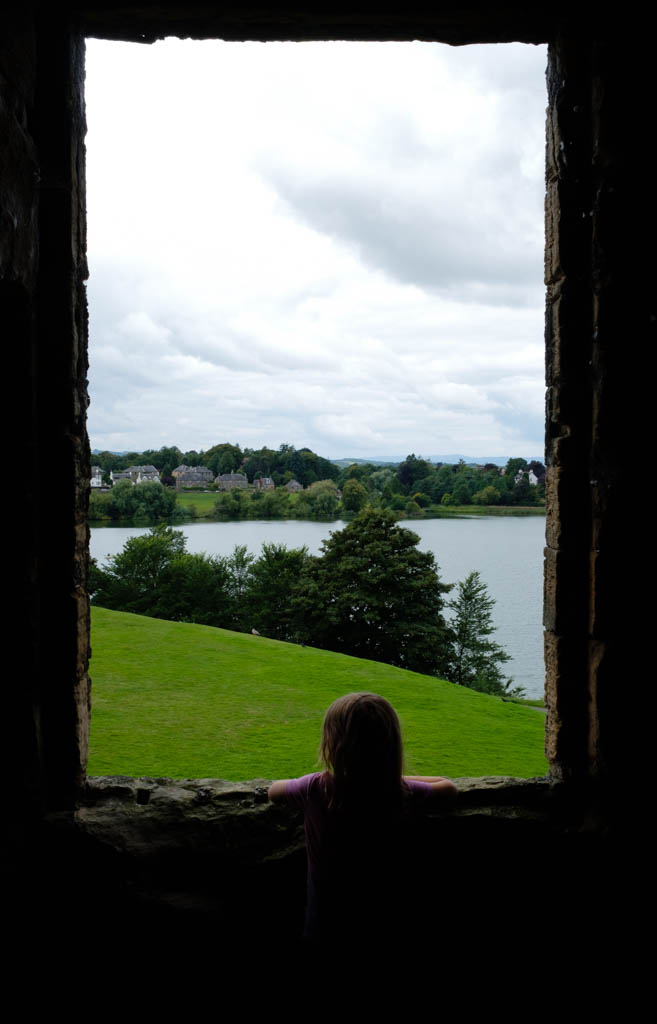 You can make your way to the top of the palace for even more spectacular views. Chasing after kids might even help you forget that you're climbing steps over five stories of emptiness.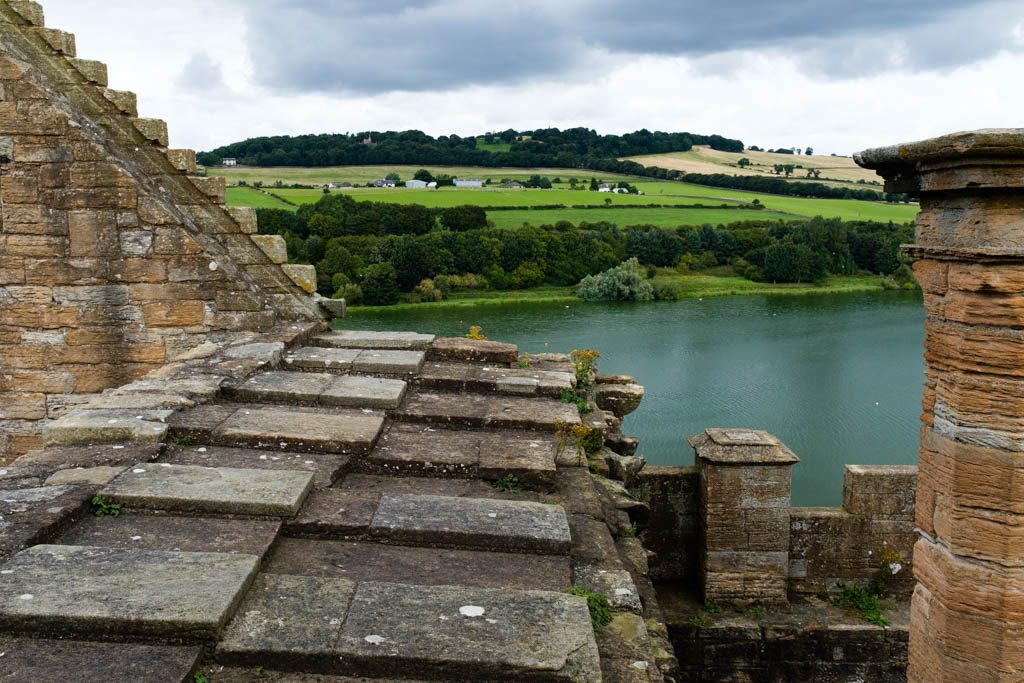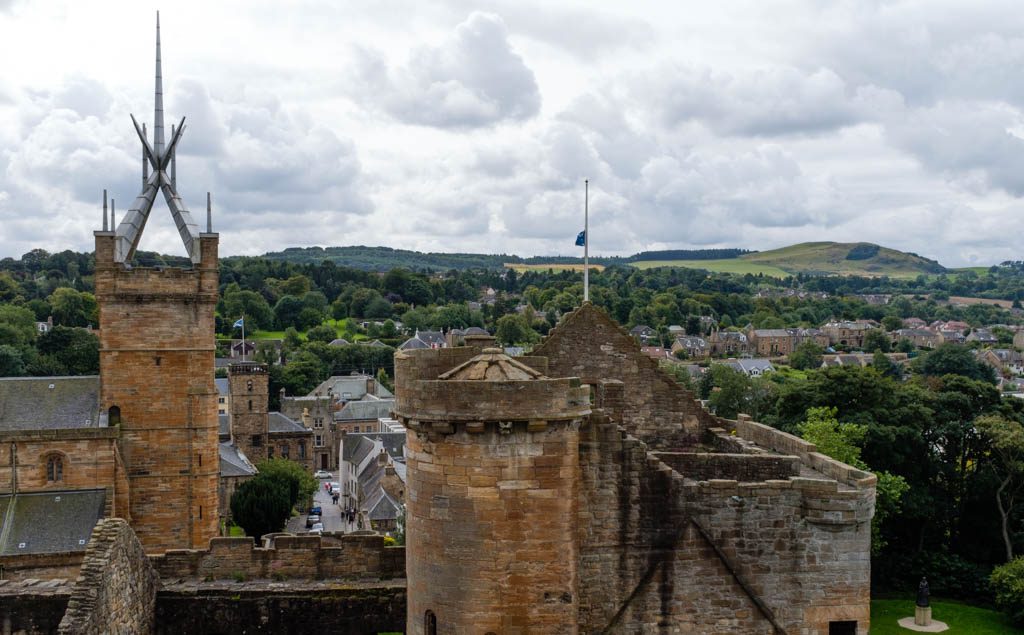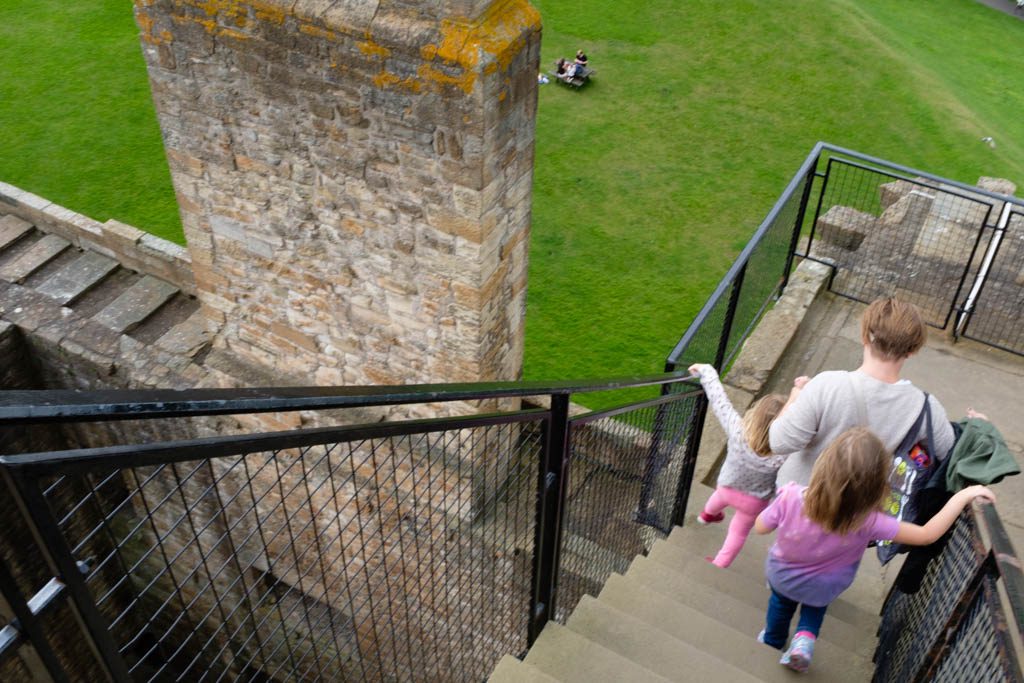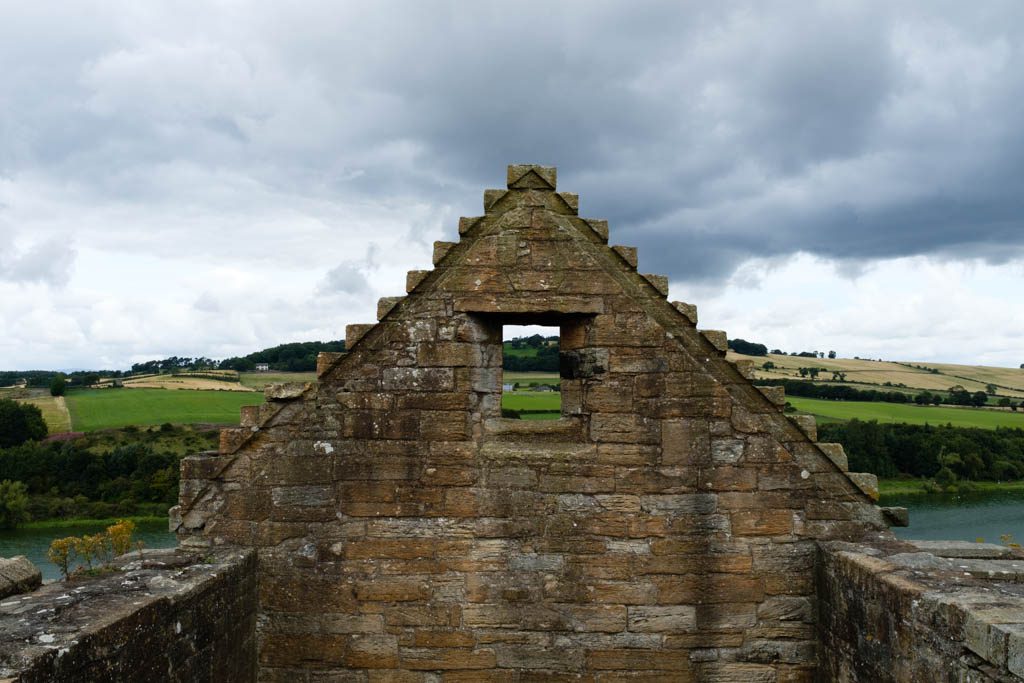 My favorite spot was this view. I loved the moss covered stone on the wall full of openings into nothing.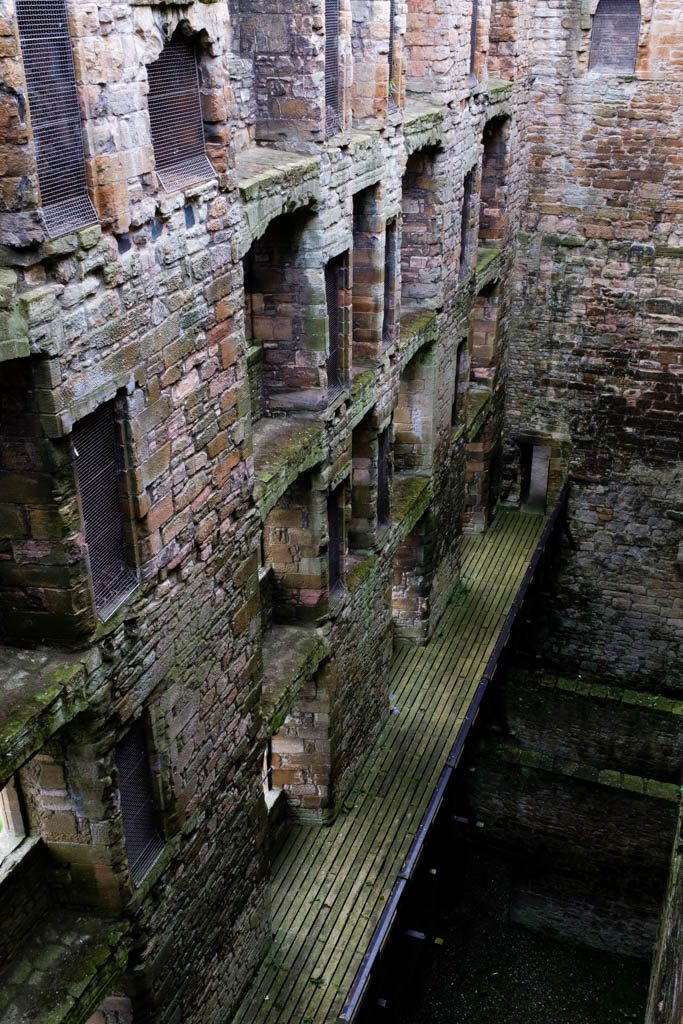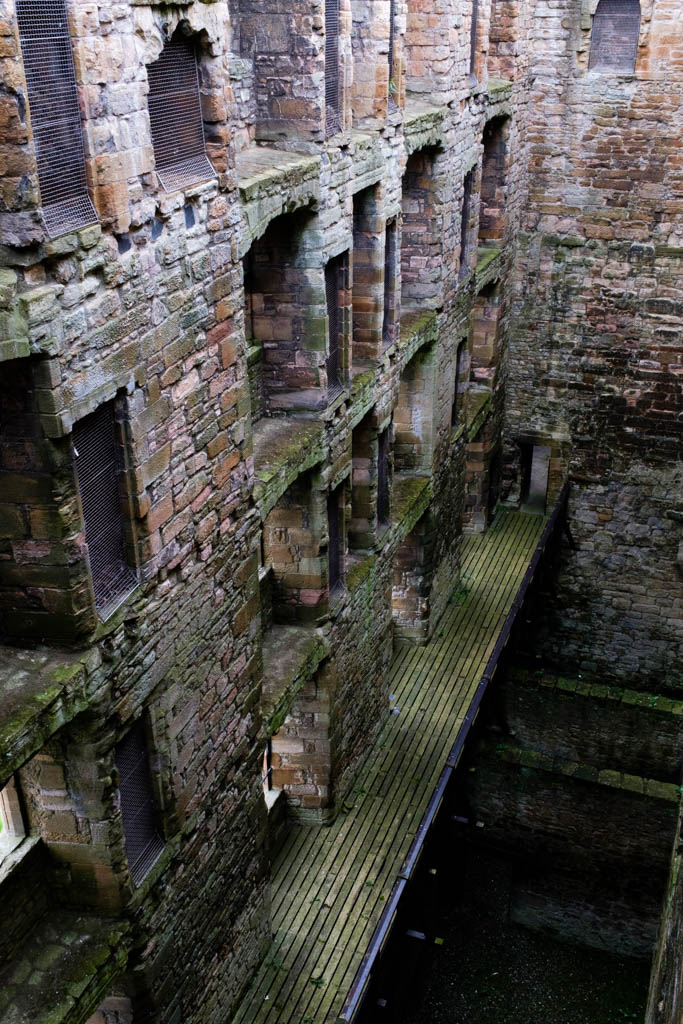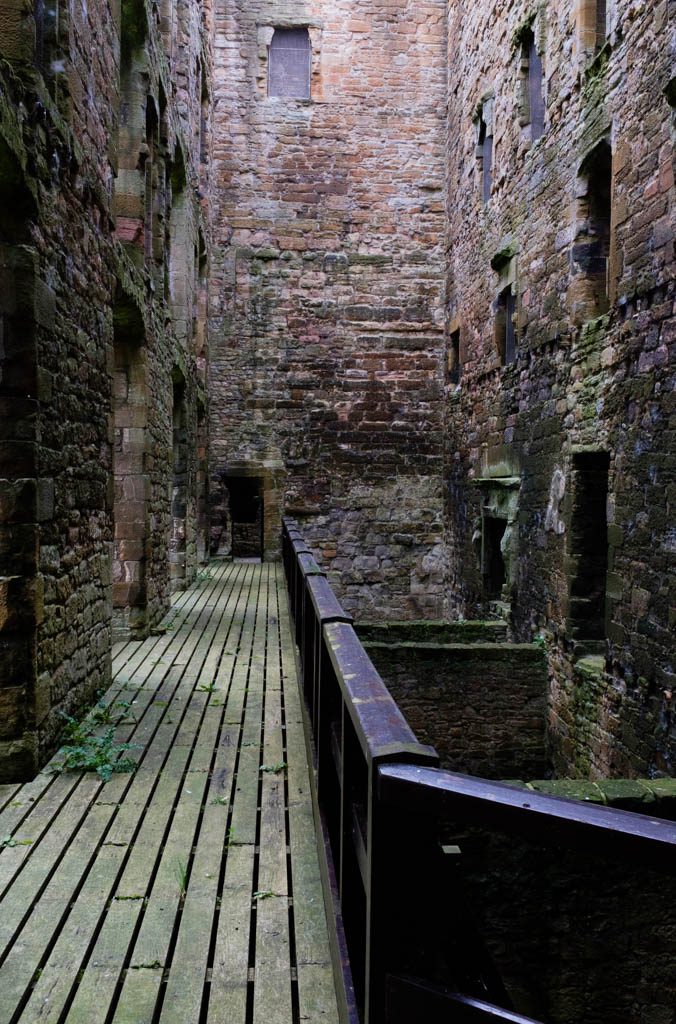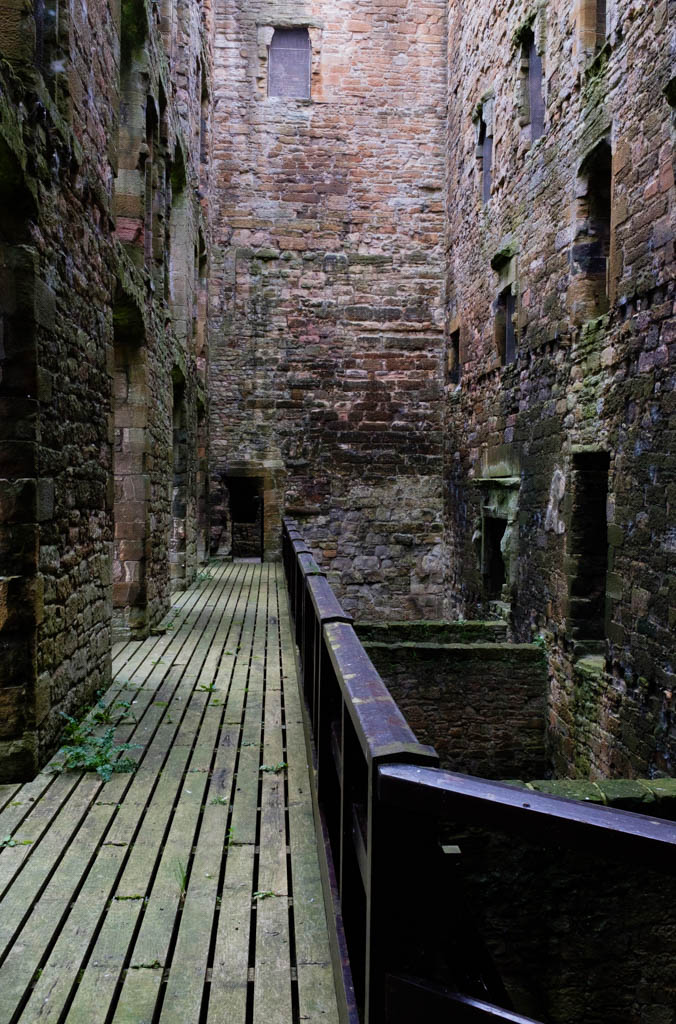 Some bars are for safety and some make for a chance to have some fun.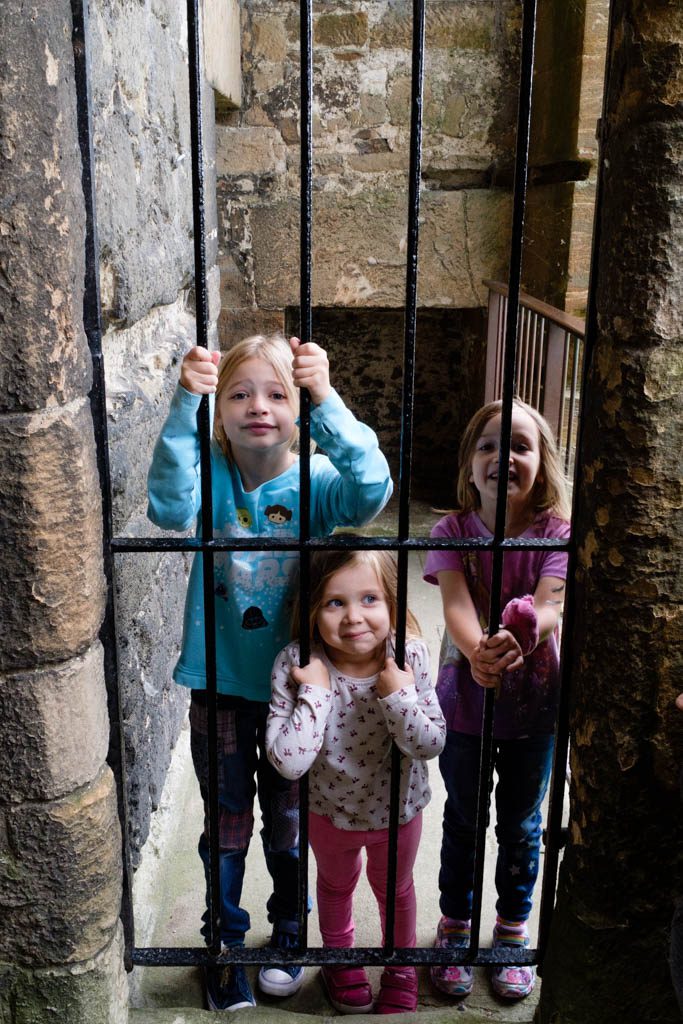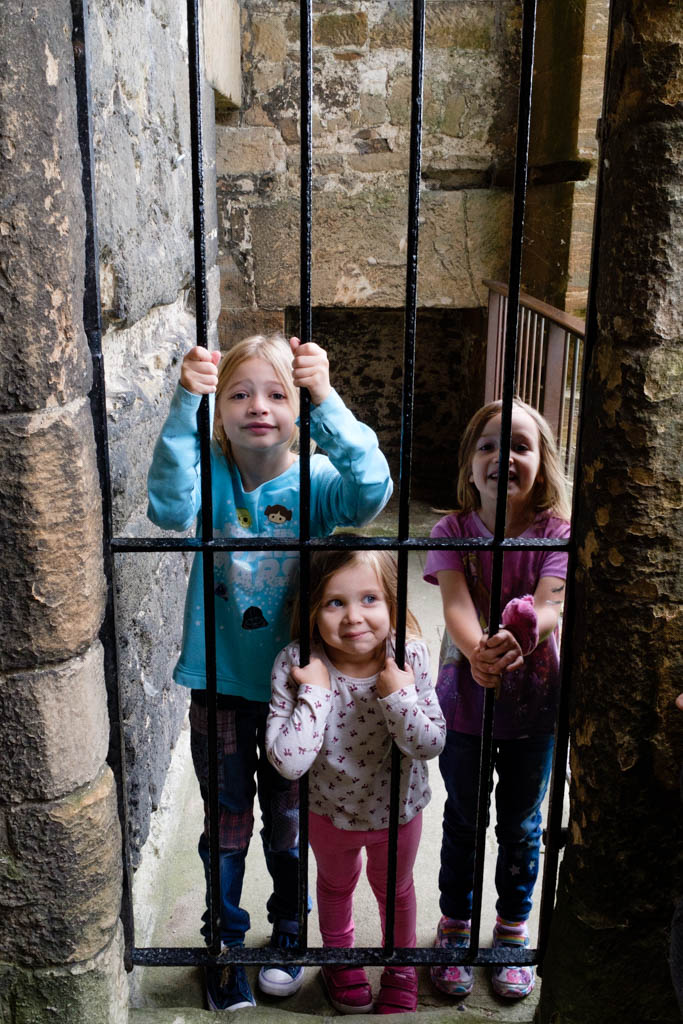 When everyone finally settles down for a rest, attempts at 90s emo band pictures are a must.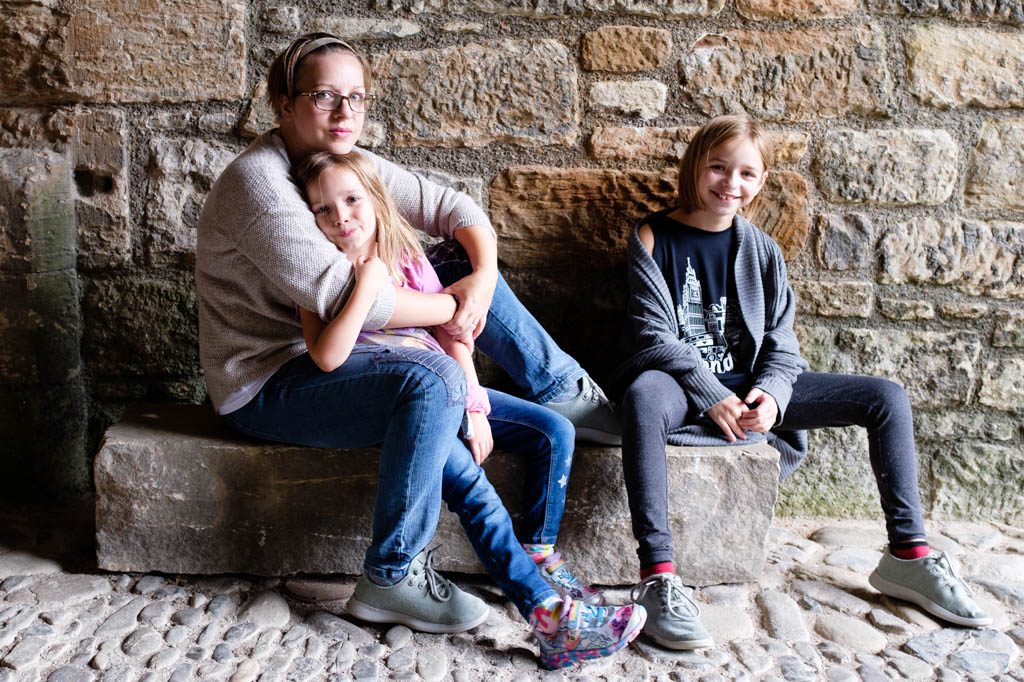 We had a lot of fun exploring the palace and as much as I joke, it was great to see the girls fearlessly forging ahead to see what was around the next corner or up the stairs. They would make a goal to find something and explore around until they got there. We let the girls lead and their energy brought a whole other level of enjoyment. I highly recommend spending A Day at Linlithgow Palace with your kids.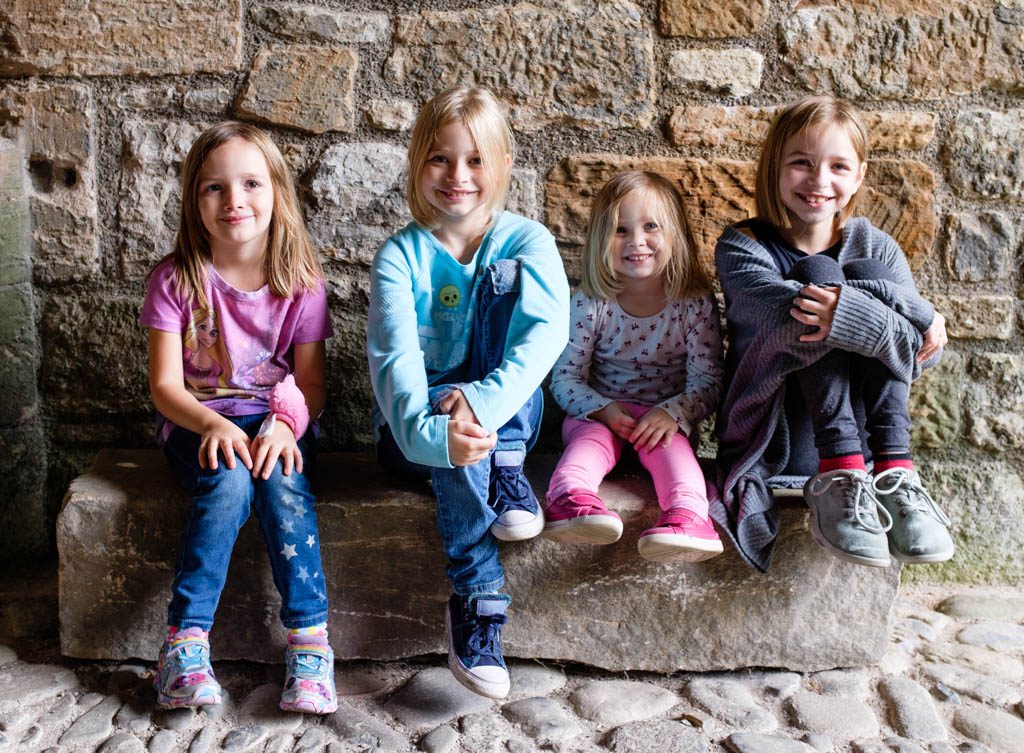 SaveSave
SaveSave
SaveSave
SaveSave