It's time for another round of Craft Lightning and I'm so crazy excited that it's not only Halloween themed, but Cricut themed, too! My Cricut Maker took the long way to Edinburgh and arrived just in time for me to make my first project– a fun Witch Silhouette Hoop Art. I have been so antsy to make sure I wasn't dreaming when I watched it cut felt at the Cricut Mountain Make-a-Thon and a silhouette with lots of detail seemed like a great way to test it out.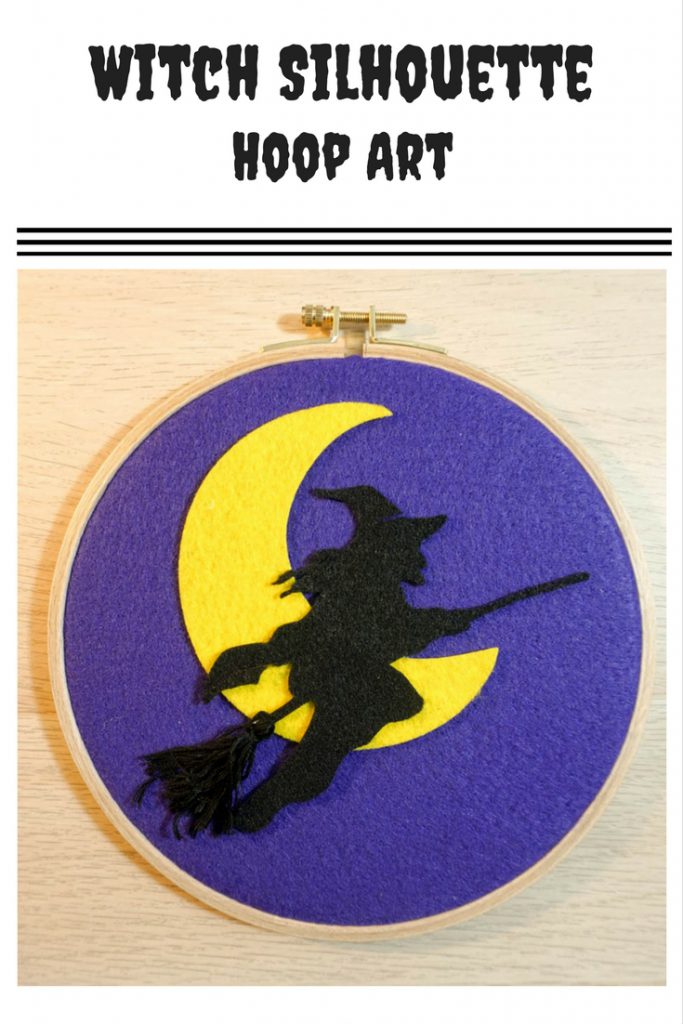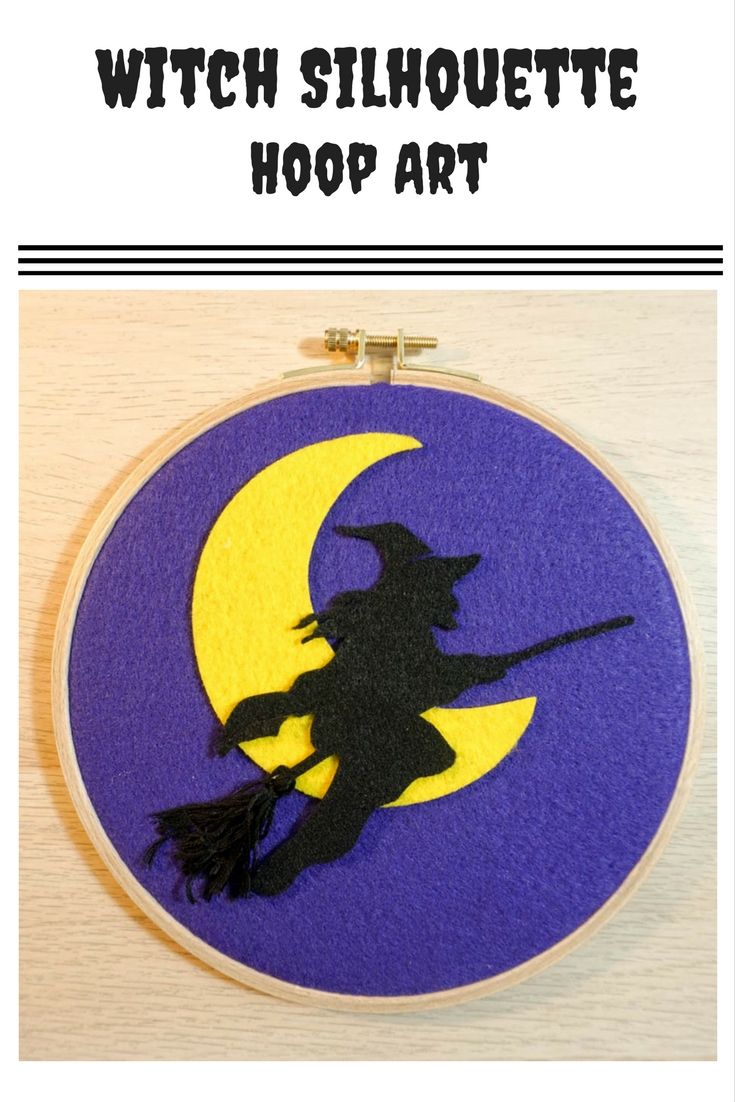 This post contains affiliate links.
I used: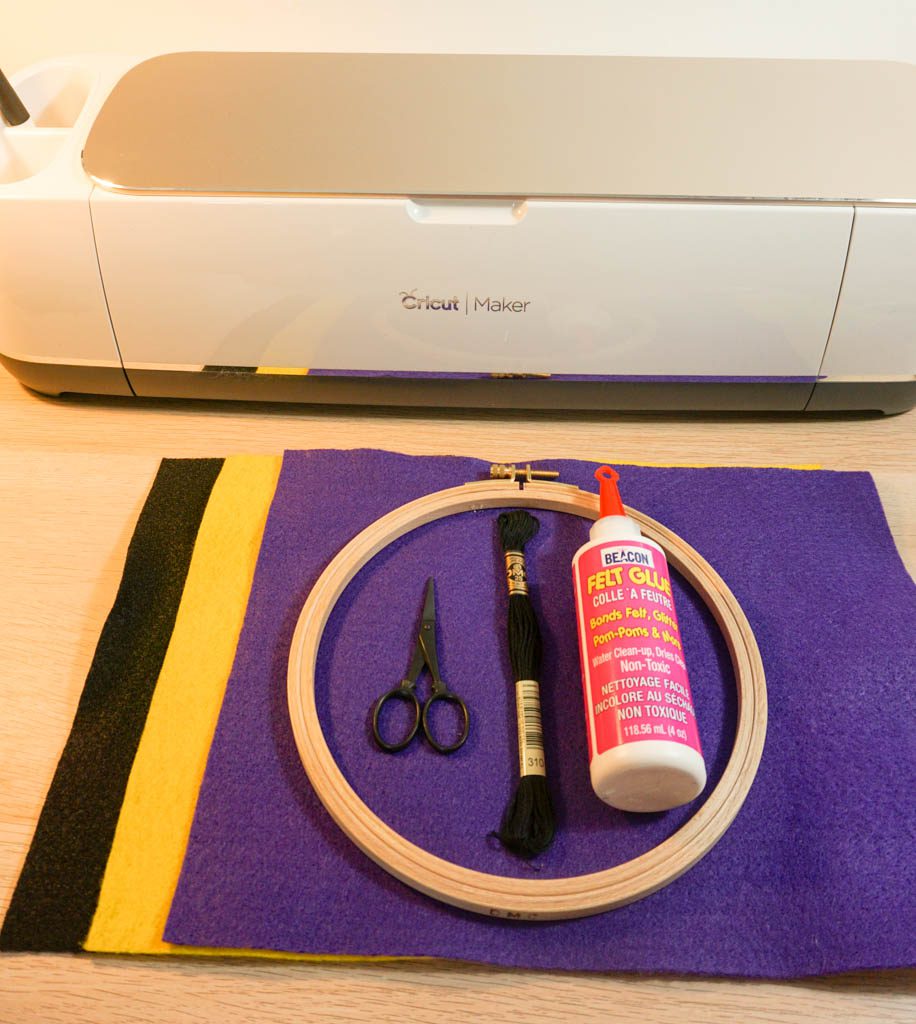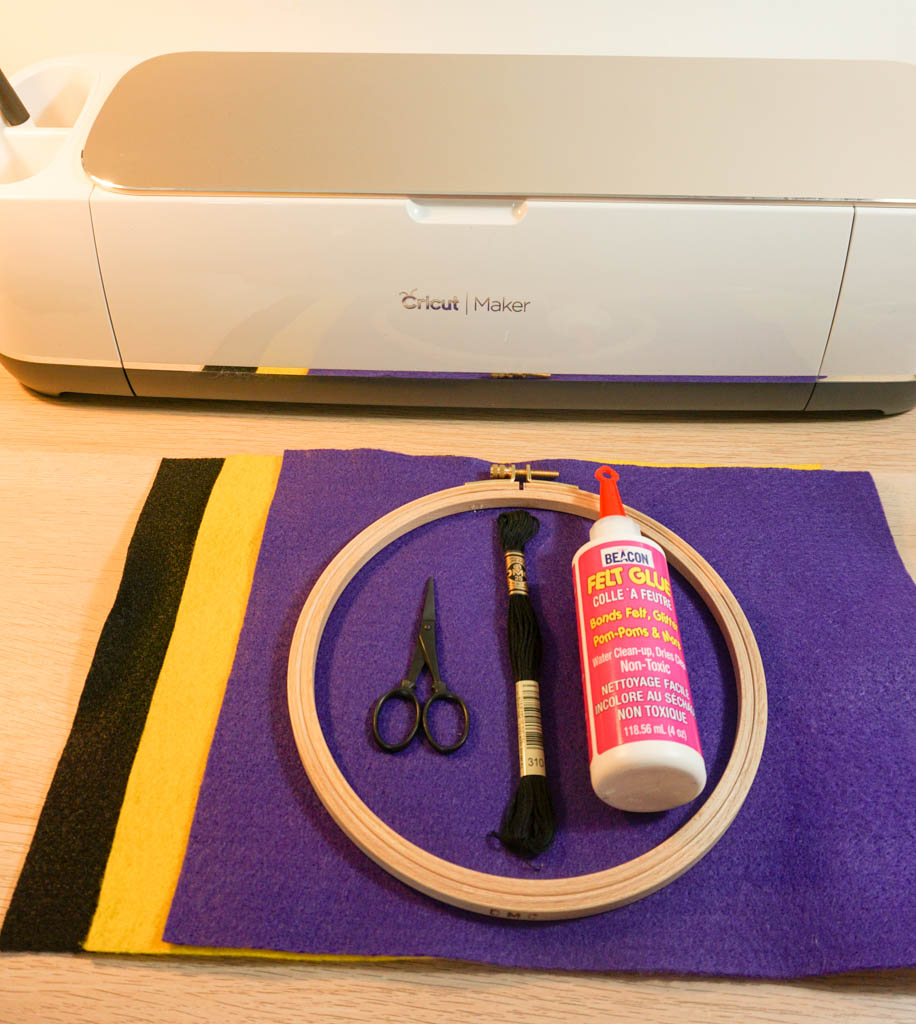 Place the purple felt into the hoop, then tighten the hoop and trim the felt.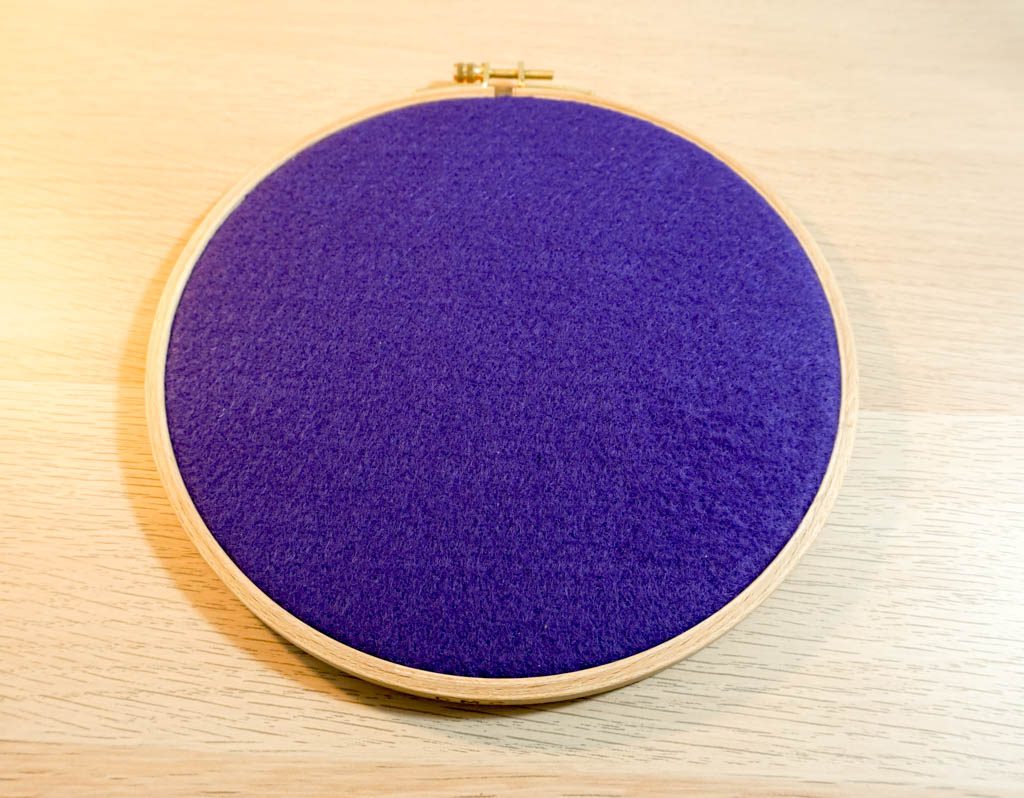 I used two images from Design Space– Witch #M3E8BA and Moon #M34284. I sized mine to fit my hoop–it's so easy to get the exact size you need in Design Space. It was so amazing to watch the Maker work–I wasn't sure it was actually cutting because I was expecting felt fluff to start appearing. That rotary blade is absolutely unreal. It cut the felt perfectly–and I just used super basic and cheap craft felt for this!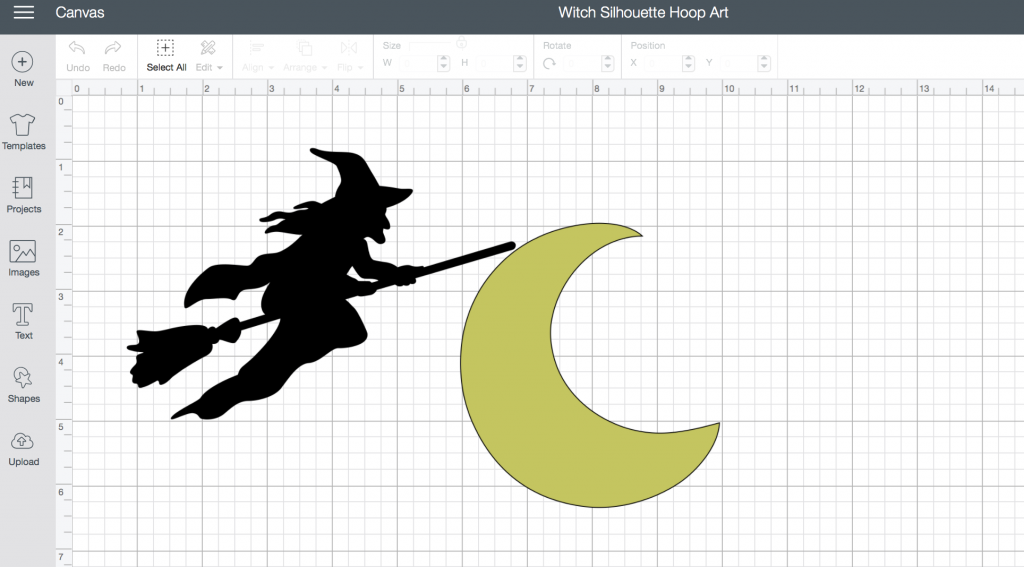 Glue the moon down first.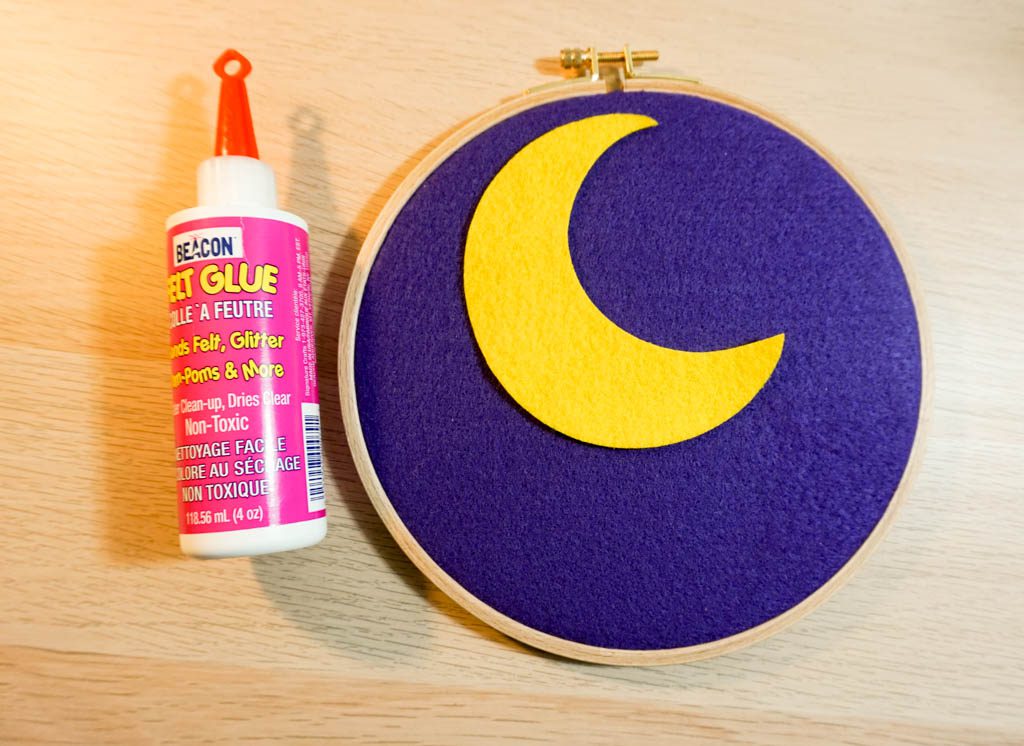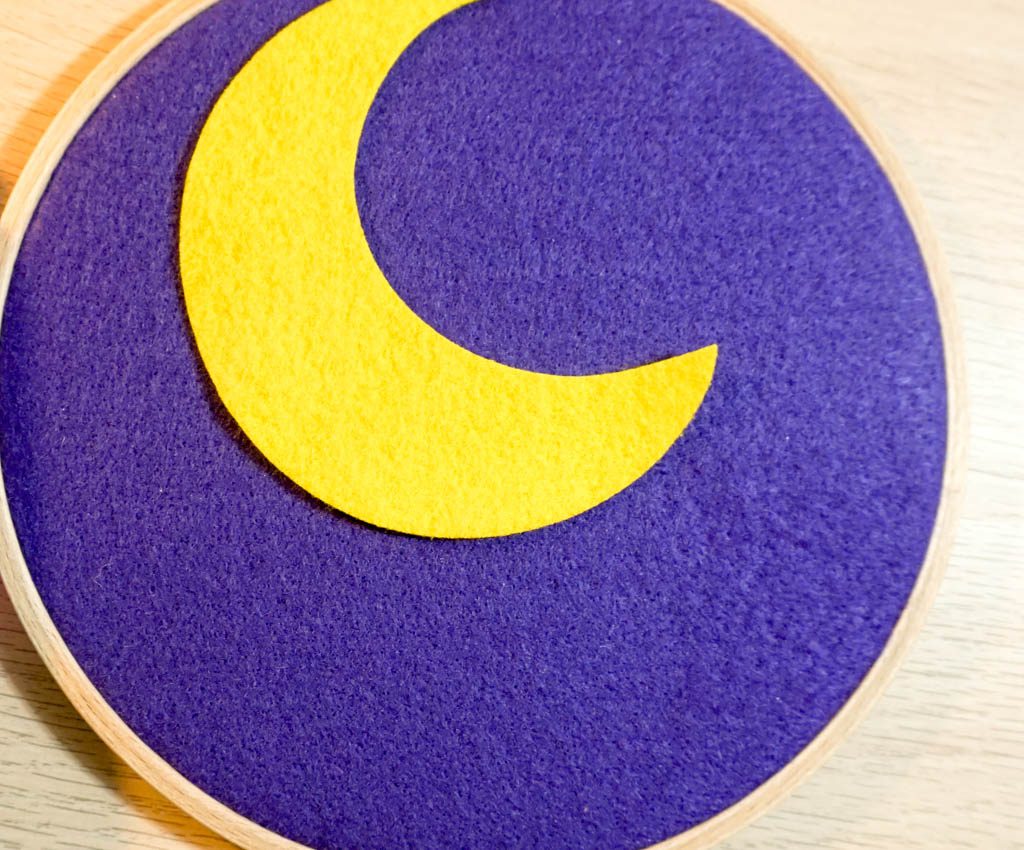 Glue the witch on top. I cut off the end of the broom.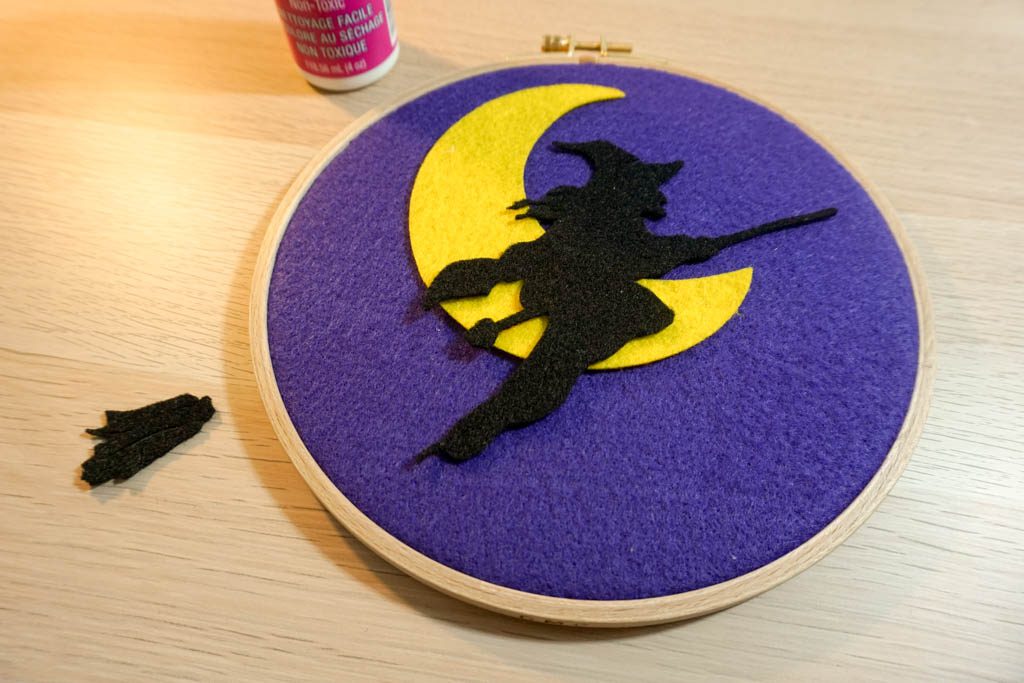 Make a quick tassel out of the black thread that is roughly the size of the piece of broom that was cut off. I made it the same way as my Ghost Tassel Necklace.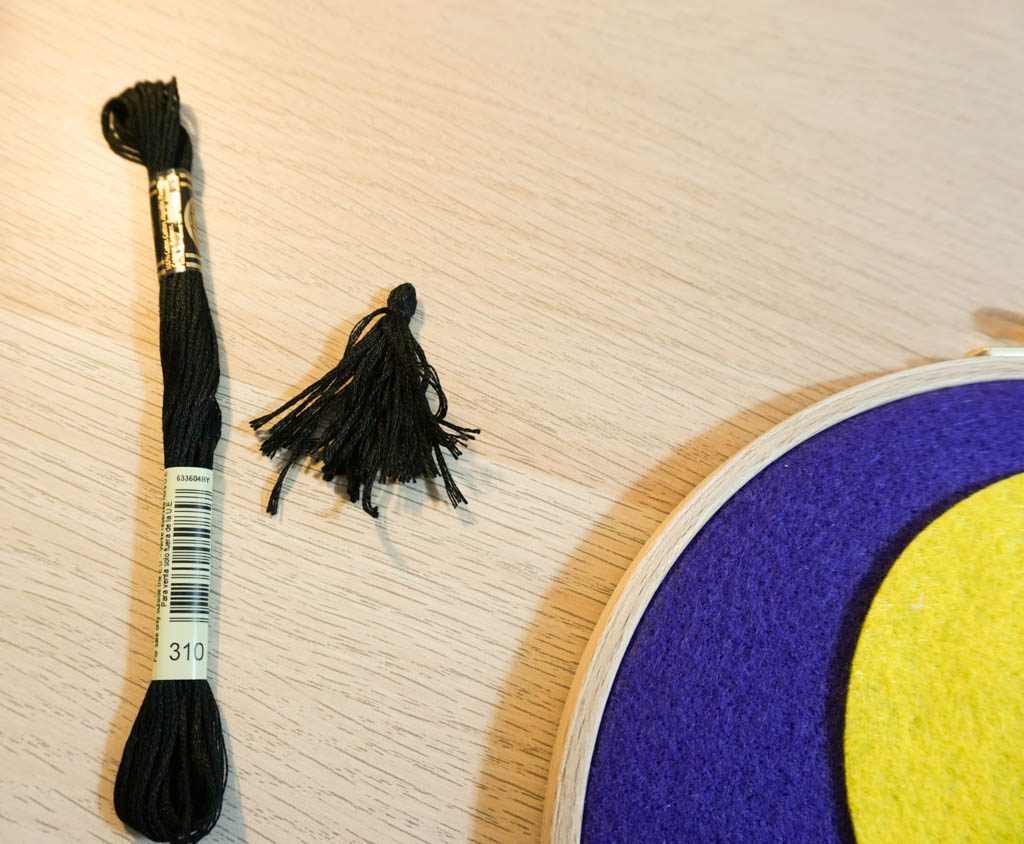 Glue the tassel onto the broom.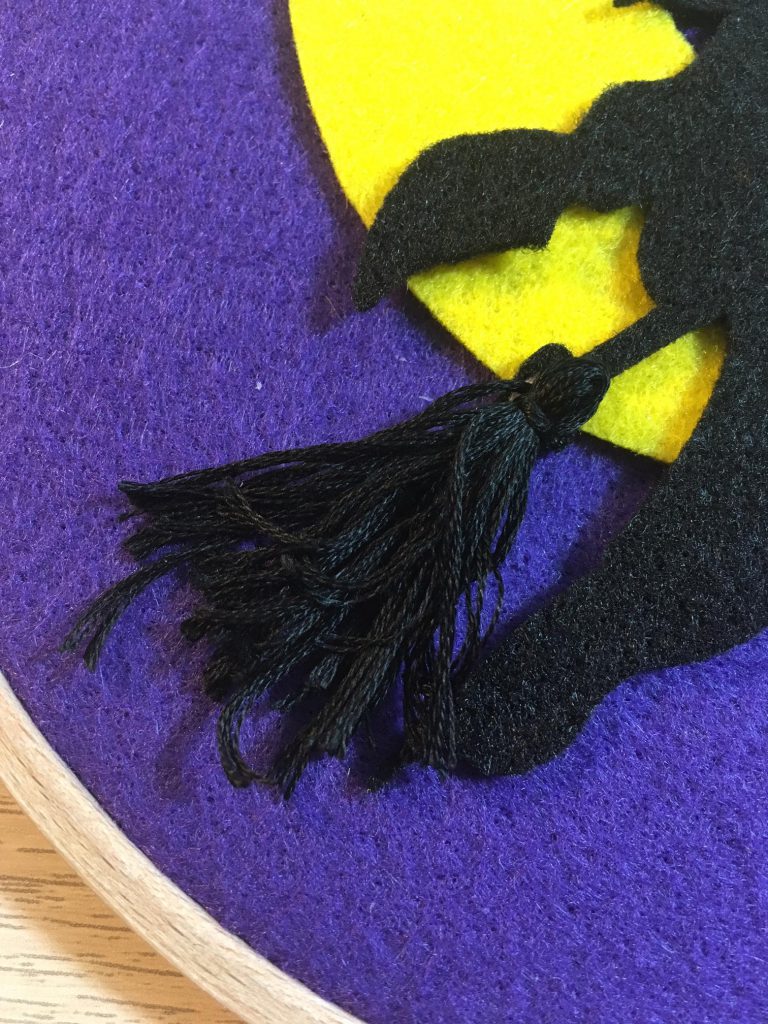 I can't get over how easy this Witch Silhouette Hoop Art was to make with my Cricut Maker. If you have longer than fifteen minutes, go ahead and stitch the moon and witch instead of gluing them. Either way, it's a fun Halloween project!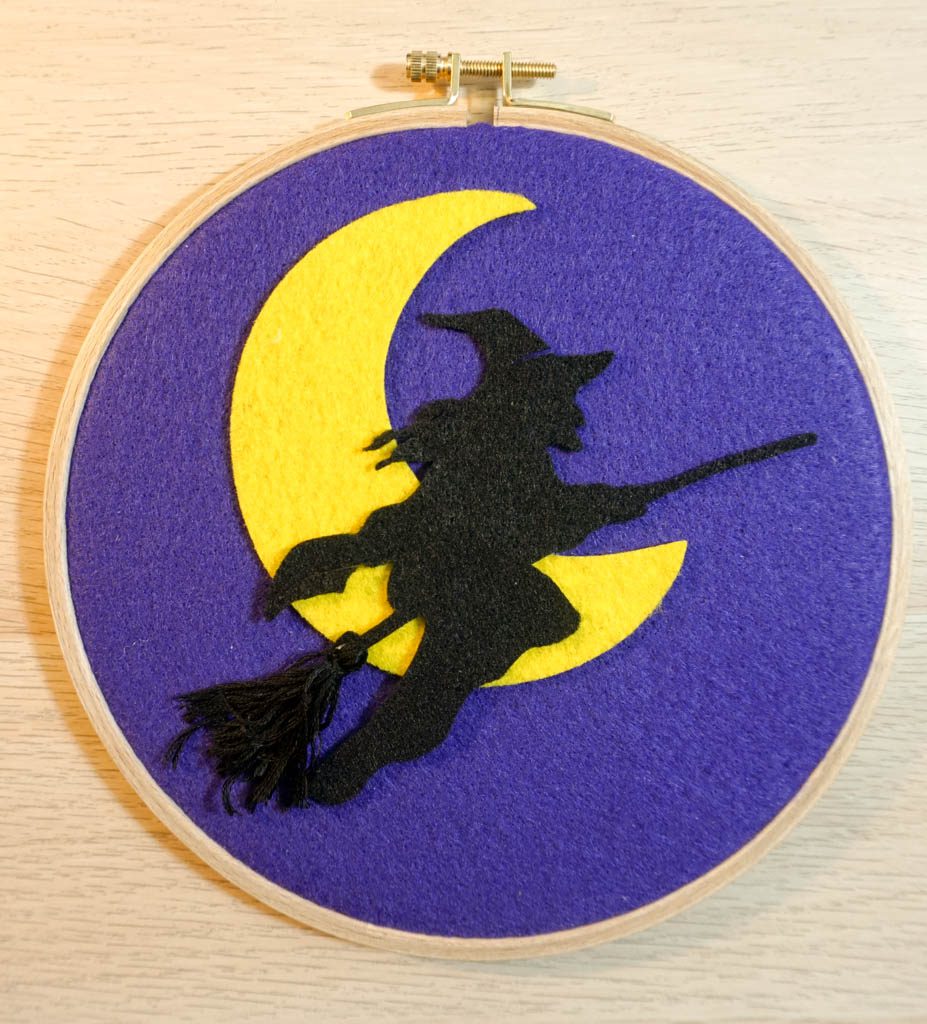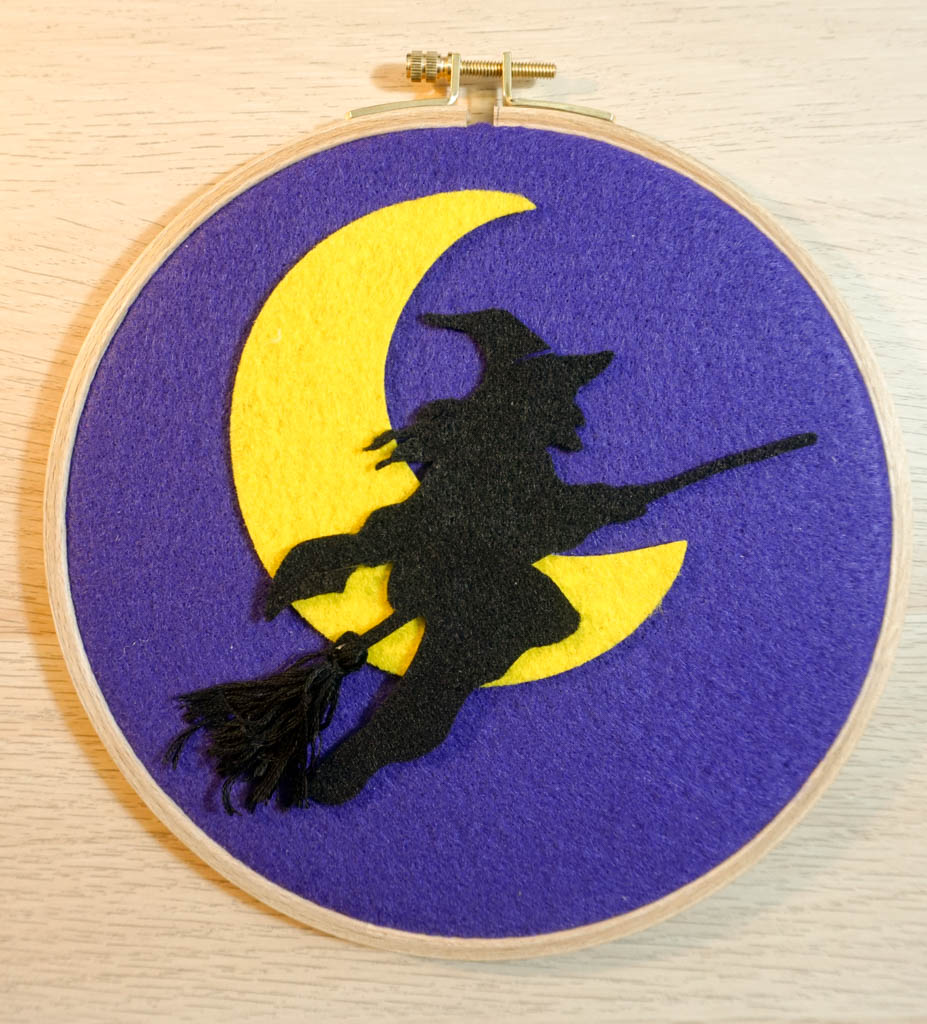 SaveSave
SaveSave
SaveSave
SaveSave
SaveSave
SaveSave
SaveSave