As many of you know, we are currently installed in my lovely sister-in-law's place in London while we wait for our rental in Edinburgh. One major downside to this move has been not having access to the bulk of my craft supplies. You may have noticed a lack of posting for a couple of months–there was so much that went into this move that I had to make the difficult decision to pull back from blogging for a bit. I'm excited to jump back into the fray with this month's Craft Lightning, but as the deadline loomed, I realized that I had ideas but so little in the way of supplies that I was going to need to be more creative in how I came up with something. We've been doing a lot of wandering around and have passed a shop that always had eye-catching windows and when I finally stopped in, I wasn't disappointed. Tiger is such a cheerful store and I loved stumbling on their display of craft supplies. After a quick look, I knew I was going to be making Easy Luggage Tag Bookmarks for this month's Back to School theme.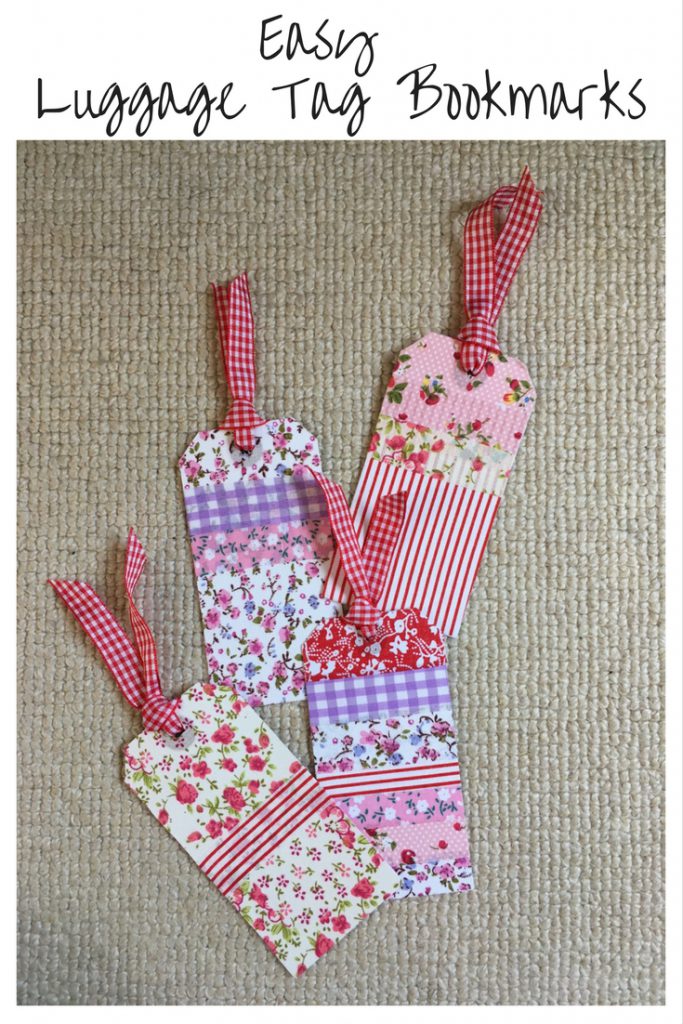 I got my supplies from Tiger, but they are easily replicated from any craft store. I used:
adhesive fabric
ribbon
paper luggage tags
scissors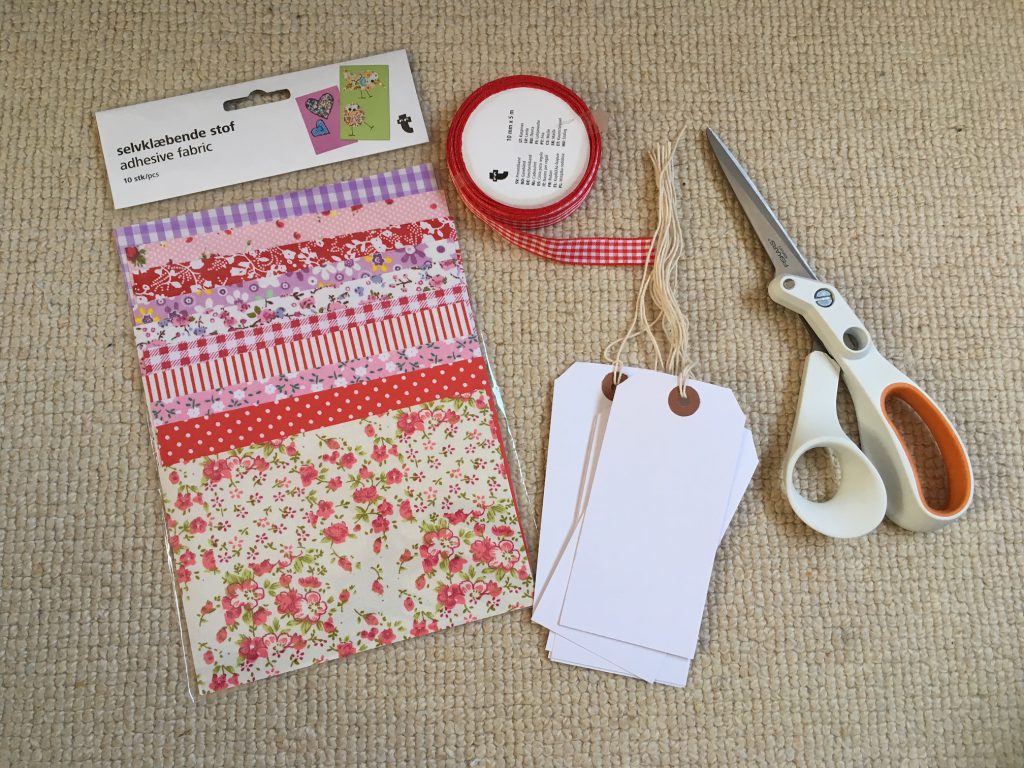 If your luggage tag has a string, remove it. Choose which piece of adhesive fabric you want to start with.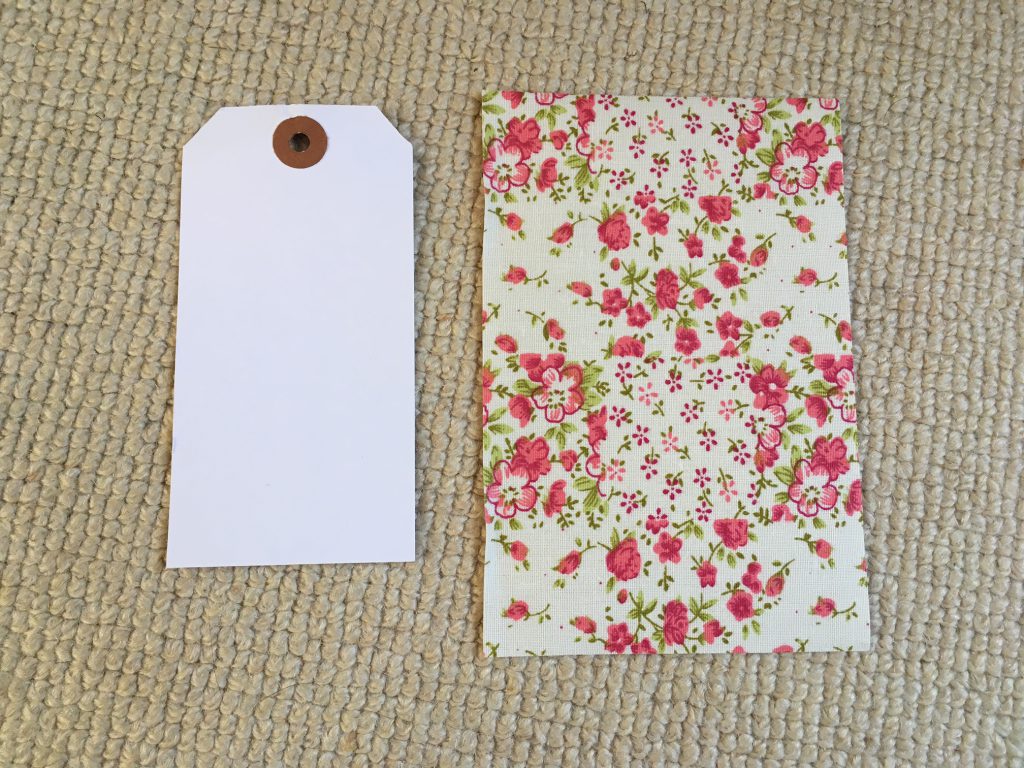 The adhesive fabric is really neat. It's just like a sticker–you pull the paper away from the sticky back. If you aren't able to find anything like this, washi tape is a great alternative, or you could make your own adhesive fabric with a Xyron.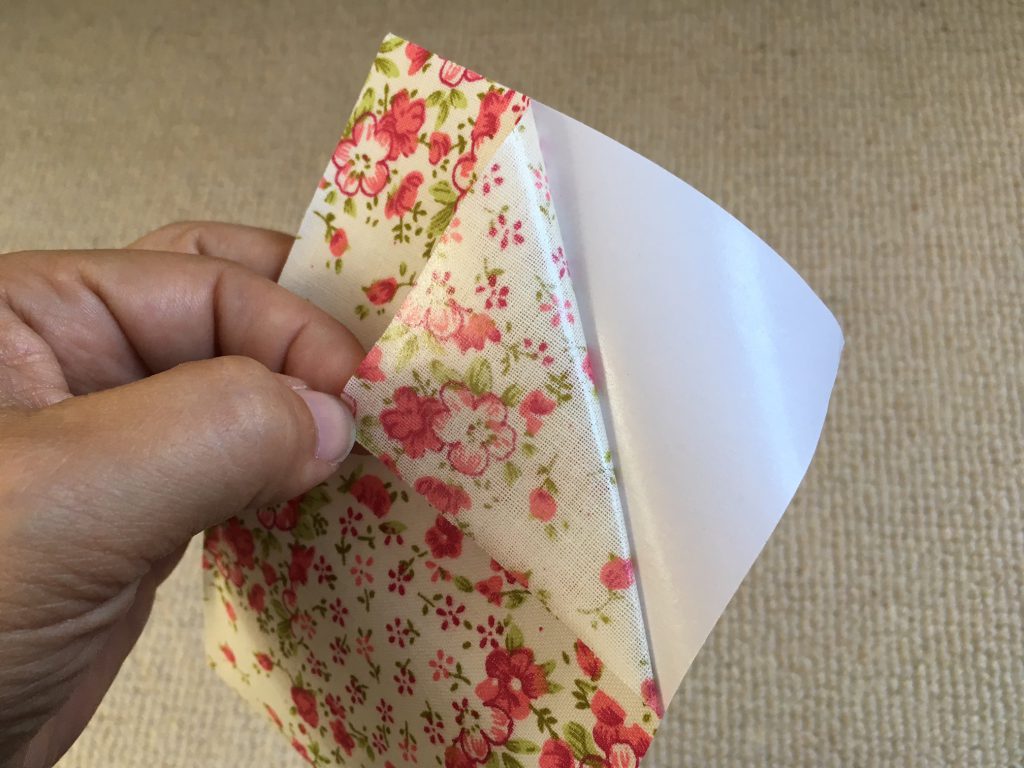 Trim up the edges of your tag after you put the adhesive fabric on.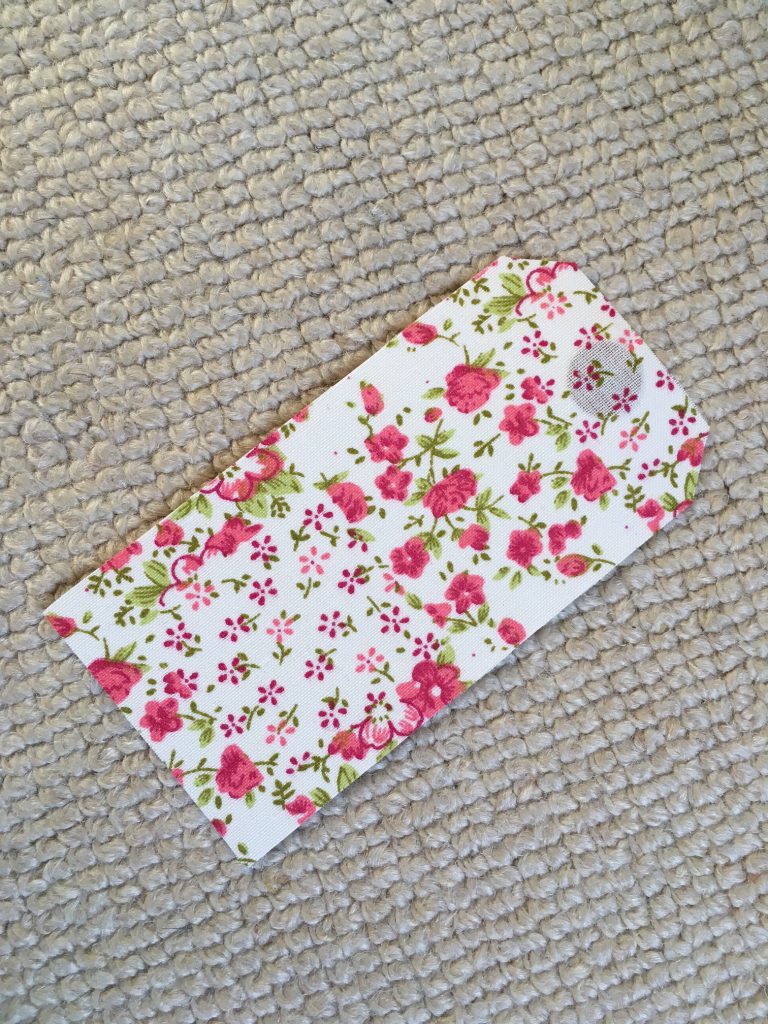 Play around with layering and add some more fabric pieces to your tag.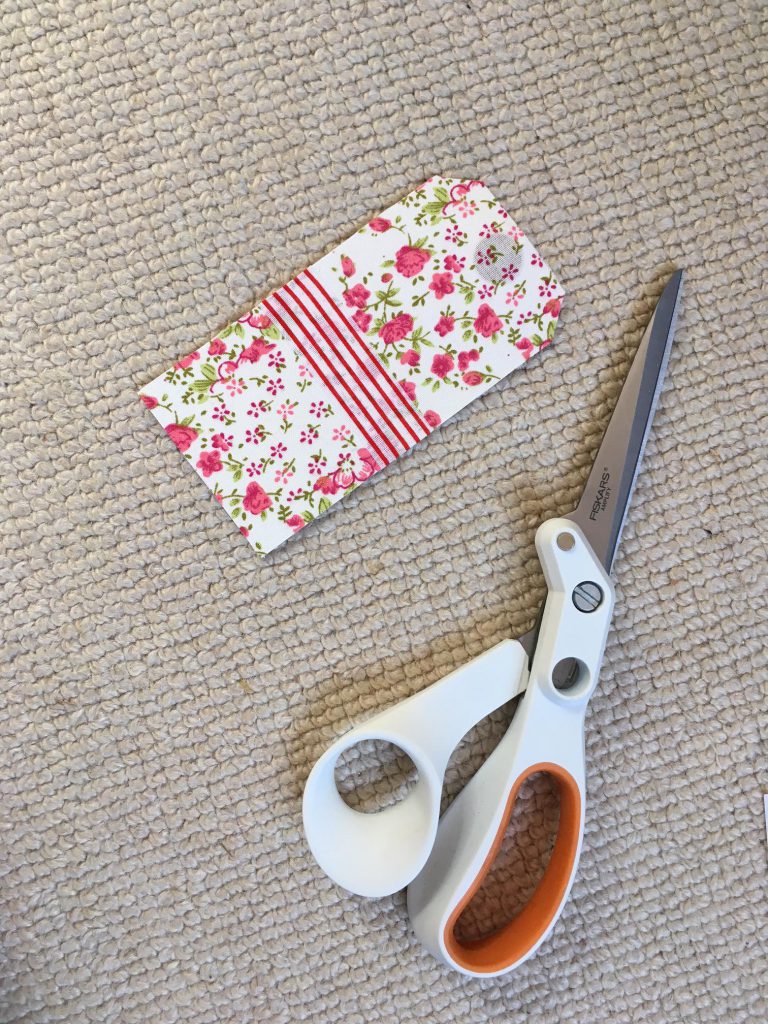 Cut a hole with your scissors where the hole is covered. Cut a length of ribbon to loop through. I pulled the two ends of the ribbon through the back and up behind the front piece.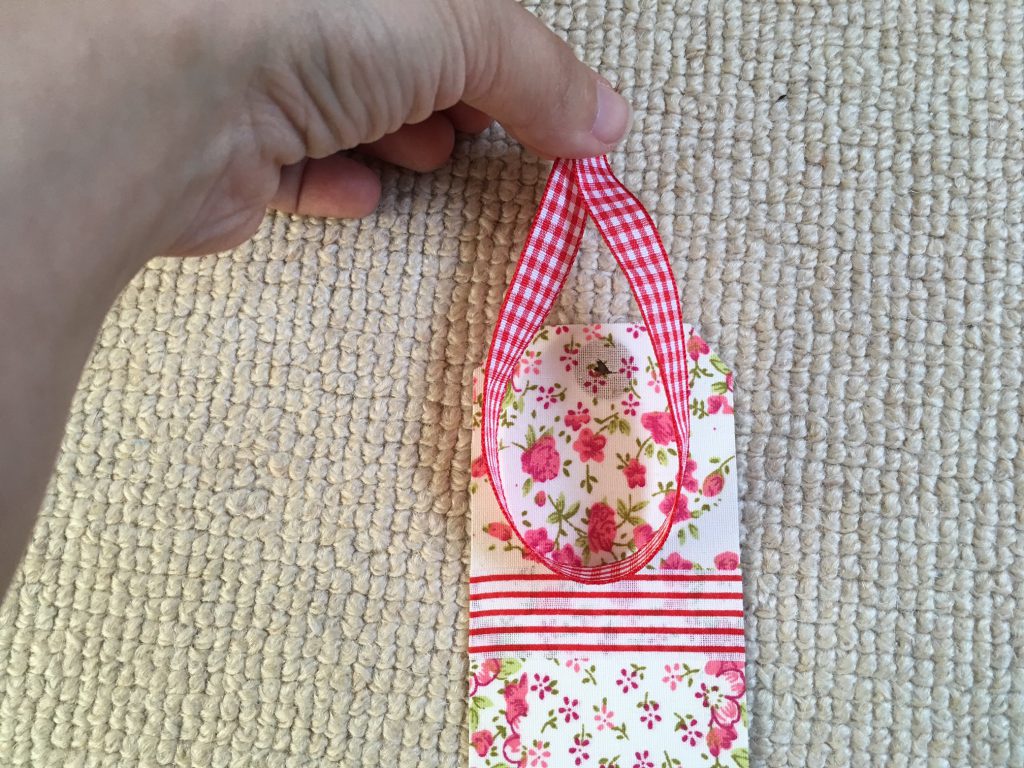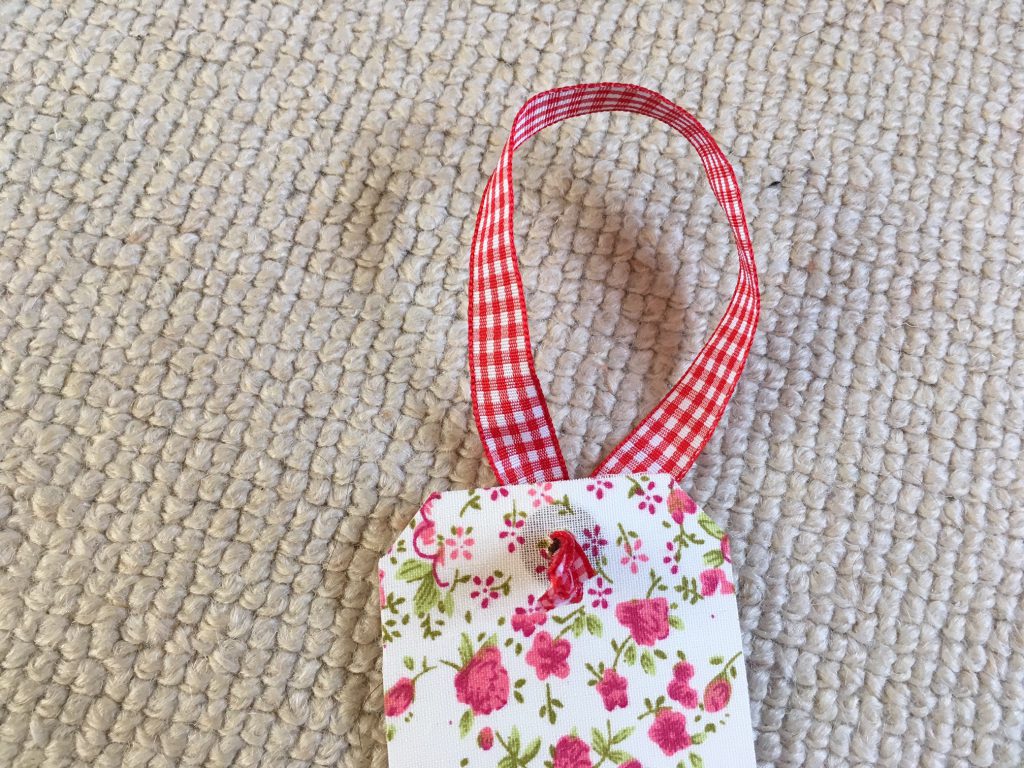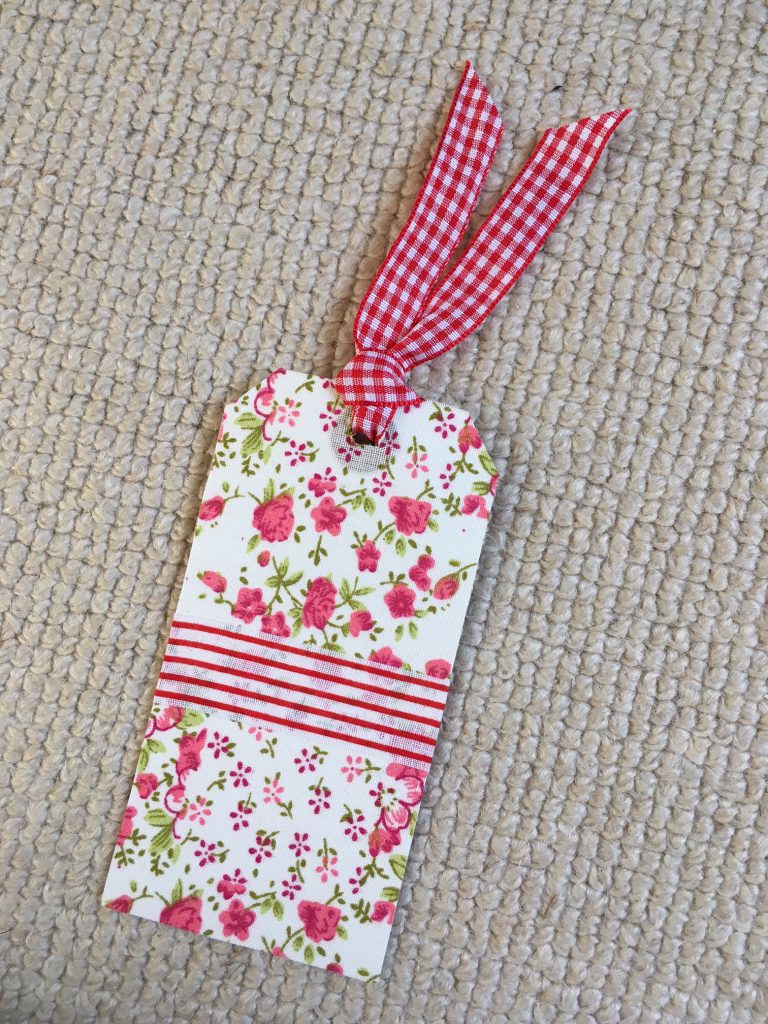 I always need bookmarks and I can remember having multiple bookmarks in each of my books in school. These Easy Luggage Tag Bookmarks are so totally customizable and a pretty pop of color to hold your place. You can even make them reversible!