This post first appeared on the DecoArt blog in my capacity as a Core Blogger.
I am such a big fan of leather bracelets–they're one of my favorite accessories! It can get expensive to collect them, though, especially if you're like me and love having different colors and designs. Why not make your own?! DecoArt's new Patent Leather Paints makes it crazy easy to paint a leather bracelet exactly how you want it. And trust me–once you paint one, you're going to want to paint them all! I'm sharing four different Patent Leather Painted Bracelets with you using an assortment of new Patent Leather Paints.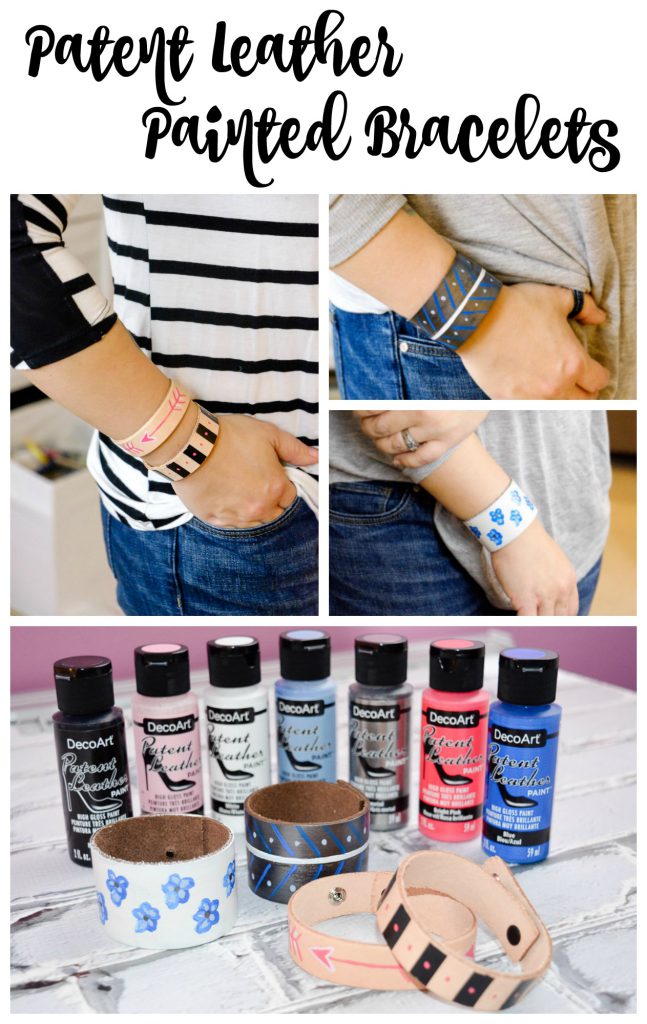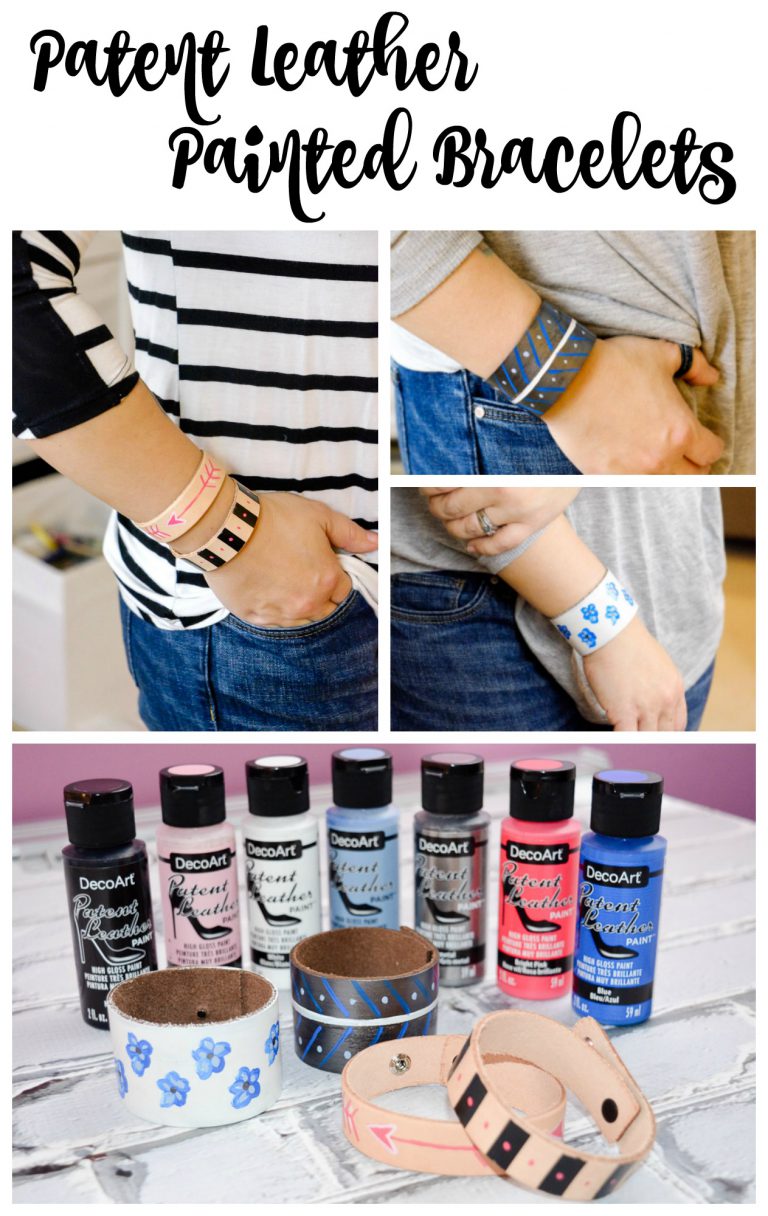 Check out your local craft store for leather. I was able to find some bracelets that already had snaps on them and a piece of leather that I could easily cut and add snaps to. The paints I used are:
Black, White, Soft Pink, Bright Pink, Light Blue, Blue, and Gunmetal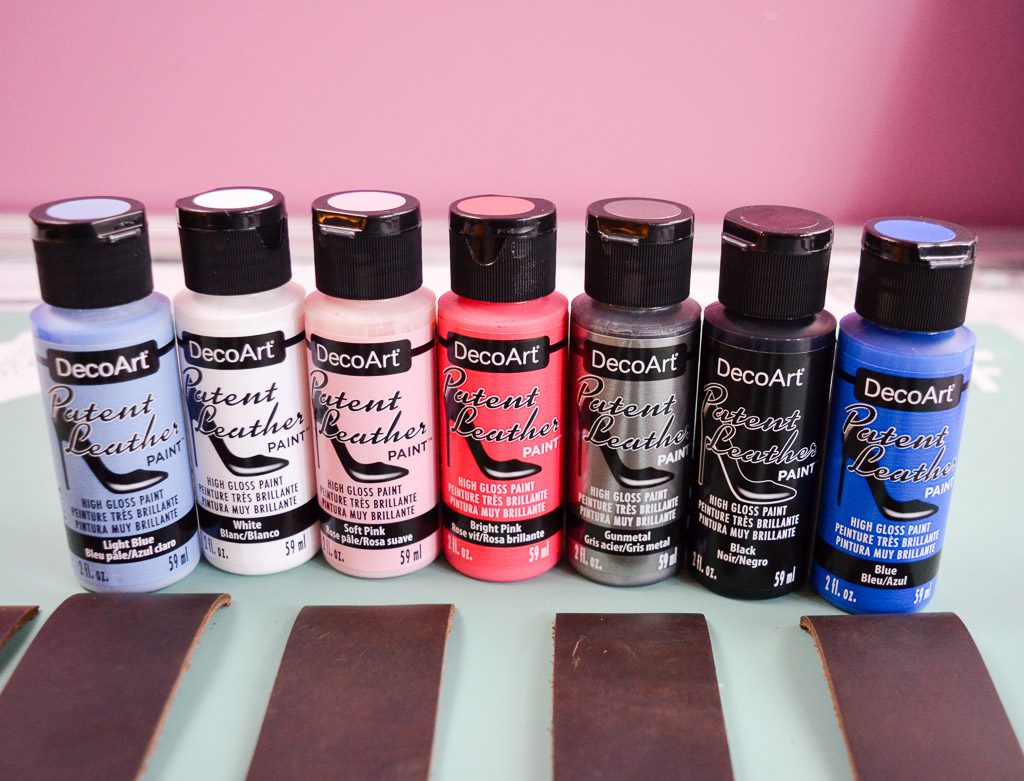 I painted my bracelets two at a time since I used coordinating colors.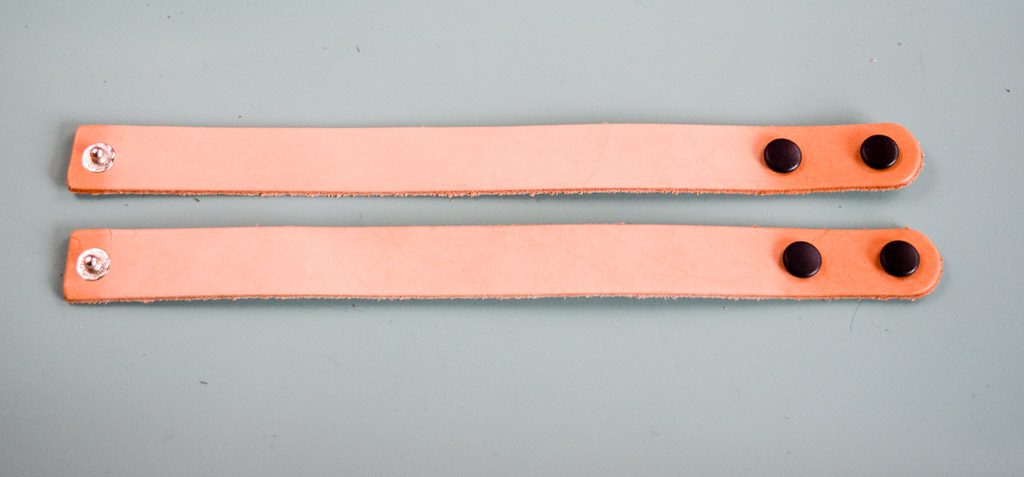 I started with the base of arrows in the bright pink and striped the second bracelet with thin washi tape.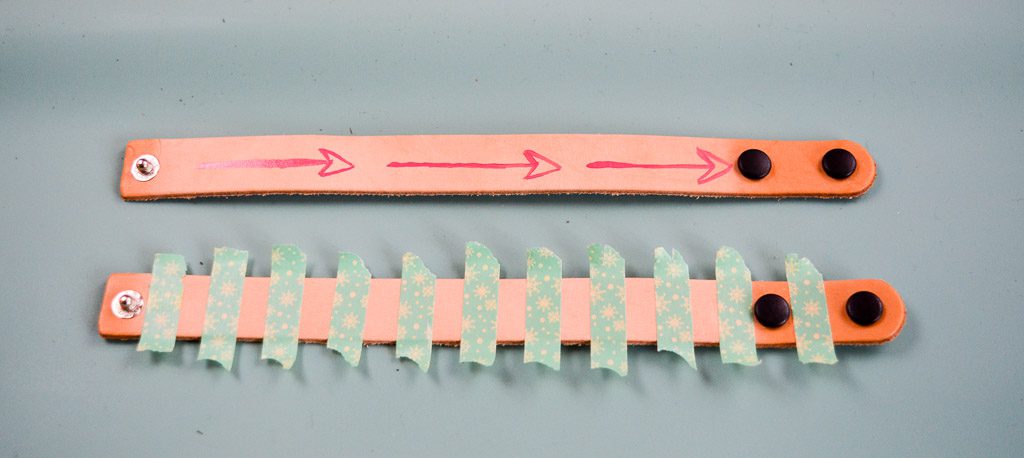 I painted the stripes black.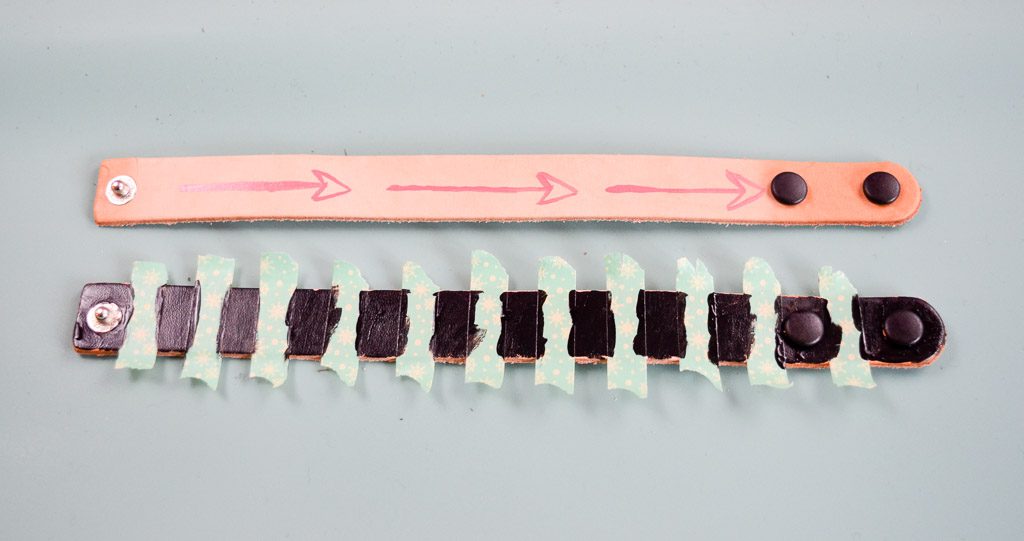 When the first layer of paint was dry, I added bright pink dots as details on the striped bracelet and light pink details on the arrows.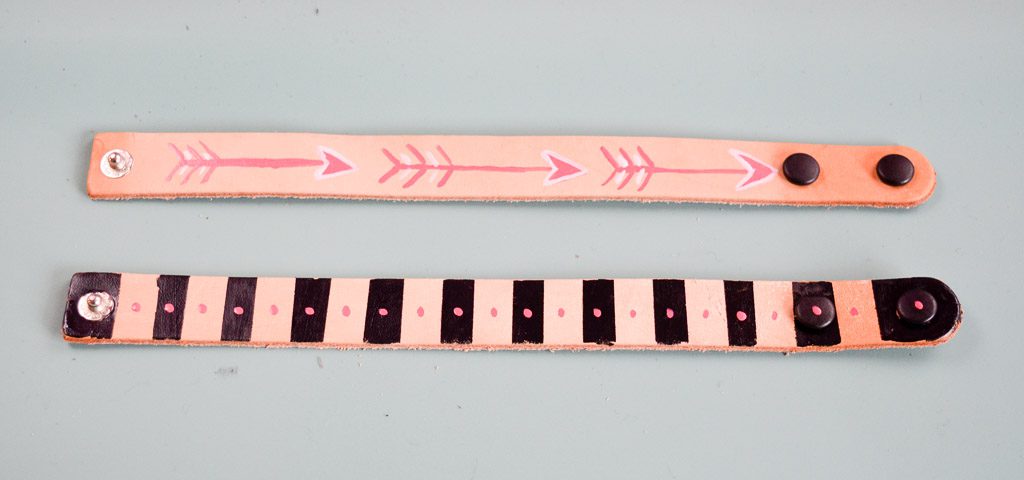 For the second set of bracelets, I painted a base layer first–white on one and gunmetal on the other. When the base layer was dry, I painted a white line down the middle of the gunmetal bracelet and blue flowers on the white.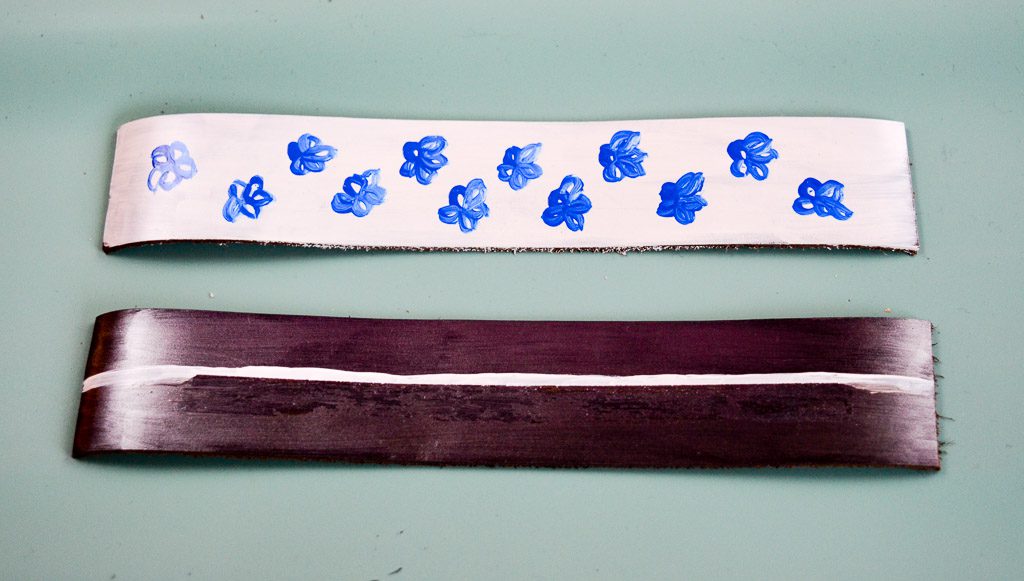 Blue striped lines and light blue dots complete the first bracelet and light blue petals and gunmetal centers finish off the second.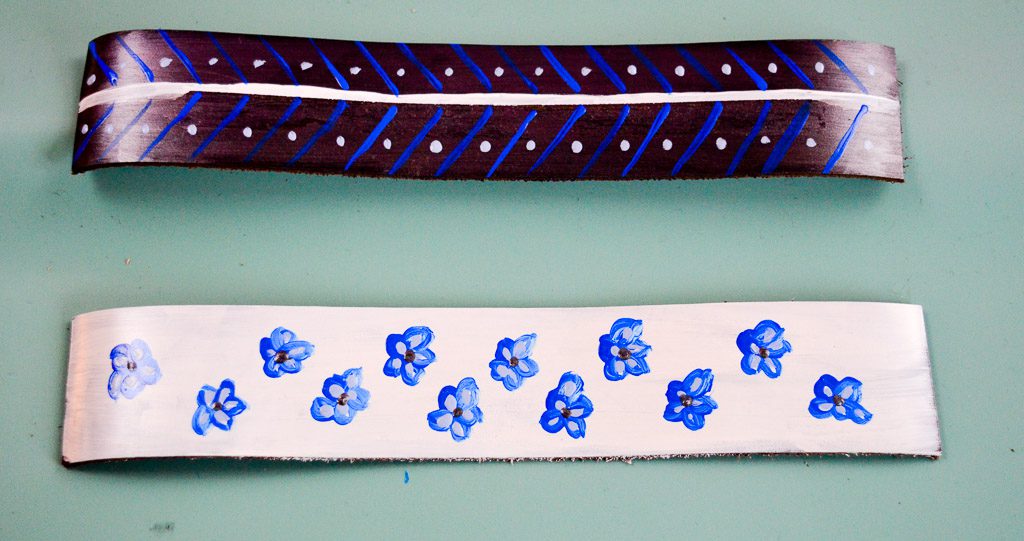 The Patent Leather Paint is pretty quick drying, so it didn't take long to finish up my four bracelets.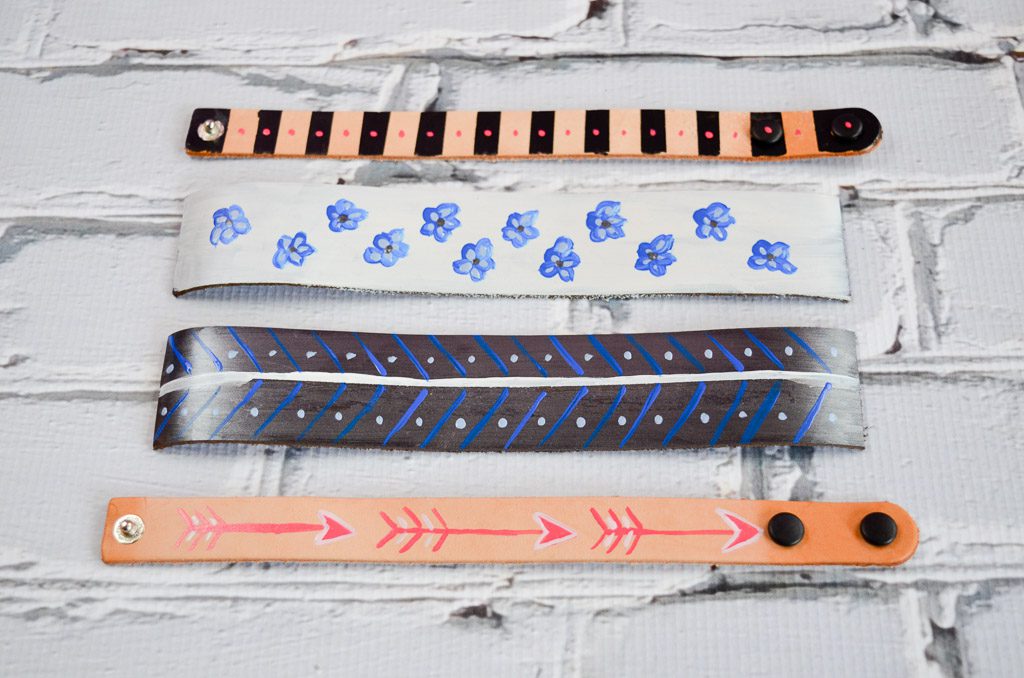 Attach the snaps to any bracelets that don't have them.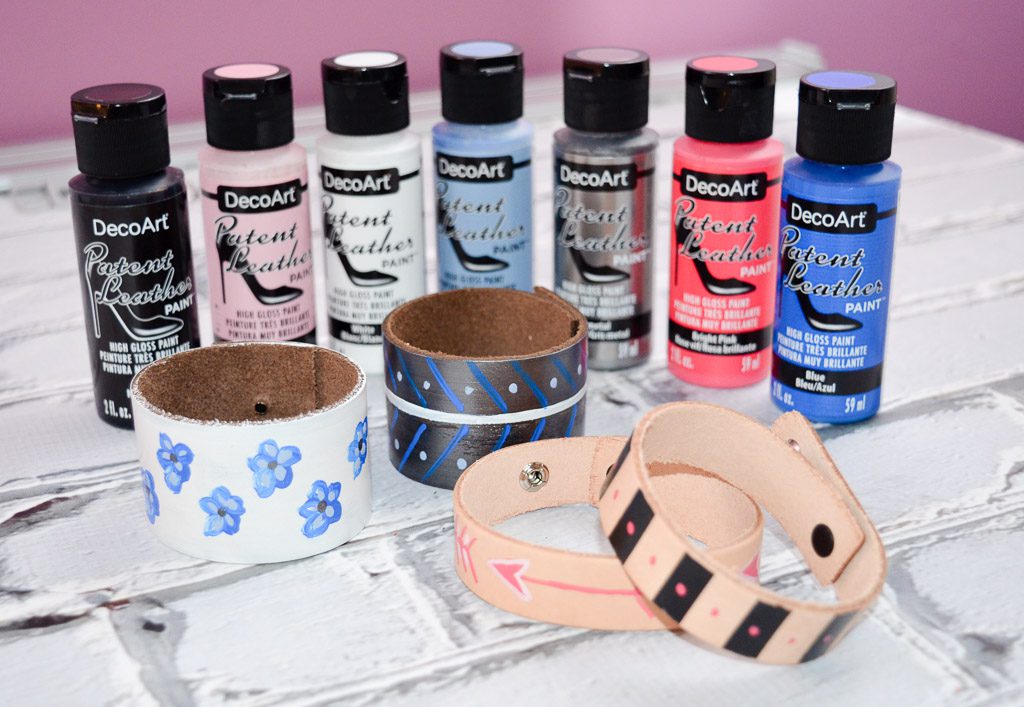 And there you go! Four super easy and fun Patent Leather Painted Bracelets! The possibilities are endless with these fun paints!