Sometimes you just need something totally fun and frivolous in your wardrobe. The weather in Chicagoland has been frustrating–we just want it to get warm and sunny and stay that way! In a round of spring cleaning, I pulled out an old pair of black heels that had seen better days. They were about to get tossed out, but I thought it would be fun to try my hand at painting them. I decided to go for something bright and cheery that would be fun to pair with a basic outfit while we're waiting for the weather to stay consistent. I think my Floral Painted Summer Shoes turned out right on point!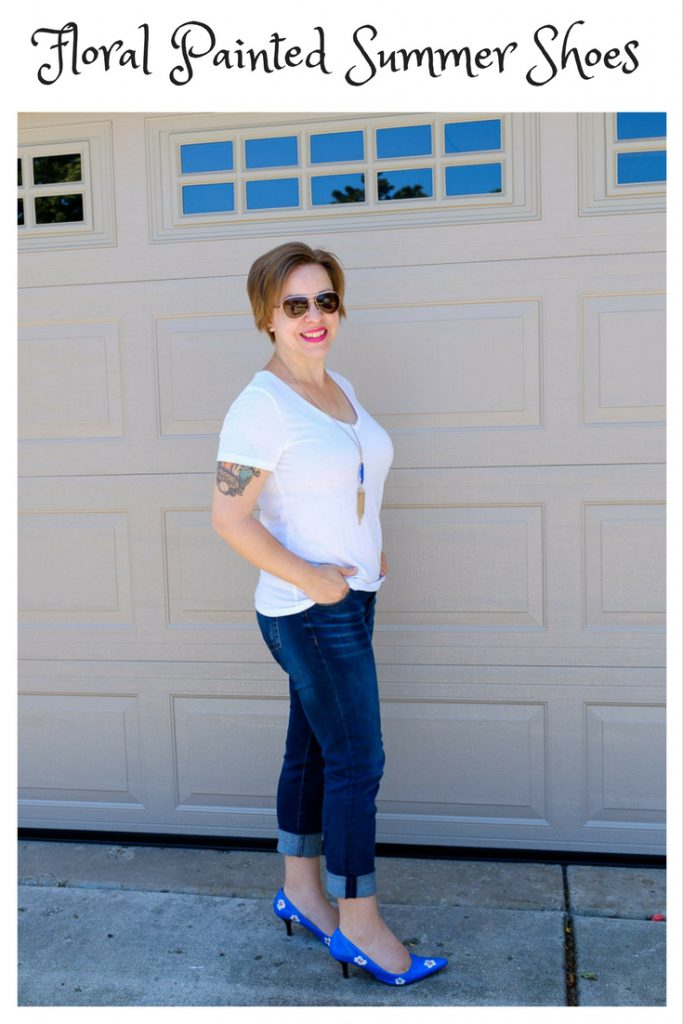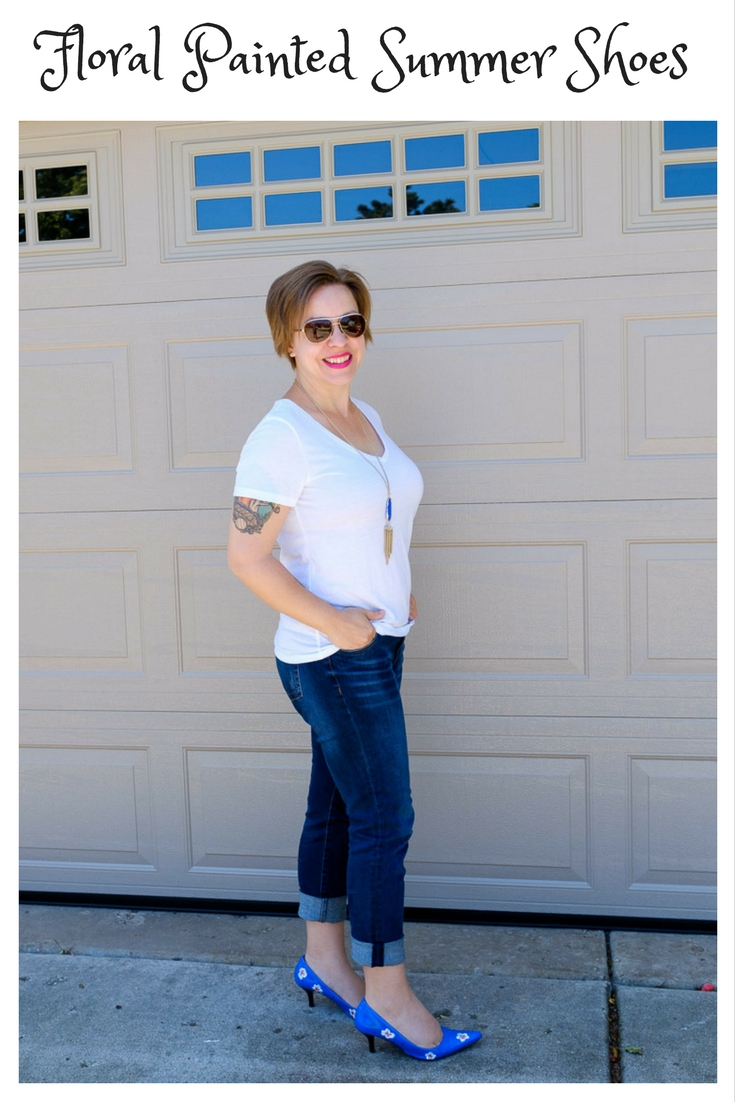 Supplies: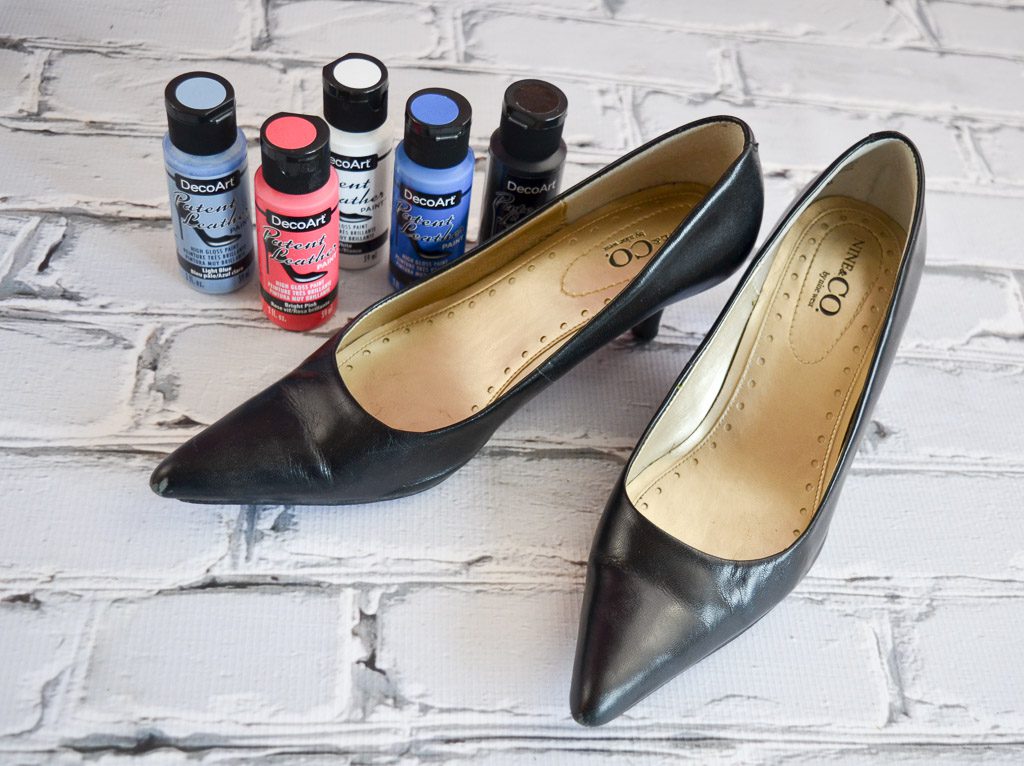 I started with the bright blue. I used two coats, waiting for the paint to be completely dry in between.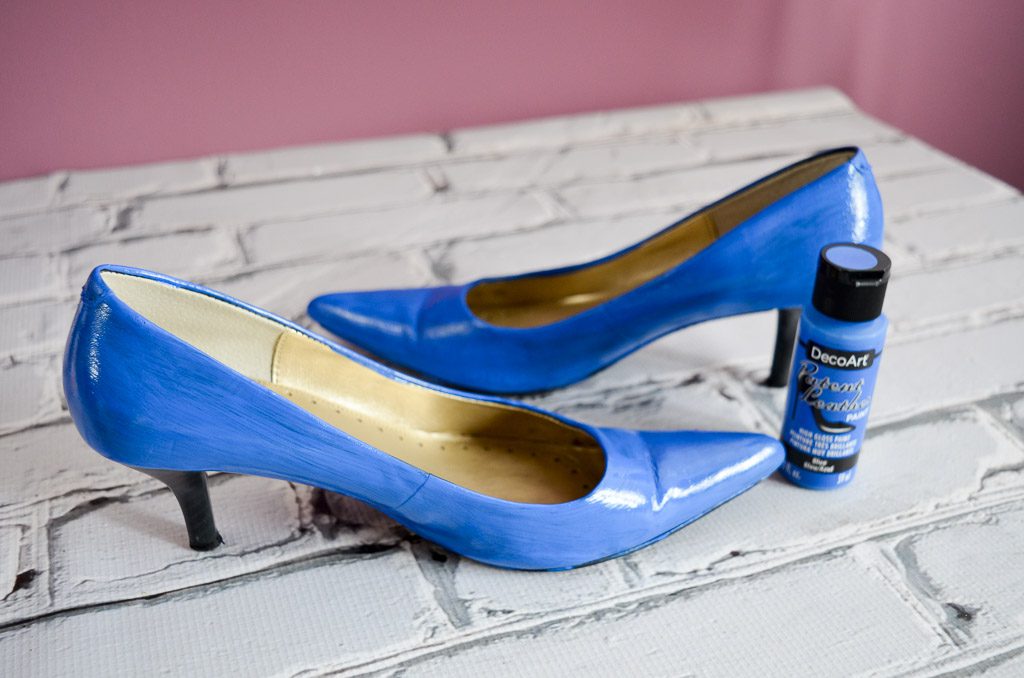 I wanted a bit of a watercolor floral look. I painted rough white flowers scattered around the shoes.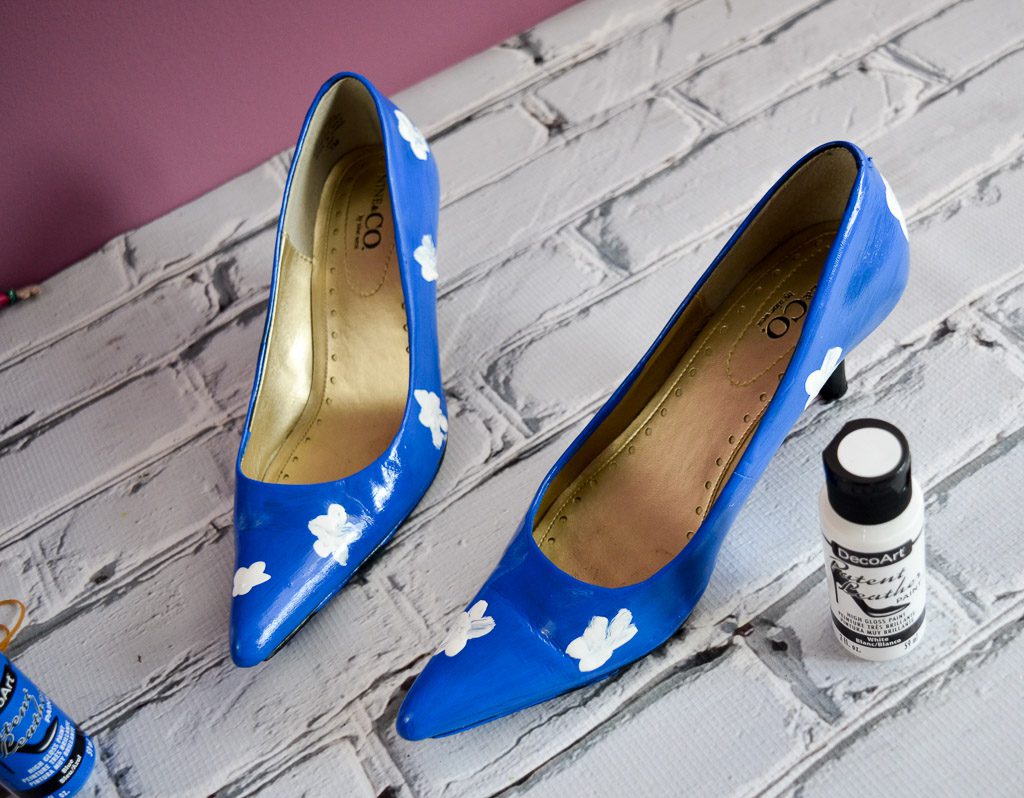 Waiting for each color to dry first, I added in pink and light blue, finishing the shoes off with dots of the gunmetal.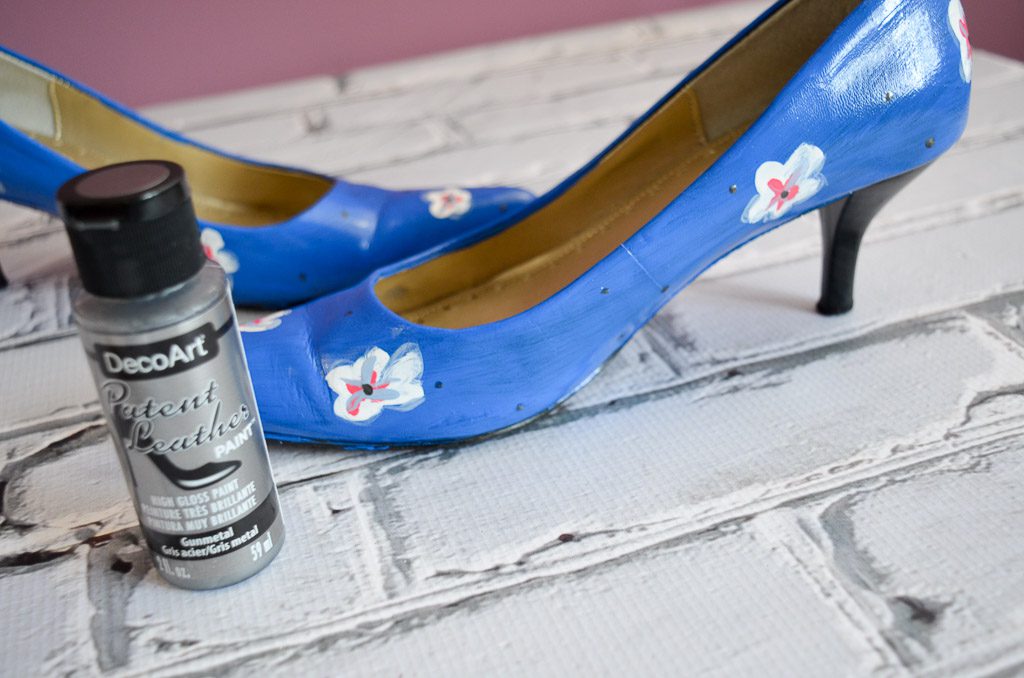 My Floral Painted Summer Shoes were a lot of fun to paint (who knew it could be so fun to go crazy with a shoe?!), but they're even more fun to wear. My basic wardrobe these days is jeans and a t-shirt and I've been enjoying having a pop of color on my feet. It makes it easy to feel instantly dressed up, too! Now I'm hoping to find some more sad shoes hiding around the house so that I can try out more painted shoe ideas.