This post contains sponsored content.
We're at the point of winter where it's just cold and grey all the time. We're all looking for ways to cheer ourselves up, but I'll be honest–at least for me, I don't feel like putting too much work into it. I had the chance to try out a Social Artworking party and I do believe we're hooked. It was such a fun way to spend an afternoon, didn't take much work at all, and everyone ended up with artwork to hang on their walls. It was great to see the girls engaged with each other and their paintings. I would say that our Perky Penguin Painting Party was a success!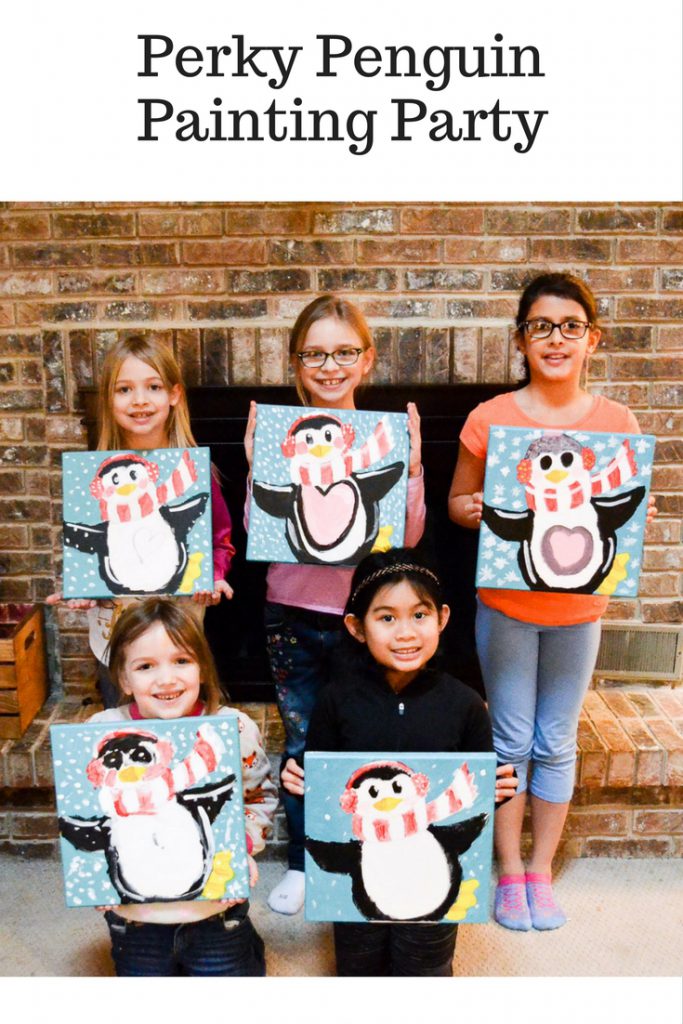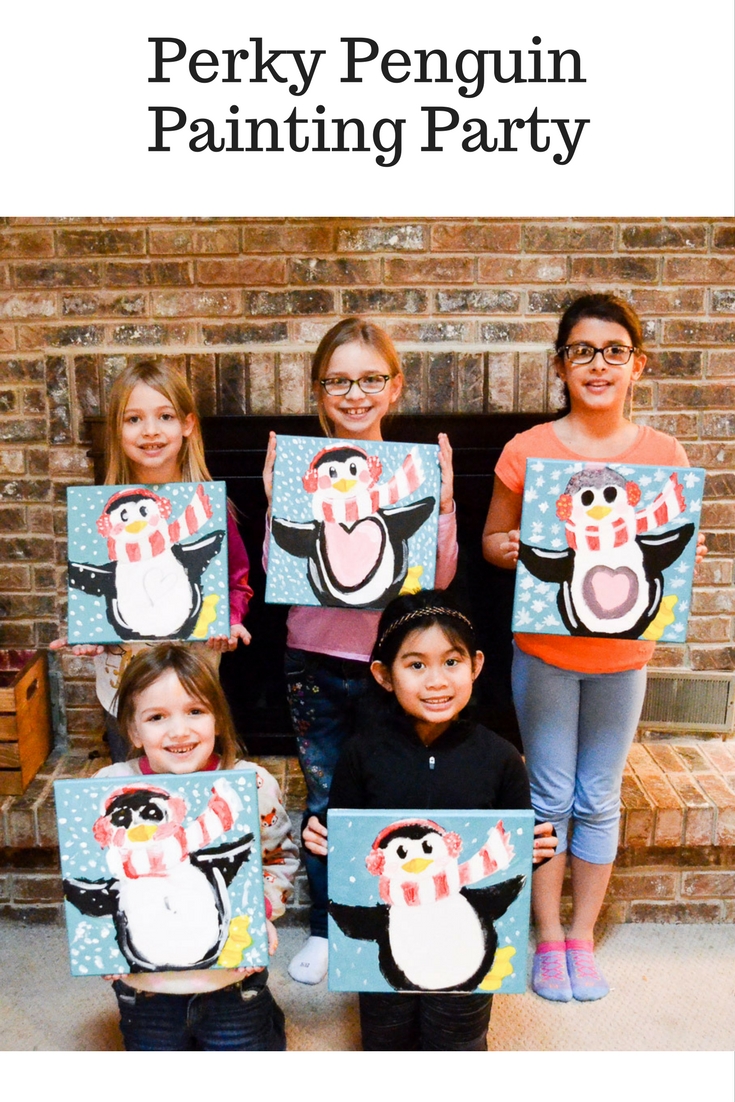 The Social Artworking box for each painting contains everything you need–the paints, brushes, canvases, easels, and step by step instructions. I additionally laid down drop cloths on the table, put a paper plate at each place for paint, a container of water in the middle for dirty brushes (that I cleaned and switched out between each painting step/color), and oversized t-shirts for them to wear as smocks.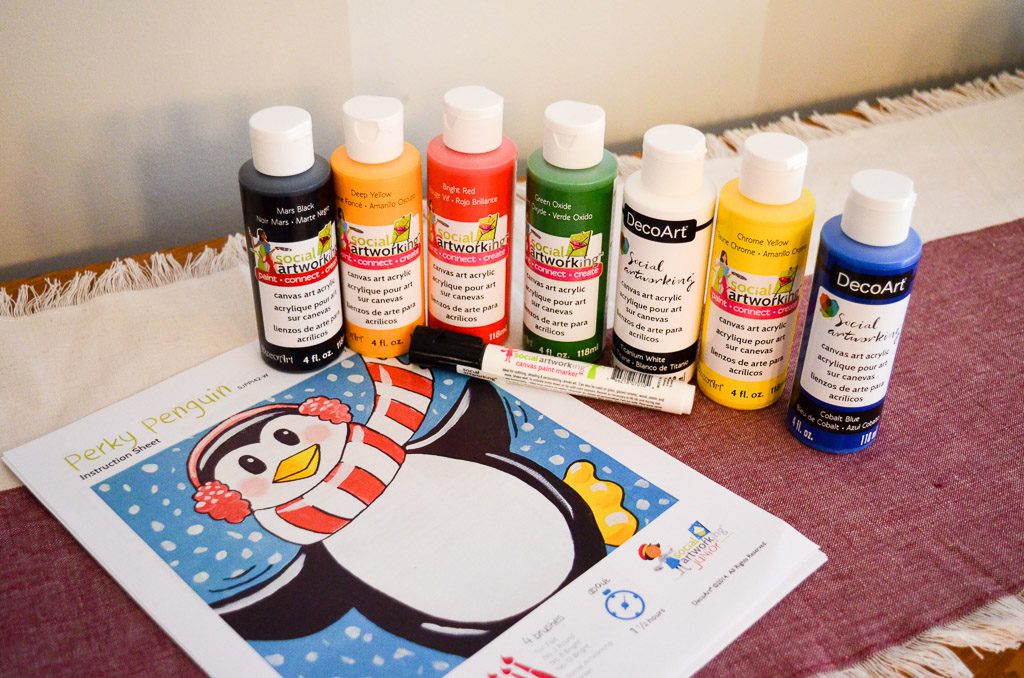 To make things easier, I pre-traced the patterns onto all of the canvases. It's super easy to do with the pattern and carbon paper. I just used the back end of one of the brushes.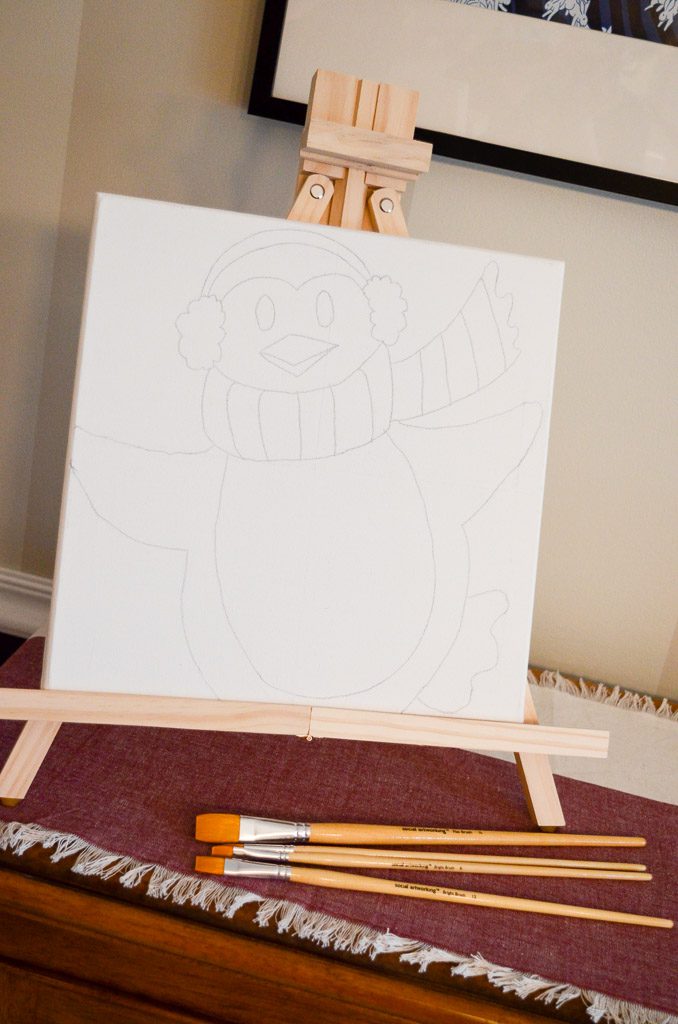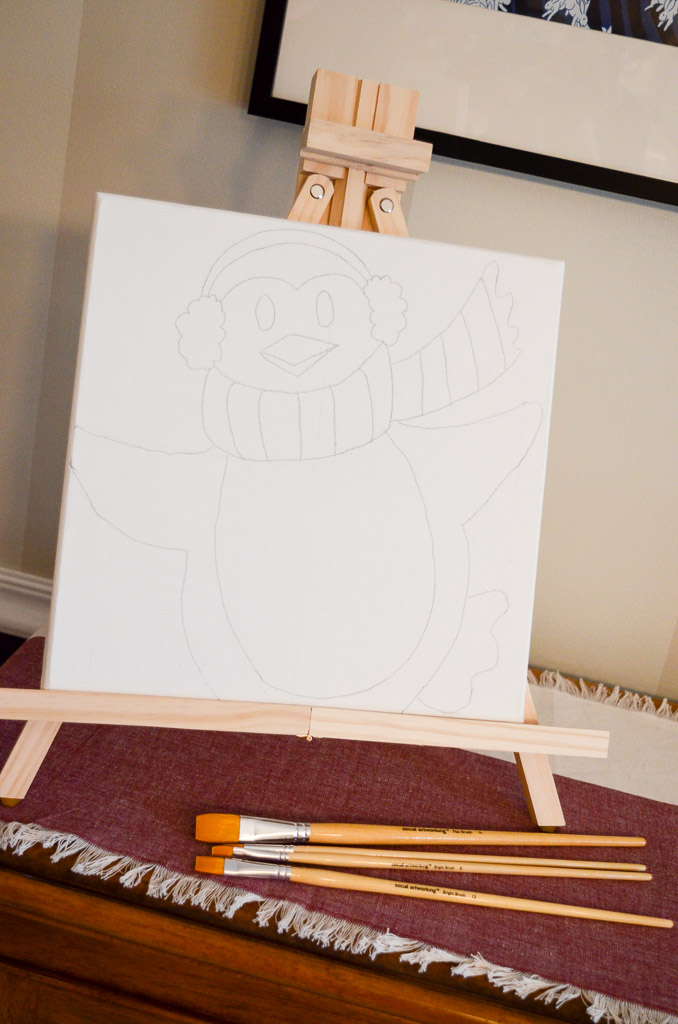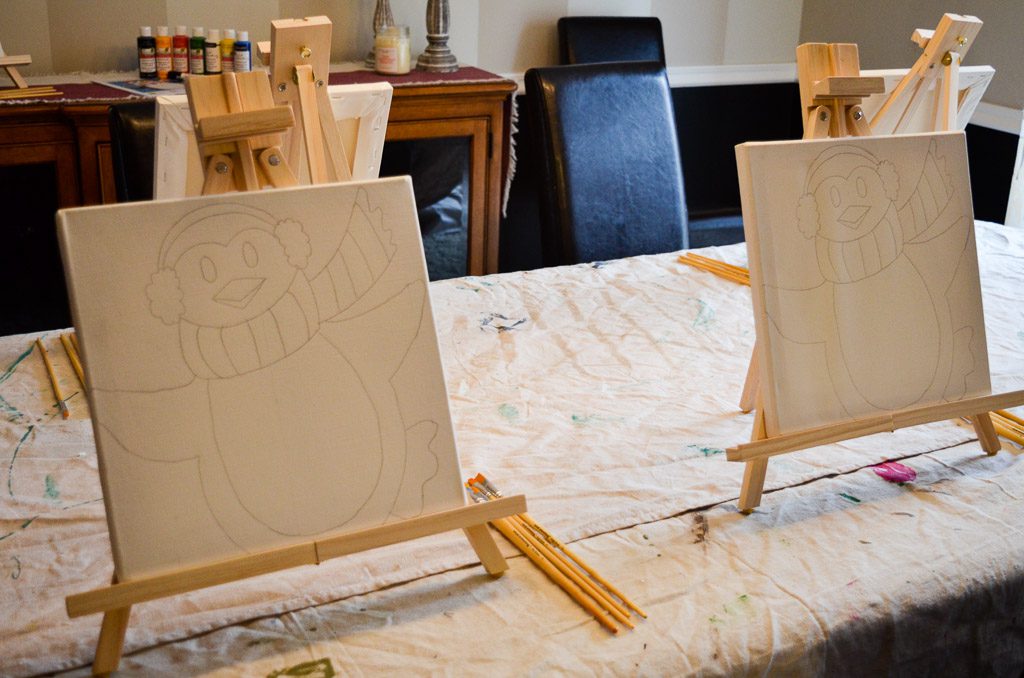 I also pre-painted the background for everyone. For this painting, it was the only mixed color and would require that much less drying time.
I had my canvas set up on the sideboard. I would paint the step so they could see it and then they would copy it. For reference, the girls ranged in age from 6-9.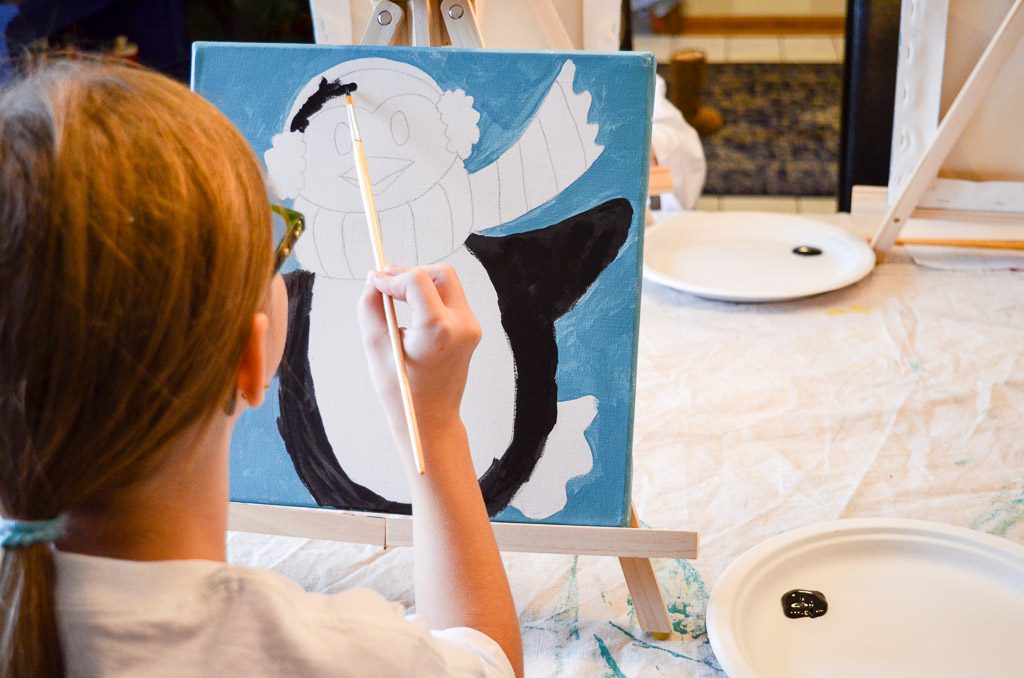 The girls had so much fun. I enjoyed listening to them chat as they painted. It was fun to see them getting a bit creative with their paintings, too.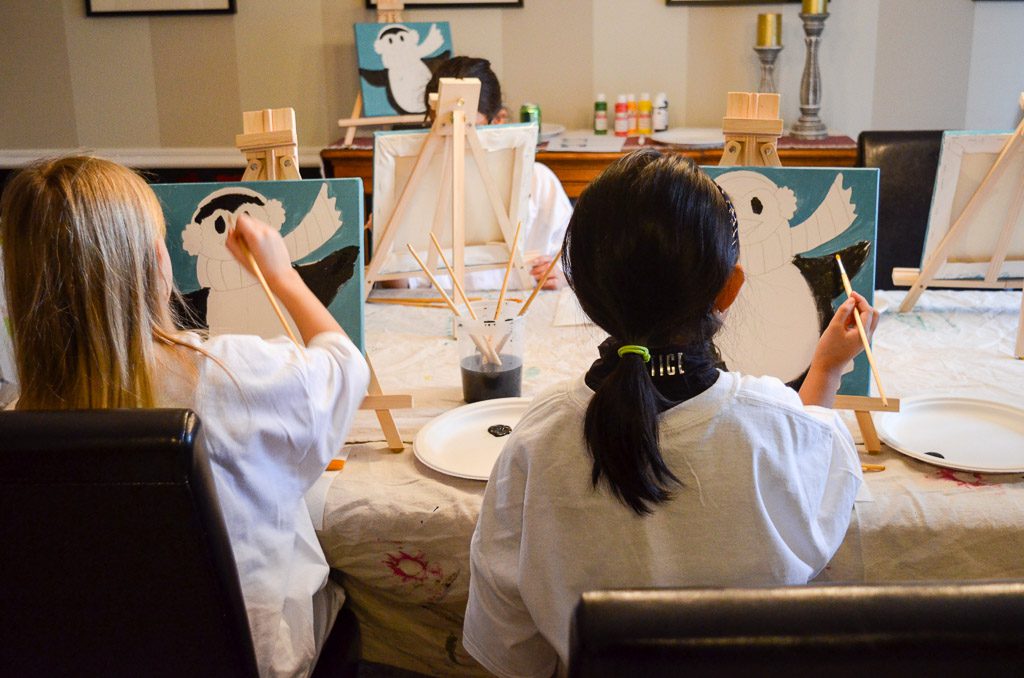 We took a couple of snack breaks so sections of paint could dry before we moved onto the next part.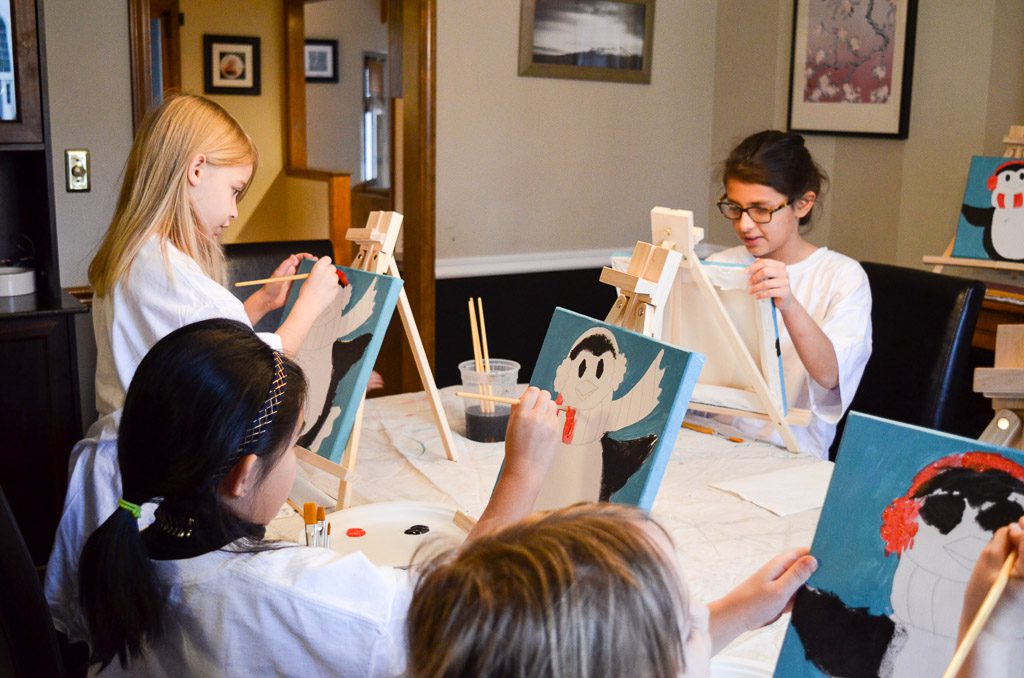 Our Perky Penguin Painting Party was a fun and relaxing way to spend a cold and grey winter's afternoon. It really was so easy to set up and the girls were all so happy with their creations.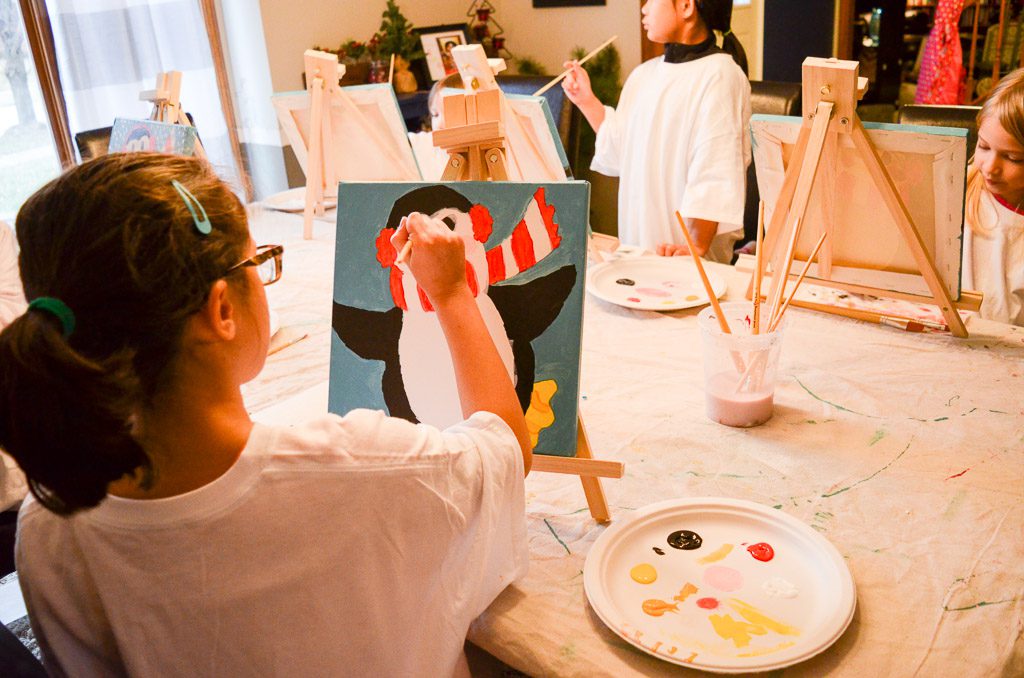 I can really see painting parties becoming a regular event. I know I keep emphasizing how easy it was, but it's really true. It gave the girls a fun and creative outlet, wasn't messy, and if you know me at all, you'll believe me when I say it was a totally stress-free event, which is saying a lot! Our biggest question now is what to paint next!