I've always equated summer decorating with red, white, and blue everywhere. I have had a soft spot for Americana decor for as long as I can remember and love being able to pull it out. This month's Craft Lightning prompt is Patriotic and I just so happened to need something new to hang on our front door. After a quick rummage through my crafty stash, I had everything I needed to create this Easy Rustic Americana Banner.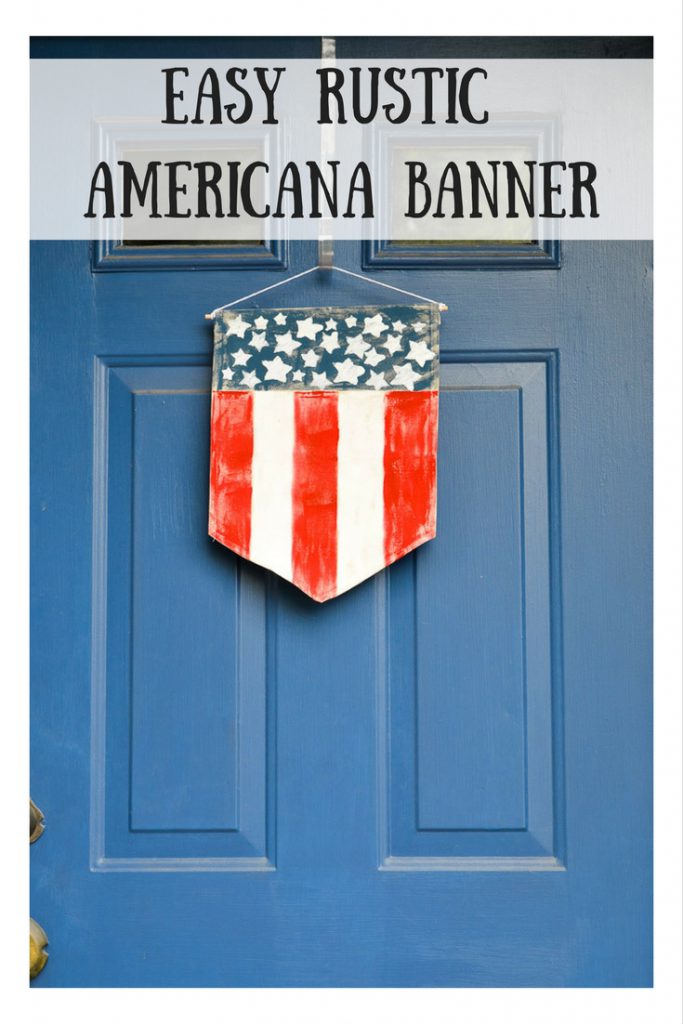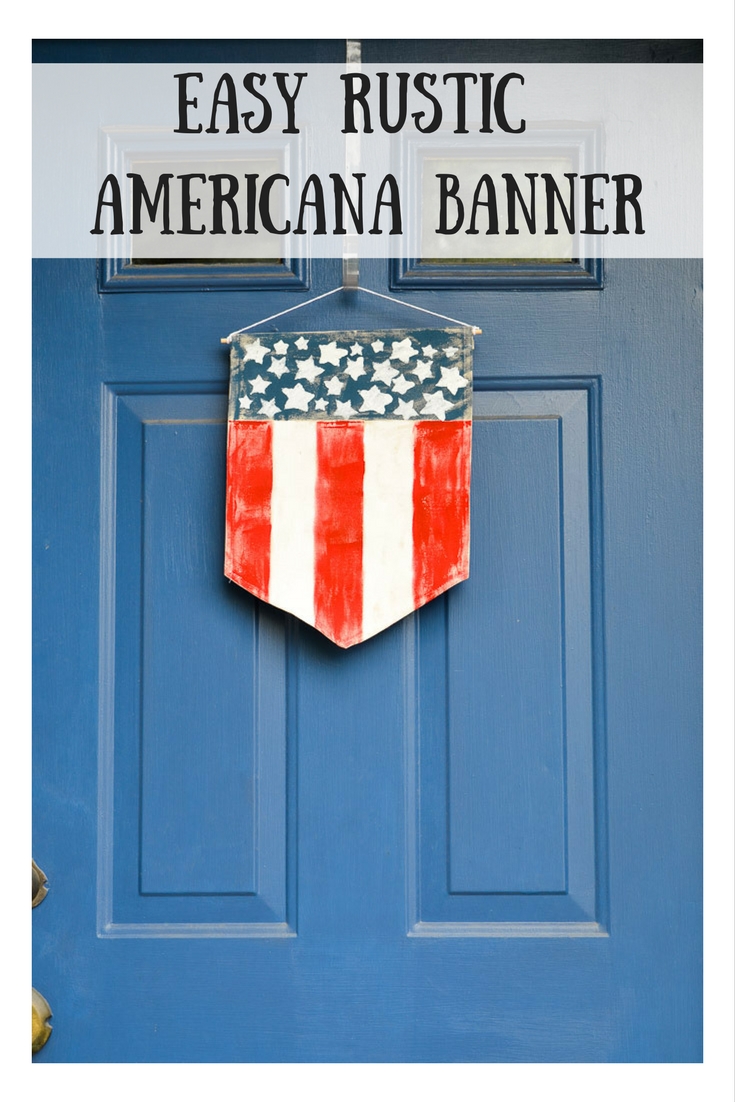 Supplies:
DecoArt Americana Paint in Wedgwood Blue, Cherry Red, and Snow
brushes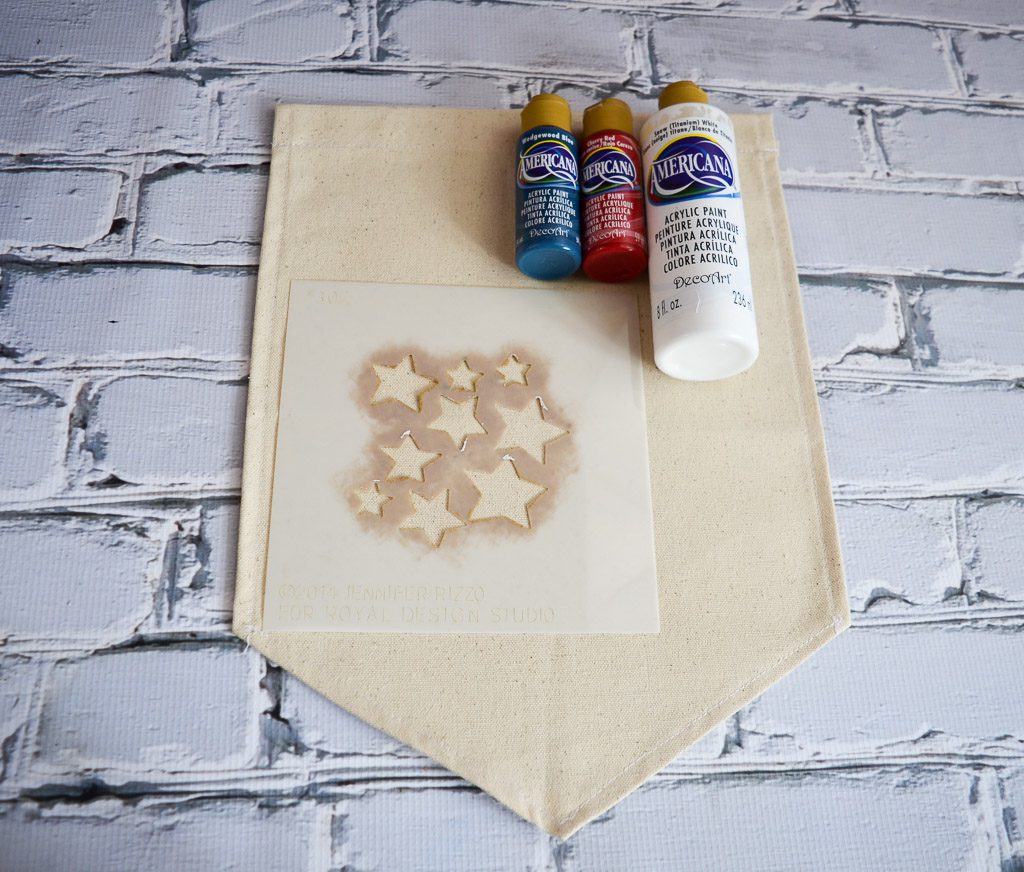 I used the stencil as an easy way to get fairly straight lines, starting with blue across the top. I didn't measure anything–I just did a rough eyeballing of widths. I also didn't want absolutely full coverage because I wanted a bit of a rustic aged look.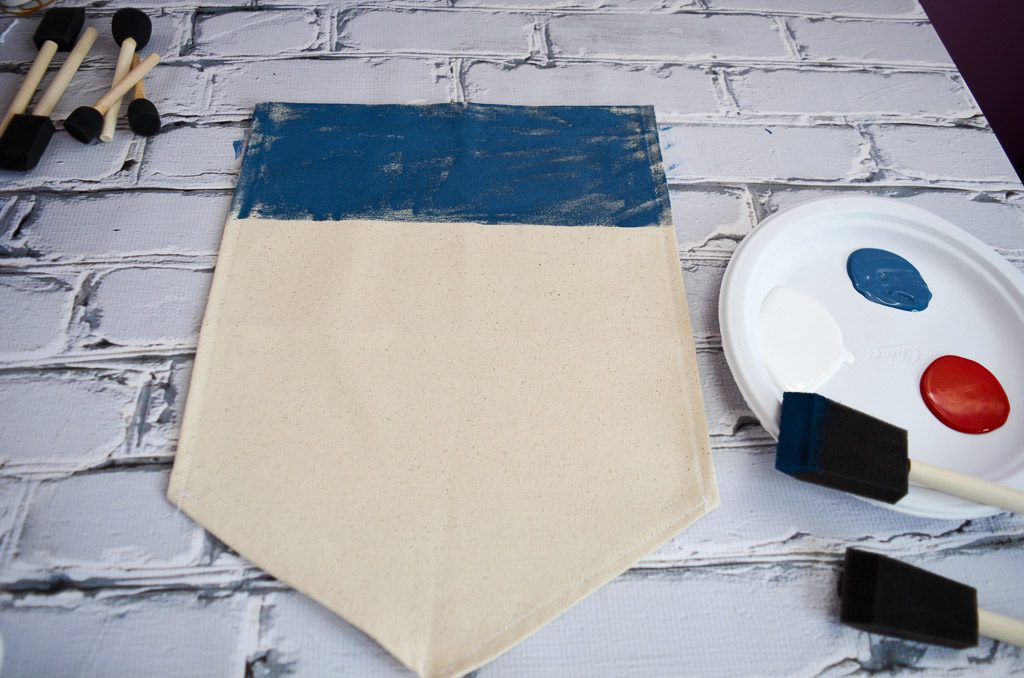 I switched the side of the stencil to start on the vertical lines. To be honest, I didn't wait for any of the sections to dry before moving onto the next. The paint actually ended up drying quickly anyway, but because of how I used the stencil, any wetness wasn't an issue.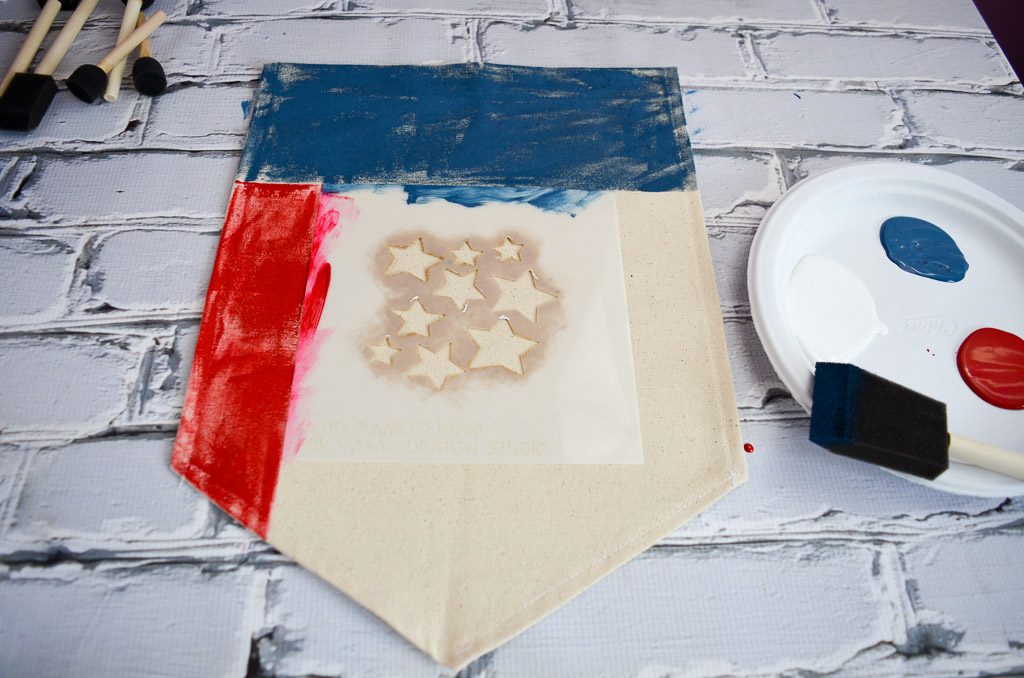 The only time I did make sure the paint was fully dry was for the stars. However, once I was finished with the vertical stripes, the blue was already dry enough to stencil the stars on.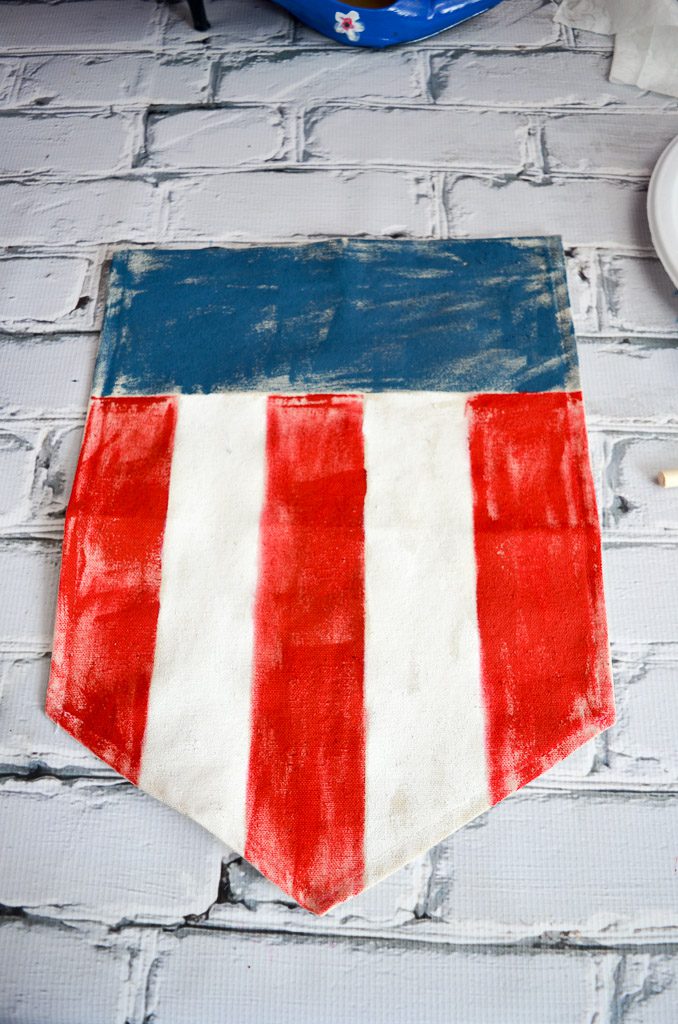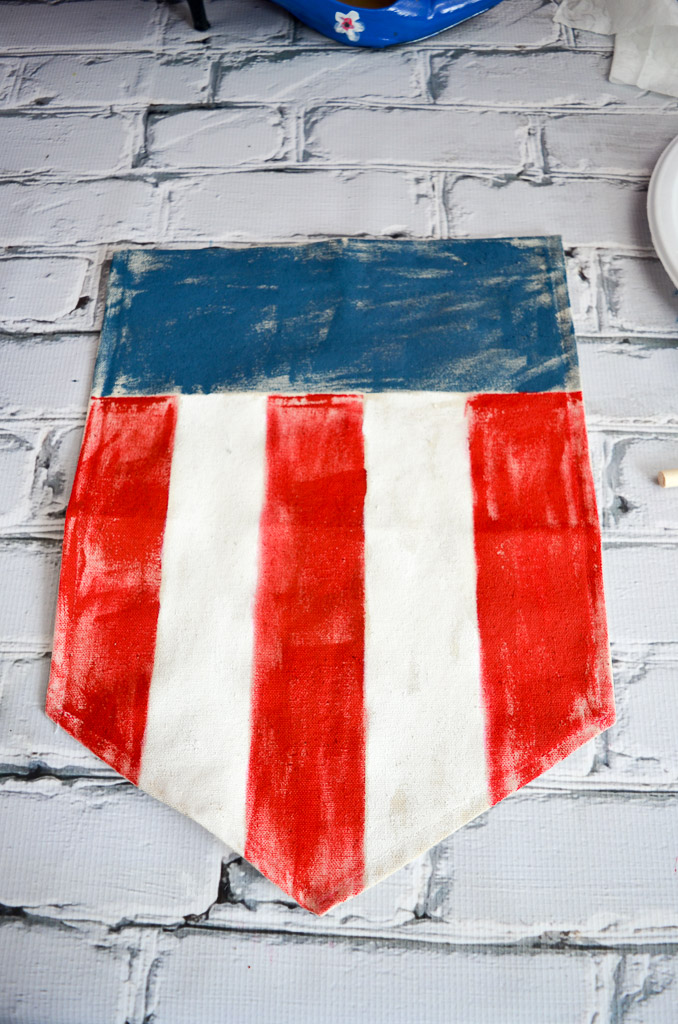 You can see how the stencil ended up with three different painted edges. This trick really did keep this project Craft Lightning quick!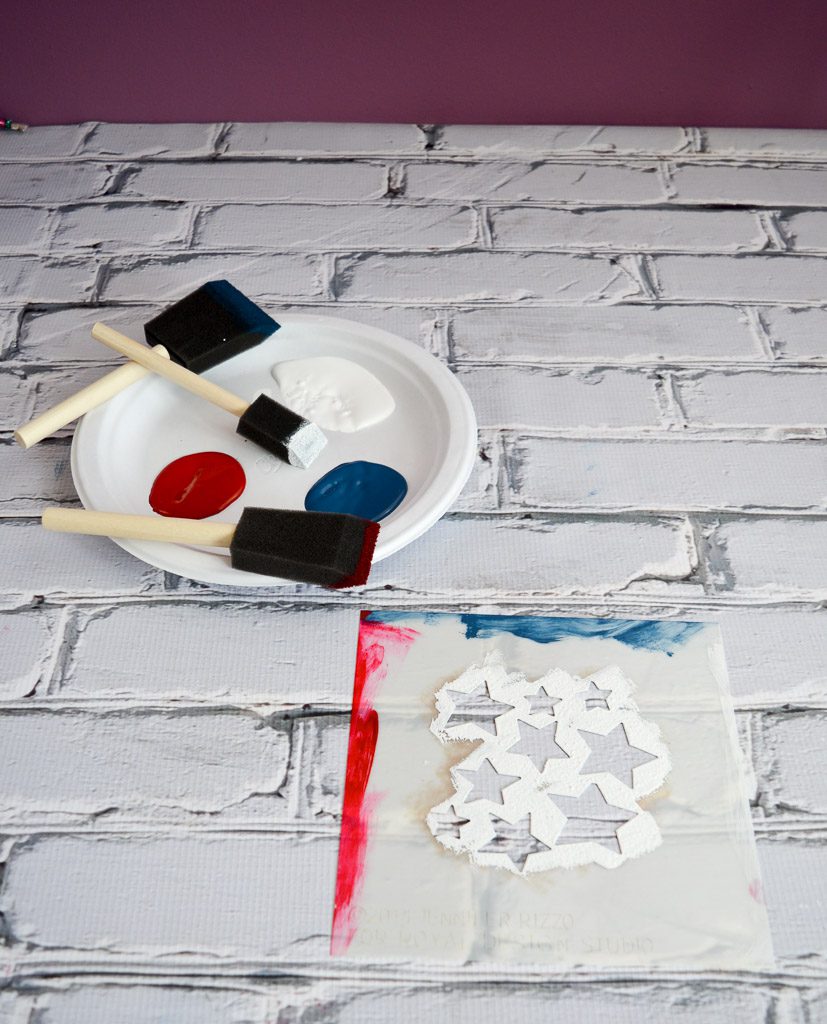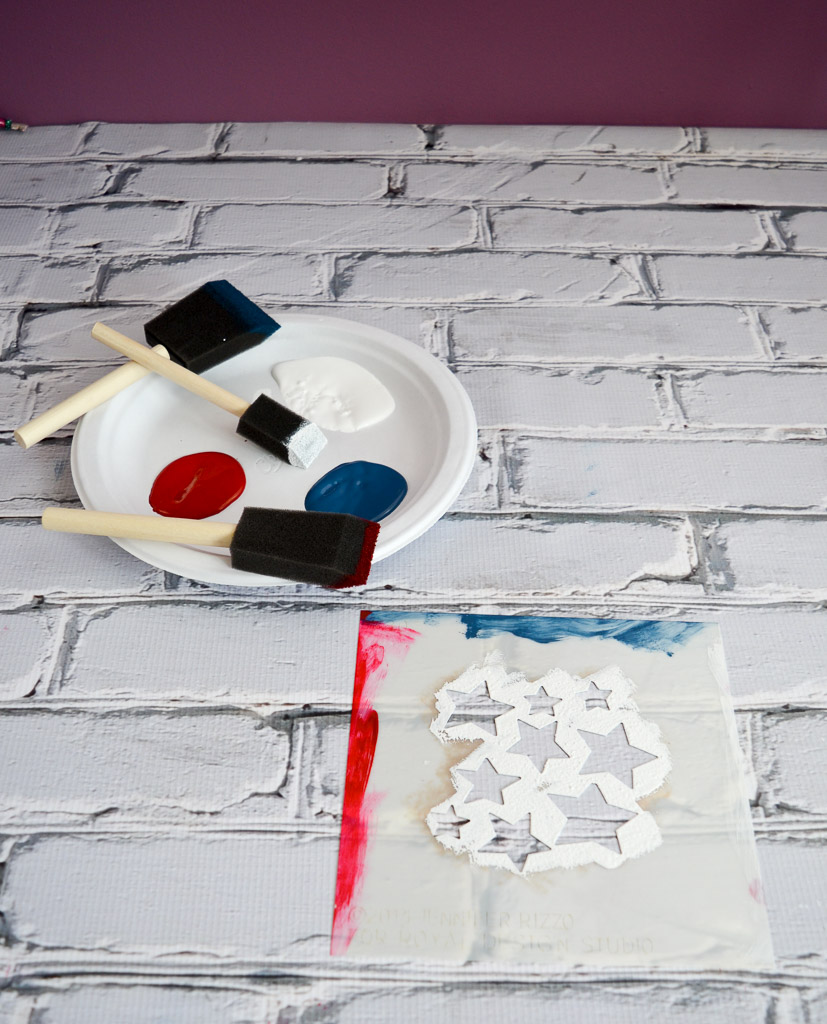 I know the rustic look isn't for everyone, but I'm super happy with my Easy Rustic Americana Banner. It's fun on my front door, but I can see it on a garden hanger or brick wall, too. It's a sure sign to me that summer is just around the corner!