I am so happy that it's back to being the acceptable time of year to share Halloween fun! The girls have been talking about what they want to be this year and I've been happily pulling out decorations. Each piece I pull out gives me an idea of another project to make and I've been happily puttering my way through. I've had the idea for this Tassel Ghost Necklace for awhile and with this month's Craft Lightning theme being Halloween crafts you can make in under 15 minutes, it worked out perfectly!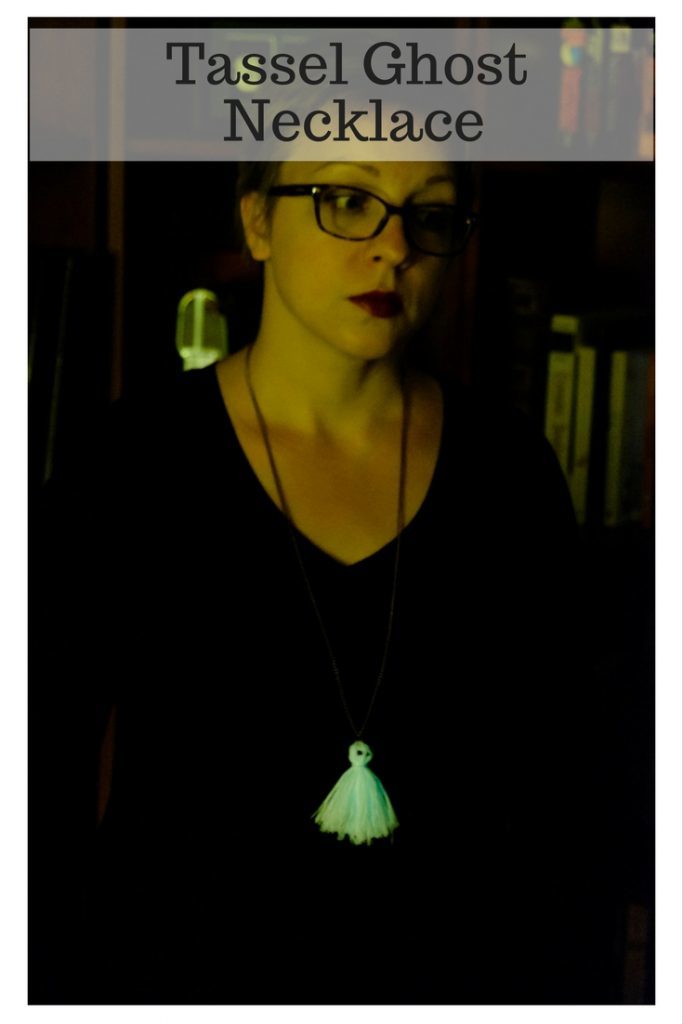 To make this quick necklace, you will need:
necklace chain
jump ring
DMC thread 310 (black)
DMC thread E940 (glow in the dark white)
jewelry pliers
embroidery scissors
needle
small piece of cardboard or stack of paper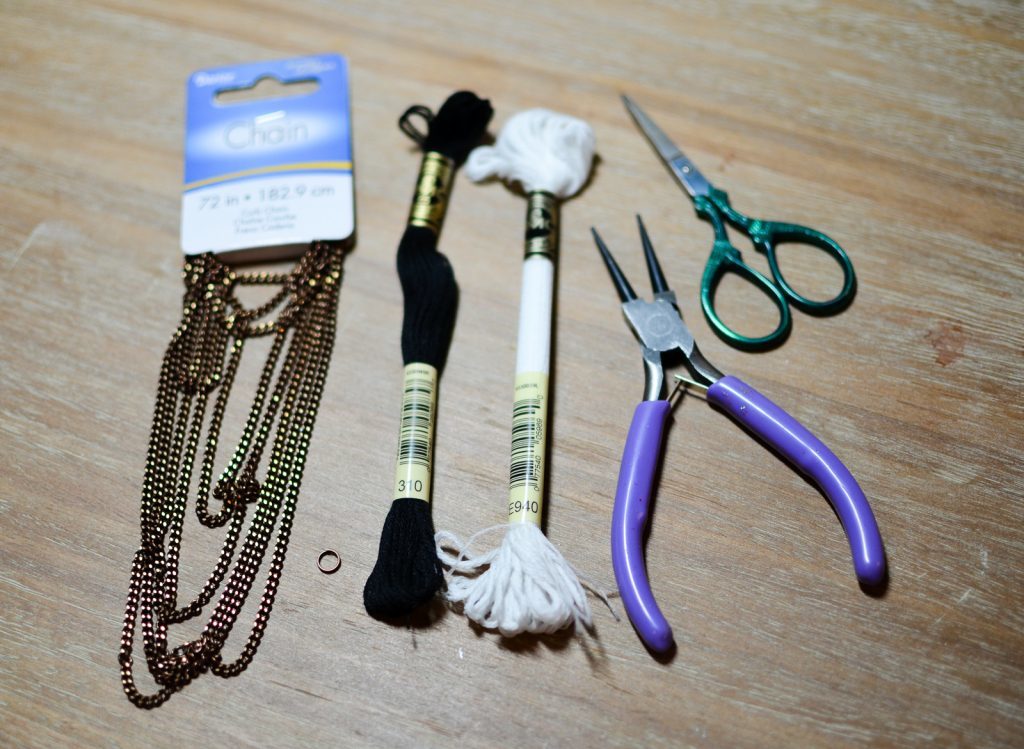 If you don't have a chain that's already connected, size the chain you have and connect it. To make this super easy, I made mine long enough to fit over my head without needing a clasp. I wanted it extra long, but obviously you can make it in a length that suits you!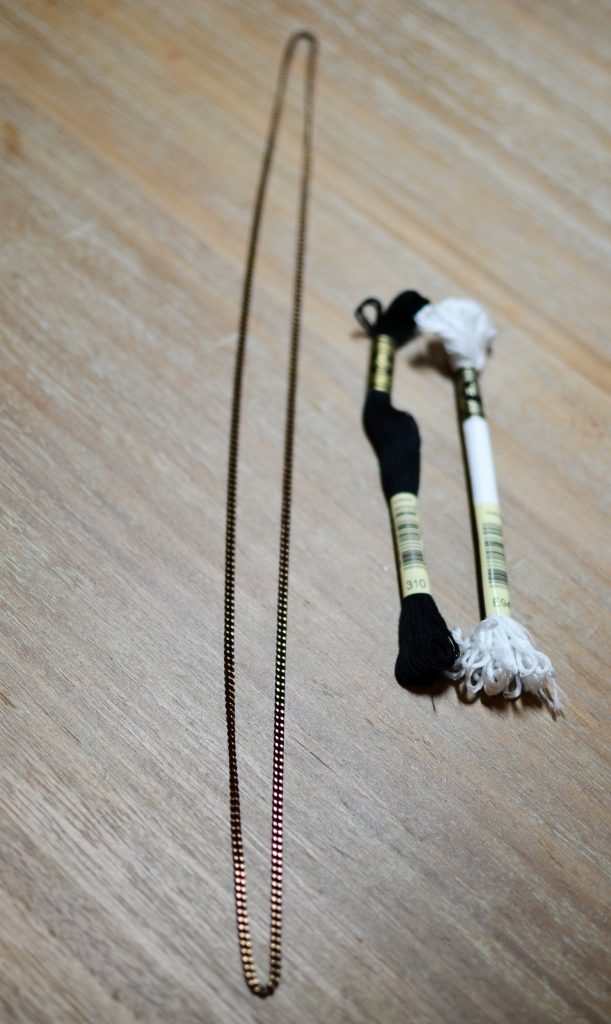 Take the glow in the dark thread and wrap it around your cardboard/stack of paper. This is a super quick way to make a tassel. If you have another method you prefer, of course you can do it that way!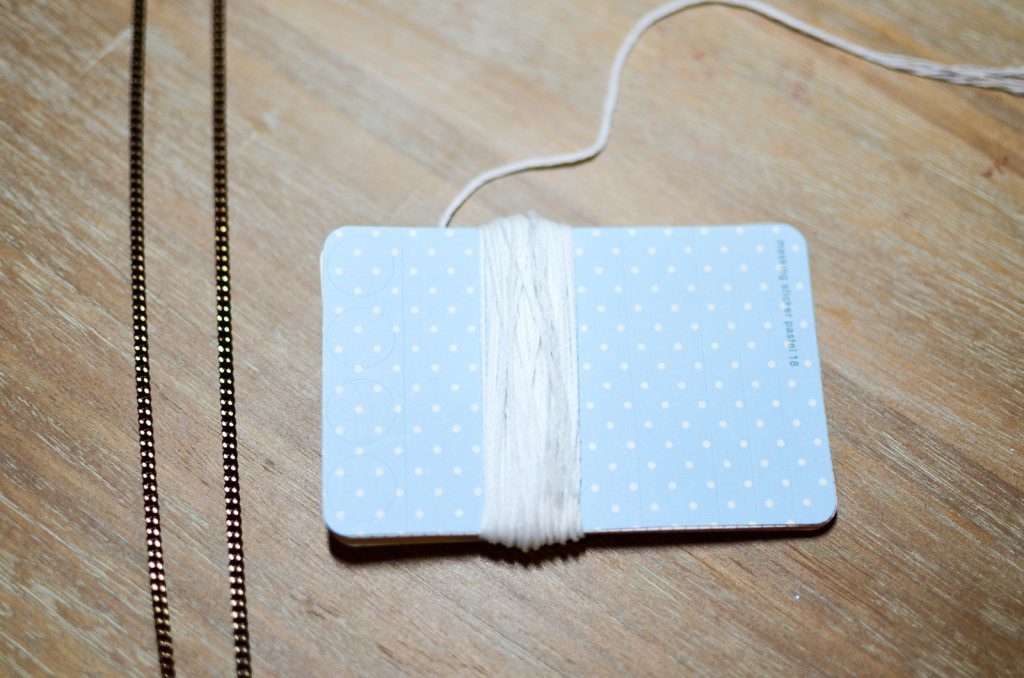 Carefully pull the wrapped thread off, take a portion of the end, and tie around the "top."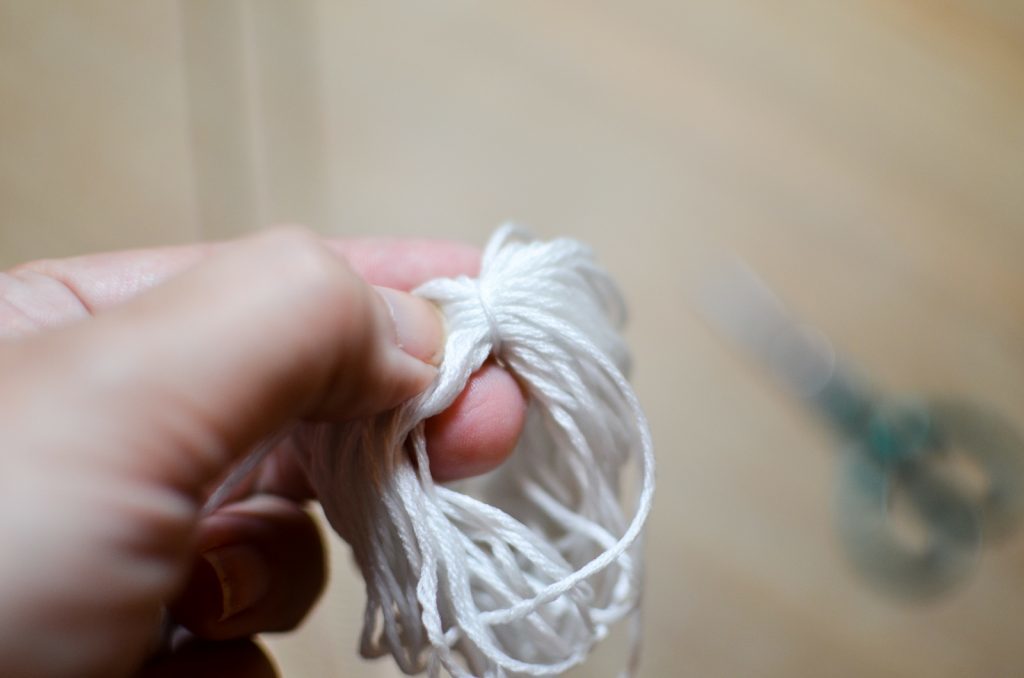 Continue looping around the bundle of thread about a fingernails's length down from the top. Tie it off.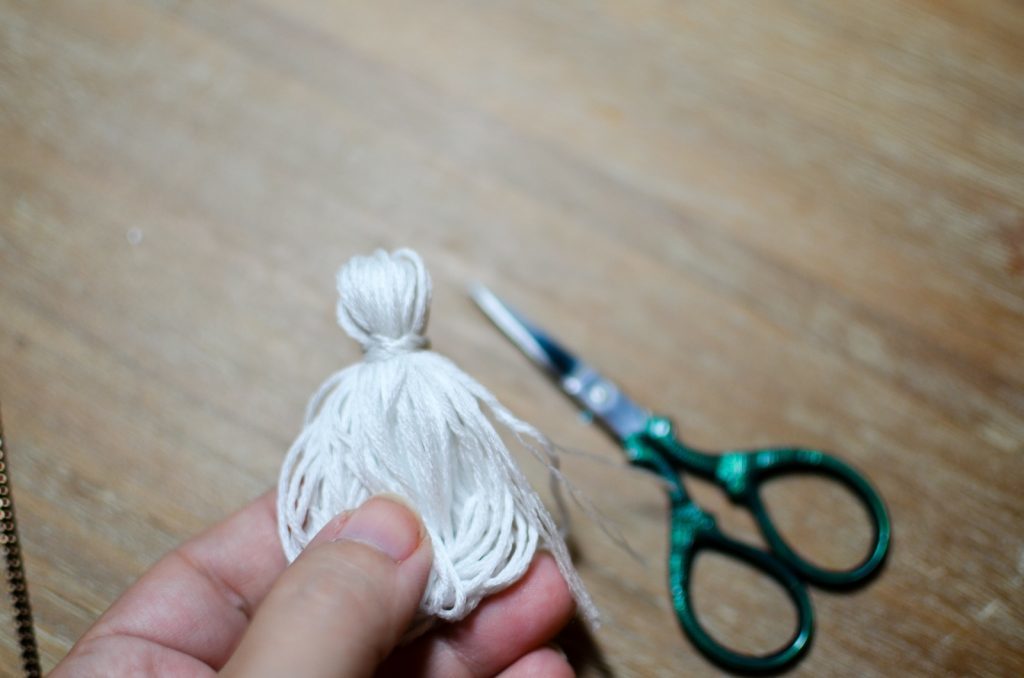 Cut the loops.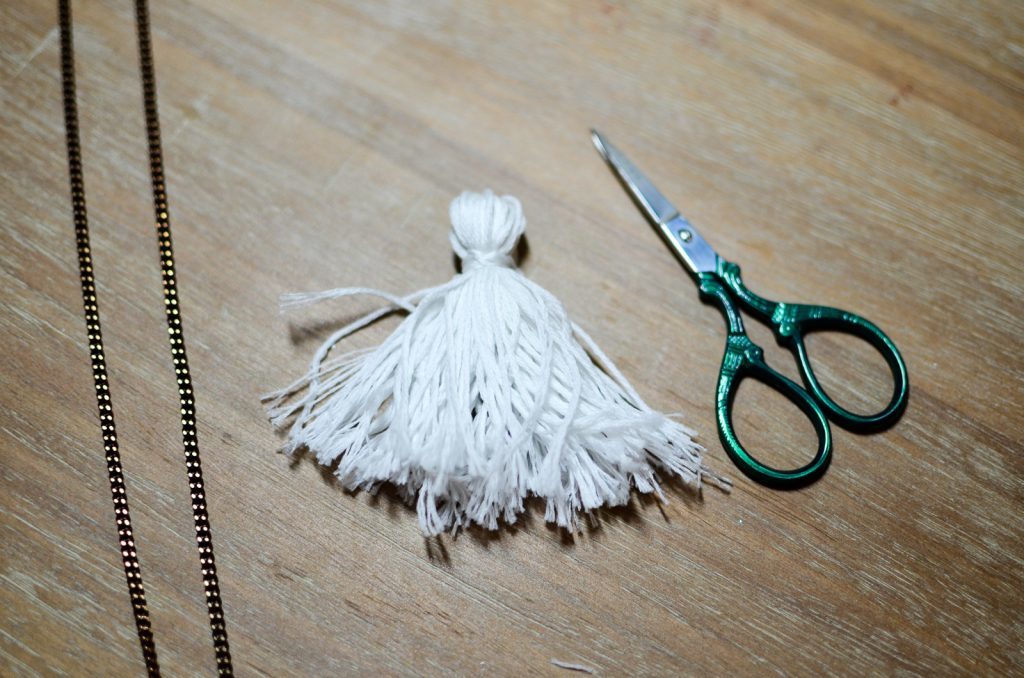 I stitched two quick eyes with the black thread and tied it in the back.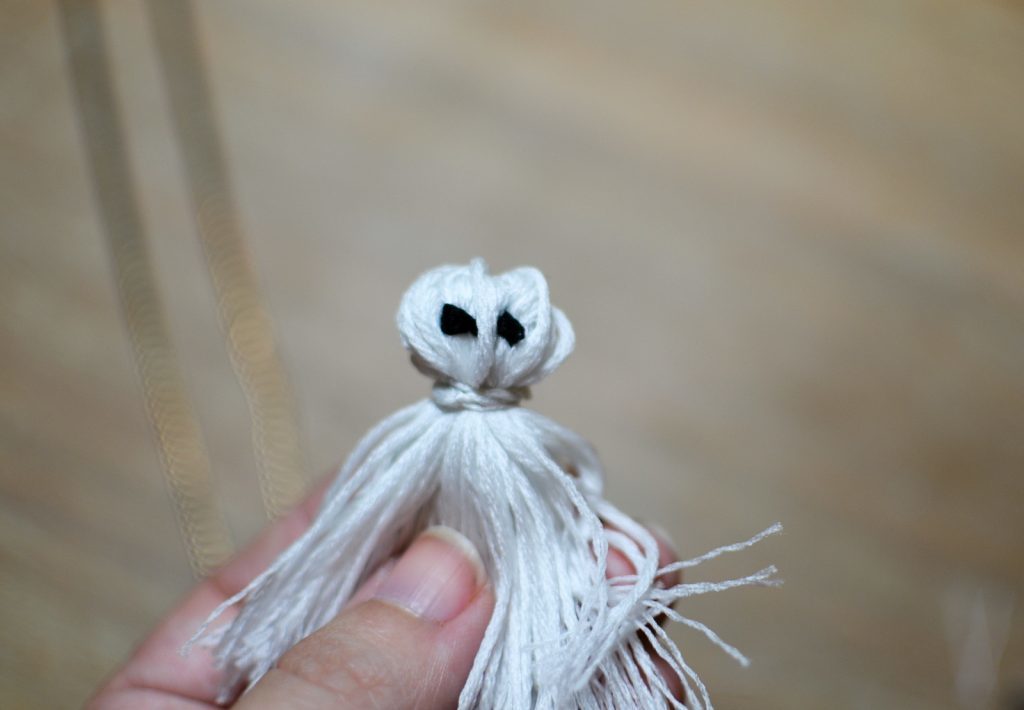 Open up your jump ring and loop it through a few pieces at the top of the ghost. Attach it to the chain.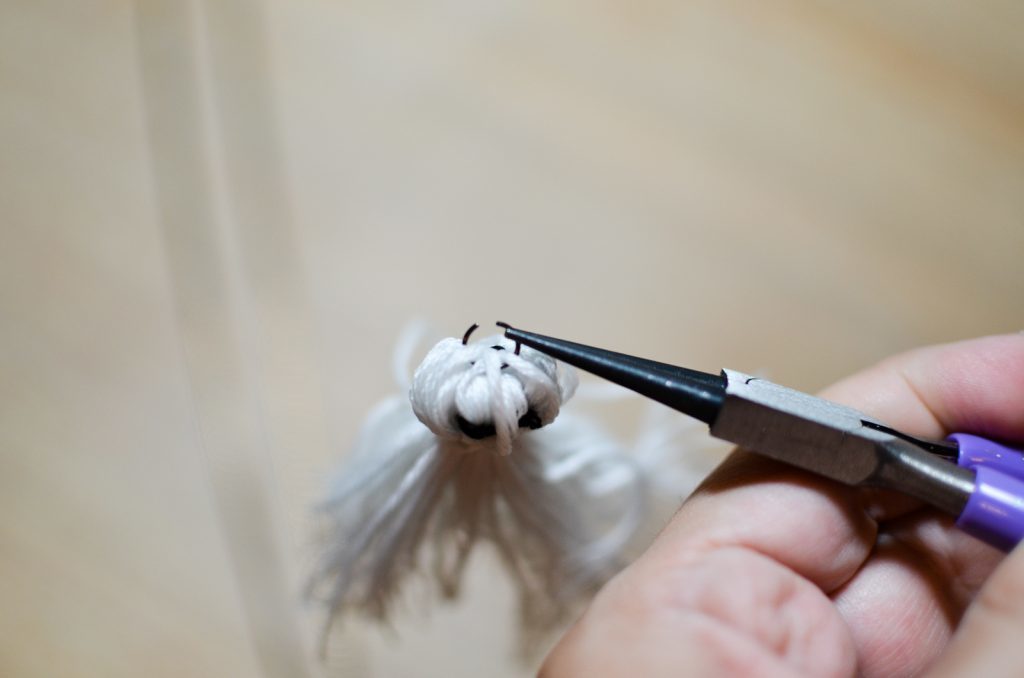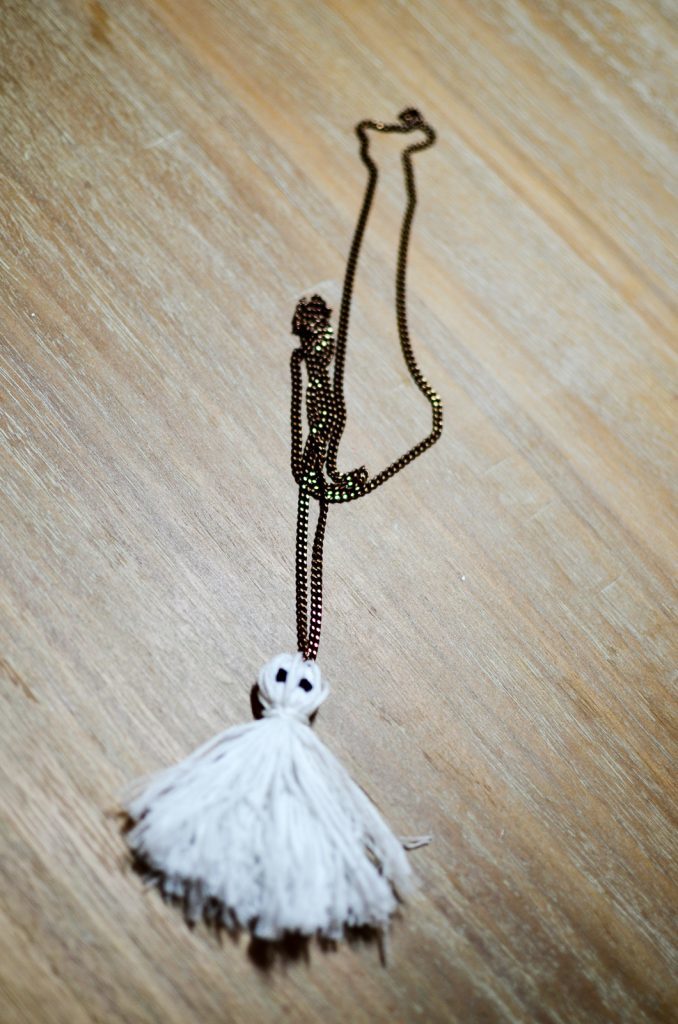 I know this seems like a lot of steps, but I promise it's super quick. I love making tassels and they make for perfect ghosts!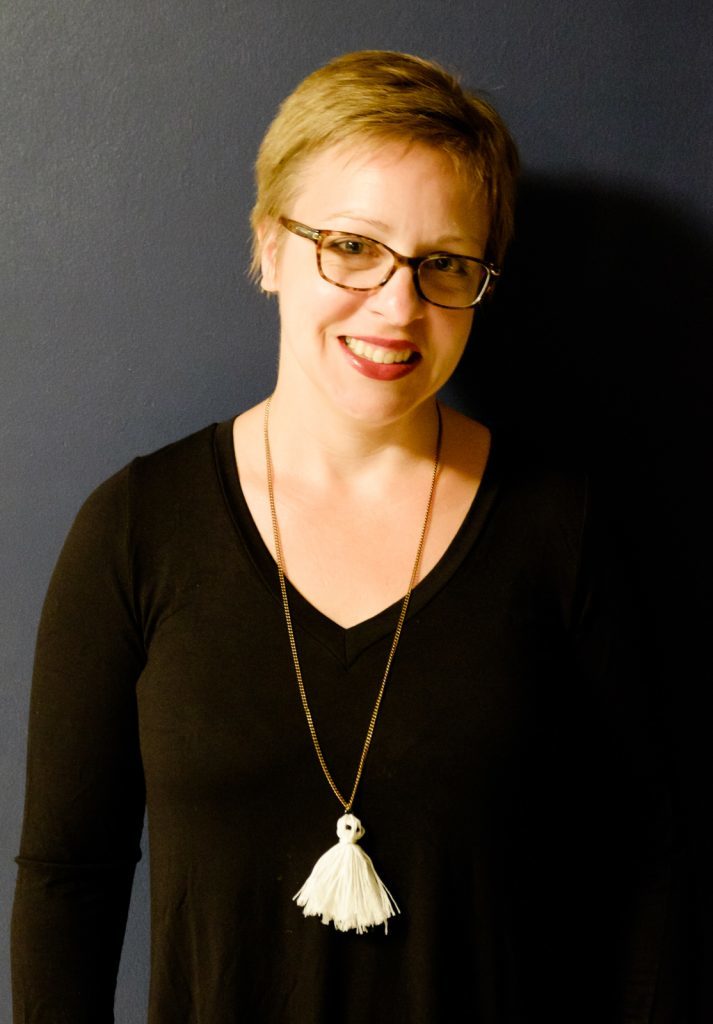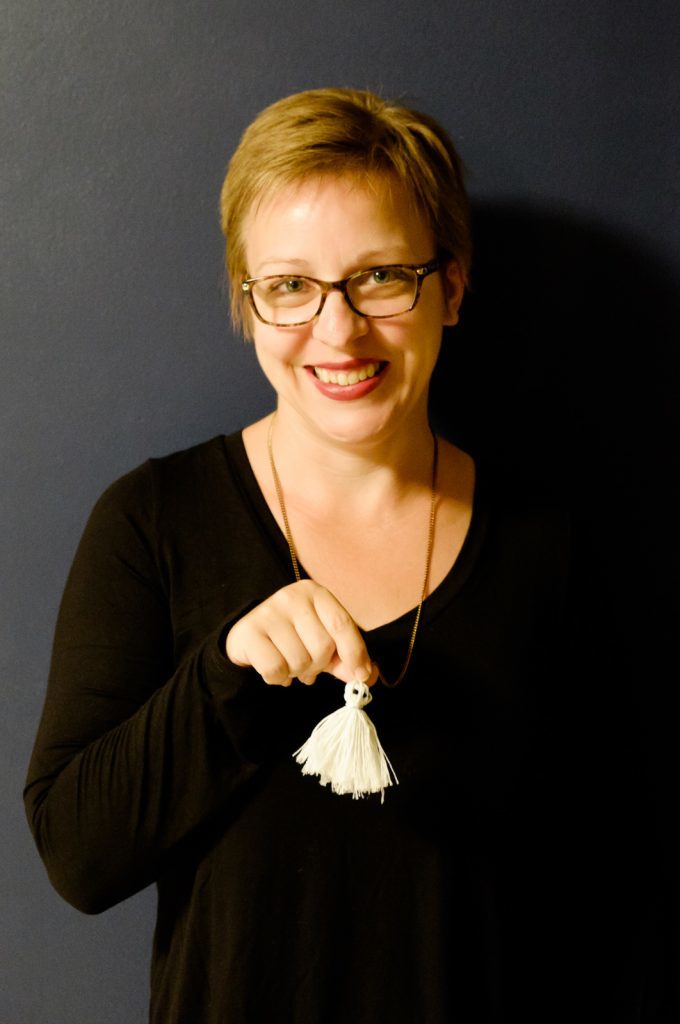 And, of course, that glow in the dark makes it extra awesome! I'm going to be wearing my Tassel Ghost necklace a ton in the coming weeks. Happy Halloween!!