I take voting seriously and have cast my ballot in every election since I turned 18–even the elections I was overseas for. I can remember how excited I was to vote in my first election. The issues I care the most about have changed since that first election, but my passion over voting hasn't. I'm very excited to be partnering with PopSugar and Rock the Vote to remind you how important it is to get out there and vote this November. We all have opinions and I'm not here to debate them, but I will tell you that the best way to get your voice heard is to vote. While you're making sure you're registered to vote, make this Easy Embroidery Ring Necklace so you can feel extra patriotic!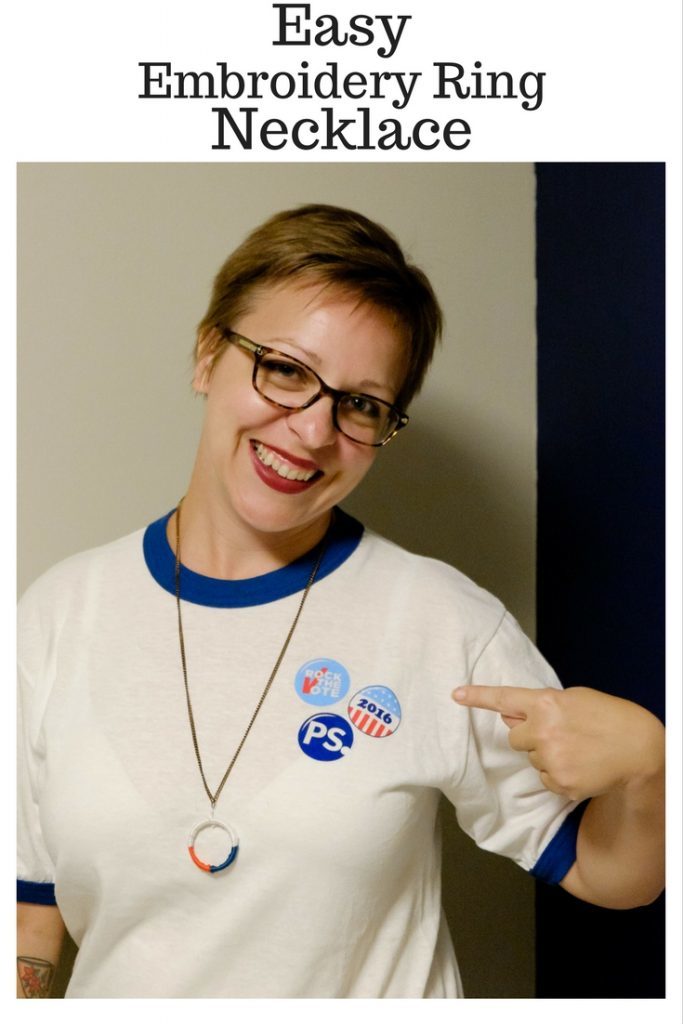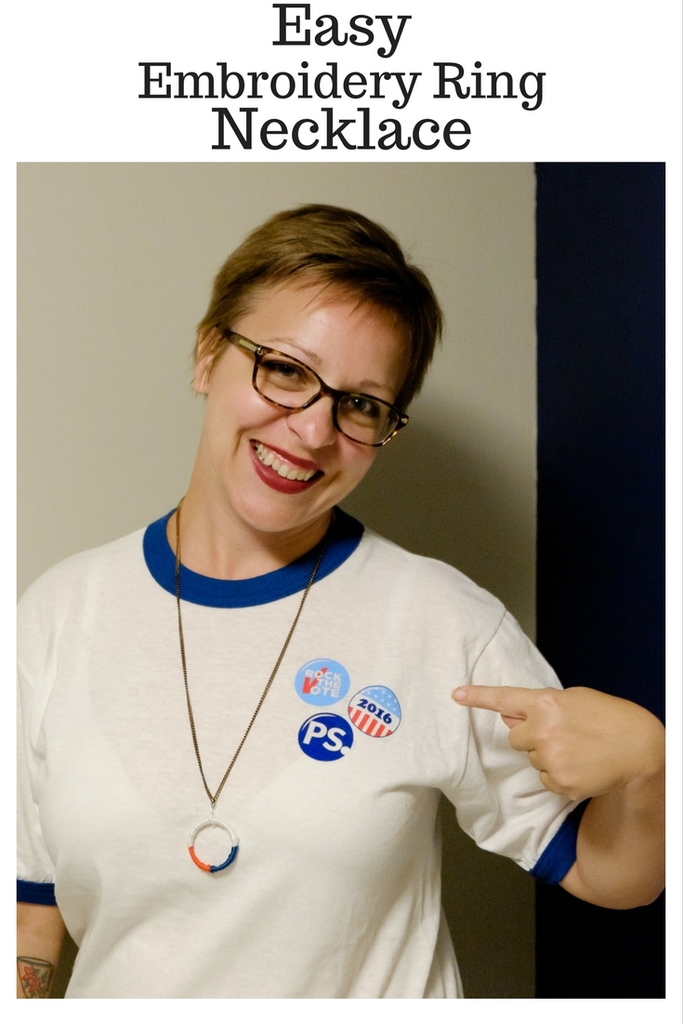 You will need:
chain necklace
jump ring
red, white, and blue embroidery floss
embroidery scissors
large chain connectors
jewelry pliers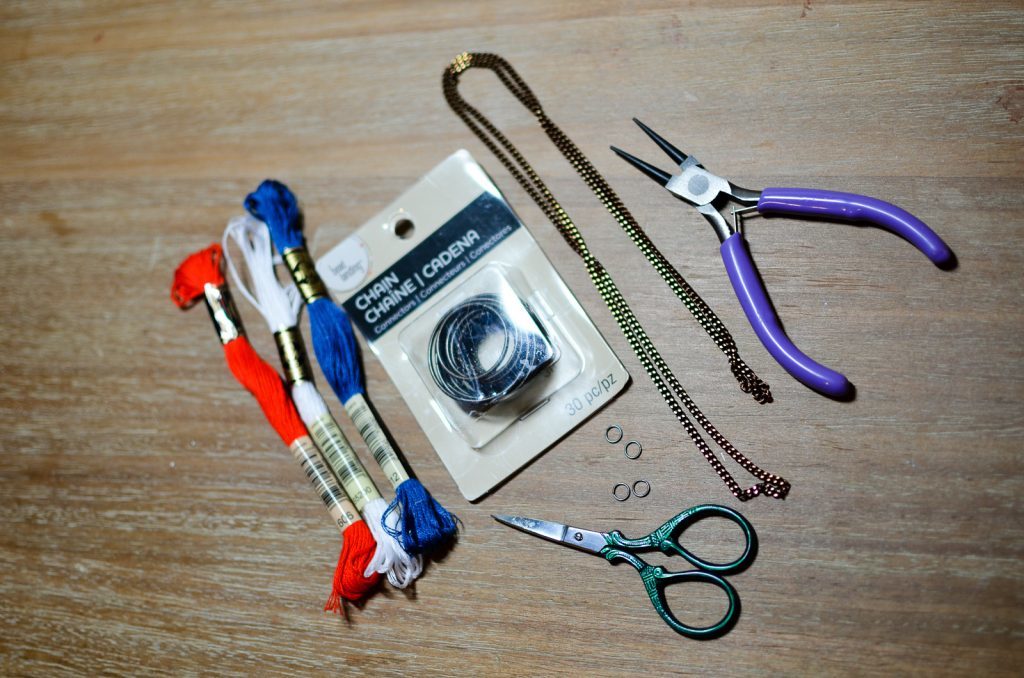 Size the necklace to the length that you want and add a jump ring at the bottom. Take three of the large chain connectors and stack them together. I liked three for the thickness, but this project is obviously customizable!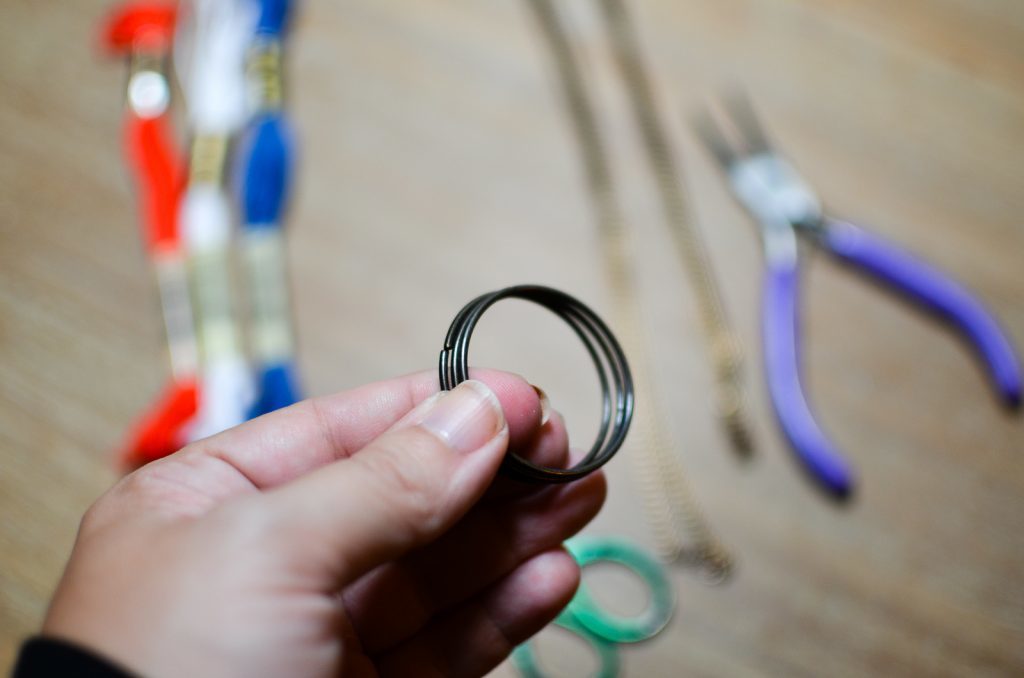 Using the embroidery floss, wrap the chain connectors like you would a yarn wreath.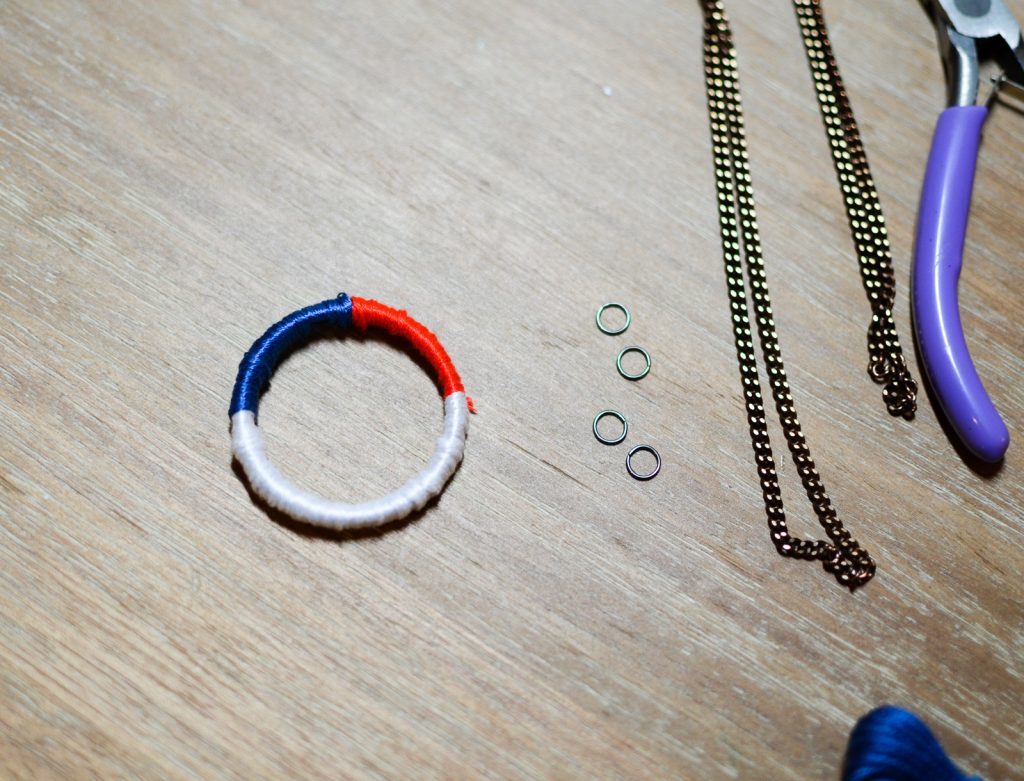 Take a small length of floss and tie the wrapped ring to the jump ring. You can make this as long as you want.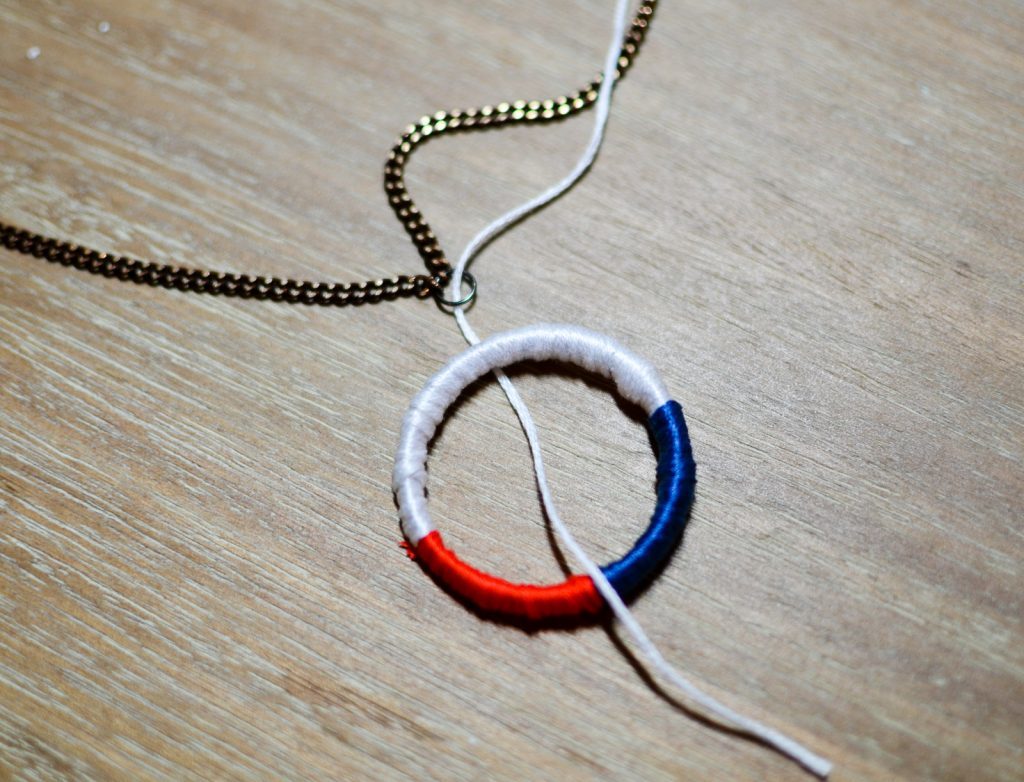 See? Super easy–just like registering to vote! I'd love to see what design you come up with for this Easy Embroidery Ring Necklace!