We're celebrating Valentine's Day for this round of Craft Lightning and I have a quick and easy Valentine's Heart Canvas for you. If you aren't familiar with Craft Lightning, here's the rundown: we create crafts that take fifteen minutes or less, excluding drying time. That's it! I came up with this heart canvas idea because I think of Valentine's Day as a fun kid holiday. Sorry–no mushy romance here! My girls love it and keep asking me when we're going to start decorating, so I'm surprising them with these.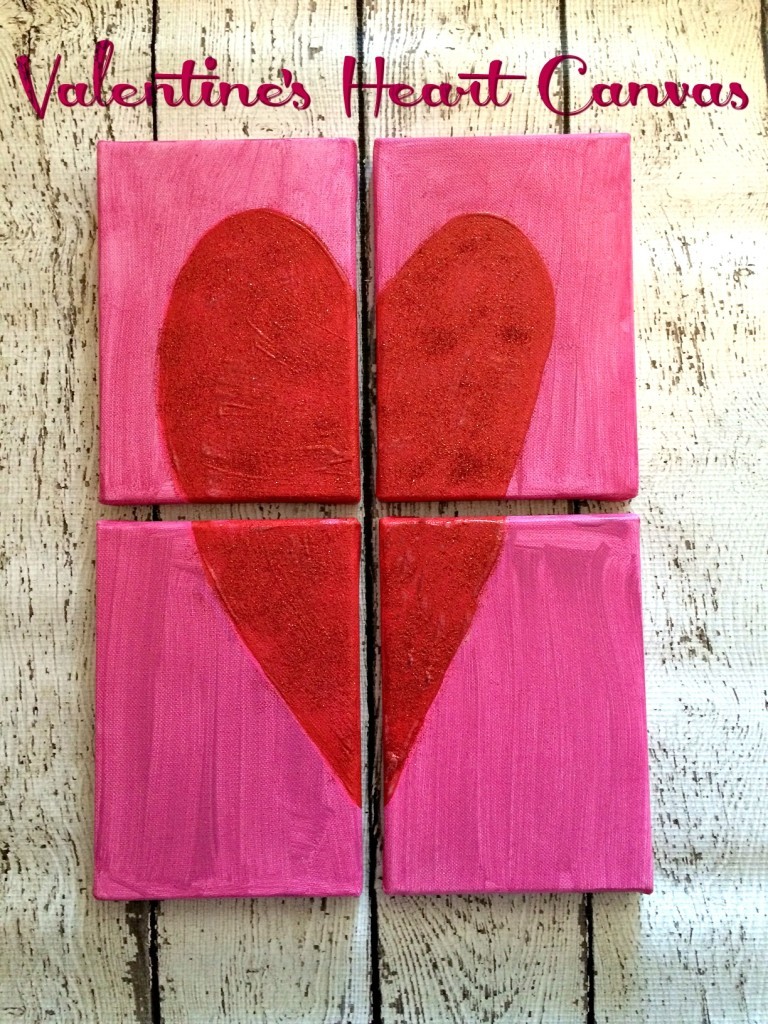 You will need:
four canvases (I used 5x7s)
pink paint
red paint
marker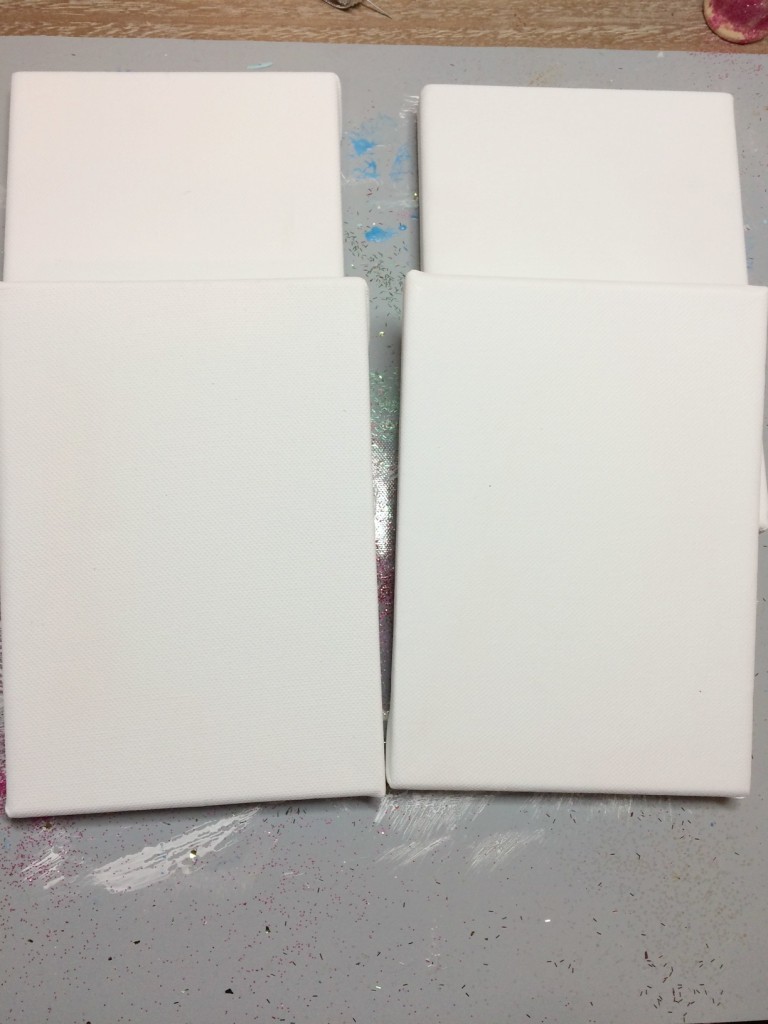 Paint the canvases pink.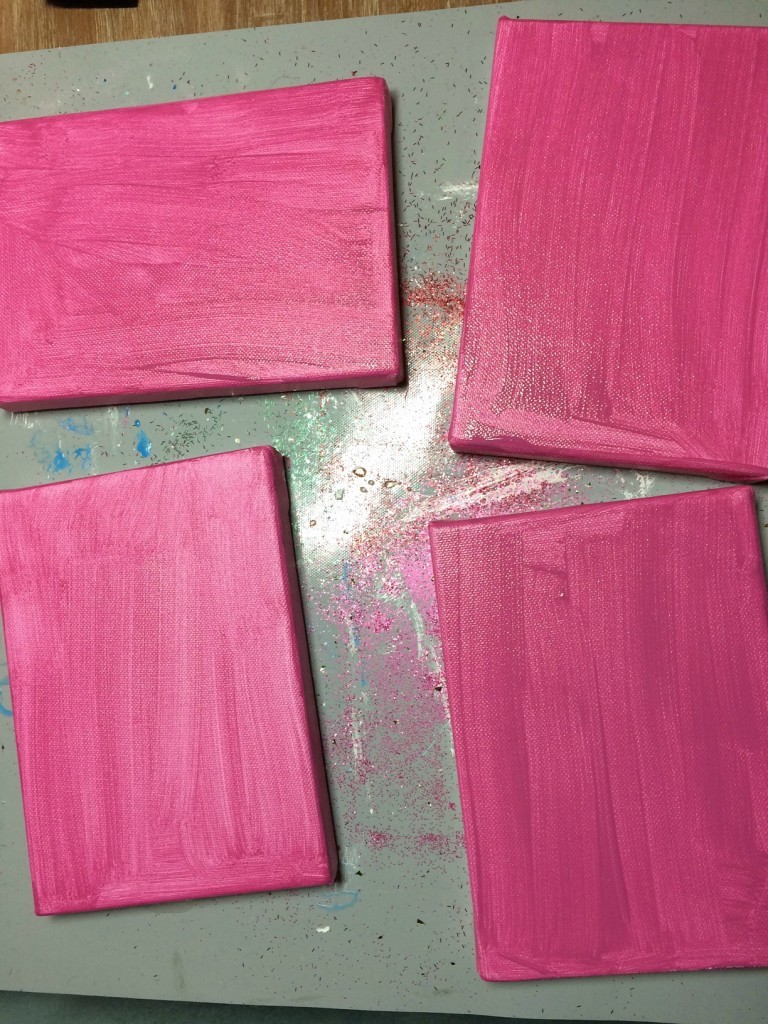 When the paint is dry, draw a heart across all four canvases so that it takes all four to create the completed heart.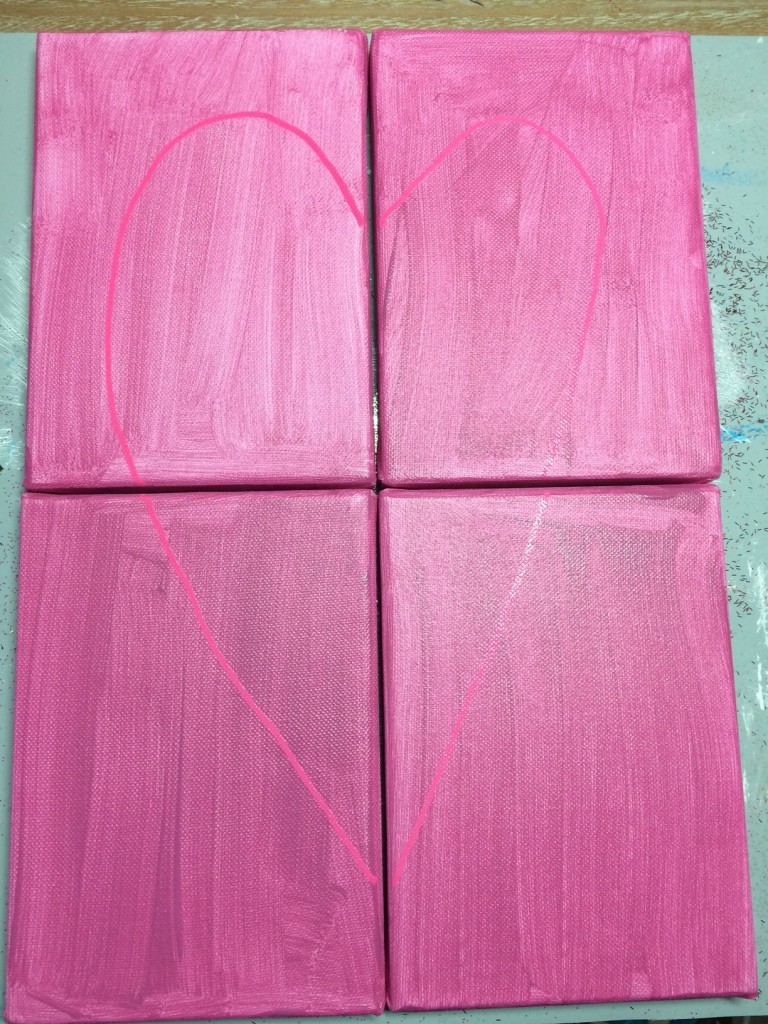 Paint the inside of the heart red.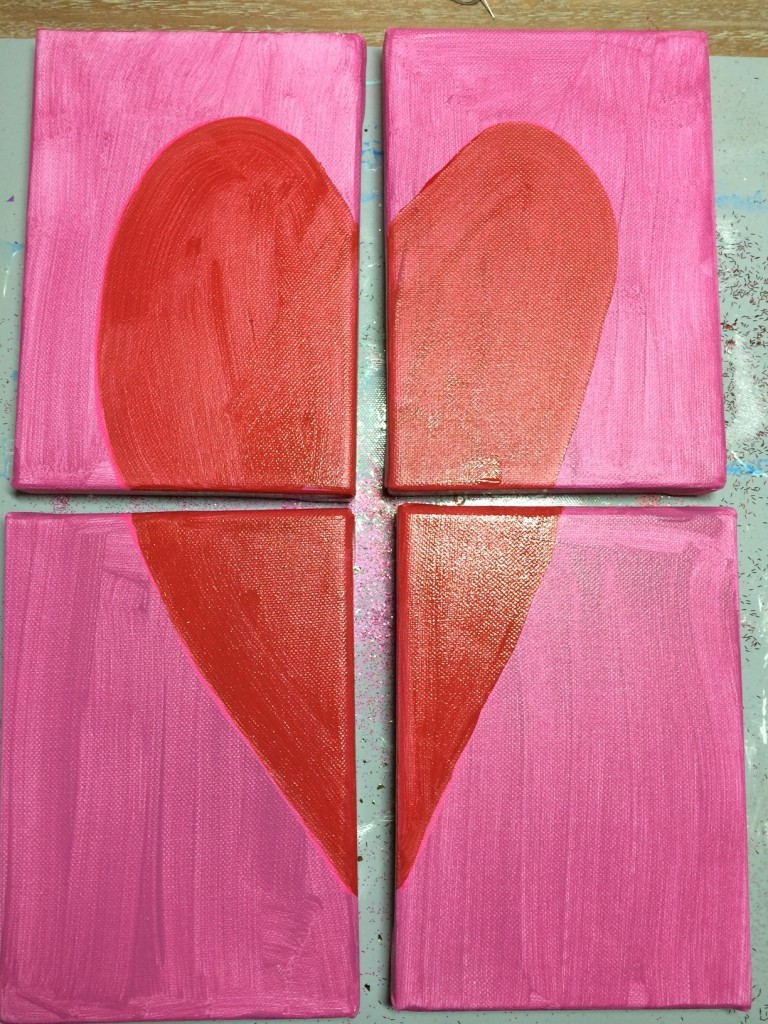 If you have a bit of extra time, you can decoupage and glitter the heart, too!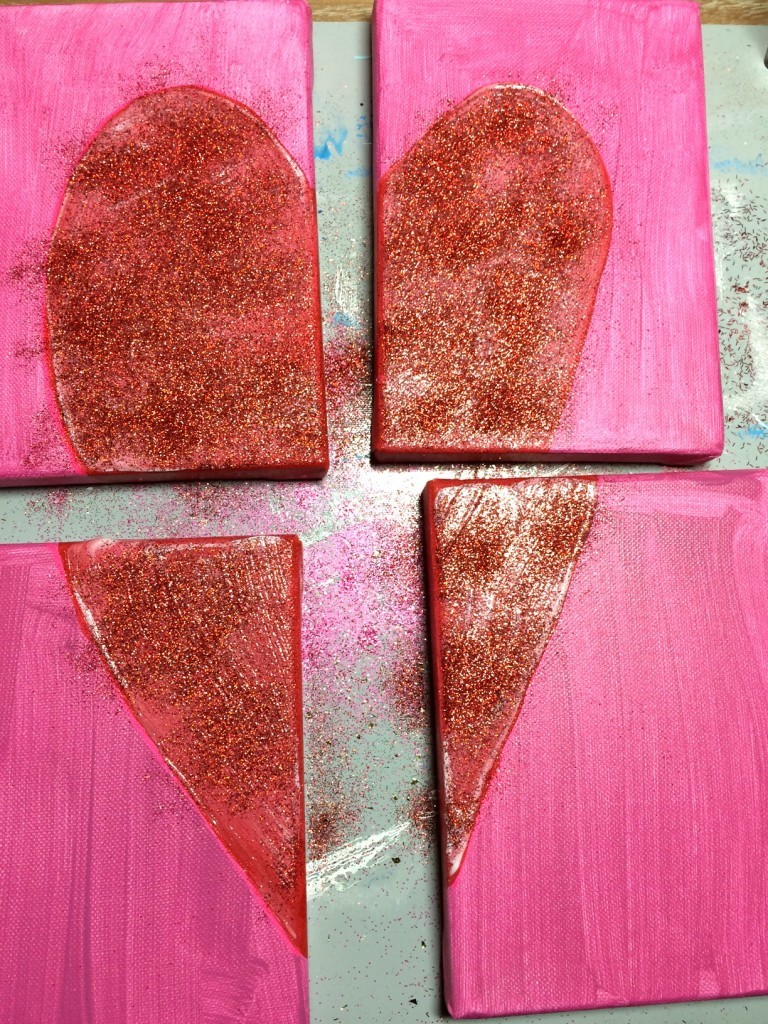 I have four daughters, so my thought when making these Valentine's Heart Canvases was that they could each have a piece. I can be super mushy (I know I said no mushy romance, but I can totally do the mushy mom thing!) and say that they each have a piece of my heart and when they come together, my heart is whole. Awwww, right?!