I am all about wood beads right now. I'm using them in my decorating and crafts and just love how versatile they are. I've loved playing around and seeing how I can use them throughout the year. This super fun Valentine's Day 3D Heart Box is an easy craft for the holiday, but it's subtle enough to keep around all year.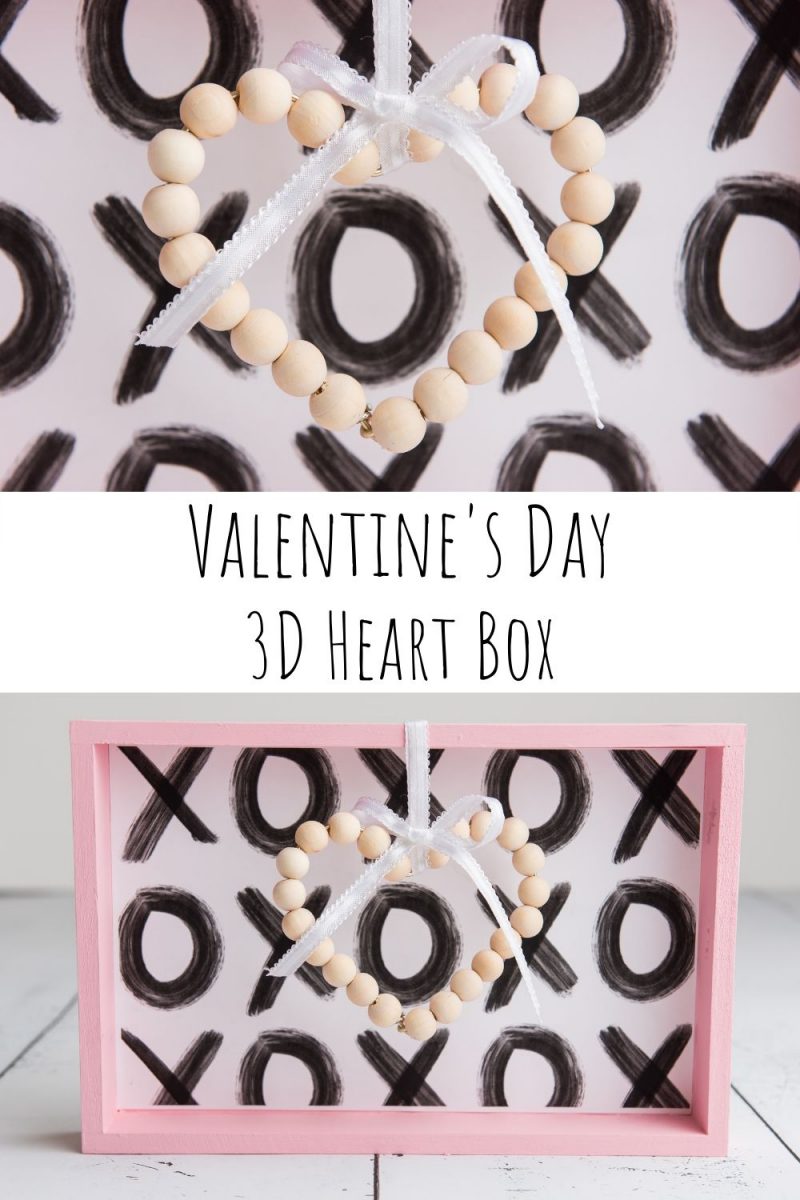 This post contains affiliate links.
Supplies:
Instructions:
Start by painting your box–all of it. Because this is a little display piece, chances are the back will be seen, too. You'll probably need more than one coat.
Once dry, print out the "XOXO" design on white card stock (this will go inside of the box). In order for it to print properly you will want to go to your printer's custom settings. Choose print at 100% and choose custom paper dimension to 11.25" wide and 7.178" height. These will be the dimensions inside the box not counting the frame. If your box is a different size than mine, you'll need to measure the inside of your box and adjust your printer specifications to suit.
After the design is printed, trim off any excess and paint a layer of mod podge on the inside of the shadow box. Lie the printed card stock design inside and apply even pressure while allowing it to dry. If the design is too big, trim the edges with an exacto knife.
Take the floral wire and begin to create a heart shape. Use a cup or something round to help create and mold the top, rounded part of the heart if you need to. Use your needle nose pilers to cut it from the spool. Be careful–the wire may be sharp where it has been cut.
Before closing the heart up, begin adding the beads to the wire heart on both sides (start from each end and string until you reach the dip at the top of the heart–don't try to keep going or you'll ruin the heart shape). Once enough beads are covering the wire, leave enough space at the bottom to be able to close off the heart by twisting and pinching the two ends together with the pliers.
Attach a ribbon to the middle of the heart with hot glue and up and over the back of the box to give it that 3D hanging effect.
This craft can obviously be made in different colors–paint the box red, use a black and white polka dot ribbon, paint your beads–the options are endless! You could even make a smaller version for your tiered tray. This Valentine's Day 3D Heart Box is so much fun to make that you'll want to try all the variations!
Want more Valentine's Day fun? Try my Wooden Heart Valentine's Day Card Holder!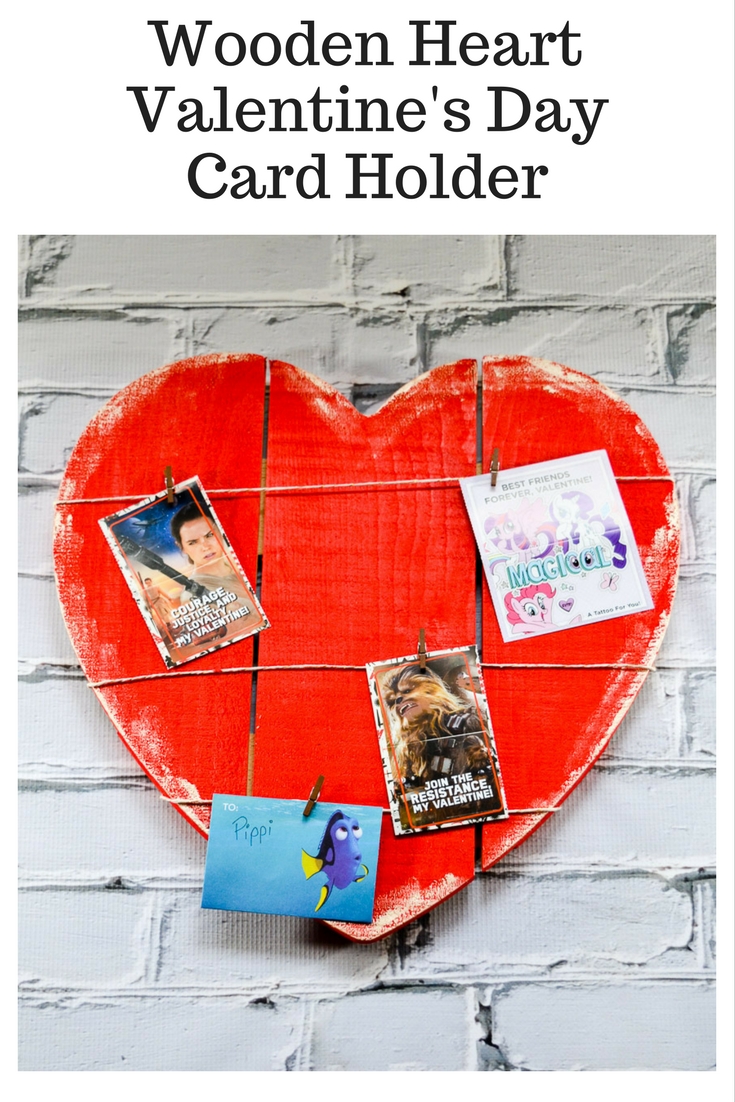 Or make some fun Fabric Hoop Art!