I am absolutely terrible at doing hair. It doesn't matter whether it's mine or any of my girls' hair–I'm just bad at it. I'm a huge fan of hair accessories because of it, though, so when Madeline asked for something special to wear for her upcoming Valentine's Day party at school, I made a Puffy Heart Hairband.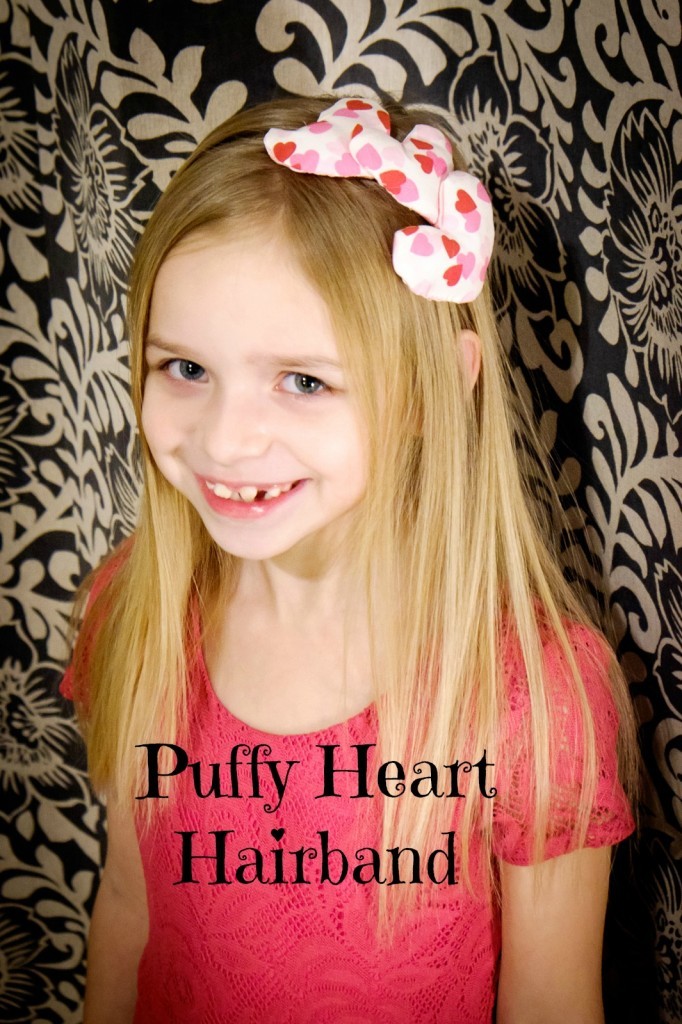 You can never have too many hearts in my house, so we went with some fun heart fabric. You won't need much for this project–a fat quarter will be more than enough. A needle, thread, a bit of fluff, and a hairband, and you're set to go.
I drew my hearts onto the fabric. I didn't need them to be perfect. I cut out six hearts, which made three puffy hearts.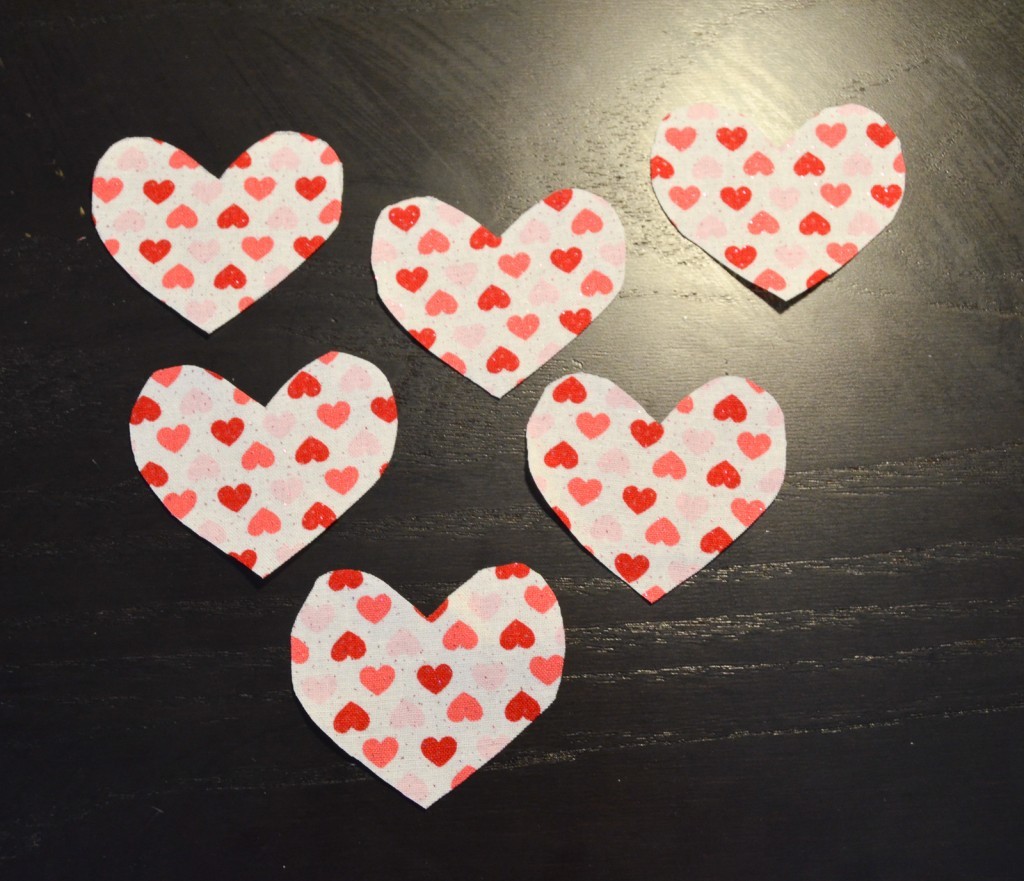 Put the hearts together by two pieces facing back to back and stitching around. Stitch almost the whole way around, and then stuff a bit of fluff inside. Stitch the rest of the heart. Do this for all three puffy hearts.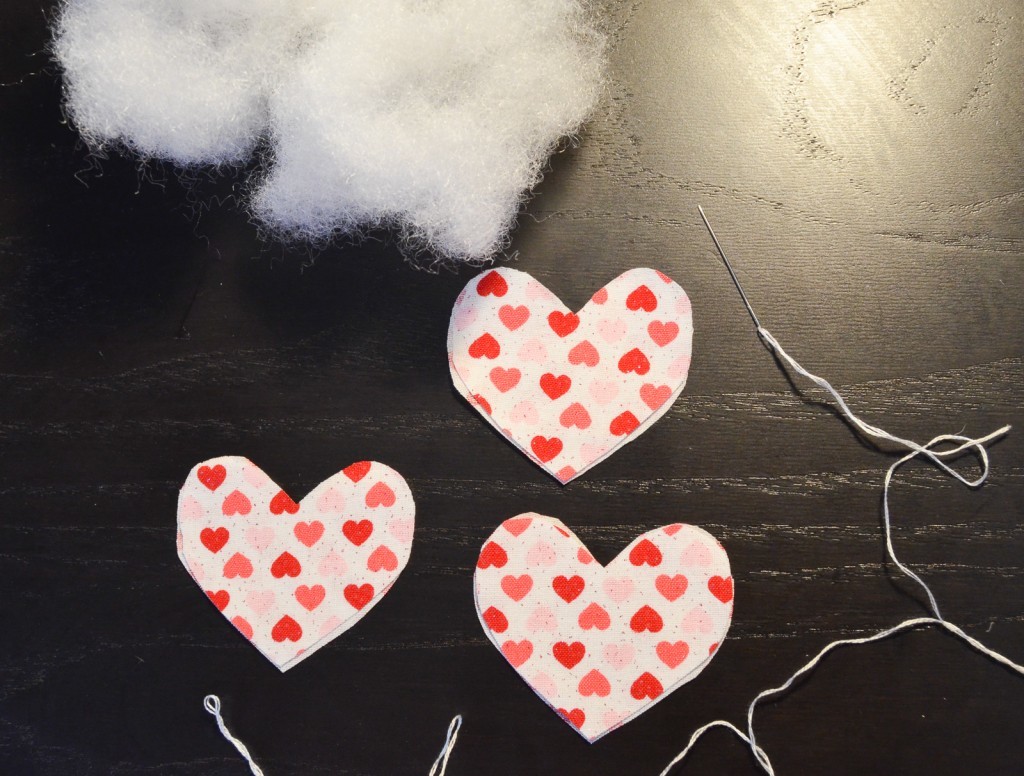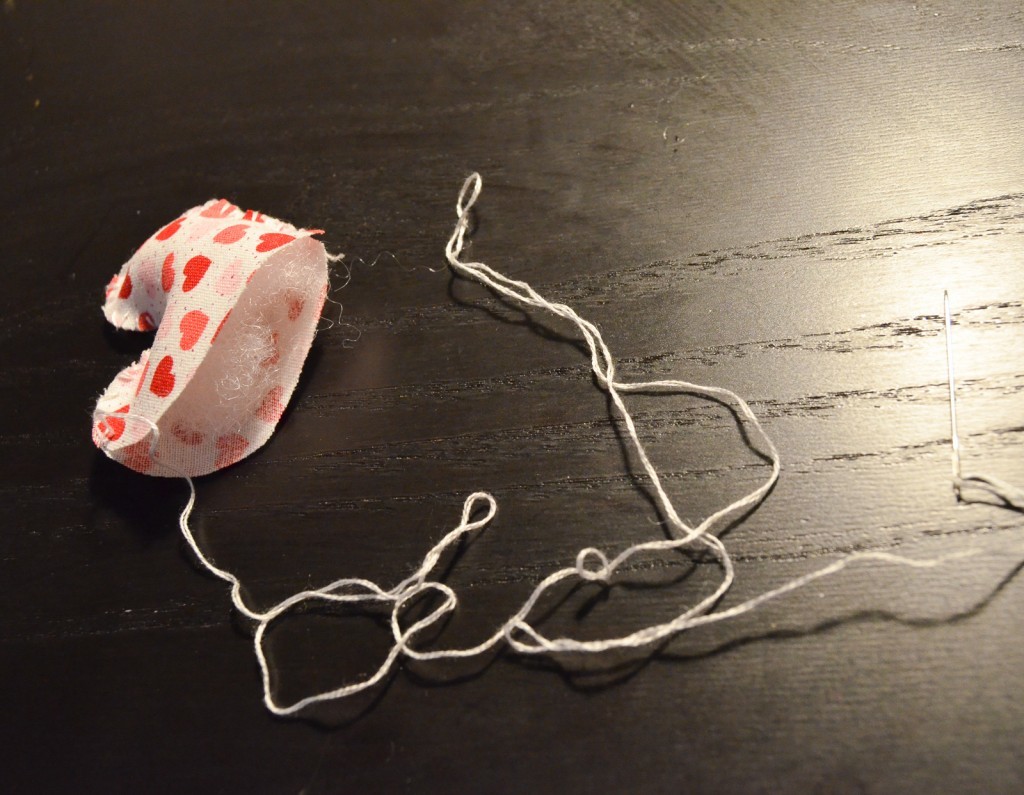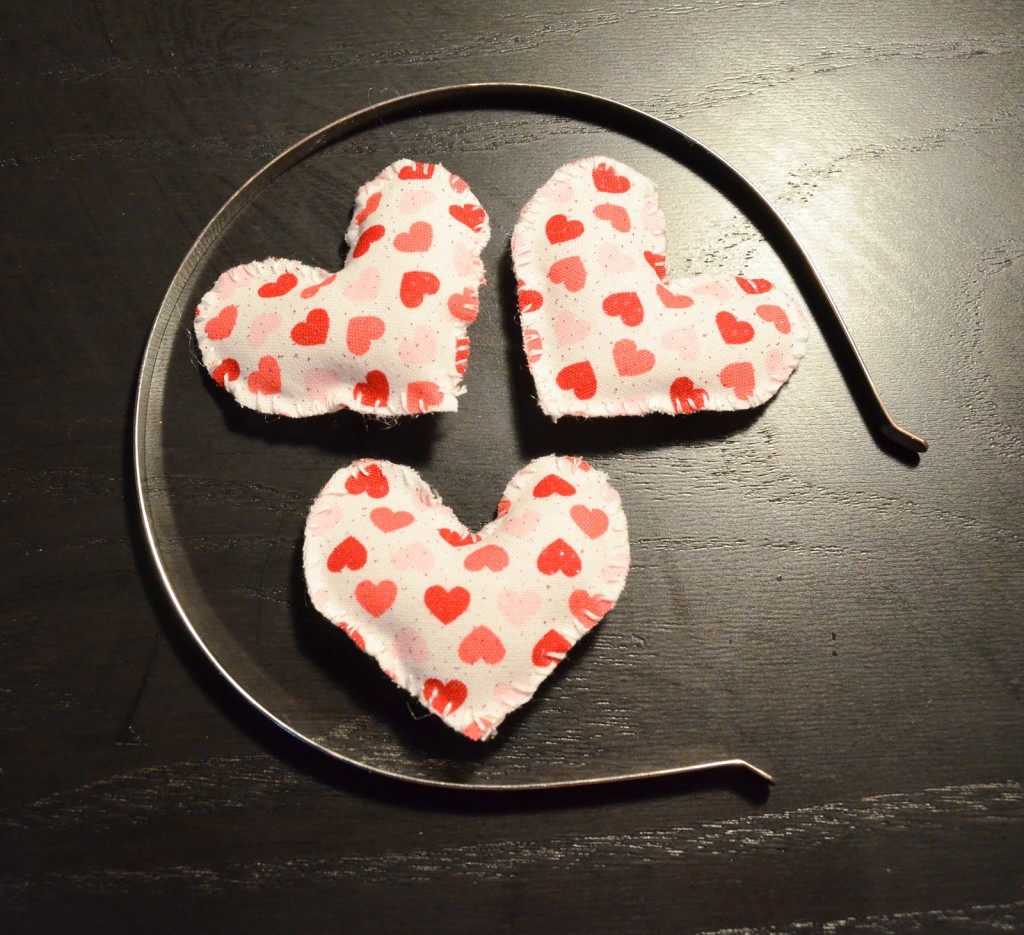 I laid out the hearts how I wanted them to appear on the hairband and stitched them together with the back end of the top heart stitched to the front side of the bottom heart.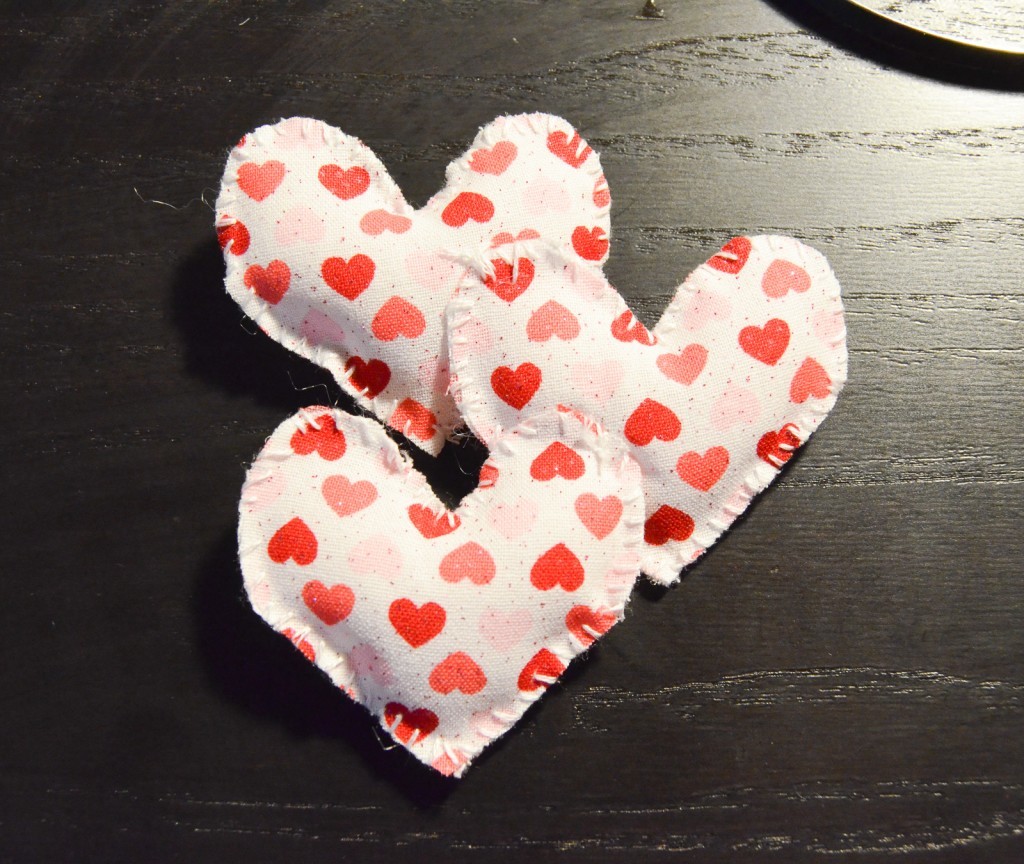 I stitched the hearts directly onto the hairband. I just looped through the back of the hearts and went around until it was nice and tight.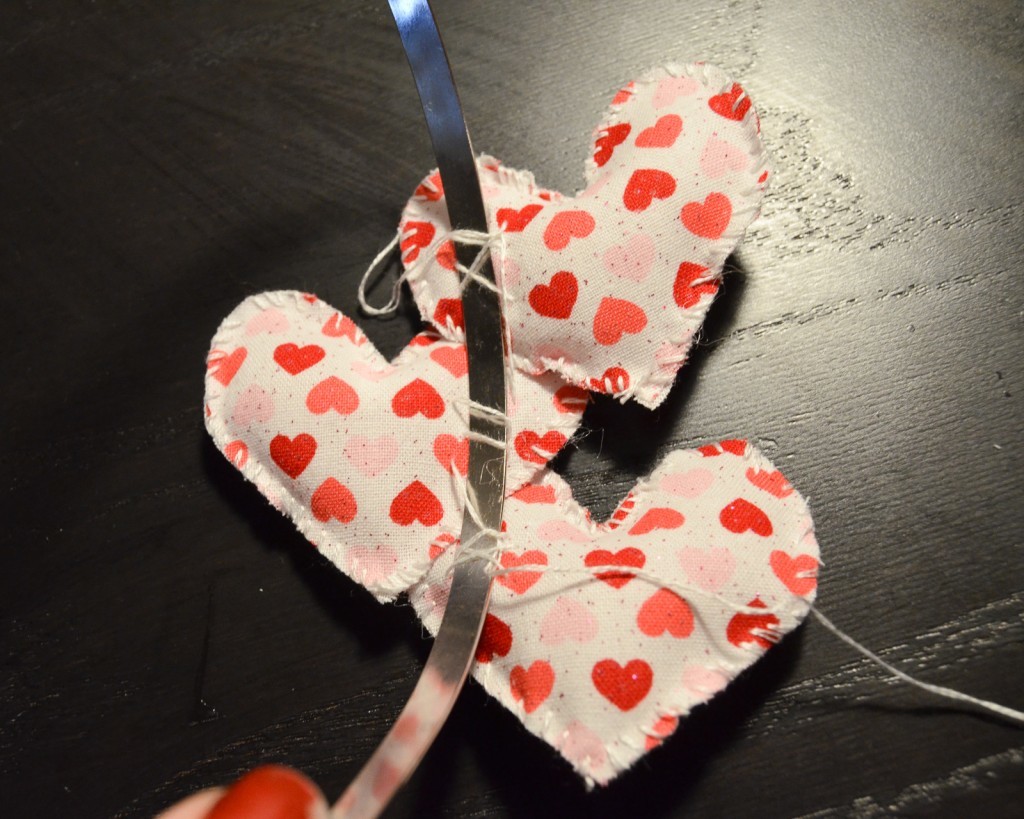 Madeline loves her puffy heart hairband and it was so quick and easy to make. I love Valentine's Day, so it was extra fun to be able to make something to add to the fun of the day for my girls (and you know they all have one by now!) It helps me with my lack of being able to do pretty hair, too!