There was a time when I wasn't much of a cake-eater at all. I outright just didn't care for it. I'm happy to say that my tastes have changed and I now have the opposite problem–I love it all. I'll be honest, though–I am often super lazy and take the box cake route. It's always a special treat when I decide to make a cake from scratch because it means it's time to have fun and there's going to be an unusual flavor. These mint julep cupcakes are soooo good and you're going to love the responses you get from your friends. And yes, there's bourbon in there!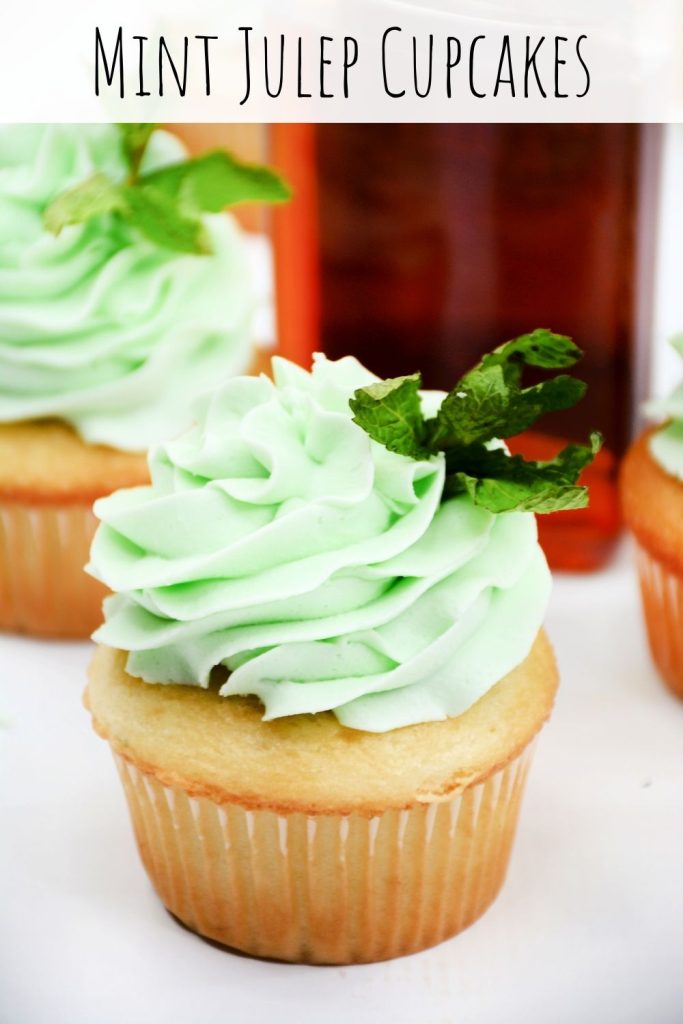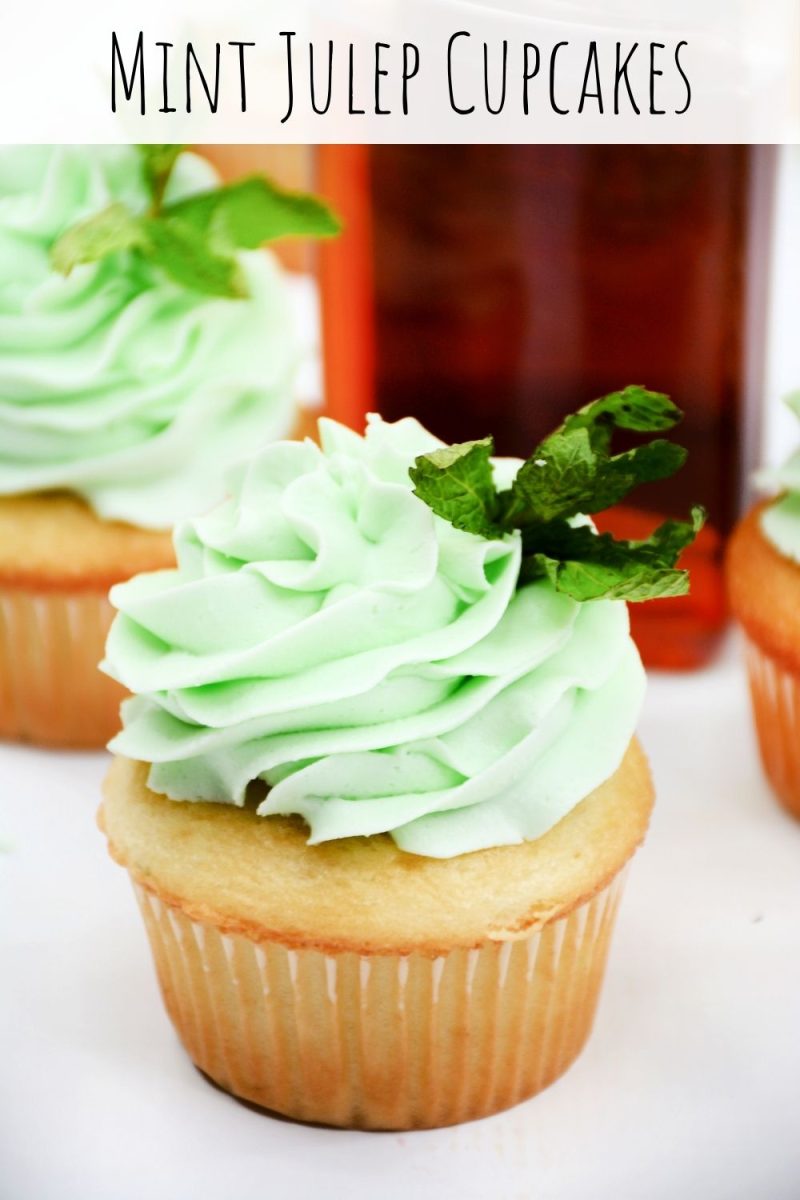 This post contains affiliate links.
Ingredients:
2 cups sugar
1 ( 2 sticks ) cup unsalted sweet cream butter, room temp 3 large eggs
2 tsp. Vanilla Extract
1 1⁄2 tsp Mint Extract
1 1⁄2 cups All Purpose Flour
1 1⁄2 tsp Baking Powder
1⁄4 tsp salt
1 cup Whole Milk
1 cup Bourbon
Frosting:
3⁄4 cup unsalted sweet cream butter, room temp 3 cups of powdered sugar
1⁄4 cup heavy cream
1⁄2 tsp mint extract
2 tbsp. Bourbon
3-4 drops of green food coloring
Mint Julep Cupcakes Yield: 12
Prep Time: 12 min Bake Time: 24
Total Time: 36 min

Directions:
Preheat oven to 350 degrees.
Line muffin pans with cupcake liners (these are super cute!).
In a standing mixer, use the paddle attachment and add your sugar and butter.
Mix for 3-4 minutes until creamy.
Add your eggs and extracts and mix until well combined.
In a large bowl add the flour, baking powder and salt.
Whisk until combined.
In a medium sized bowl add your milk and bourbon, stir until combined.
Add 1⁄2 of your flour mixture and 1⁄2 of your milk mixture to the sugar mixture and mix on medium until combined.
Repeat with remaining flour mixture and milk mixture.
Fill the cupcake liners 3⁄4 of the way full.
Bake for 20-24 minutes. Use the toothpick test if you're unsure of timing.
Remove from the oven and allow to cool to room temperature.
Frosting:
In a standing mixer using a whisk attachment add all of the ingredients.
Mix for 3-4 minutes until well combined and creamy.
Fill a large piping bag with a 2′ inch tip and pipe the frosting on the cupcakes.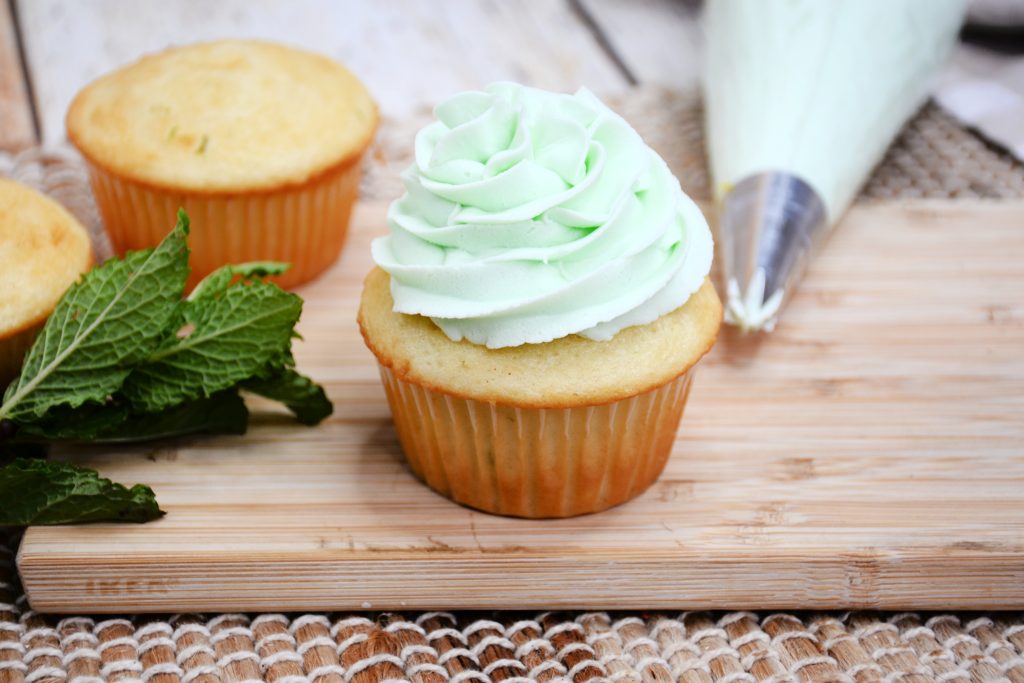 These mint julep cupcakes don't take that much longer than a box mix and you get something really special for your effort. Enjoy your favorite cocktail in dessert form! These cupcakes will be a fun addition to your next party.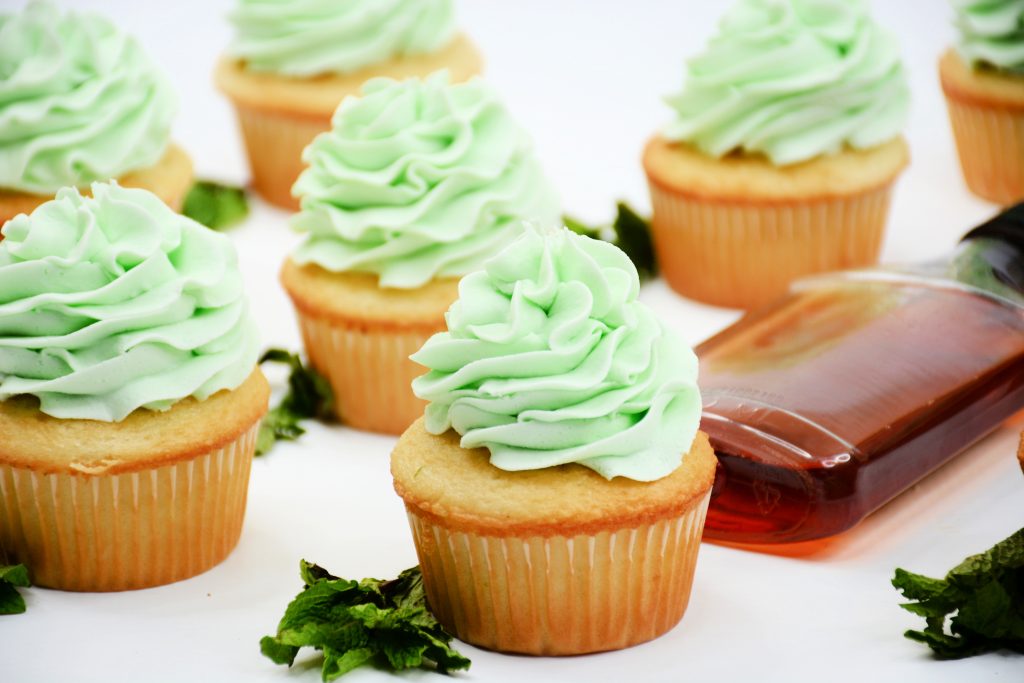 Want a different kind of cake? Try my classic lamingtons!