We've been cooking with eggplant a lot lately. It's easy to grow and relatively cheap in the supermarkets, so it made sense to explore its versatility more. We use it in curries and ratatouille, but our current favorite preparation is this roasted eggplant dip. I've become a big fan of appetizers before dinner and this has become a go-to. It's easy to make and super tasty–it works for an appetizer, snack, sandwich spread, or a party dip. What makes it even more fun is that I can send the girls out to the garden for most of the ingredients.

Ingredients:
1 medium eggplant
1 medium onion, chopped
5-6 garlic cloves, chopped
1 medium tomato, chopped
2 tbsp olive oil
2 tbsp chopped fresh cilantro
½ tsp black pepper powder
salt to taste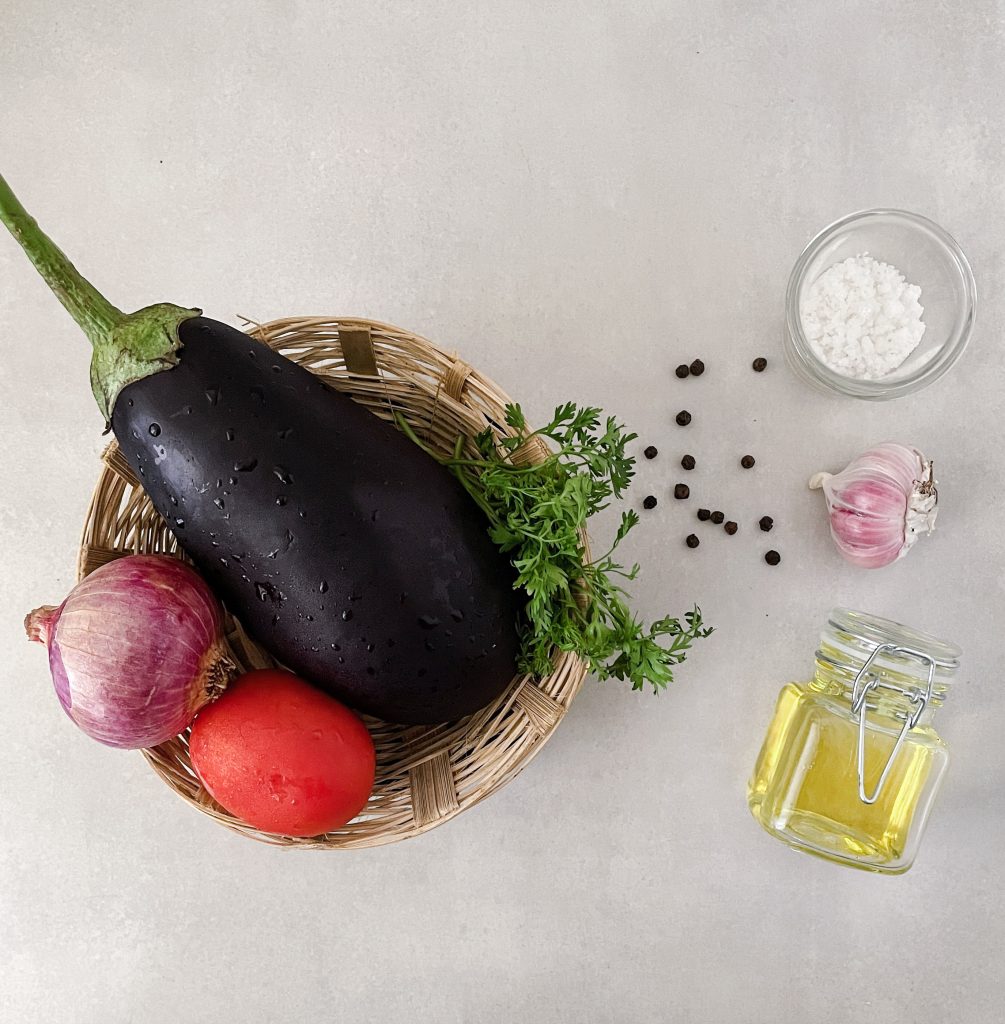 Directions:
Start by making 5-6 ½ inch vertical slits in the eggplant and place a garlic clove in each slit.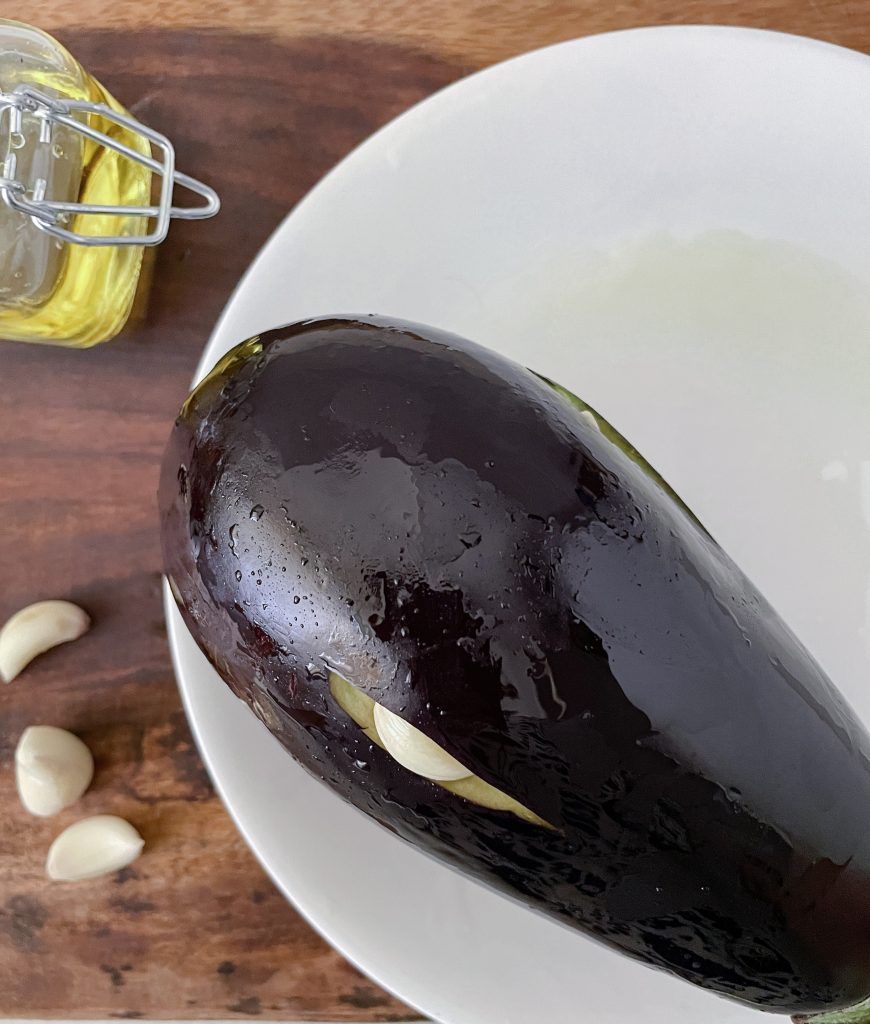 Drizzle olive oil over the eggplant and roast it over medium-low heat on the stove, or bake it in the oven preheated to 400°F for about 30-35 minutes.
Allow the eggplant to cool down completely and then gently peel off the charred skin as much as possible.
Roughly chop the eggplant (and the garlic) using a sharp knife or blitz in a food processor for a few seconds.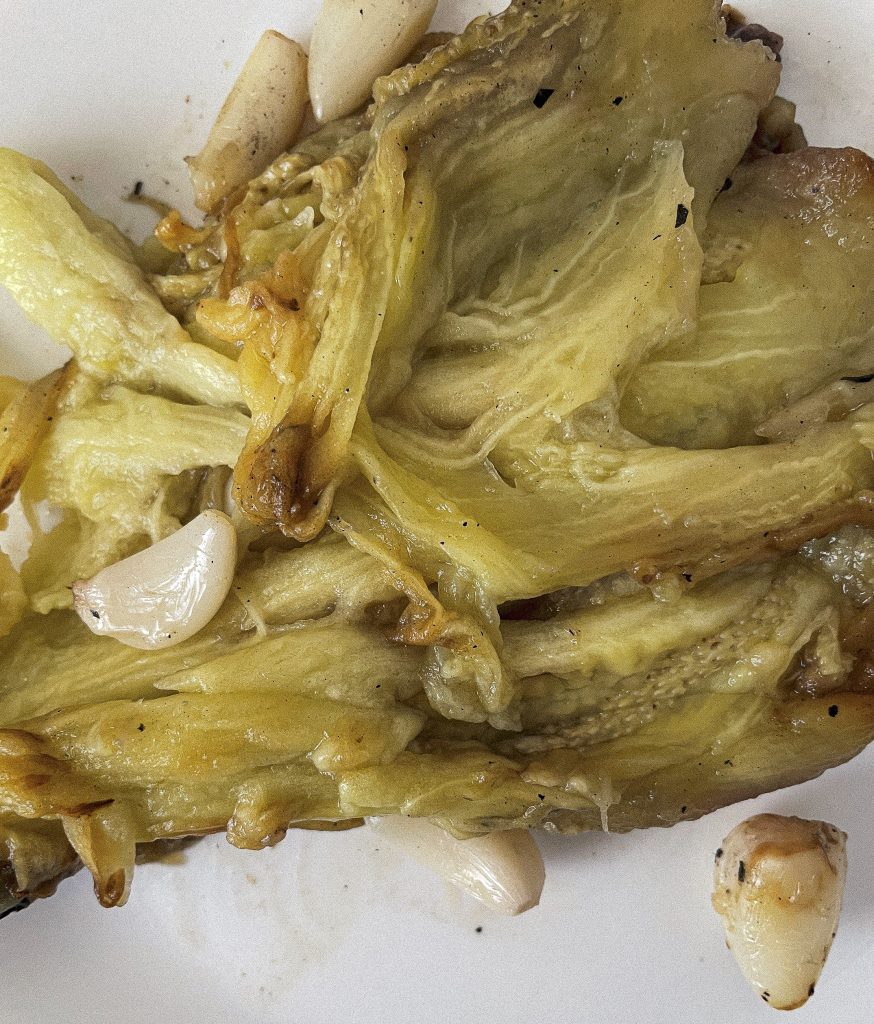 Next, add the olive oil, salt, and pepper and give it all a good mix.
Put the roasted eggplant dip into the serving container of your choice. Top it with the chopped tomato, onion, and a generous pinch of chopped cilantro.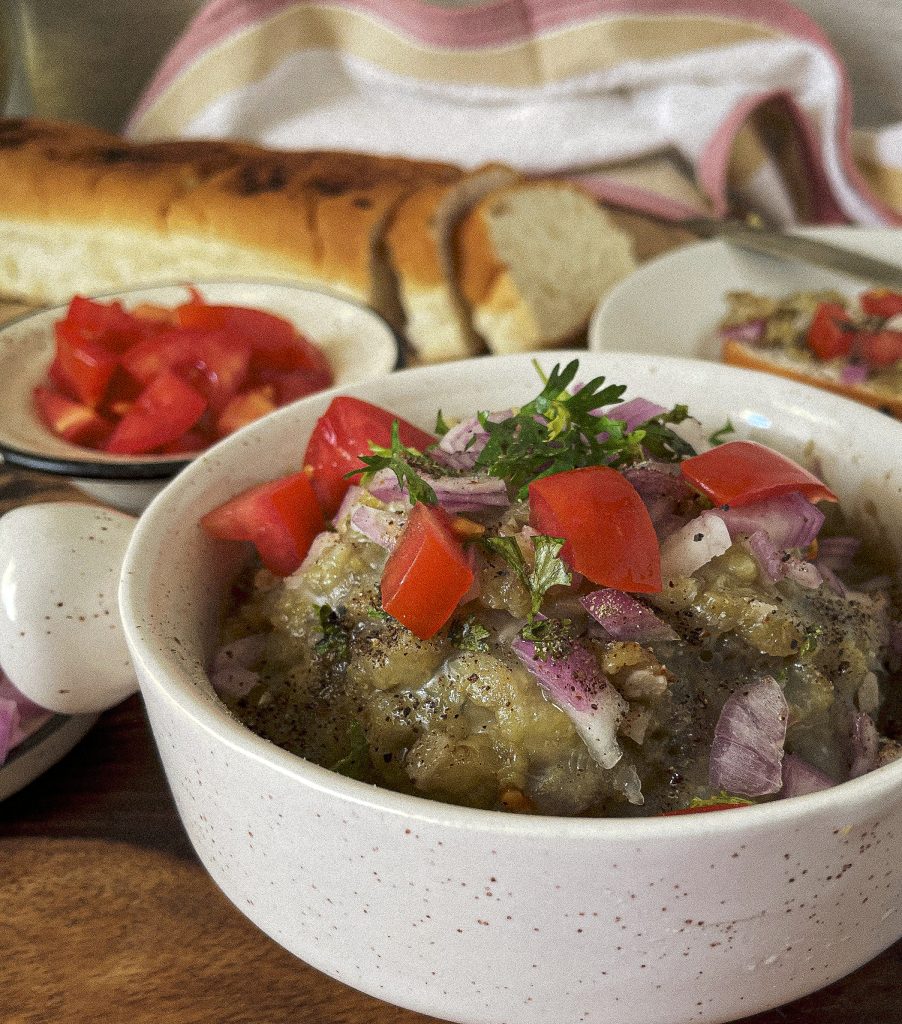 This roasted eggplant dip has quickly become a family favorite. It's comfort snacking food that feels like it should take far more effort than it actually does. Roasting the eggplant is the longest bit of the whole process. If you're after more eggplant ideas, this needs to be on your list.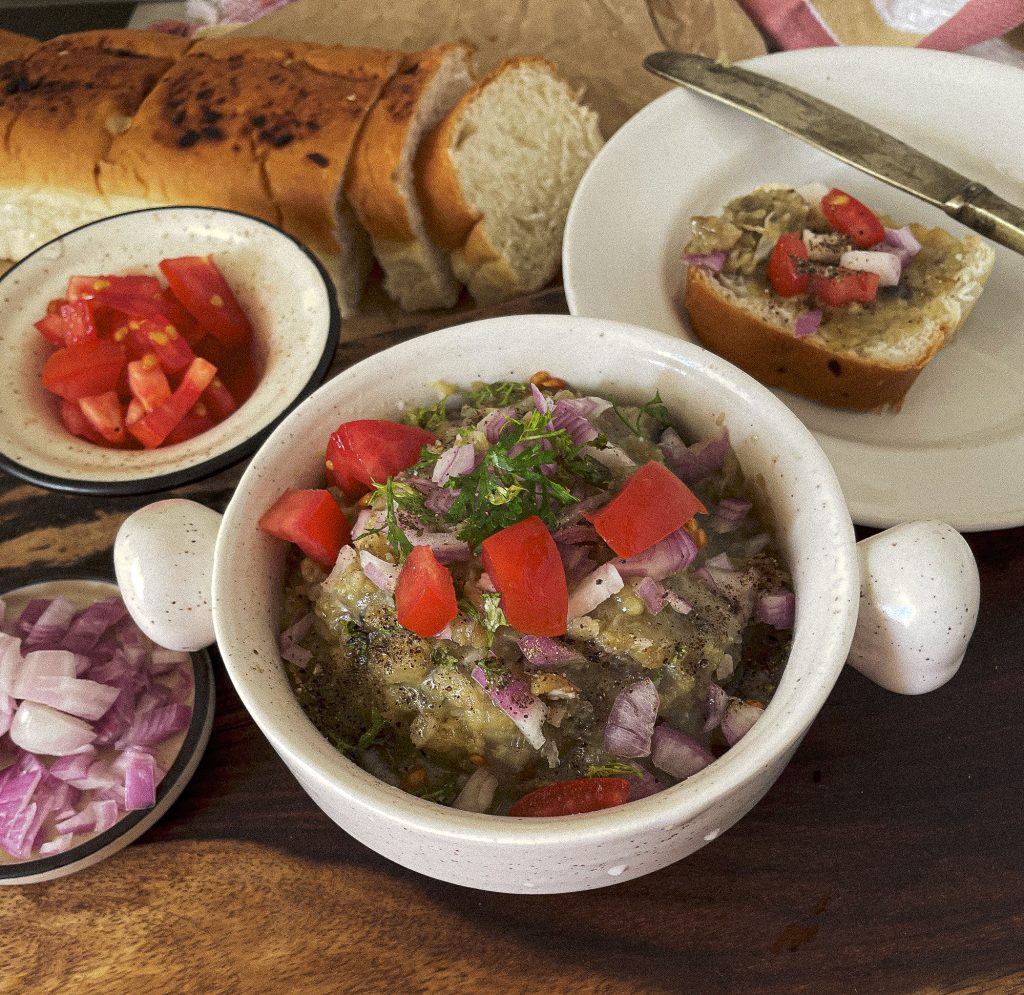 Want some more fun appetizers? Try these Indian appetizers using ingredients from World Market!