**This post contains sponsored content from General Finishes. All opinions are my own.**
I'm really excited for my first entry in The Fab Furniture Flippin' Contest. The theme for September is "geometric design" and is sponsored by General Finishes. General Finishes sells consumer-friendly water-based topcoats, wood stains, glazes, and oil-based finishes. They have a wide range of colors and I can honestly say that I'm already making plans for more projects with their products. I decided to try out the Gray Gel Stain this month. If you know me at all, you know that my house is filled with Ikea furniture "place-holders" until we get "real" furniture. My entry this month is an Easy Geometric Chair Update using Gray Gel Stain on an Ivar chair.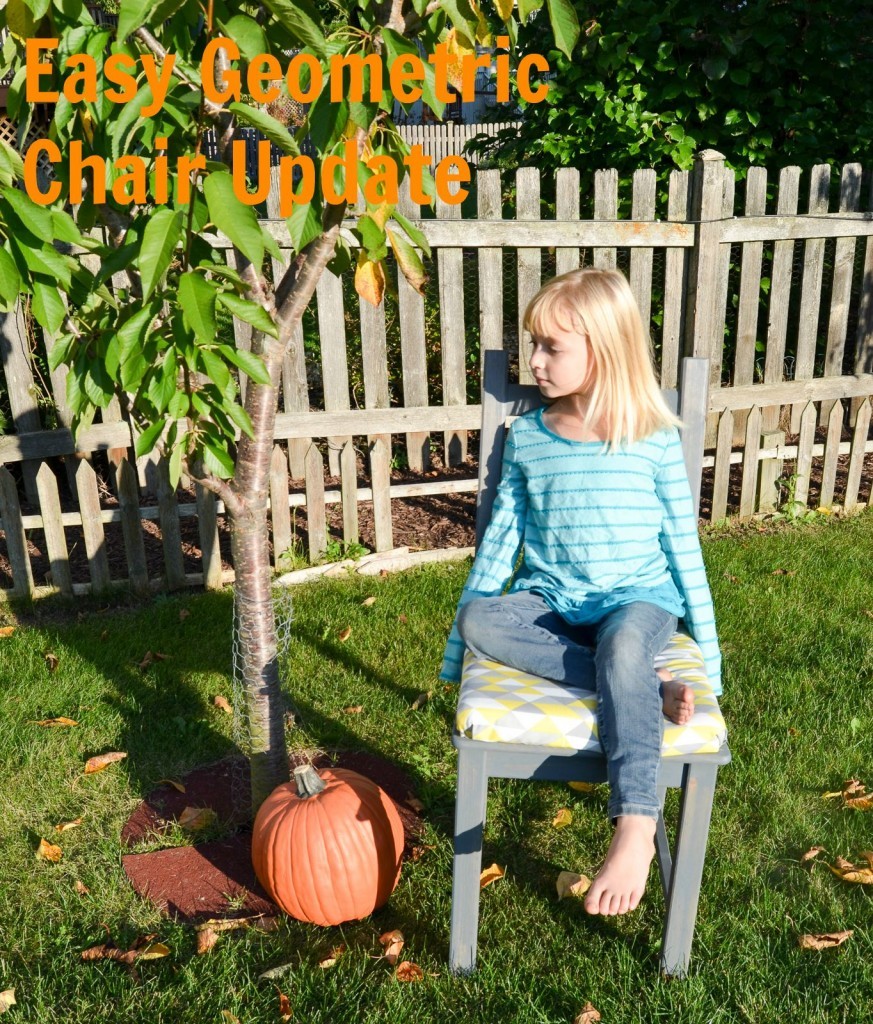 I started off with the simplest chair you've ever seen.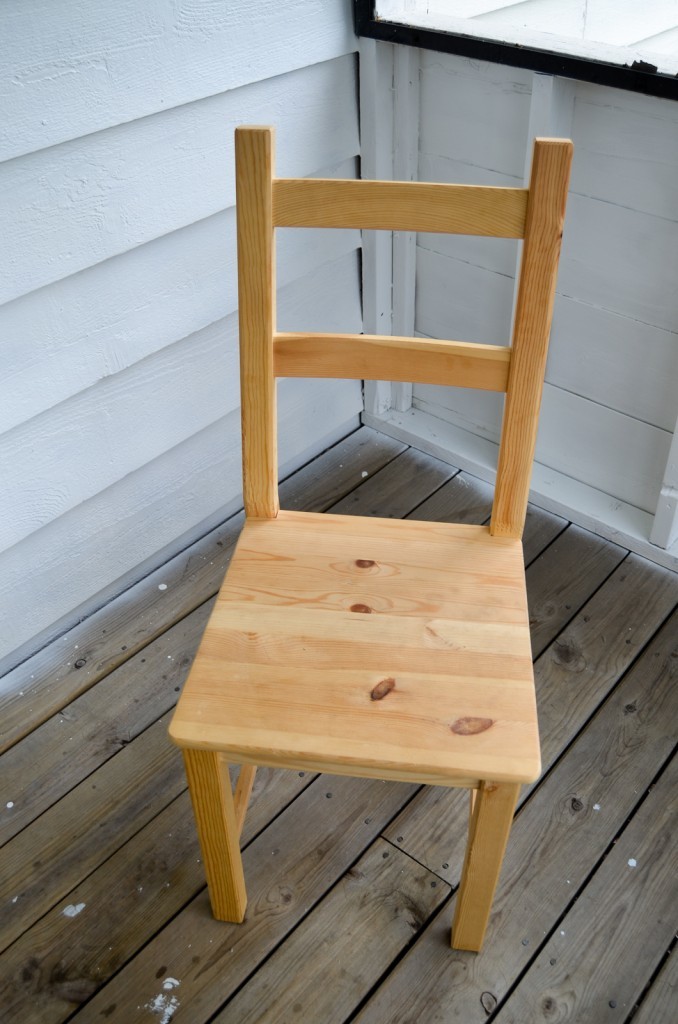 I stained the entire chair with the Gray Gel Stain.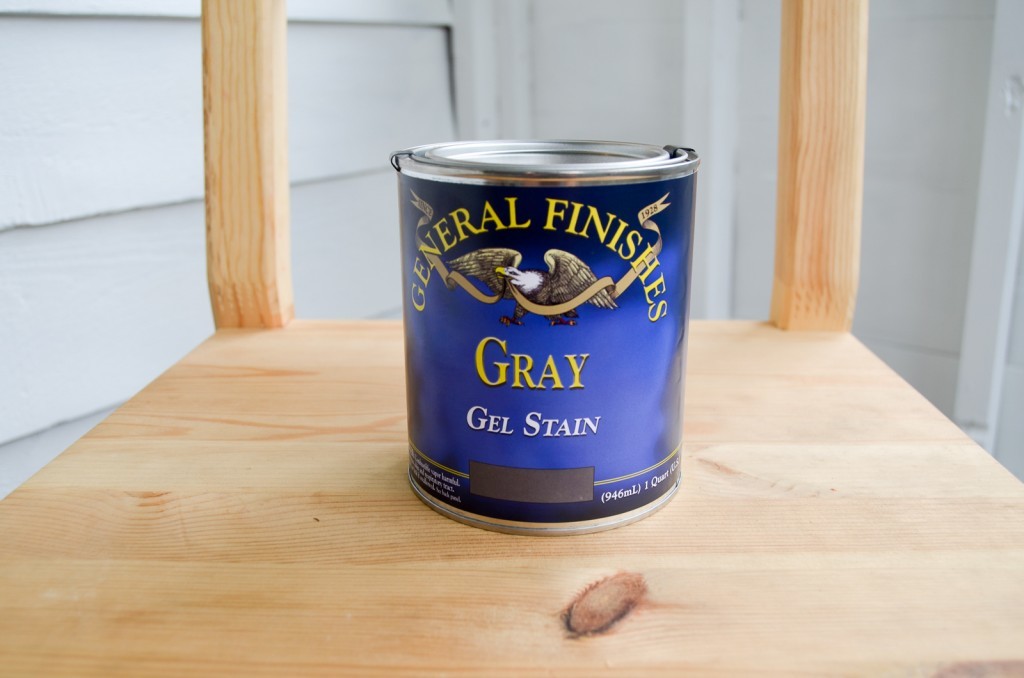 This was my first time using the gel stain, and it was so easy. Paint it on, wipe off the excess, and I repeated that twice. I barely used any and still can't get over how far this quart is going to get me. This was after one coat of stain. You can see that it has great color already, but I went for the second coat just to get it a bit deeper.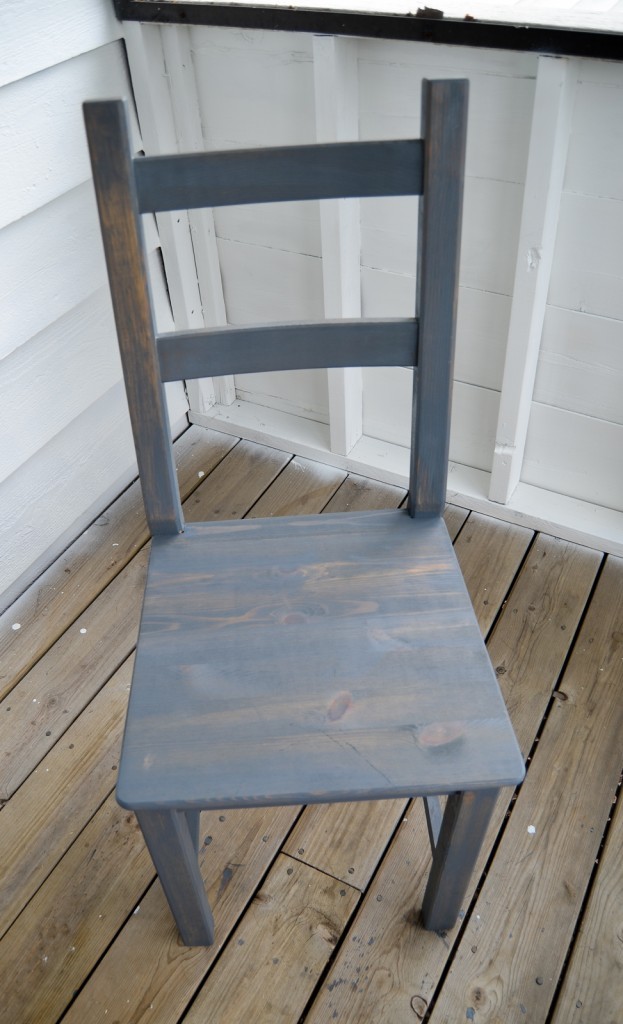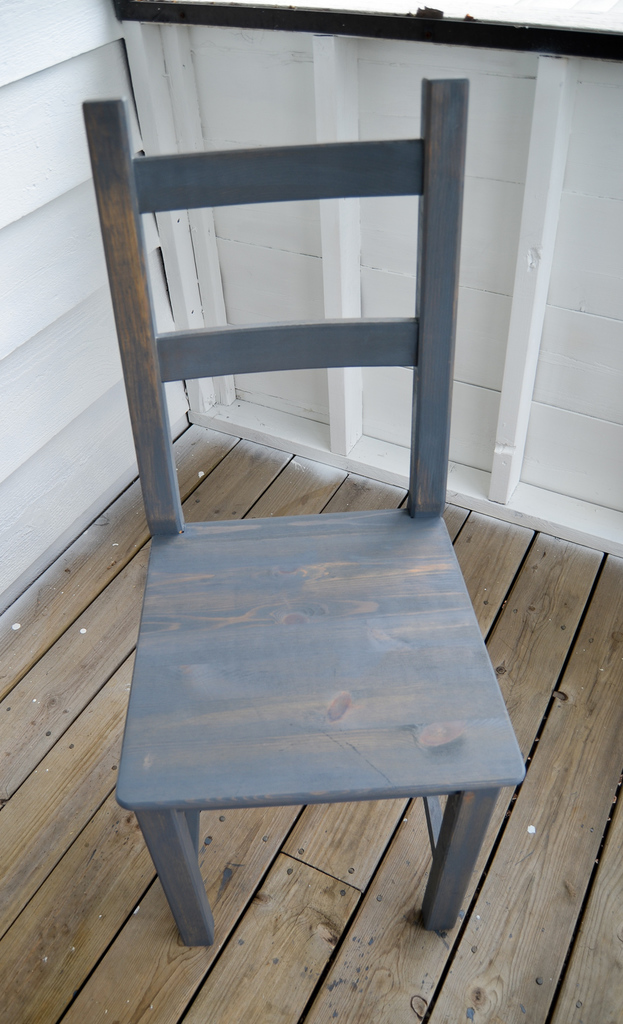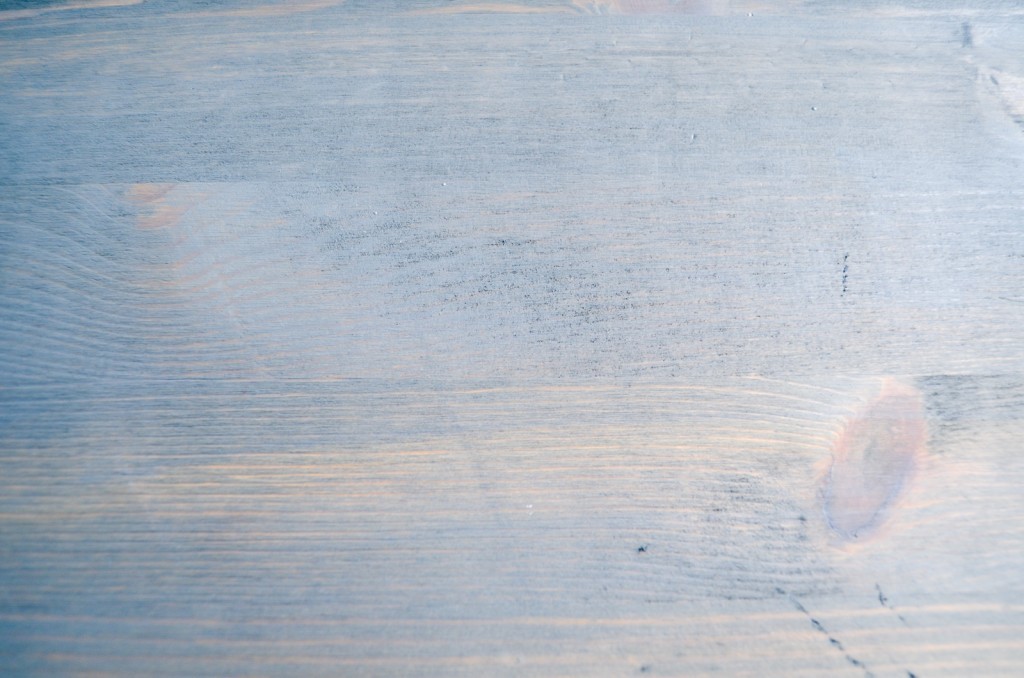 To bring in the geometric theme, I added a cushion to the chair once the stain was dry. I used Foamology and batting from Fairfield. This is going to be the easiest cushion ever.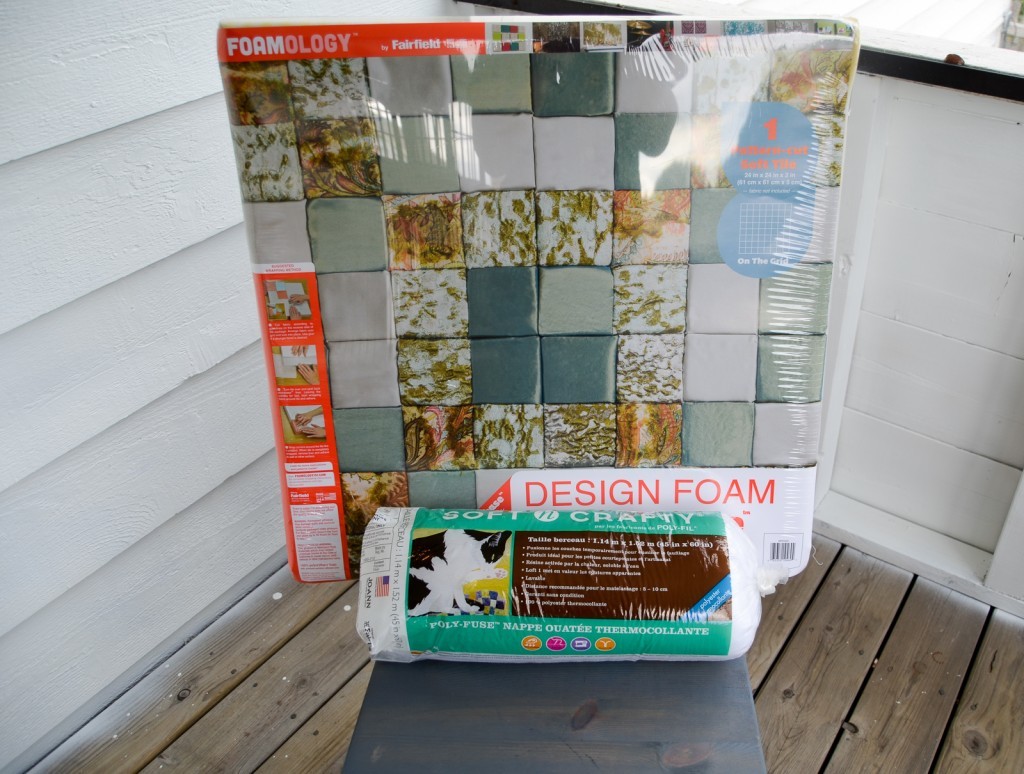 Foamology is already divided into sections and has a peel and stick backing. I cut out the size I needed to cover the seat of the chair, peeled off the backing, and stuck it on.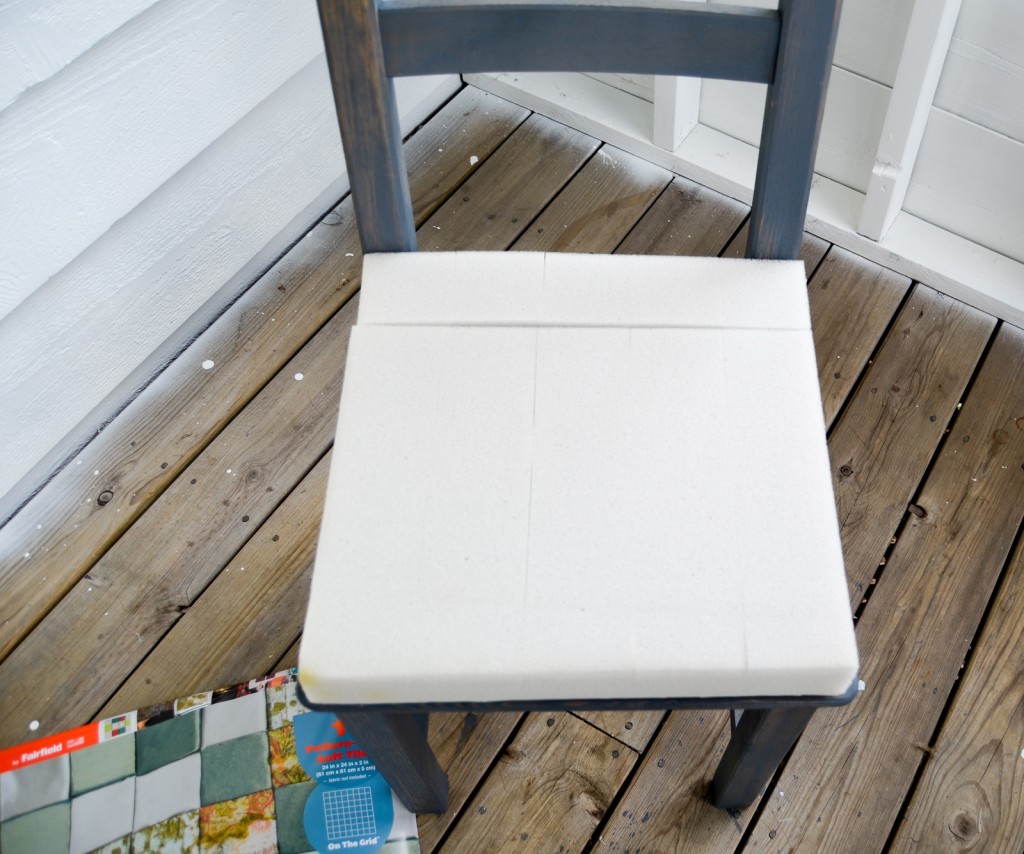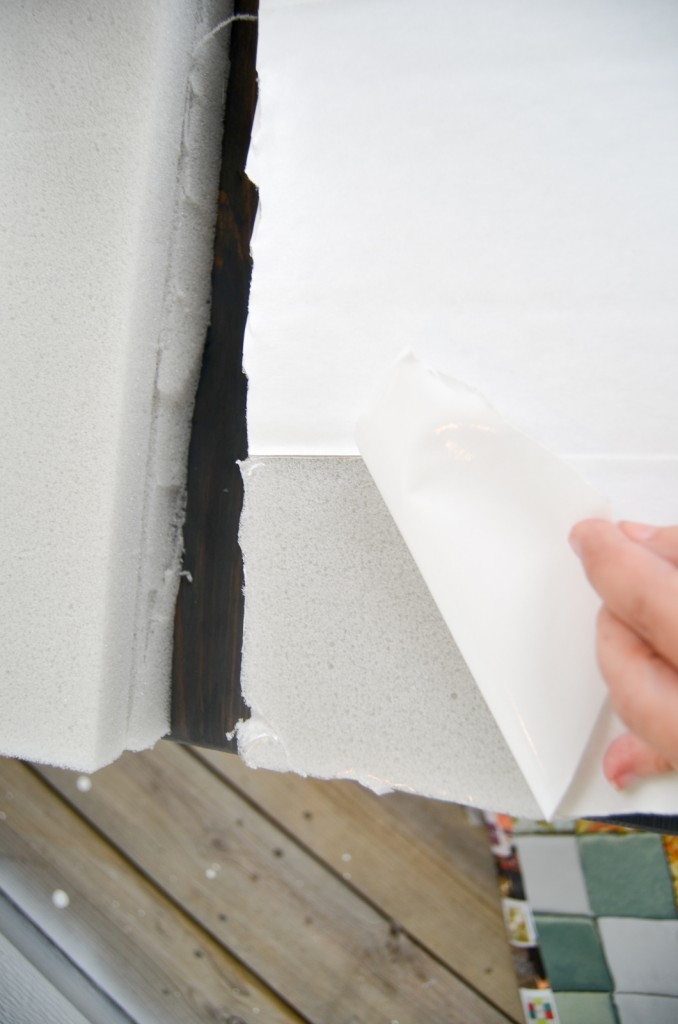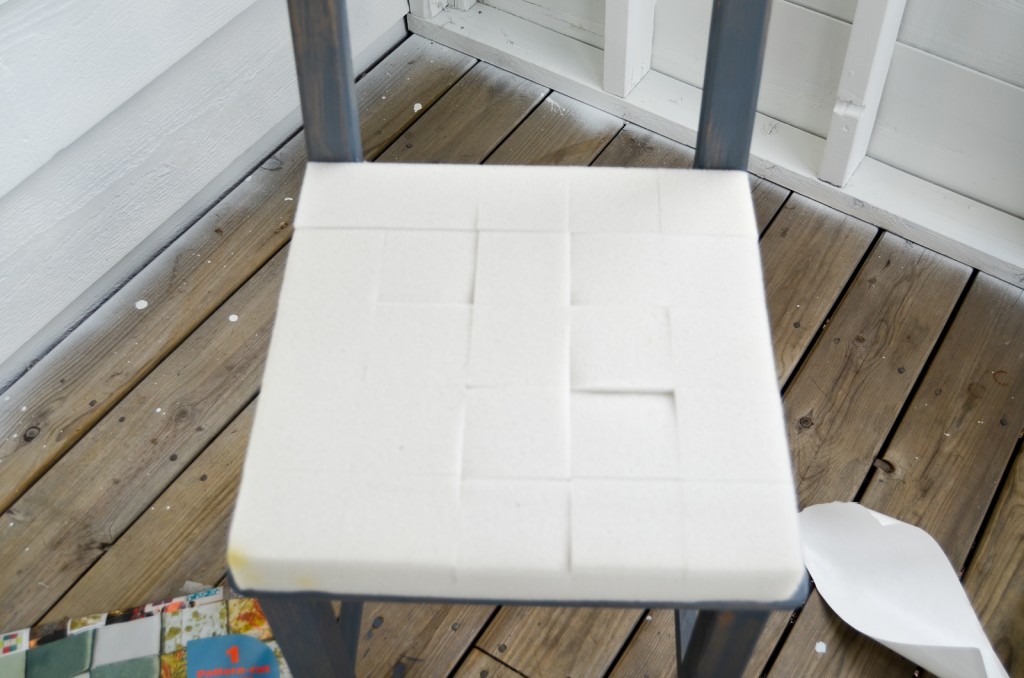 I covered the foam with the batting and put my fabric on top, tucking everything in and attaching it with my staple gun.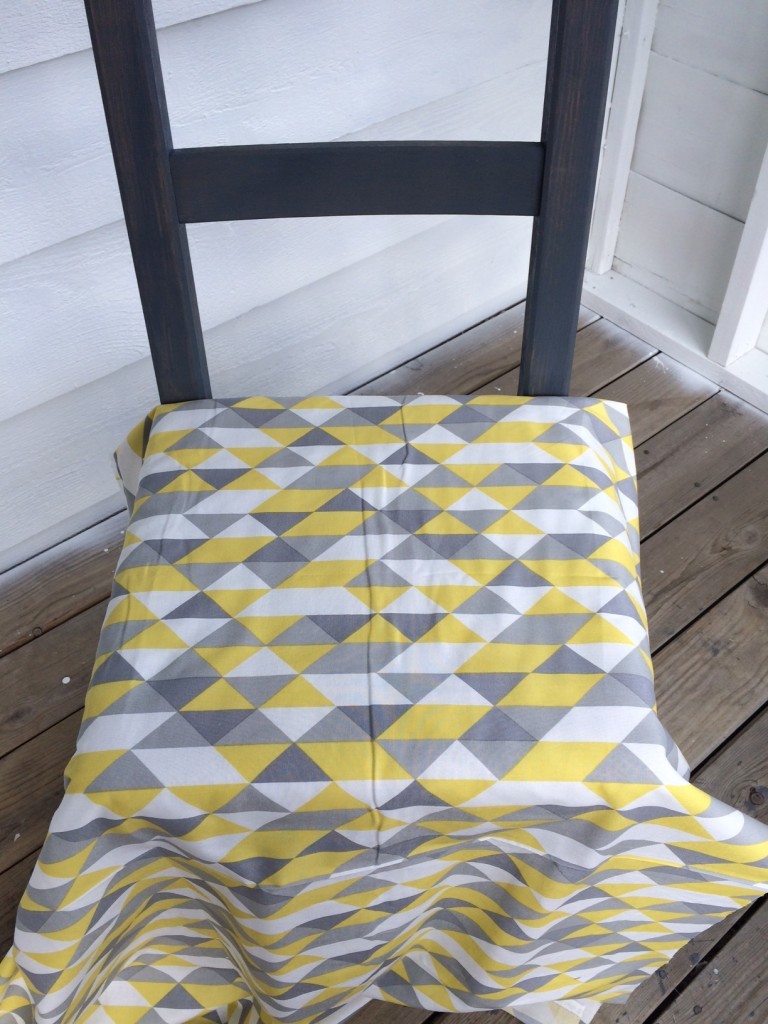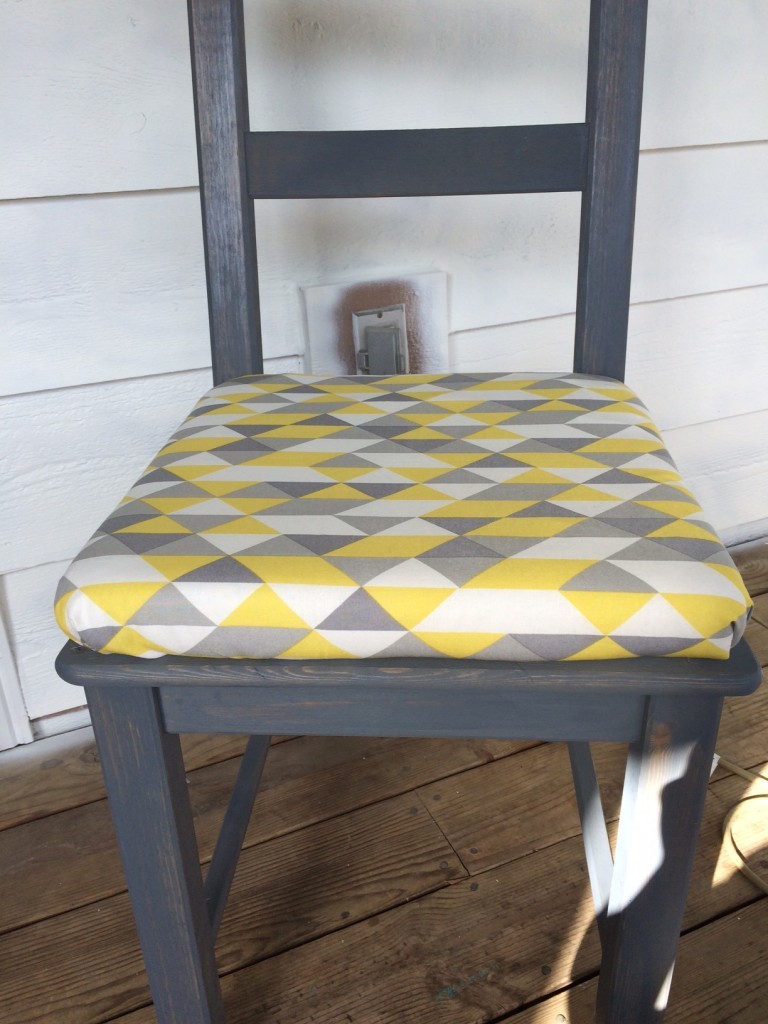 Guys, I told you this was easy. You can see, too, that it wouldn't be too hard to tuft the cushion, either. That will happen!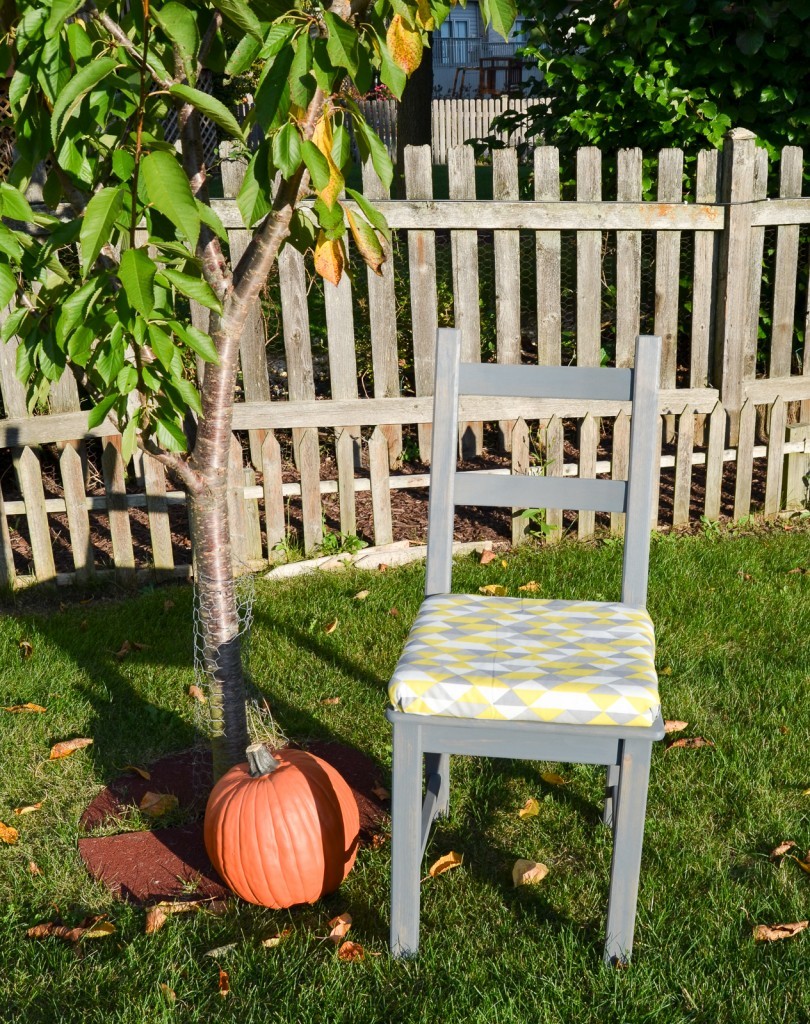 And you know that in my house of kids, if there's an empty seat, it won't stay empty for long!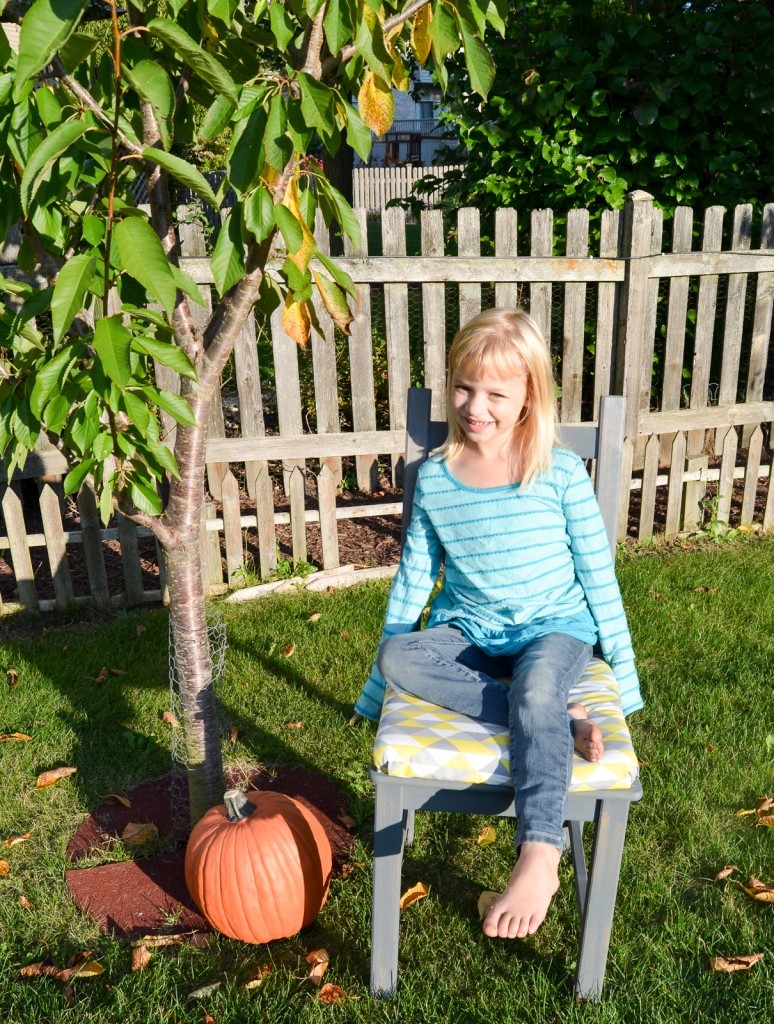 The Fab Furniture Flippin' Contest kicked off this month with two of our hosts, On Fern Avenue and Thirty Eighth Street, sharing how they used General Finishes products to make a geometric inspired piece. Make sure you go check out their amazing work! If you're a blogger and are interested in joining the contest, please email [email protected]!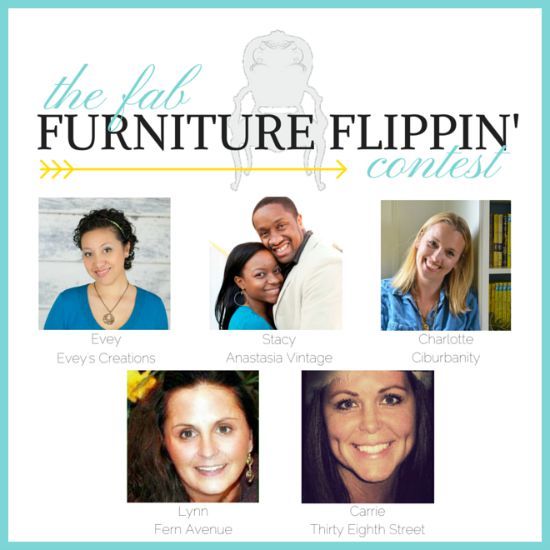 My Easy Geometric Chair Update is perfect for a beginner flipper and a house full of kids!