This post contains sponsored content.
I've been really enjoying letting the girls make some creative choices in their bedrooms. It isn't always easy for me to step back, but it's so fun to see the happy pieces they come up with when I do. We had a small desk sitting around that we decided would get more use in Madeline's room. The purple color didn't go with her room at all, so I let her choose what colors she wanted it painted. The November theme for The Fab Furniture Flippin' Contest was Color Your World with Velvet Finishes, and Madeline's color choices turned turned a plain piece into a Whimsical Painted Kids' Desk. Velvet Finishes is a no sand, no prime, no chalk, no wax furniture formula and is so easy to use, so it was a great choice for a project I didn't want to spend a lot of time on.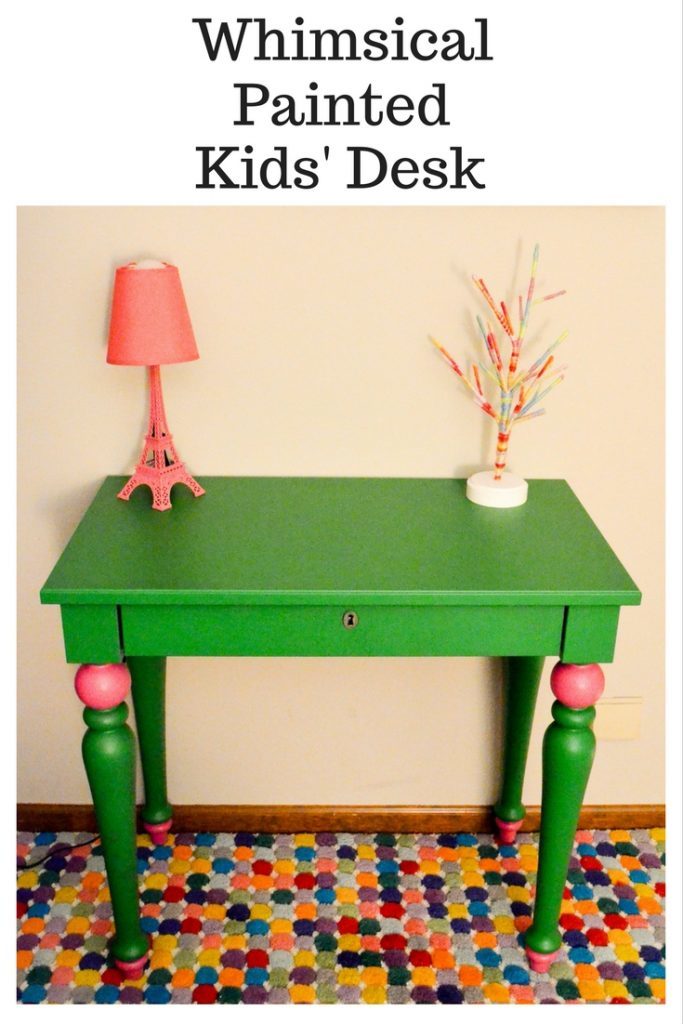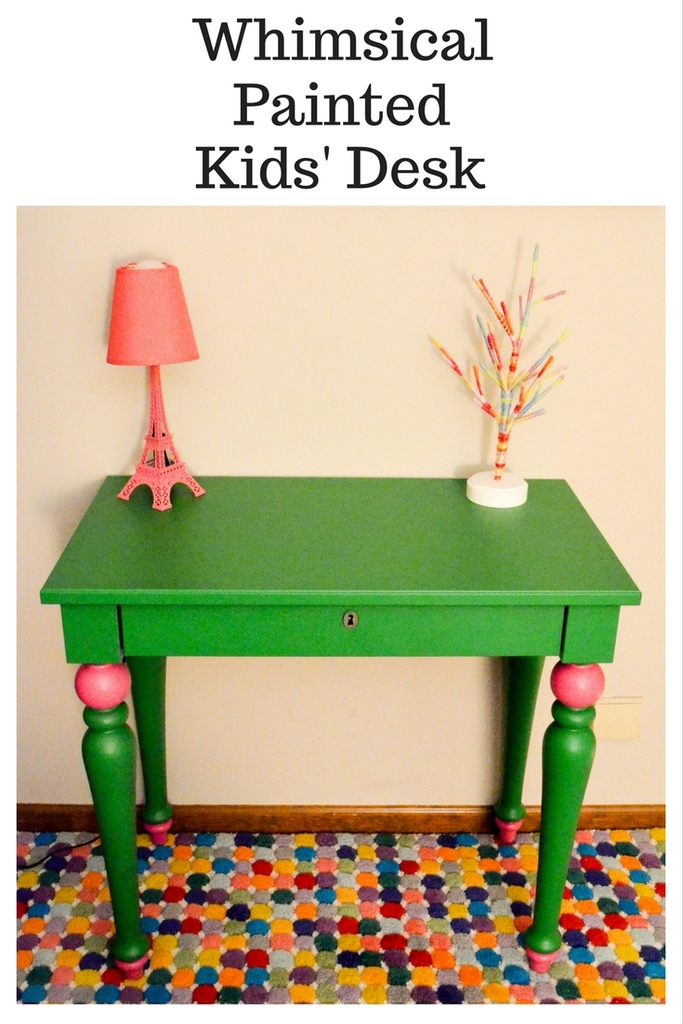 The original desk color was a dusky purple. There wasn't really anything wrong with it, but it didn't go with anything in our house. It was screaming to be painted once we decided where it would be living. It's been one of those pieces of furniture that moves from spot to spot.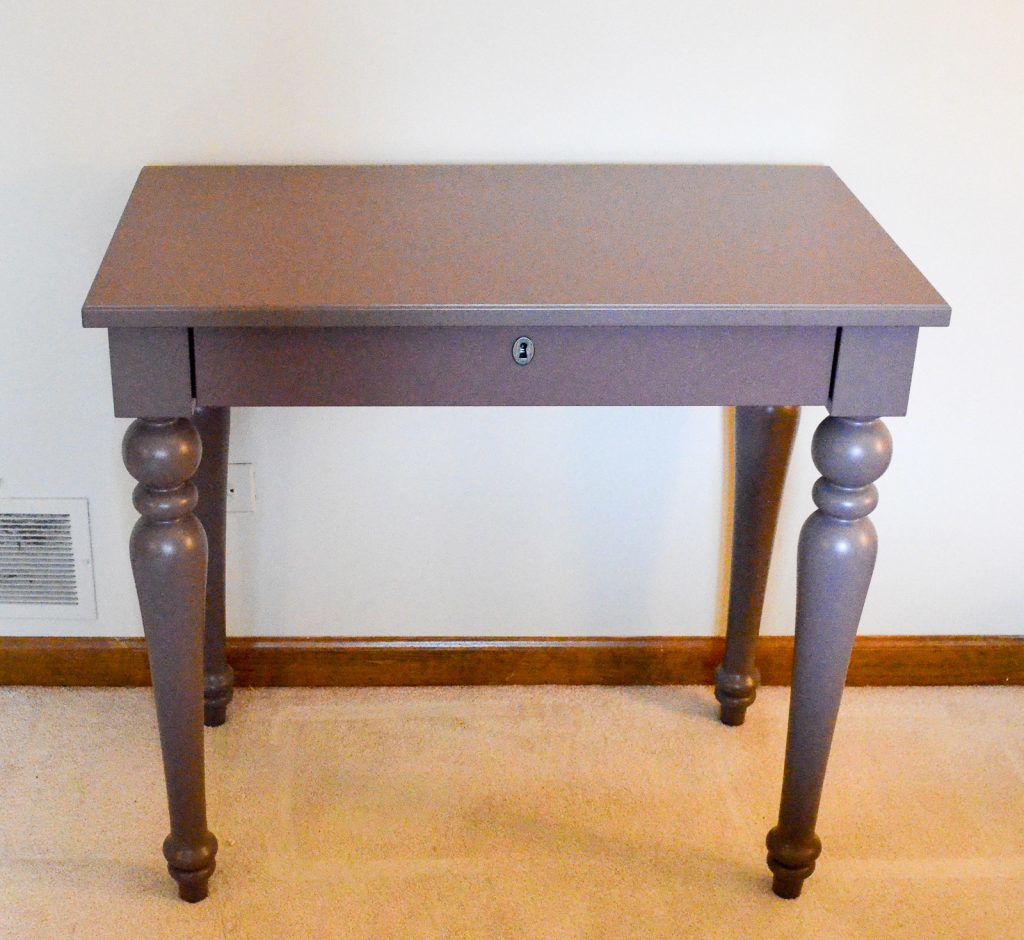 Madeline chose paint in Enchanting and Glamorous.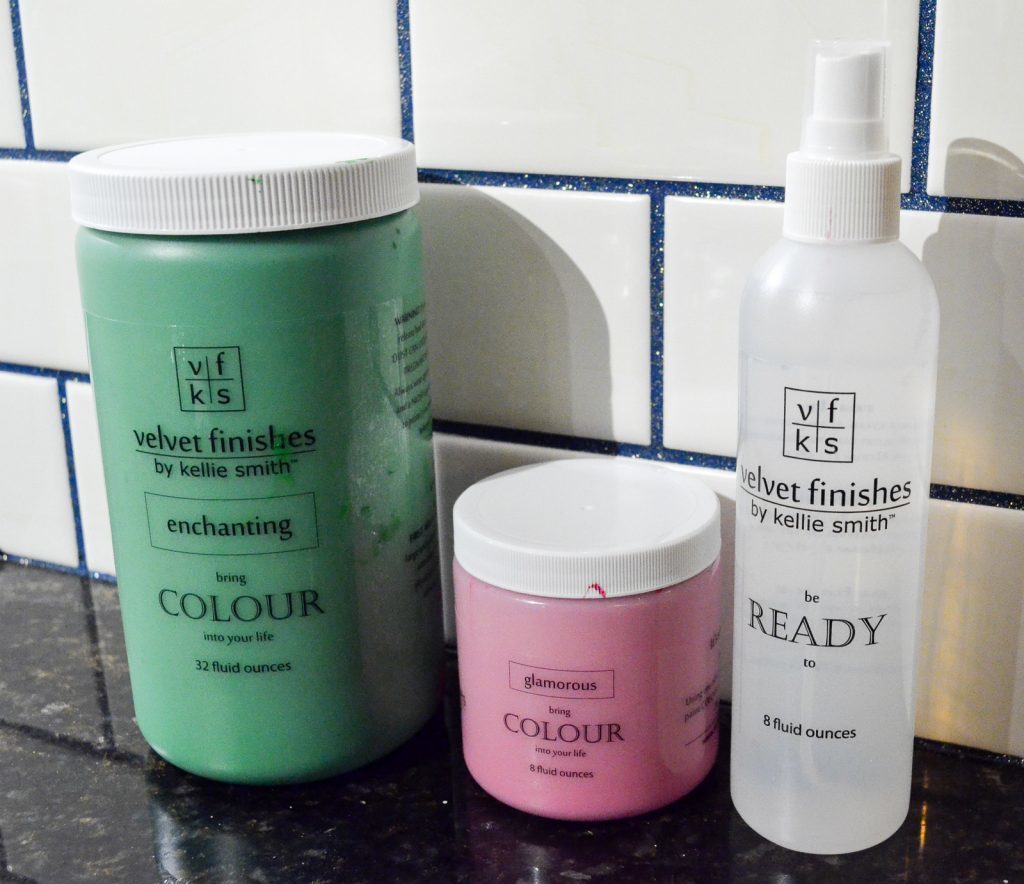 I cleaned the desk with Ready. It was super easy–spray, wait a minute, and wipe.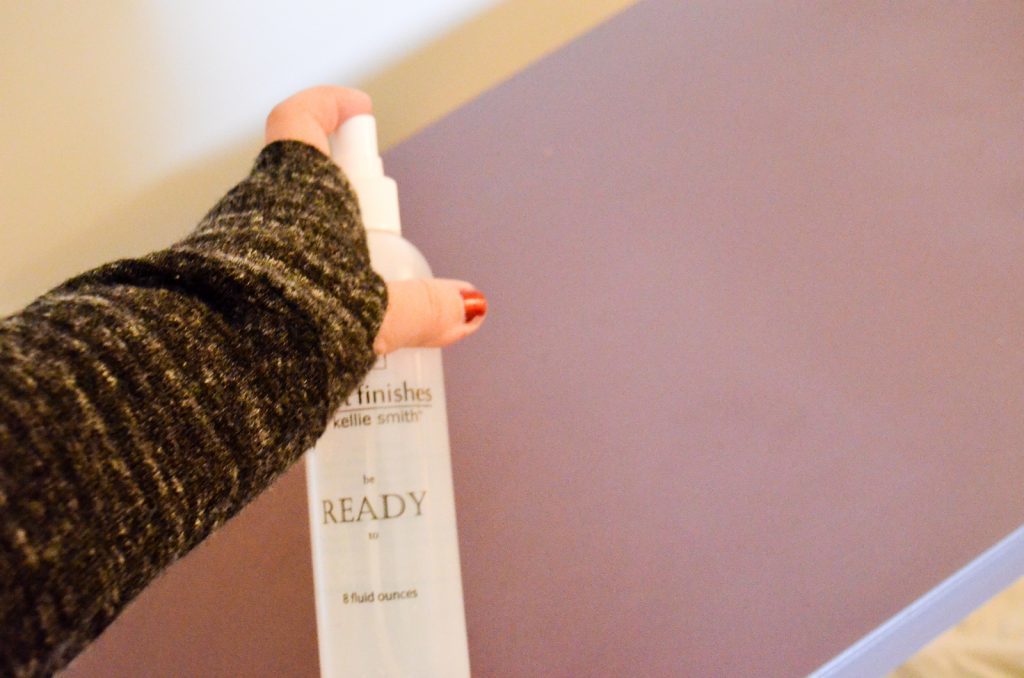 I started with Enchanting. I found that it dried fairly quickly. I got the coverage I wanted with two coats. This paint really was as easy to use as it claimed!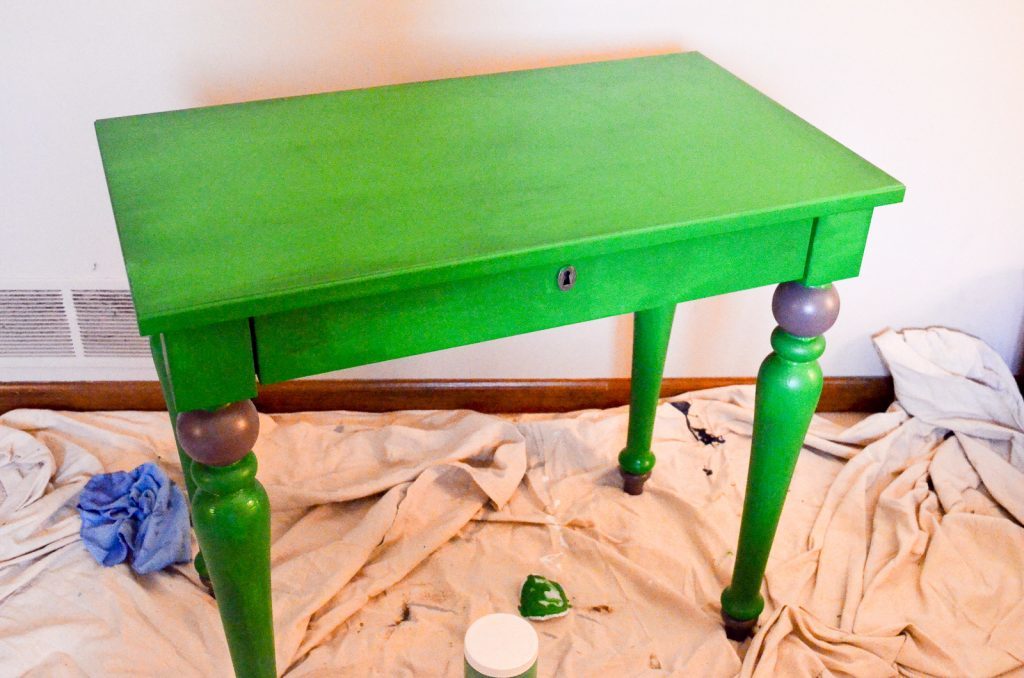 I accented the desk with Glamorous. The two colors really pop together.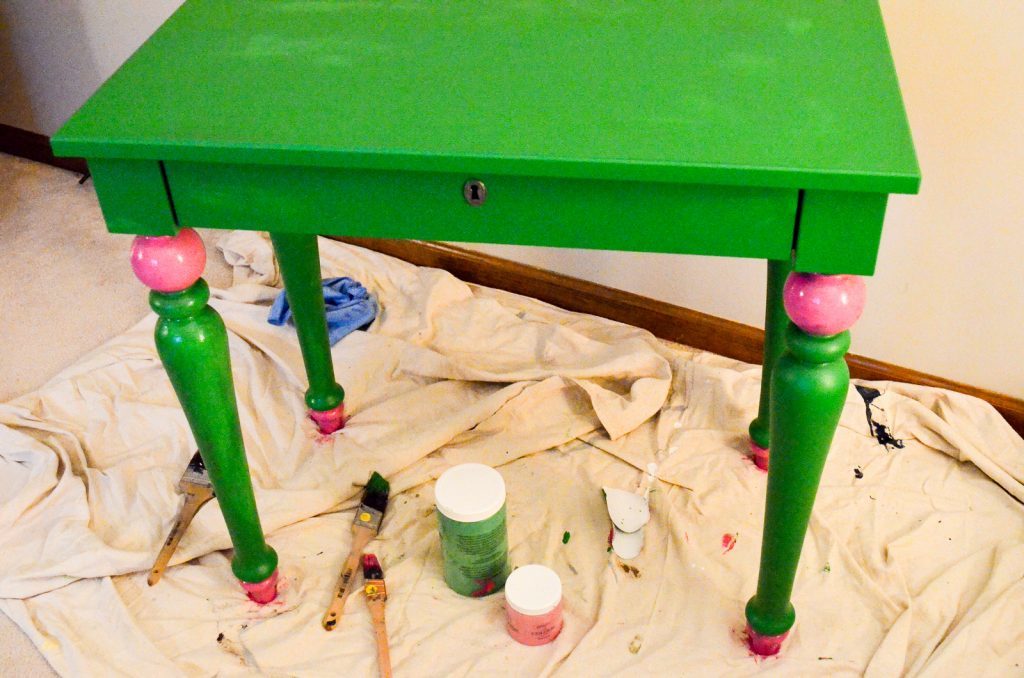 I love how cute this desk is now! It's such a fun piece for Madeline's room and it was so easy to paint. I still can't get over how easy it was to use Velvet Finishes and such a little bit of paint went a very far way. Madeline's new Whimsical Painted Kids' Desk might just be making its way over to my room next!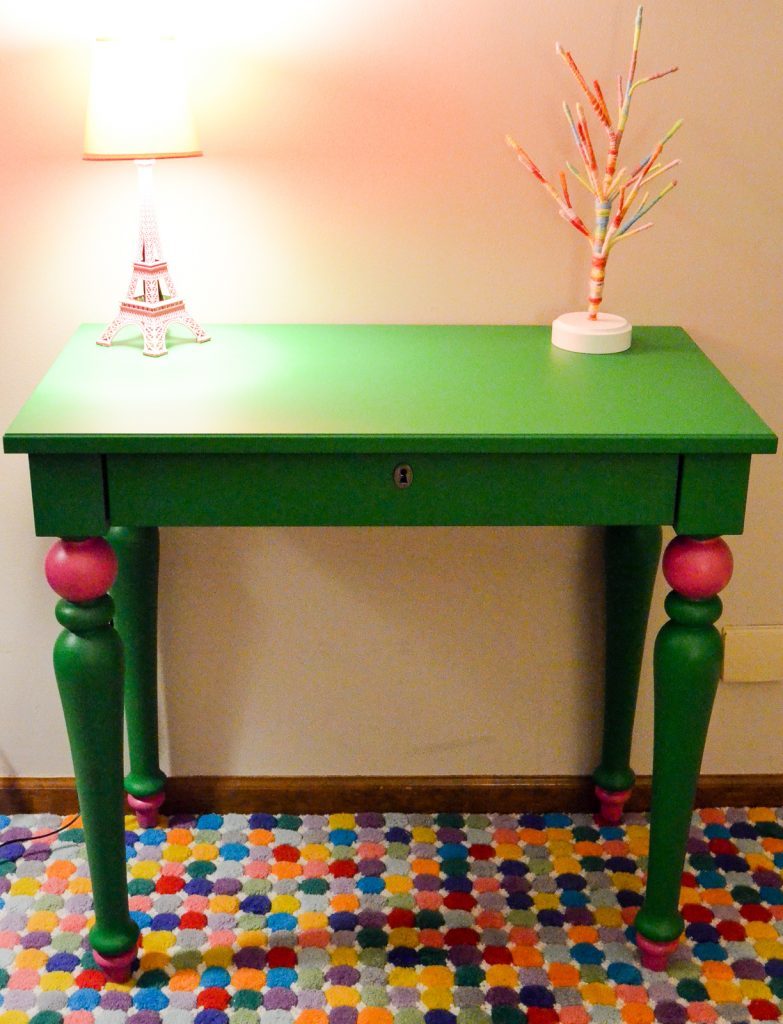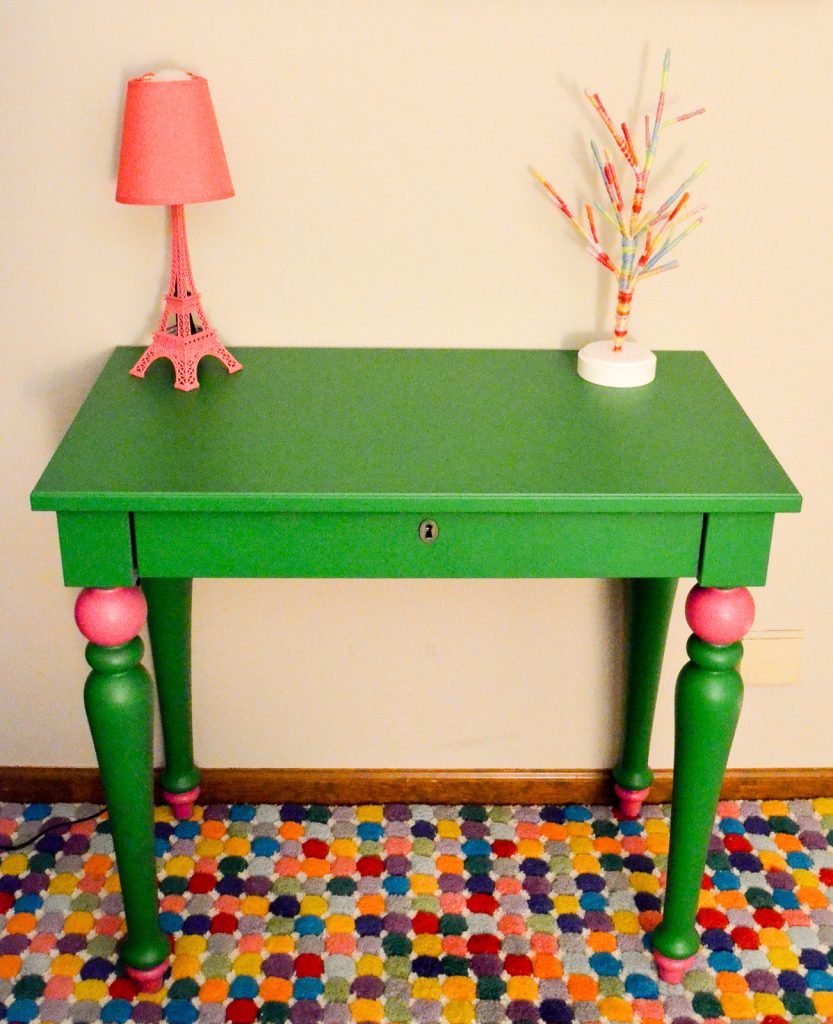 Please check out our featured hosts, Fern Avenue and Sweet Tea Refinishing. If you are a blogger and interested in participating in future contests, please contact [email protected].