This post contains sponsored content and affiliate links. All opinions are my own.
We've been slowly transforming our bedroom into a relaxing space. It's been a project-by-projectkind of thing, but we know what we want out of it, so we're happy to take our time to get it right. You saw how we created a gallery wall with the intention of being able to expand and change it. Our gallery wall features Minted artwork, and while I was searching for the right pieces, I discovered that they offer fabric, as well. After I did that post, I pulled up an old IKEA coffee table from the basement. It was totally basic and I used it mostly as a messy crafting surface. It didn't go with what we wanted for the room at all. So, when I saw that the sponsor for the November edition of The Fab Furniture Flippin' Contest was Minted, they'd be providing fabric, and the theme was "Take a Seat," I knew that I was going to create a Tufted Ottoman IKEA Hack.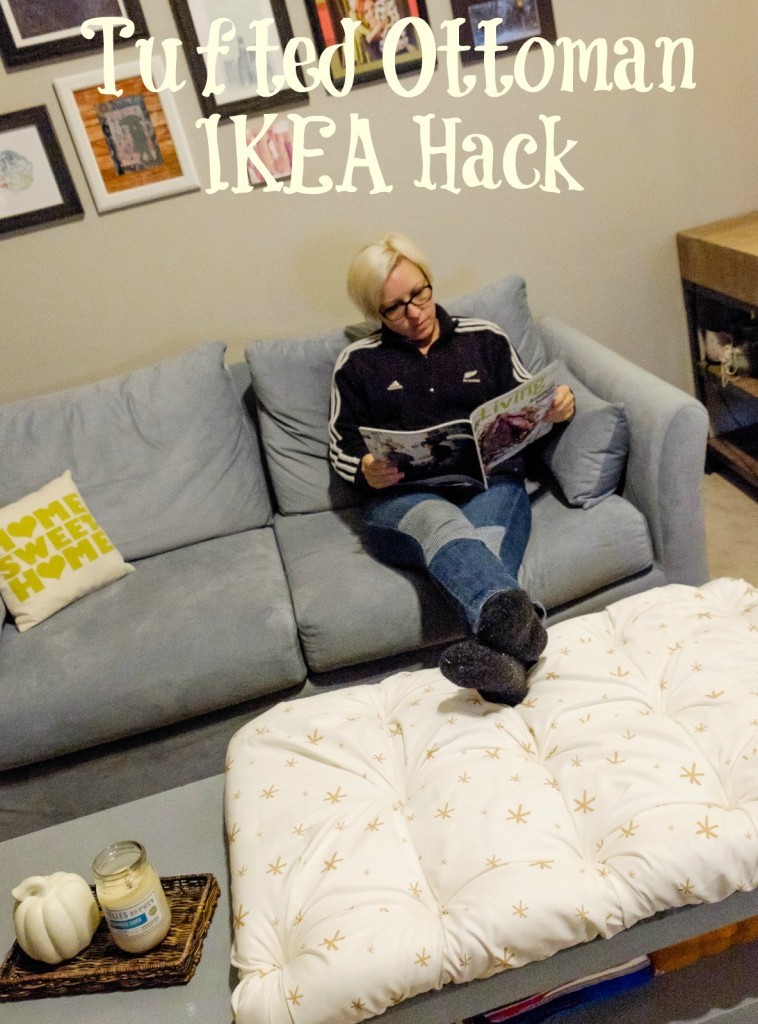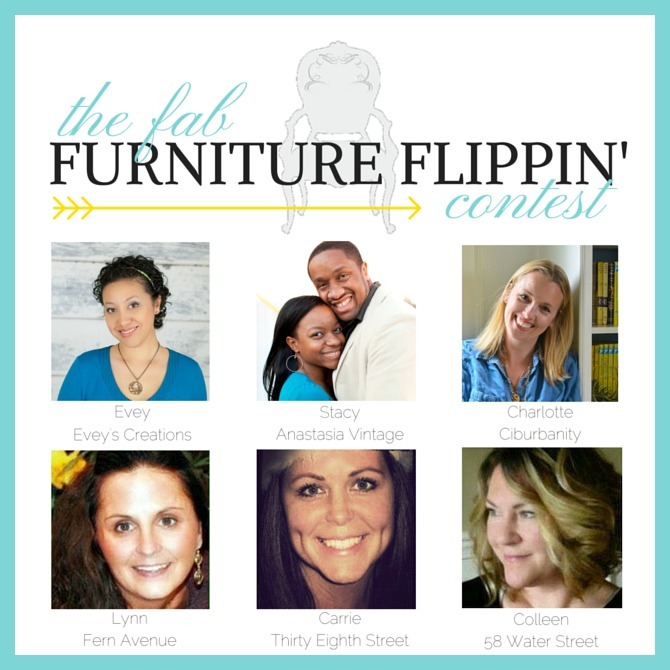 I love Minted because they offer unique designs from independent artists. You won't find their offerings anywhere else! To see what our fab hosts created with their Minted fabric, please check out 58 Water Street's Updated Upholstered Vintage Chair and Anastasia Vintage's Modern Art Deco Chair.
Here's what the table looked like before I got started.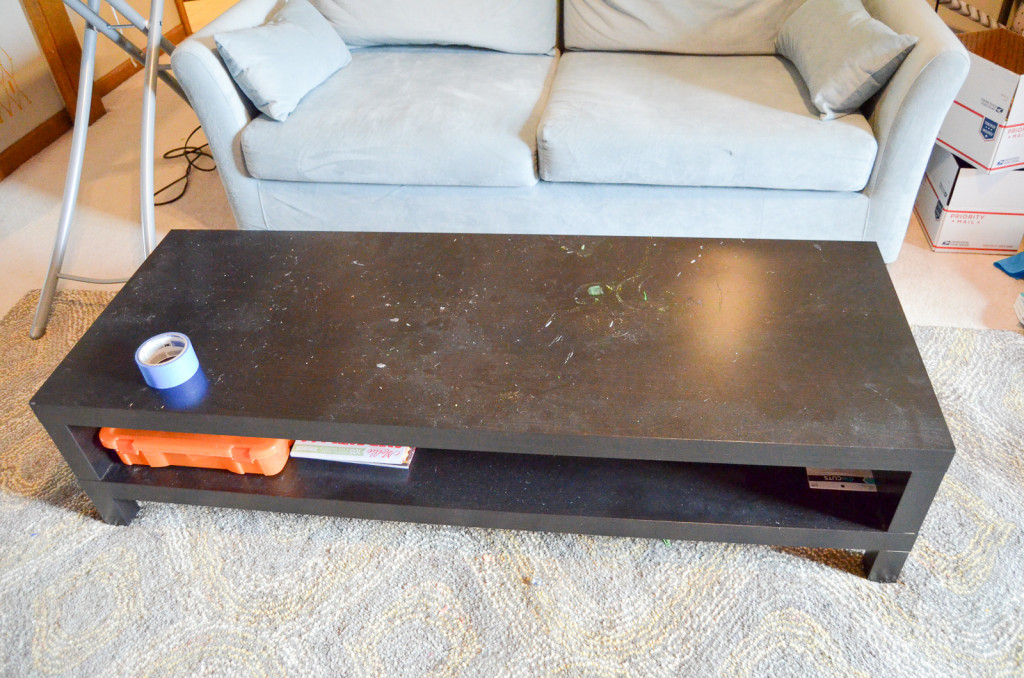 The first step was to paint it. Grey is my safe color, so I grabbed some Maxx Gloss and got to work. I put two coats on.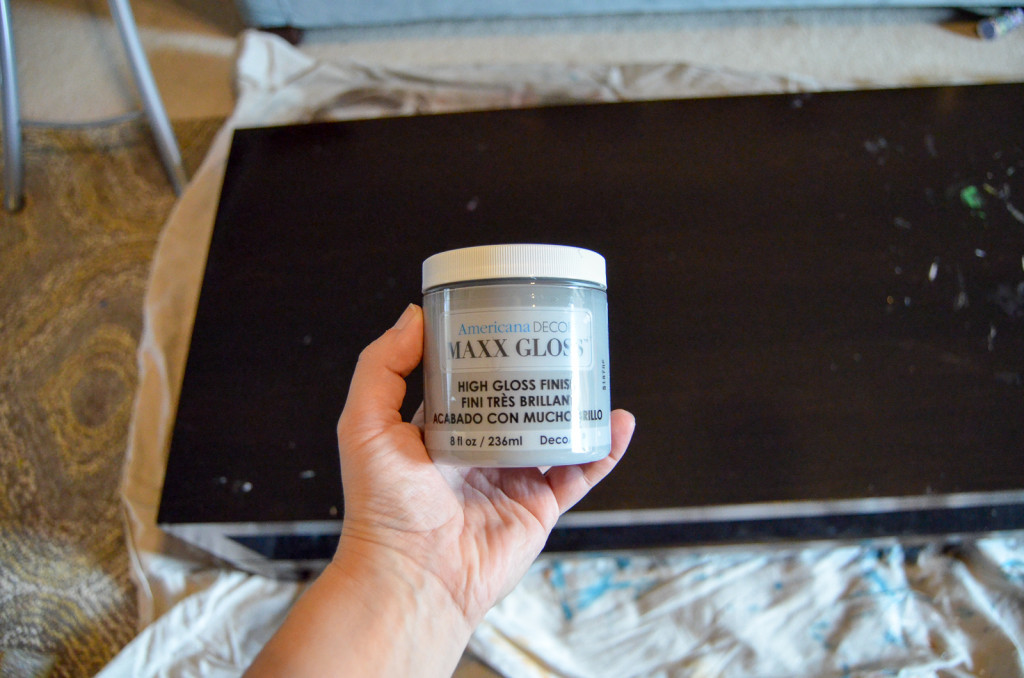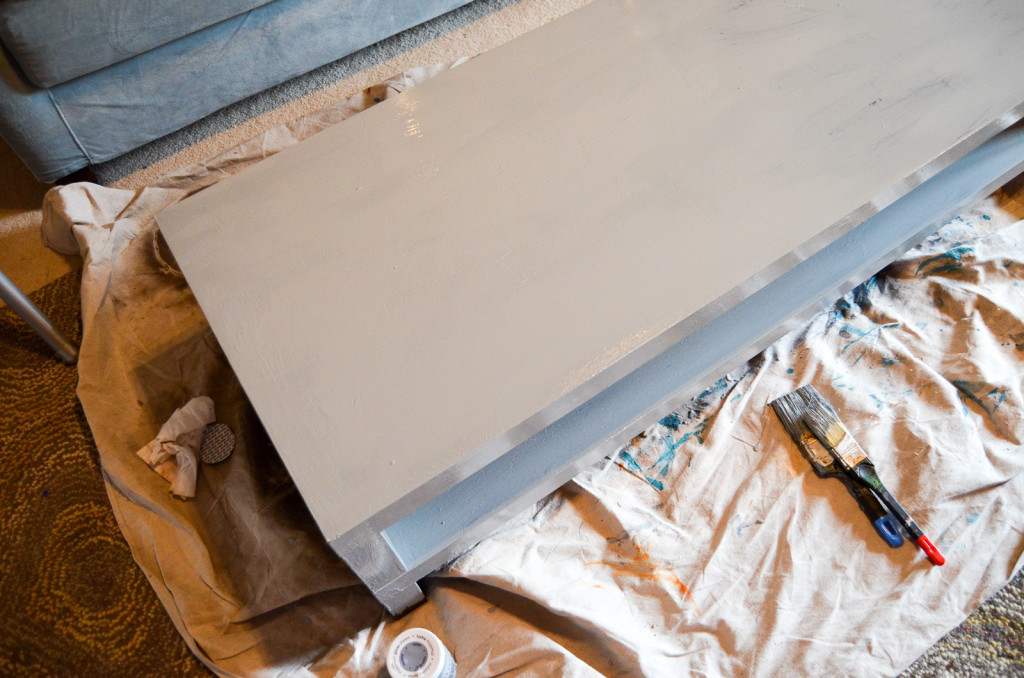 I used some project foam from Fairfield. I decided at this point that I wasn't going to tuft the entire surface. I wanted to keep a little bit so that I could still use it for crafting or putting down a cup of tea. So, I used one sheet of foam instead of two.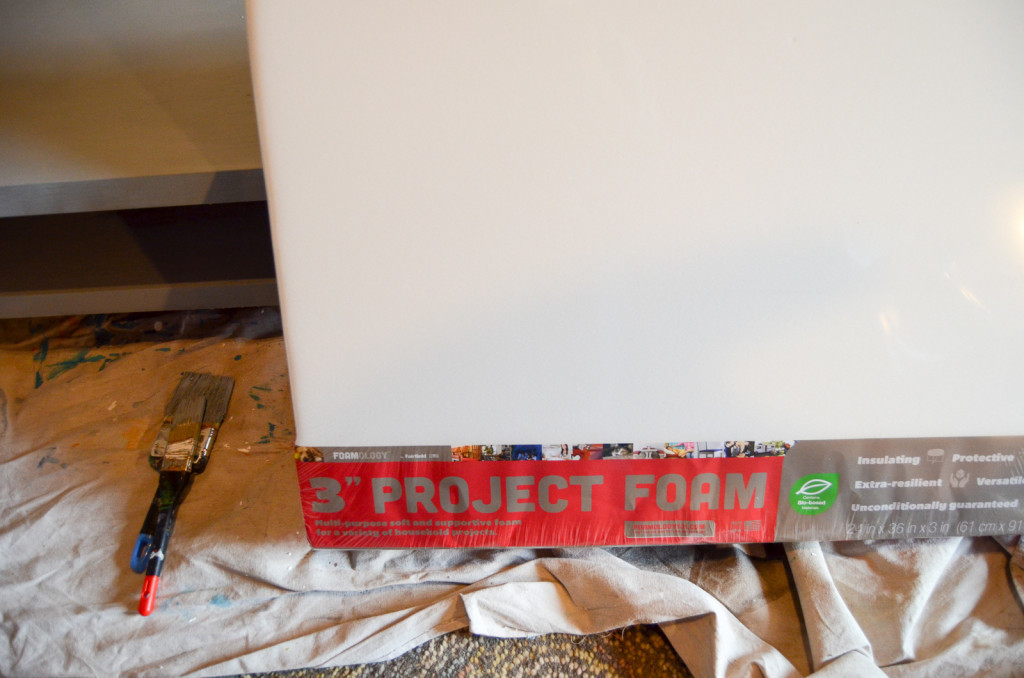 I grabbed some adhesive and stuck it on.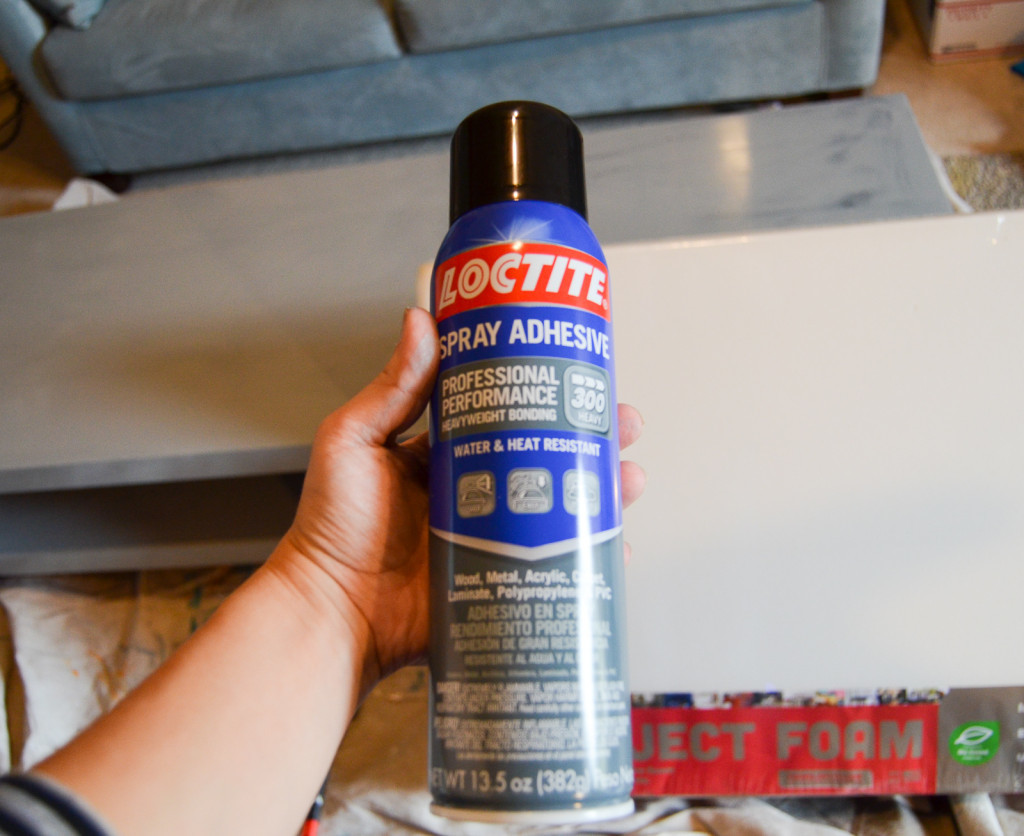 When the foam was on the table, I measured out where I was going to screw everything down to create the tufts. I measured two inches from the sides and then eight inches from point to point. I marked everything with a Sharpie and then used scissors to poke holes.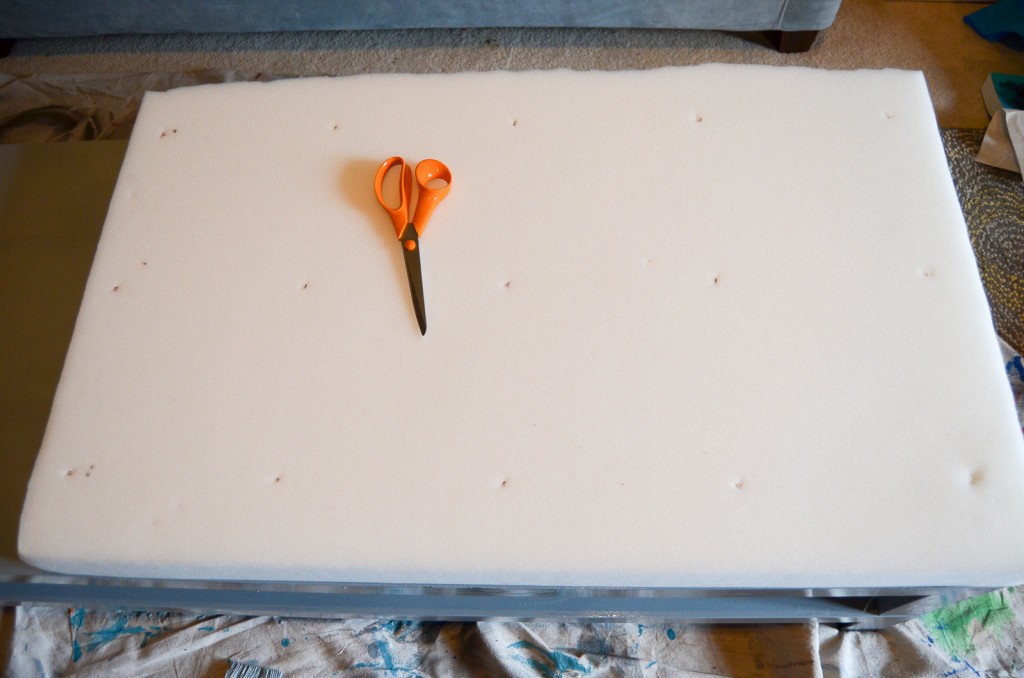 I then covered the foam in batting and cut small holes on top of the holes in the foam.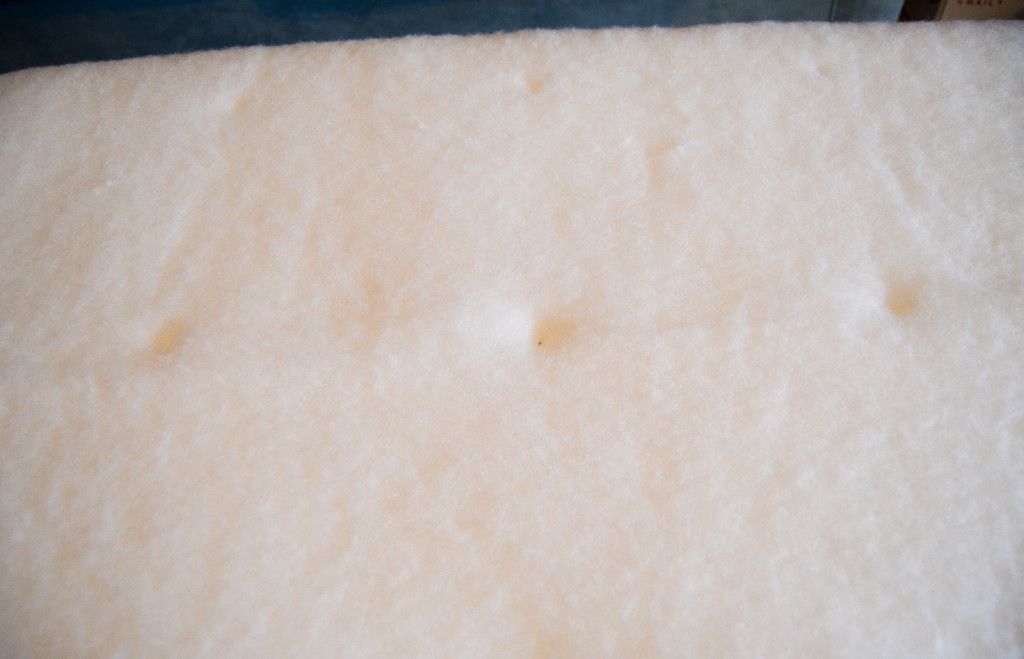 I was both really excited and really dreading the moment it was time to work with my chosen fabric. I fell in love with the Simple Starburst Fabric and it was just the look I wanted. This was the first time I had attempted a project anything like this, though, and I *really* didn't want to screw up my precious fabric! I got brave, though, and cut the fabric and got to work. When I had laid the piece on top, I poked it into the holes I had created and screwed it down. I just screwed it through the fabric, down the hole in the batting and foam, and straight into the table.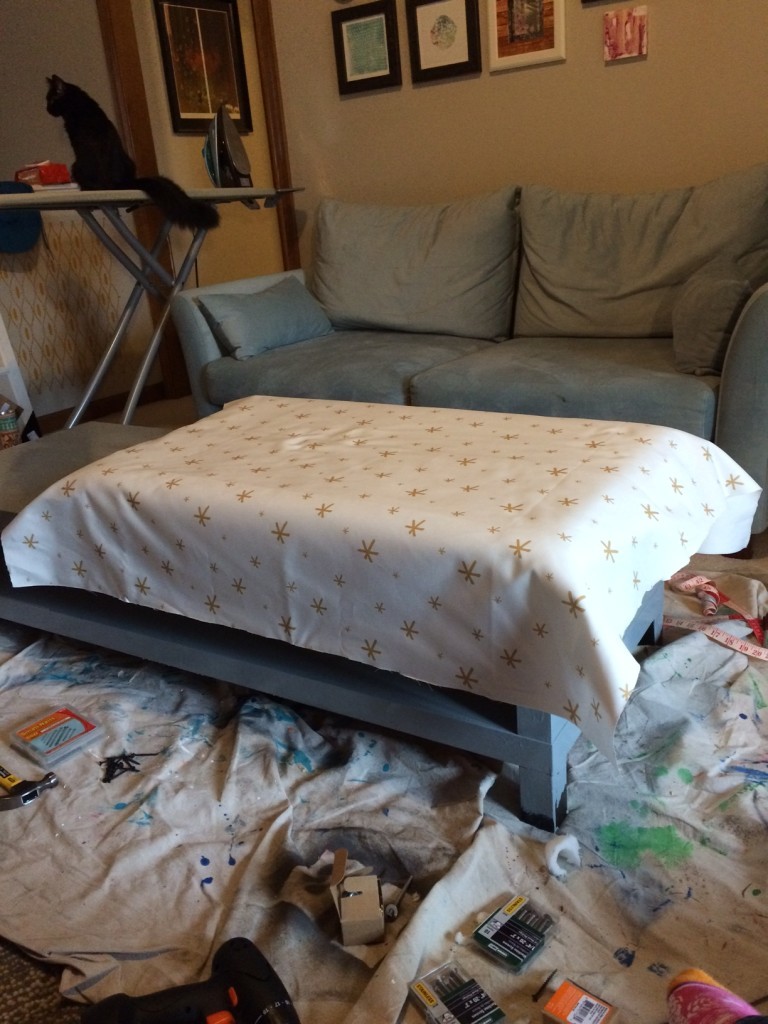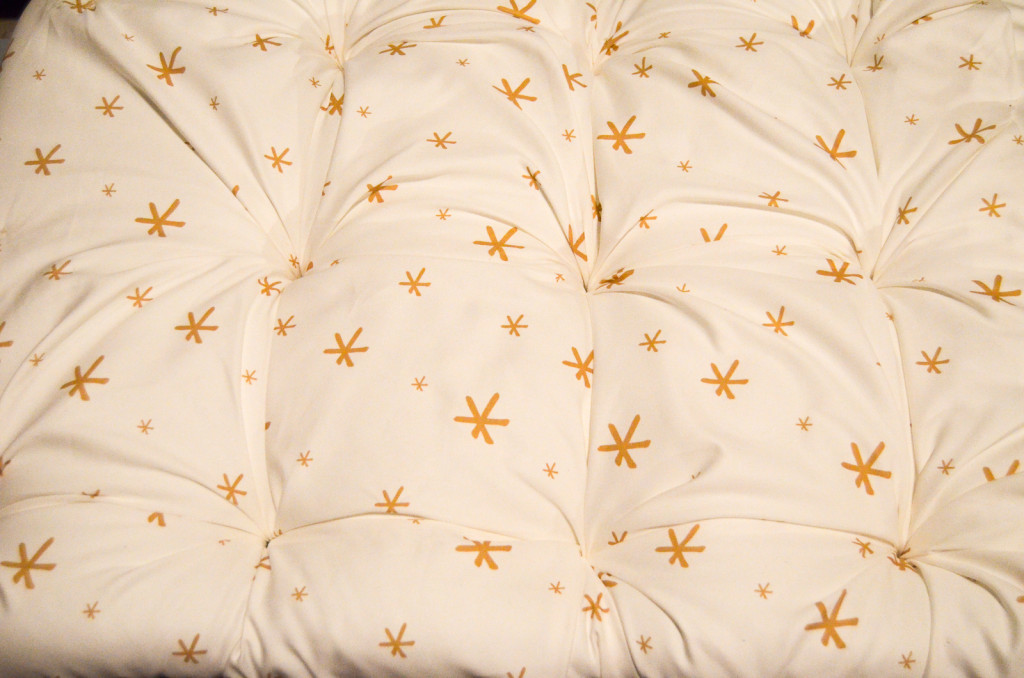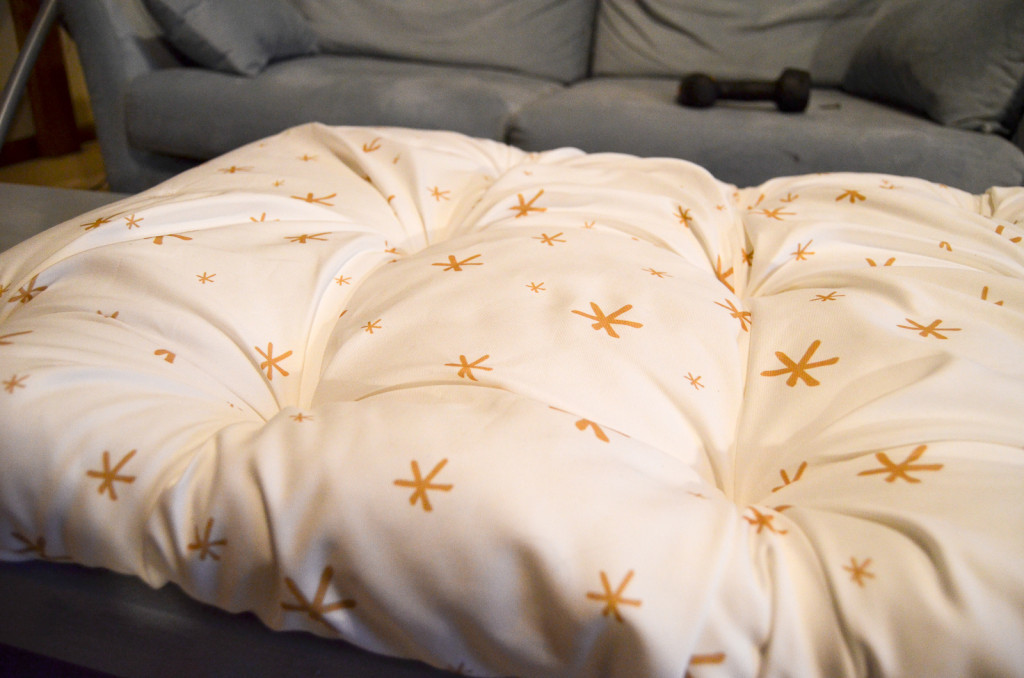 I tucked the sides under and secured them.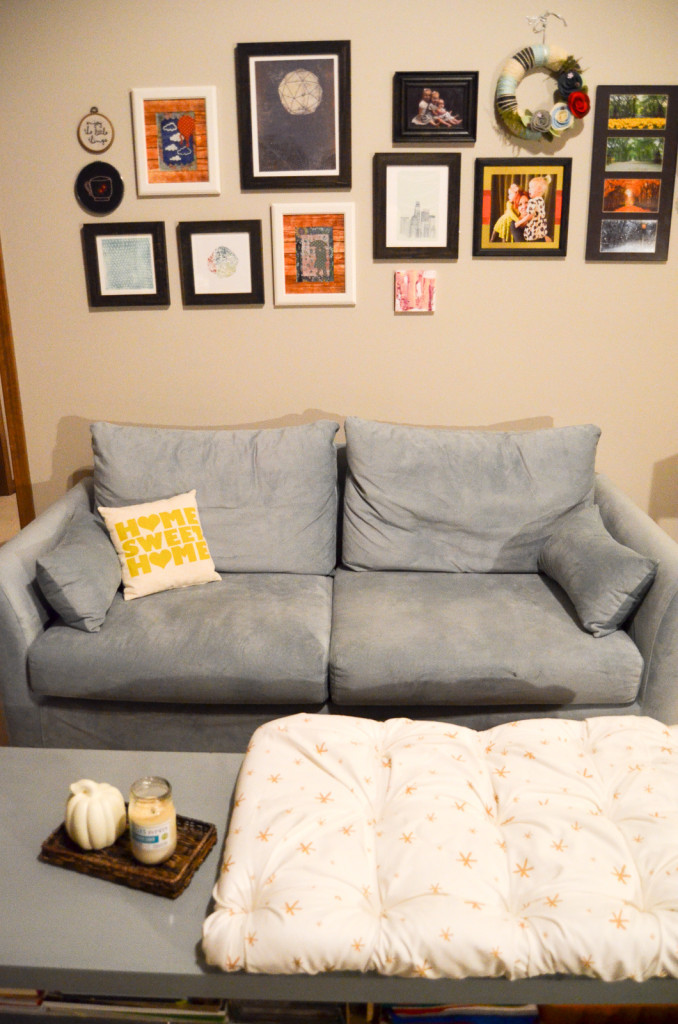 It's not perfect and I won't pretend it is, but I love it. It gives us a comfy place to stretch out in the evenings after the girls are in bed. The fabric couldn't be more perfect. And I'm glad that I decided not to do the entire table. I really enjoy having a bit of a solid surface. I'm very pleased with how my Tufted Ottoman IKEA Hack turned out!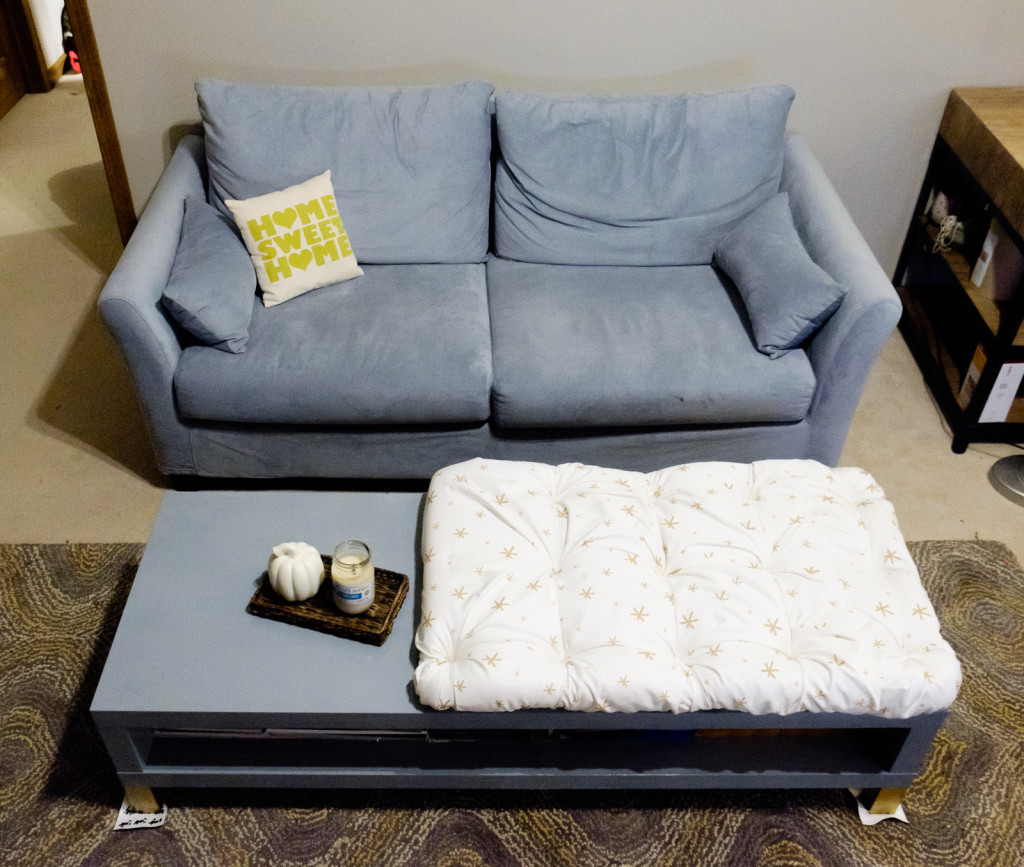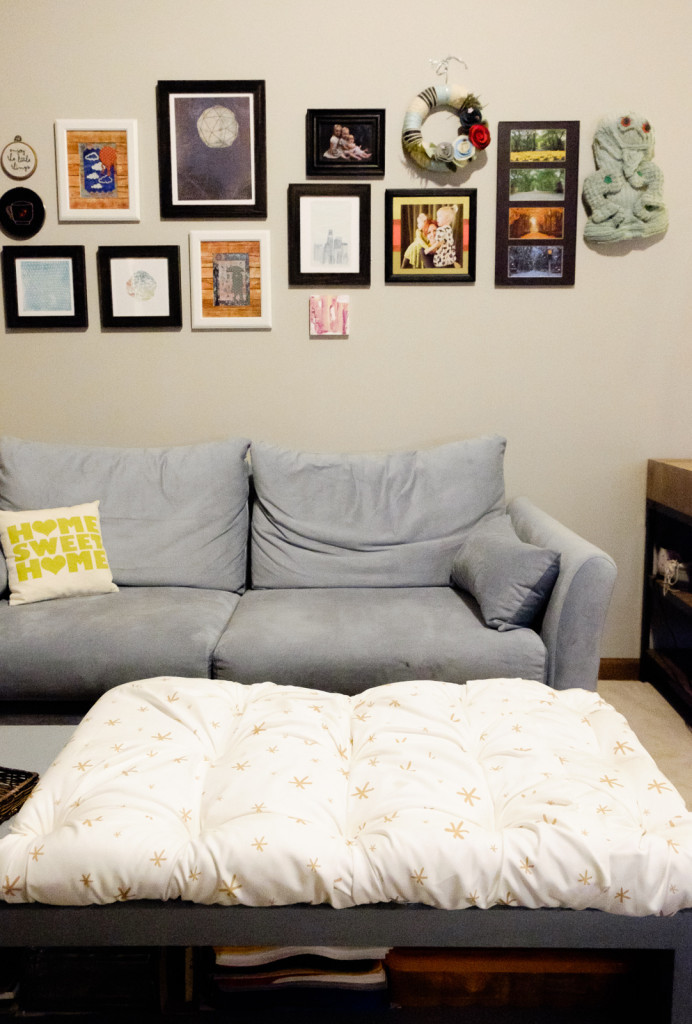 If you are interested in participating in future contests, please email [email protected].