This post contains sponsored content.
We've been slowly getting the house the way we want it. For our main guest room, I've had a vision of creating an "English Cottage" look. I don't know why I call it that, but the room will have a lot of blues and greens, floral curtains, and will hopefully be a cozy place to stay. I've wanted to paint a particular dresser for a while, but couldn't quite decide what to do with it. The theme for May's Fab Furniture Flippin' Contest is Bling Bling and when I saw the colors that Country Chic Paint had to offer, I finally knew what I was going to do with my dresser. I was imagining a distressed look with the green and blue I love and a splash of that fun metallic that I throw into most of my projects. My Country Chic Painted Dresser makes me incredibly happy!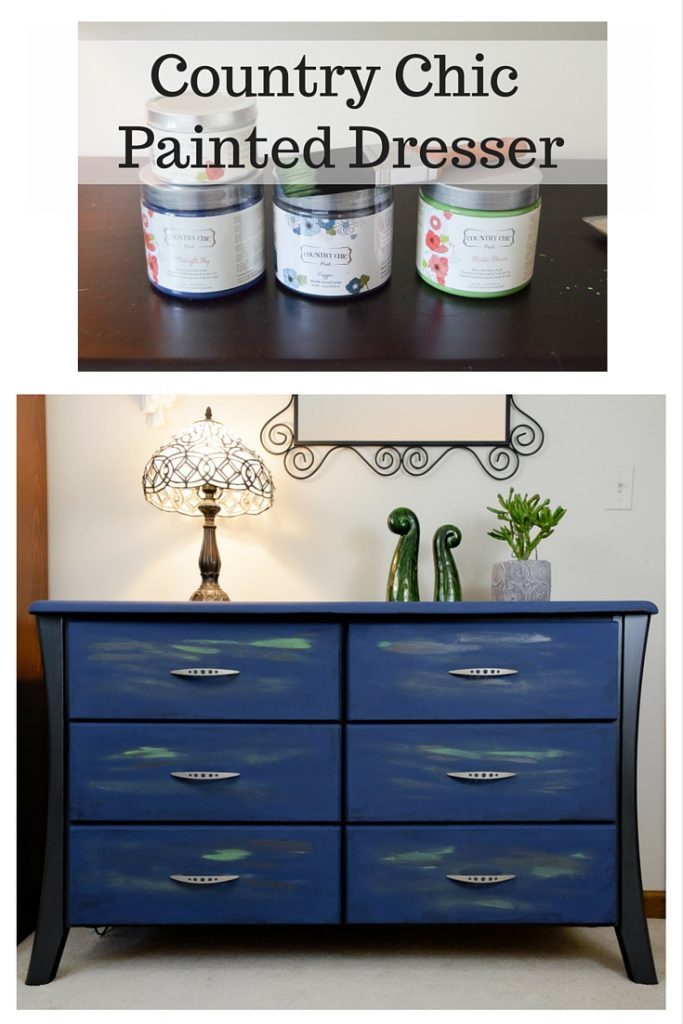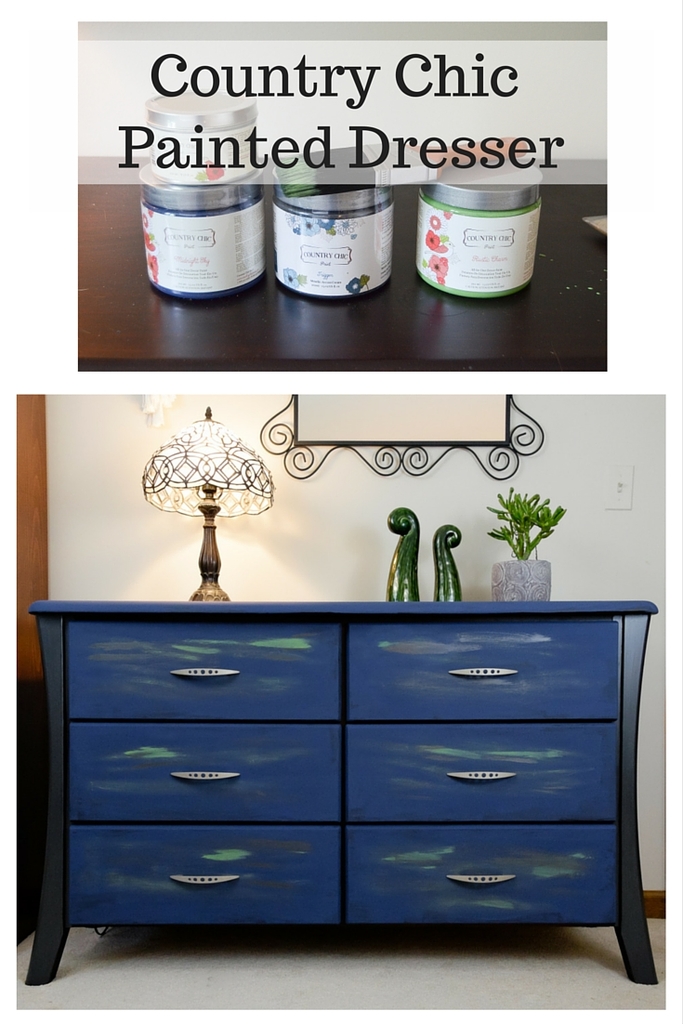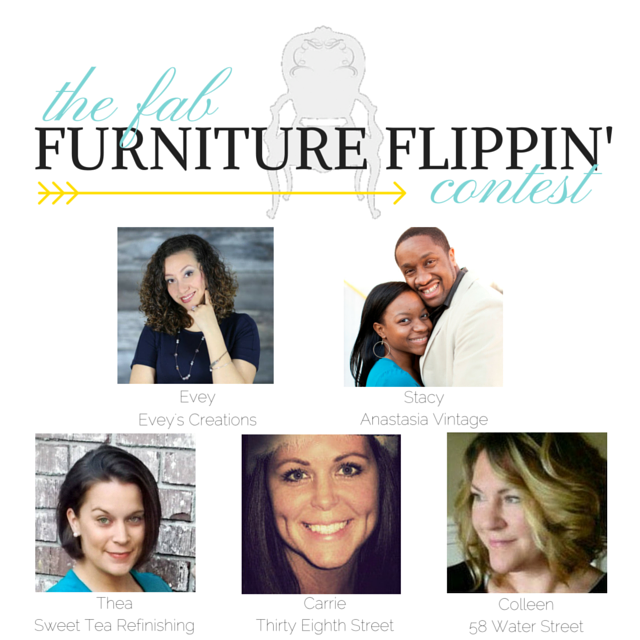 This dresser was part of the first bedroom set we ever bought. I still love the curves, but it's gotten scratched and dinged up over the years. I was so excited to finally have an easy excuse to paint it.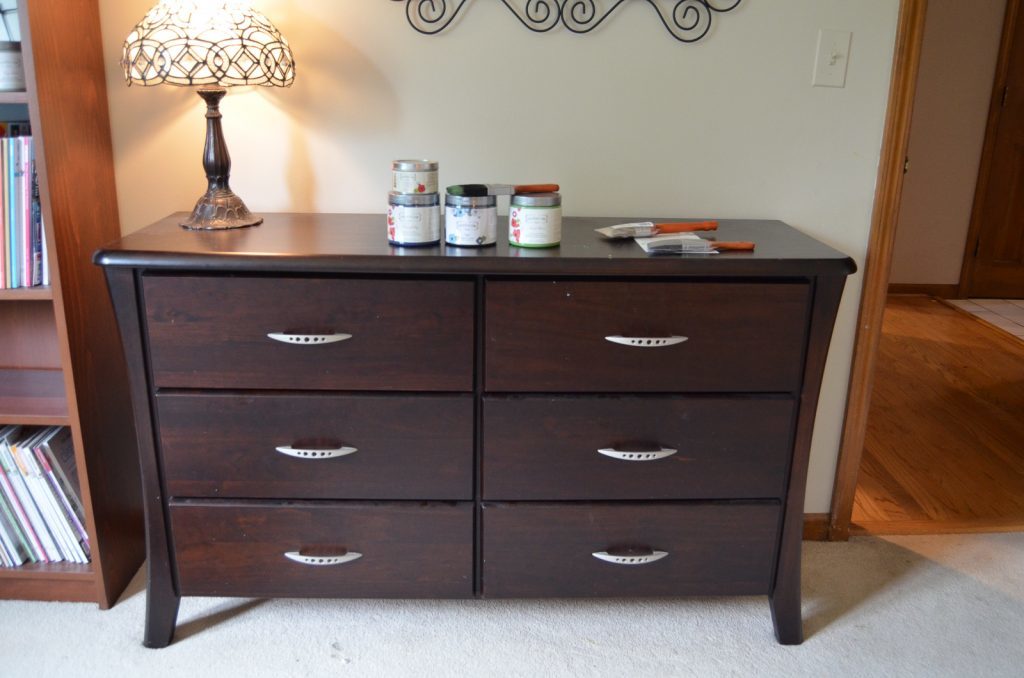 I used: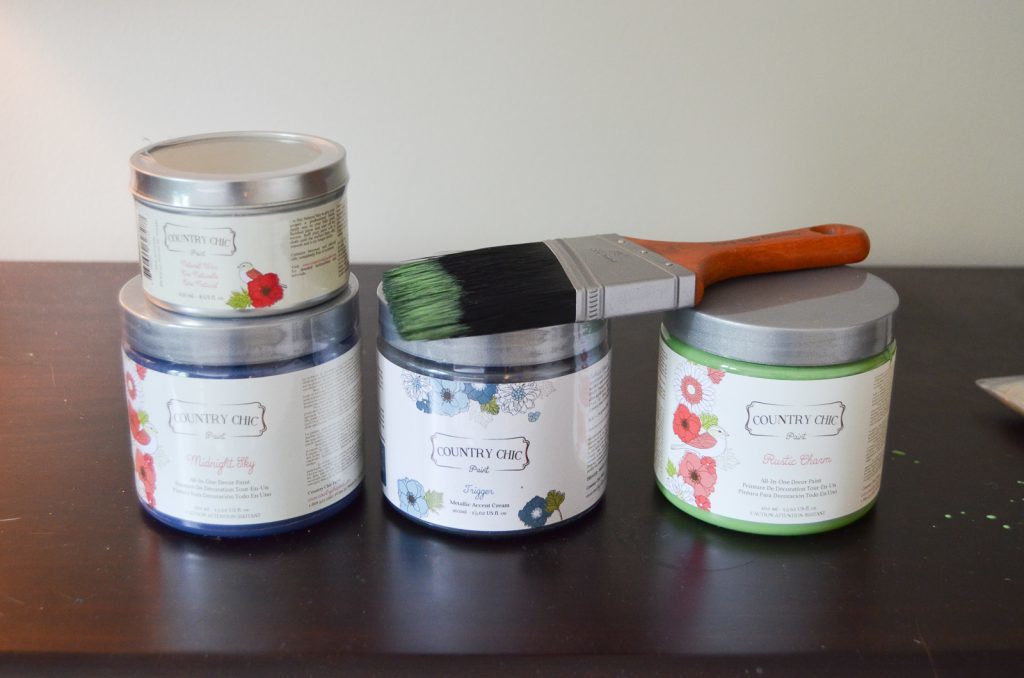 I cleaned the dresser and splashed on a couple of coats of the green. I didn't do it everywhere, but in hindsight, I should have because when I went to distress it, I couldn't remember where all the green was! I instantly fell in love with this paint. I love how little prep work I needed to do and how smoothly it went on.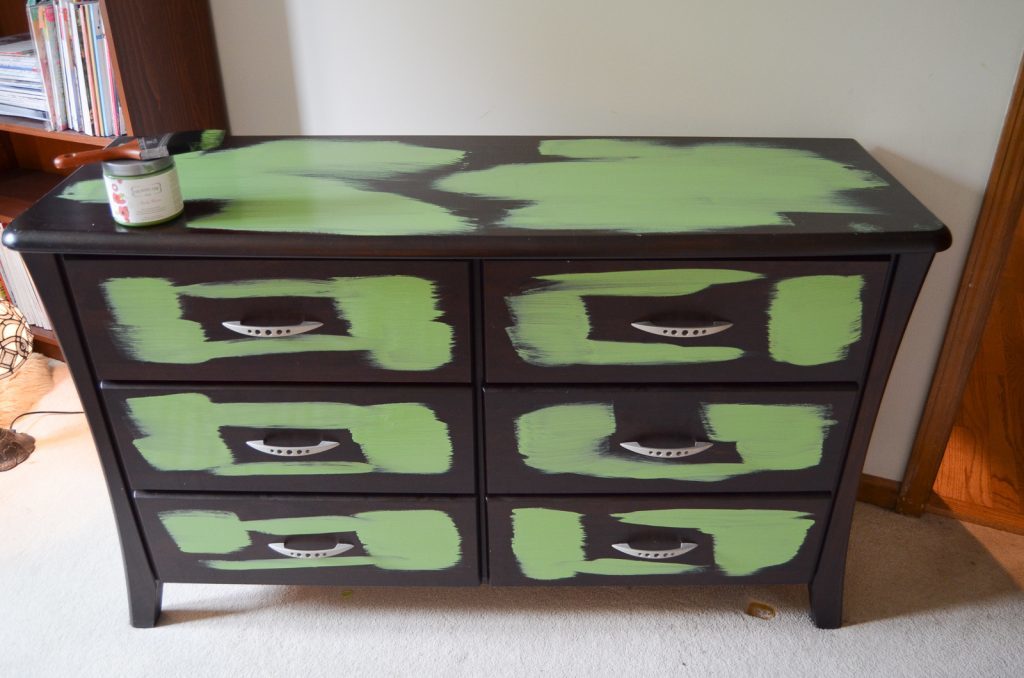 When the green was dry, I painted the entire dresser in the blue. When that was dry, I used a wet sponge and cloth to gently distress it. I scrubbed the blue paint off down to the green, wiping it frequently. Super easy!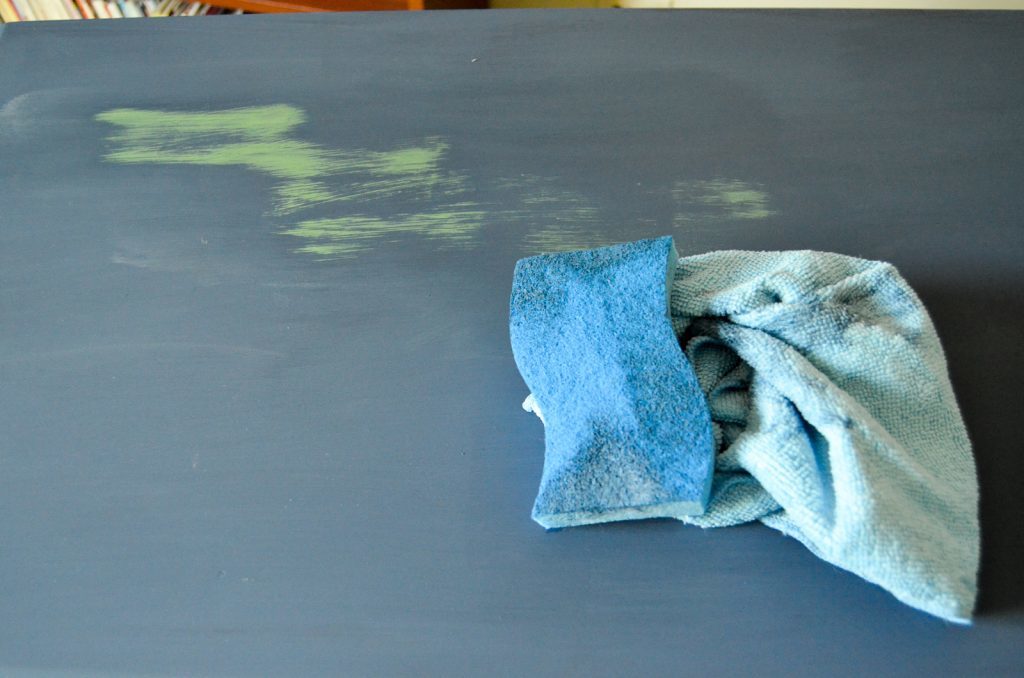 To finish the dresser off, I painted the legs in the metallic cream and added bits of the metallic to the distressed areas. The green and metallic both make the dresser pop. I covered the entire thing in wax and couldn't be happier with how easy this project was!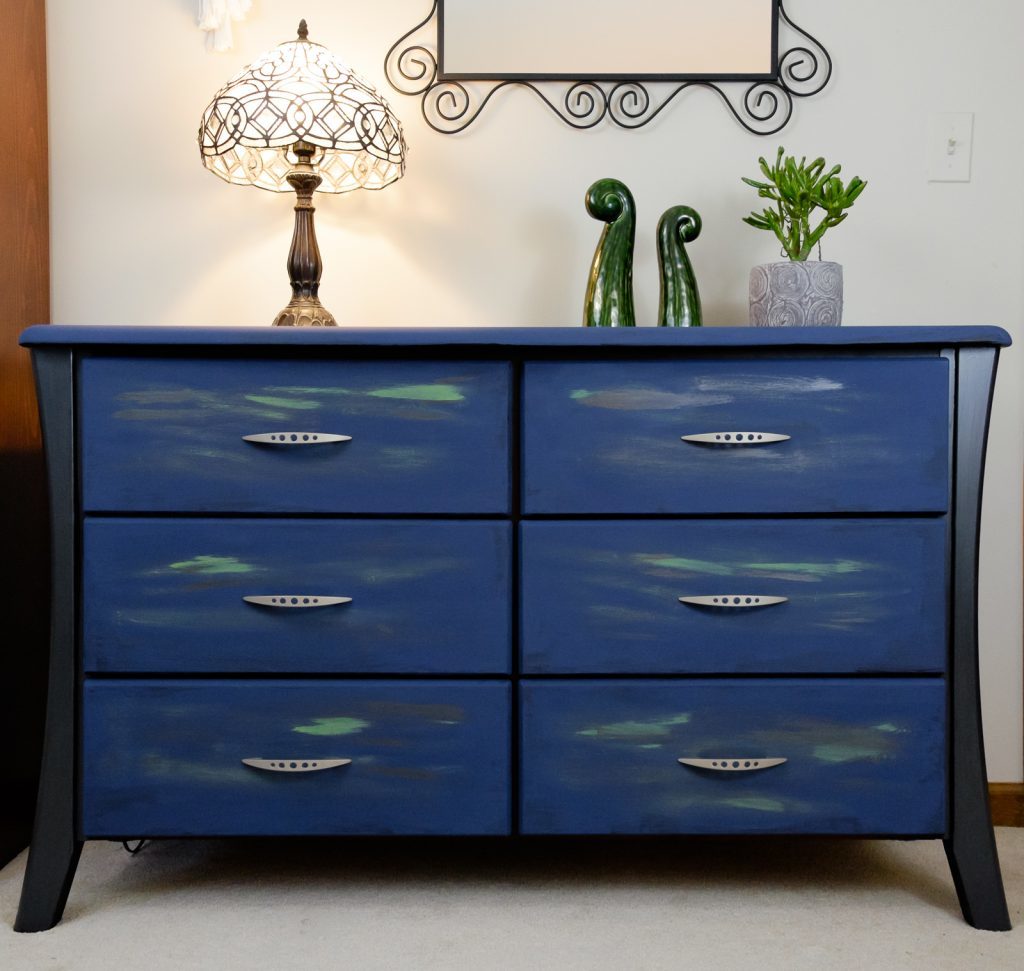 If you are interested in participating in future contests, please email info@fabfurnitureflippincontest to find out what to do! Make sure you check out what our hosts painted, too!
I'm so pleased with how my Country Chic Painted Dresser turned out. I might go back in to distress a bit more, though. It was so hard to stop! I can't wait to paint more pieces with Country Chic!