There are few things in this world that make me happier than cherries. If you follow me anywhere, you know that I'm pretty obsessed with them. I was given the chance to create a recipe with jarred cherries and jumped at it. It was a little bit difficult to move past the "open jar, put cherry in mouth" direction, but I managed! I'm really happy with how my Cherry Pistachio Biscotti turned out, and I'm also sharing a fun DIY for a cherry-inspired mason jar for gift giving.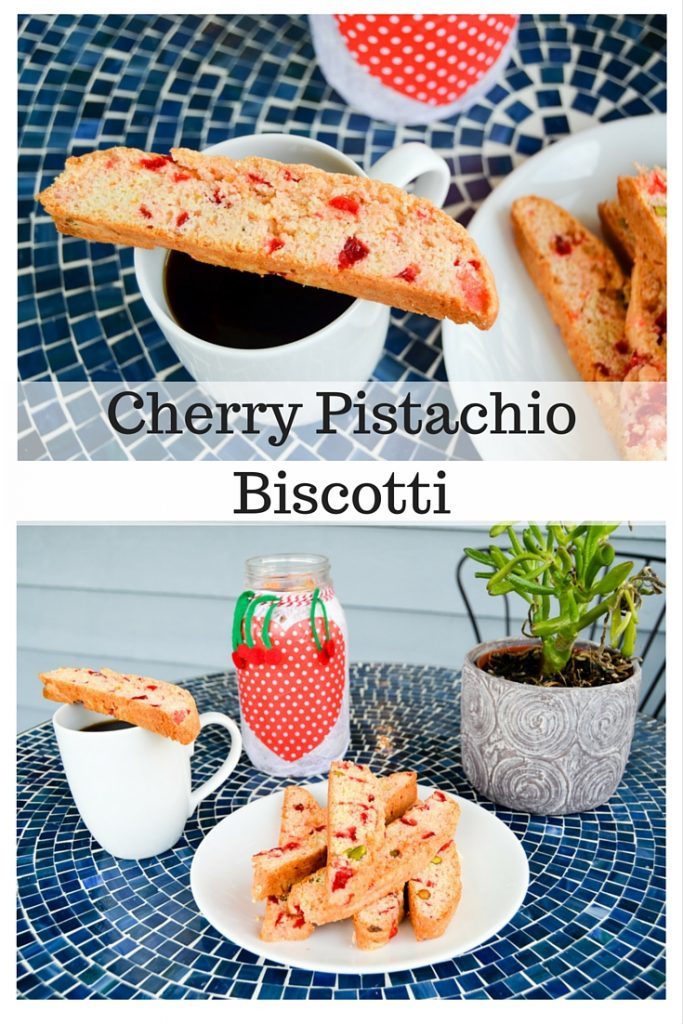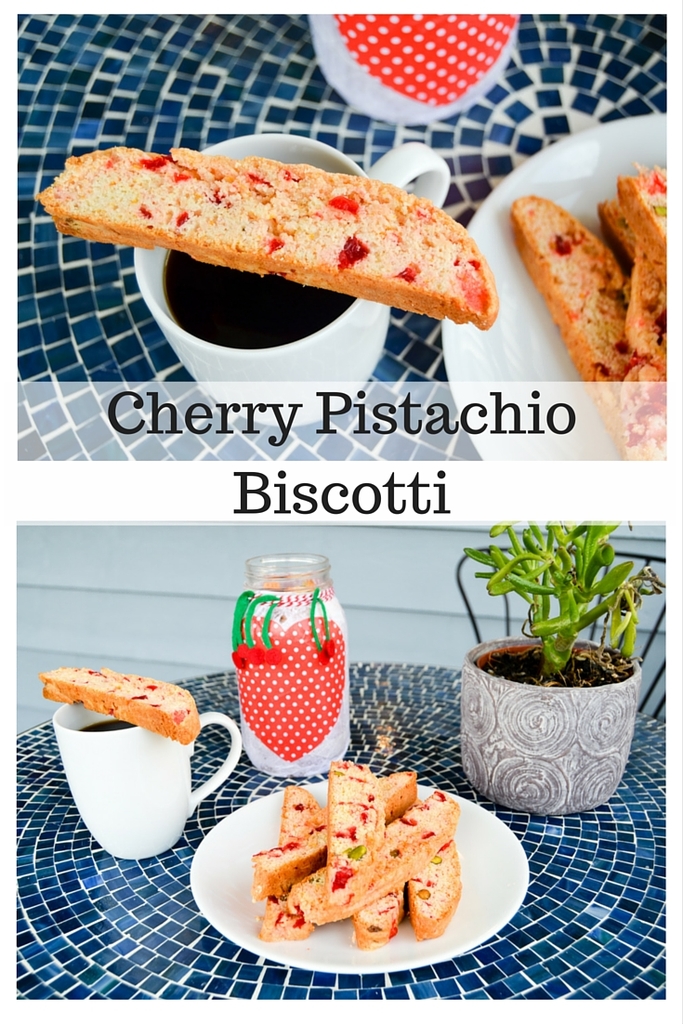 Ingredients:
3 cups flour
3 eggs
7 oz sugar
1/2 cup vegetable oil
1 tbs baking powder
1 tbs almond extract
grated zest of two large oranges
1/2 cup shelled pistachios
1 jar Cherryman cherries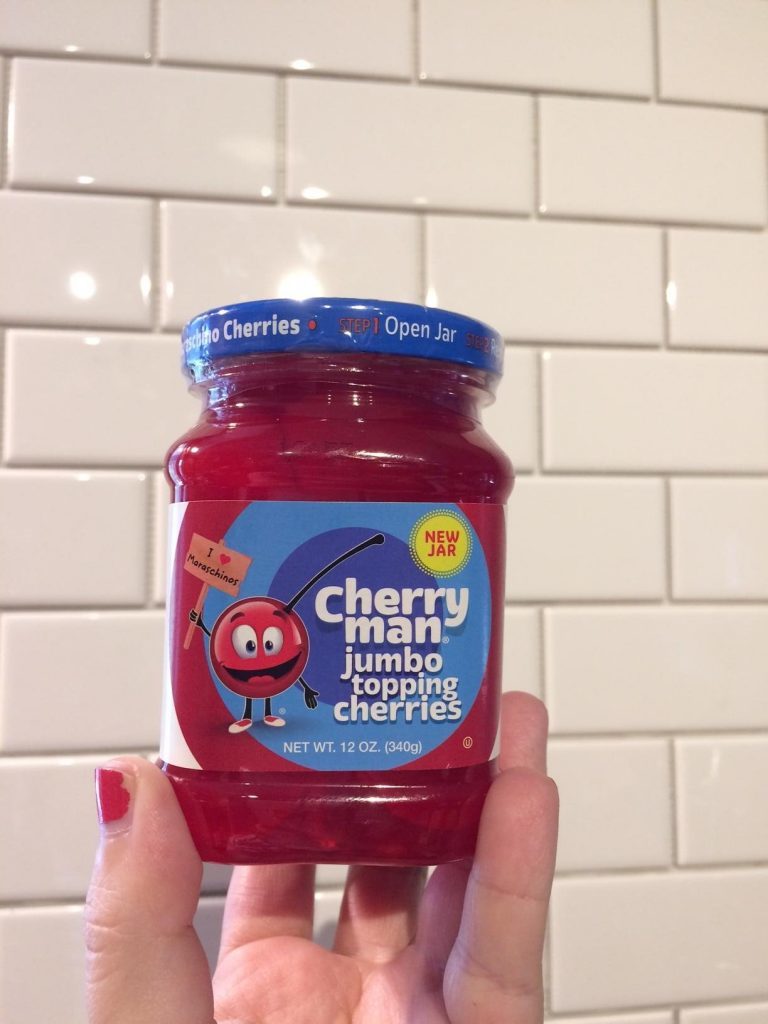 Mix the wet ingredients together. Add the flour and baking powder. Mix together.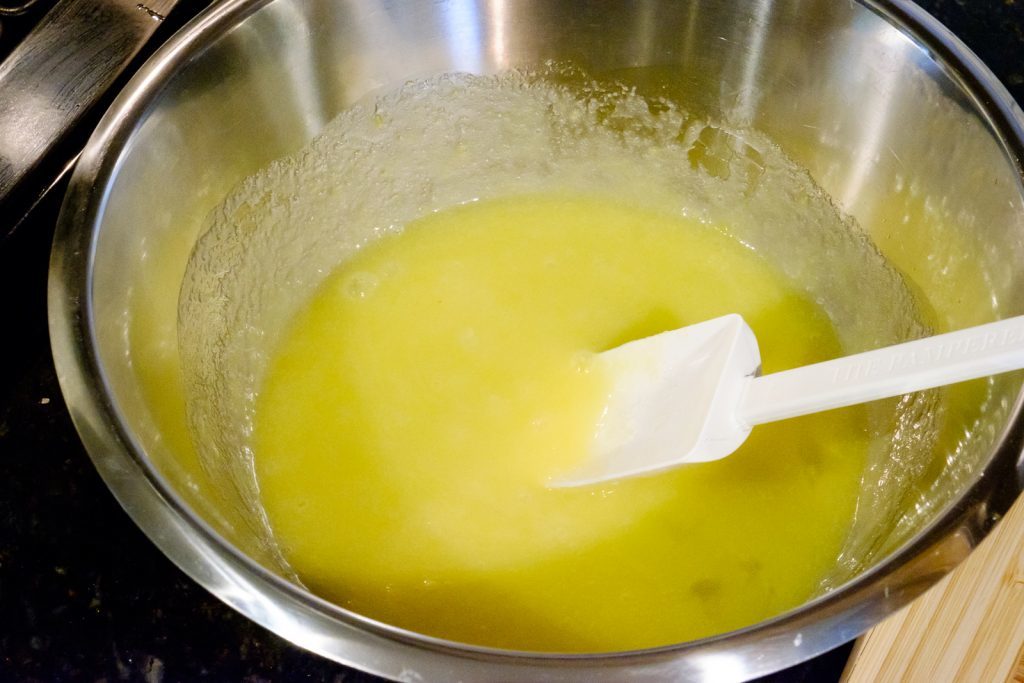 Stir in the orange zest, pistachios, and coarsely chopped cherries.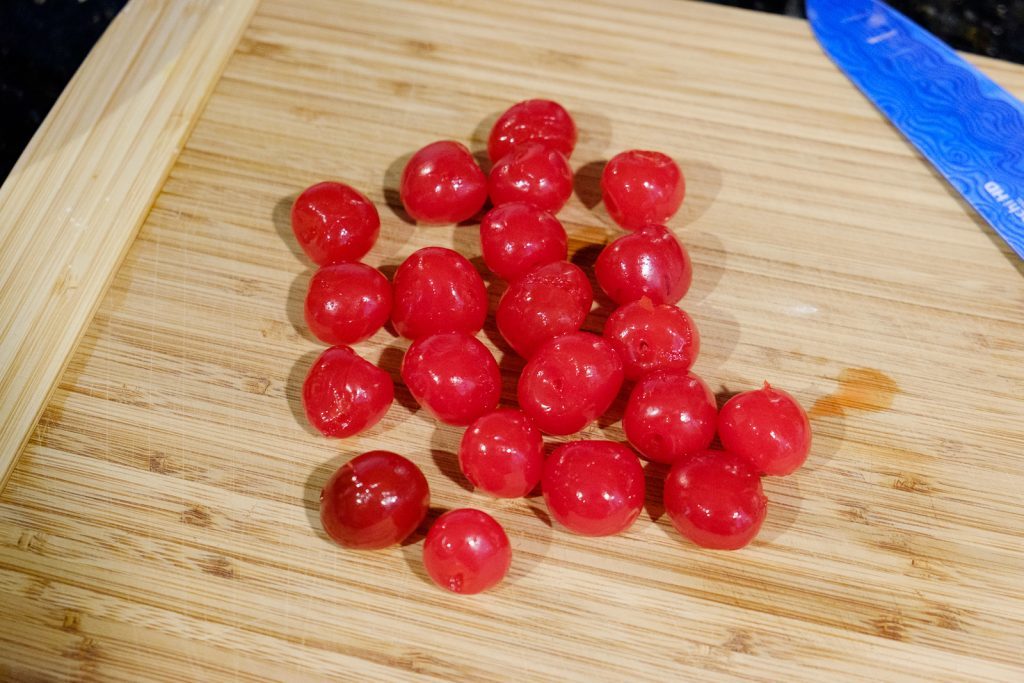 Place the dough on parchment paper in a long rectangle that is about 1/2″ thick.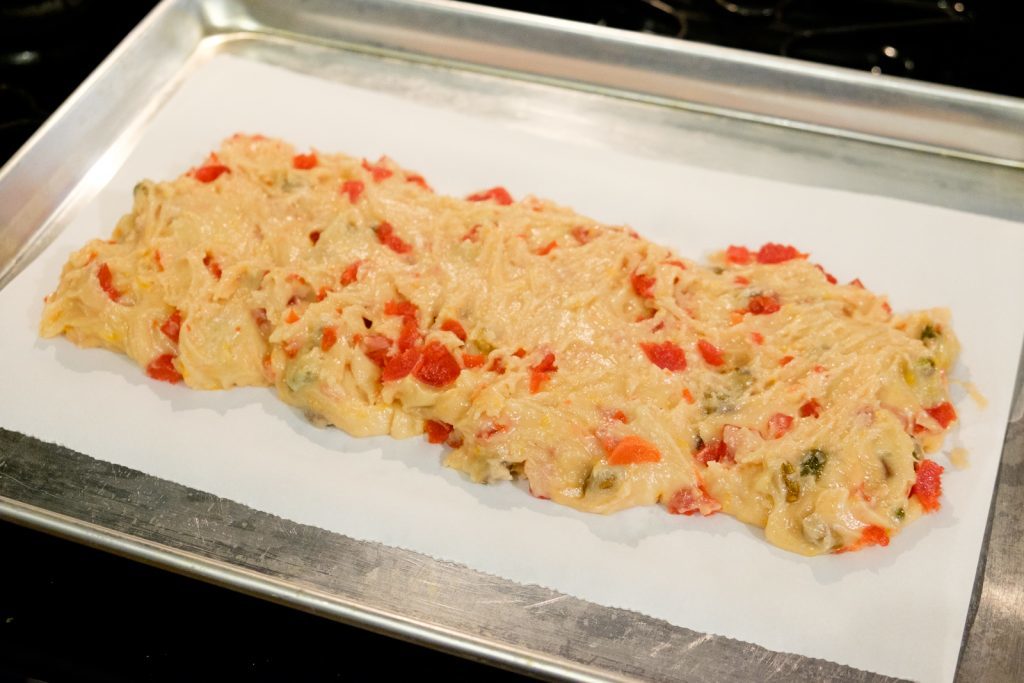 Bake at 375 for thirty minutes. Put the uncut biscotti on a wire rack to cool for about five minutes, or until you can touch it without burning yourself.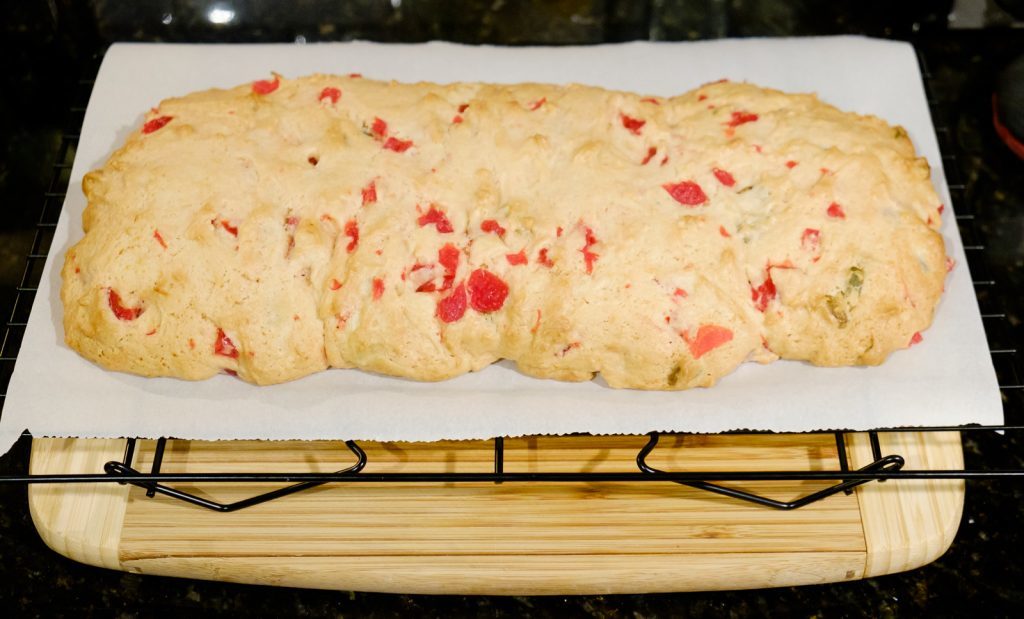 With a serrated knife, cut it into slices that are about 1/2″ thick. Lay the slices down on the baking sheet and put it back in the oven for about six minutes each side.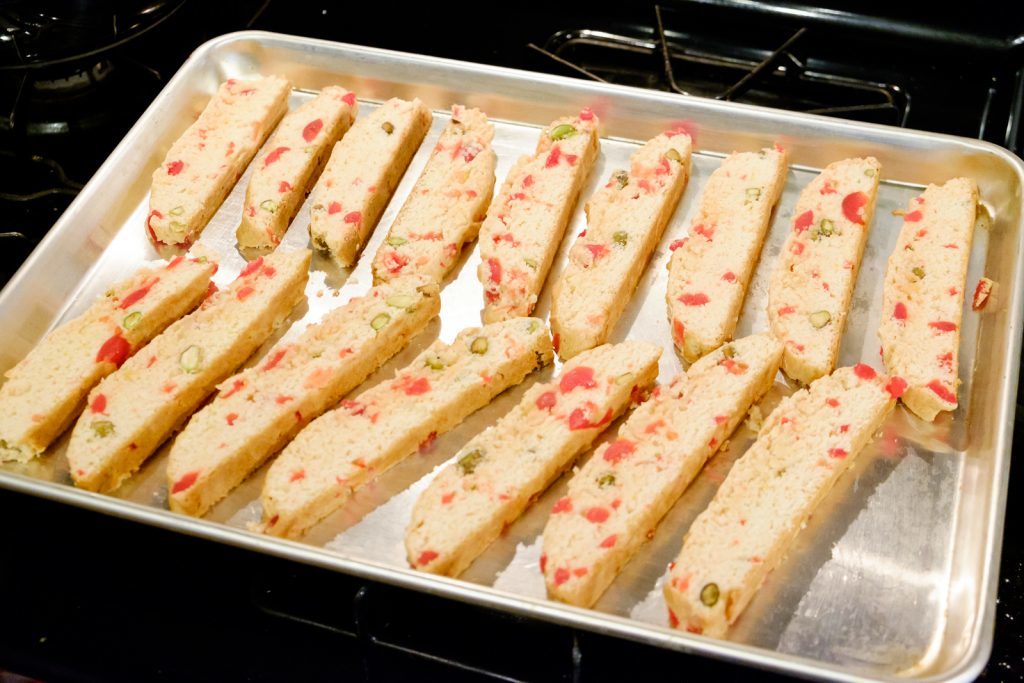 Let the biscotti cool on the wire rack. Store it in an airtight container. Which leads me to this fun mason jar that is perfect for storing biscotti and giving as a gift!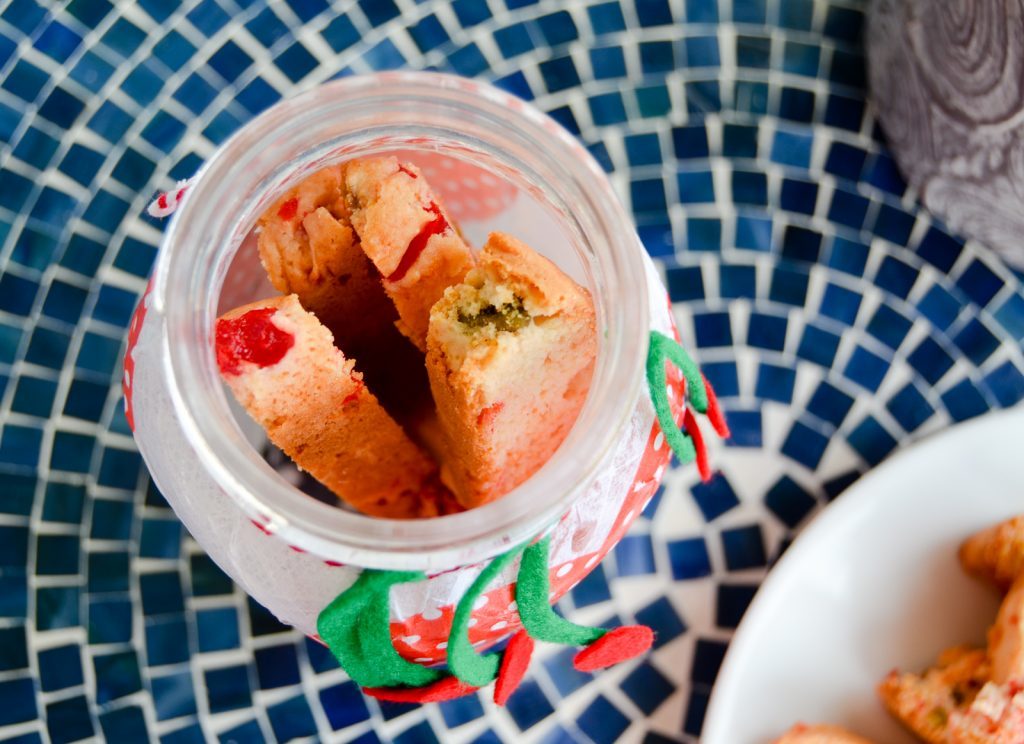 I used:
mason jar
decou-page
red and green felt
white tissue paper
red tissue paper
baker's twine
felt glue
Fruits and Veggies Sizzix Die
Heart #5 Sizzix Die
Sizzix Big Shot
brush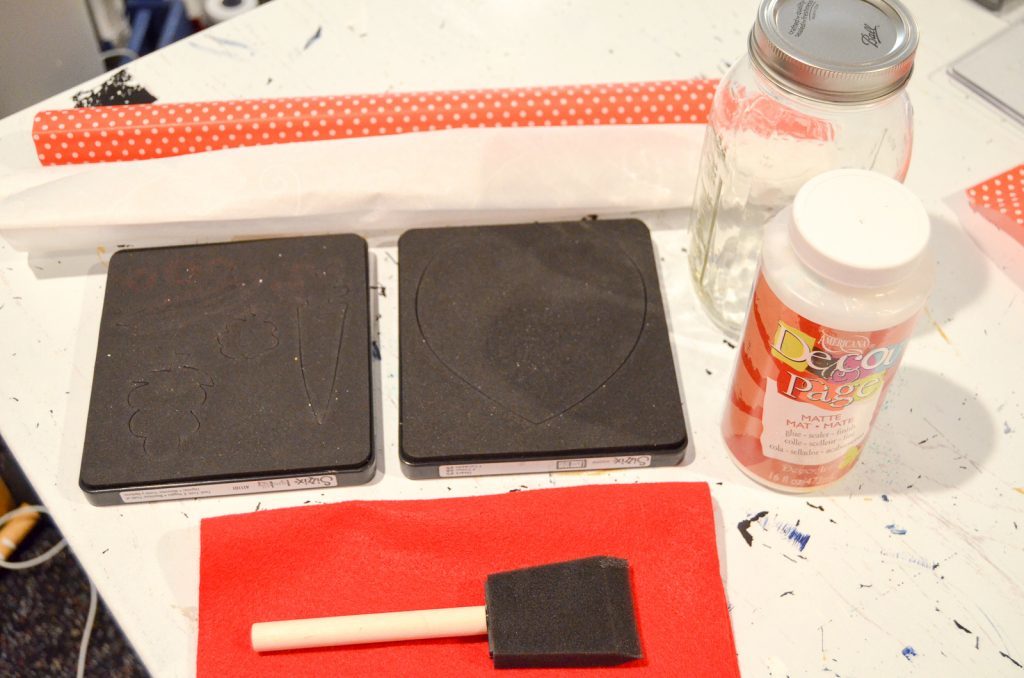 Paint the mason jar with the decoupage. Attach the white tissue paper and put a topcoat of decoupage on.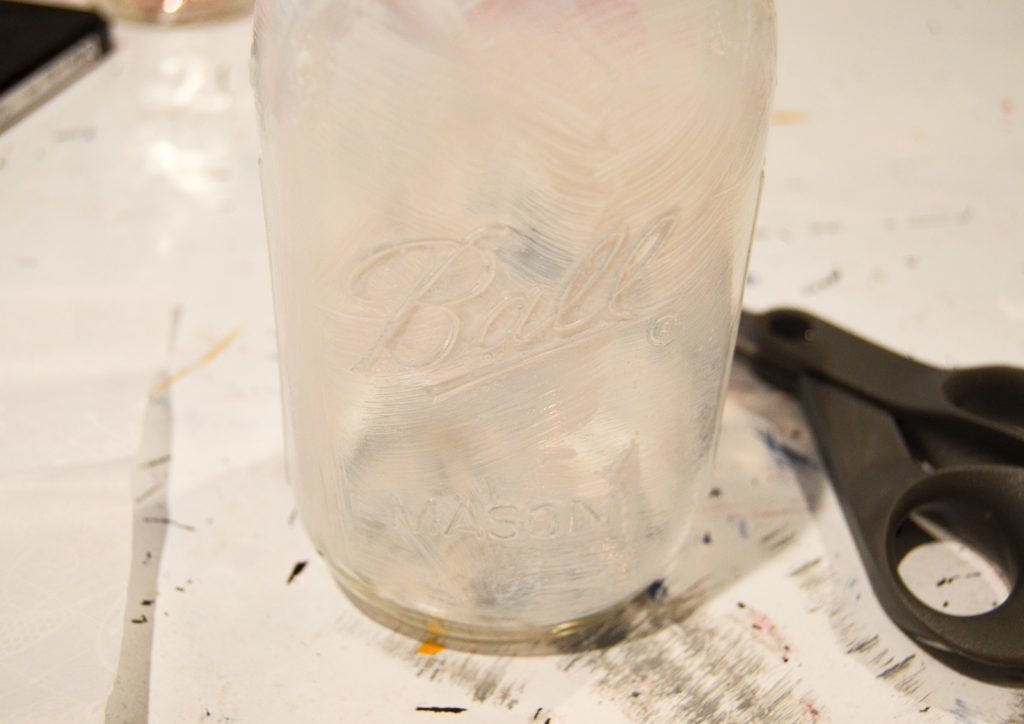 Use the heart die to cut out two red tissue paper hearts.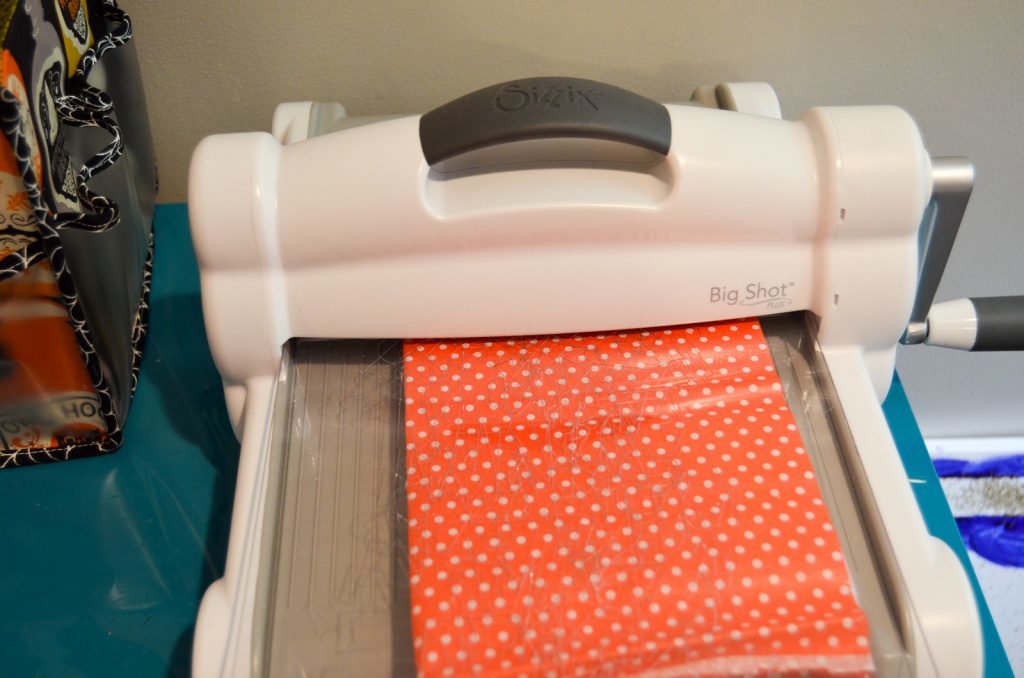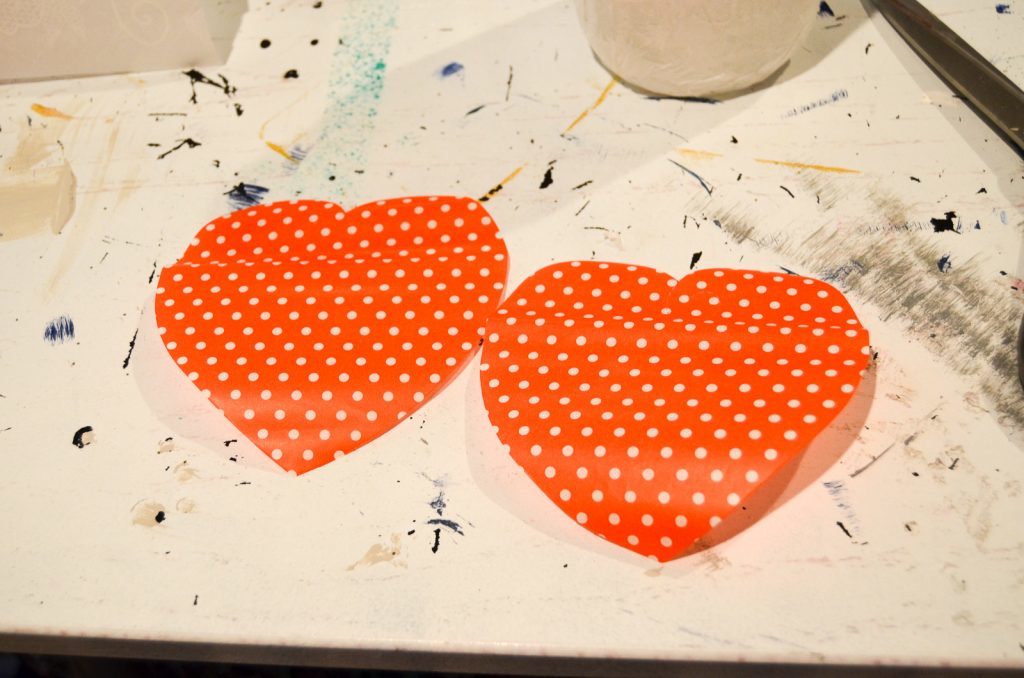 Attach the hearts on two sides of the mason jar using the same decoupage technique.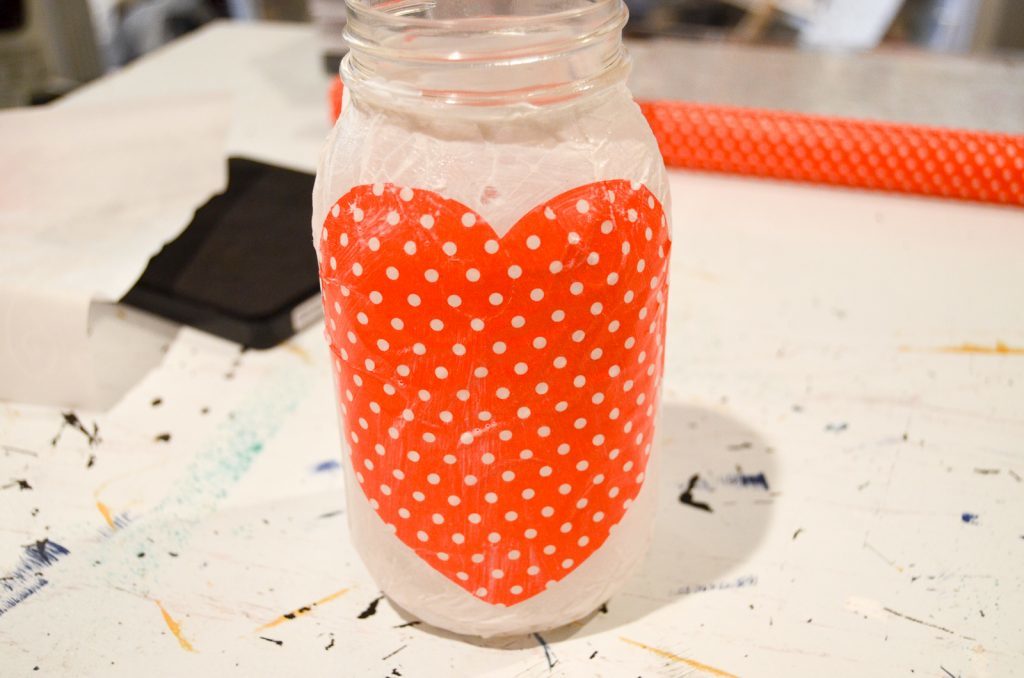 Take your red felt and cut out just the peas from the fruits and veggies die.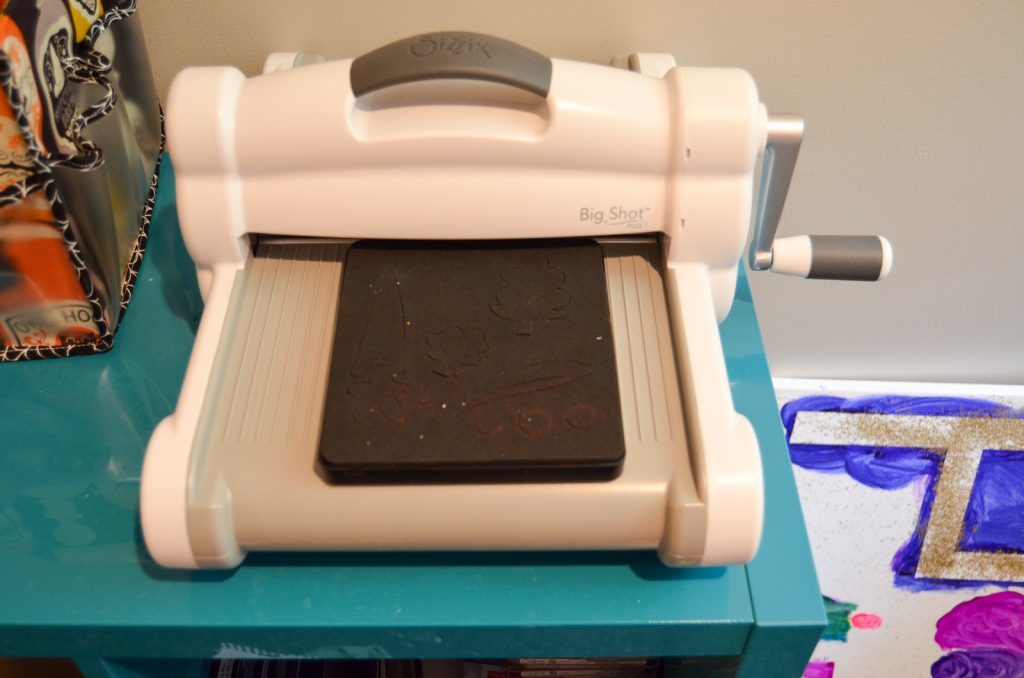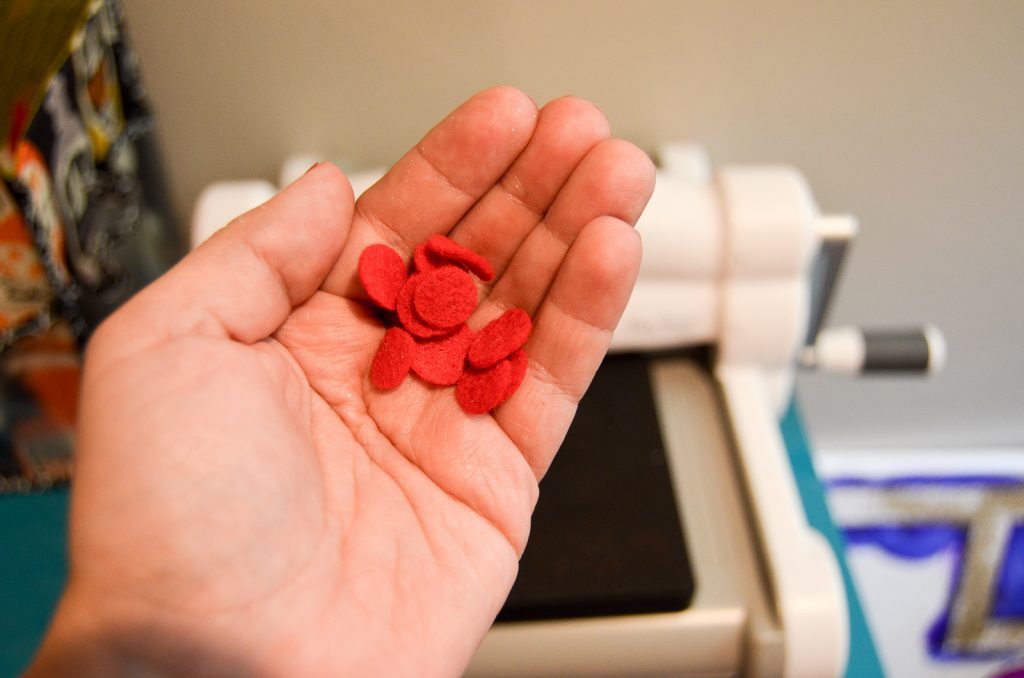 I freehanded cut some stems with the green felt.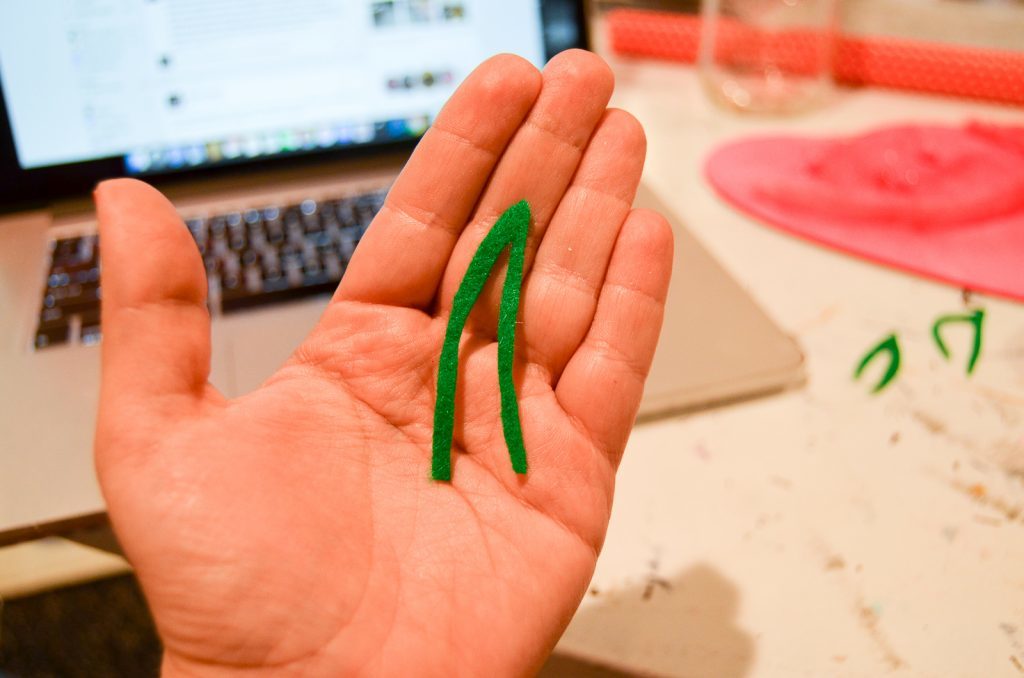 Attach the cherries to the stems with felt glue.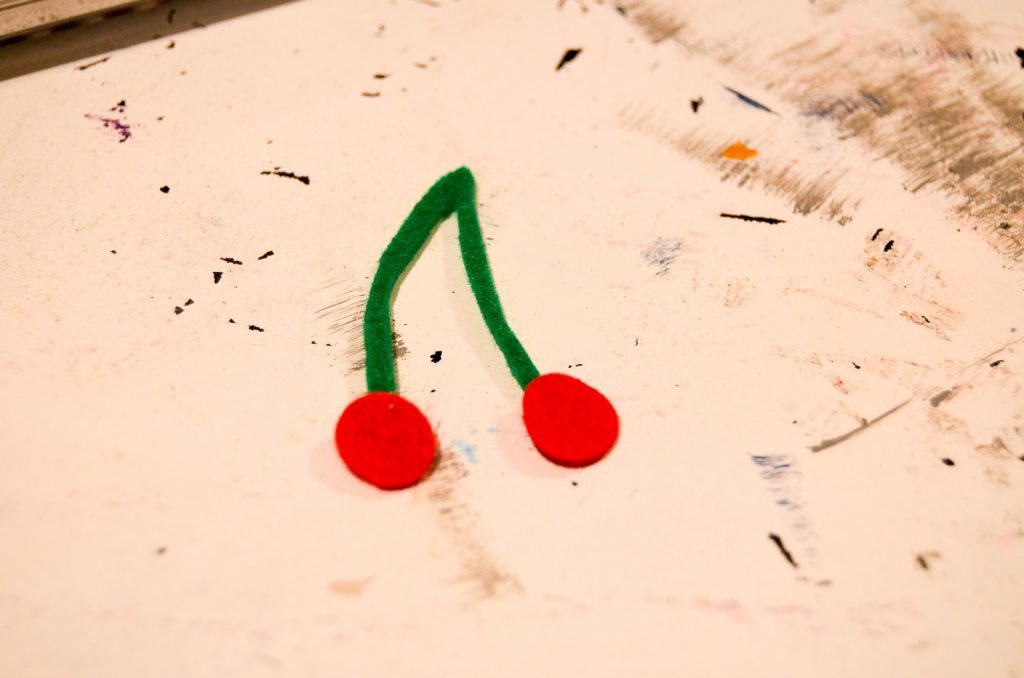 Wrap the baker's twine around the top of the jar a few times. I simply hung my cherries on the last round.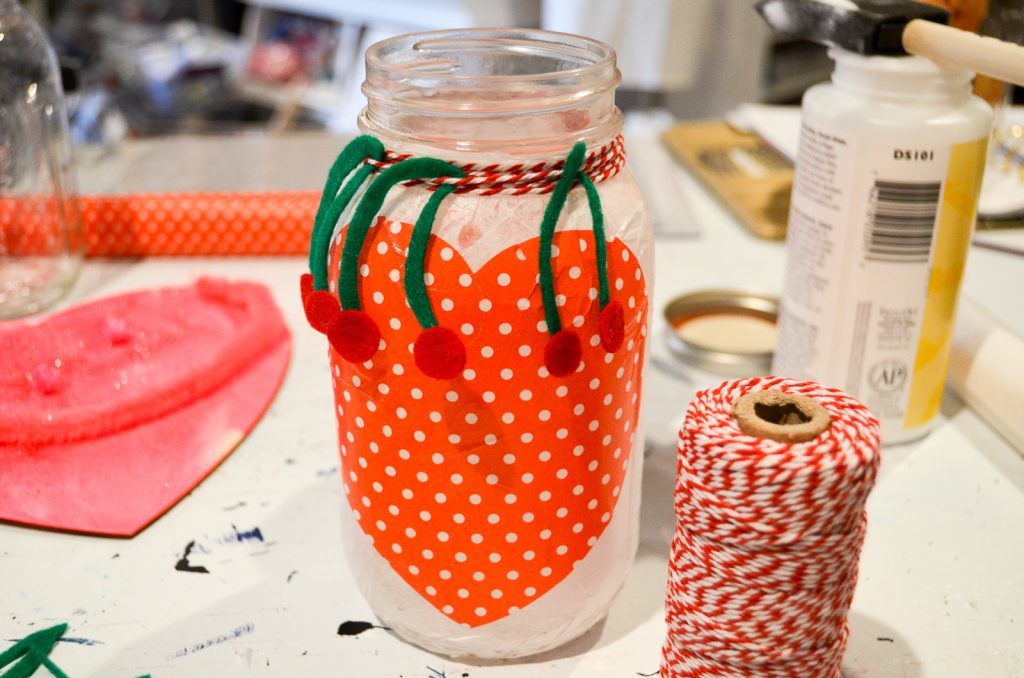 How cute did that turn out?! It's such a fun mason jar craft and the perfect way to both store the Cherry Pistachio Biscotti and give it as a gift.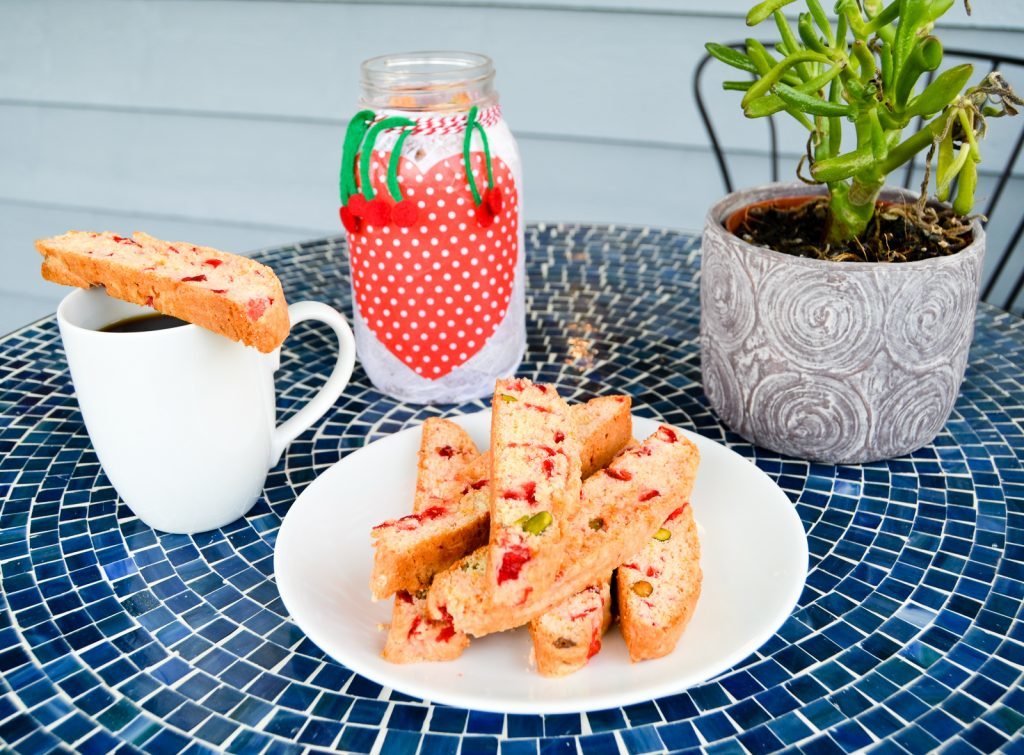 SaveSave