We have such an oversized mantel that I'm always trying to figure out how to properly decorate it. Small pieces get lost in it and look silly, but it's hard to come by larger items that work, too. The living room is my trouble spot in the house, and I'm trying to make it inviting and comfortable. On a recent trip to JoAnn's, I came across giant 23.5 inch paper mache letters and decided that putting an oversized Pom Pom Initial on the mantel was just what the doctor ordered.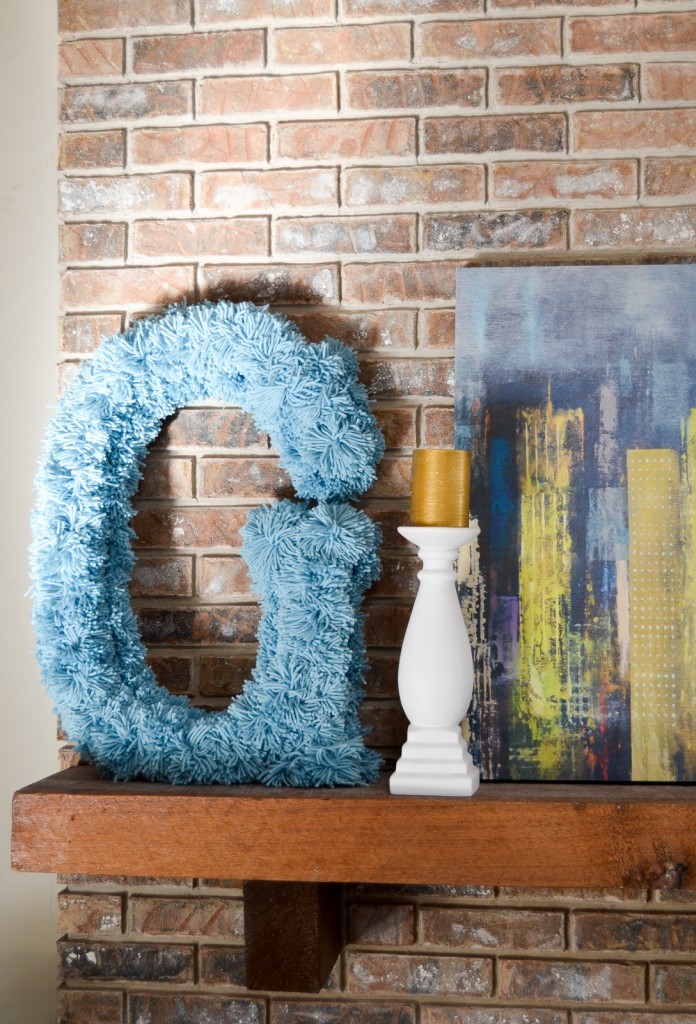 **This post contains affiliate links.**
This is easy to make, but time-consuming. You will need: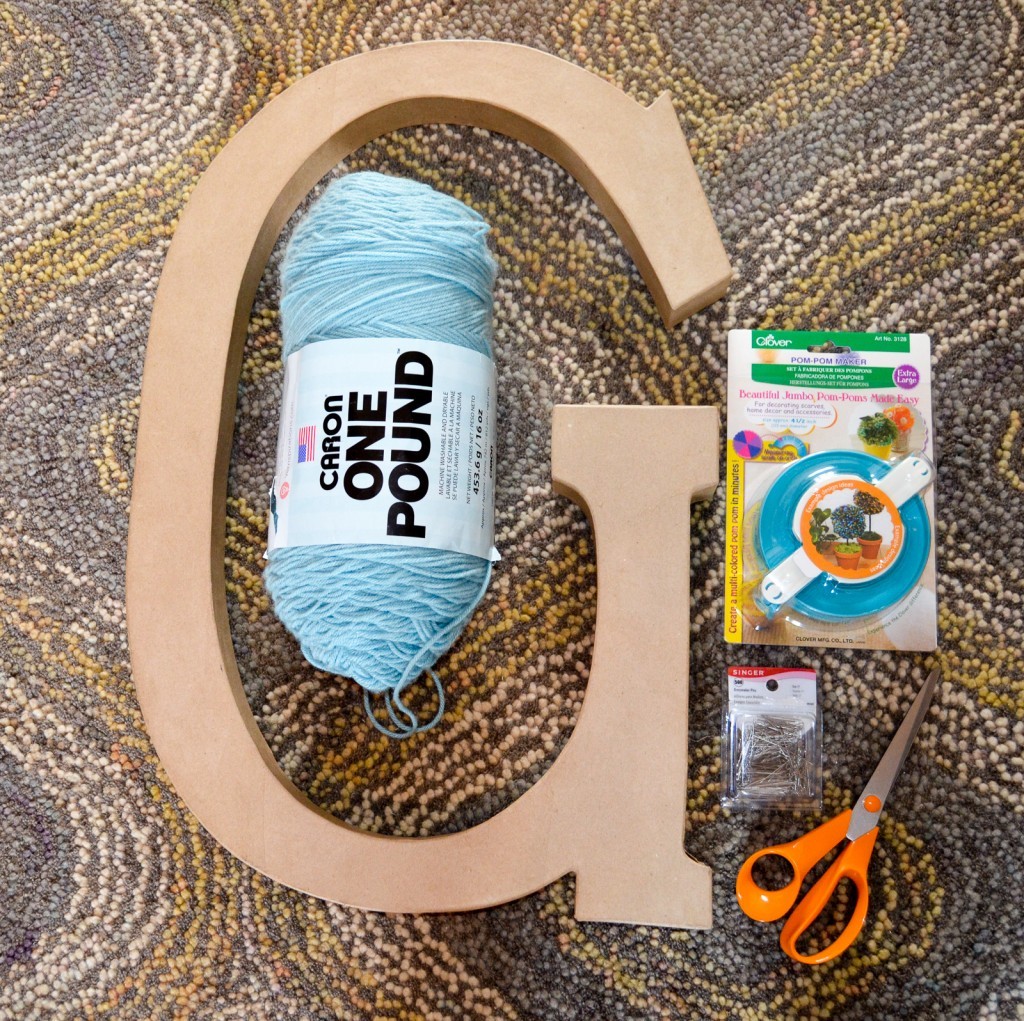 This can be made in three simple steps:
Make the pom pom.
Attach the pom pom to the letter with a straight pin.
Repeat until covered.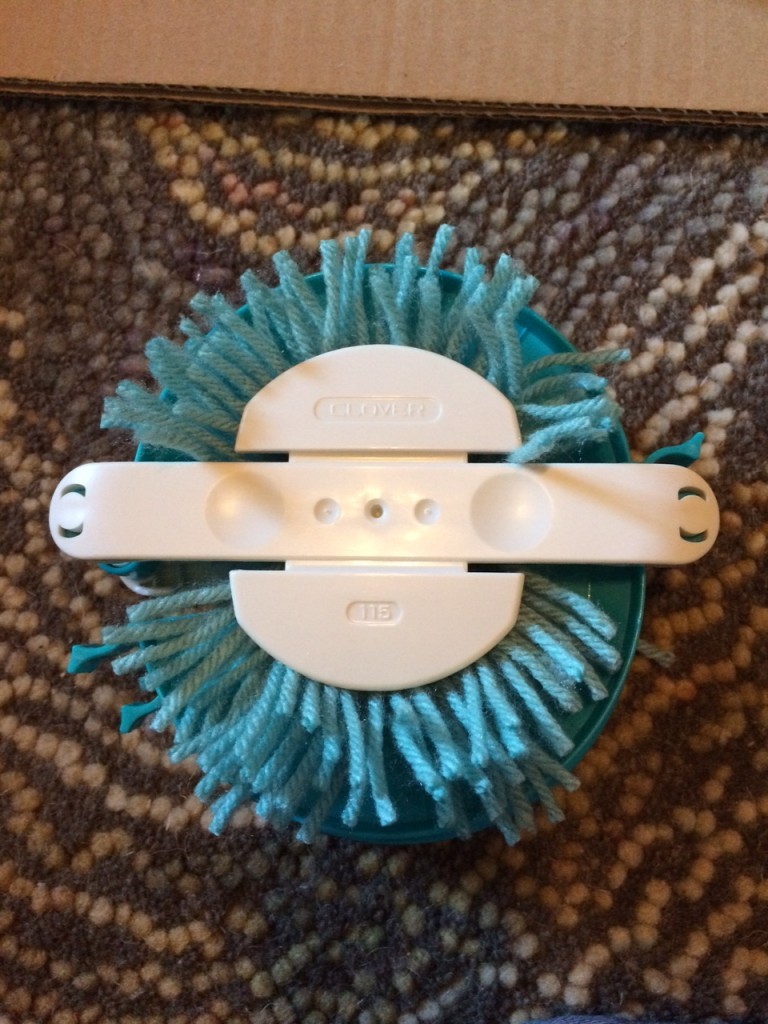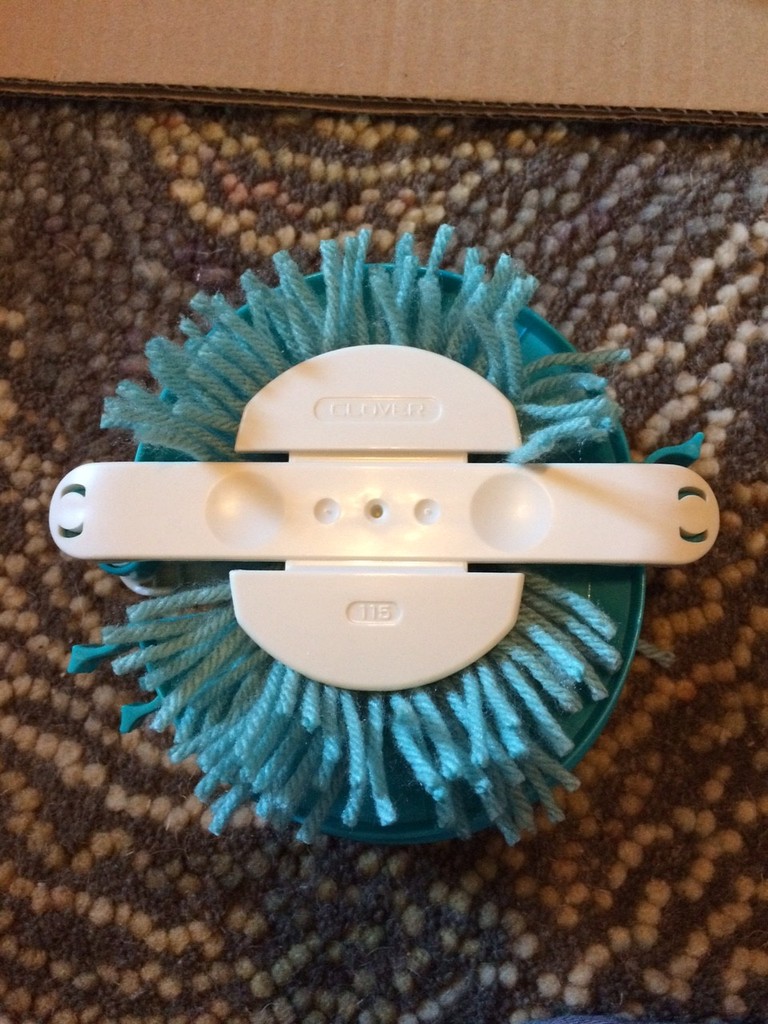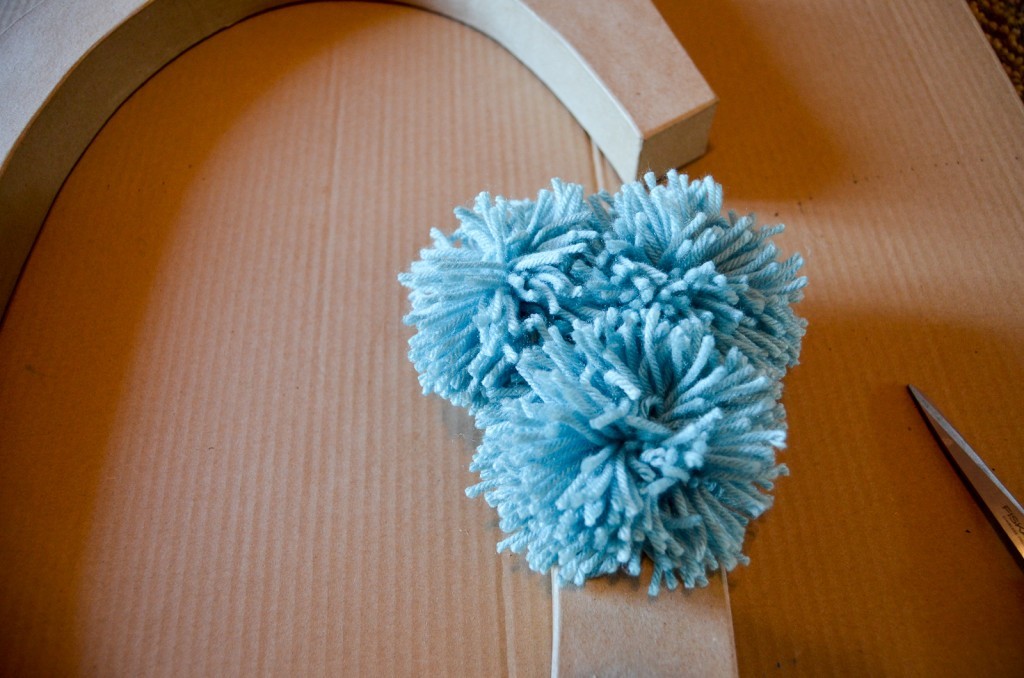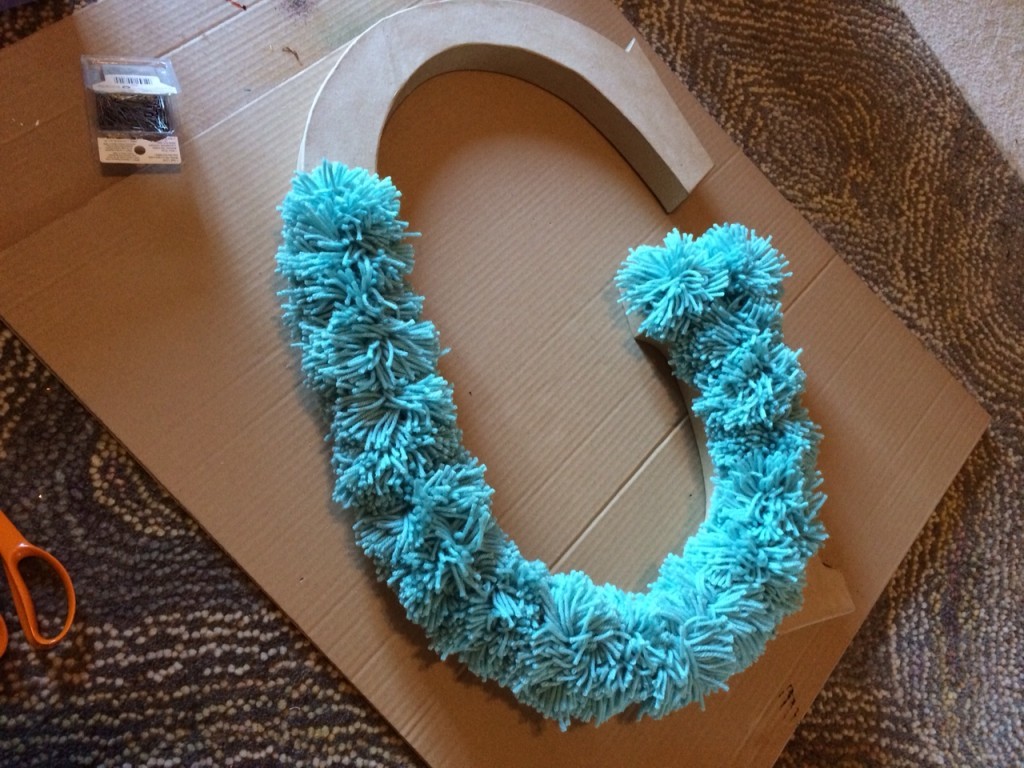 I won't lie–at one point I thought I would never finish this. I found myself dreaming about pom poms. It took a while, but I love the finished result.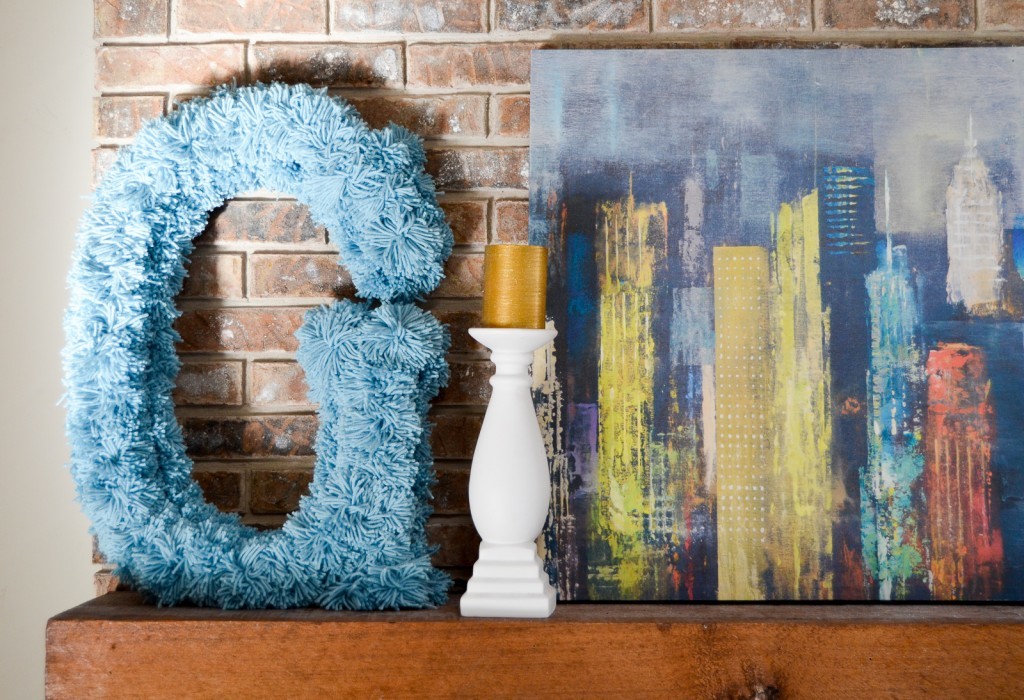 It's a big, fluffy addition to our mantel and is a great addition to our living room. It's one of those personal touches that I love.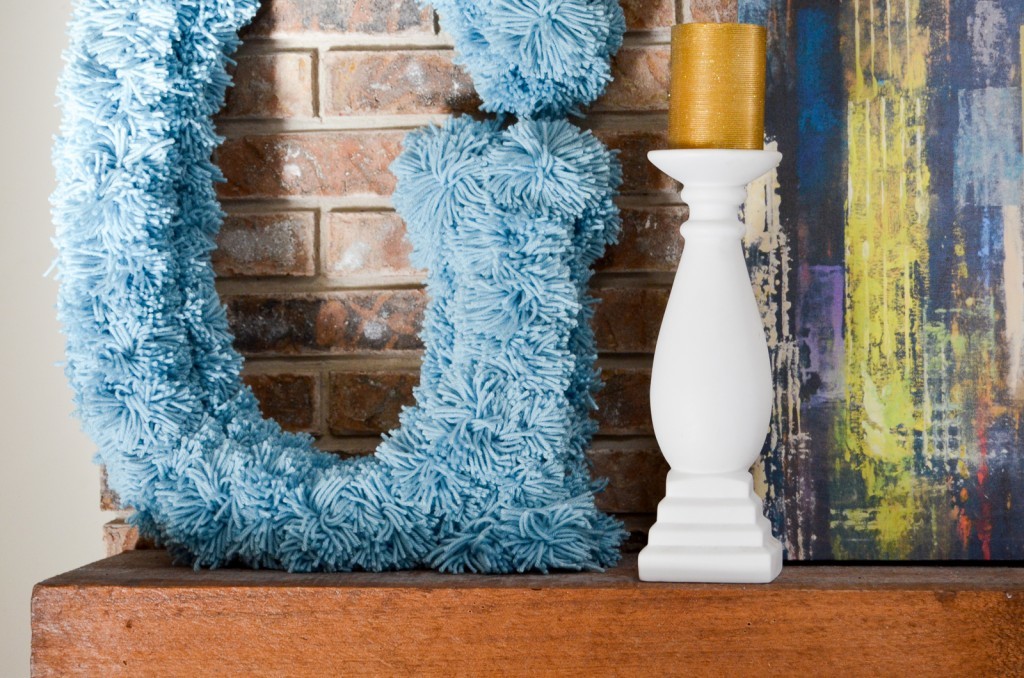 I love that my Pom Pom Initial will work year-round, too. The color will work with any of our seasonal decor and initials are classic.