We've really struggled with our dining room. It's dark and dreary without any personality. I talked about our decorating slump last year. I'm embarrassed to say that we only started working on it last week. BUT, we have a plan and are really excited.
We started by choosing a new light fixture. We had played around with the idea of painting the chandelier, but on one of my daily strolls through my sale sites, we found a new fixture that we both loved. This fixture is the Hailey Pendant (affiliate link) from Joss and Main.
Scott and I spend a ton of time browsing Pinterest, looking at magazines together, and bouncing ideas off of each other. I've loved the look of stripes, but wasn't quite brave enough to attempt it myself. Scott jumped right in and was all over it.
So, we started like this: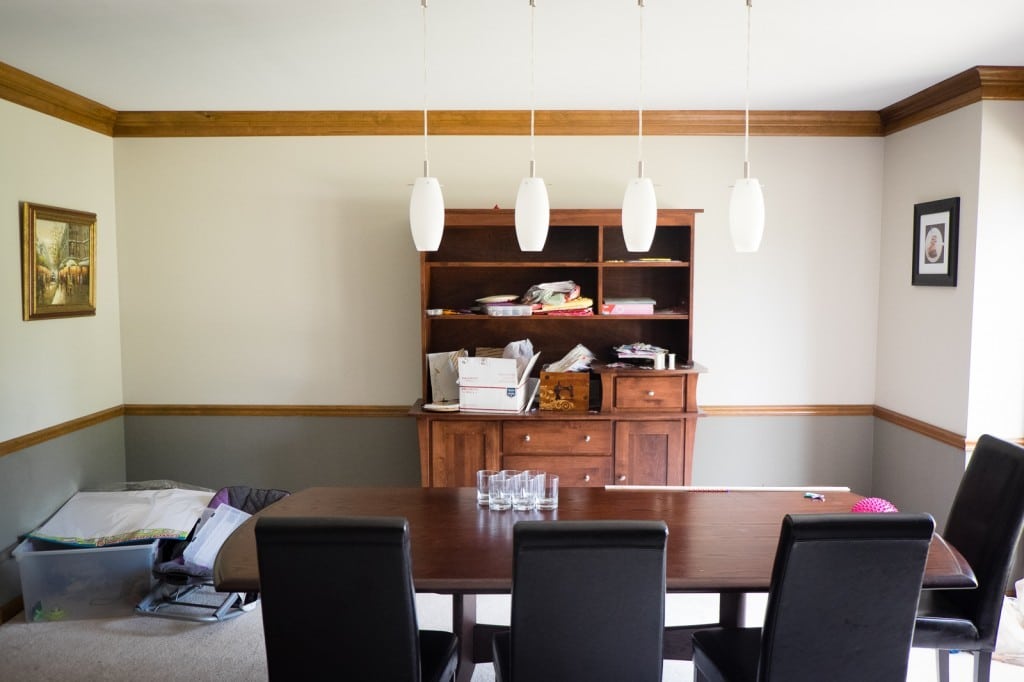 Does your dining room become the catch-all for every bit of crafting supply ever? Yikes!
Scott confidently started measuring, marking, and taping. Straight lines are not my friend. He accomplished in twenty minutes what would have taken me the whole afternoon.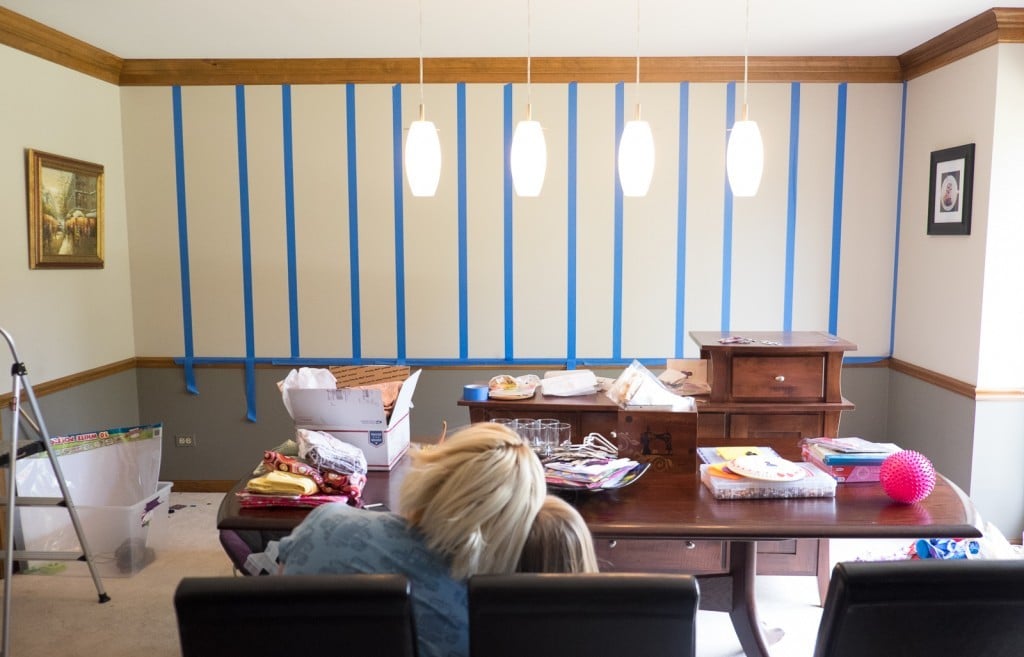 Madeline and I had front row seats!
We decided on wide stripes. As of now, we're only striping this wall in the dining room, but are going to do the same to the facing wall in the entry and see what we think.
Our walls are a color-match of Revere Pewter from Benjamin Moore. We debated going for a totally different color for the stripes, but decided to go for a 50% lighter mix of the same color.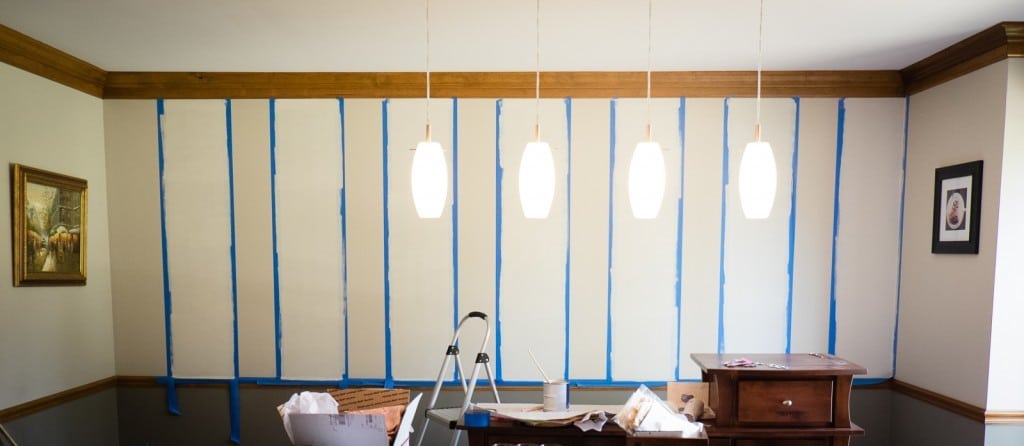 At this point, I wasn't sure if it was going to be enough of a difference for me. But then he started pulling the tape away…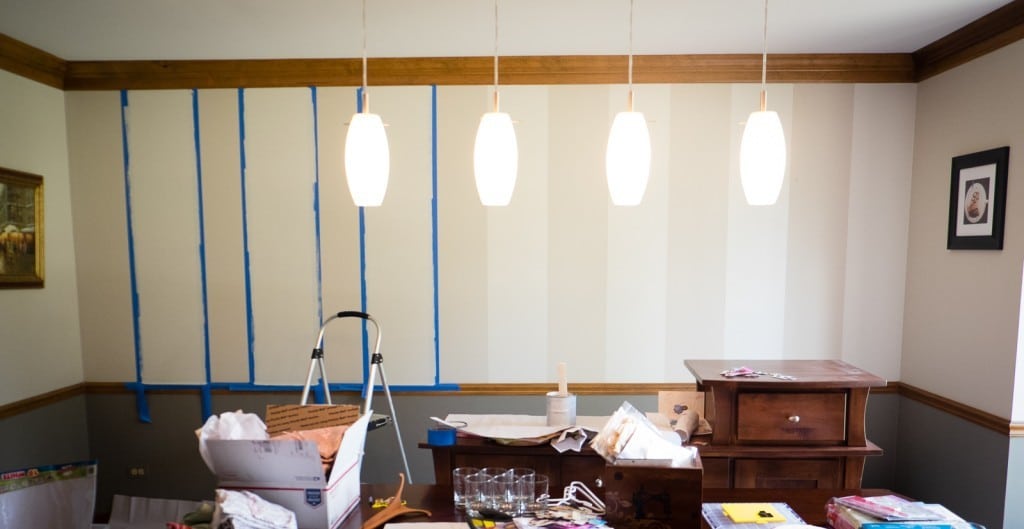 More dining room updates soon!!
Don't you hate it when that happens??