I would love nothing more than to wake up and find myself in the midst of an Agatha Christie novel. Not anything overly traumatic, but dressing myself up for a cocktail party, or helping Poirot solve the mystery. I would have a razor wit and the best dresses you've ever seen. I was recently given the chance to review a dress from eShakti and the dress part of my dream came true.
**This post contains sponsored content and/or affiliate links. I only share products and services that I use and love.**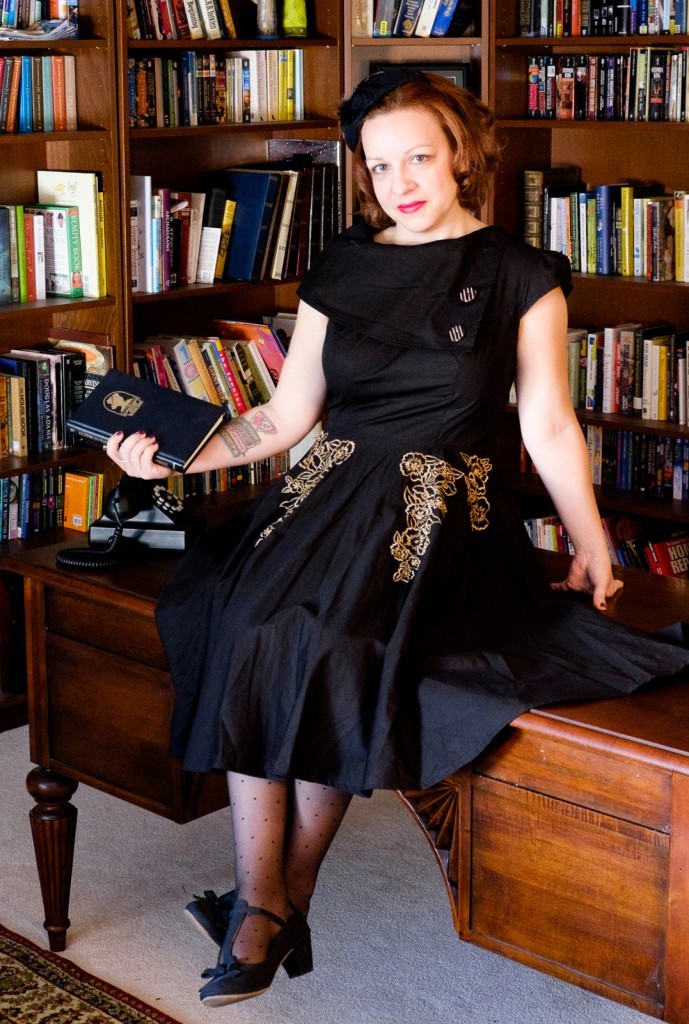 I was drawn to eShakti because they offer custom sizes. I'm short and curvy and have dealt with ill-fitting clothing for most of my life. I chose the vintage floral embellished poplin dress. It had my classic murder mystery vibe, but I also have had a hard time with this style dress fitting me. The bodice is often too tight, but going larger means the waist is too big. I was curious to see how well they would do with their custom sizing. I gave them all of my measurements and waited.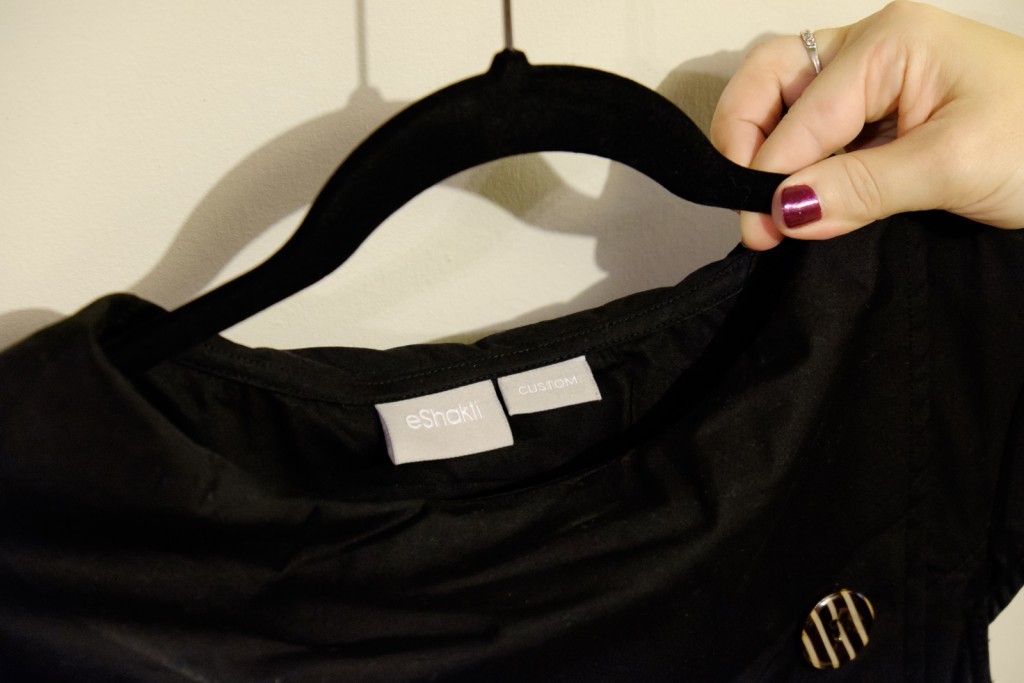 My dress arrived and fit perfectly. I am completely in love. It makes such a difference to have something that is tailored to you and is such a self-esteem booster.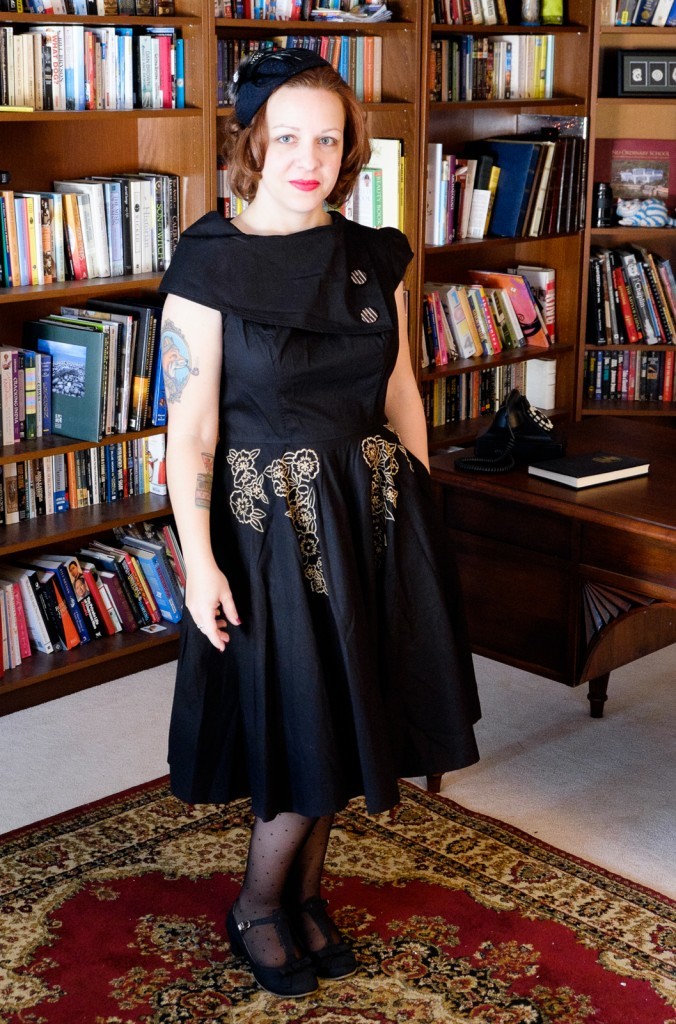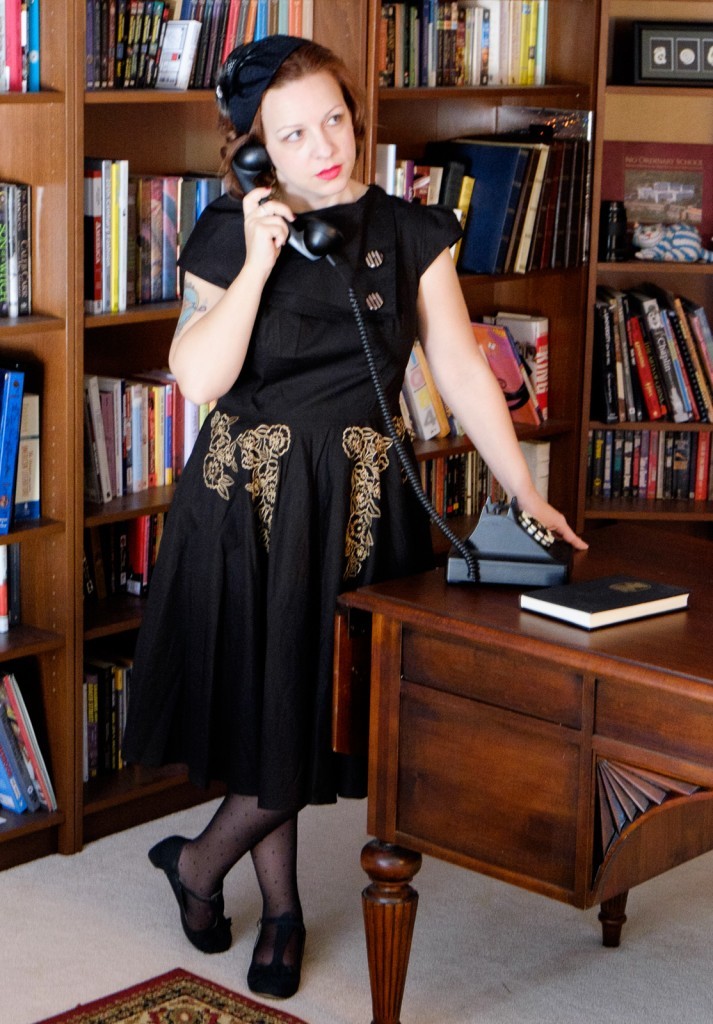 There was no way that I could pass up the chance to play around with it. This dress is screaming for fun. And have I mentioned the pockets?! Pockets are optional on most of their dresses.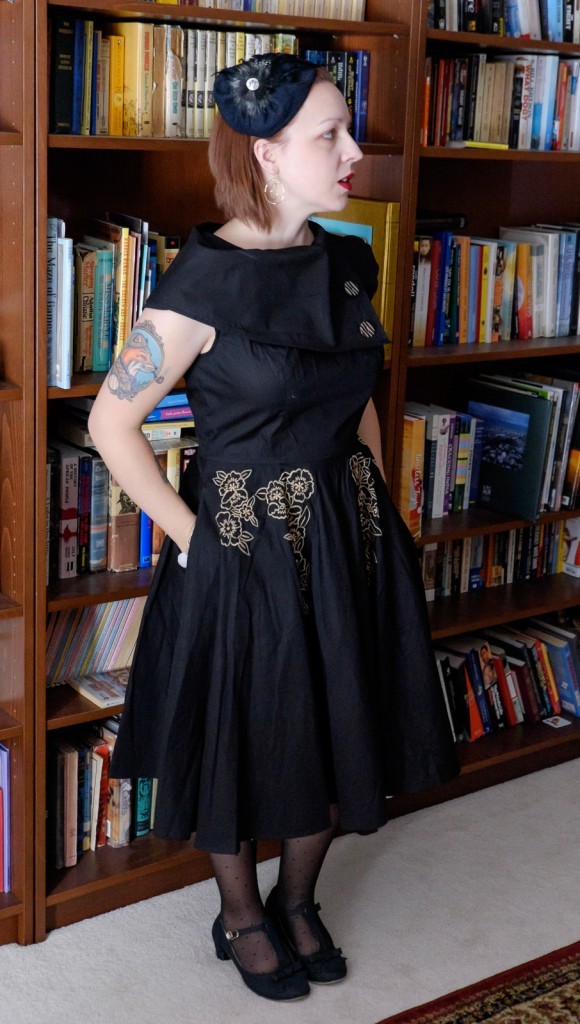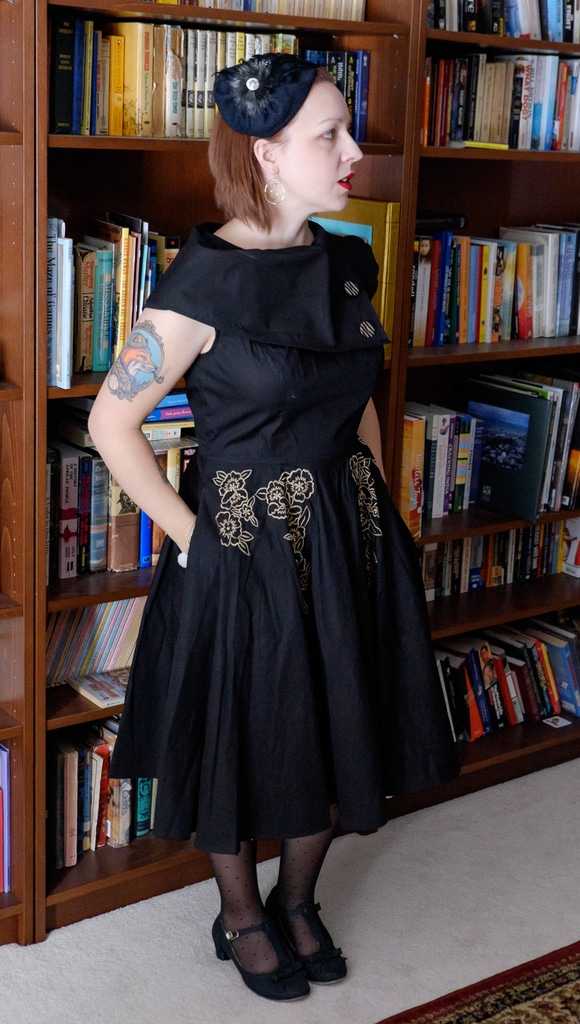 I can't recommend this experience enough. eShakti has a wide range of dresses, and they're all available in sizes 0-36 and custom sizes. There is something for everyone's size and style and I definitely have a fair number of eShakti dresses on my wish list!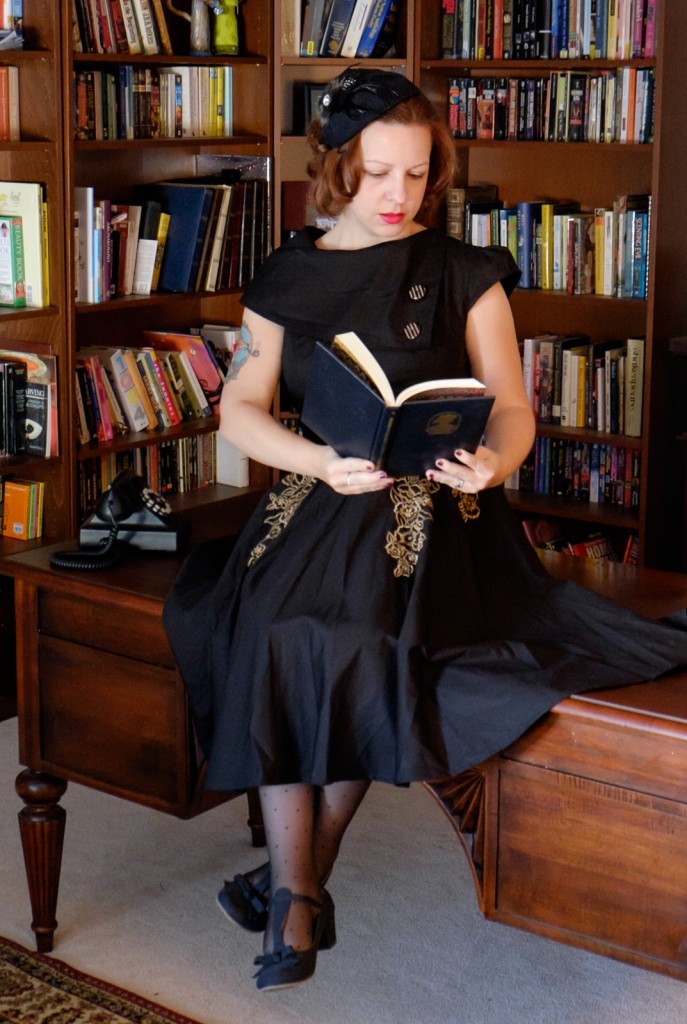 eShakti has generously given my readers a discount code! Use code 'albiongould' for 10% off your purchase. This code is valid until February 13. Are you looking for a Valentine's Day dress? eShakti has the perfect one with the perfect fit!
Please note:
Code has to be entered in the 'promotional code' box.   It is not case-sensitive.
Code can be used any number of times until the validity period.
It can be clubbed with any other promotional offer, gift coupon or gift card in the same order unless explicitly specified otherwise in the offer conditions.
This discount code is not applicable on clearance / sale, gift cards & overstock categories.
Not applicable on previous purchases.