Scott and I realized a while ago that we had been decorating our house in bunnies without realizing it. We had four large prints in our dining room that featured bunnies and there was some sort of bunny presence in almost every room. I had pet bunnies as a kid and have always loved the animals, but hadn't intended to decorate my house in everything bunny. However, once we realized it, it felt like our duty to run with it. We don't have any bunny anything in the flat, so the warmer weather seemed like the perfect time to start a new collection. My Felt Spring Bunny Hoop is fun to stitch up and works for Easter and beyond.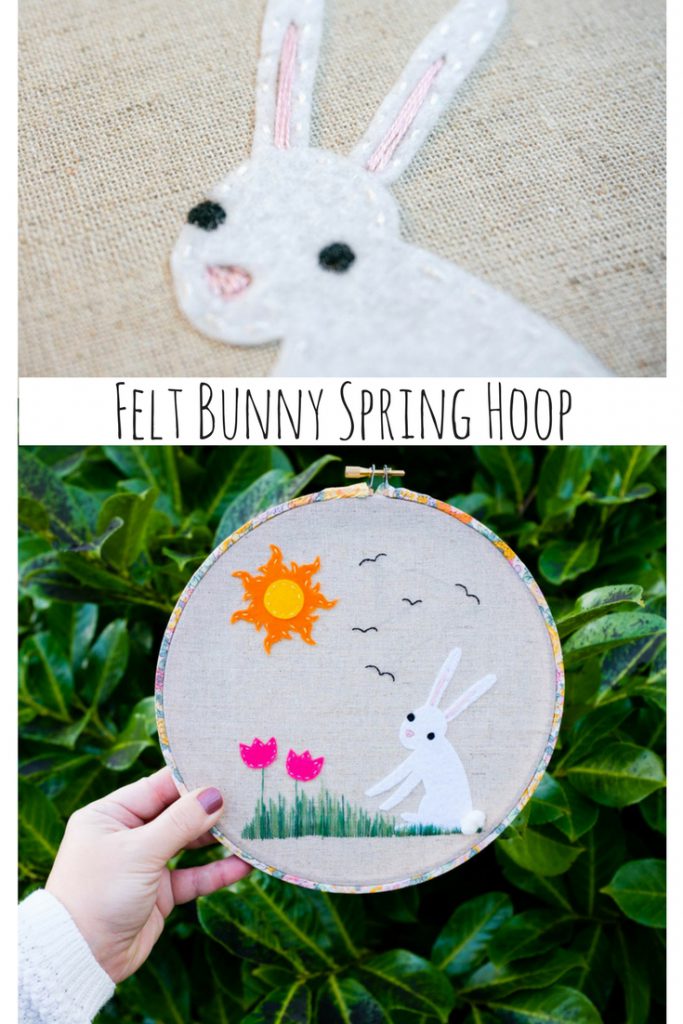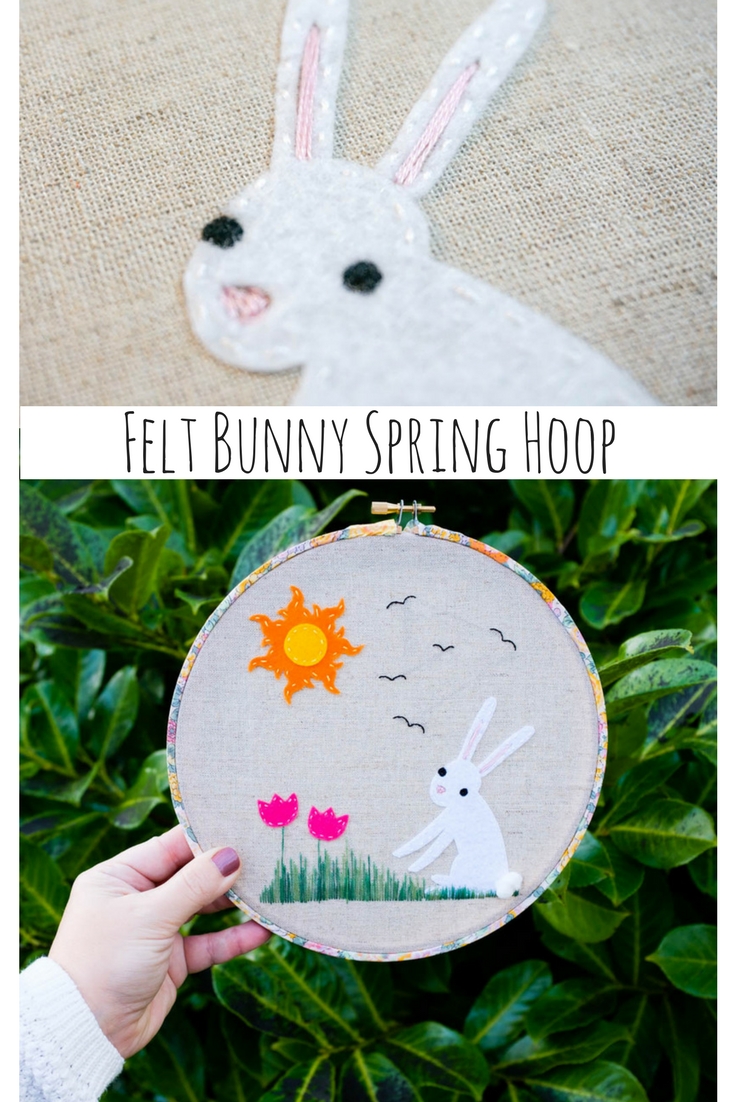 This post contains affiliate links.
Supplies:
8″ embroidery hoop
Mod Podge
bias tape
coordinating thread
piece of linen or plain fabric
small white pom pom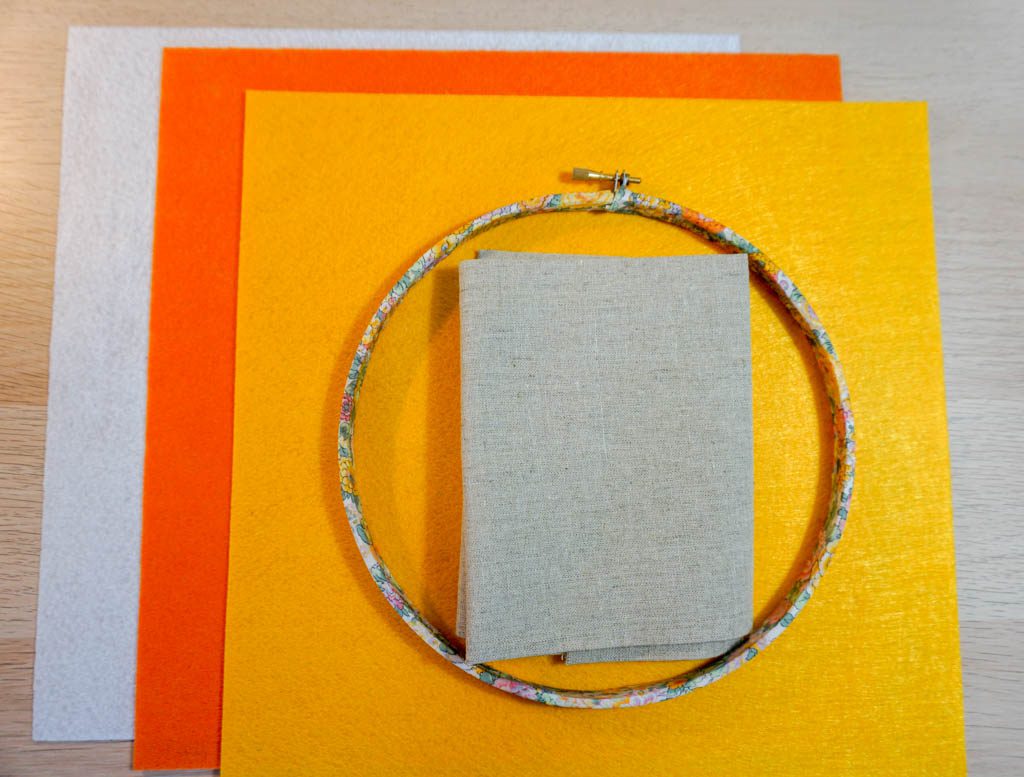 To cover the hoop, I painted the outer hoop with Mod Podge, opened the bias tape so that it wasn't folded anywhere, and basically just stuck it on. The sides of the bias tape overlapped on the underside of the hoop and I used the Mod Podge to stick them together. It's a bit messy, but the end result is totally worth it.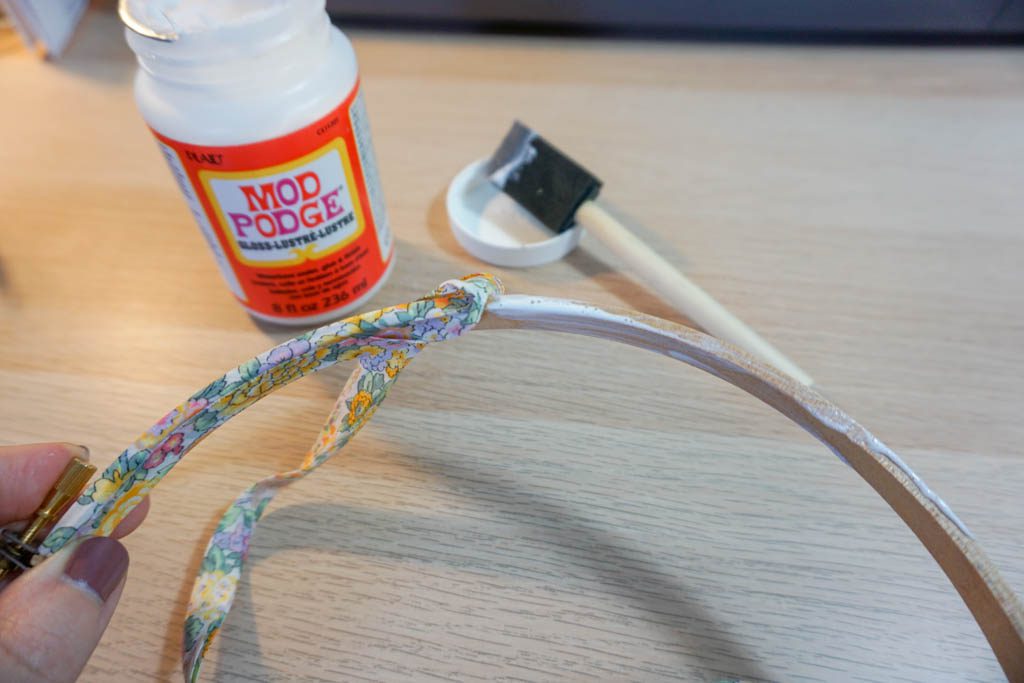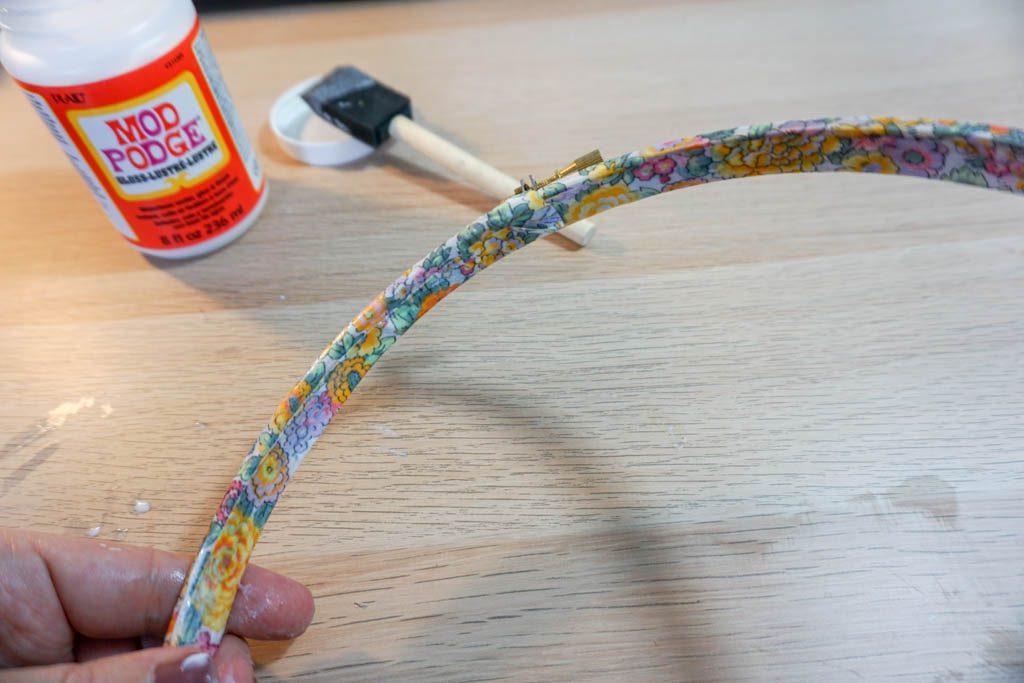 Cut out the bunny, sun, and tulip shapes in Design Space. Remember to set it to felt. I always switch the blade to my rotary blade when using felt even though the program calls for the deep point blade. I just like how the rotary blade cuts felt better than the deep point blade.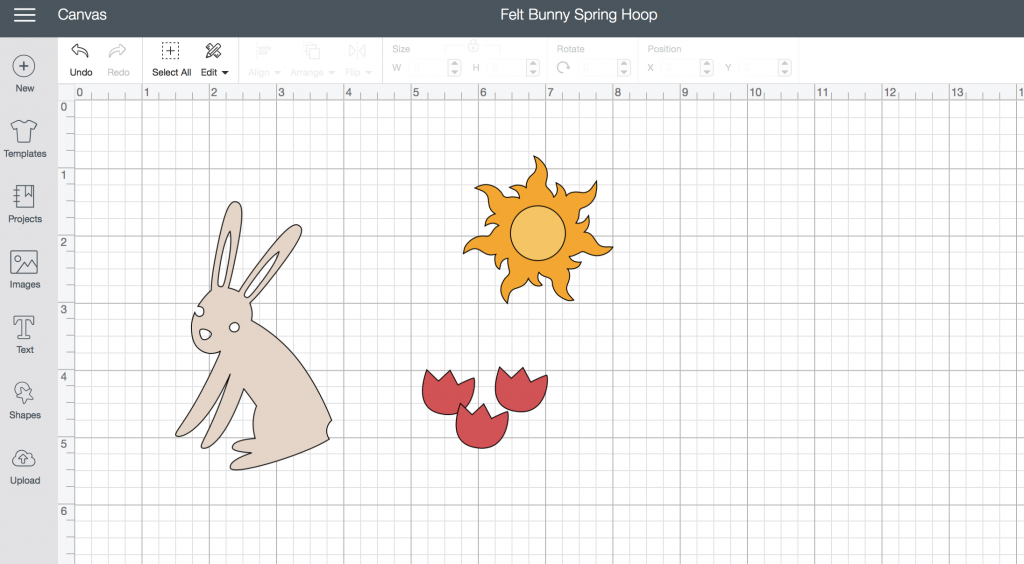 When your shapes are cut out, put the linen in the hoop and tighten it. Place the felt pieces onto the hoop and stitch them. I used white for the bunny, but filled in the eyes with black and the nose and ears with pink. Stitch a pom pom tail onto the bunny.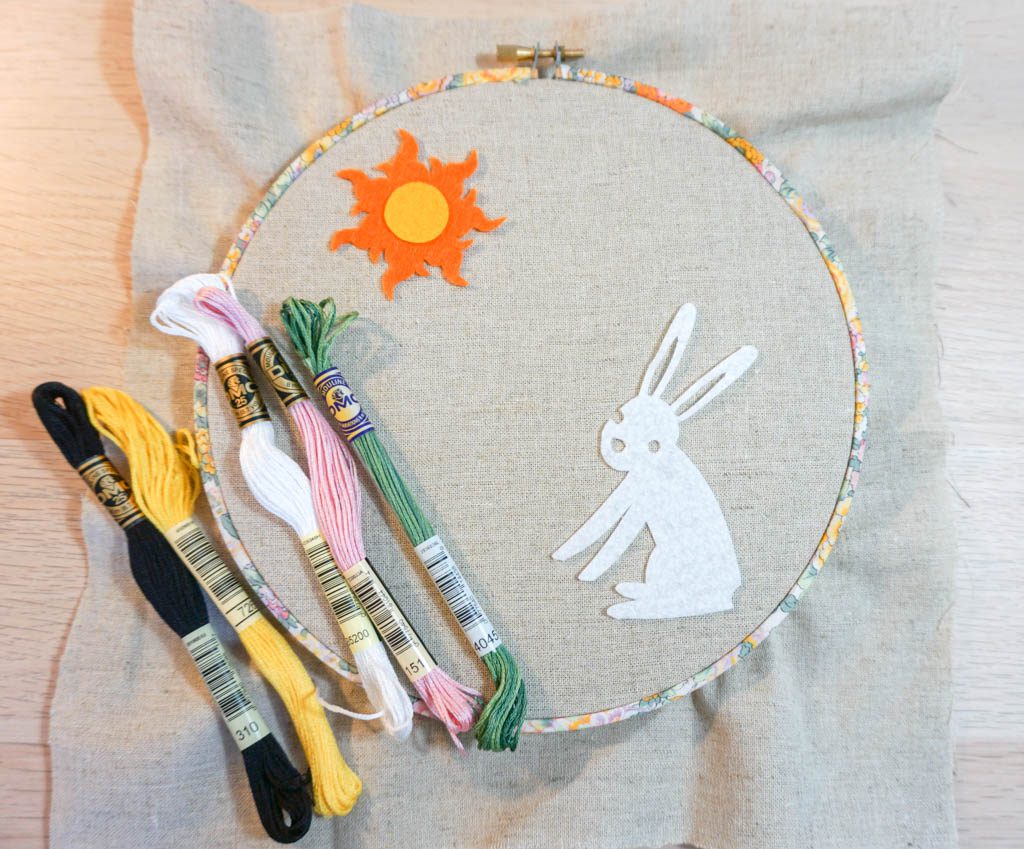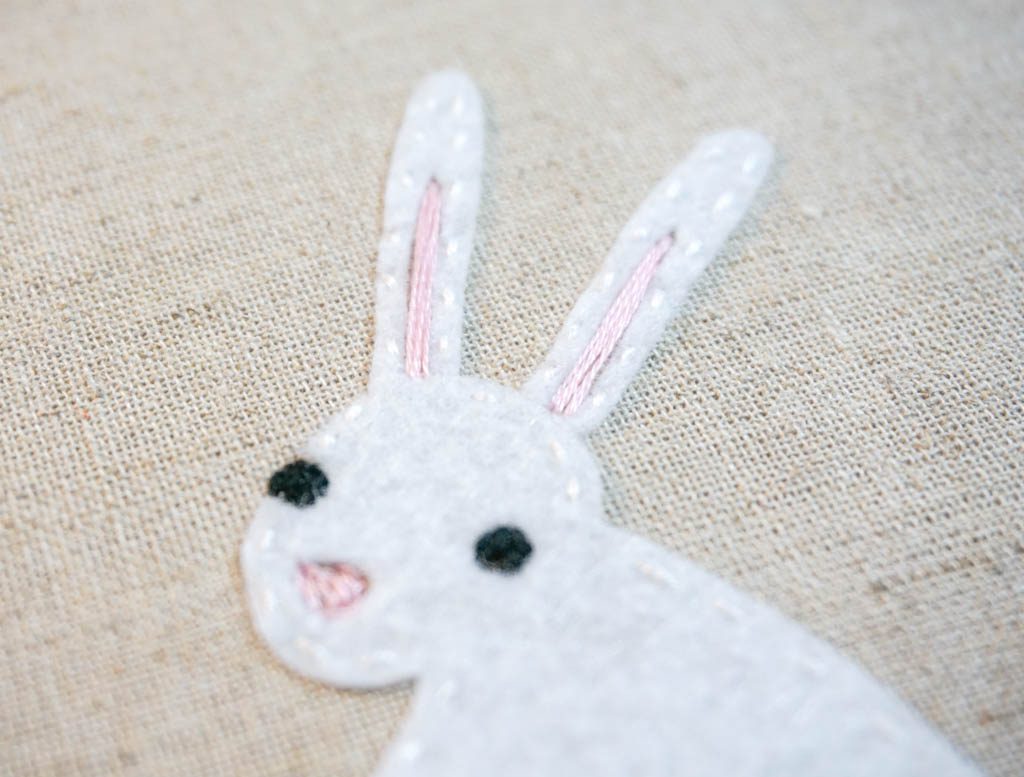 Stitch some simple blades of grass. Have the starting point on the bottom be roughly the same, but vary the height.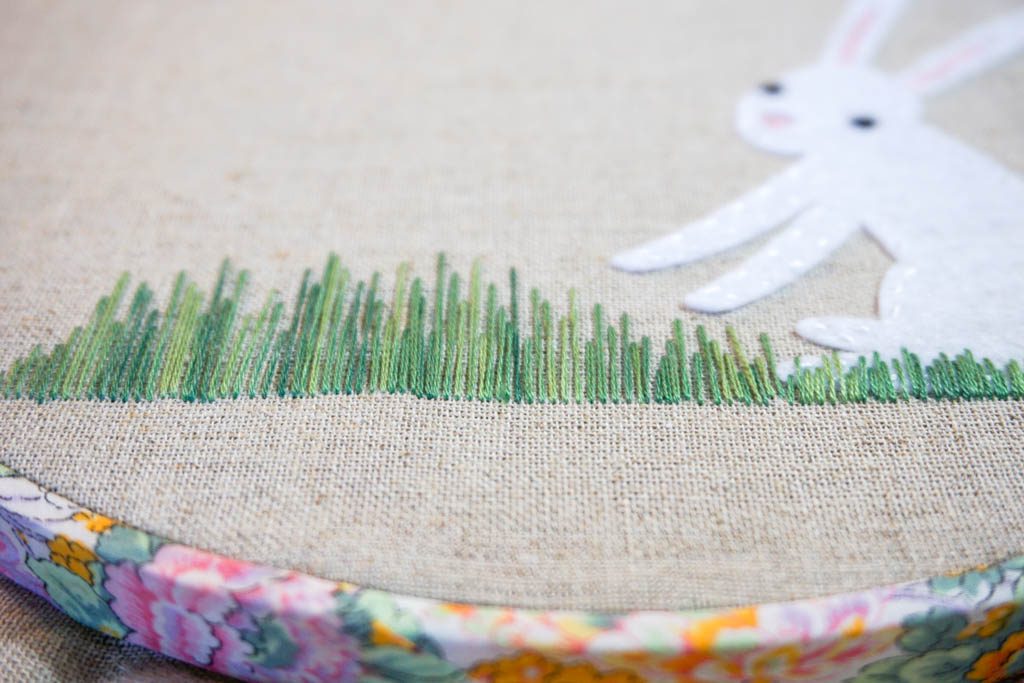 I love the simplicity of the classic bird silhouette. I used a simple backstitch. How many of these did you draw as a kid??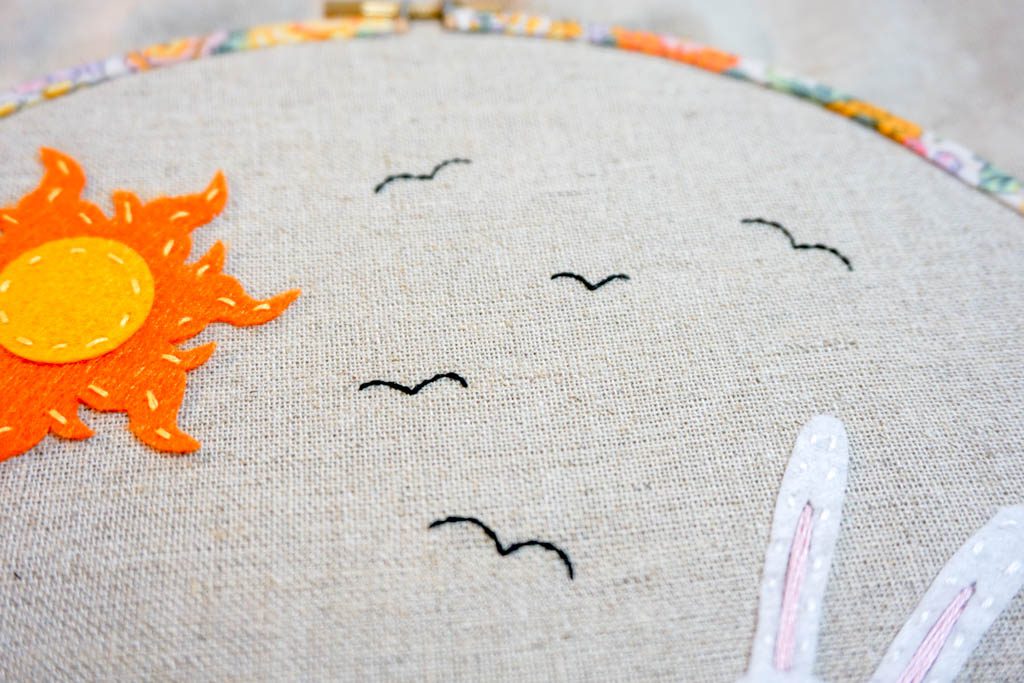 Finish off the Felt Bunny Spring Hoop with your tulips stitched onto a couple longer blades of grass. This is a super sweet hoop that can be used well past Easter and is really calming to stitch up.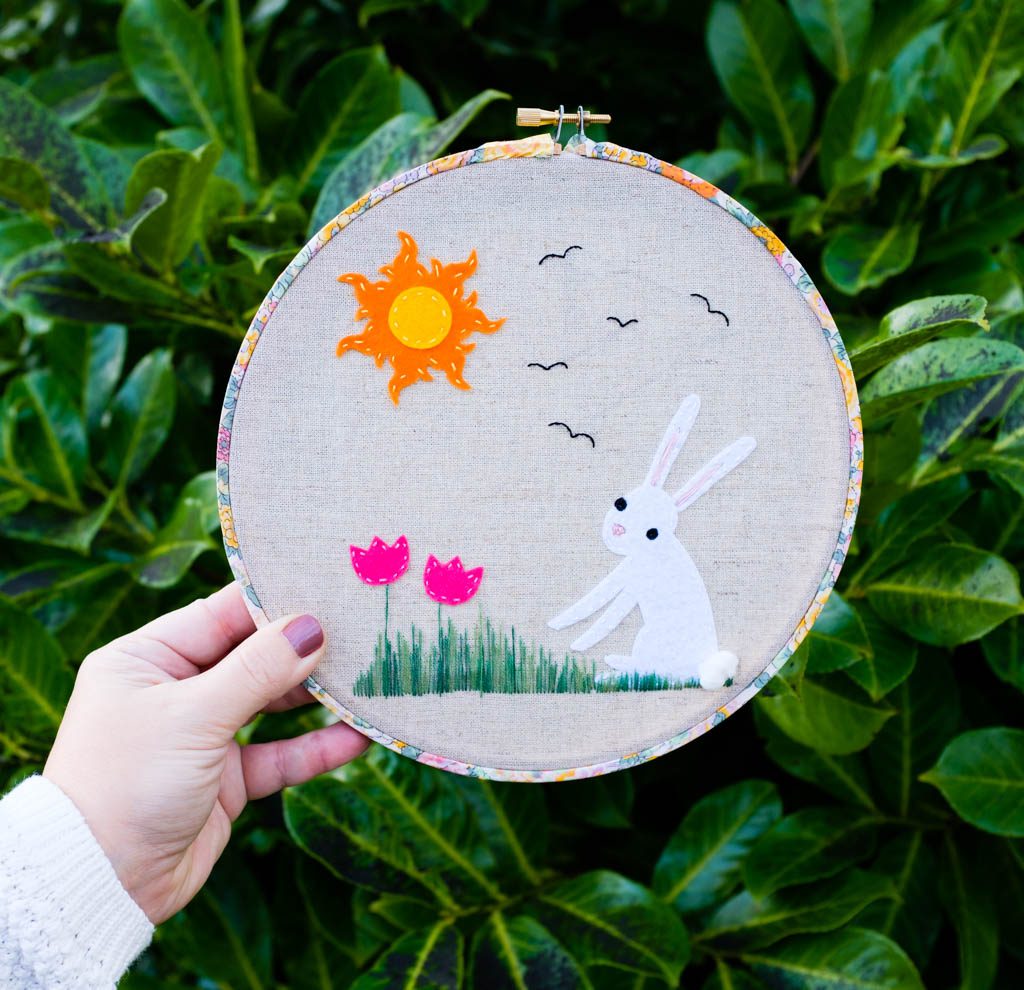 SaveSave