As you know, we simply can't have too many bookmarks in this household. We're currently in the middle of spring holidays, so a lot of reading is going on and it's always more fun to have a pretty bookmark to hold your place. This sweet Peekaboo Flower Bookmark is easy to make and not only is it lovely, it makes a great gift, too!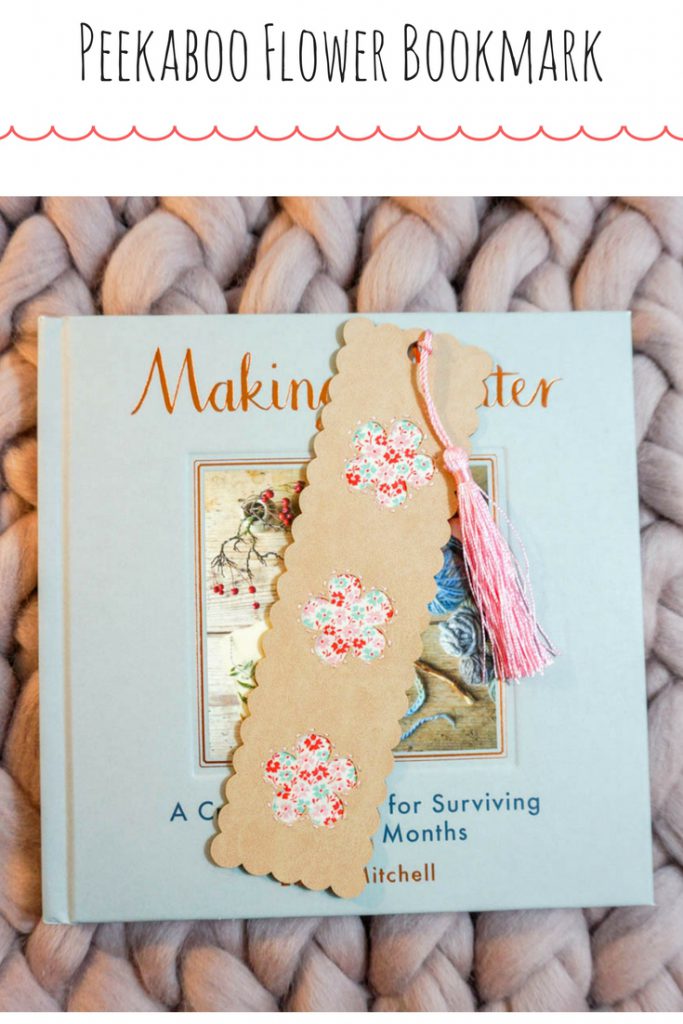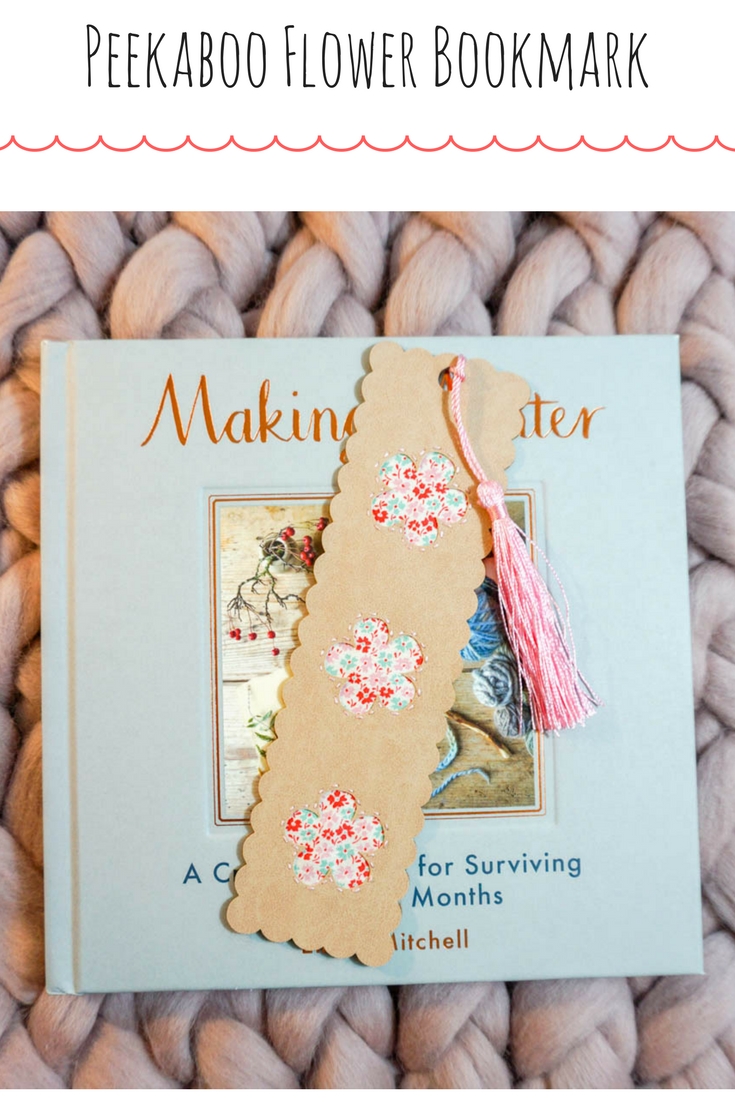 This post contains affiliate links.
Supplies:
floral fabric
tassel
glue (I used Fabri-Tac)
needle and thread (optional)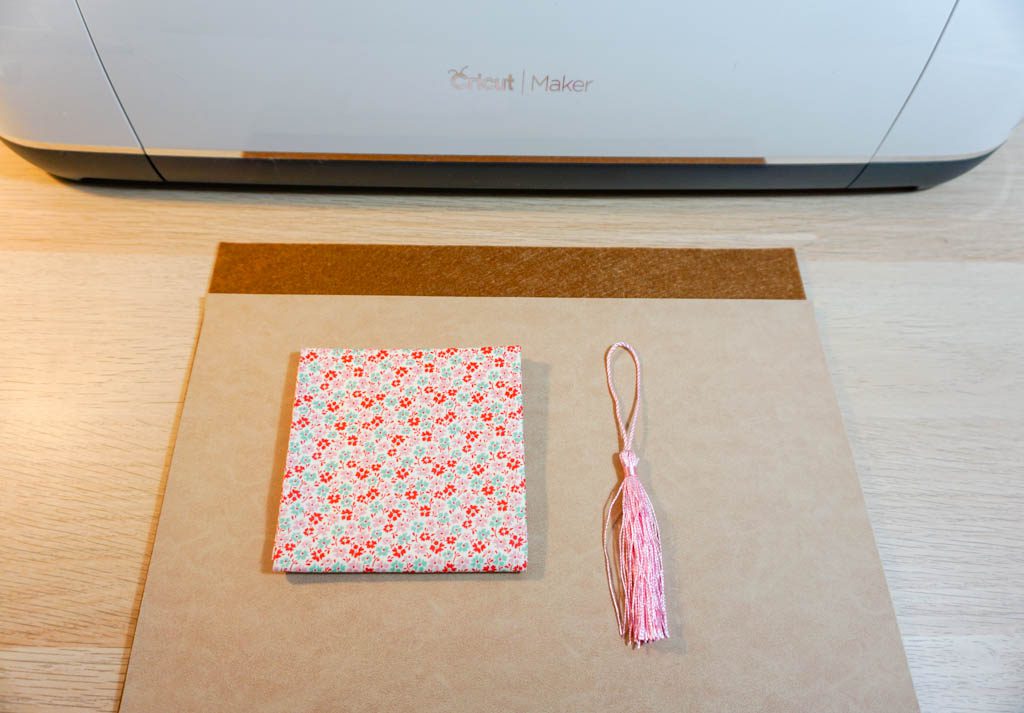 Download the bookmark SVG and upload it to Design Space. To download it, click on the link in the supplies. A new window will pop up. Save the image to your computer and then upload it to Design Space (or the program of your choice).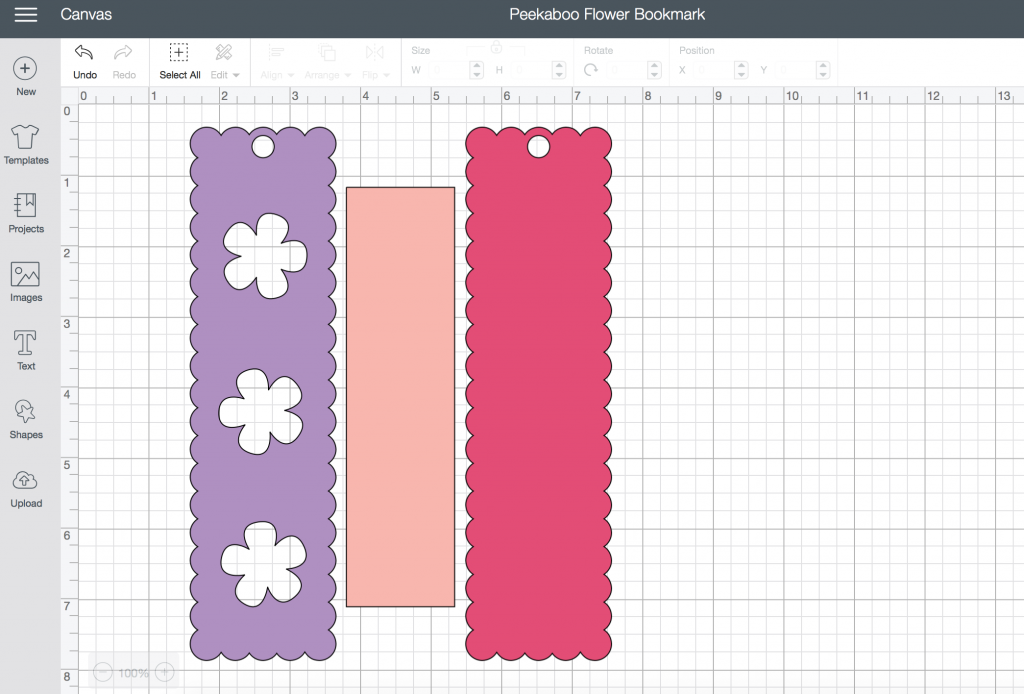 There will be three pieces–the flower cutouts are the faux suede, the rectangle is the fabric, and the solid scalloped piece is the felt.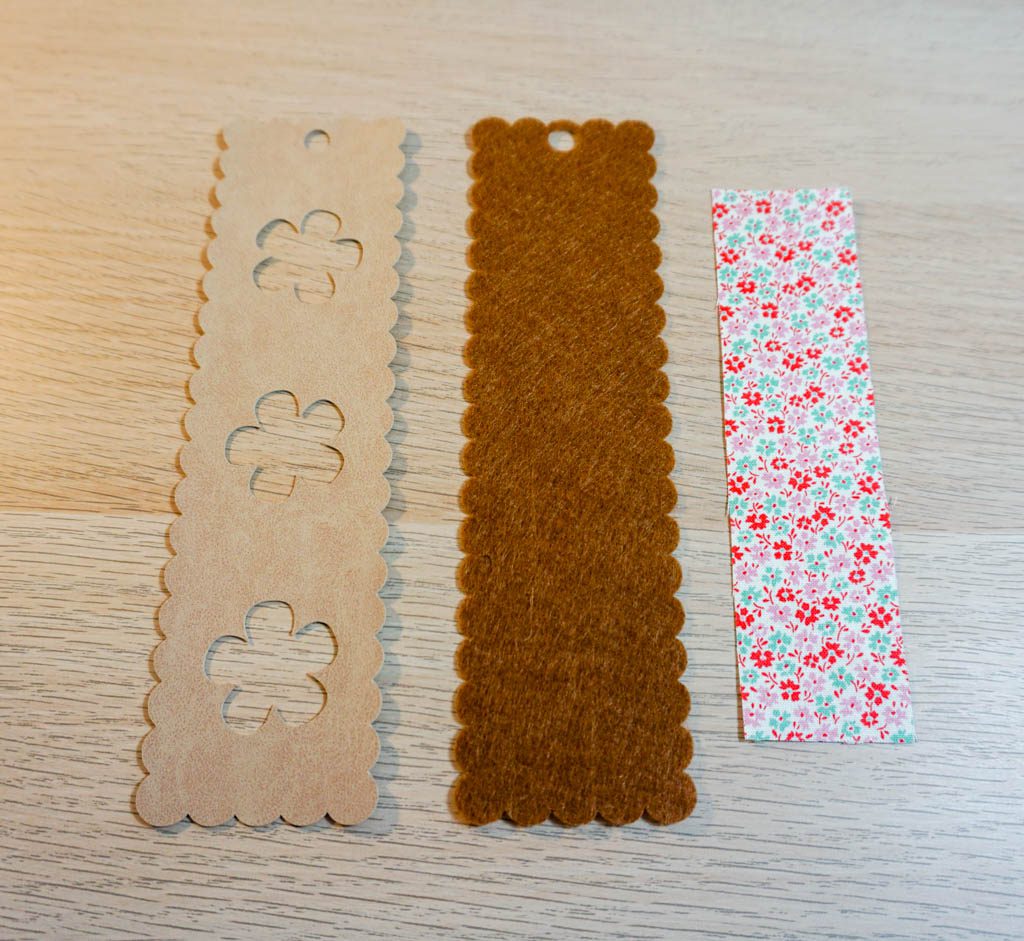 Place the fabric onto the felt so that all three flower cutouts will fully show the design. Glue it down. Don't use too much glue, though–you don't want bumps or for it to interfere with your stitching.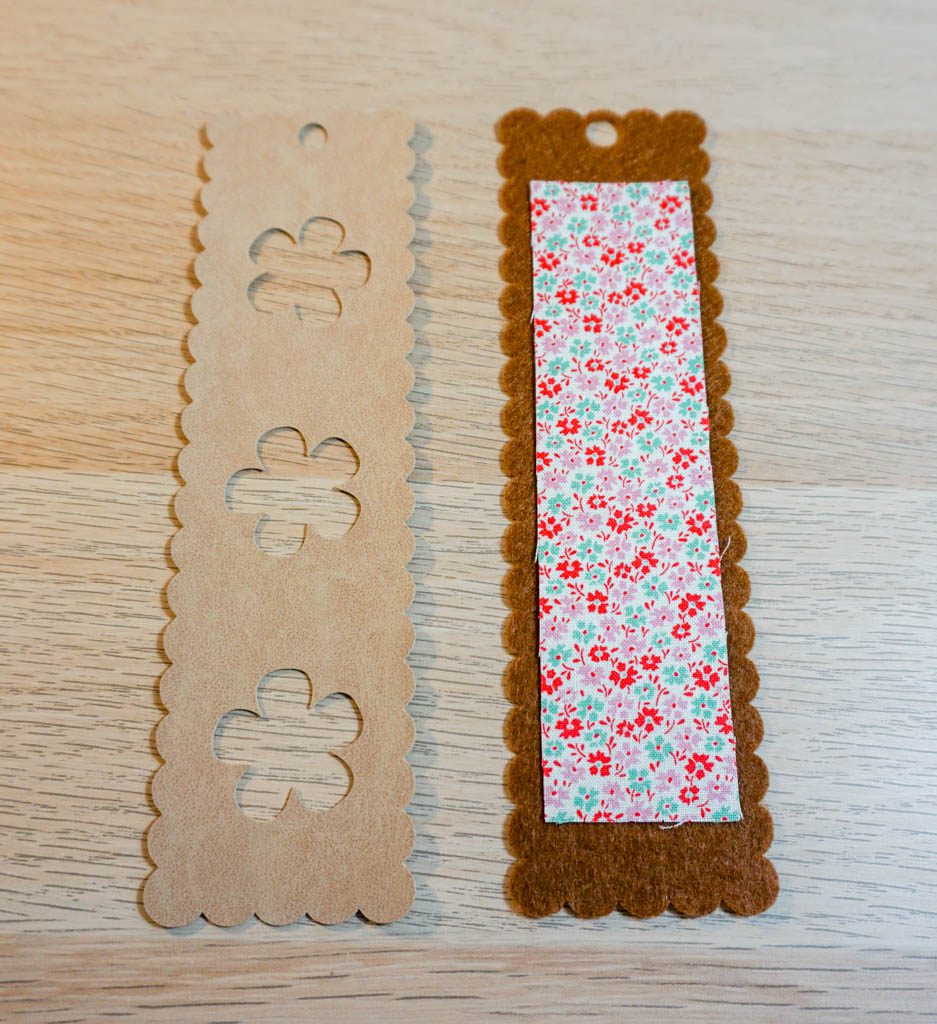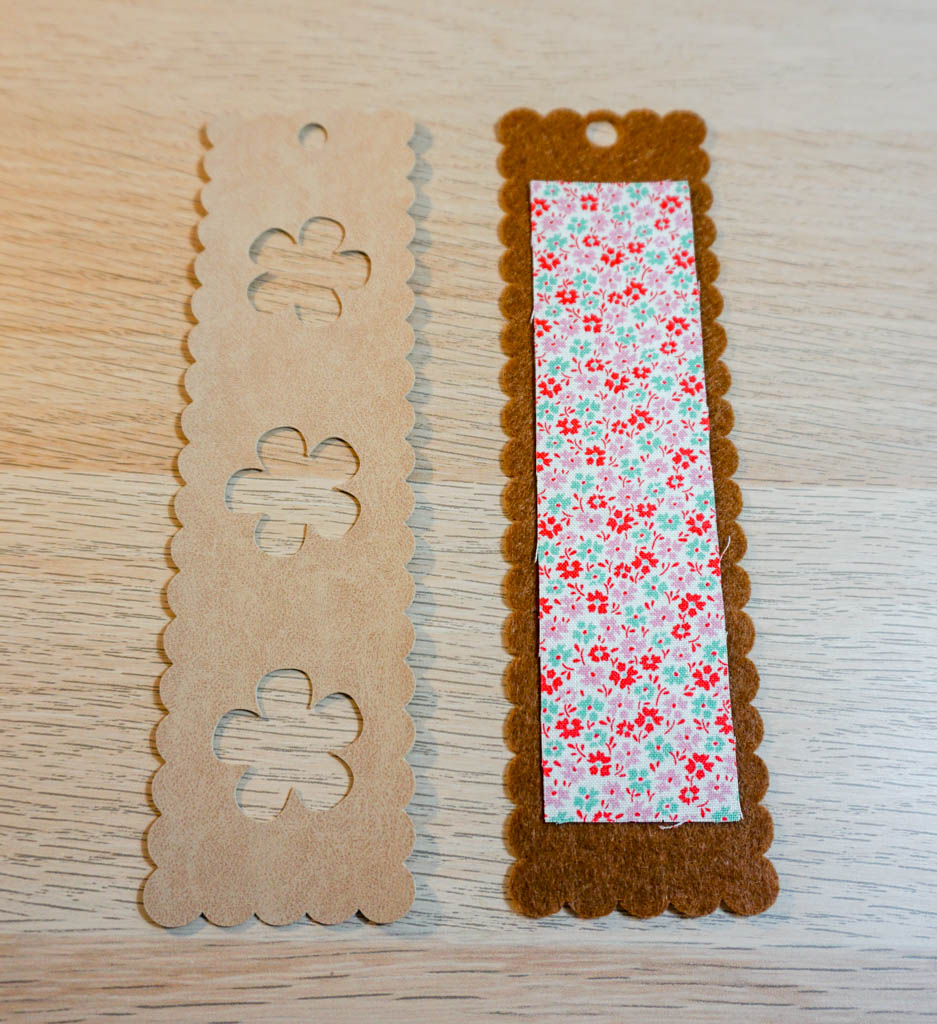 Glue the top of the bookmark onto the felt.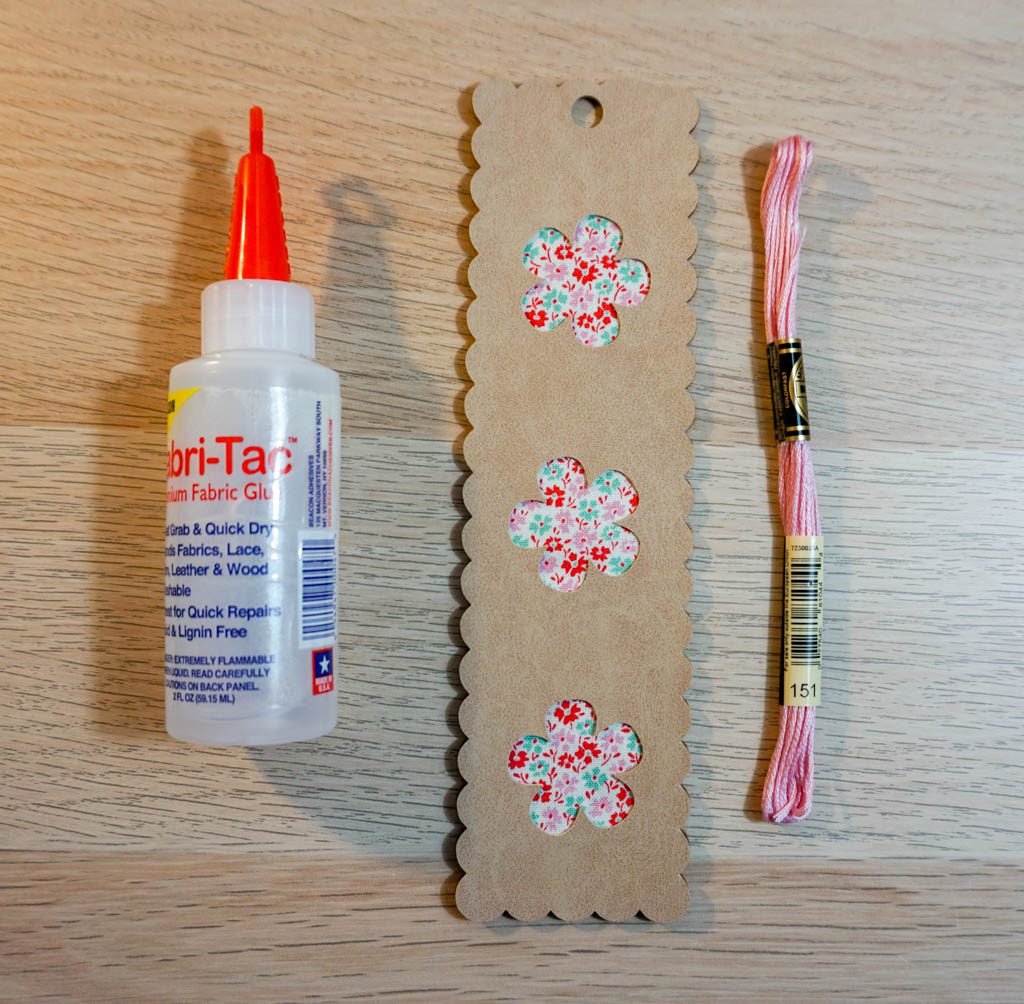 I chose to add some simple stitching embellishment around the flowers, but it's not needed to secure the bookmark. If you do decide to stitch, make sure the glue is dry first.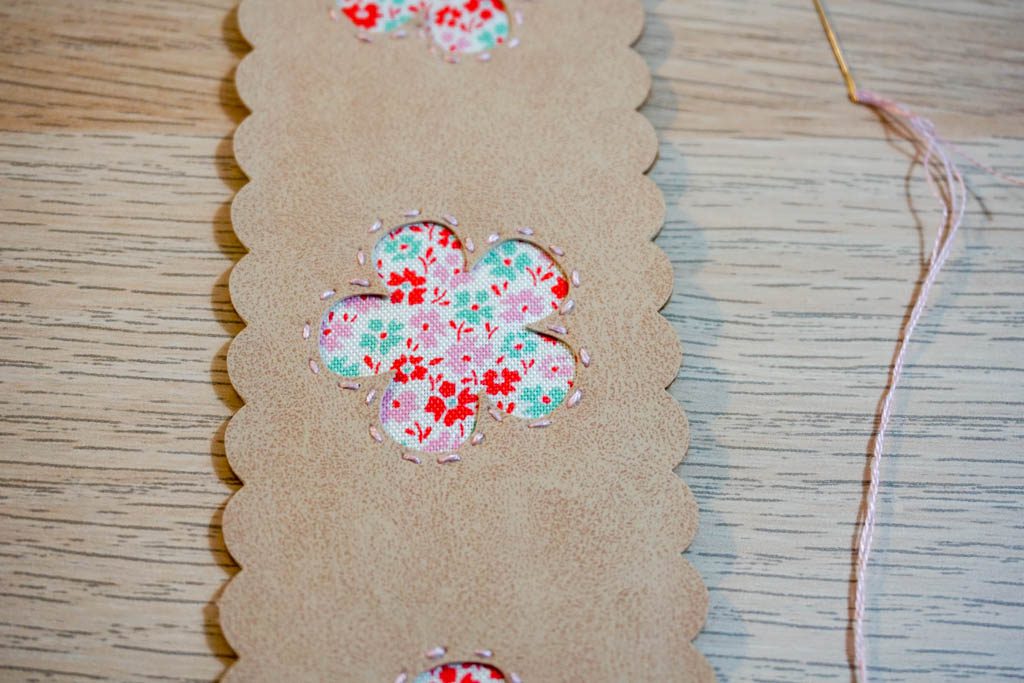 Loop your tassel through the hole at the top of your bookmark and you're finished!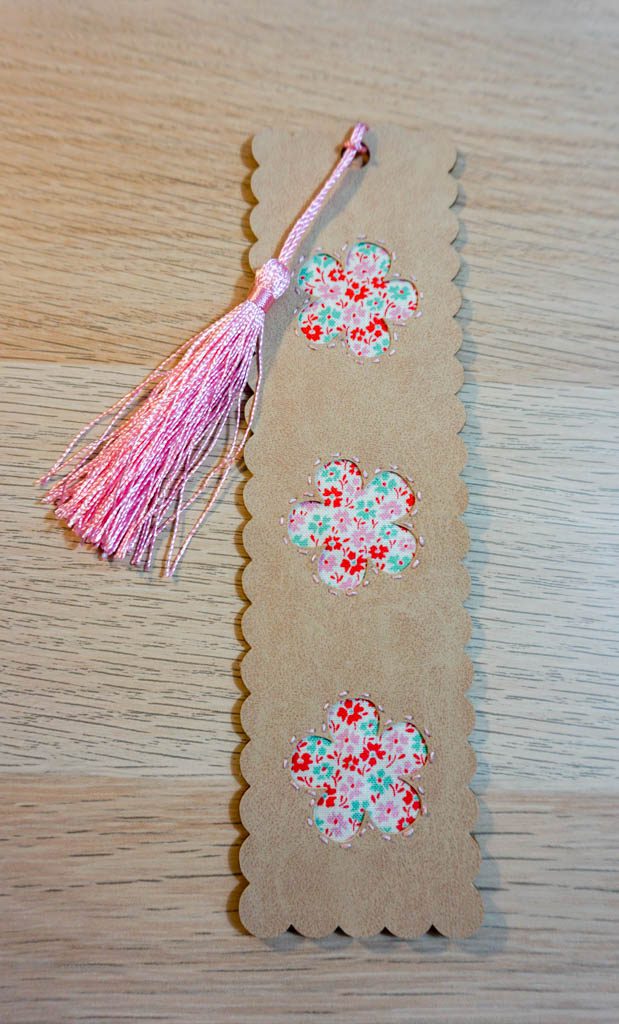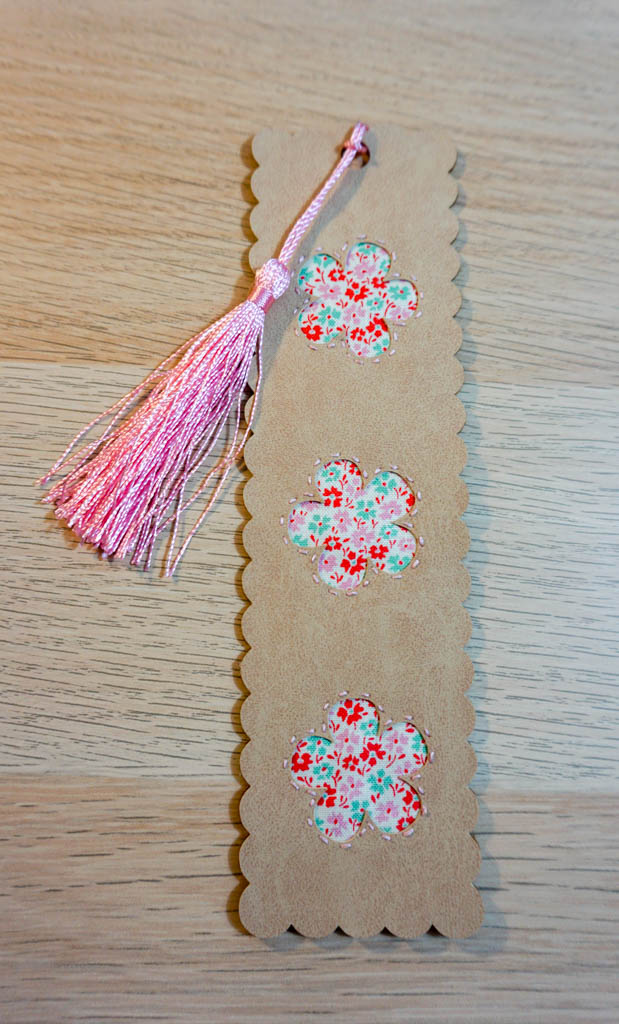 This Peekaboo Flower Bookmark is a quick make and will be pretty in whatever colours and fabric you choose. Make one for yourself and give one as a gift!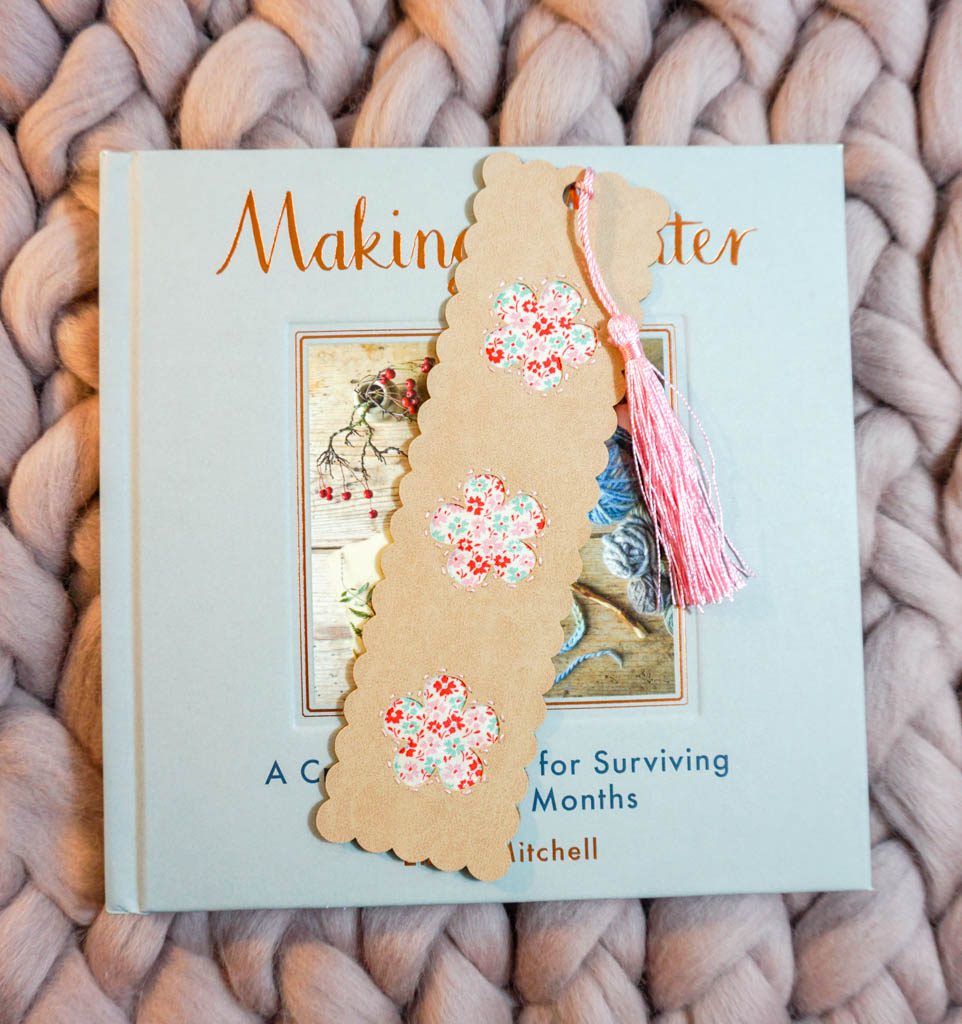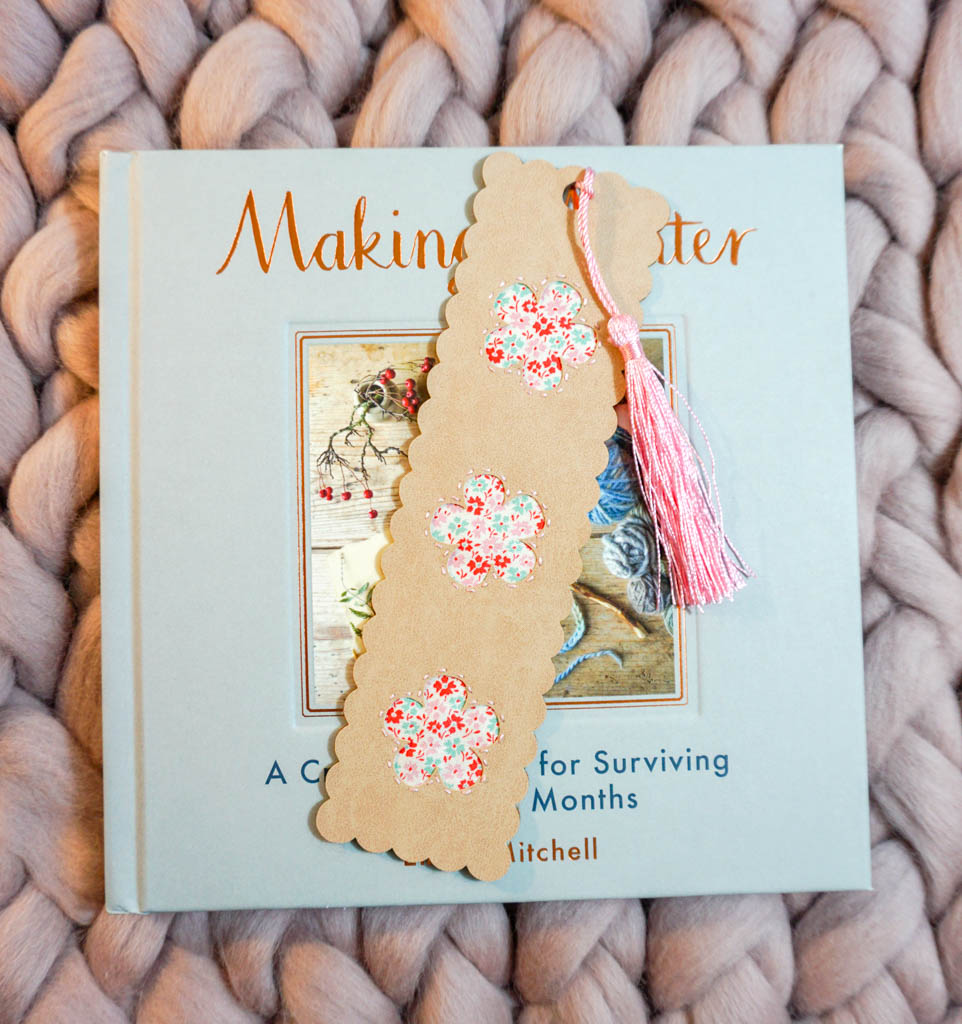 Want to make more bookmarks? How about this striped peekaboo bookmark?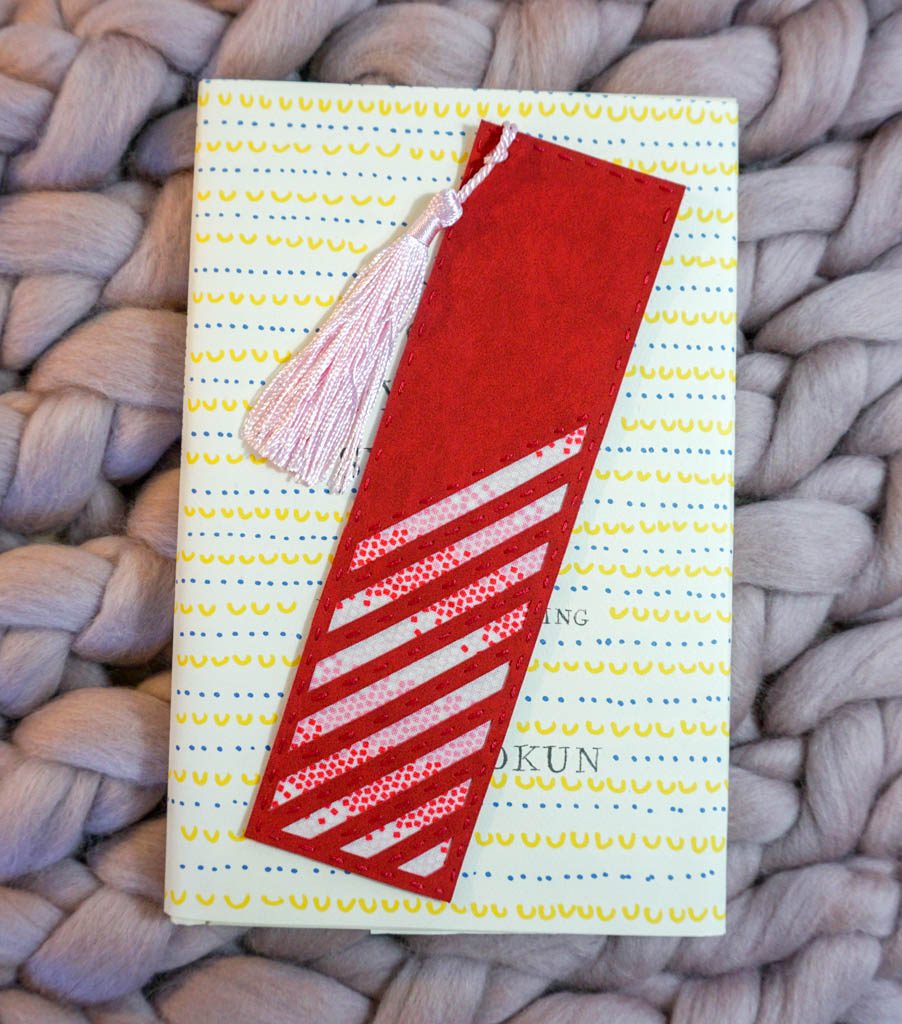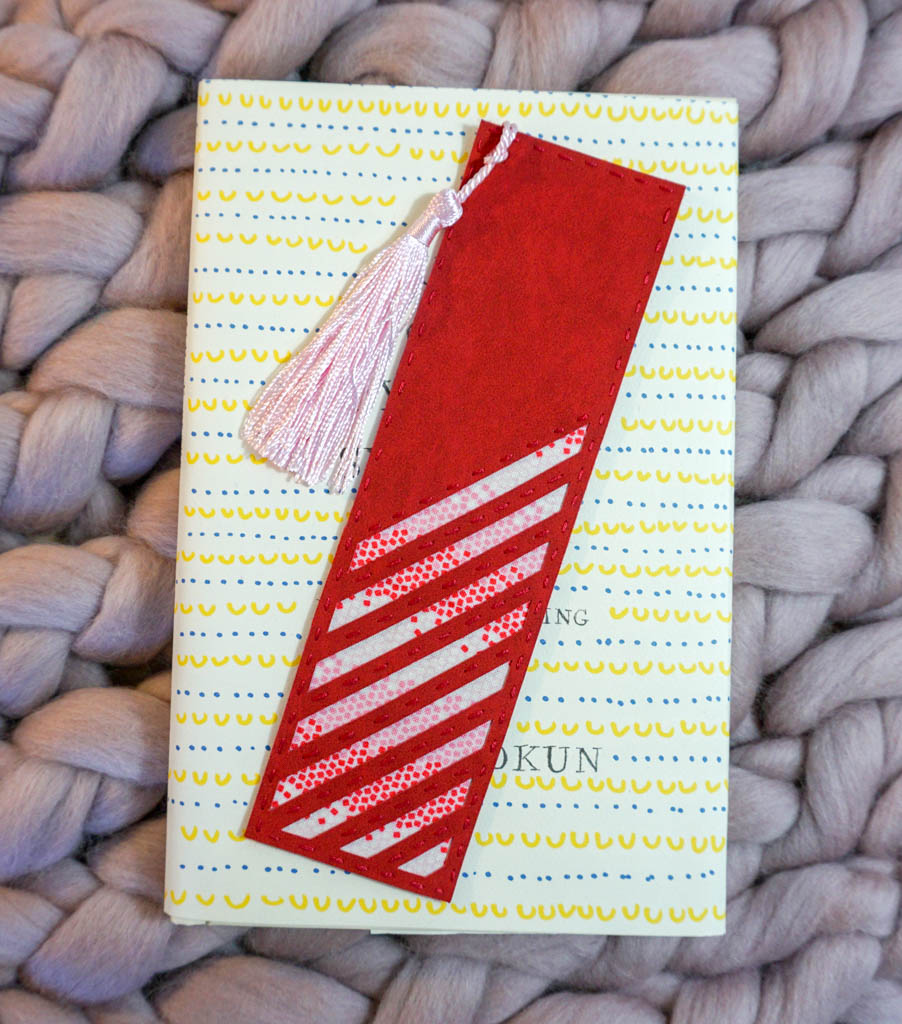 Or this felt heart page corner bookmark!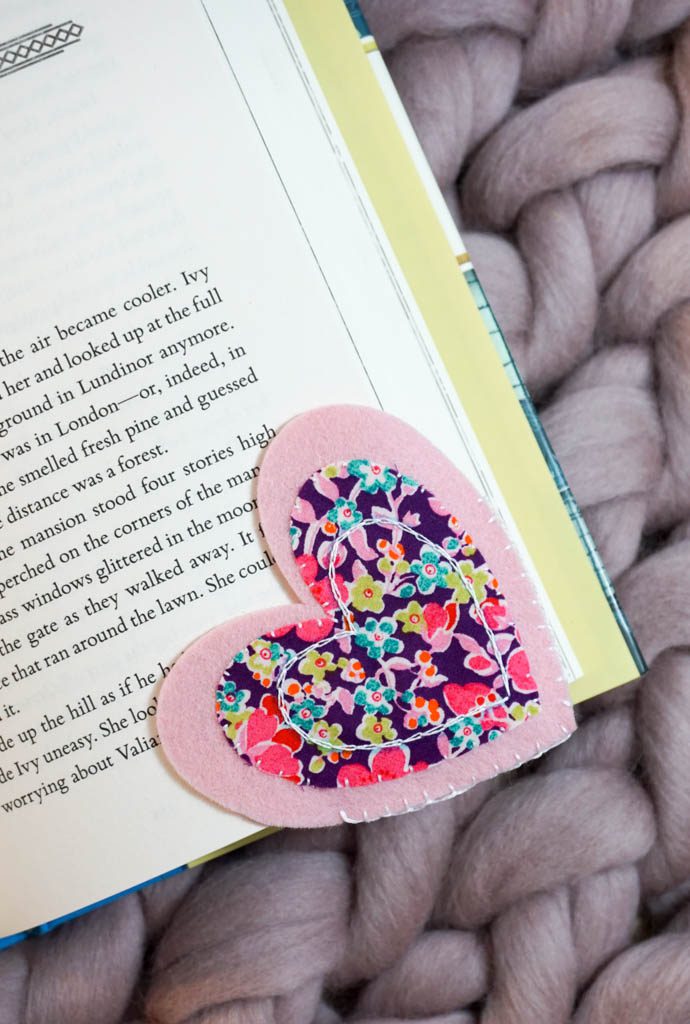 SaveSave