Curling up with a good book is such a simple pleasure and one that I haven't been doing enough of lately. For someone who loves to read as much as I do, I have found that I've gotten caught up in doing "more important" things instead of taking the time to relax. As a kid, I looked forward to my summers of almost uninterrupted reading. If I had a book, I was happy. What I rarely had as a kid, though, was a nice bookmark. My bookmarks were often a piece of scrap paper or just anything that would work. While I don't believe a fancy bookmark is what reading is all about, it's nice to find a reason to read, even if it's as tenuous as needing to use the fun new bookmark I just made. This Striped Peekaboo Bookmark will keep you and your next book happy!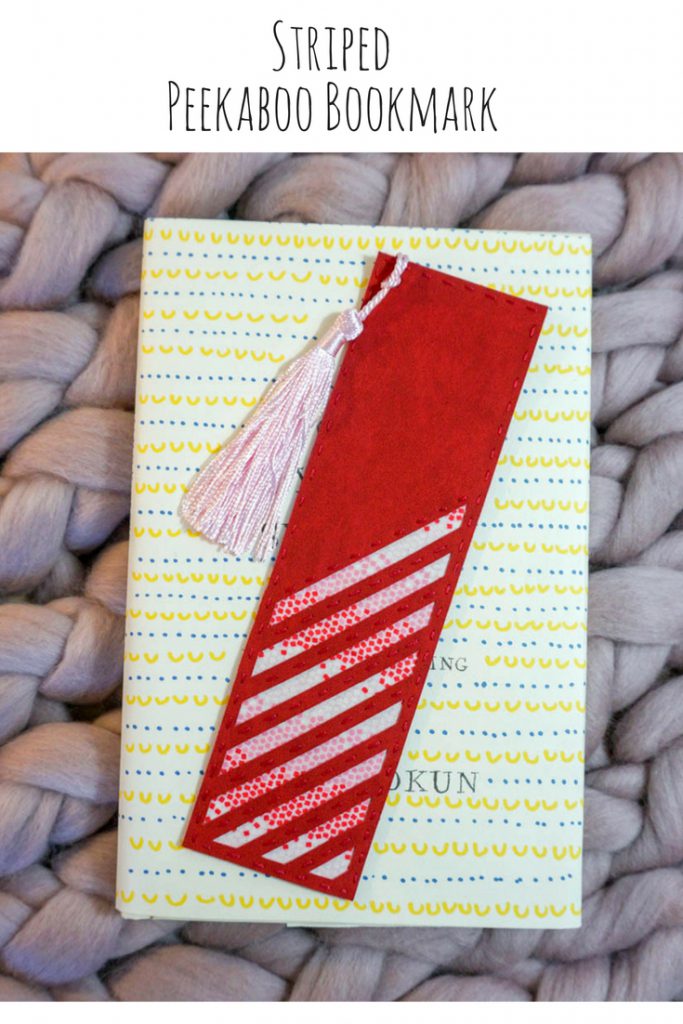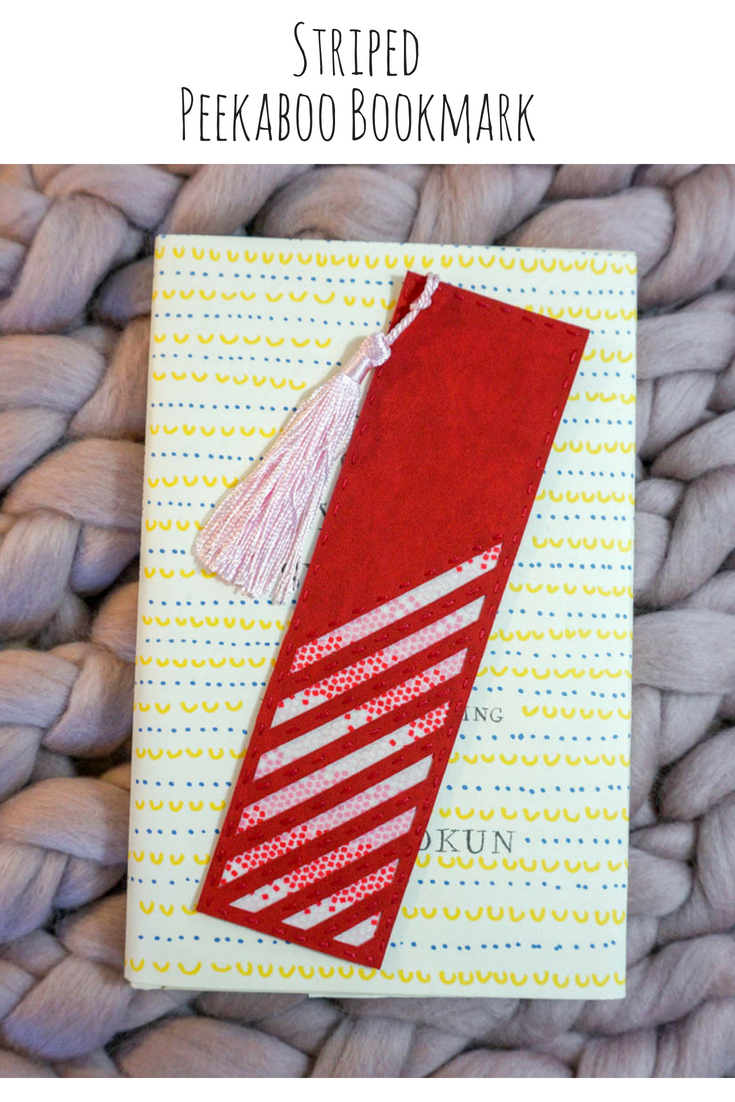 This post contains affiliate links.
Supplies:
fun fabric
embroidery floss
tassel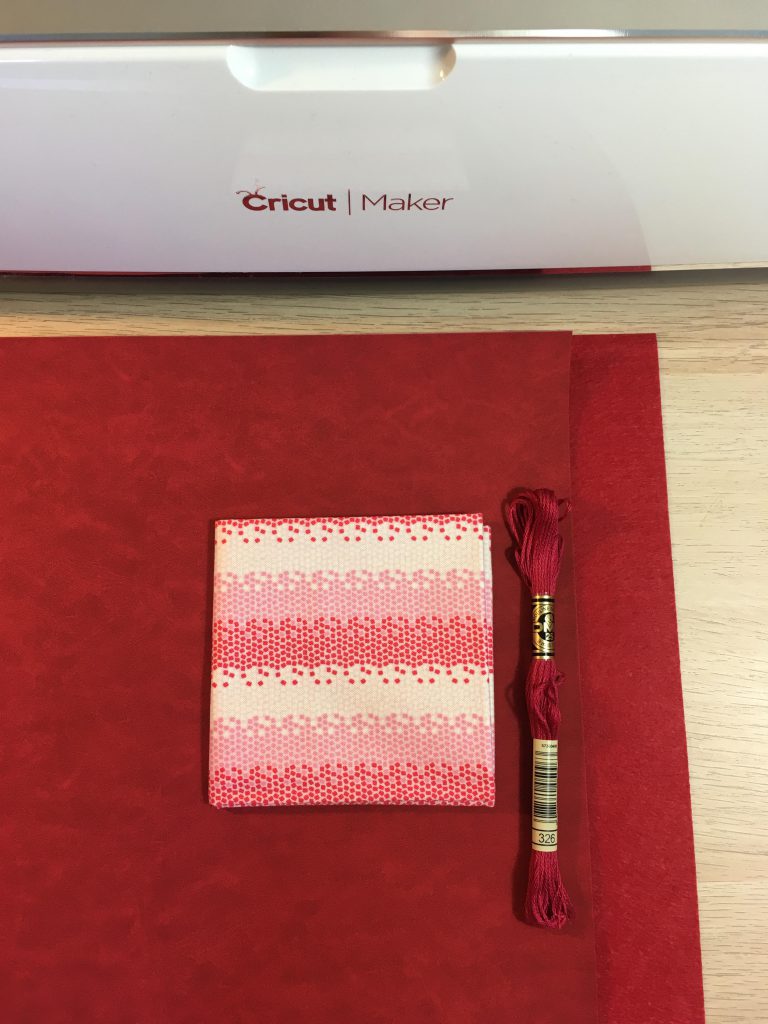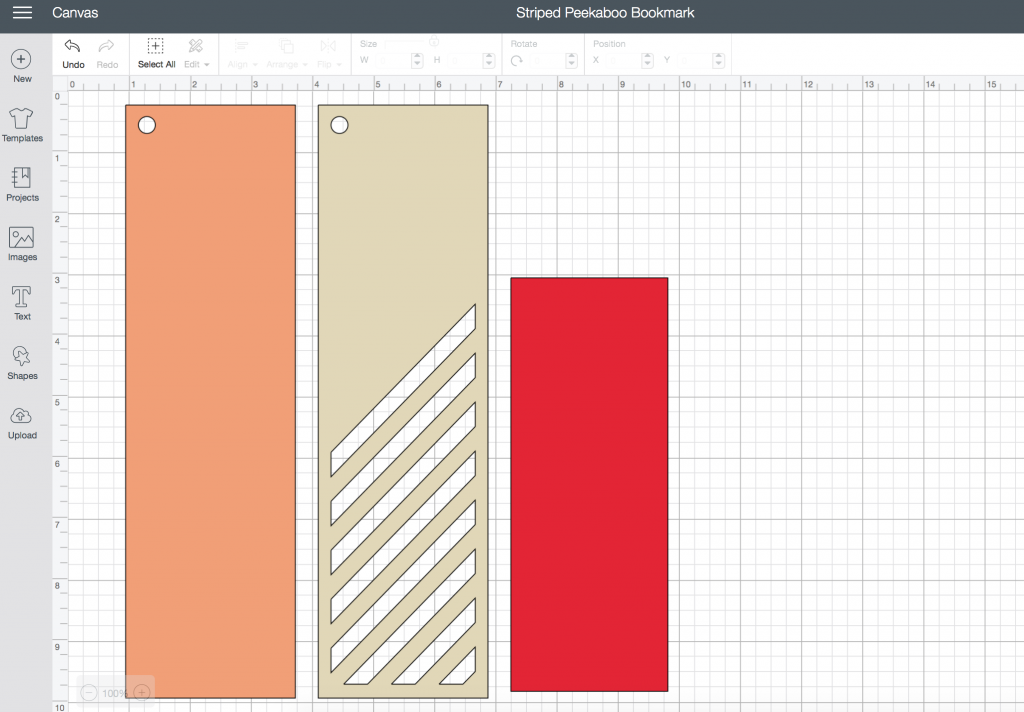 Download the free SVG and cut it out. I sized it to a 7.5″ long bookmark. The smallest piece is the fabric, the piece with the striped cutouts is the faux leather, and the remaining piece is the felt.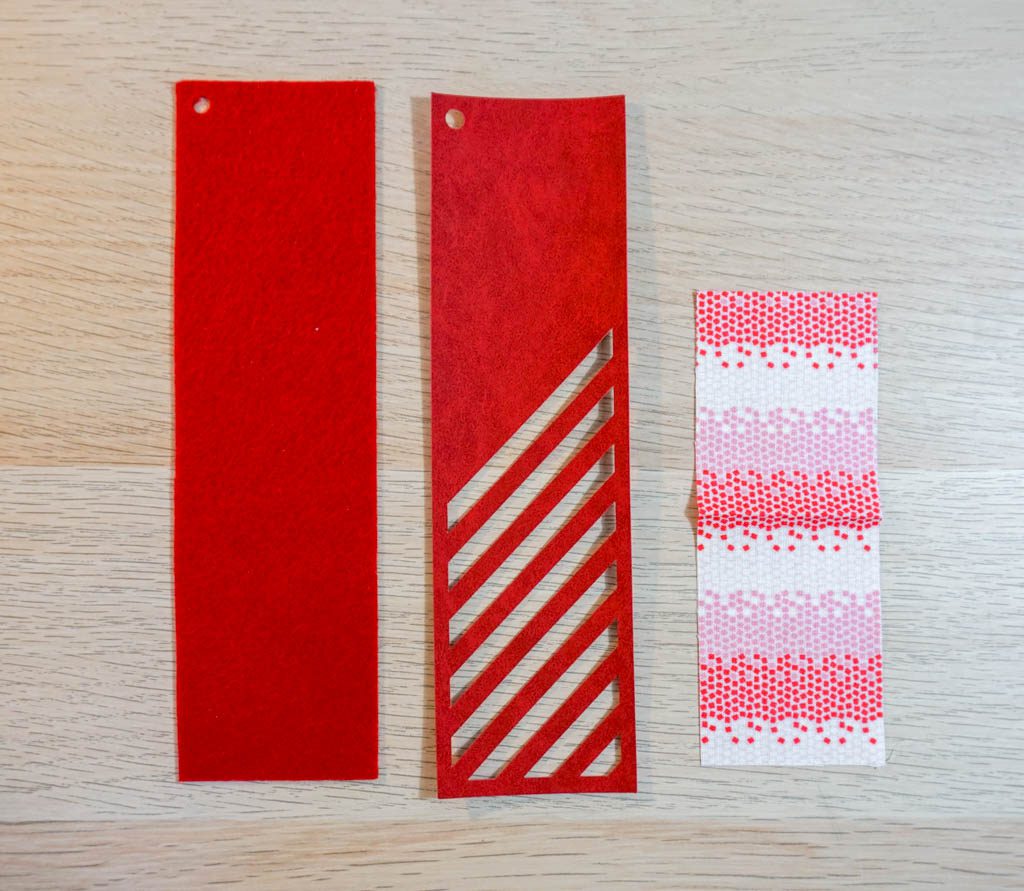 As always you can glue the pieces together if you prefer (felt on the bottom, fabric in the middle, and faux leather on the top). I just love the look and added texture of simple stitching, so that's what I did for this.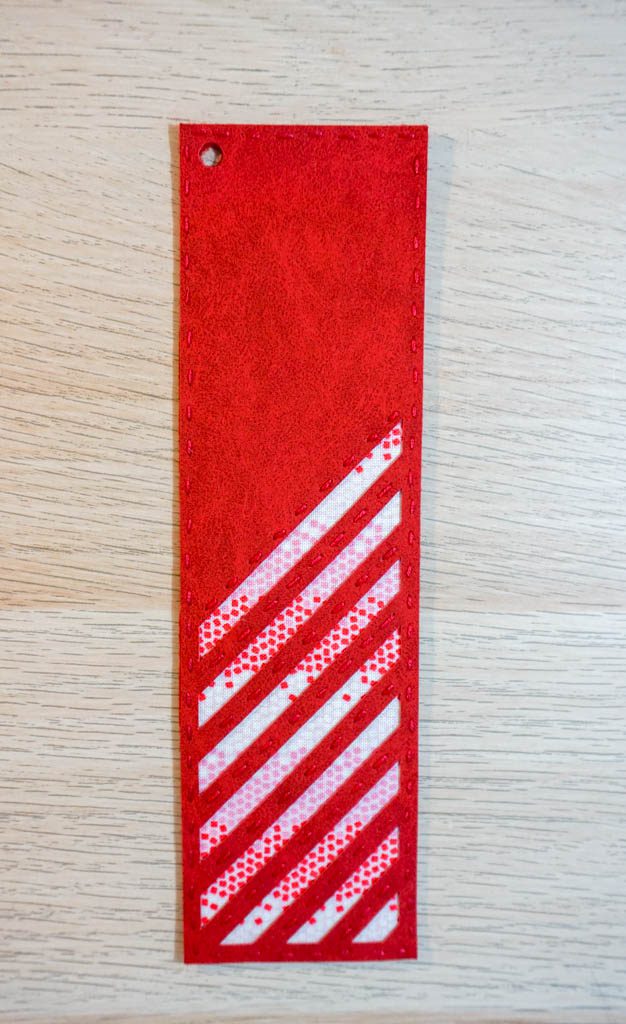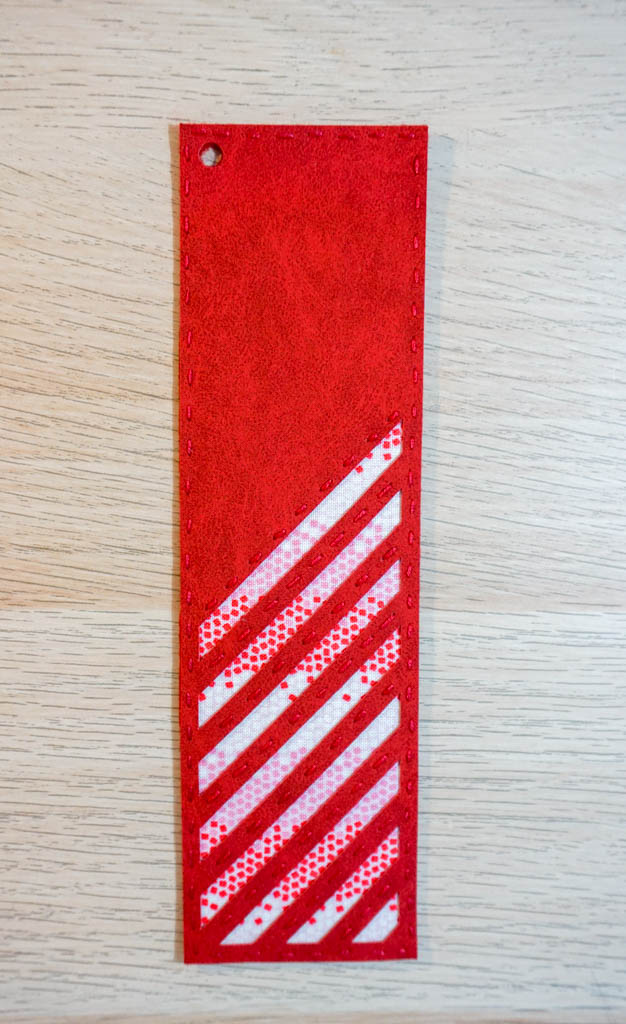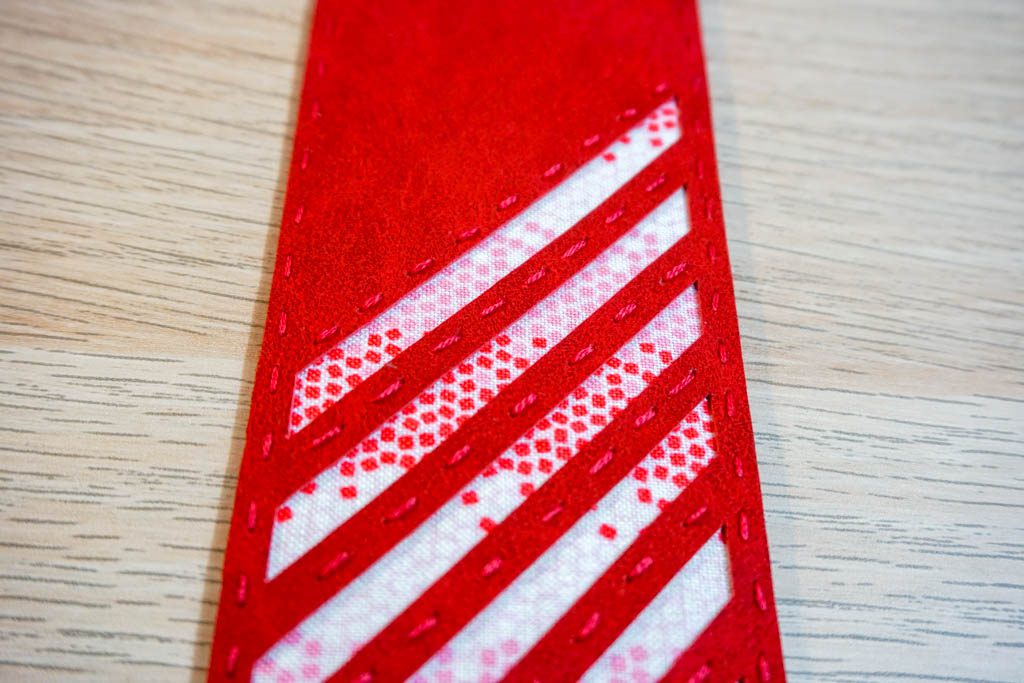 To finish off the bookmark, add a tassel. I love that the tassel hangs from the corner to offset the diagonal stripes!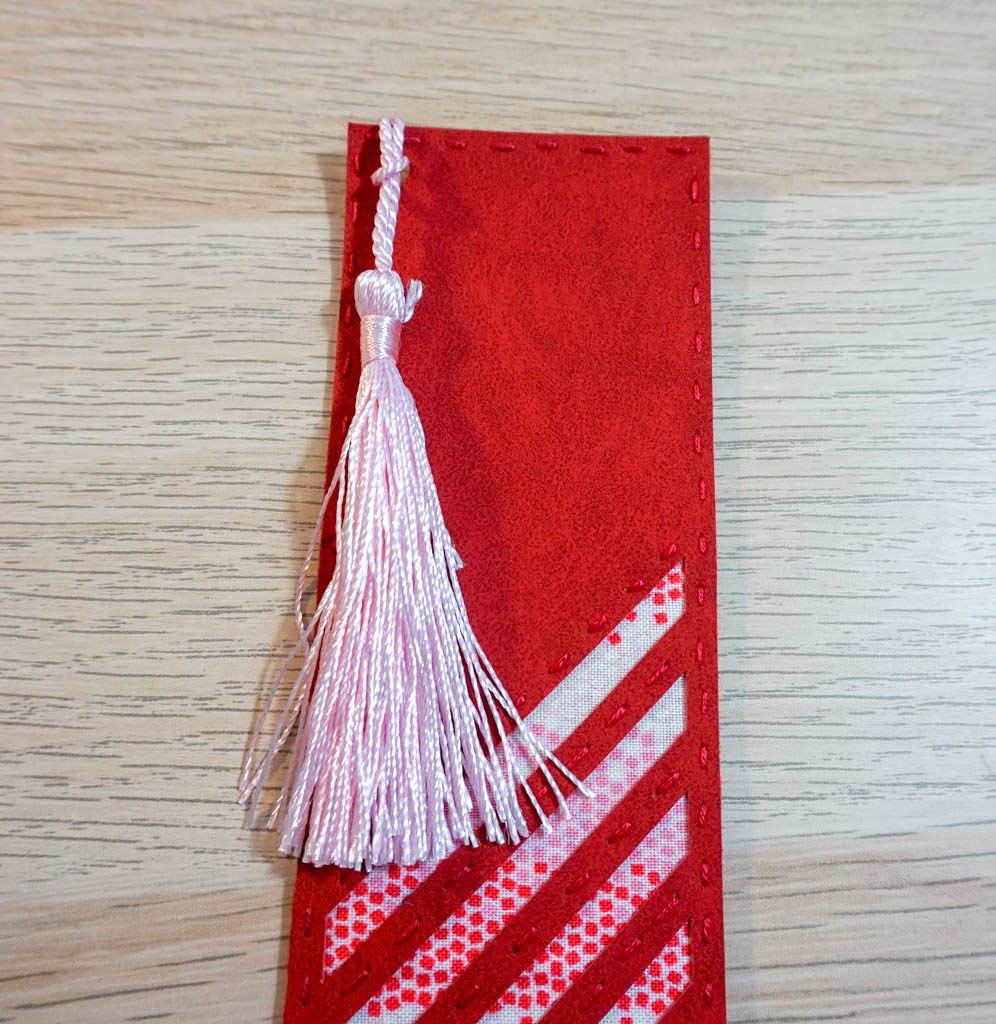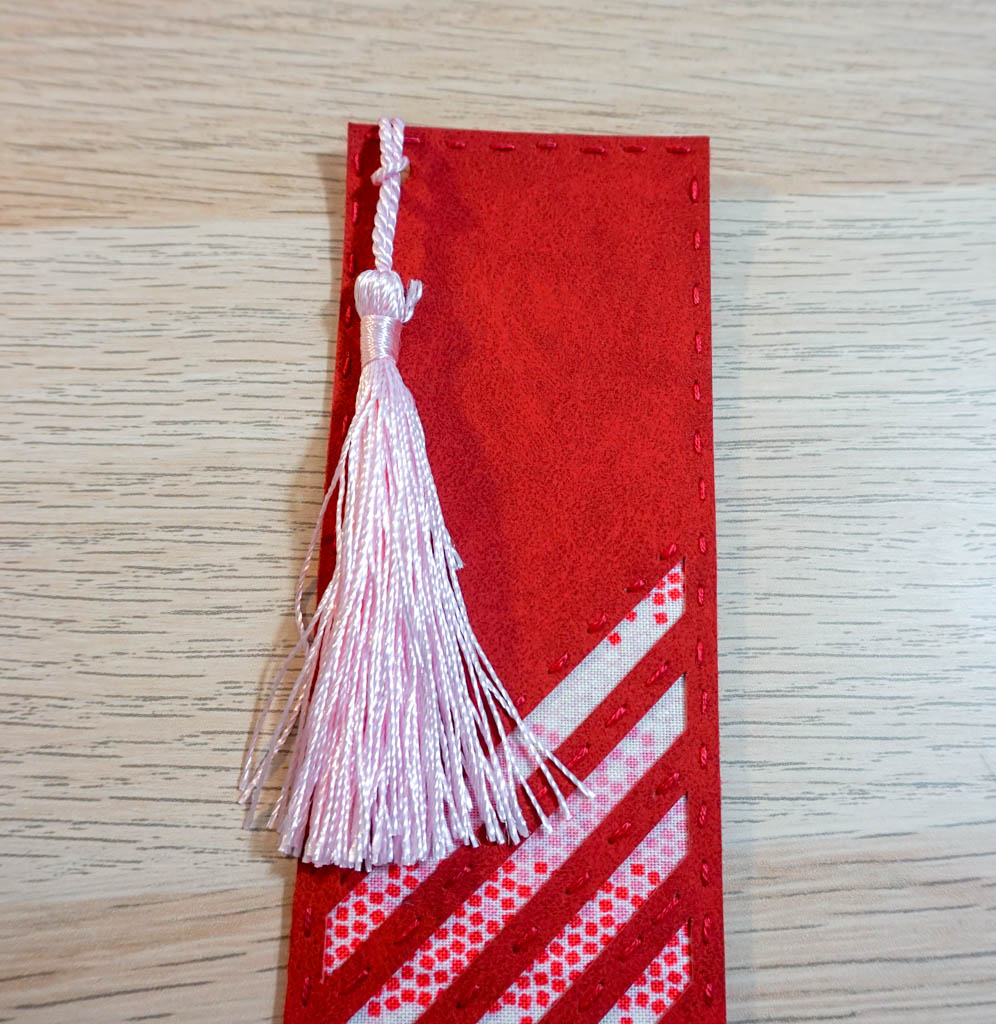 I'm currently reading The Curse of the Boyfriend Sweater by Alanna Okun. It's a book of essays on crafting and if you're a maker of any sort, I highly recommend it. You can read one essay at a time and use your new Striped Peekaboo Bookmark to hold your spot. The combination of making and reading about making couldn't be more perfect!