I'm excited to have my friend and virtual assistant guest posting today. I've known Andrea for years and used to go on regular shopping sprees in her Etsy shop. When she announced her new venture as a virtual assistant, I knew she was the person for me! She's sharing a fun DIY Beer Caddy with us today. It makes a great gift, but I want one for myself!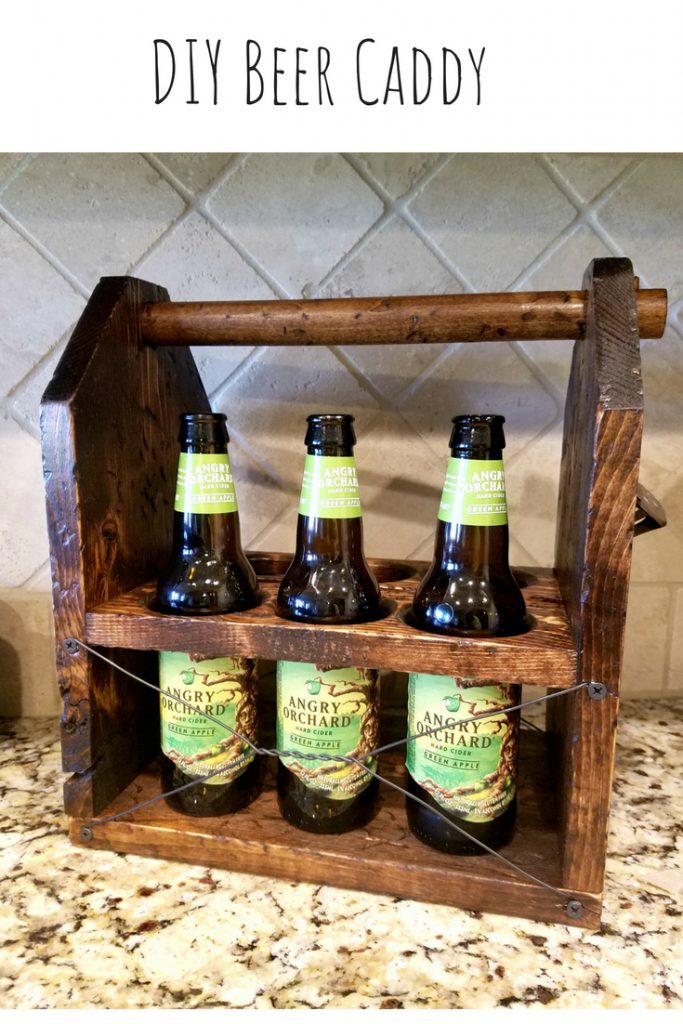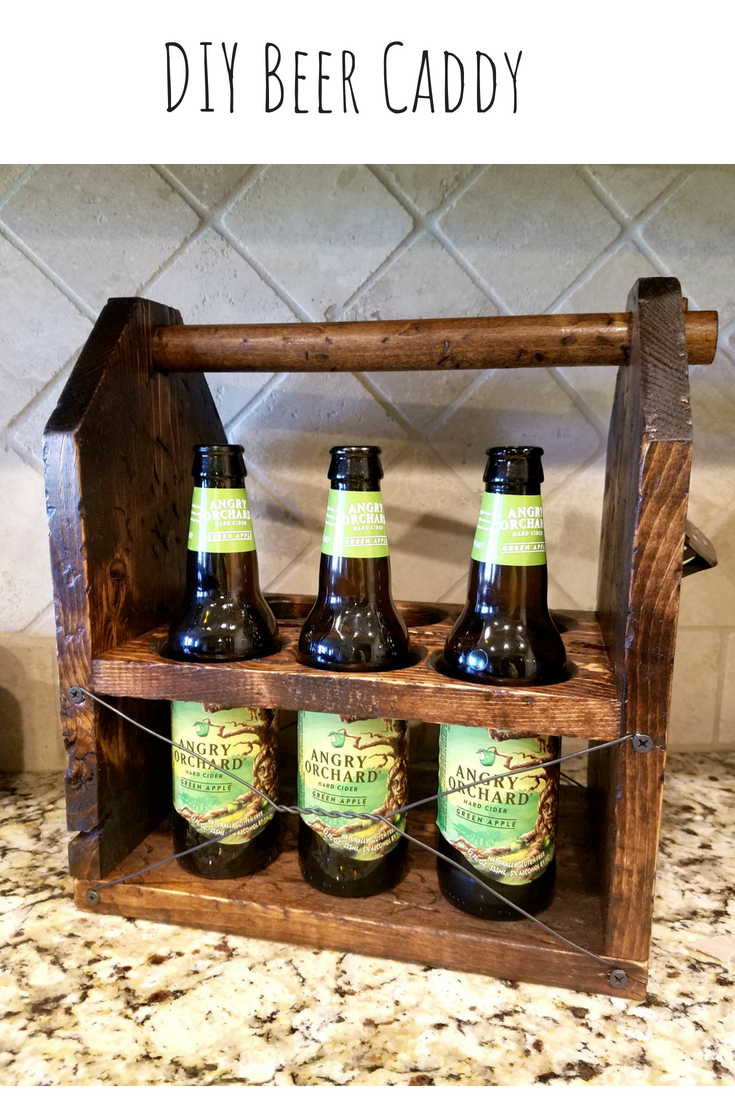 Hey guys! I'm Andrea – virtual assistant ninja, and previous Etsy shop owner!
The husband and I have a friend who just purchased a new home last week and we wanted to make him a unique housewarming gift. Since he and my husband share a love of beer, we decided to do a custom DIY beer caddy.
We started by cutting our side pieces, bottom piece, and the bottle holder pieces. Once those were cut, we drilled out the holes that the bottles will fit in once it's all put together and then sanded the edges to make them nice and smooth.
Next we distressed the wood, which is a fancy way of saying that we smacked it with a hammer, screw driver, and a rock to make lots of random marks all over each of the pieces.
When all the pieces were nice and beat up, we put the caddy together and applied a Minwax stain. Have you guys used stain before? If not, I highly recommend it! It's so quick and easy and makes projects look amazing!
After the whole thing was stained, we had to call it a day because the Oklahoma humidity wasn't cooperating with our project making, so the stain wasn't drying very fast.
The next morning we applied some wipe-on poly. This is another product that we loveeee! It gives just the right amount of shine to your finished pieces and gives it a little extra protection!
We then attached some wire to the sides to keep the bottles from possibly falling out, and also to give it just a little extra visual interest! And of course, to make this caddy fully functional we attached a bottle opener to one of the side pieces (We ordered ours here).
We love how it turned out! We just need to fill it with some full bottles of beer 😂 and it's ready to be delivered to our friend's new home!
SaveSave
SaveSave
SaveSave