If you're a Disney parks fan, you can't leave Disneyland Paris off your list. Not only do you get some new Disney magic, it's located right next to one of the most beautiful cities in the world. If you're planning your first visit, I'm here to tell you everything you need to know about Disneyland Paris!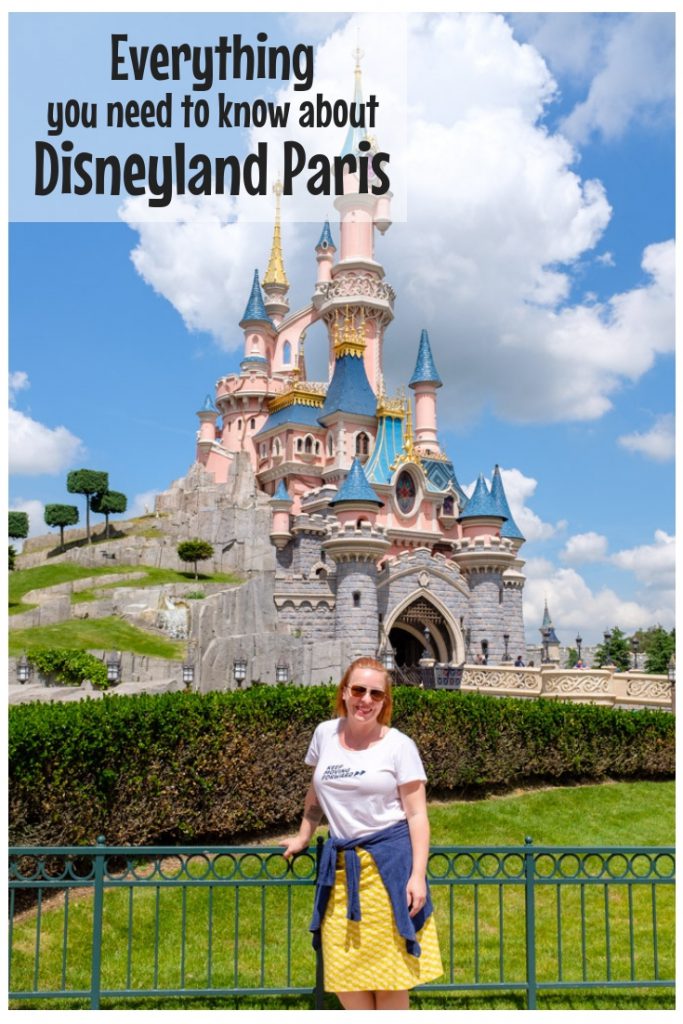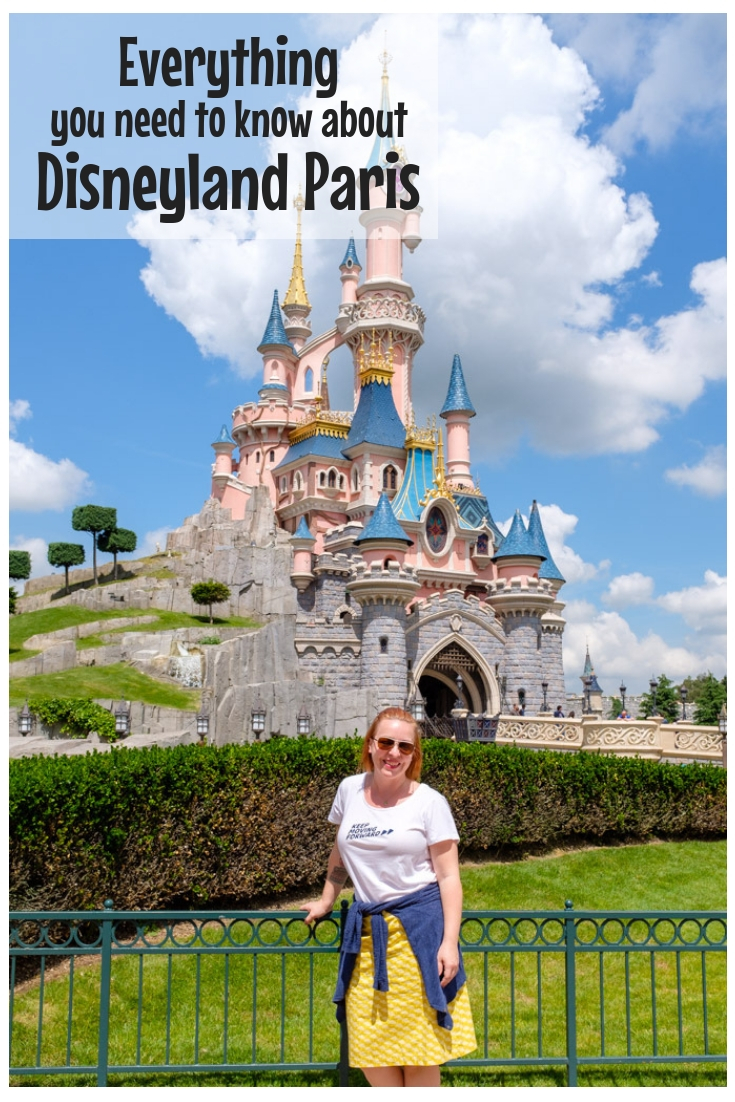 Getting there:
We've always flown into Charles de Gaulle Airport. There are multiple ways to get to Disneyland from the airport. Both of our preferred methods depart from Terminal Two. The high speed train option will get you to the Disneyland stop in a matter of minutes–quite literally. The Disney station is Marne-la-Vallée/ Chessy Station. However, we don't take it when our kids are with us because it can be rather chaotic, especially if there's luggage involved. Our most used option is the Magical Shuttle. You can pre-book your tickets online or buy them from the desk. It obviously takes longer than the train, but we've found it to be much easier with the kids. The shuttle stops at all of the Disneyland hotels, a small hub in town with hotels, and at Disneyland itself. The final stop is right next to the train station where you would have ended up had you chosen the train.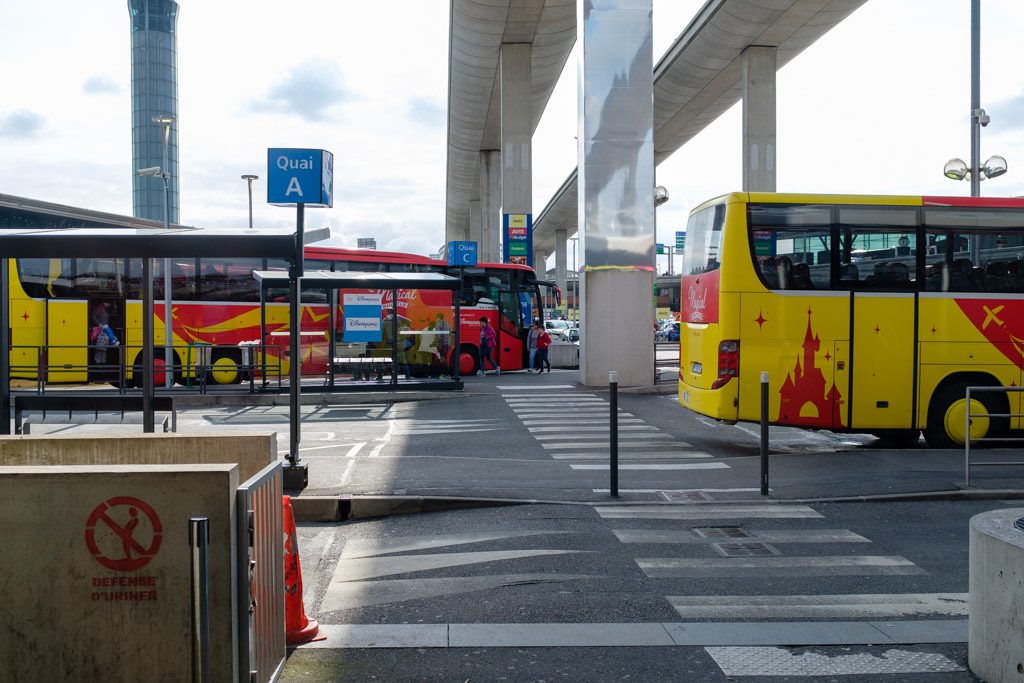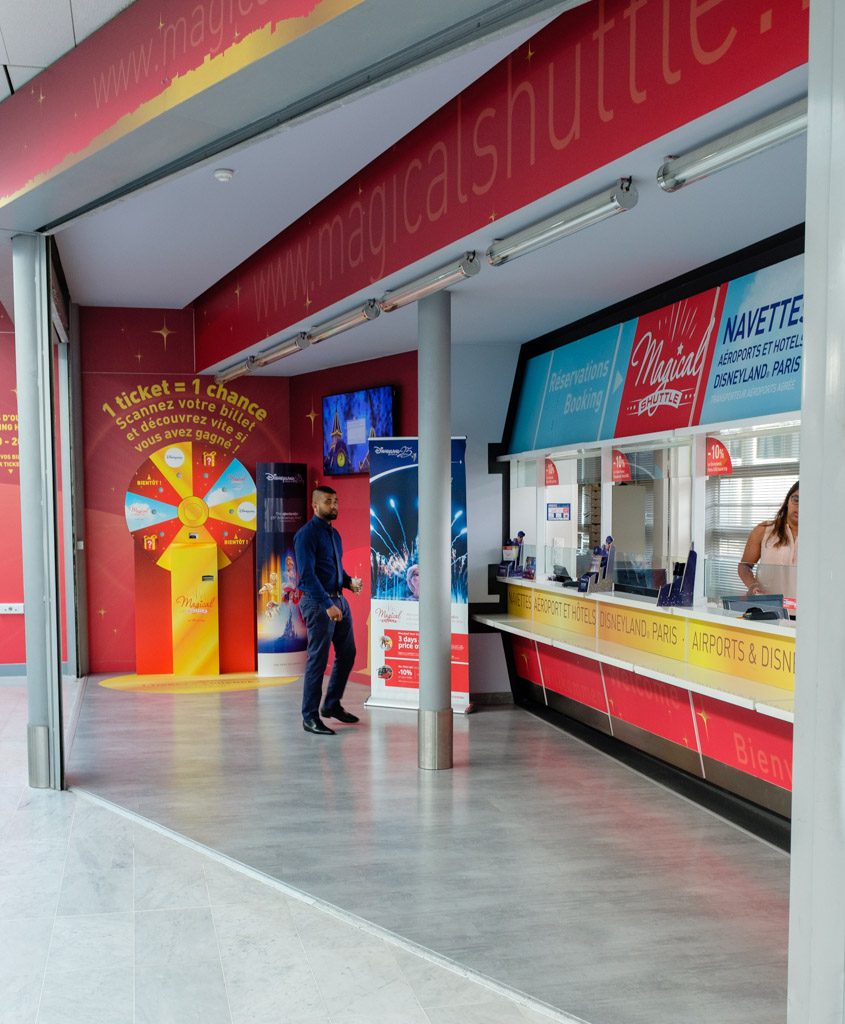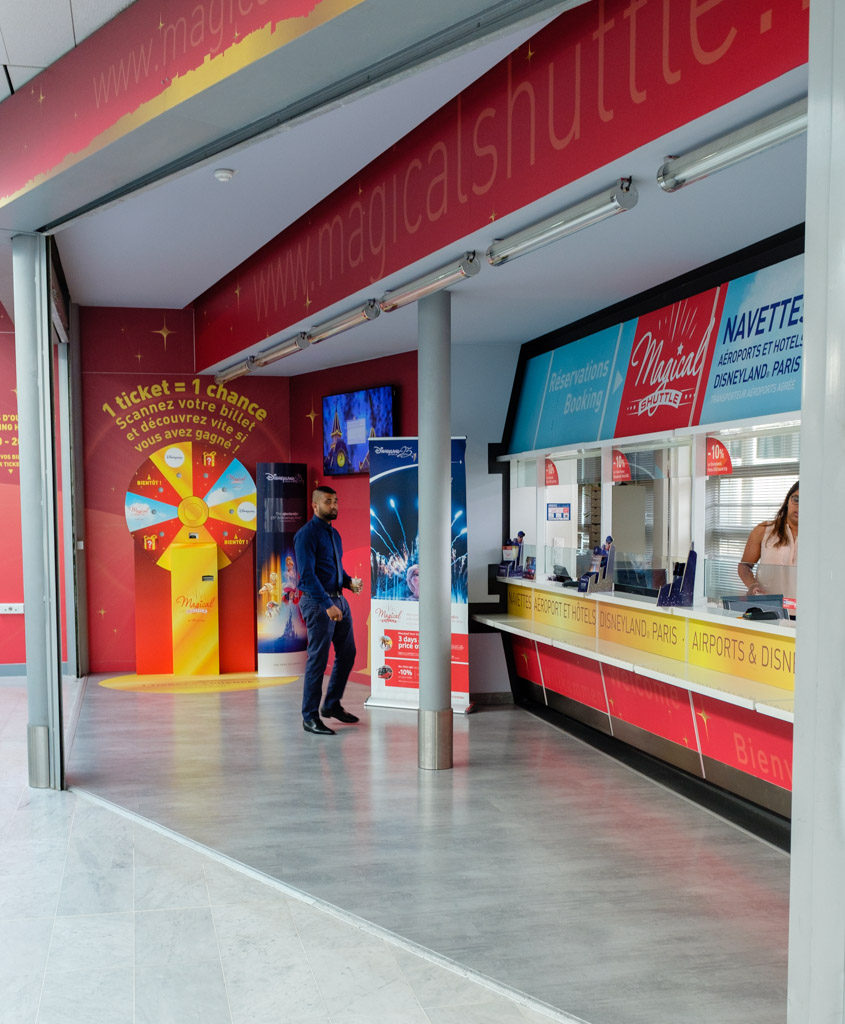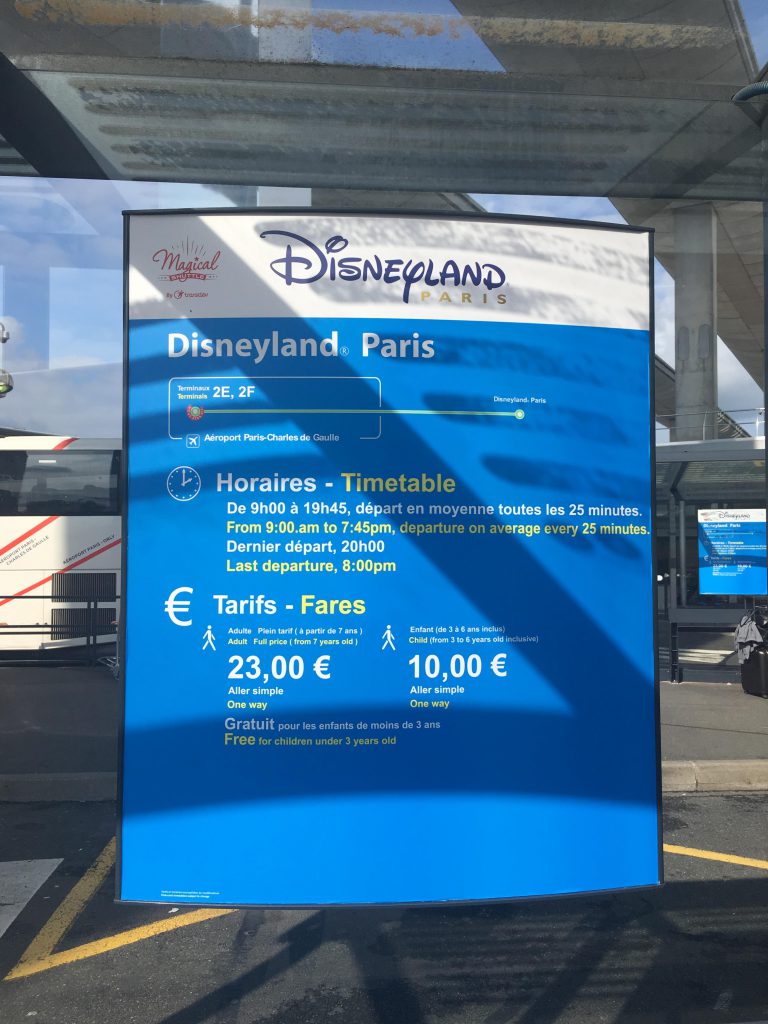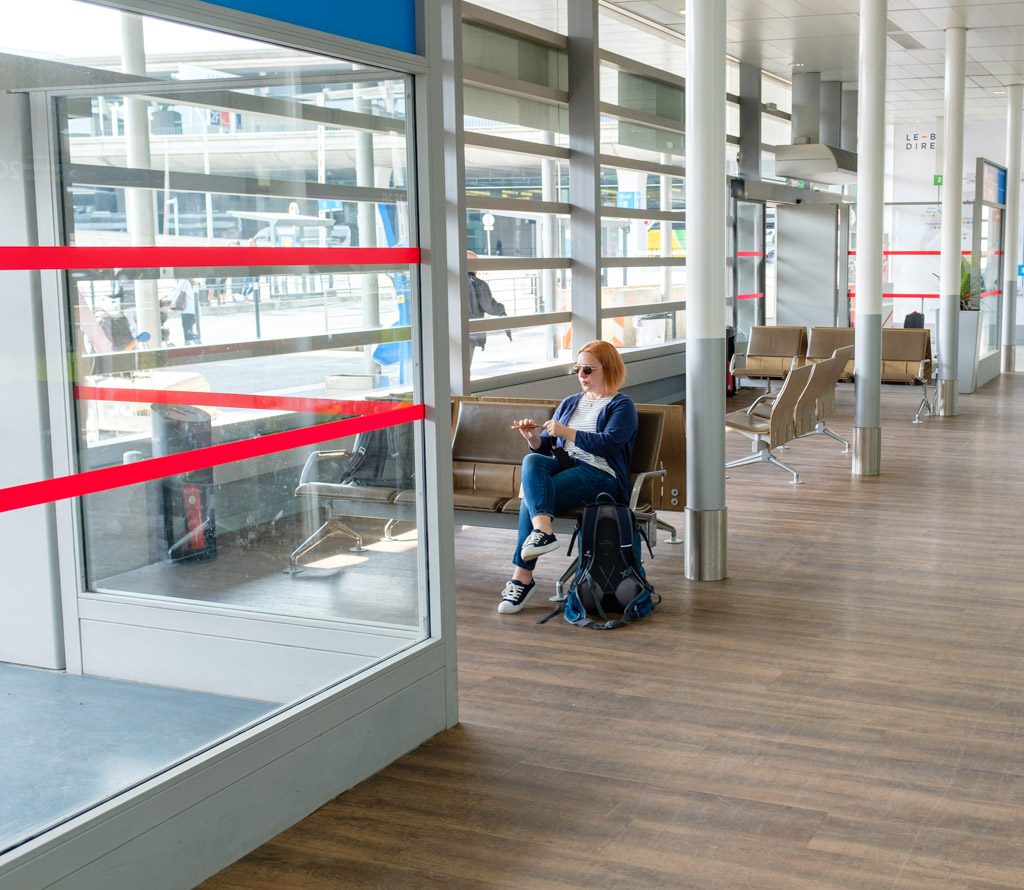 Where to Stay:
Like the other Disney parks, Disneyland Paris offers multiple on-site properties. The main hotel (and most expensive) is located right on top of the front gates. All of the hotels have different theming and are comparable to their hotels in the States. There's a large selection of off-site properties that are just a three minute train ride away to choose from as well. We have four kids, so for both pricing reasons and to be able to all be in the same room, our hotel of choice is Residhome Val d'Europe. The hotel is located fifty feet from the train entrance and it's just one stop away from the parks, which is actually much quicker than some of the official Disney hotels. Scott and I stayed in the Disneyland Hotel (the one over the gates) in 2008 and while it was fun to say we stayed there, I remember it as being noisy and I wouldn't pay those prices today with as many cheaper but good hotels in the area.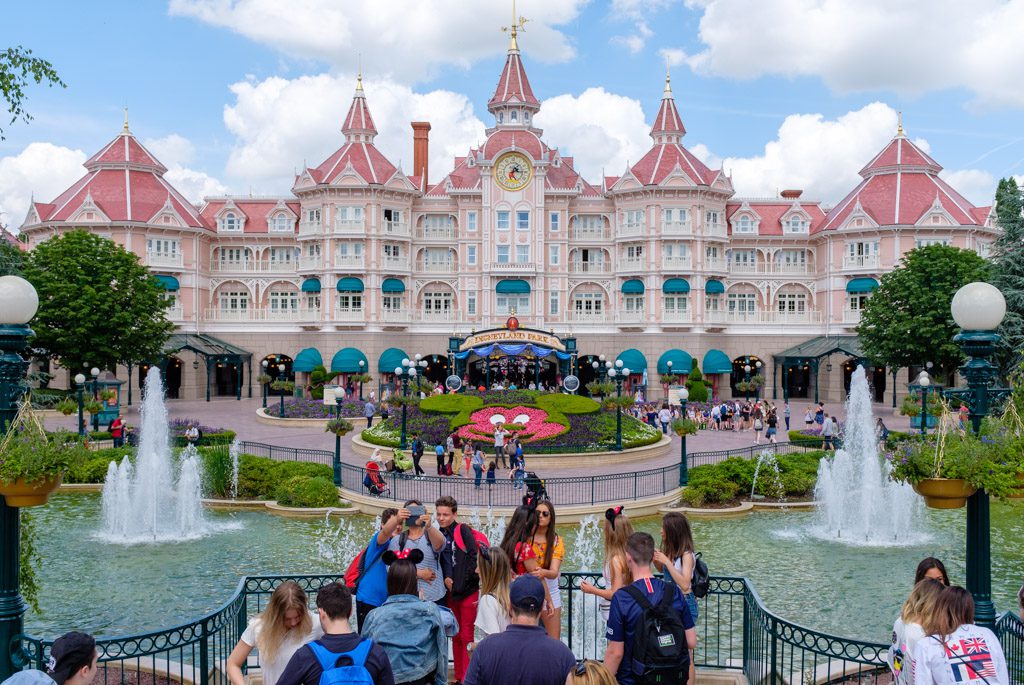 Getting into Disneyland:
Disneyland Paris is most similar in layout to Disneyland (Anaheim). There's a courtyard where you can choose to go into Disneyland, Walt Disney Studios, or Disney Village. The entrance to Disneyland is quite different from the American versions. The main queue is below the hotel, but I have a secret for you! Go to the right of the building (you'll go under a walkway).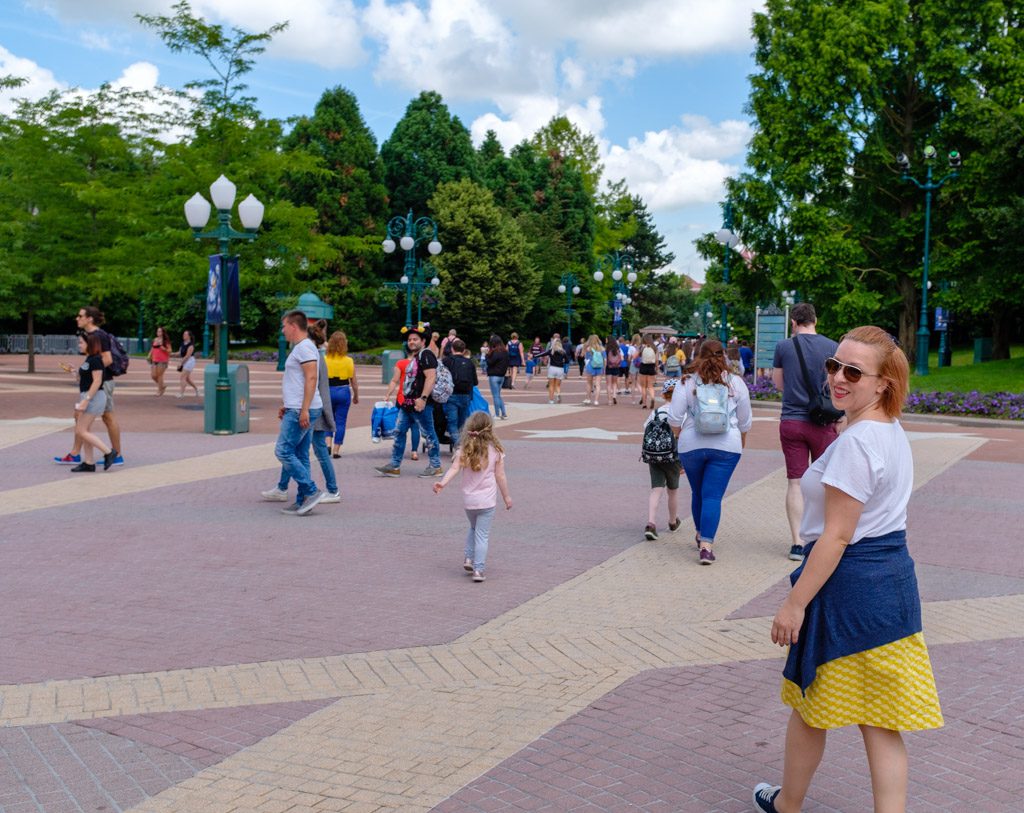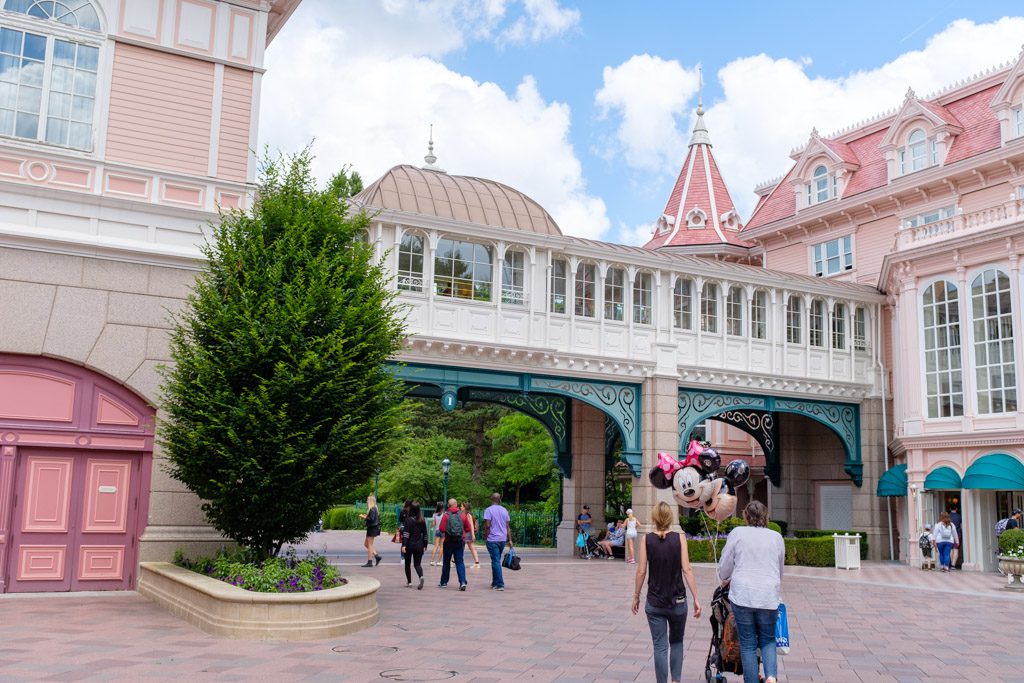 The left luggage office will be in front of you but just next to it is another entrance. It's never as busy as the main entrance and there's no signage to tell first time visitors that it's there.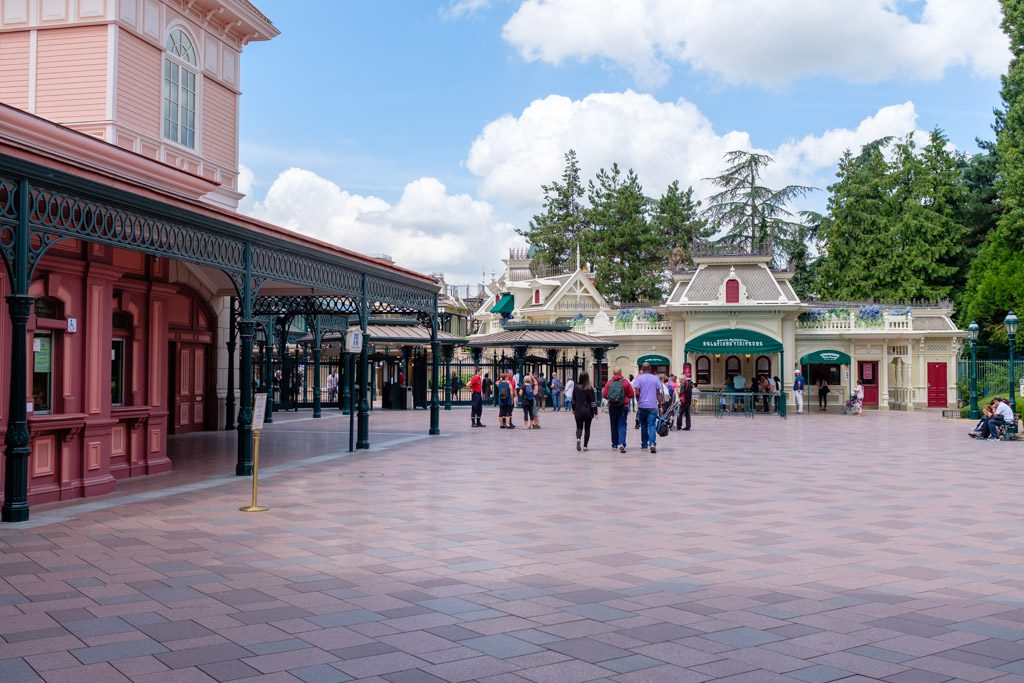 When to Visit:
Just as with other Disney parks, there are good and bad times to visit Disneyland Paris due to crowd size, but the schedule you need to watch out for isn't what you'd think. When you're planning your visit, make sure it doesn't coincide with a school break in France or the U.K. In England, you can't take your kids out of school without getting a fine, which means that they travel only over their breaks. While other breaks will make a difference too, France and the U.K. are the ones that bring the biggest crowd. For example, our visit in June had far fewer people than our visit in February because school was in session in June and February was a U.K. break. If your visit needs to be at the same time, be prepared for quite long lines and some difficulty in restaurant seating.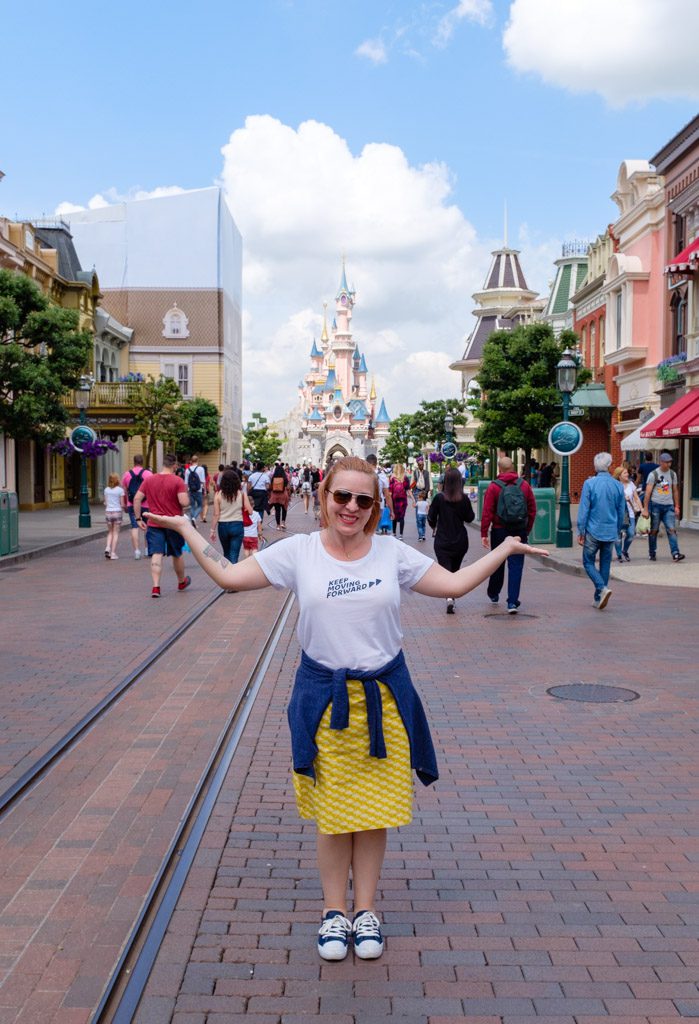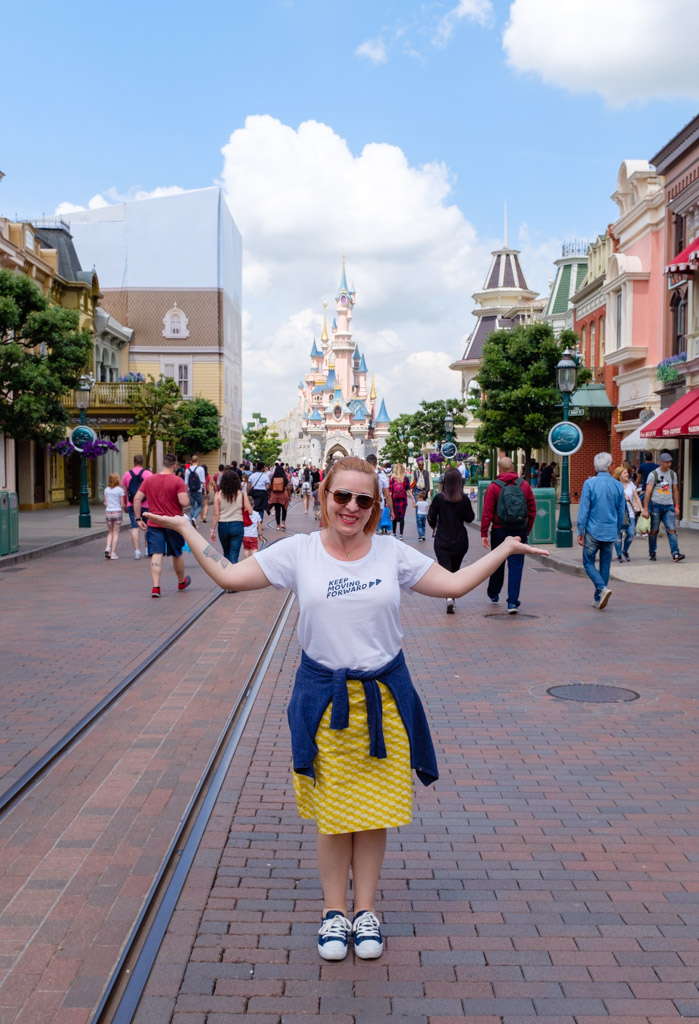 The Rides:
Disneyland Paris features many of the big name rides that we know and love from the American parks–Space Mountain, Small World, Pirates of the Caribbean, and more. They all have a bit of a twist on them, though. Space Mountain, for example, has more of a Jules Verne type theming. Pirates starts with the burning of the town and ends with the cave. There are also Paris specific rides, like Alice's Curious Labyrinth and Crush's Coaster. I think Paris' version of Big Thunder Mountain is my favourite of all of them and I'm thrilled that they still have Tower of Terror. It's worth nothing that there aren't any water rides where you'll get wet, like Splash Mountain.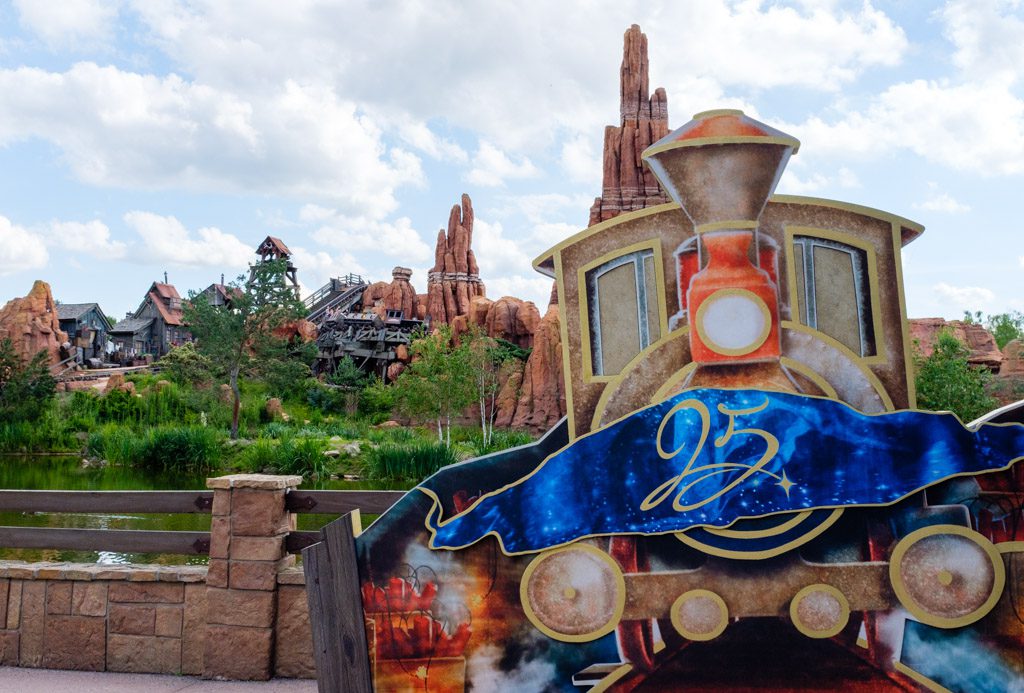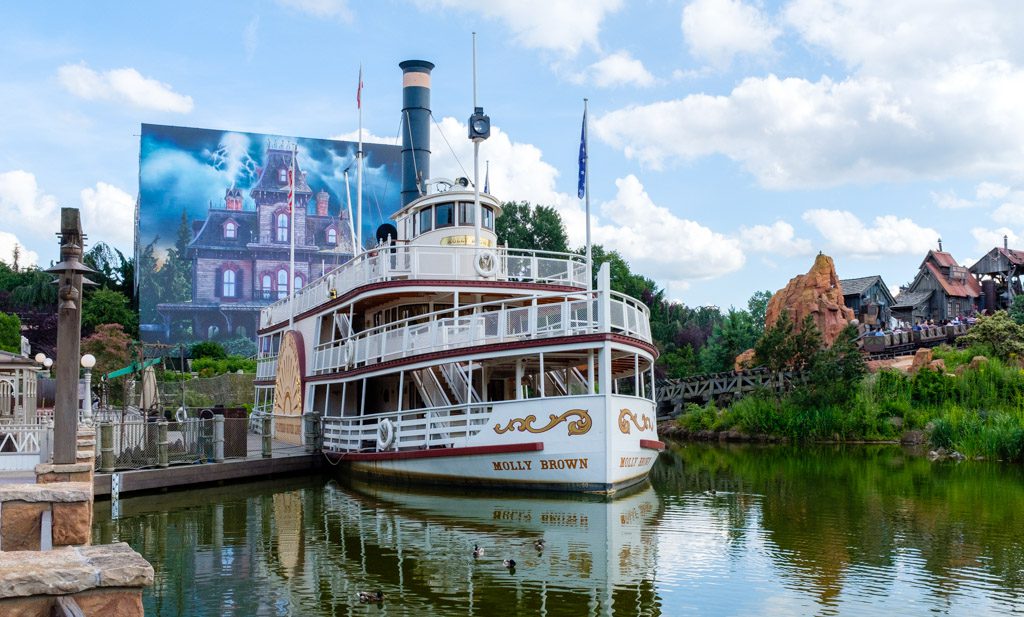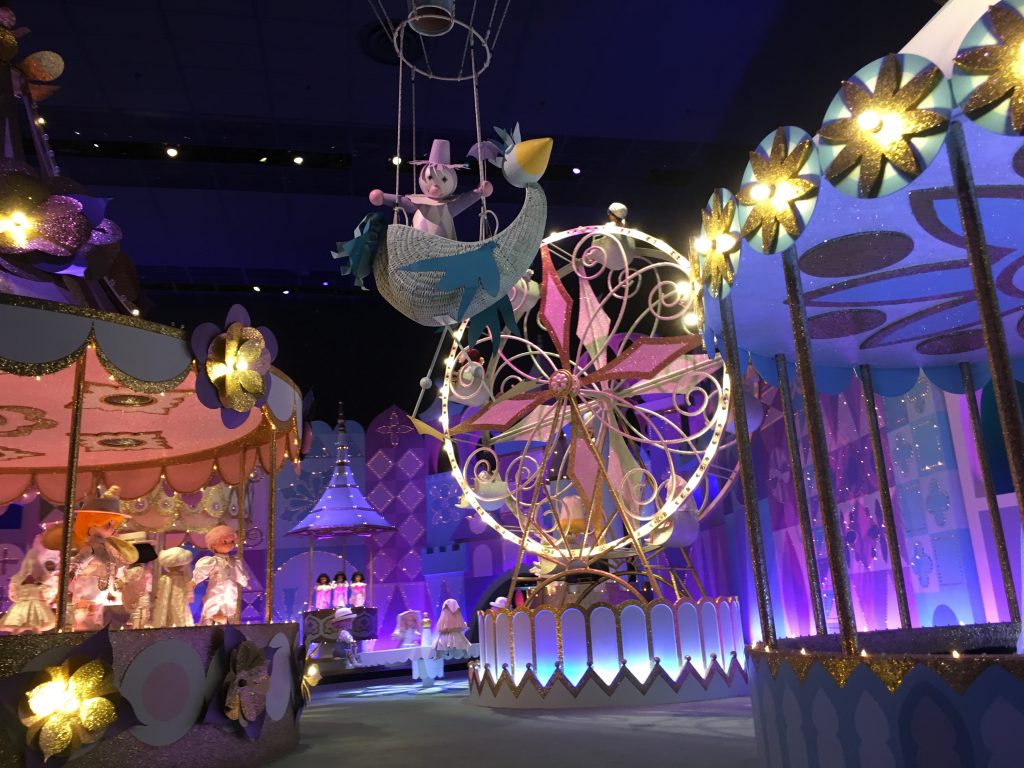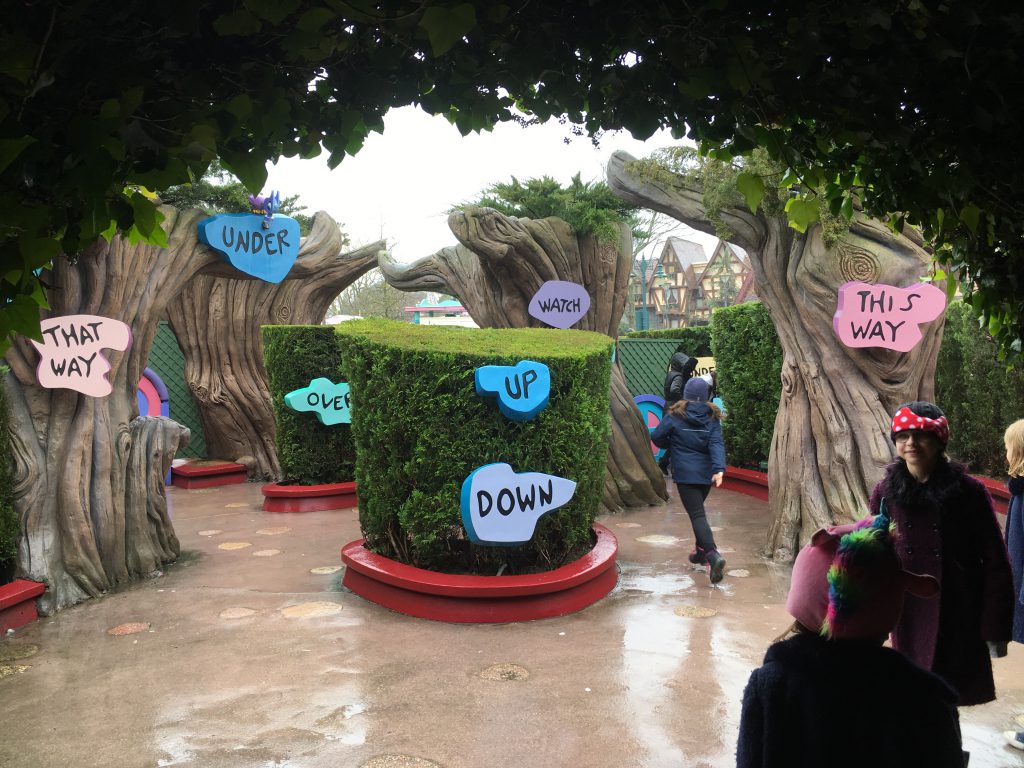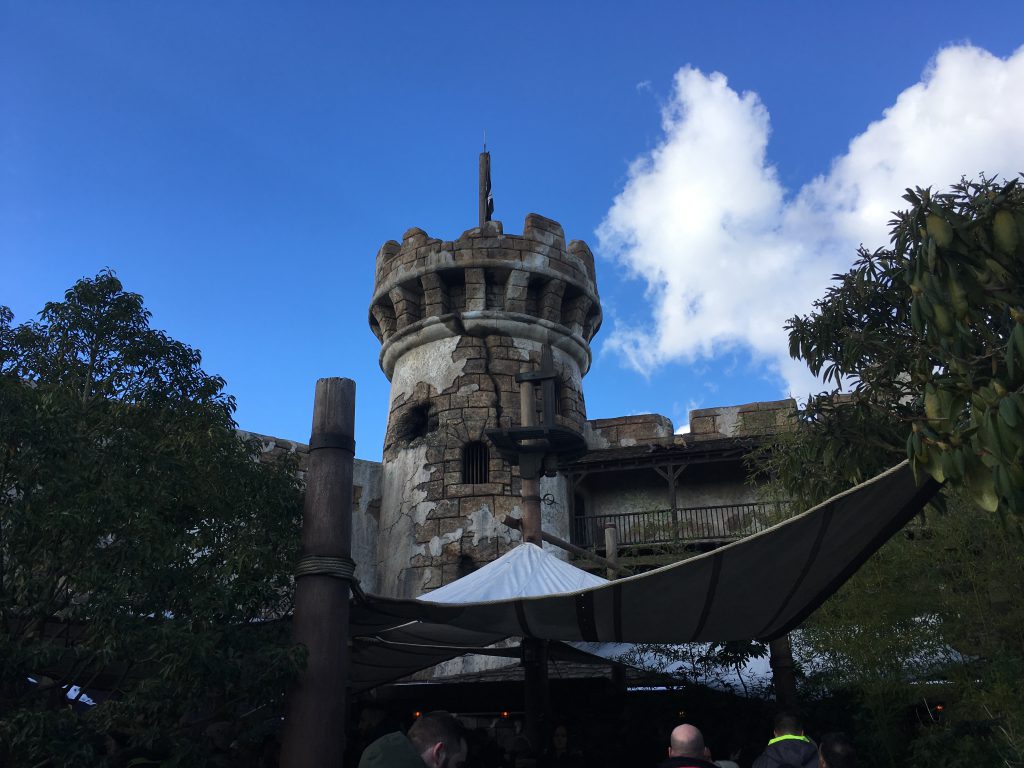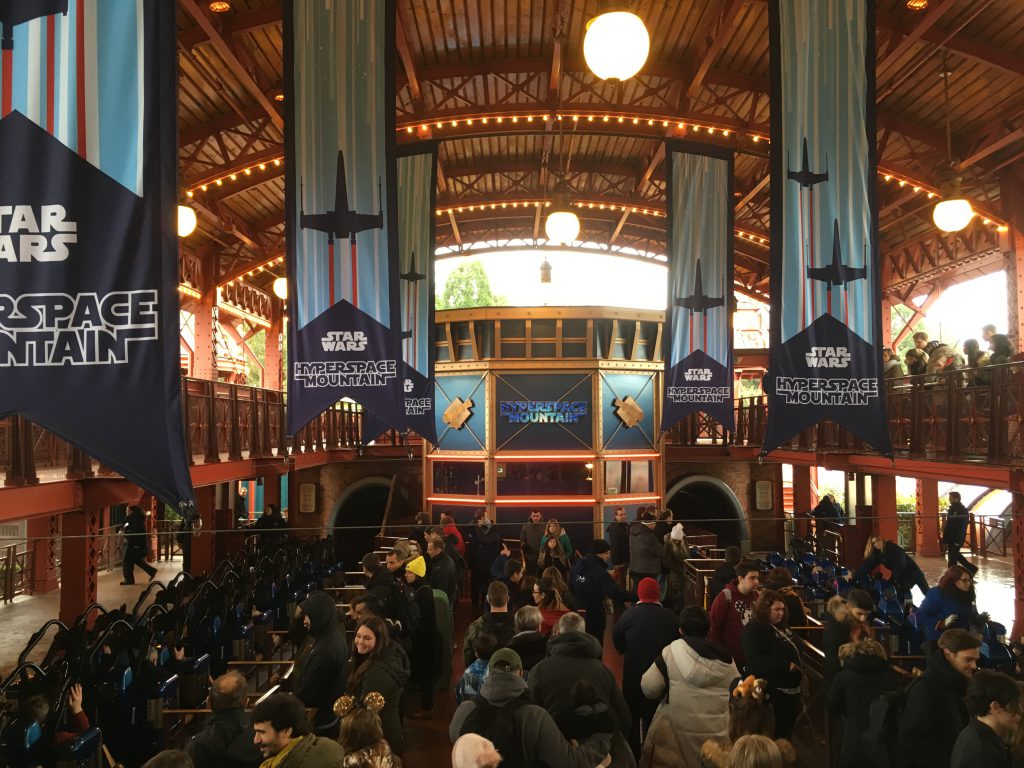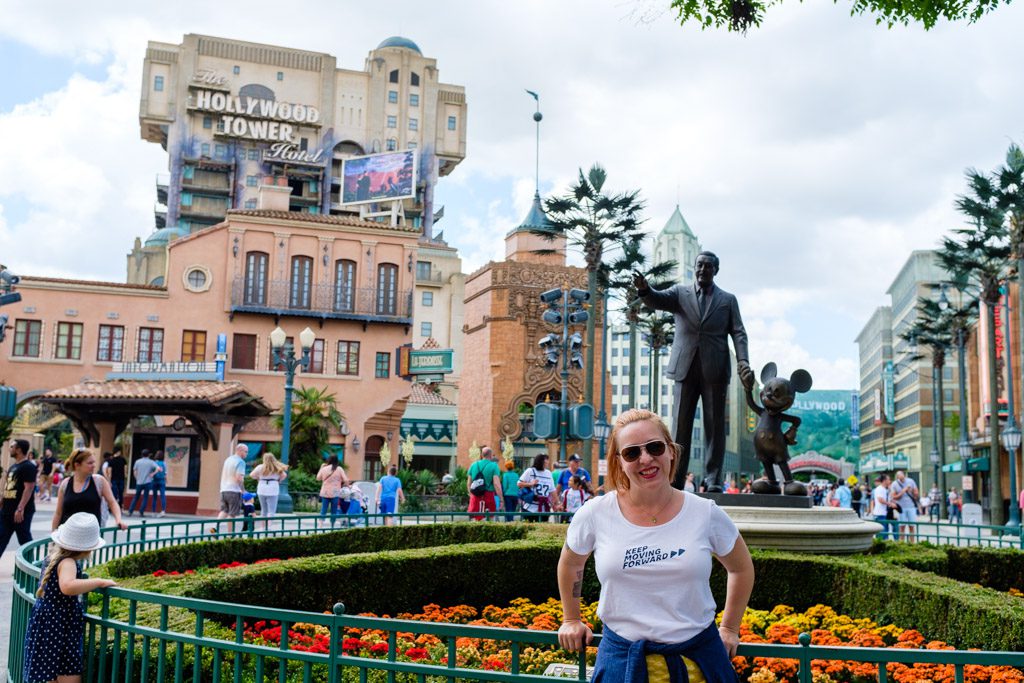 The Food:
I will be honest–I feel let down by the Disneyland Paris food. I love Disney food and was expecting a level above the American parks since Paris has such a great reputation. While the food in the parks is ok, it's really just ok. There are very few themed food options, all of the carts are basically the same, and the food just generally seems to be overpriced and rather blah. Disney Village has restaurant options and I would recommend those over the food actually in the parks. There are familiar restaurants, such as Planet Hollywood, Earl of Sandwich, and Rainforest Cafe.
Do I Need to Know French?
The short answer is no. We didn't encounter any cast members who didn't speak English. However, it is helpful (and polite!) to know how to say please and thank you at the very least. Also, at most rides the cast members will ask questions in French first, so if they're looking for a party of two to jump ahead, you can swoop on that if you can understand the question.
How Long Do I Need?
Disneyland Paris is on the small size (smaller than Anaheim). I would say that you don't need any more than two days to do both the parks and feel satisfied. Because of the proximity to Paris, I would highly recommend taking at least one day trip into the city while you're there.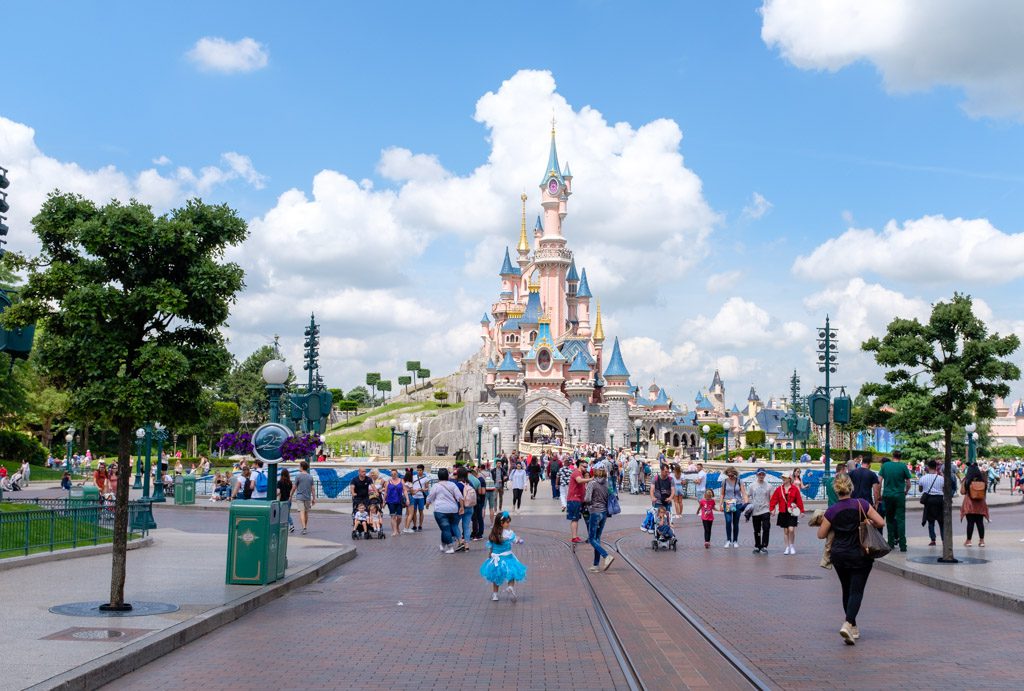 I hope that this has given you a general overview of what you can expect from Disneyland Paris and that you're planning your own visit! If you have any questions, please leave them below and I'll do my best to answer them.