This post contains sponsored content and affiliate links.
I don't know what it is about the start of summer, but we always seem to be busier than at any other time of the year. We have all of the crazy end of the school year activities, and regardless of intentions, we seem to always be jumping right into new activities once school is out. With four kids, I feel completely all over the place and am always looking for ways to ease our days. Not needing to go to the grocery store is one way I've discovered to make life easier. I recently tried out Peapod for the first time and it was love at first delivery. Not only was I able to do an entire grocery shop online, it was delivered right on time and I was able to make healthy meals we love without needing to take the extra time to go to the store. My Chicken Zoodle Summer Salad was easy to make with fresh ingredients from Peapod and is a perfect summer dish.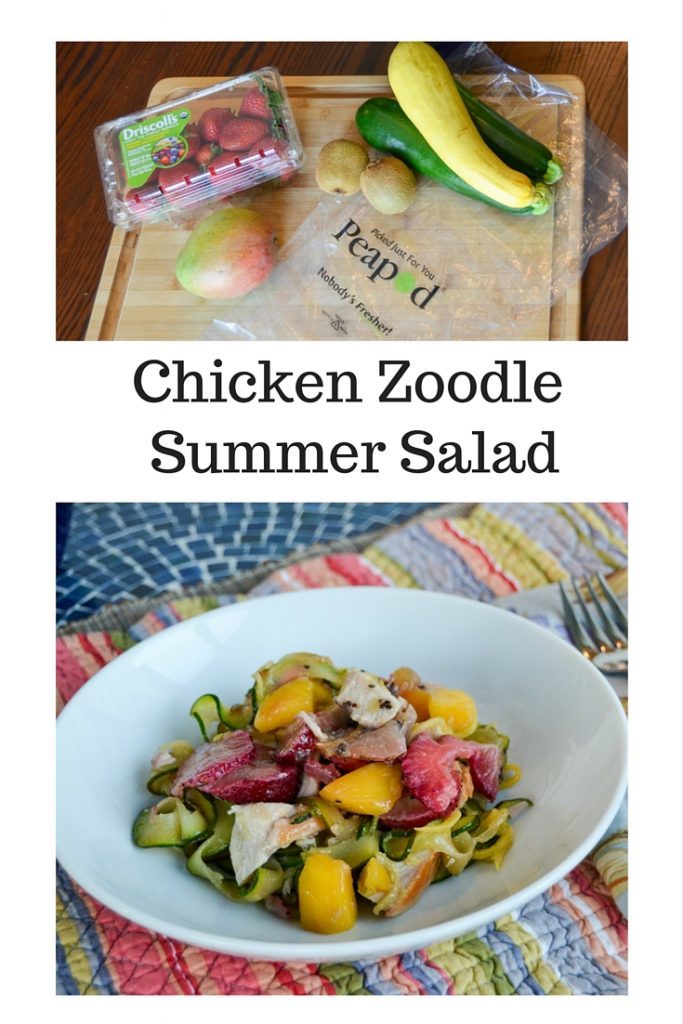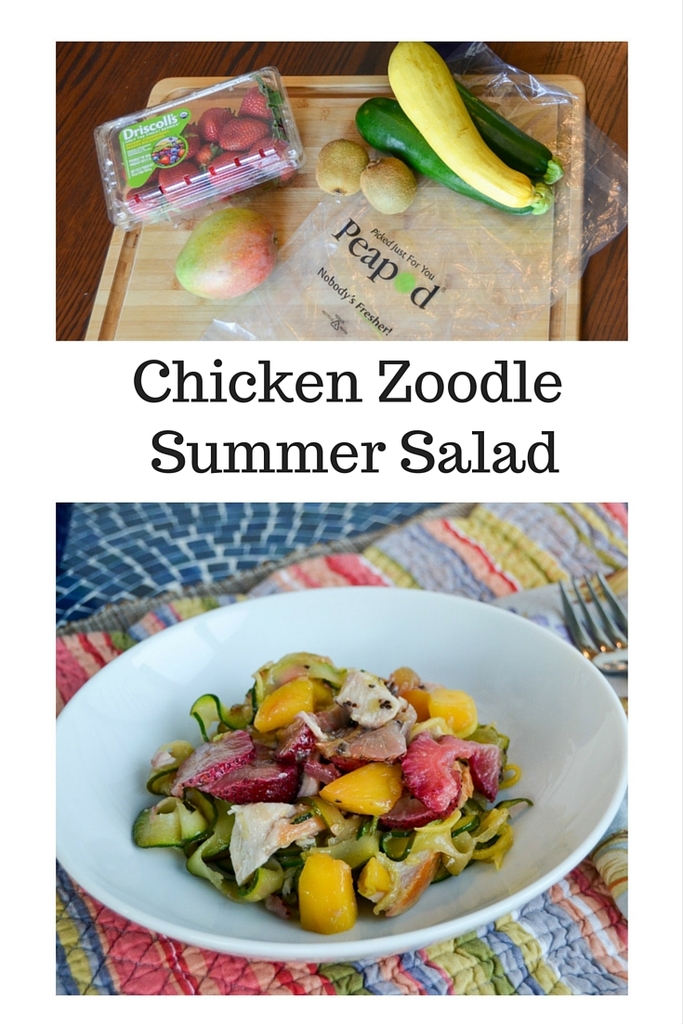 My family loves fresh fruit and veg, so that's what I went for with my Peapod order. For this dish, I used:
zucchini
squash
strawberries
mango
kiwifruit
chicken breast
fresh mint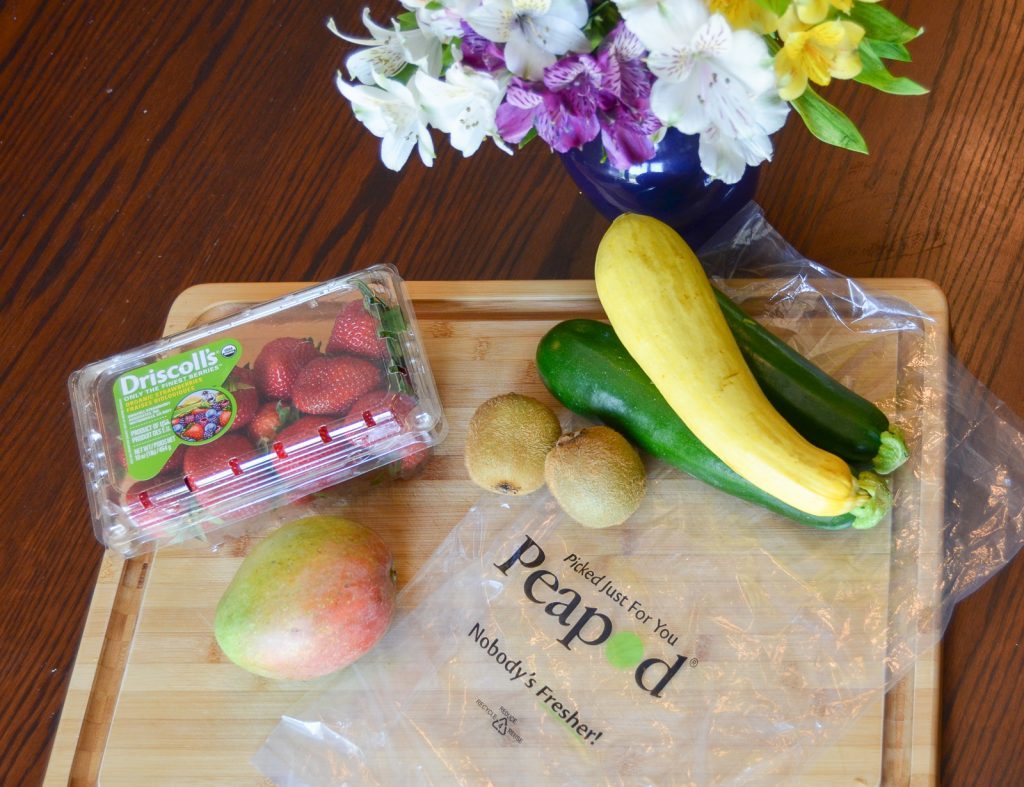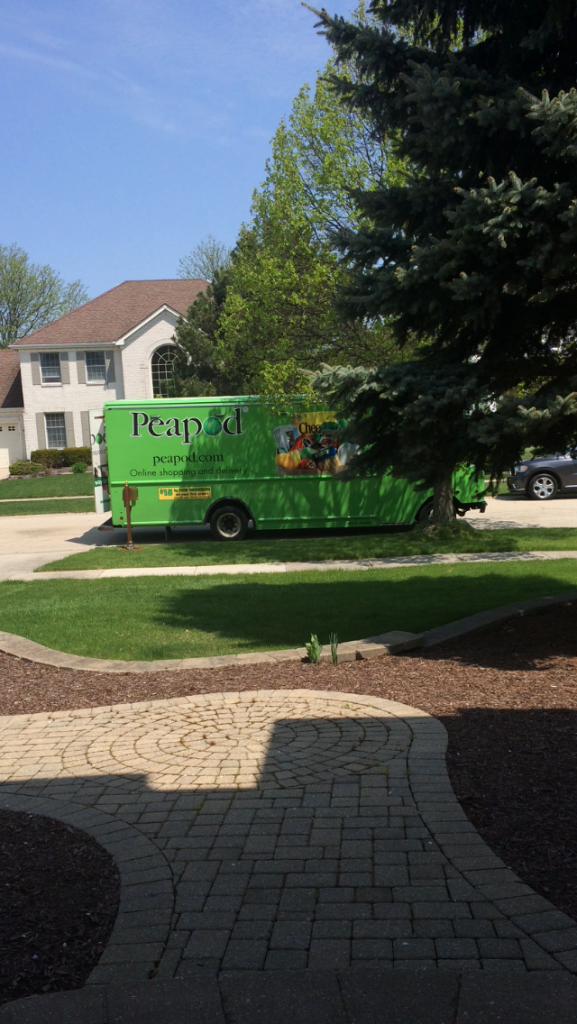 I'm kinda in love with my spiralizer. I used it to make zoodles out of the zucchini and squash (do you still call them zoodles with squash??).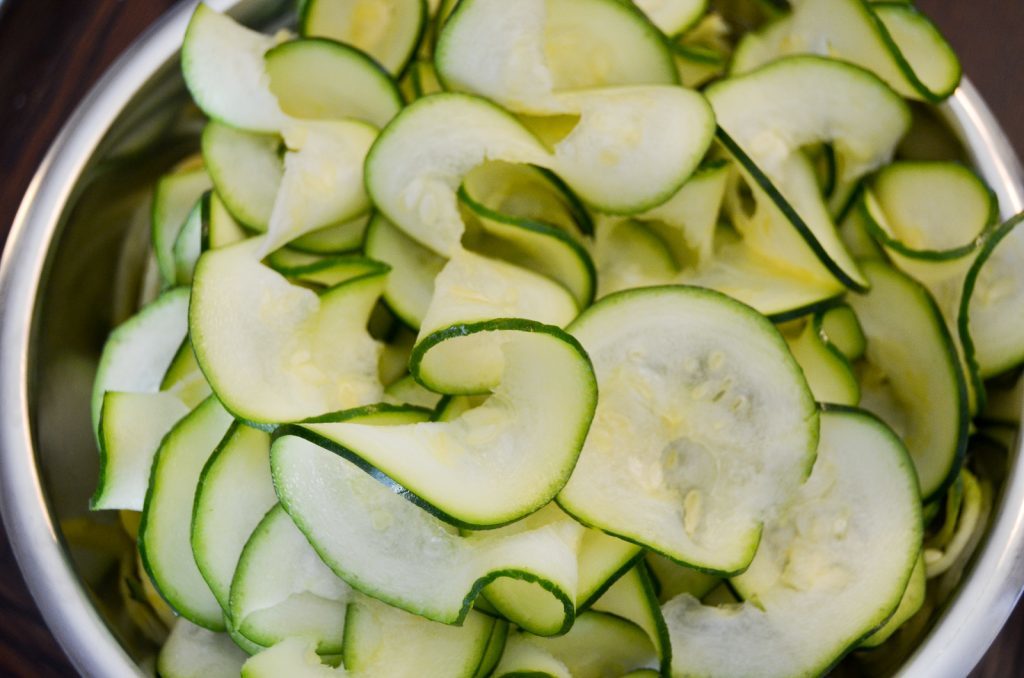 I was really impressed with the quality of the fruit. There's always a bit of a worry when you aren't picking it out yourself, but I was completely happy. I cut up the strawberries, mango, and kiwifruit.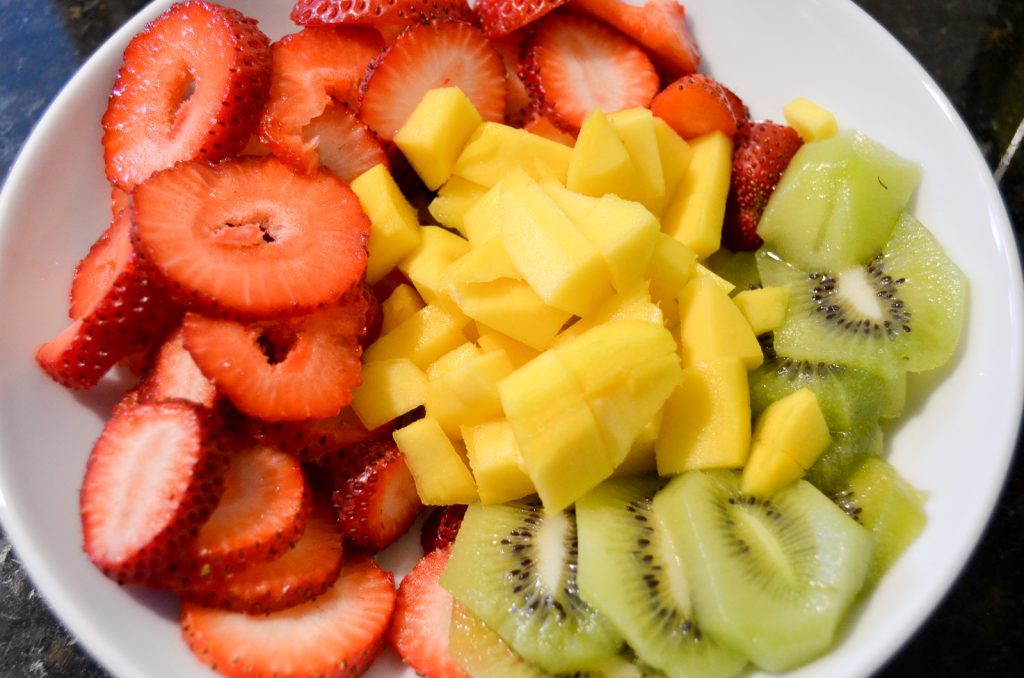 I did a pan fry with the chicken breast, cut it into bites, and set it aside.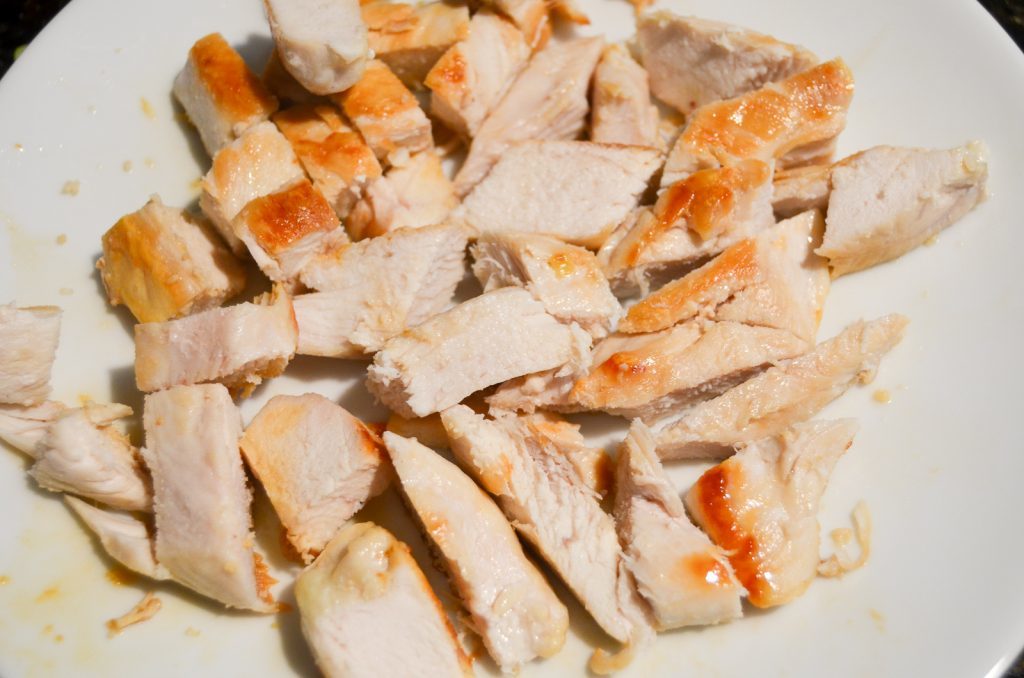 I quickly cooked the zoodles. I wanted them cooked, but not mushy.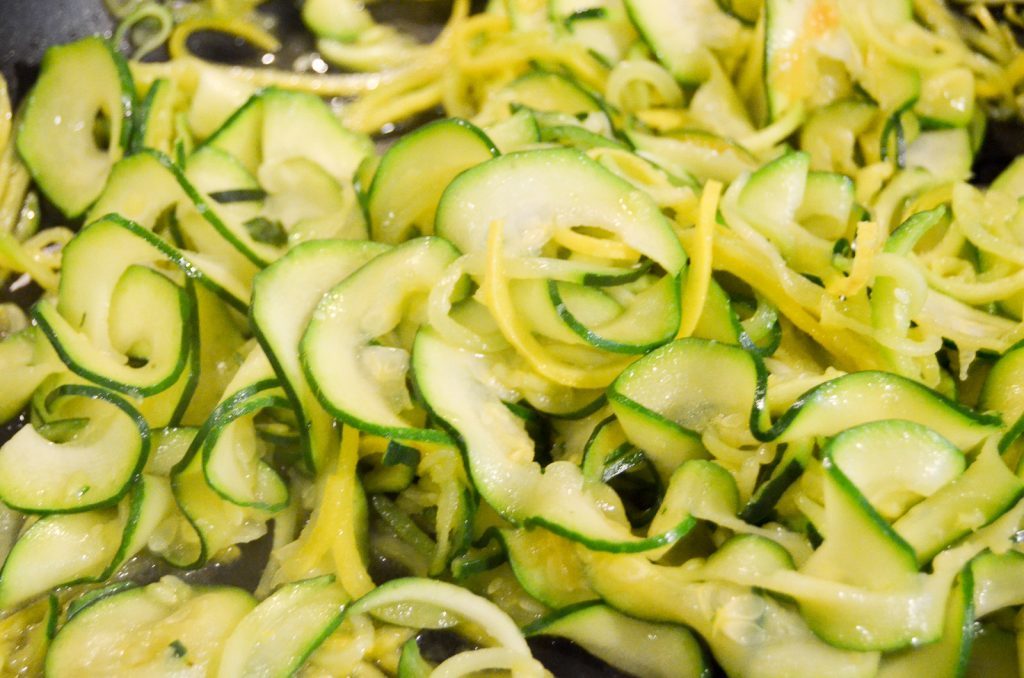 Having a herb garden is a must for us. I grabbed some mint and chopped it up. It was added to the fruit.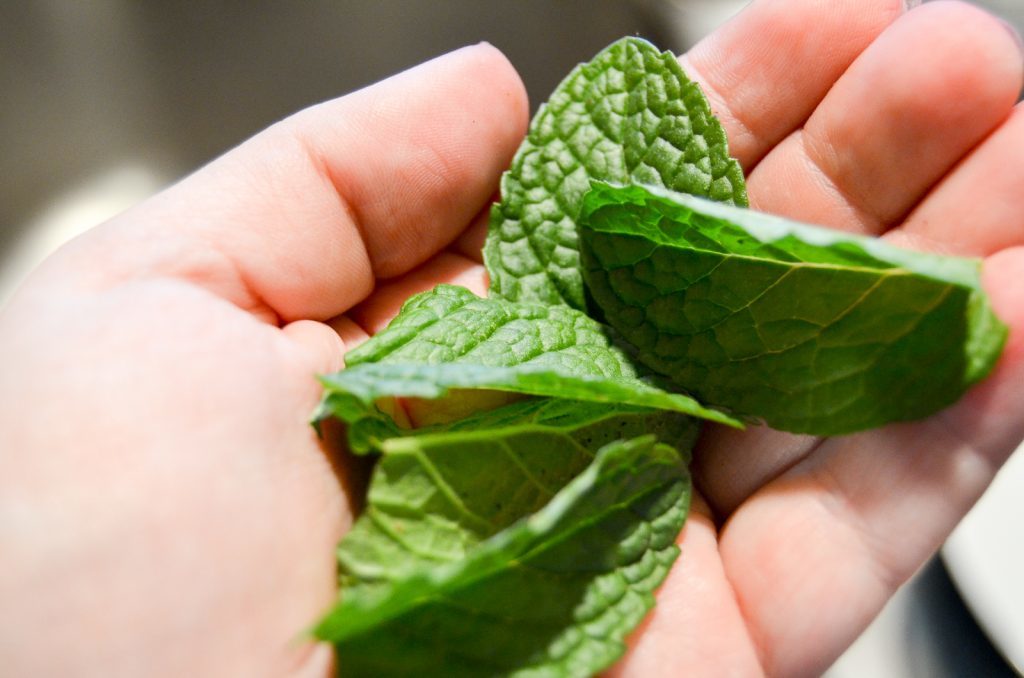 Mix everything together in a bowl and let it sit in the fridge for a couple of hours.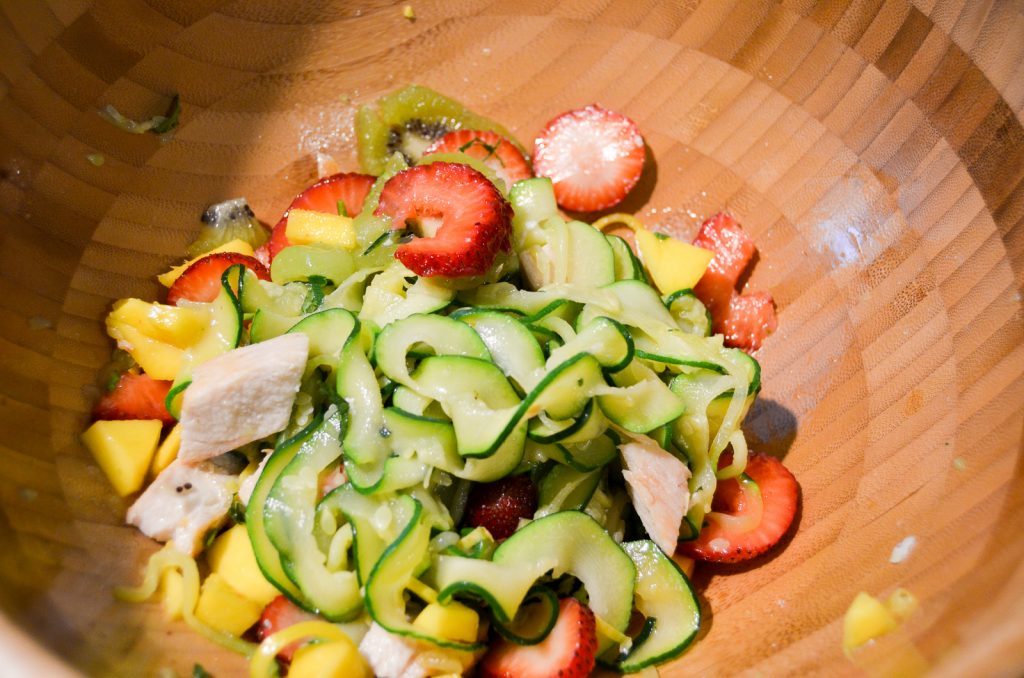 My chicken Zoodle Summer Salad is summer on a plate. It's light, refreshing, and pretty! Peapod made it so easy to get what I needed and I'm definitely hooked on this service. It's one major thing less to need to worry about with our busy schedules.