There are some nights when we don't want a full meal for dinner. When you want something munchy but want to stay relatively healthy, our ratatouille goat cheese bruschetta is perfect.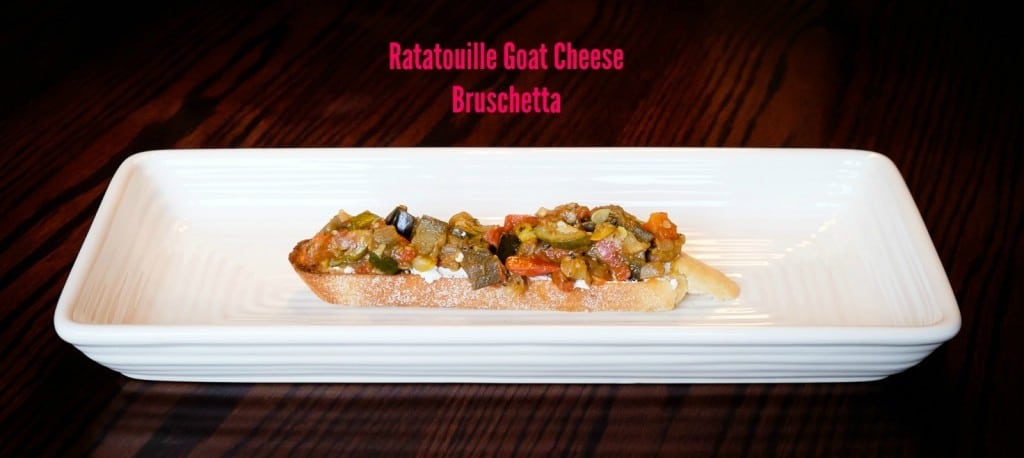 We pulled out a freezer bag of the ratatouille I shared recently.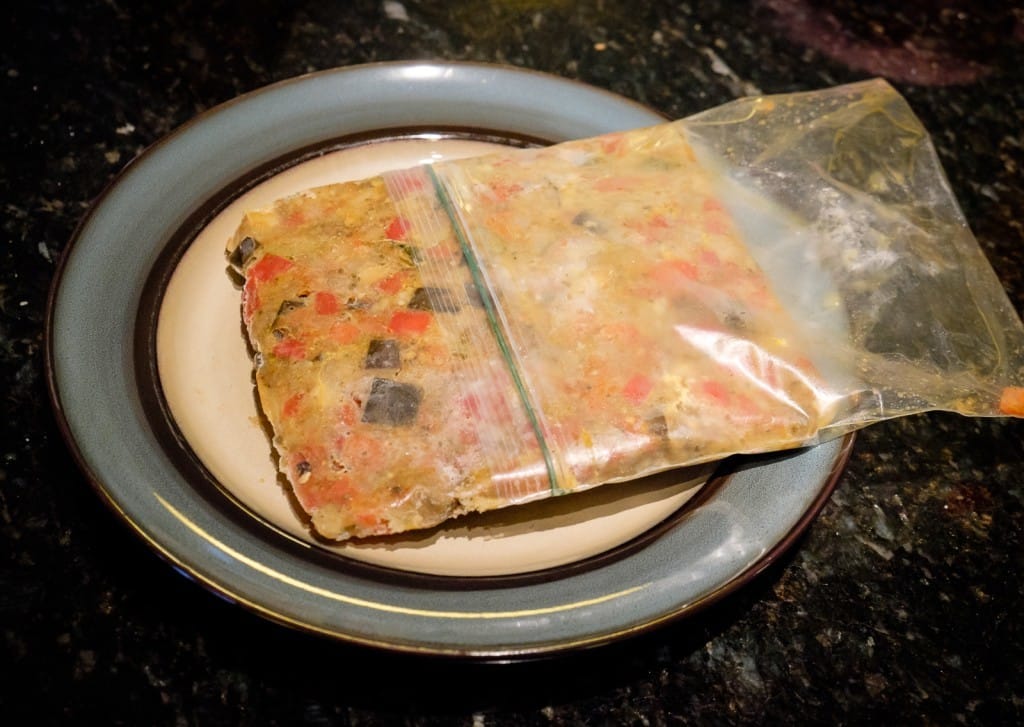 It doesn't take long to thaw in a pot over medium heat.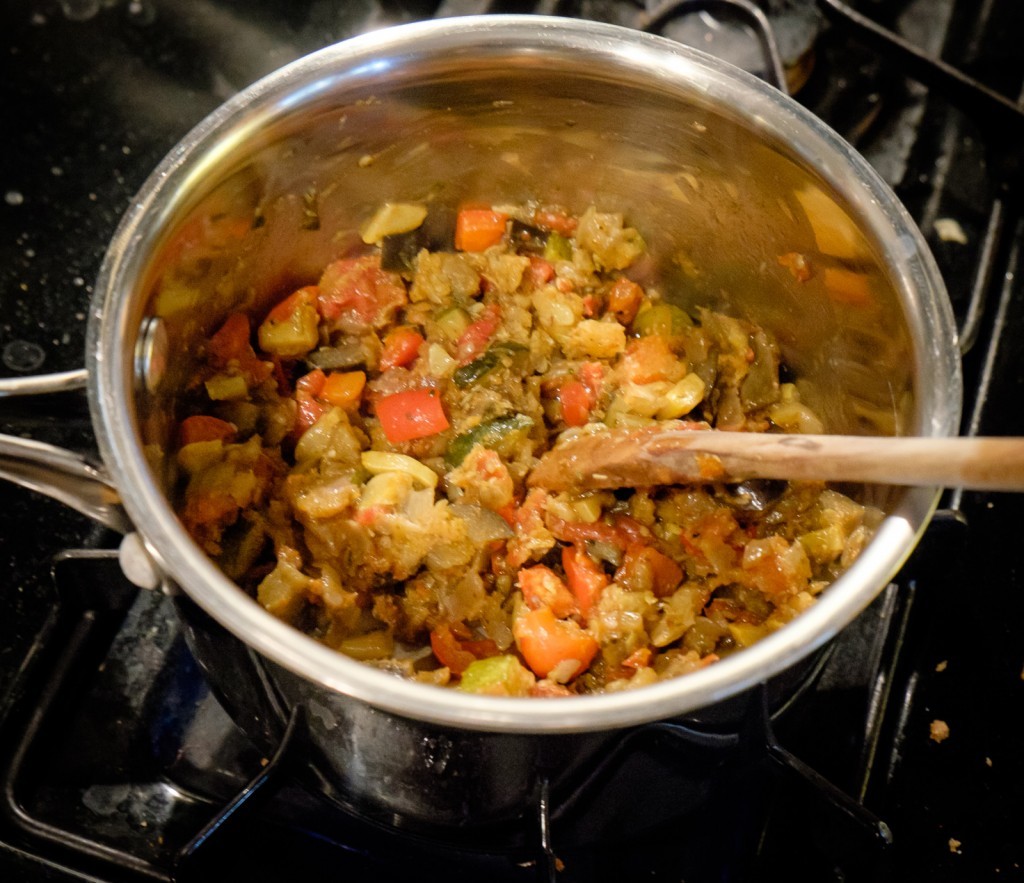 Slice up some crusty bread.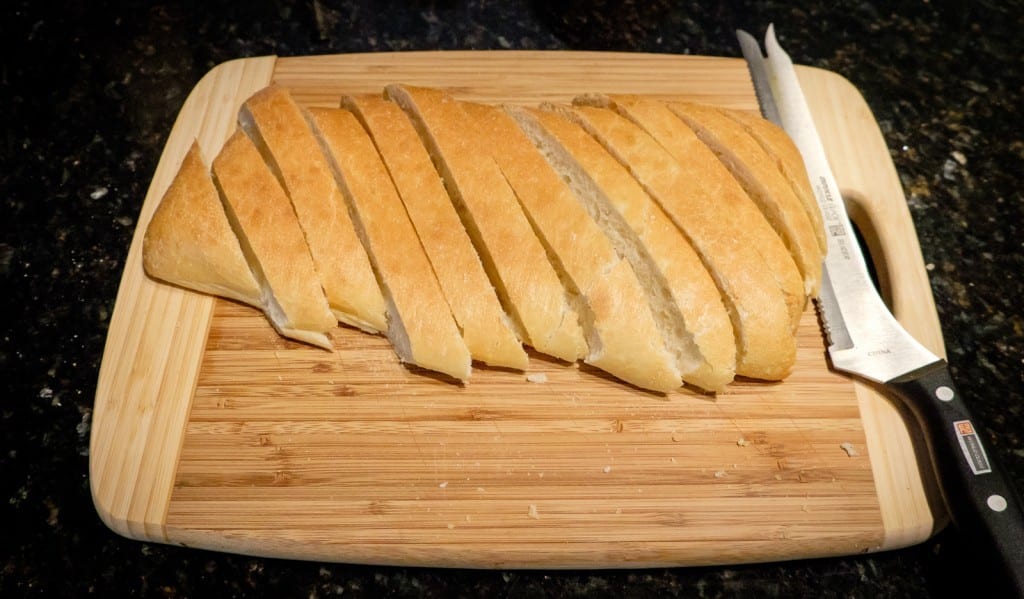 Place the slices on a pan, drizzle some olive oil on top, and place under the broiler for a couple of minutes until the bread is just a bit crispy on top.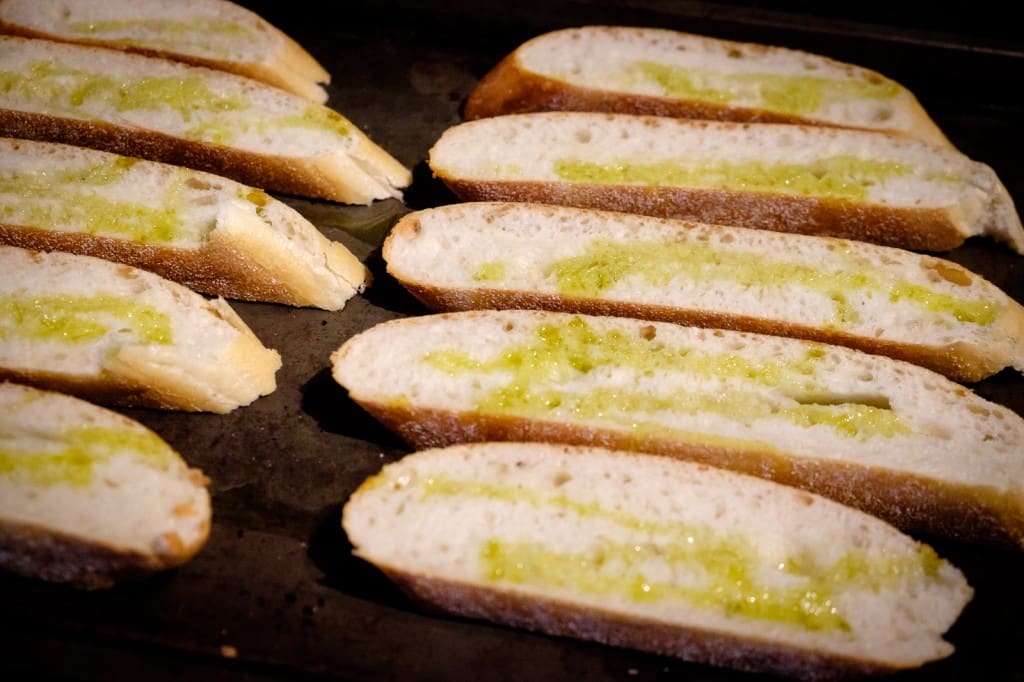 When the bread is finished, spread some of the goat cheese on each piece.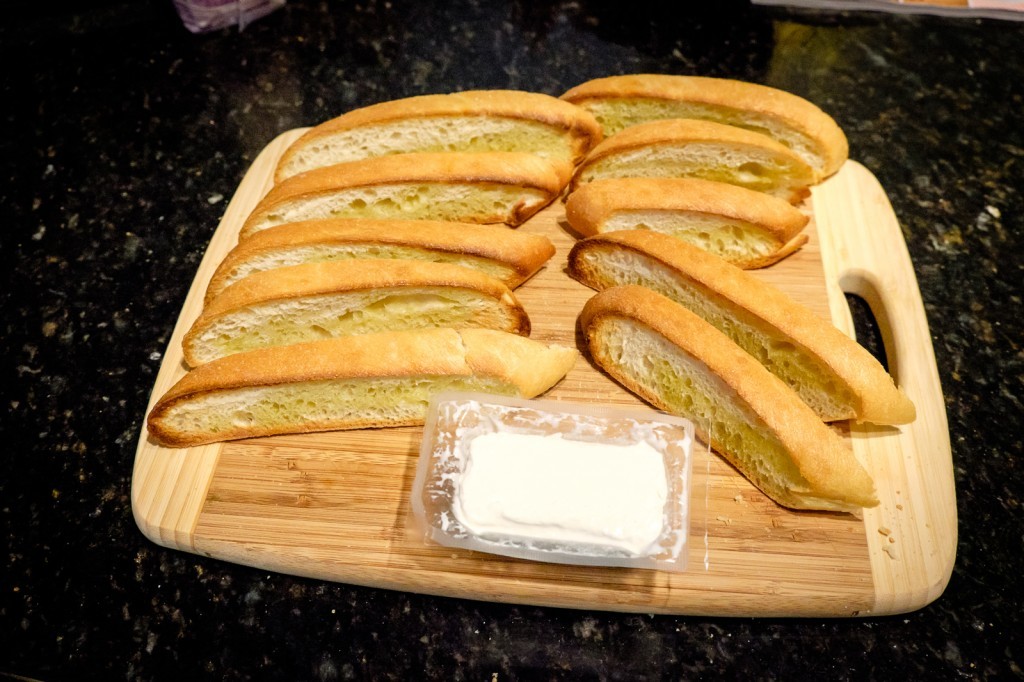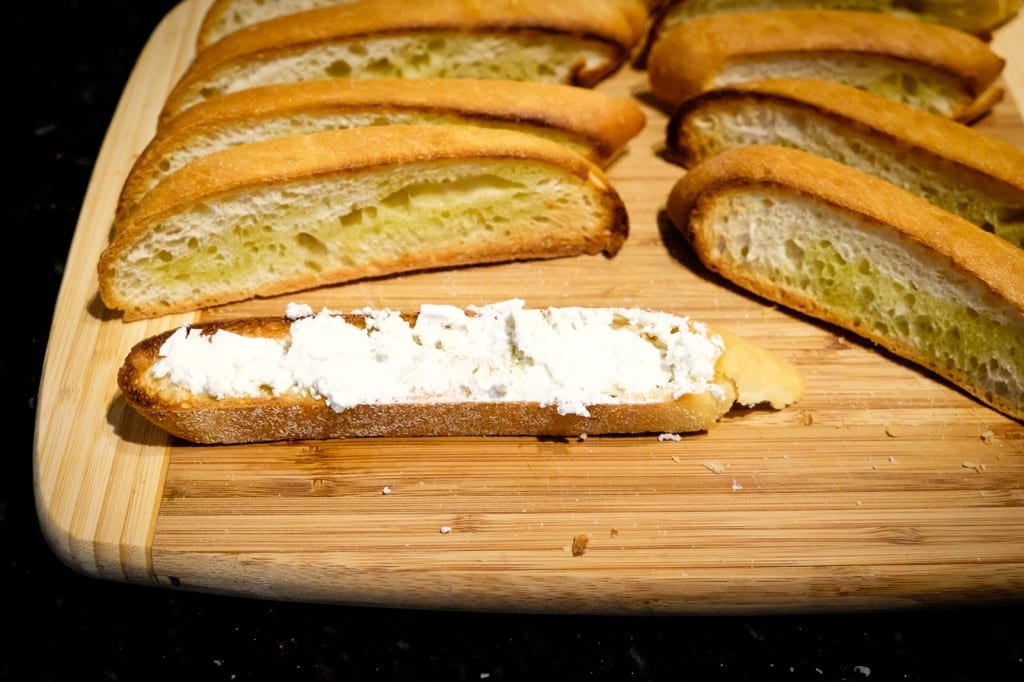 Finally, scoop some of the ratatouille on top and enjoy! This ratatouille goat cheese bruschetta is awesome for those lazy nights or as an appetizer.