I am so in the mood for summer foods and nothing screams summer to me more than fresh watermelon. We tend to munch our way through summer days as opposed to fully set meals, so easy, fairly healthy, and refreshing is the goal. This sweet and spicy watermelon salsa fits the bill perfectly–adjust the spice level to your preference and enjoy!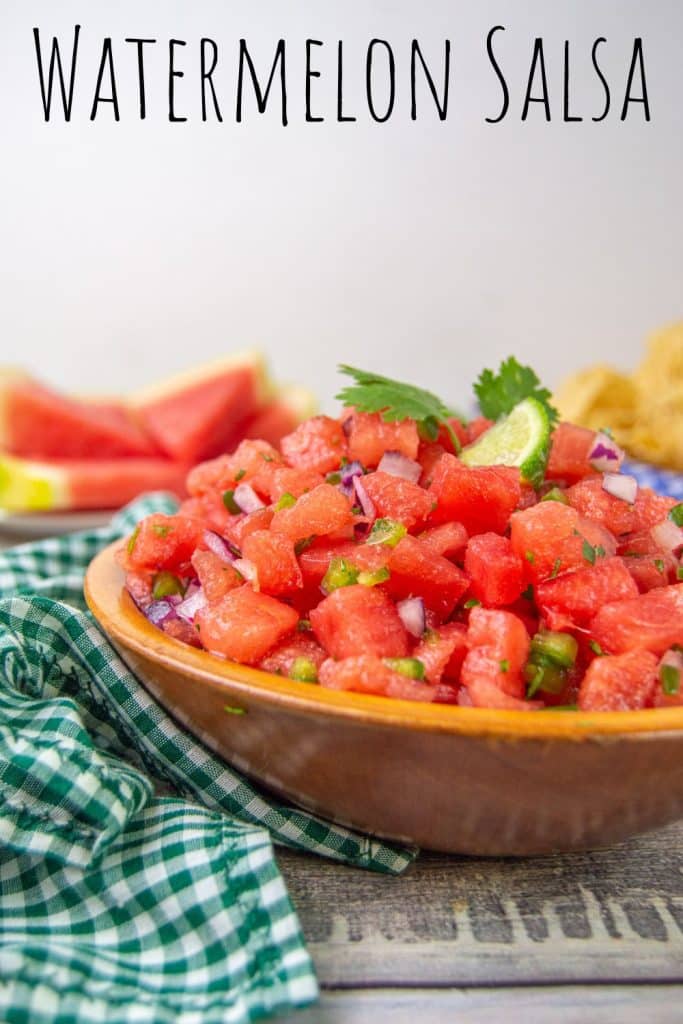 Ingredients:
8 cups seedless watermelon, cubed
½ large red onion
1 large jalapeno
bunch cilantro (about ¼ cup chopped)
2 tbsp olive oil
2 Tbsp honey
1 lime
¼ tsp salt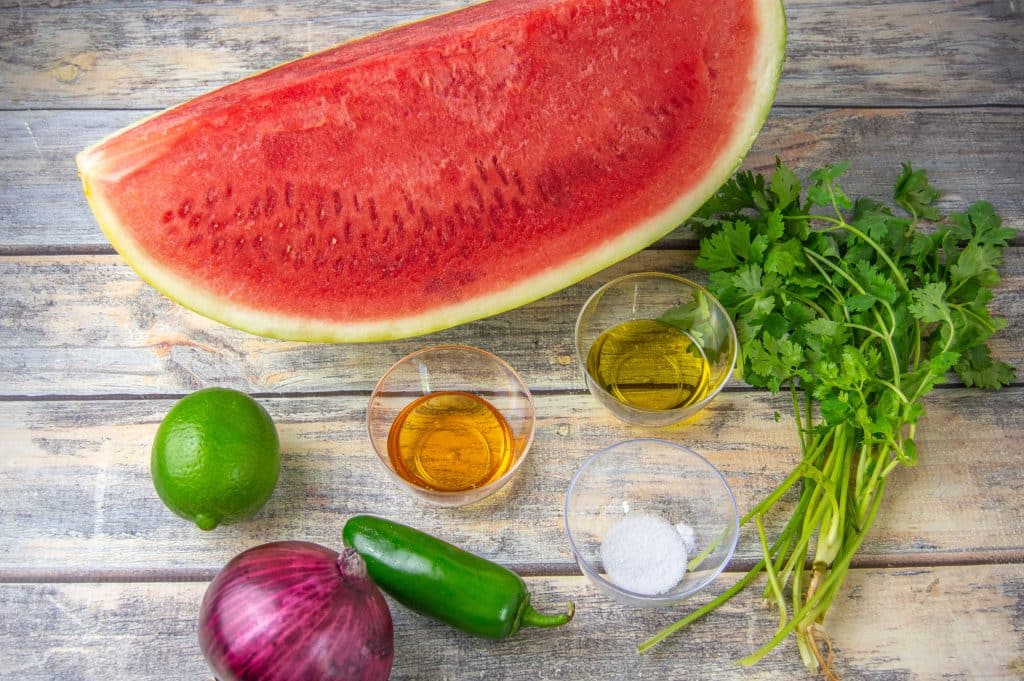 Directions:
Slice watermelon into small slices, about 1/4"-1/2" thick.
Cut the flesh of each slice one way, then turn and cut the other way, making small cubes. Place into a bowl.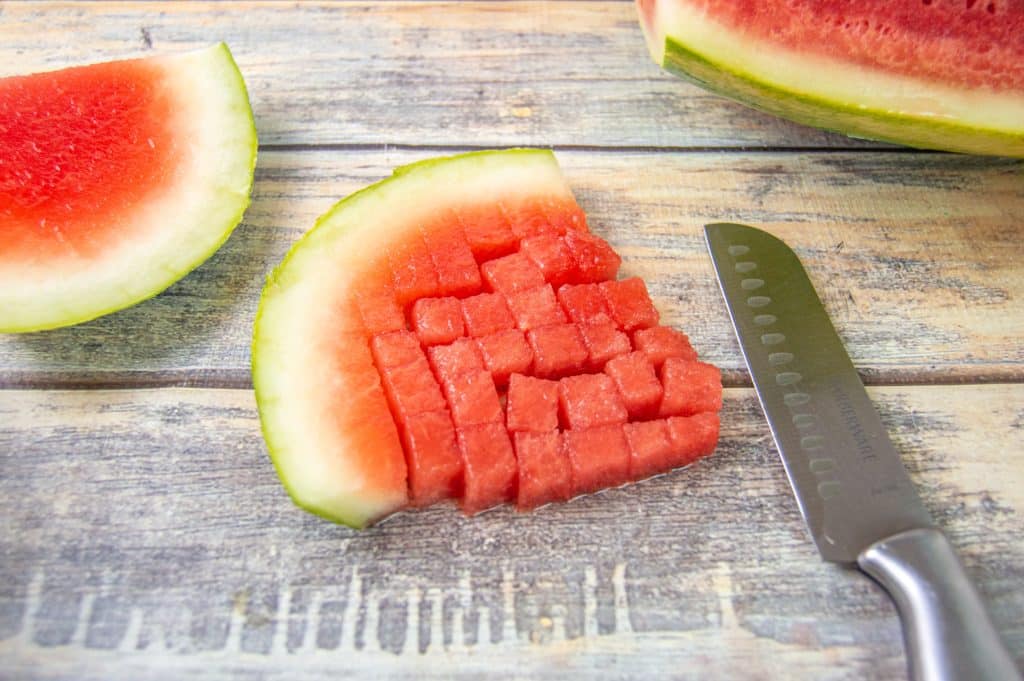 Cut onion in half and chop off the top and bottom parts. Finely chop and add to bowl.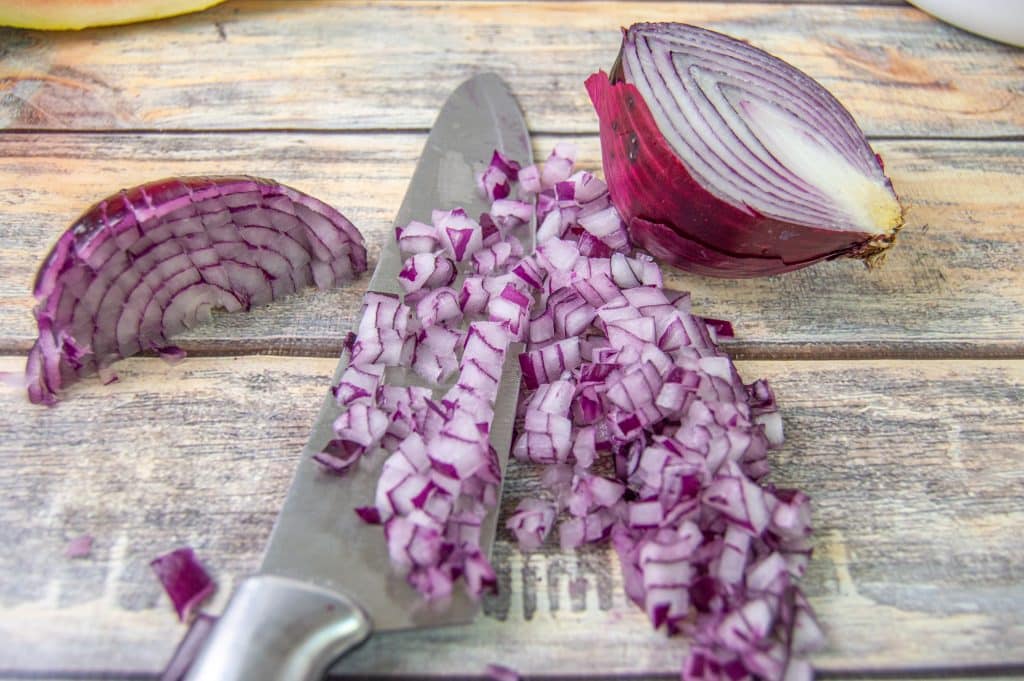 Wash and dry cilantro and finely chop.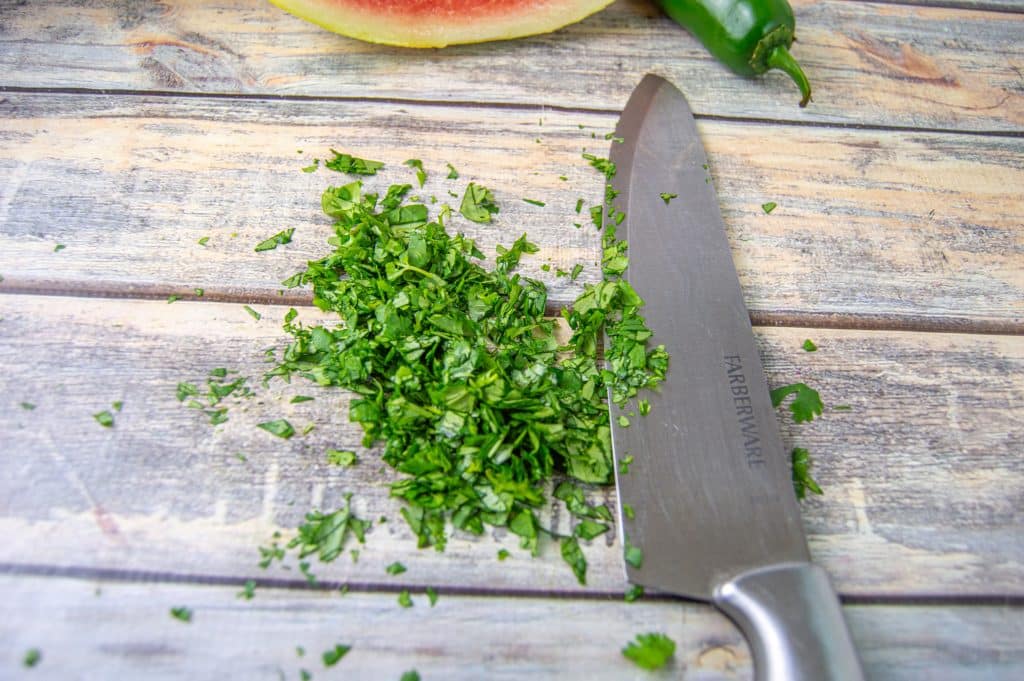 Add to the other ingredients in the bowl.
Slice jalapeno in half. Remove seeds and pith and discard. Cut each piece into strips, then dice into small pieces. Add to bowl.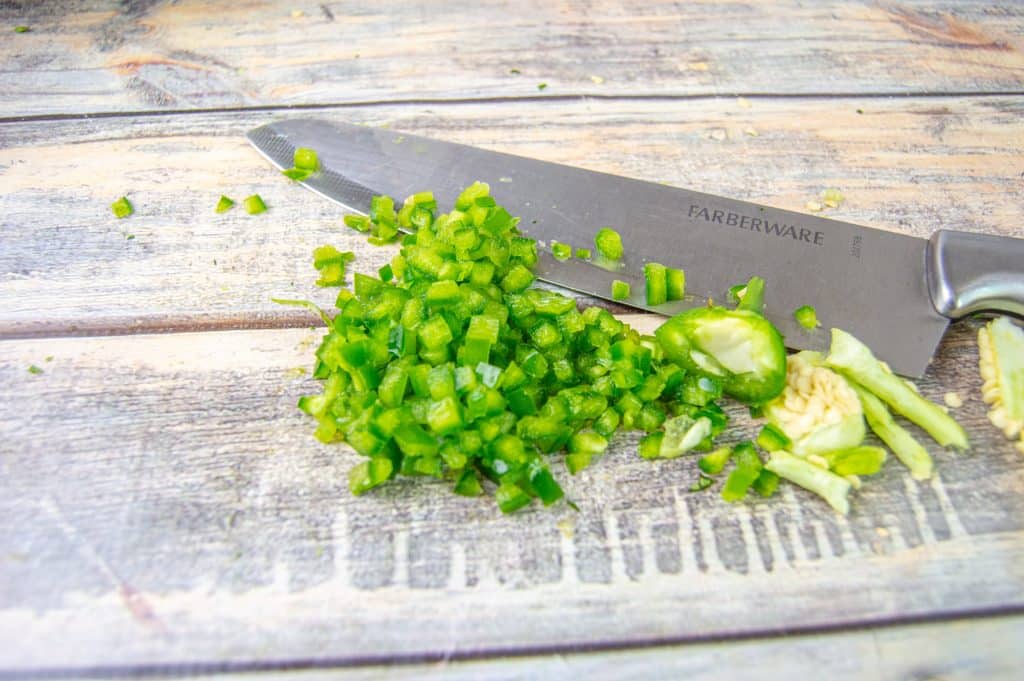 Add the oil and honey to the bowl.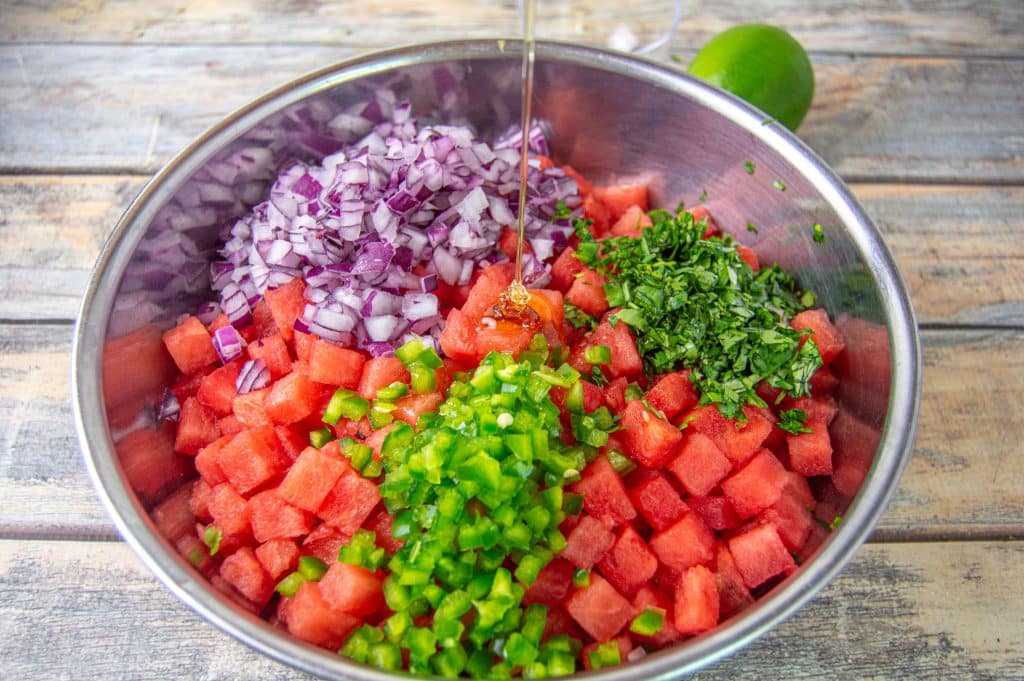 Squeeze the lime directly into the bowl. You can use a lime squeezer if you have one, but I just hand squeezed. Add salt and toss to combine.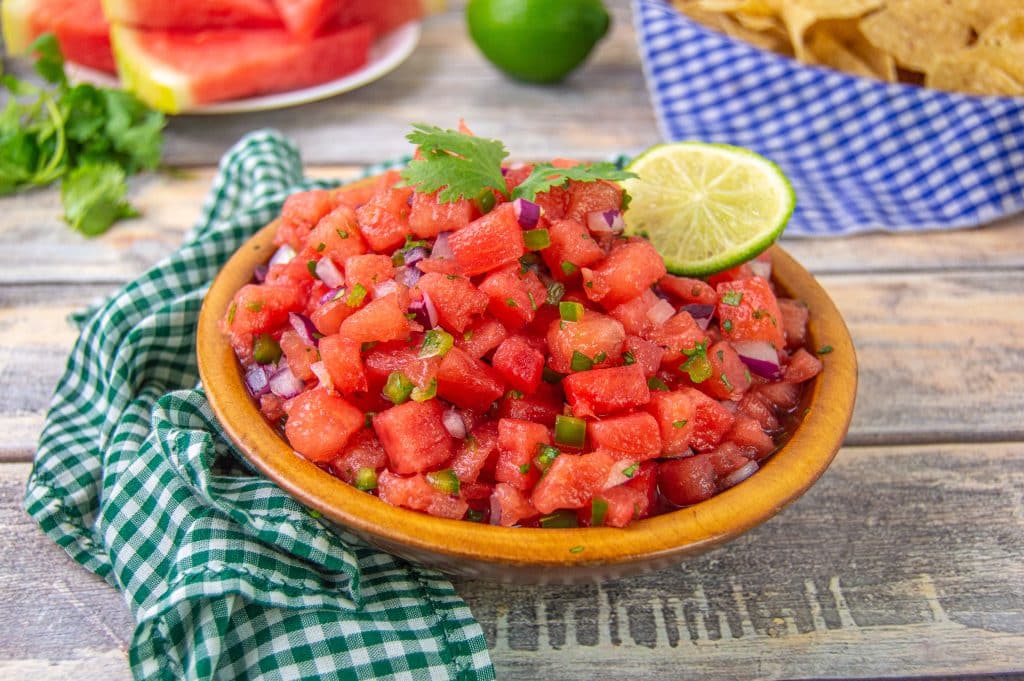 Serve immediately. Keep in fridge for up to 1 day in a container with a tight-fitting lid.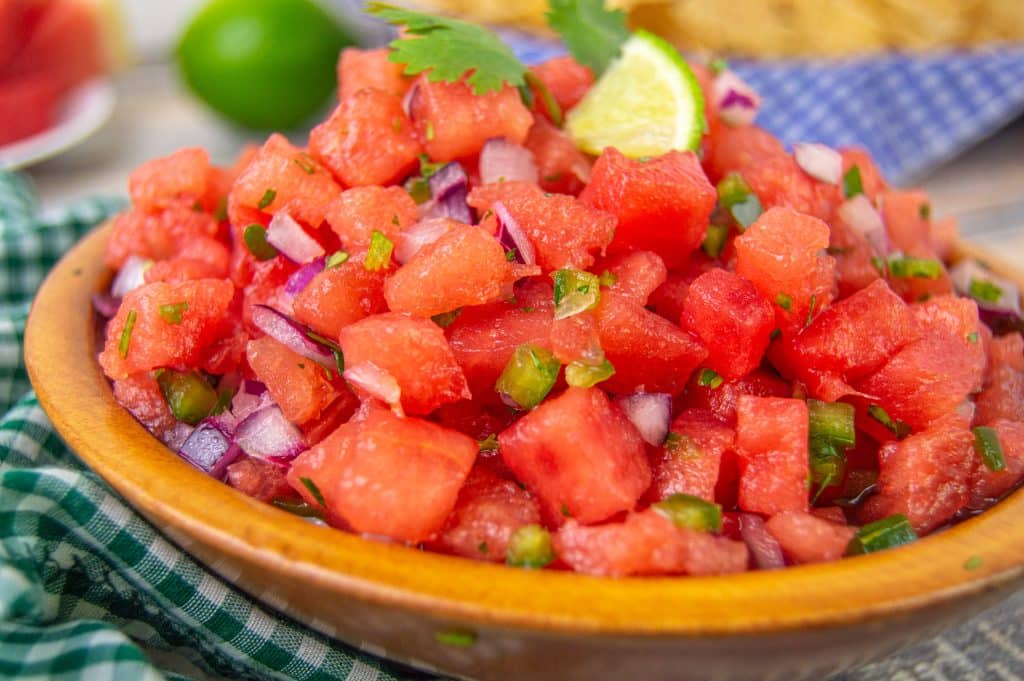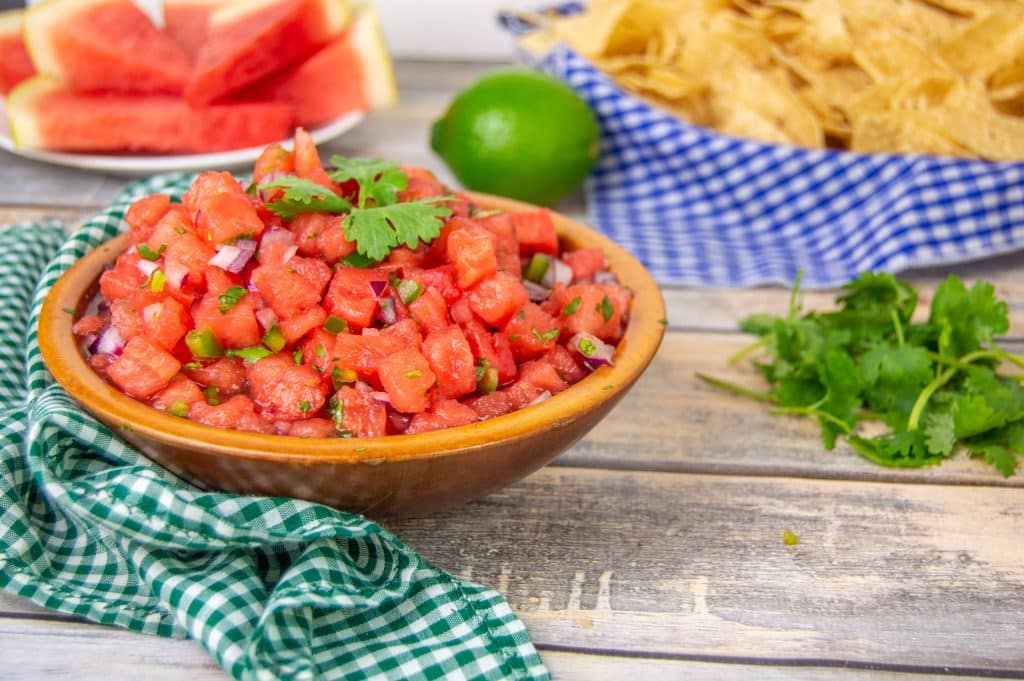 *Makes about 9 cups
Serving Size: 1/2 Cup
Number of Servings: about 18
Prep Time:  15 minutes
TIPS/TRICKS/NOTES:
Cut the watermelon and other ingredients according to your liking. If you like bigger pieces, cut them bigger, etc. Keep in mind that the pieces should fit on a tortilla chip, just like regular salsa. If you're wanting to serve this as more of a salad, the ingredients don't need to be as small.
Watermelon is, well, watery! Drain the cubes of watermelon before adding to bowl. Also, drain every now and then if it gets too watery.
If you like it spicy, leave the seeds in the jalapeno. Add another jalapeno if you'd like! This watermelon salsa is super customizable.
Don't add the salt if you feel you don't need it. I don't tend to add a lot of salt to most things I make, but I know for some people that's cooking blasphemy.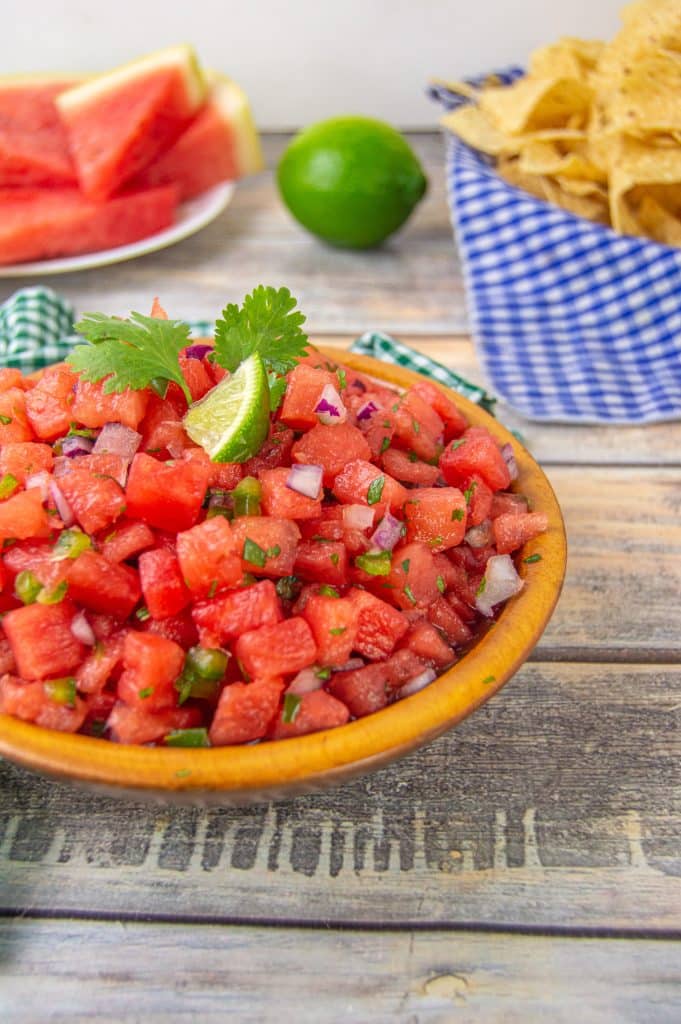 Try one of these summer cocktails with herbs for a tasty drink to go with your salsa!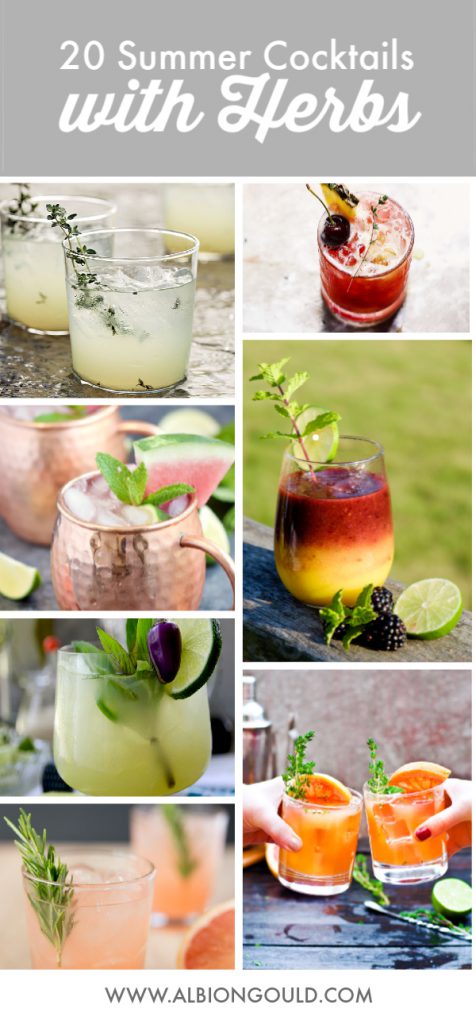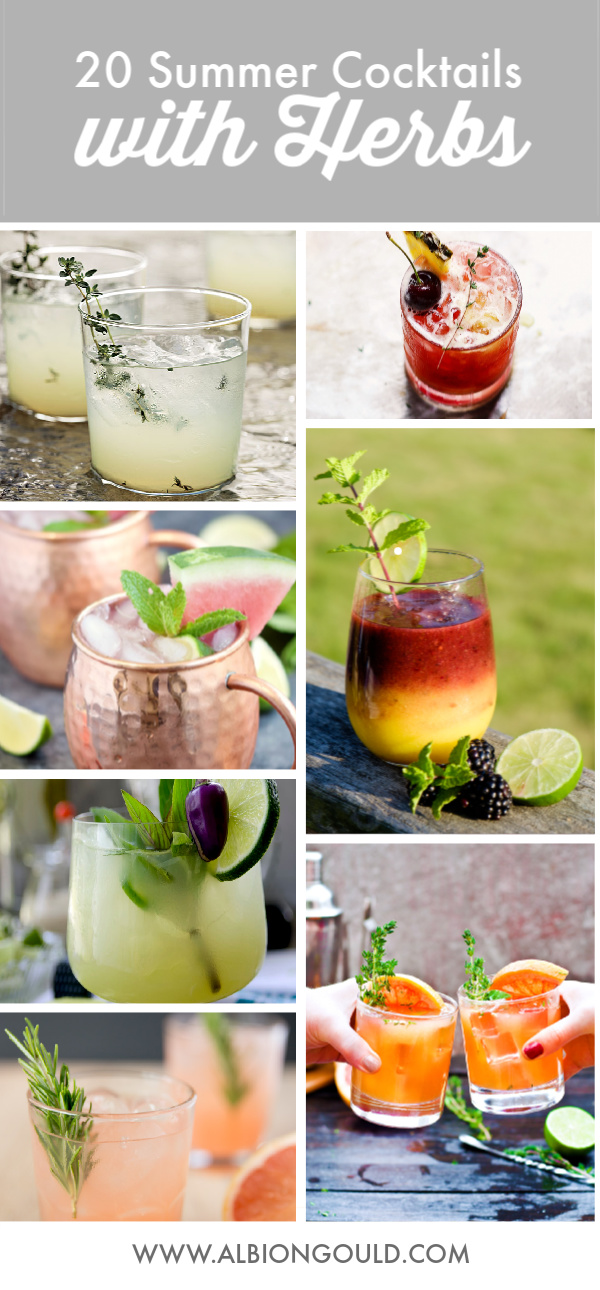 Or go non-alcoholic with this five ingredient Brazilian lemonade.